" So it should come as no surprise that her sensibility veers refreshingly away from all the cutesy, bright, modernist stuff permeating child decor and instead leans firmly toward good old-fashioned design opulence. The book suggests that just because a room is designed for a kid, that's no reason the design can't be all grown up.
There is nothing DIY about "Room for Children," and no sense of trying to do more with less. Two-dozen-plus rooms in the book differ in style, but few could be described as "cute."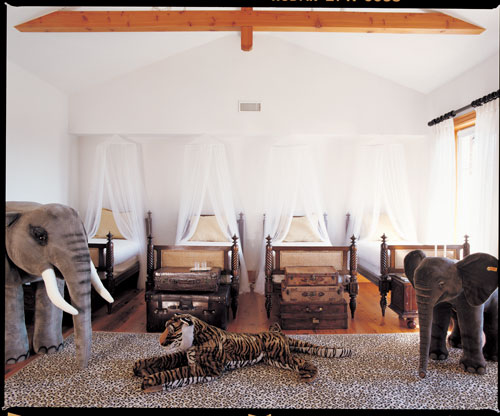 Youthful safari:
One of the rooms whose design is seemingly easier to copy, this look begins with a faux leopard print rug and colonial-style beds. Add vintage trunks and some oversize stuffed animals to complete the vibe.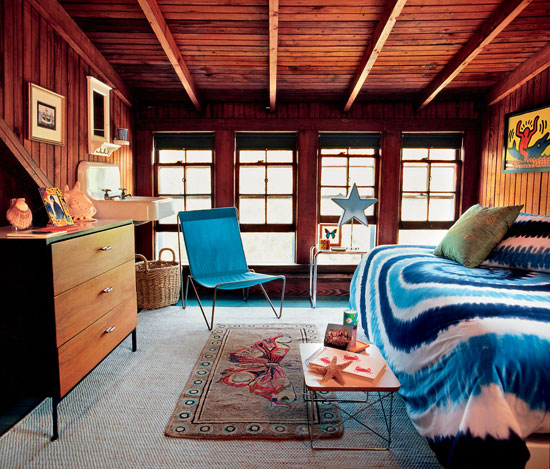 Teenage room of my dreams: This cozy attic bedroom is in an 1895 beach house on New York's Fire Island. Salk said the tie-dye bedspread was chosen by the young occupant of the room, and the design went from there.