Richard Neutra's Brice Residence, also known as the Plywood Demonstration House, was one of six homes built for the 1936 California House and Garden Exhibition in Los Angeles, which displayed the latest developments in residential construction along an entire block at 5900 Wilshire Boulevard.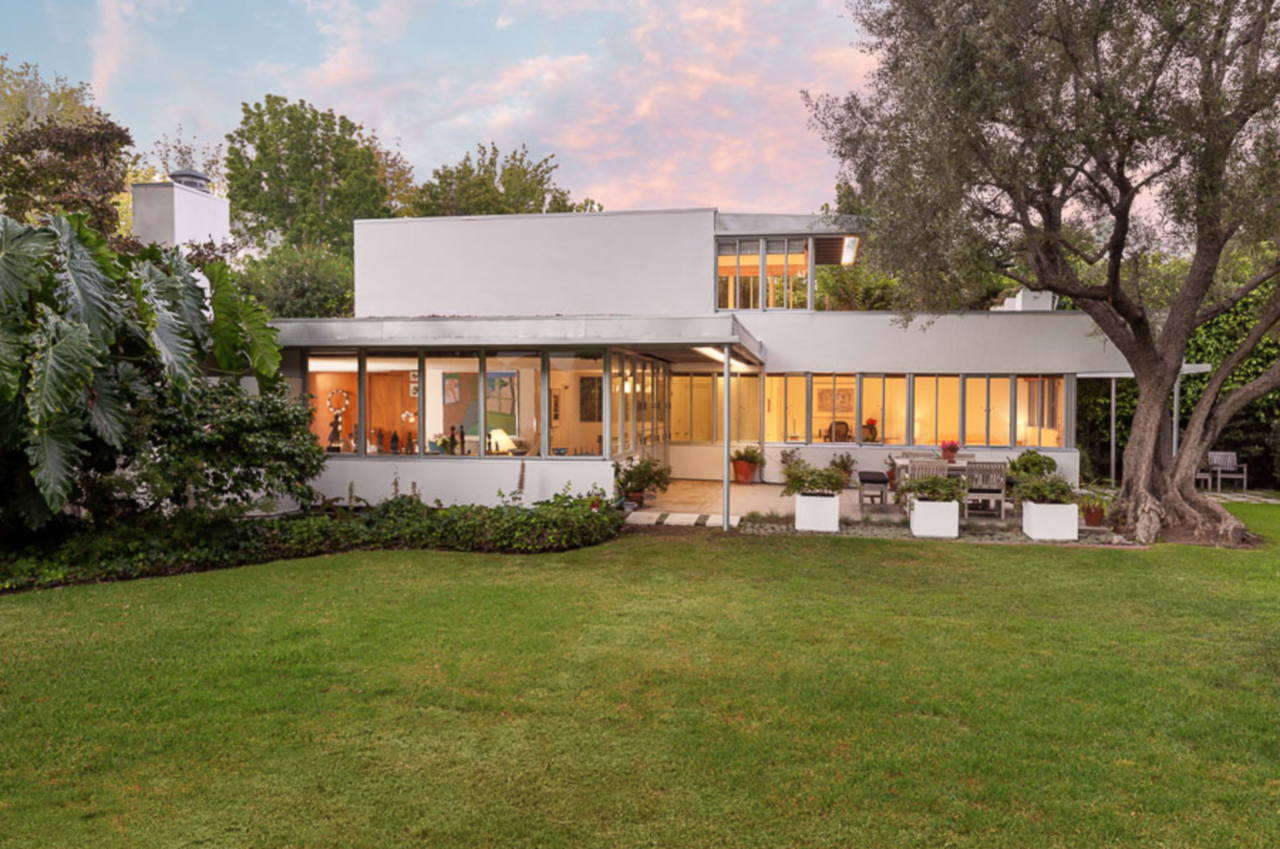 Built by Richard Neutra for the 1936 California House and Garden Exhibition in Los Angeles, the 2,257-square-foot Brice Residence-also known as the Plywood Demonstration House-embodies the architect's modernist style as seen in the muted palette, repeated modular forms, and repetition of glass surfaces.

Marketed to the public as the Moderne House, the residence was designed to be easily transported, as all of the houses were to be raffled off at the close of the exhibition. The winner was Stella Gramer, law partner of the father of John Entenza, who would later create the Case Study House Program as the editor of Arts & Architecture magazine. Stella asked architect Harwell Hamilton Harris to help transport and site the home at its current site in Brentwood Glen, Los Angeles.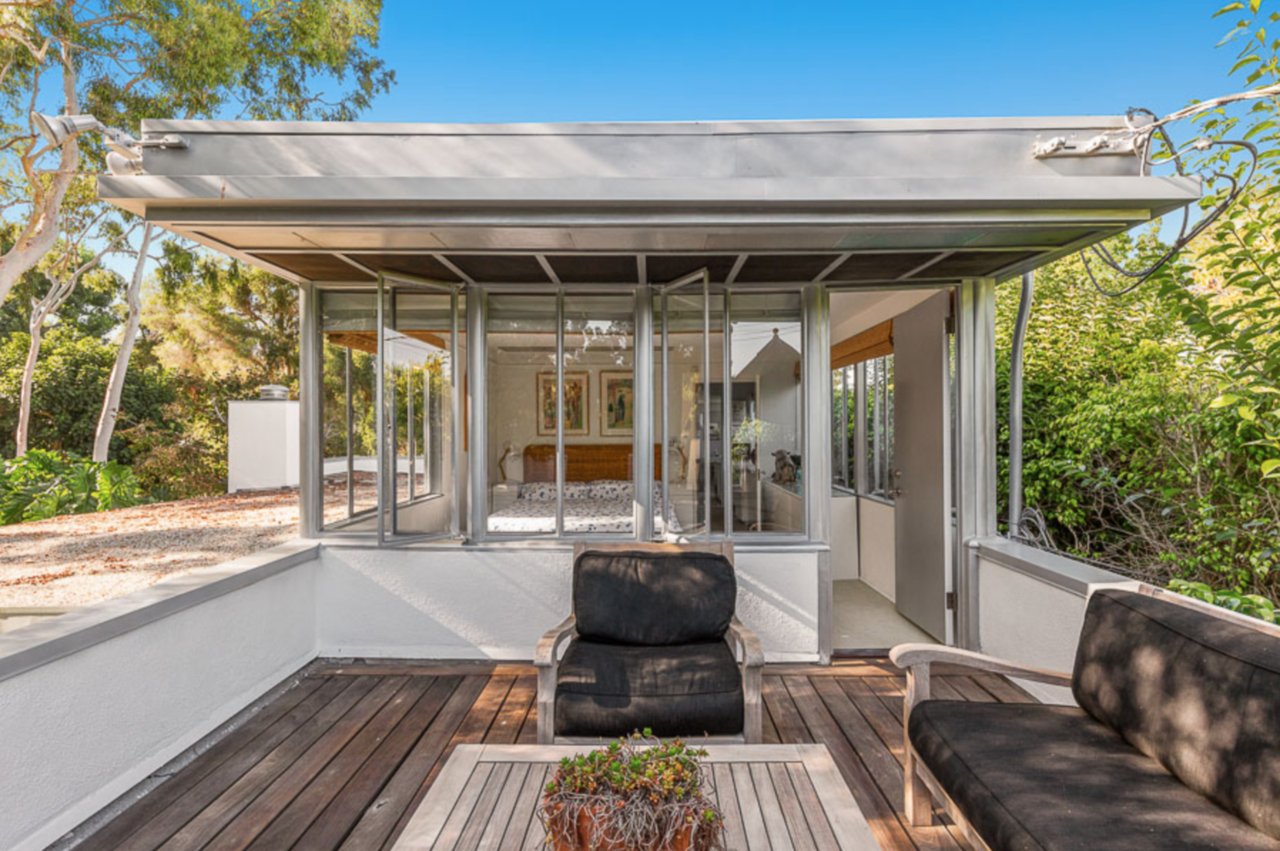 Meant to facilitate a modern, indoor/outdoor lifestyle, living spaces—such as this upper-level bedroom—open onto patios and decks.

The two-bedroom, two-bathroom residence bears Neutra's signature geometry with an open floor plan, wide ribbons of windows, a galley kitchen, and a partially open staircase. The emphasis is on striking a relationship with the home's surroundings with bands of glass and outdoor spaces.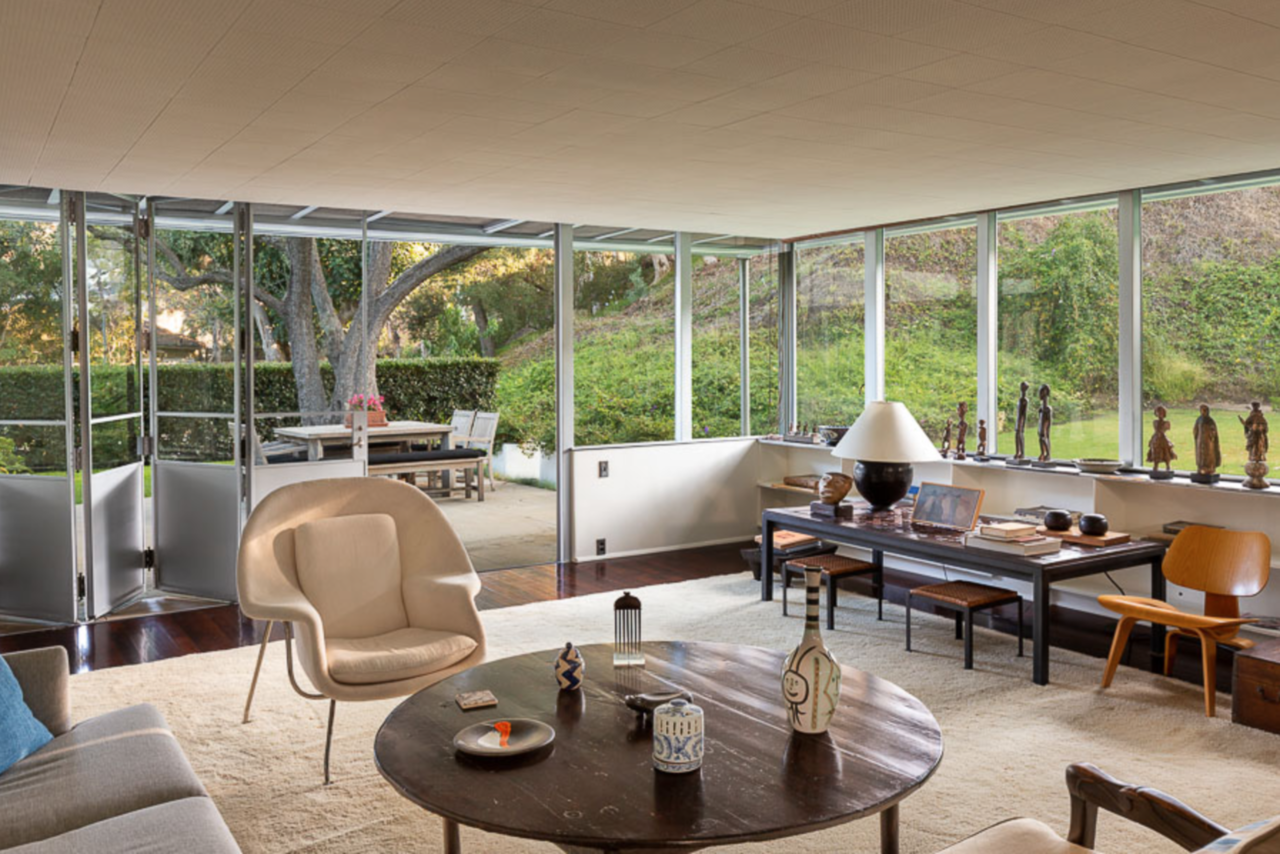 Large windows bathe the living room in natural light, and accordion doors fold back to connect to a patio.

In 1943, architect Maynard Lyndon purchased the home, and he later sold it to artist William Brice and his wife Shirley Bardeen in 1950; the couple hired Neutra to design an art studio in the garden.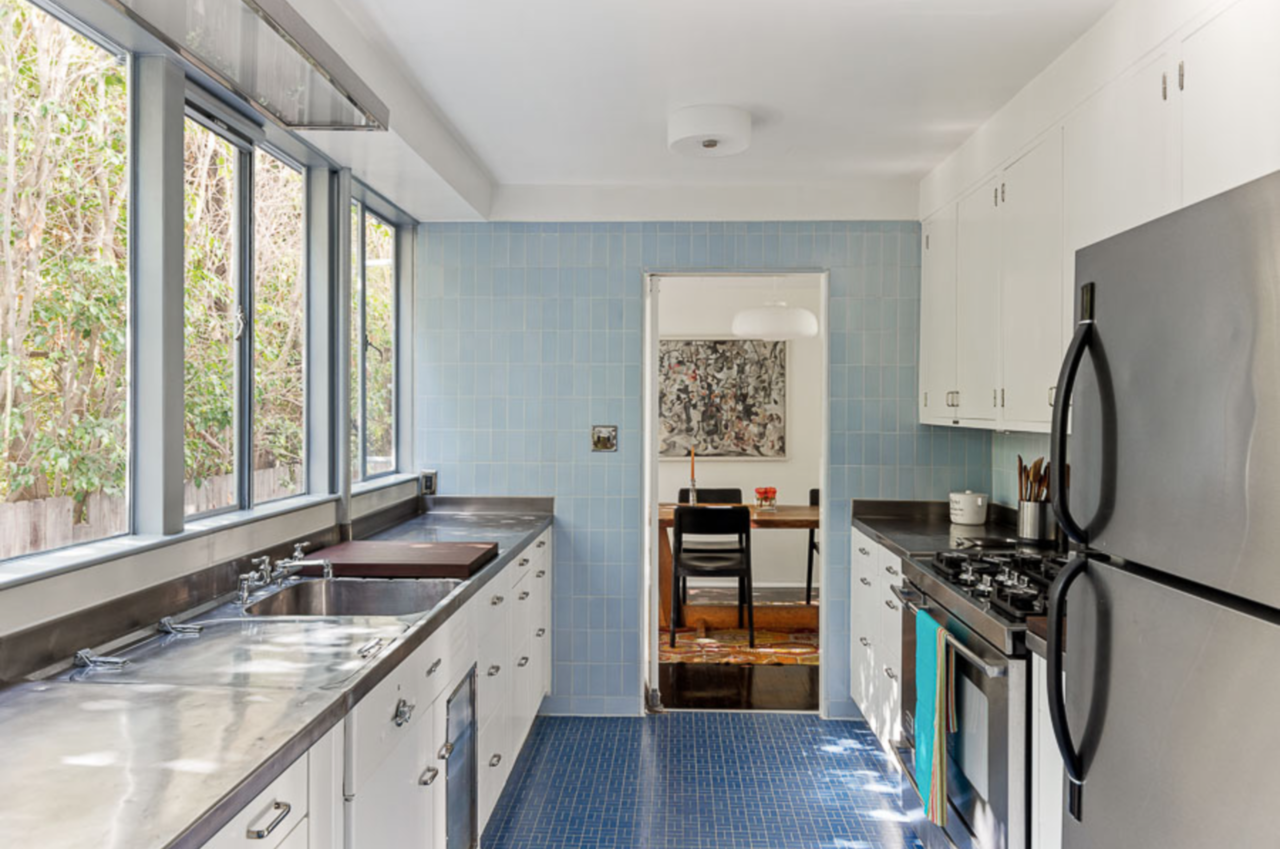 Blue tile accents the galley kitchen.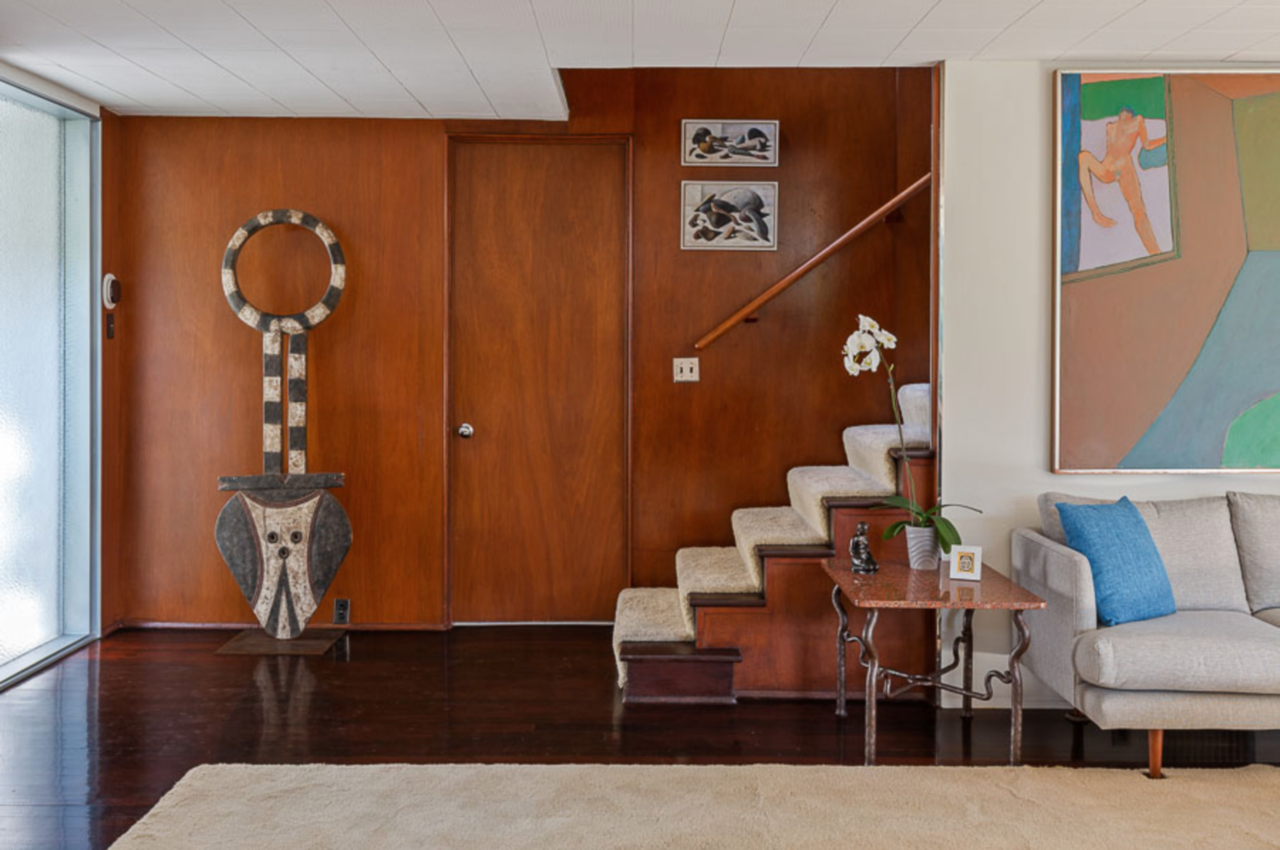 Wood cladding warms the entry area and cocoons the stairwell to the second-floor principal suite.