Since the house is located within a "heritage street" of Melbourne, they were prohibited from making any radical architectural modifications visible from the street. As a result, the addition was built at the rear of the house and includes two stories of new construction that principally features a large living, dining, and kitchen space that opens to the backyard. This expansive and flexible arrangement now accommodates the sons and their friends. Additionally, the material palette is rugged and designed to withstand the wear and tear from nature and the young inhabitants over the long term.




The large sliding doors feature a telescoping design, which means they fit into one another and can therefore maximize the opening to the yard.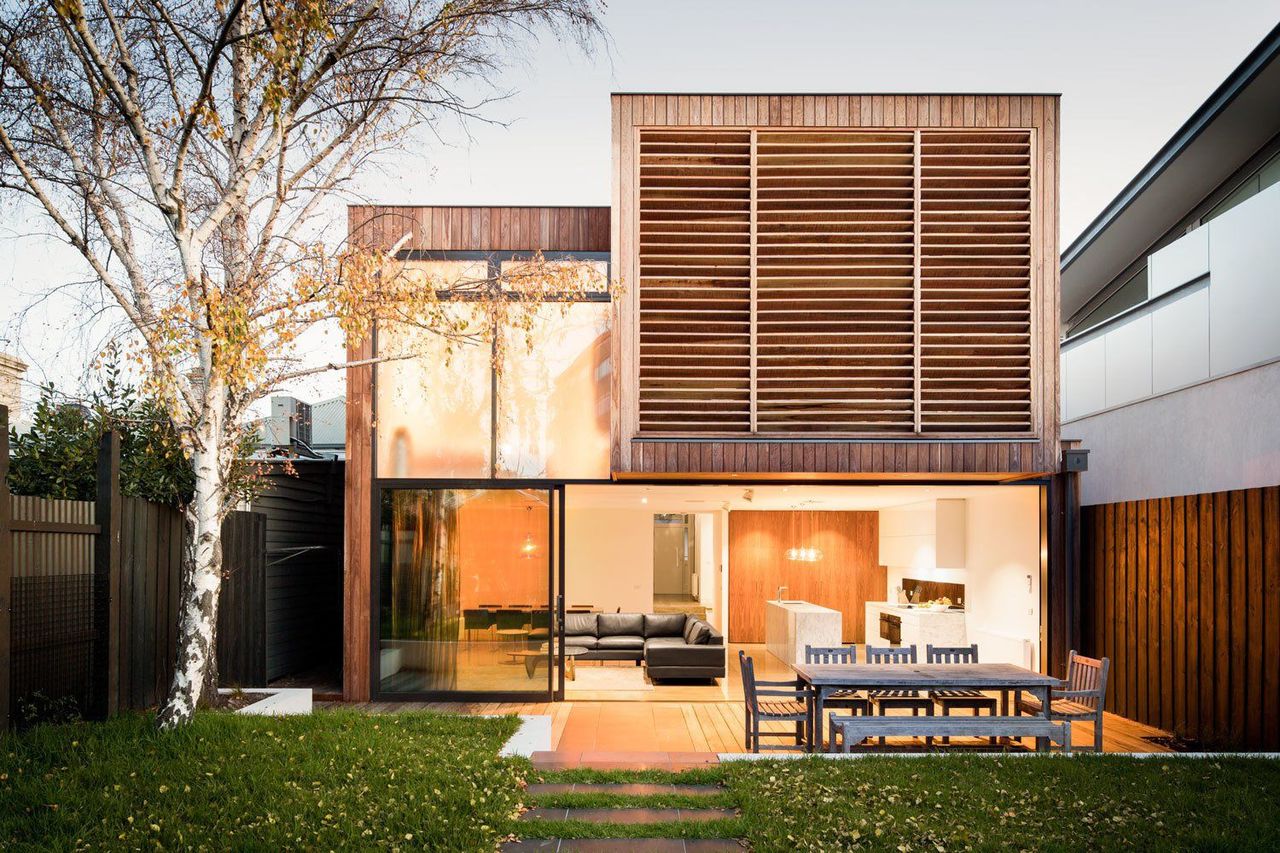 The family members, who are active and spend ample time at the beach, requested the feel of a seaside retreat. The architects accomplished this with Ironbark wood slats on the exterior, as the Australian hardwood is incredibly durable and will weather silver-gray over time. The wooden louvers shade a large playroom that's adjacent to the boys' bedrooms.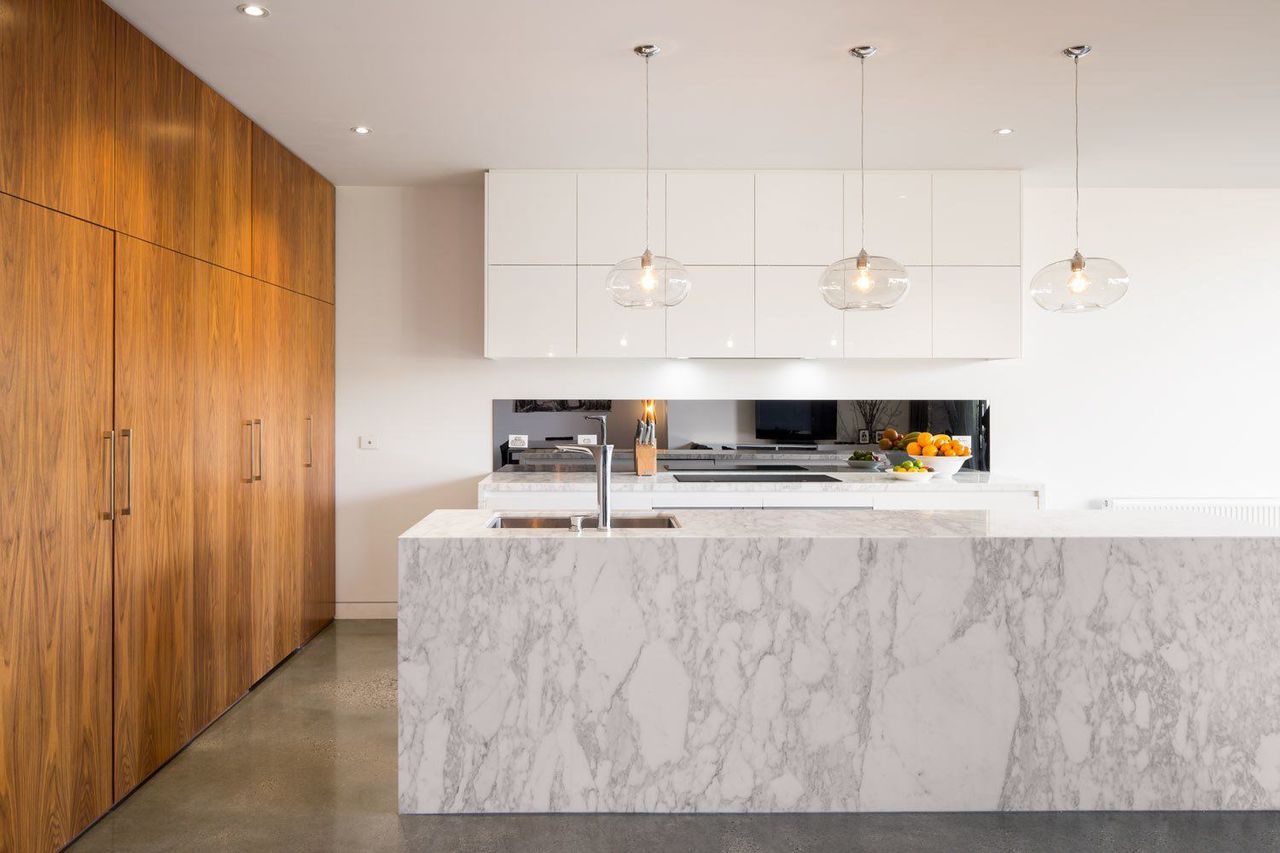 The entire living and dining space features tough polished concrete floors. The architects intentionally contrasted the darker concrete and veneered pantry against the neutral white walls and marble. This color play runs through the renovated areas.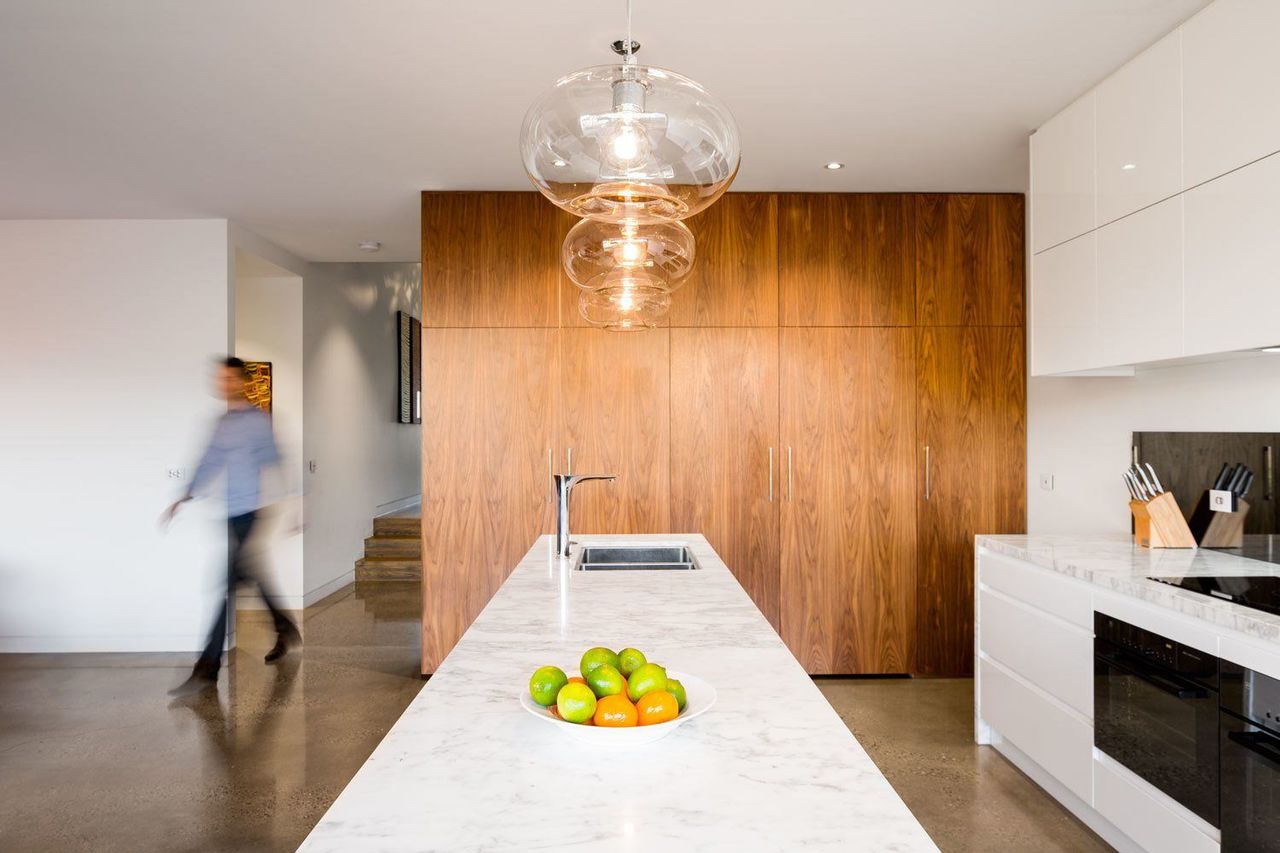 The feature lighting consists of incandescent bulbs encased in clear glass. Its brightness is complemented by spot lighting located along the room's perimeter.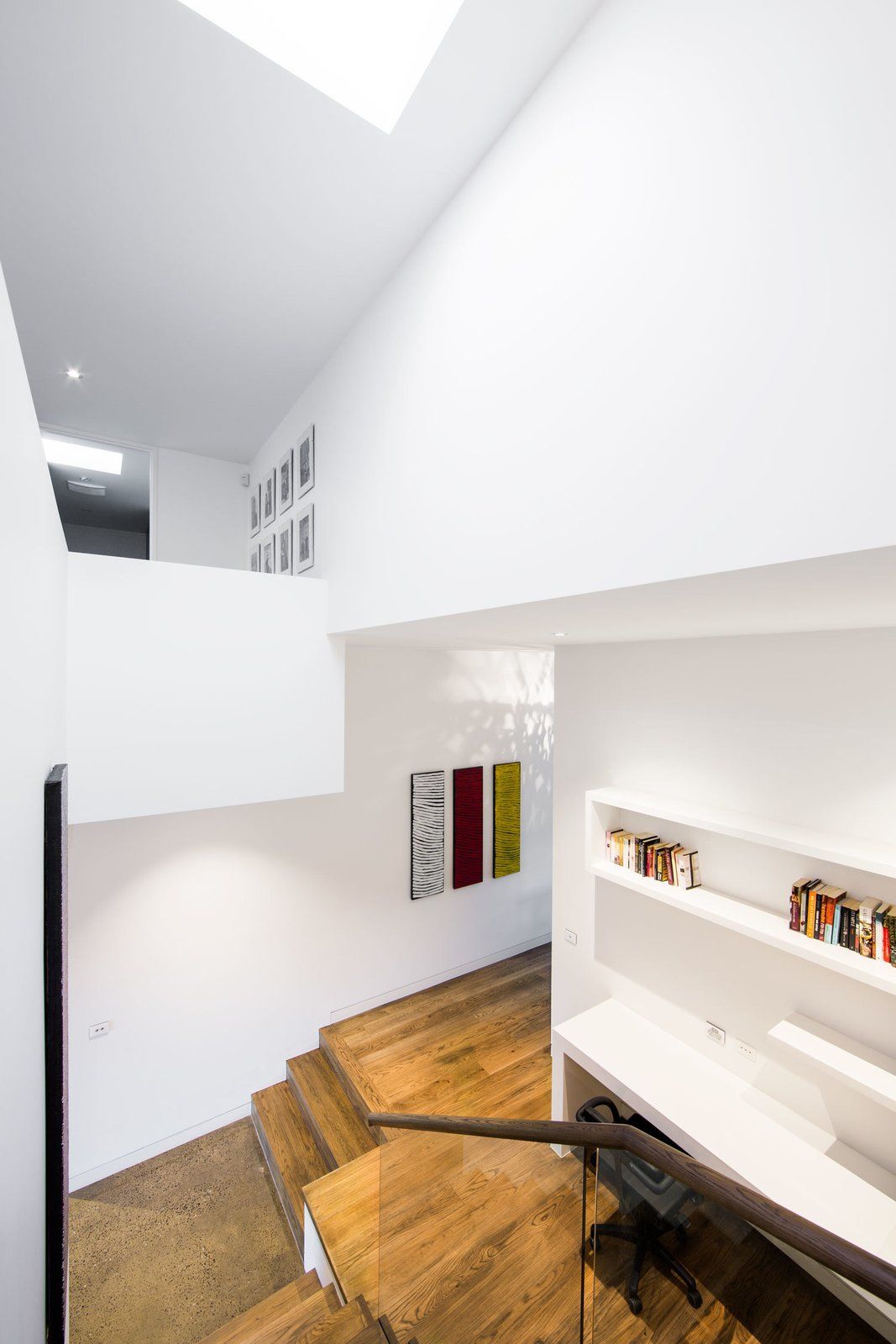 This double-height stairwell, just adjacent to the kitchen, marks the transition from the historic building to the new renovation. A skylight pulls sunlight from above into the home office below.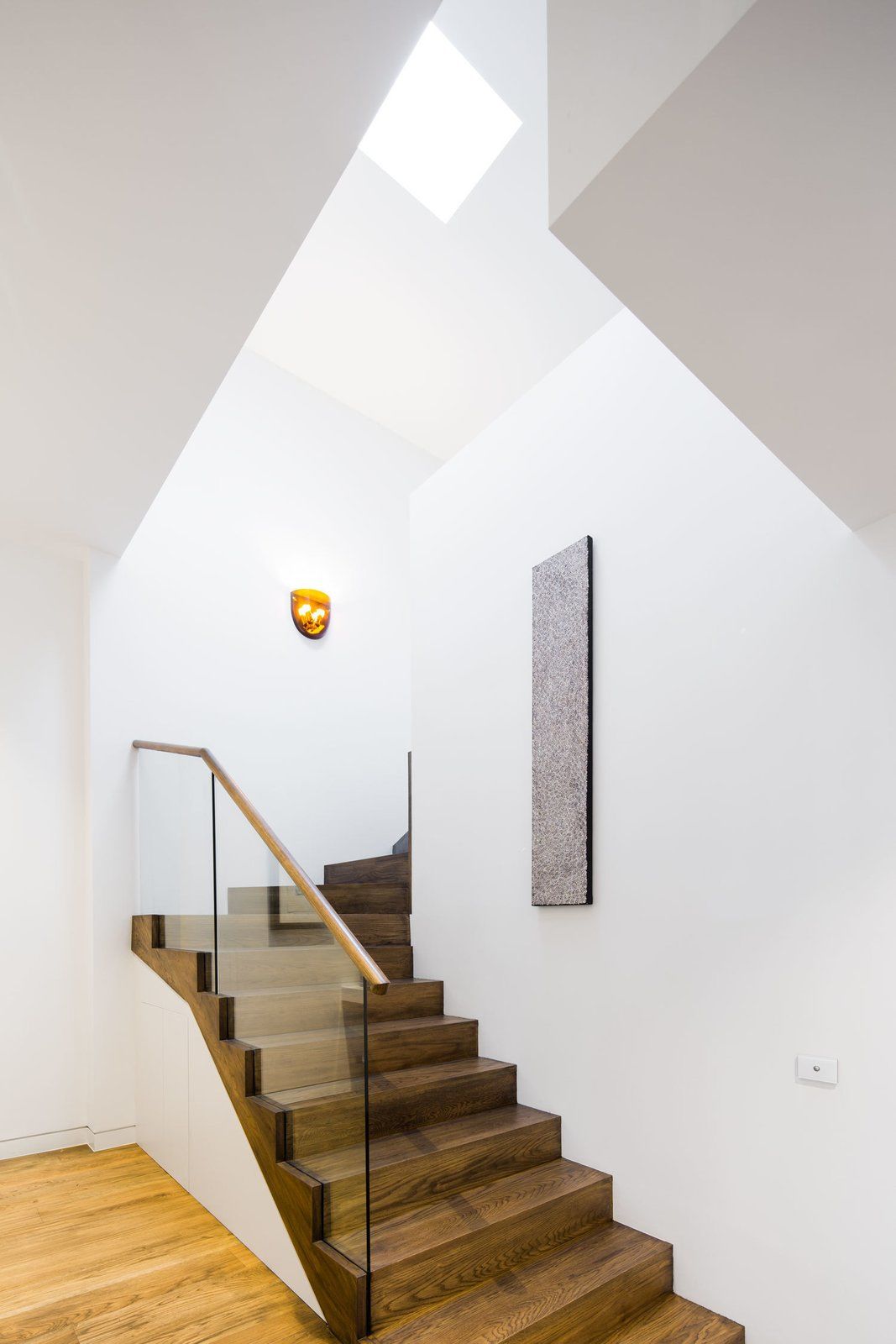 Here, the hardy oak stairs contrast with the clean white walls.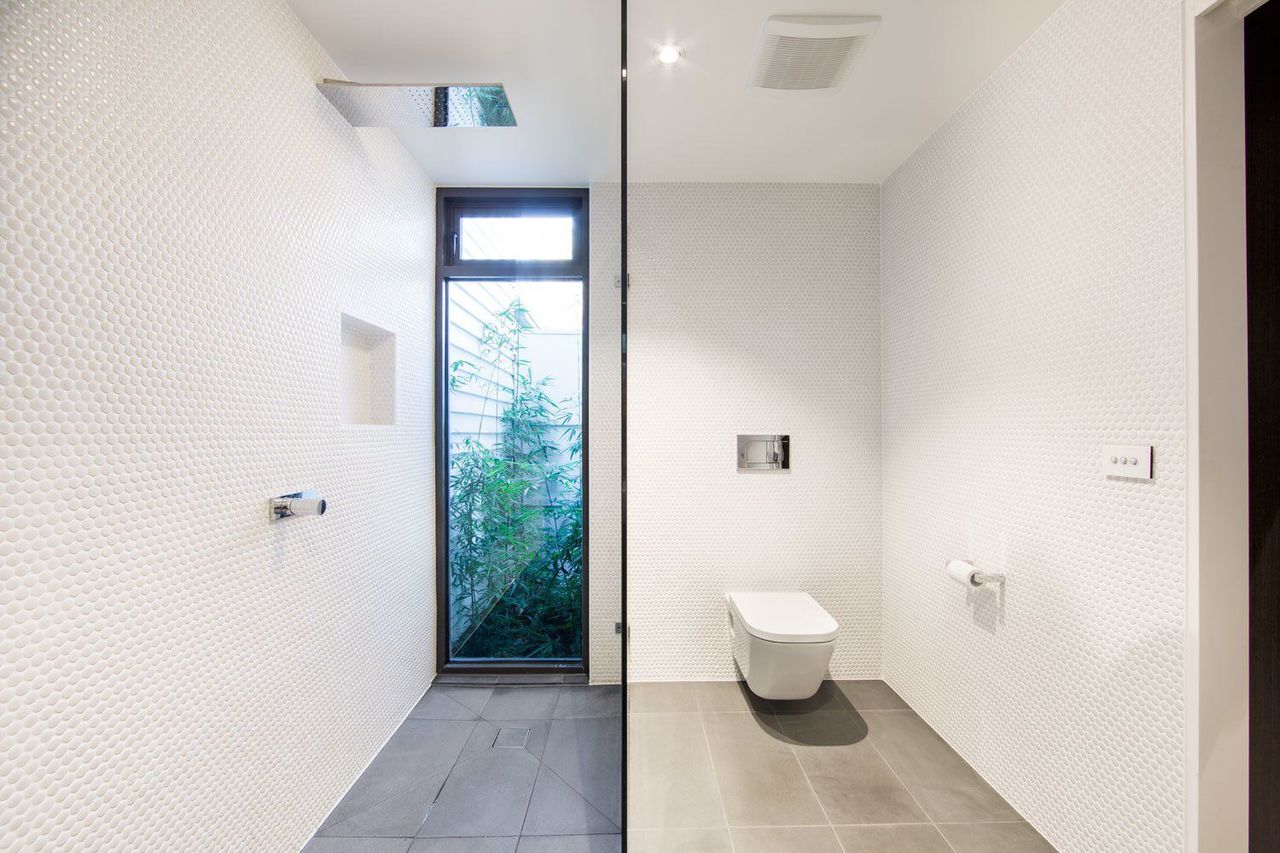 The newly-renovated master bath features white brass fixtures. A small enclosed garden brings natural light into the bath while maintaining privacy.