Our first starting point was to re-establish the well crafted quality of this once high-class turn of the century apartment (late Jugend / Art Nouveau (1800/1900) that had been totally altered, and even for some time transformed into a hotel, leaving very few traces of the original.
Inspiration was in part the location and the quality of a long row of rooms relating the greenery in the park outside, very present also in the interior spaces. But equally important were the idea to address and experiment within the Swedish traditional use of colour and patterns in interiors developed by artists and architects like
Carl Larsson
and
Josef Frank
. We had also used patterns and colour to order space in previous projects that this family had seen, which made us confident we could find a solution in that direction, something that would connect to both the physical and the cultural context.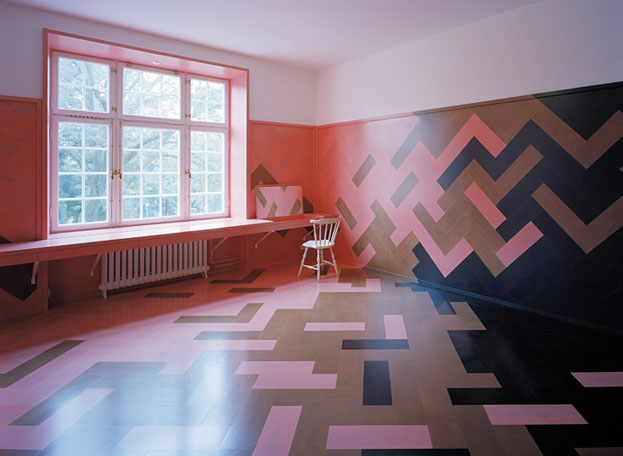 The overlapping colours transform the layout of the apartment and add a new structure of spaces linked to each other across the original plan. The parquet floor also function as a uniting system that offer design possibilities. Once we had a set up of colours in different shades, we could develop each room in relation to the others, every piece of parquet was defined to fit into the right position, there was no random factor in the construction process.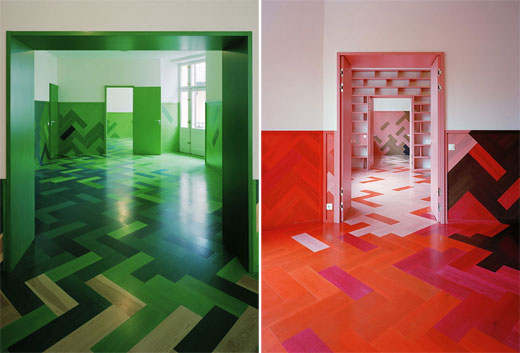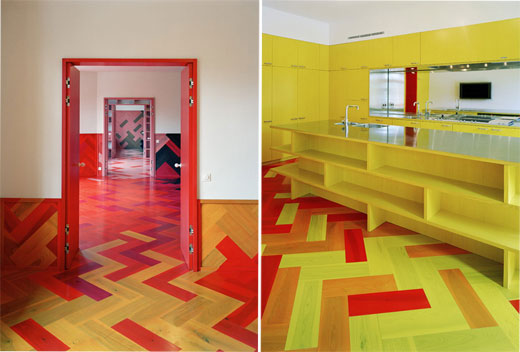 Humlegården apartment with furniture: