"What a nook person wants is space, however small, to follow whatever image is driving her. Her awakening demands no stage but, rather room store what's... corrugated inside... Nook people find it trying to imagine themselves in real-life situations but long to climb into, for instance, a movie still," writes Durga Chew-Bose in her essay Heart Museum. And because nook people ceaselessly seek stories, nothing goes better together than nooks and books. If you can relate, what's stopping you from arranging your very own reading nook? Whether you want to build a cozy architectural space to crawl into, or even if you just have an awkward corner in your home, a reading nook is just a few design tips and ideas away. From sophisticated and modern to eclectic and quirky and classic, the spaces below will inspire you to create your very own reading nook to escape to.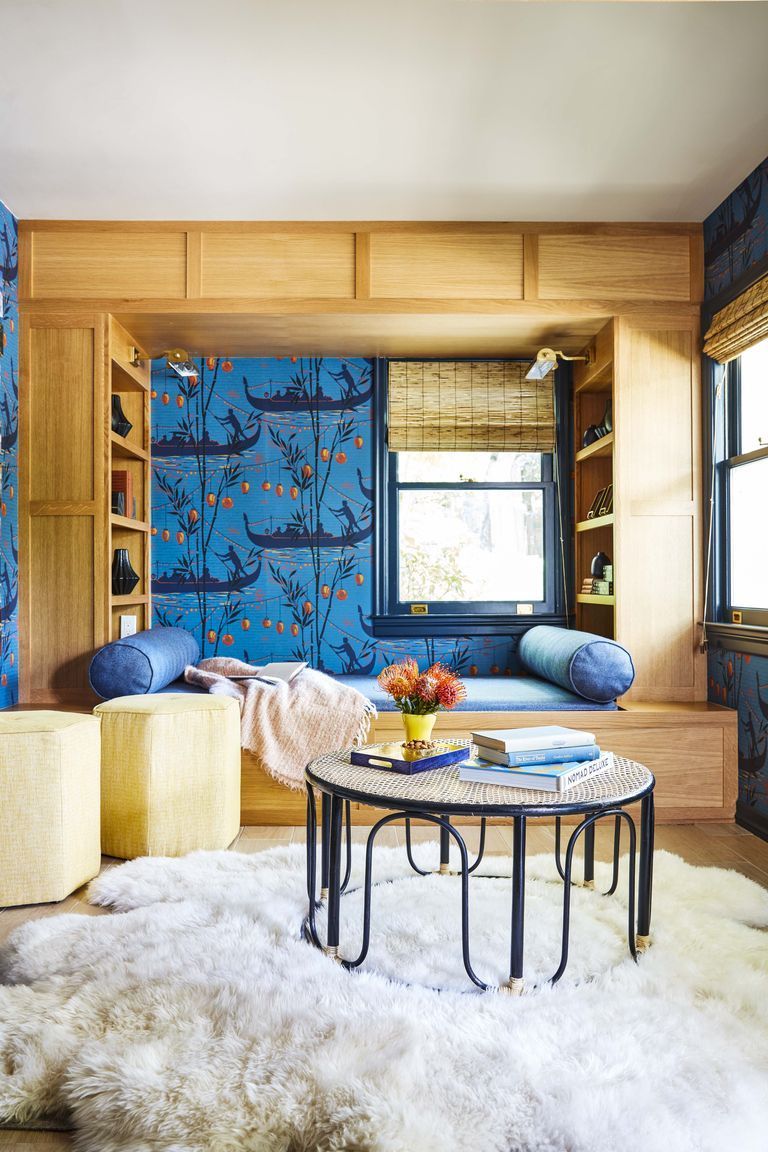 Find Your Light

Surrounding a window and outfitted with overhead sconces, this lounging zone by Chloe Warner of Redmond Aldrich Design is both cozy and roomy. The wallpaper, Gondola by Cole & Son, energizes with color and pattern.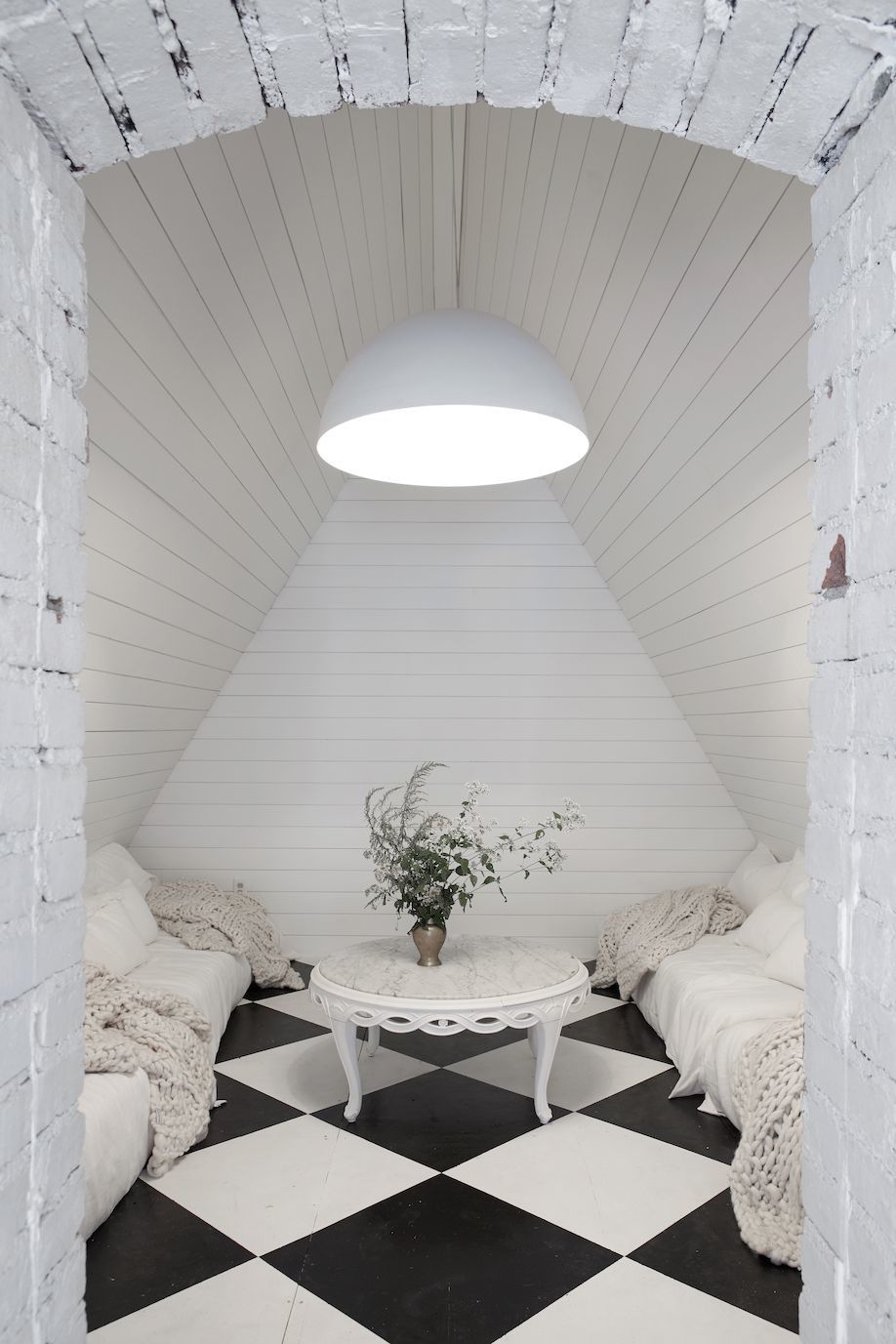 Transform Odd Rooms

Leanne Ford transformed this odd basement corner into a bonafide sanctuary. The low-to-the-ground cushions create a cozy, homey feel while also accommodating the sloped ceiling. A pendant light allows for late night reading and the coffee table adds an extra use case of after dinner drinks or coffee.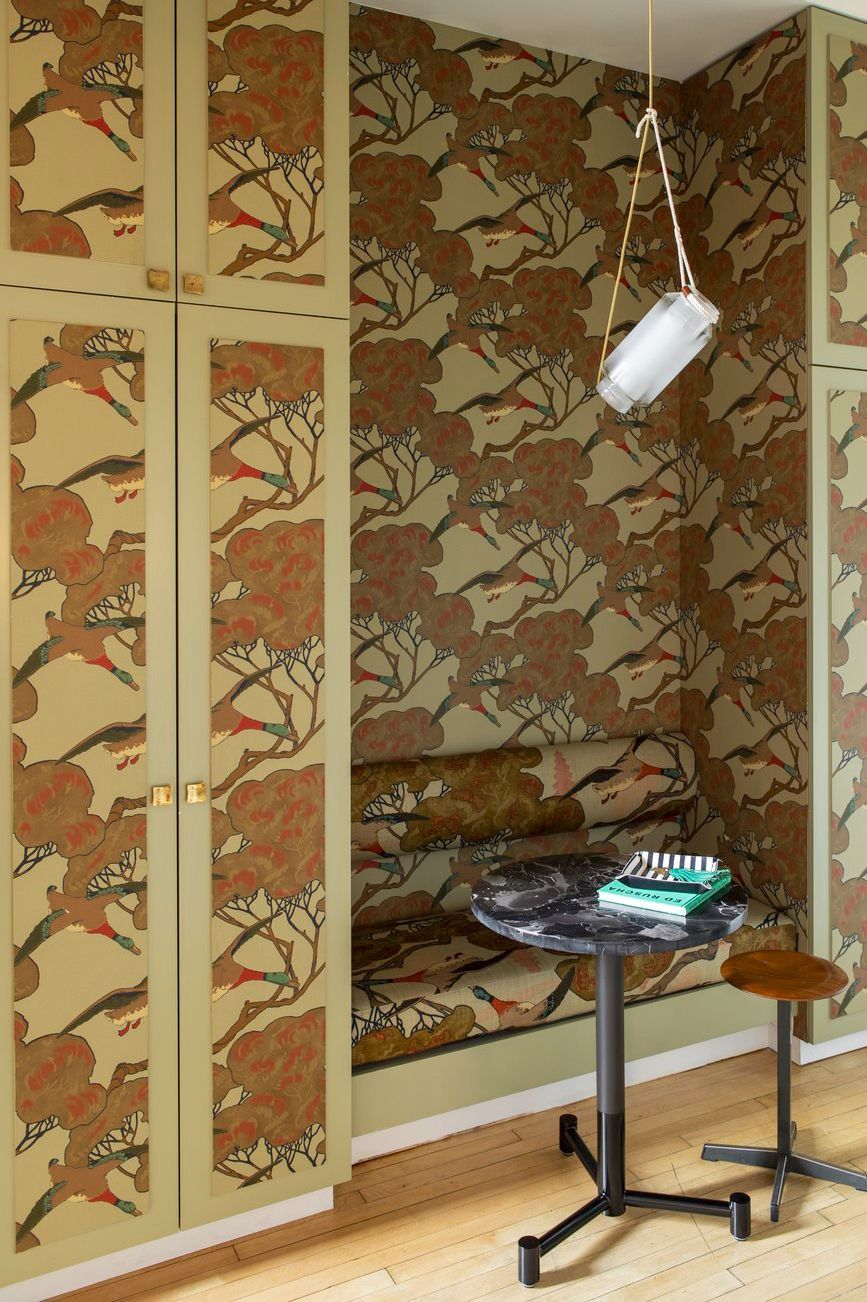 Blend It In

Designed by ETC.etera in the Firehouse Hotel, this multi-purpose nook (Read here! Sip coffee here! Work here! Post it on Instagram!) is so incredibly stylish. Just looking at it transports us to the English parlor we've always dreamed of-the one that's somehow both from the past and the future.


Spruce Up a Corner

It might be hard to concentrate on the pages with this view as your backdrop, but that's why it's facing inwards. The modern floor lamp and lucite frames chaise create a nice juxtaposition against the more sophisticated and traditional elements, like the nesting tables. Designed by Studio DB, this reading nook includes all the staples, but with a more elevated twist.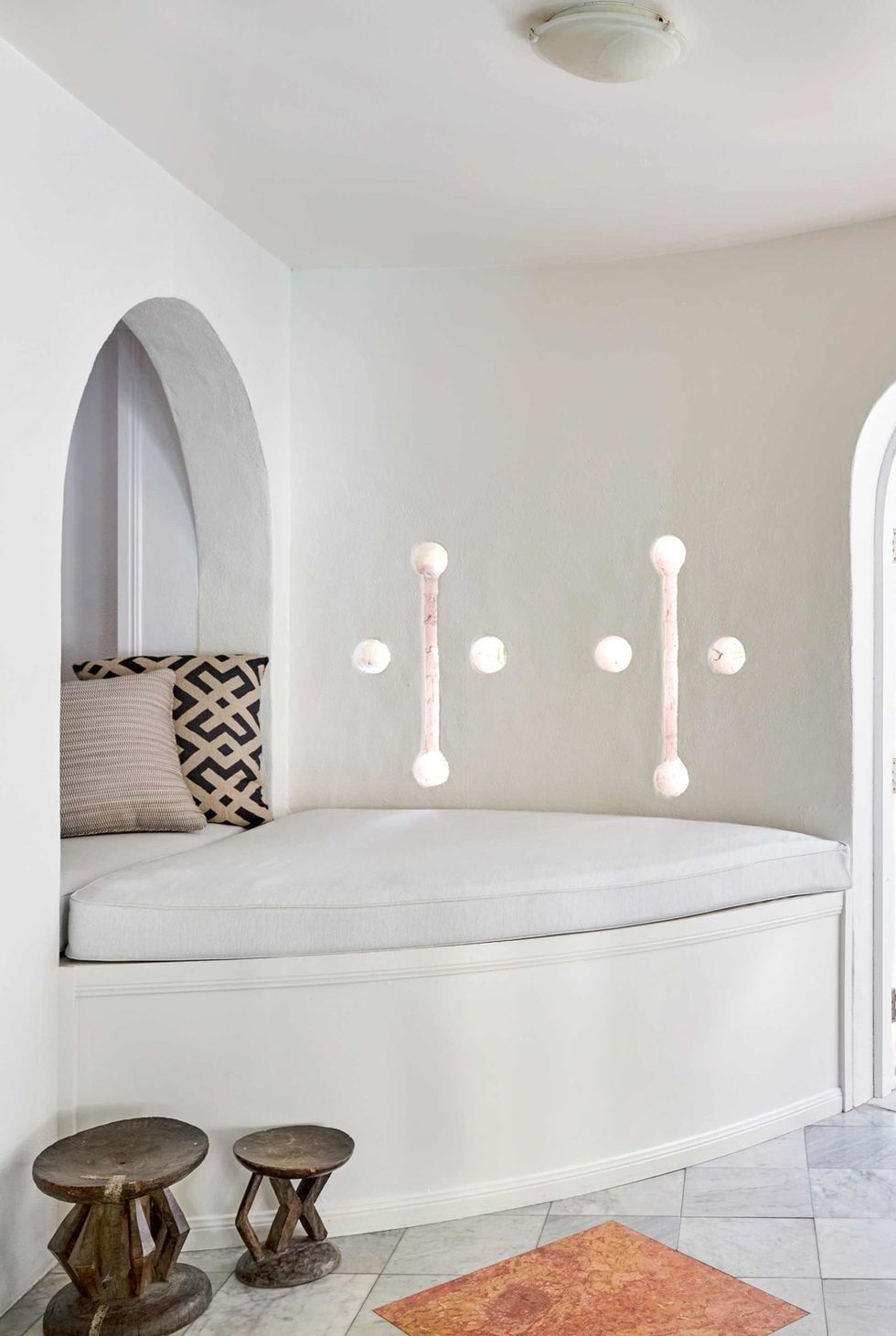 Utilize Transitional Spaces

To utilize this indoor/outdoor transitional space at Rae's On Wategos, Tamsin Johnson made a little day bed by simply added a cushion and some throw pillows. The architectural cut-outs create visual intrigue in the minimalist environment while also allowing sunshine to leak through for reading light and to create flow from outside to inside.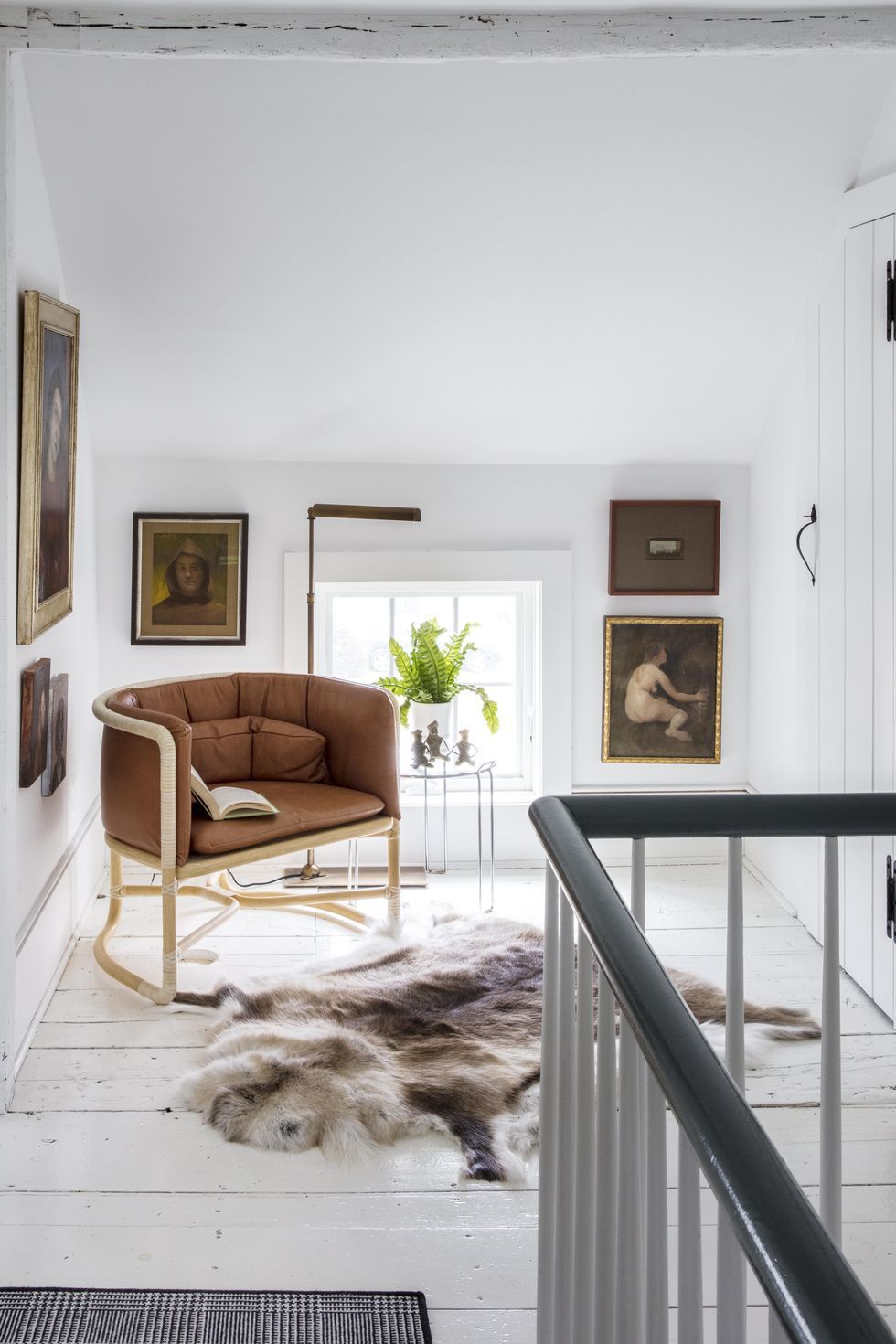 Stick to the Staples

This hallway landing could've looked just fine with a classic console table situation, but instead, it's a cozy little reading nook to retreat to. (Plus, a console table would've blocked that natural light.) All it took was a coat of crisp white paint from floor to ceiling with a traditional gallery wall, a modern arm chair and reading light, and then warm things up with a fur throw rug.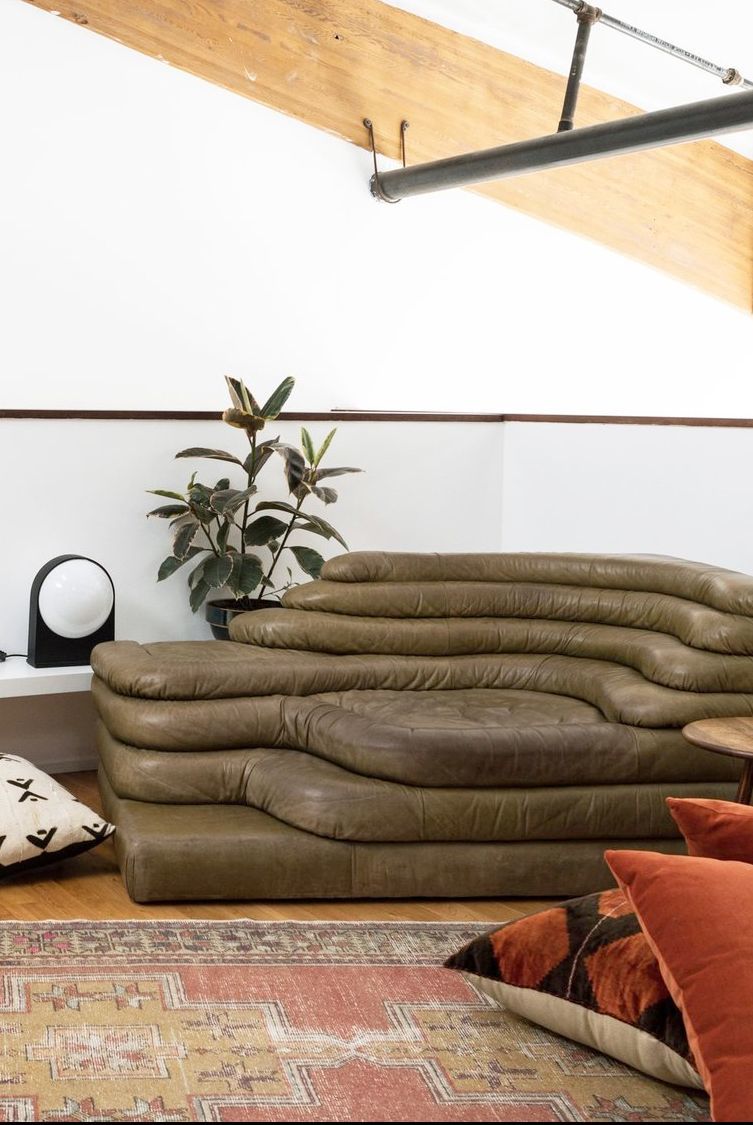 Add Floor Cushions

In this bedroom loft designed by ETC.etera, the sculptural seating pairs perfectly with the low partition. To make this equal parts cozy and cool, they added an eclectic array of floor cushions.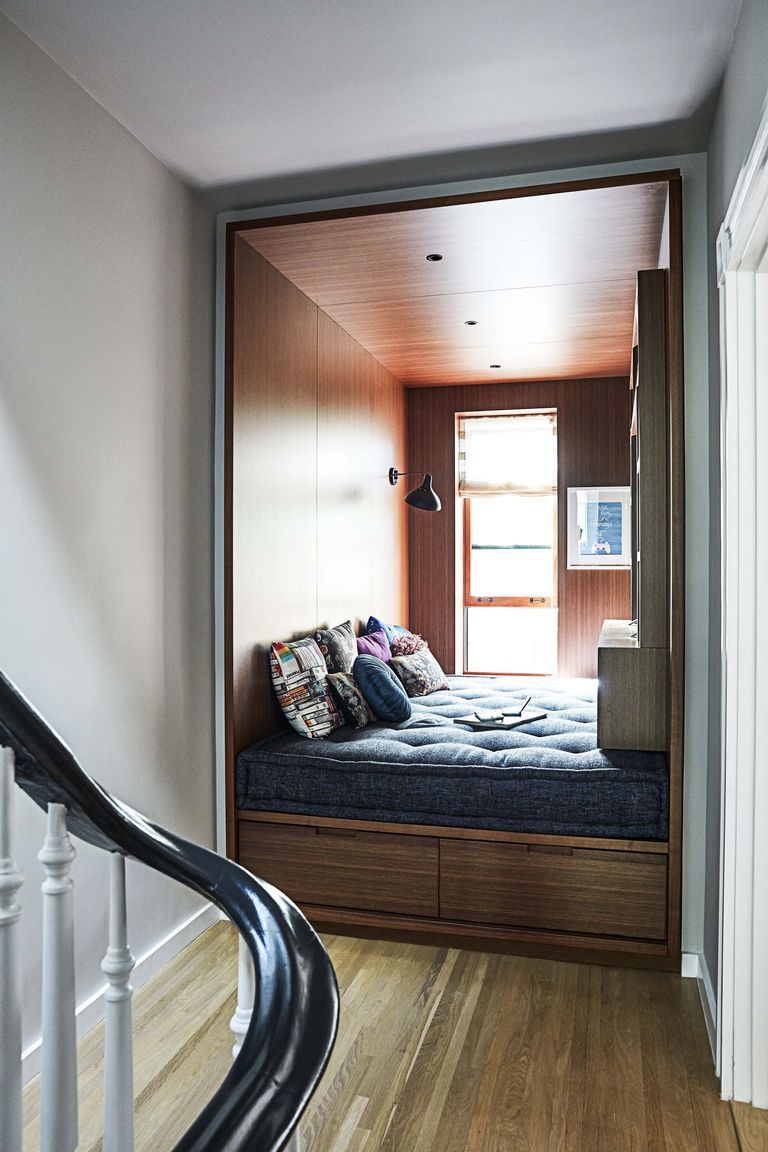 Go Big

Where we see an awkward stair landing, Erin Fearins sees a hangout. Encased in a walnut frame, this nook by Fearins Welch Design and CWB Architects is spacious enough for two brothers to convene for video games.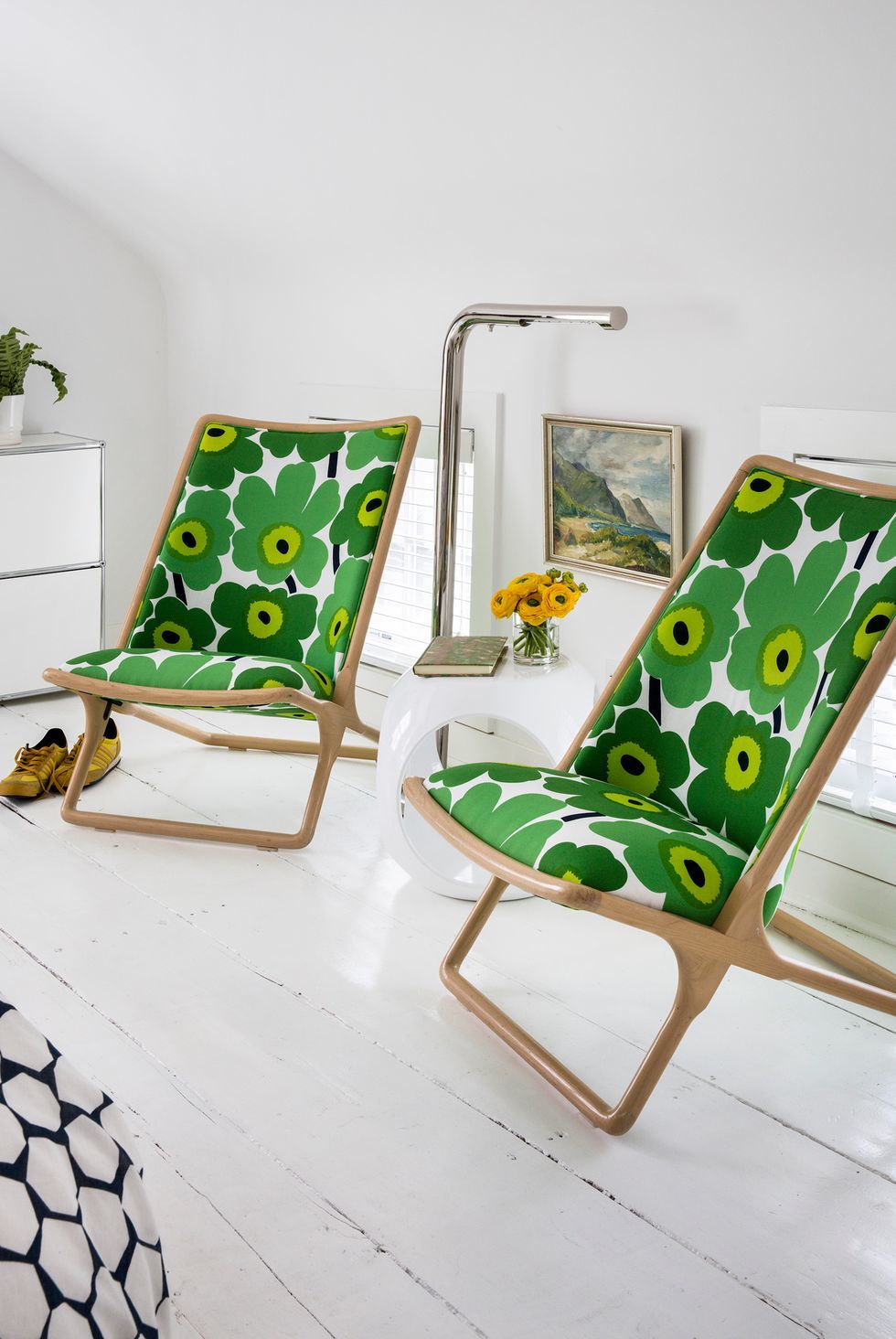 Think About Scale

A reading nook doesn't require an eccentric backdrop or origin story, like an empty stair landing, to be charming. These sling chairs with a fun, vibrant green fabric assert an easygoing mood while the side table and floor lamp bring in some modern punch. They're also the perfect scale for the bedroom.