Since its founding in 1912, Marvin has become a trusted, sought-after source for imagining and creating better ways of living. One of the company's key ingredients for cultivating its loyal base of homeowners, builders, and architects is its human-centered approach to well-being through design.

"A few years ago, we noticed a shift and desire for better living within the home, which we embraced as a responsibility to craft solutions to meet emerging needs," says Christine Marvin, a fourth-generation family member of the family-owned and -operated company. "For Marvin, that means: How can we harness light, air, and views in new ways to provide a better experience in spaces, all while supporting social, emotional, and physical health? Our time spent at home over the past year due to the COVID-19 crisis has accelerated what was already underway in the Marvin Design Lab, led by director Haemi Chang, and as we soon emerge from the pandemic, there will be new ways of living that are here to stay-with wellness in the home being one of them."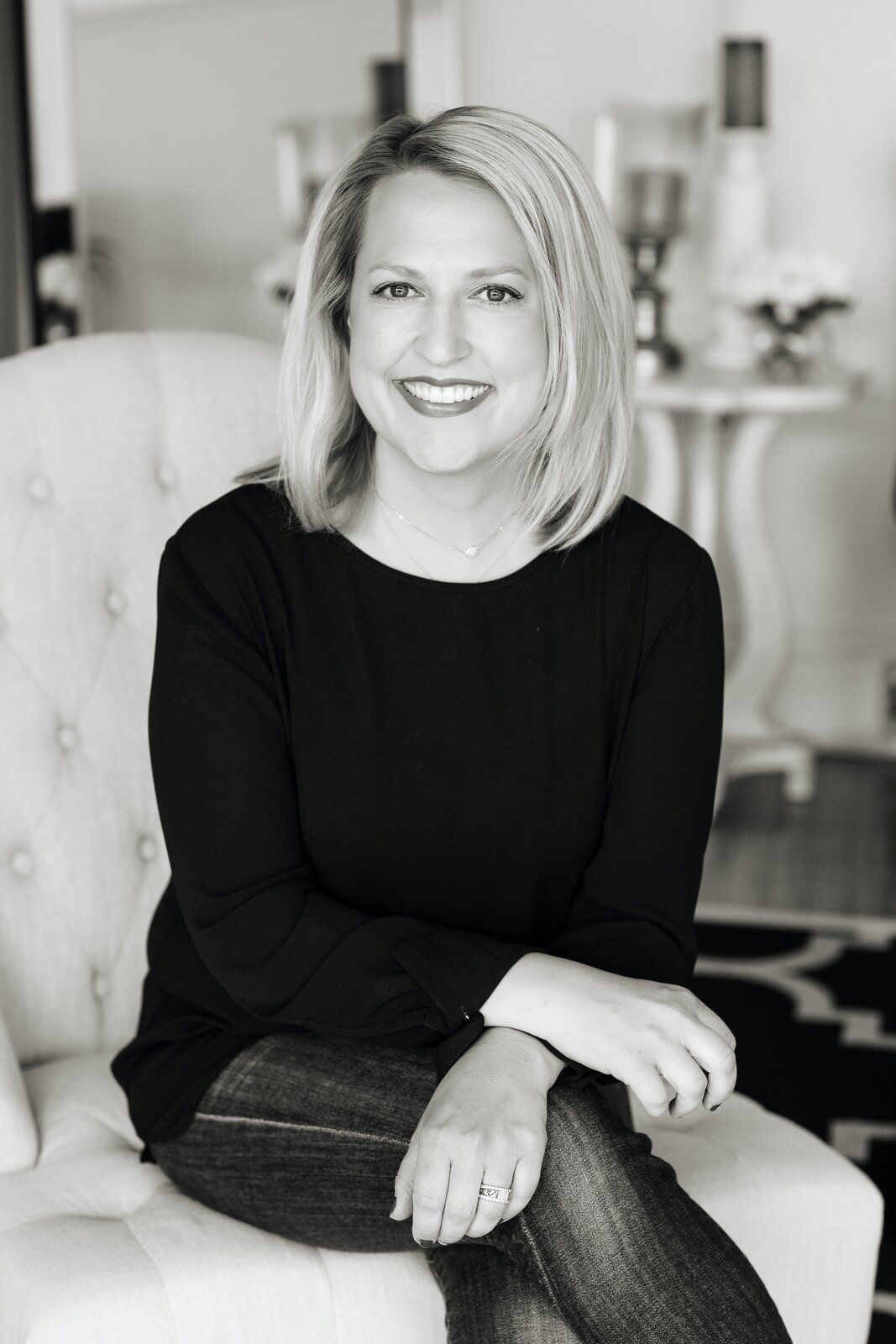 Christine Marvin is a fourth-generation Marvin family member and has been at the company for over 13 years.

To accommodate these new lifestyles, the company recently debuted two products that tap into biophilic design to prioritize health and well-being: the Marvin Skycove and the Marvin Awaken Skylight. We spoke with Christine Marvin, vice president of design strategy, about the development of both products, as well as the unique features of each.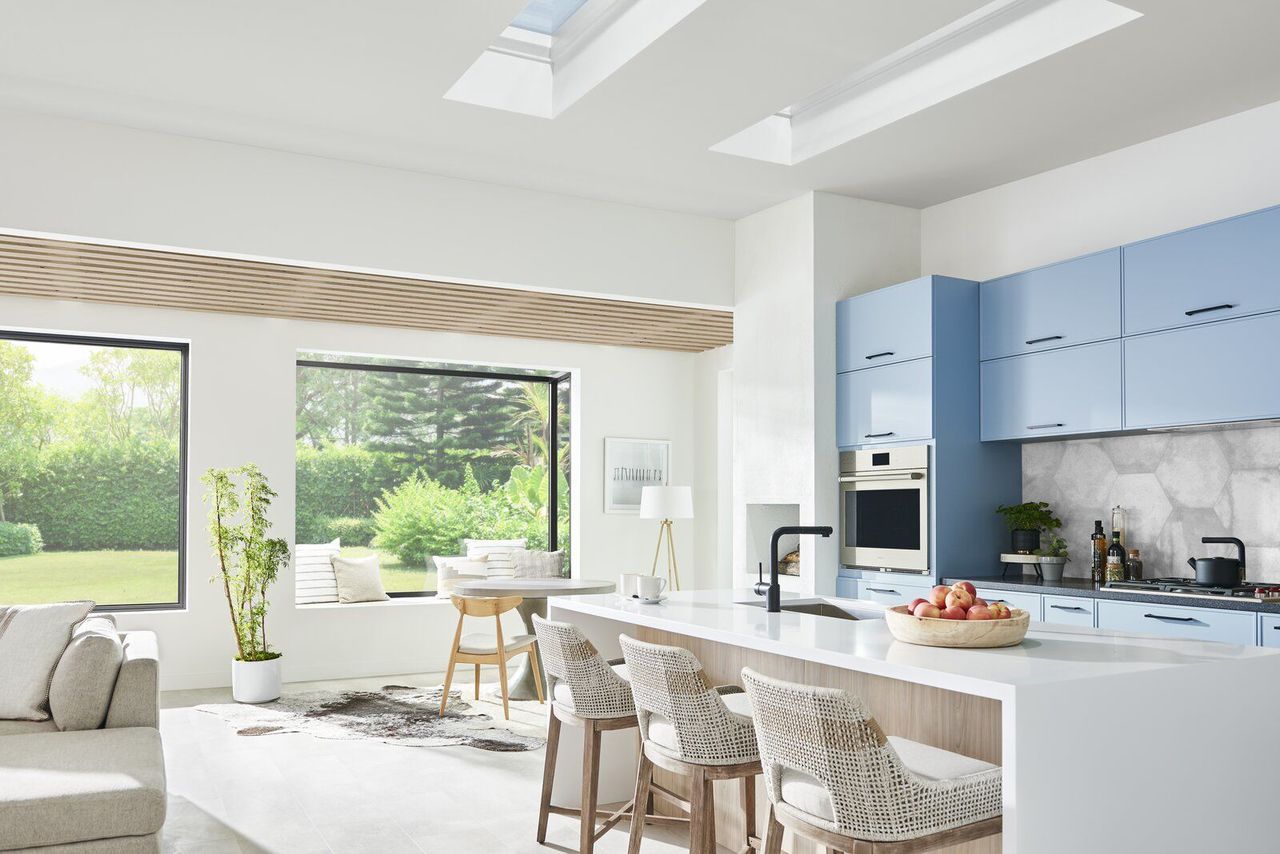 The Marvin Skycove is a sleek glass structure that projects into the open air, inviting in restorative light from every direction.
What led to the development of the Skycove and the Awaken Skylight?

Christine Marvin: Exploration for both the Skycove and Awaken Skylight began in 2018. Through extensive research and insights from professionals in the industry, as well as homeowners and various experts, we discovered that people are seeking small, cozy spaces filled with natural light-like reading corners-in which to relax and recharge. These findings first led to the creation of the Marvin Skycove, a constructed alcove with glass on all three sides and the top so you can fully immerse in light and feel truly connected to the outside.

Yet, throughout the research process, we also found an emerging desire from homeowners to harness light in new ways from above, in addition to an increased interest in lighting solutions designed to mimic natural light. This insight then led us to develop the Marvin Awaken Skylight, which is an automated and customizable smart skylight that maximizes access to light, air, and unobstructed views.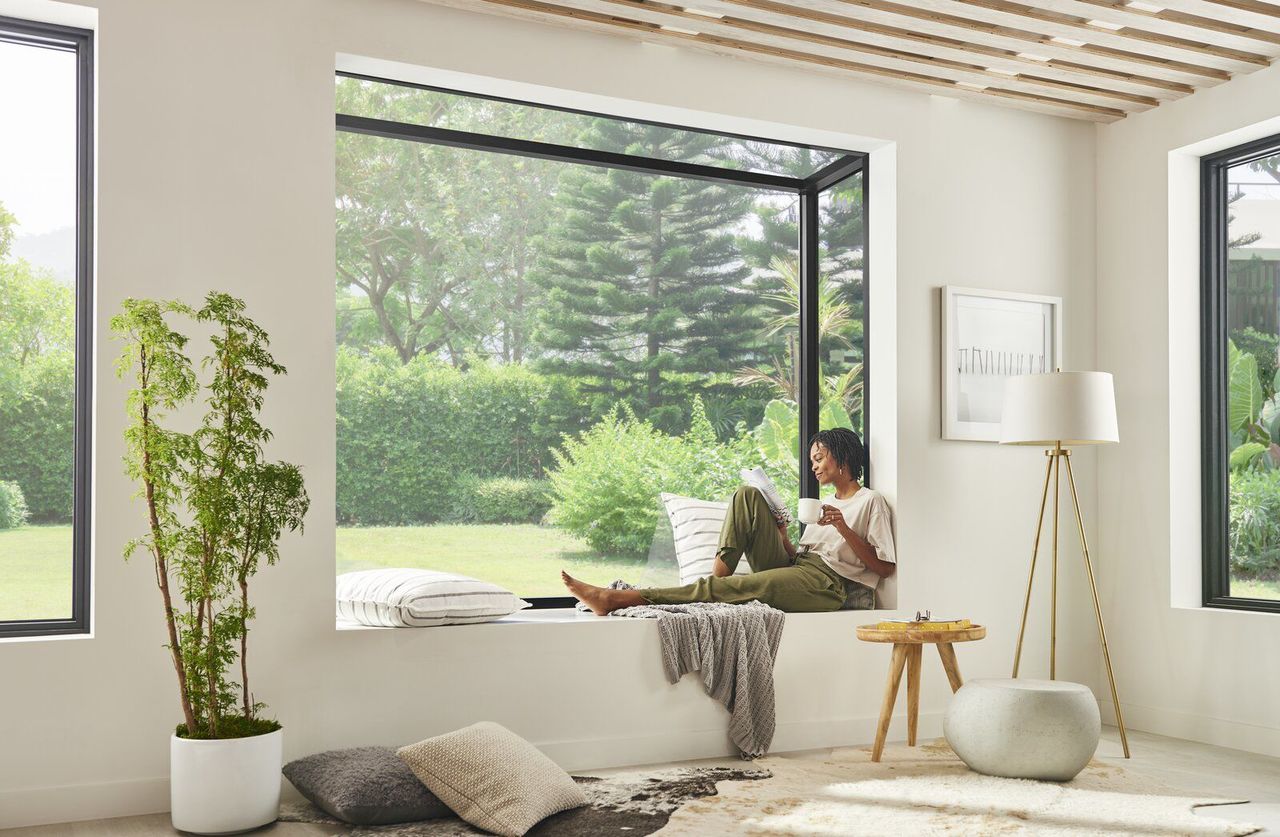 In addition to opening the room to panoramic views, the Skycove serves as an intimate nook for rest and relaxation.


Can you elaborate on the research that took place for the product development?

During the exploration for the Skycove, we met with homeowners and visited their homes to understand how they were living, how they wanted to live, and how we could best contribute. From there, we gained insights into how we might blur the boundary between indoor and outdoor in new ways for their well-being.

We interviewed and co-created with architects to better understand where the design space was headed and how they were designing to fulfill homeowner goals as well as hopes they had to make certain design features easier to include (as opposed to one-off custom architectural applications). Finally, we interviewed builders to understand the installation process and structural engineers to understand how we could integrate structural elements into our products to ease the design and installation process.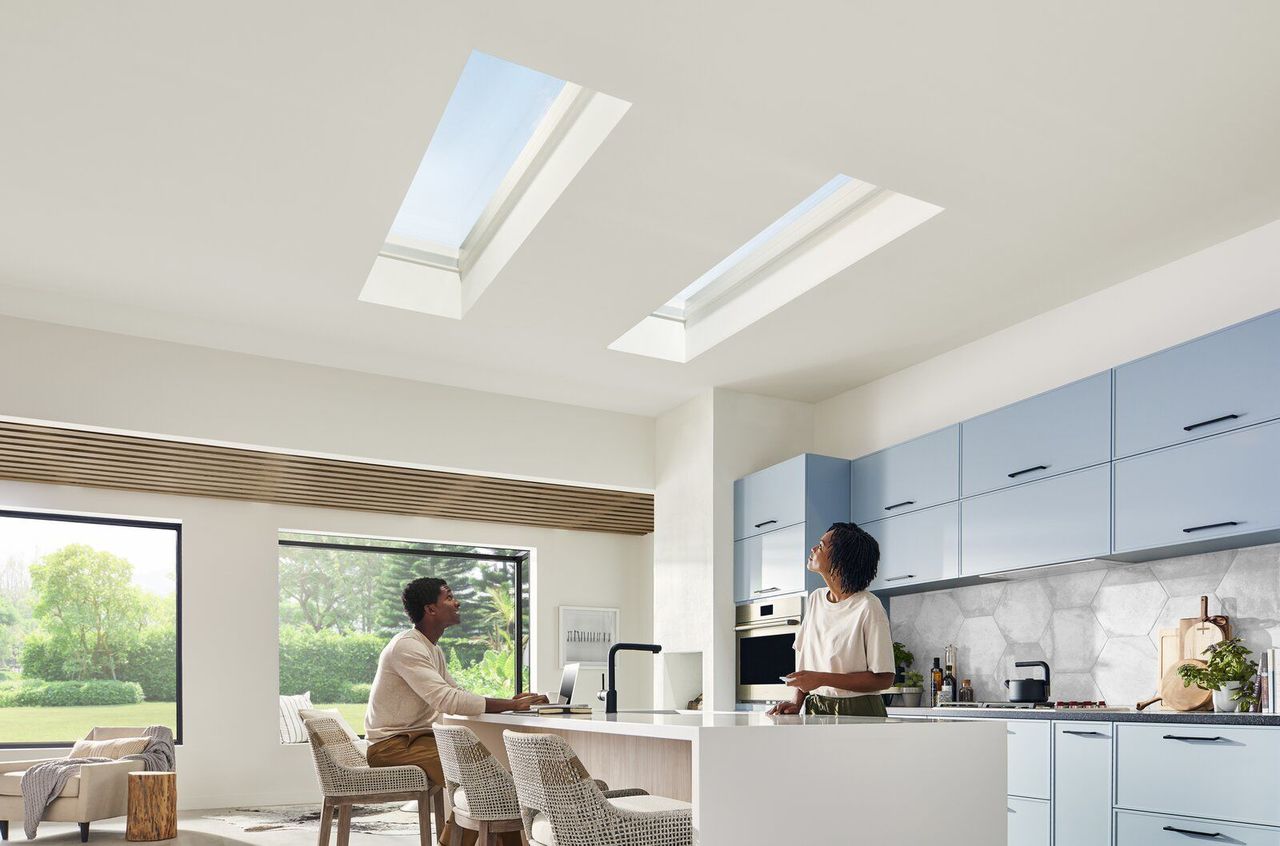 Explaining the development process for both units, Christine notes: "We spent time with homeowners, architects, and builders, as well as experts in light, space, and sleep, to continue to understand both the need and evolving science around happier and healthier living."

With the Awaken Skylight, we quickly learned there was an opportunity to design with light from above. We traveled to light-extreme locations, including Alaska and Copenhagen, to understand and experience the importance of light and see how natural and artificial light could come together in unique ways. We also dove into the emerging research findings around circadian health, and found an opportunity in being able to extend one's day (or night) and ease transitions, which resulted in us integrating LED lights into the product.


The Awaken Skylight has received wide acclaim for having several design-forward details. Can you describe some of these features in greater length?

The Awaken Skylight is the first skylight on the market to offer supplemental lighting. The product's tunable LED lighting matches the color temperature and intensity of sunlight at various times of day, and it can be scheduled to help wake early risers every morning or provide extended daylight during the winter when natural light is limited.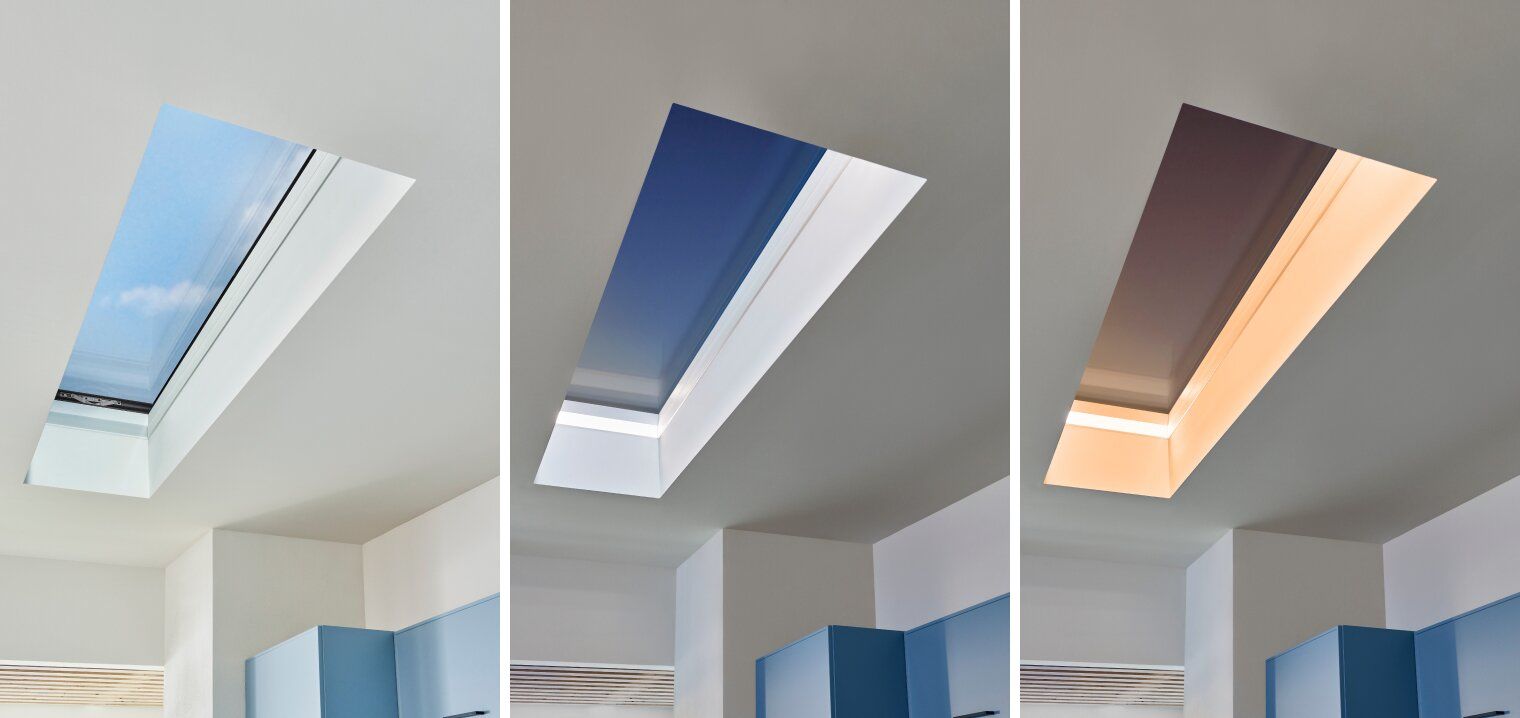 With the Marvin Awaken Skylight, all four sides open for faster and more efficient air circulation. It is the first smart skylight to offer built-in, tunable lighting that mimics the ideal color temperature of natural light-providing the right light at the right time.

Awaken also advances the building industry by the way in which it vents. Most skylights vent on a hinge, whereas Awaken's projection venting pushes out from the roof evenly on all four sides, allowing it to improve indoor air quality more effectively and efficiently. The design also allows for unobstructed views with its hidden perimeter screen. What looks simple is actually quite complex behind the scenes, and in the design process. Additionally, the skylight can be controlled through the Marvin app; a Bluetooth-enabled, magnetic removable wall switch; or voice control through smart home systems like Alexa, Google Home, and SmartThings. The app allows users to operate the skylight on command or on a schedule.
The Skycove can provide functional living space and also serve as a distinct architectural feature. What key considerations were kept in mind throughout the design process?

Comfort was a main factor in driving the size offerings. We knew early on that people wanted a thoughtfully designed space where they could spend time with other people, so we needed to design a product large enough for multiple people to be comfortable. It also meant going beyond just seating and considering that some people might want to sleep in the Skycove, or even push the head of their bed inside so they could look at the stars as they lay down. Given the depth and width we needed to achieve this level of comfort, steel was the only material capable of meeting those requirements.

Of course, a glass top was a must-have, but people also wanted the top to look flat, so we had to make the slope as small as possible while still properly shedding water and maintaining a strong warranty like all our other products.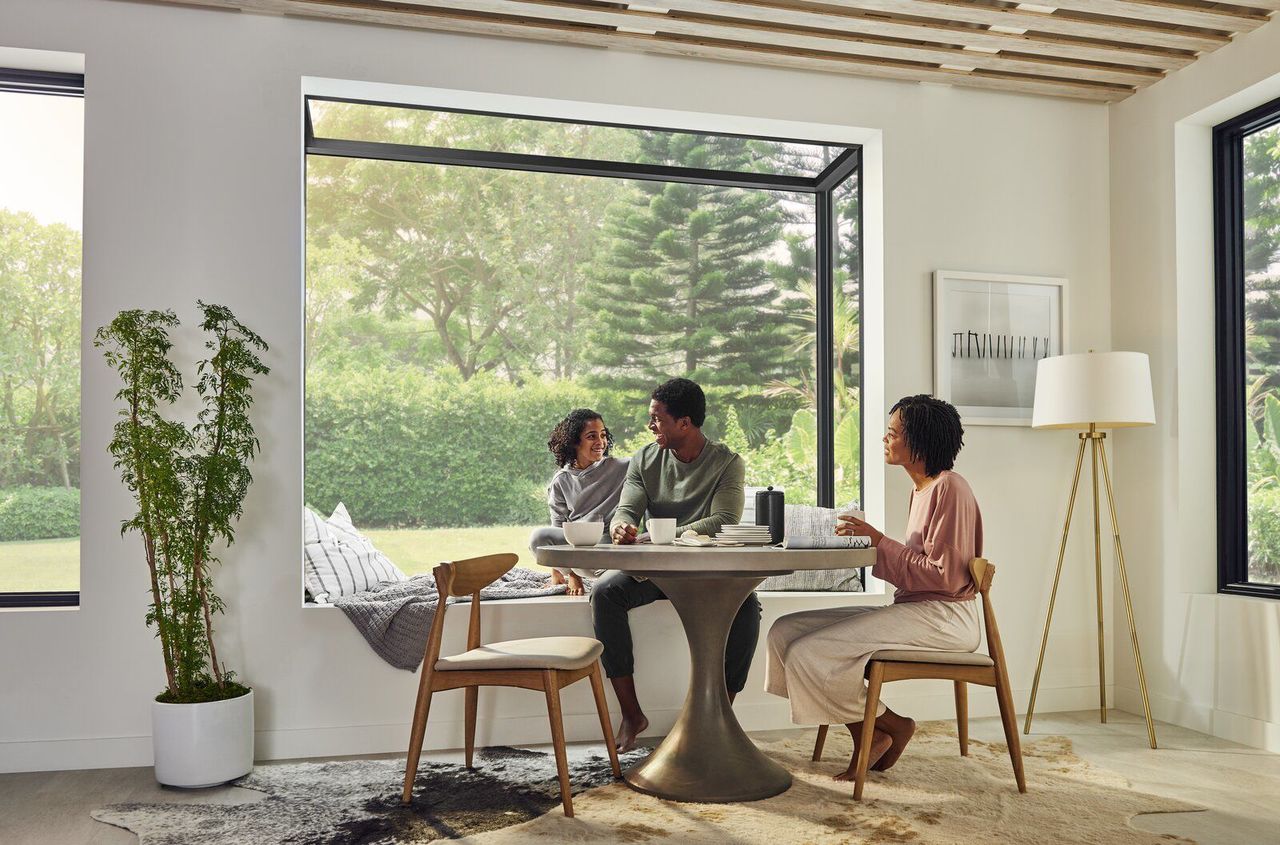 "When we started exploring the idea of happier, healthier living, we had no idea where the research and insights would lead us," adds Christine. "But we knew if we designed for what people needed in their lives, we were going to meet our goal and our purpose: to imagine and create better ways of living."


How do you imagine homeowners using each product?

There are so many ways to incorporate both the Skycove and Awaken into a home or space. For Skycove, bedrooms are popular, but it could also be added to a kitchen or dining area for additional seating, a living room or den for an extension of space-the possibilities are practically endless.

The same for Awaken: bedrooms, living rooms, kitchens-the advantage of having additional air flow, natural light, and the ability to use supplemental lighting are beneficial in so many areas of a home.