Remember Allie Hamilton's wrap-around porch in The Notebook? We've had a thing for porches ever since we saw it, and while we may not have our very own Noah to build us one from scratch, we do have a few more ideas to share with you. In fact, these designer and landscaper–approved back and front porches would elevate an outdoor oasis even more than Nicholas Spark's imaginary one did. Comfortable, stylish swings? Check. Mood lighting? Check. Ability to stand up to Mother Nature? Check. Now just add a good book and refreshing cocktail, and you've got a getaway that's just a step outside your front door. Get inspired by the 45 picturesque porches below.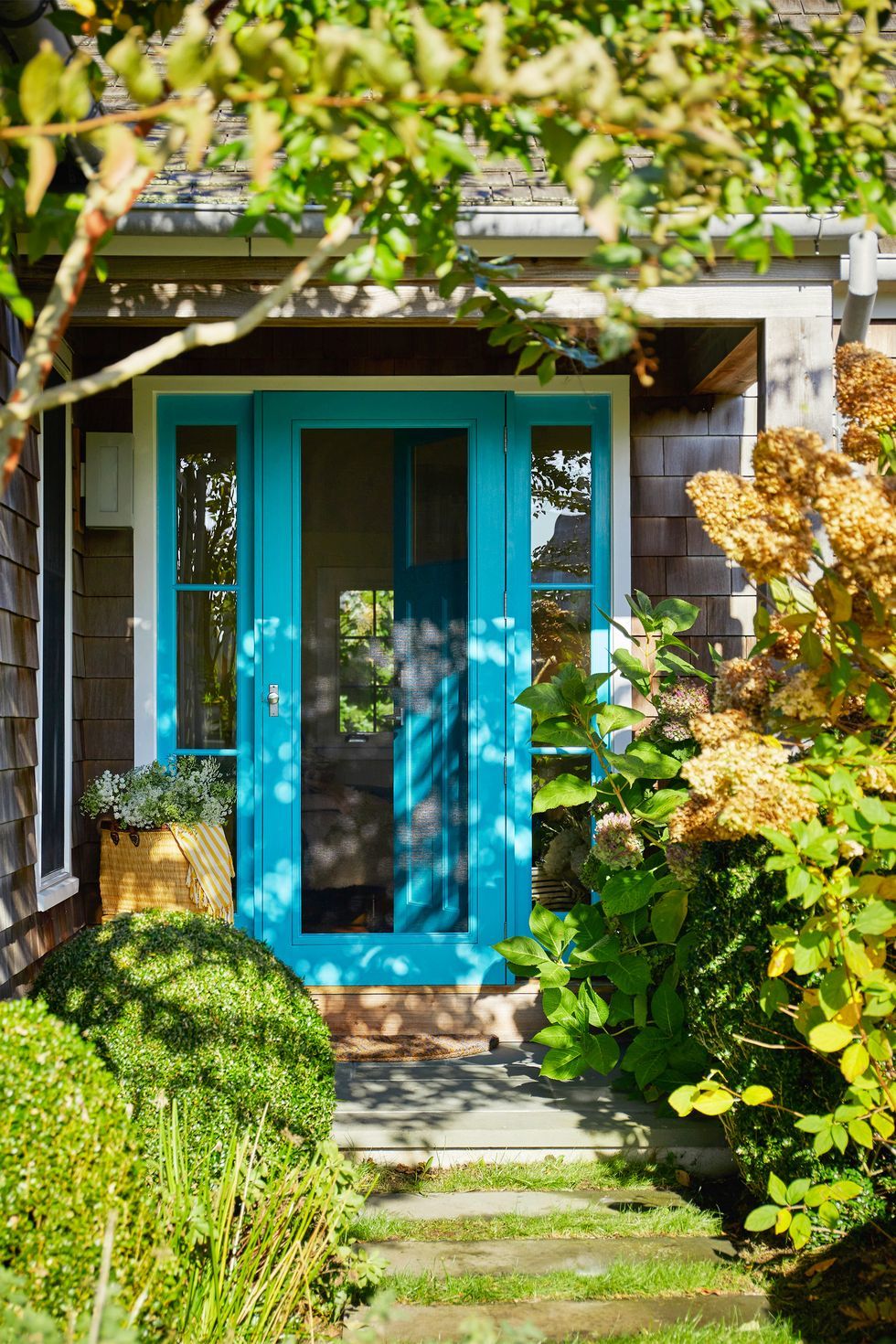 Frame Windows and Screens with Paint

Bella Mancini enlivened this screen door and its wood frame with Santa Clara by Benjamin Moore. The color feels right at home with cedar shake and hydrangeas, but has a note of distinct cheerfulness.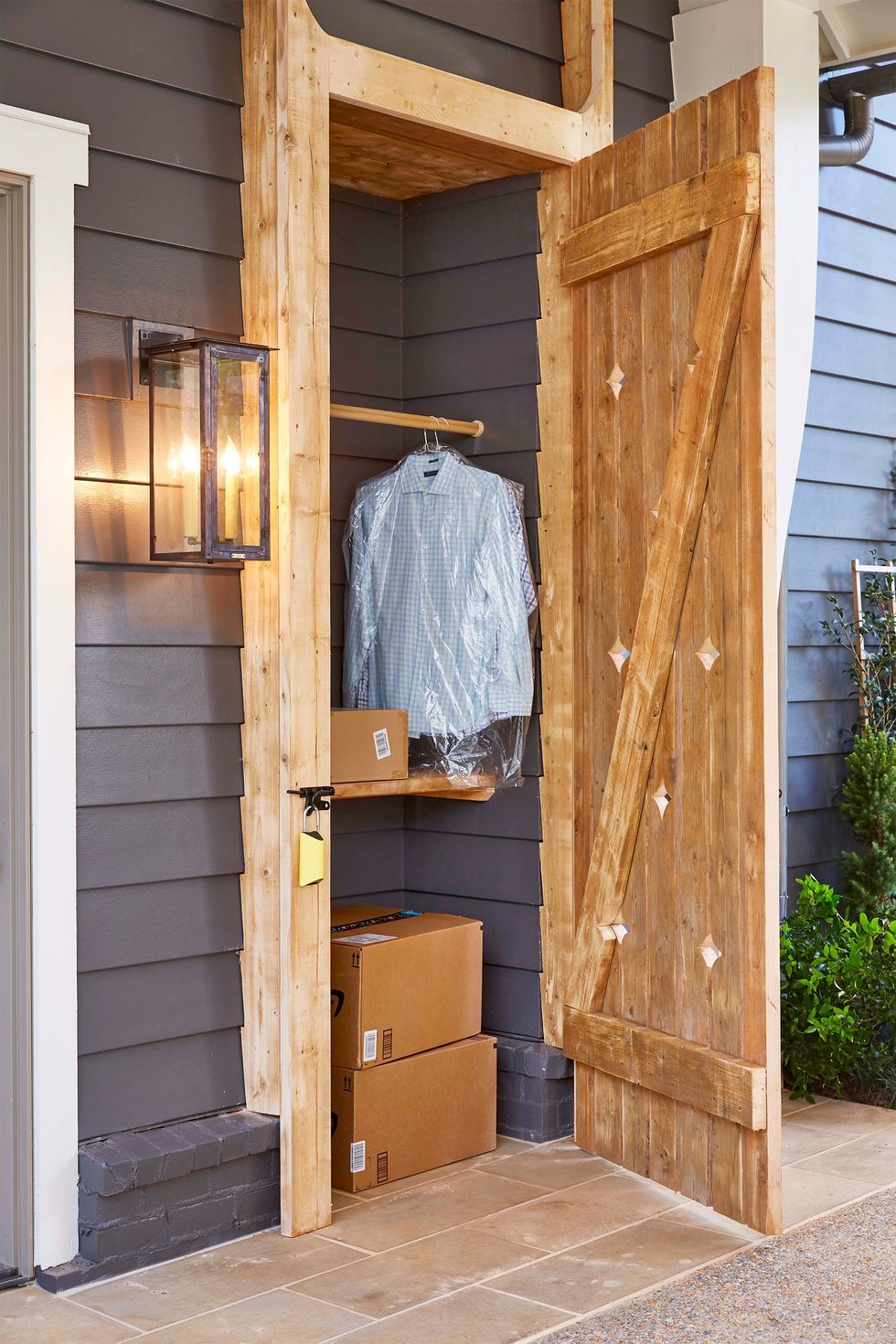 Build a Secure Closet for Packages

Between all the online orders and foot traffic, a secure spot for deliveries and accessories (like umbrellas) is more essential than ever. A delivery closet on the porch of our Whole Home Concept House 2018 even had a garment rack for dry cleaning.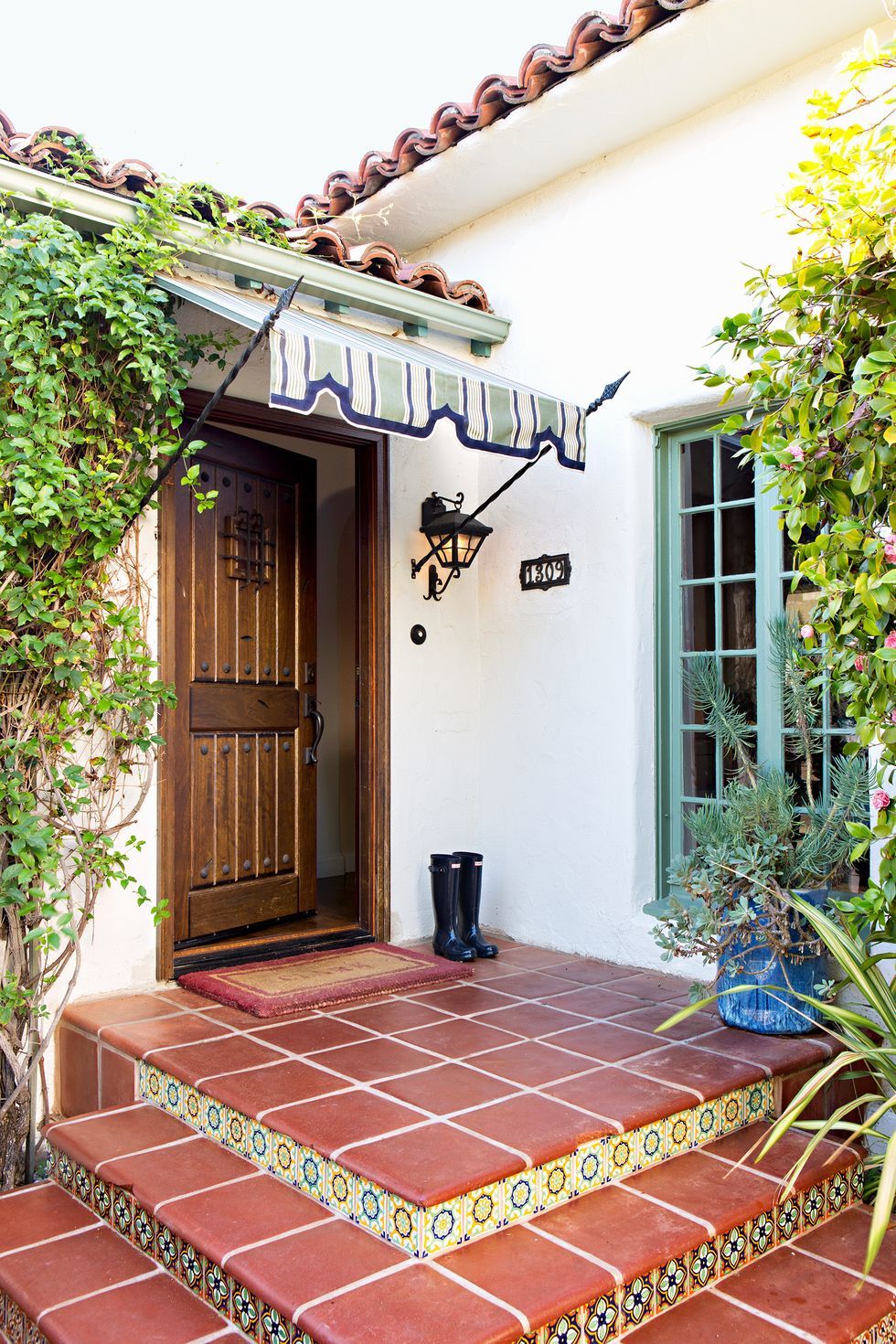 Create Cover with a Small Awning

Mix-and-match tiles aren't just for your interiors-they add instant intrigue to a front porch. Here, Sharon Lee alternated patterns on the step risers for an unexpected dose of personality. A custom awning in Sunbrella fabric provides a hint of shade.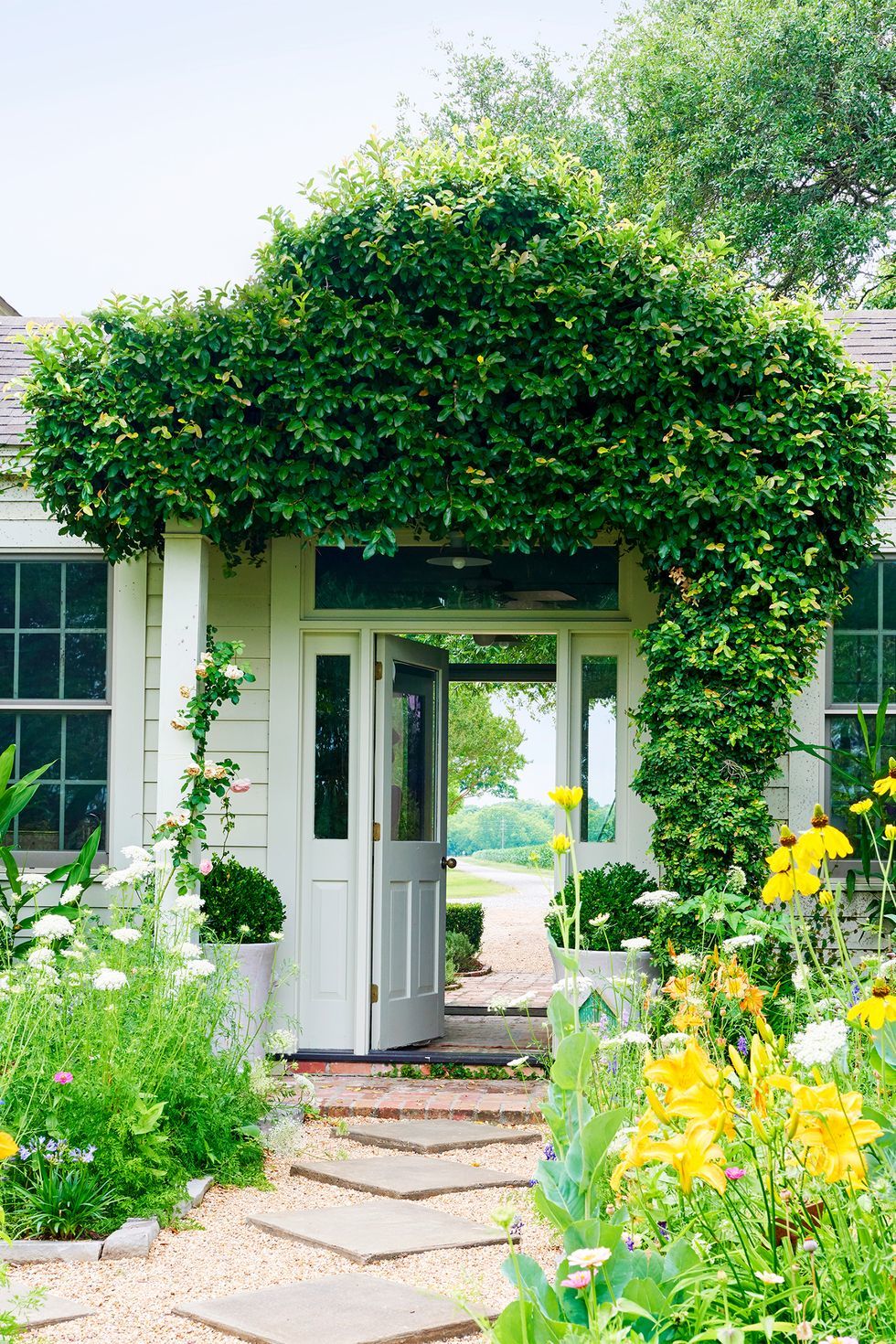 Consider a Breezeway

From the outside, this green breezeway-which doubles as a flower-arranging room and was designed by Rebecca Vizard-makes a strong first impression, and the garden flowers pop against the gravel and tile path leading to the front door. To pull this off in your own home, keep it ground level and opt for a partially covered walk-through space instead of an elevated porch.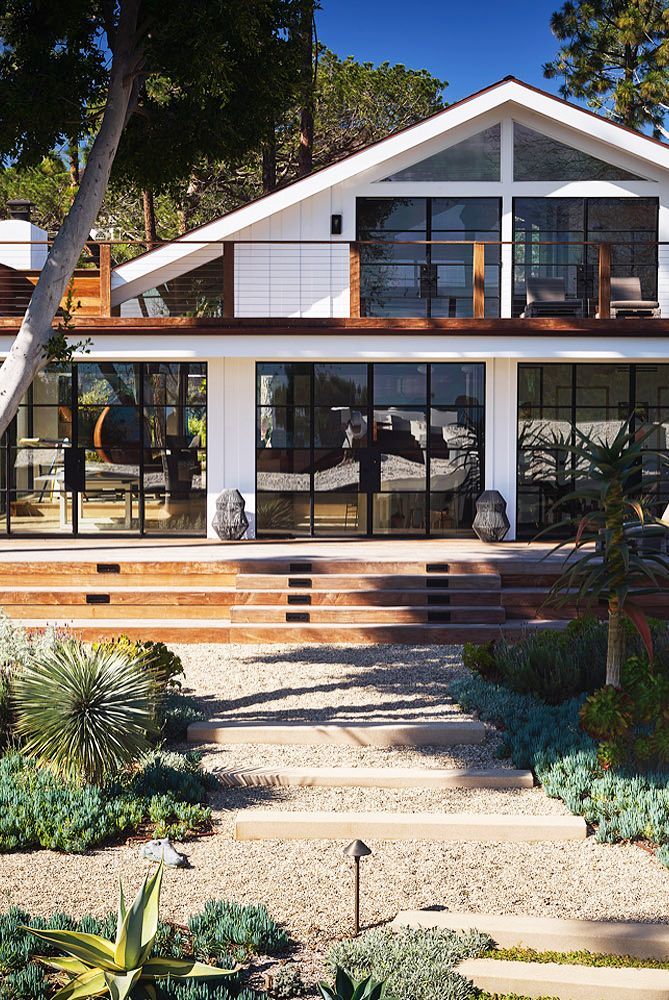 Optimize It With Lighting

If you want to be able to safely enjoy your backyard once the sun goes down, make sure you've optimized it with integrated lighting in the steps and sconces on the exterior of the home, as Romanek Design Studio did here. It'll also just make your life easier when coming and going.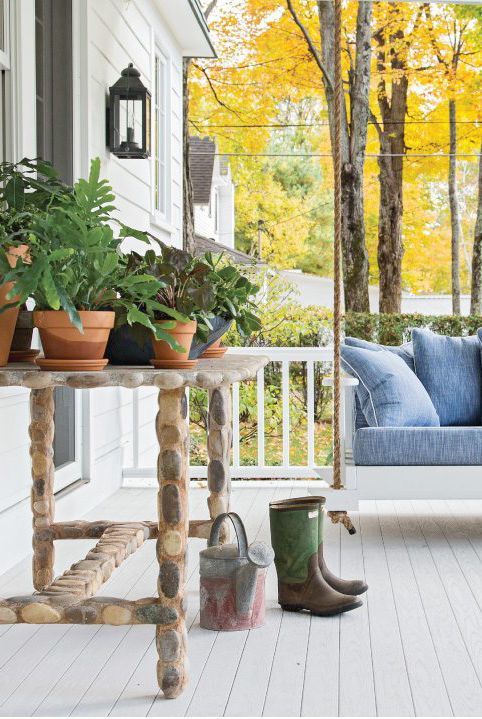 Set Up an Herb Garden

Step up your style and cooking game by arranging a mini nursery or herb garden on the porch. Here, Abney Morton Interiors propped some pots of herbs up on a console table by the hanging swing.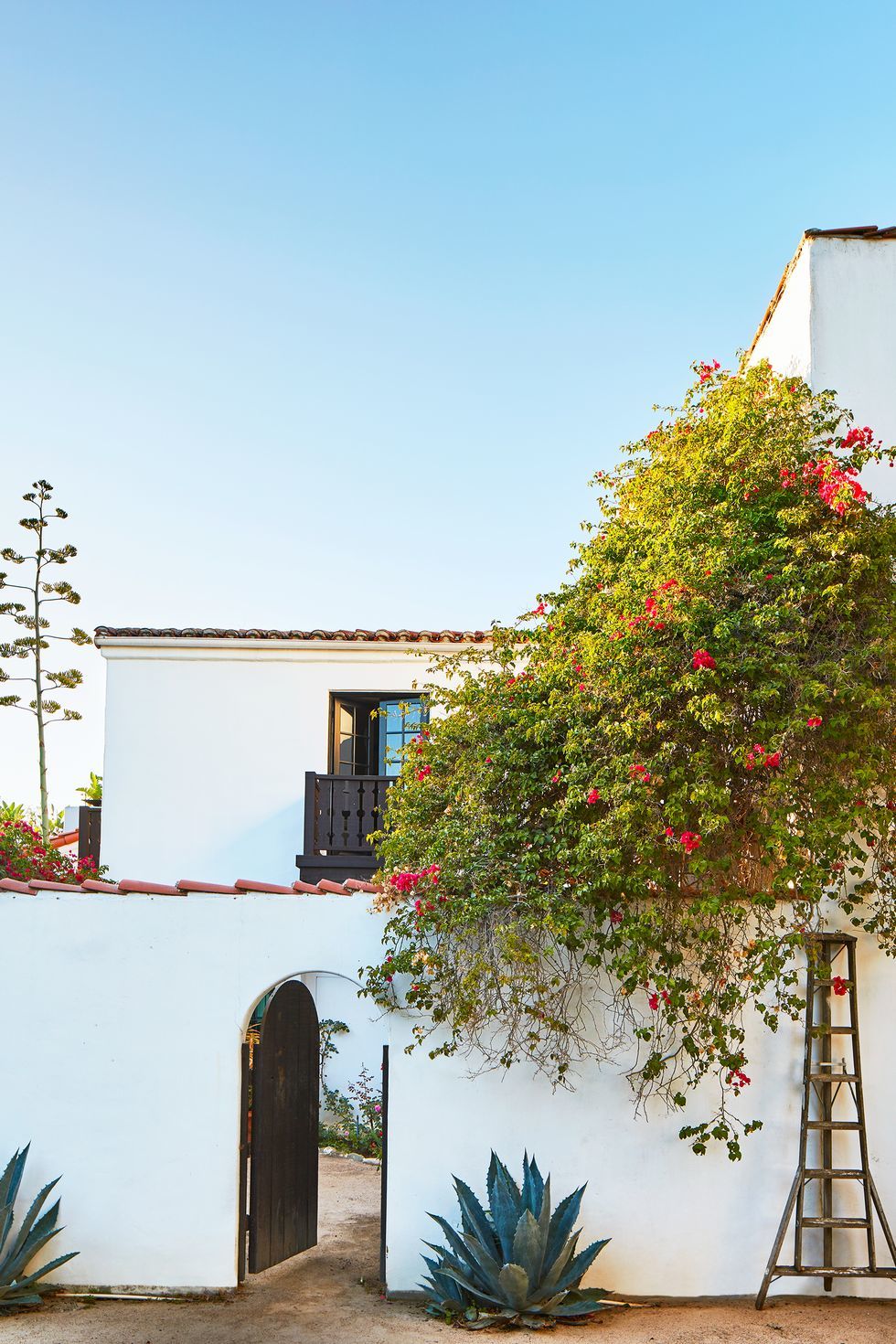 Truck It Away

Madeline Stuart gives this SoCal home by architects Wallace Neff and John Byers a sense of place with agave plants flanking the entrance and blooming bougainvillea spilling over the wall. Though the front porch isn't visible from the street entrance, it still has plenty of curb appeal.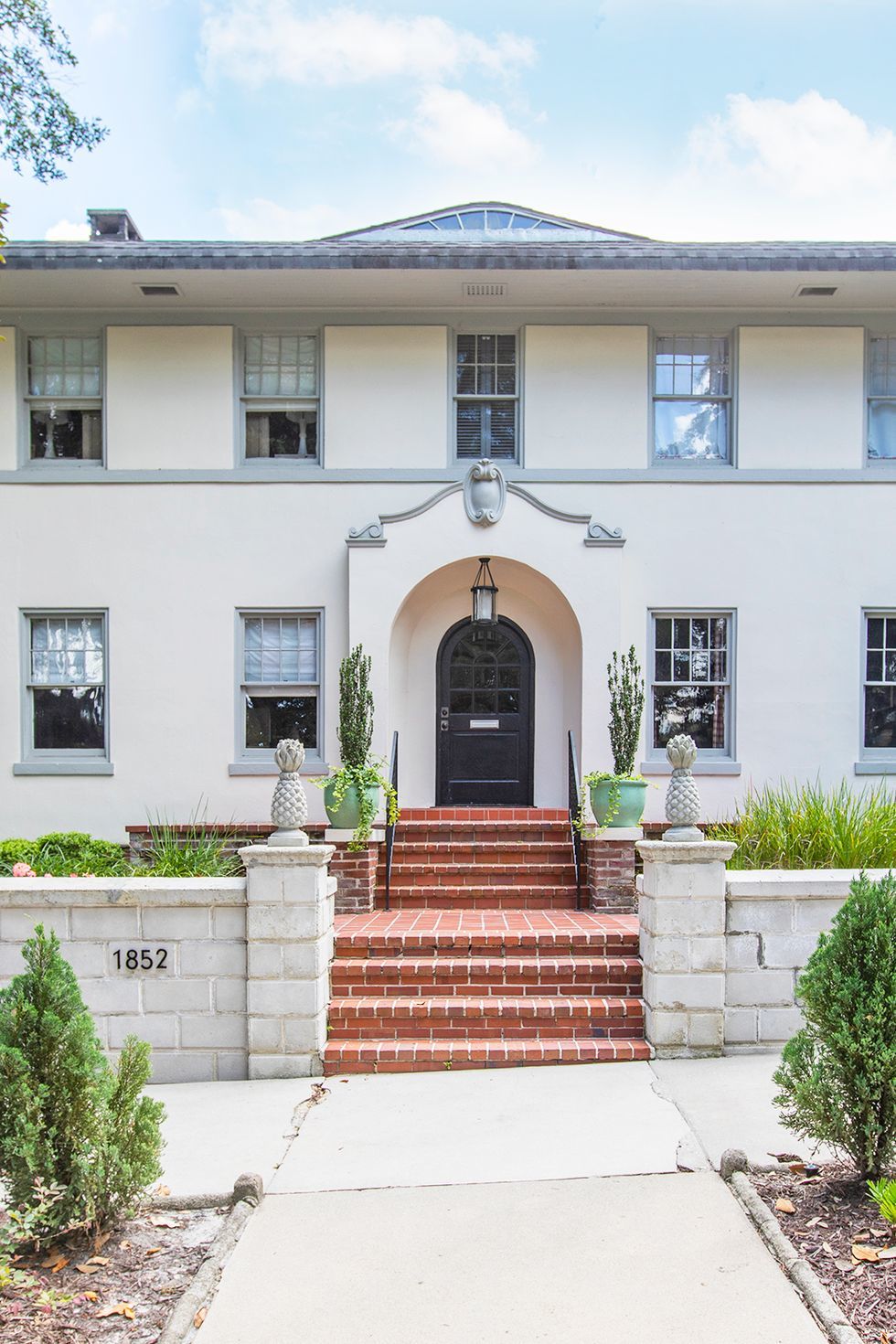 Spotlight a Motif

Flank the stairs to your front porch with stone sculptures shaped like a motif that speaks to your family or locality. On his Jacksonville, Florida, front porch, designer Fitz Pullins chose these fun pineapple-shaped sculptures in a corresponding stone material so they both pop and blend in.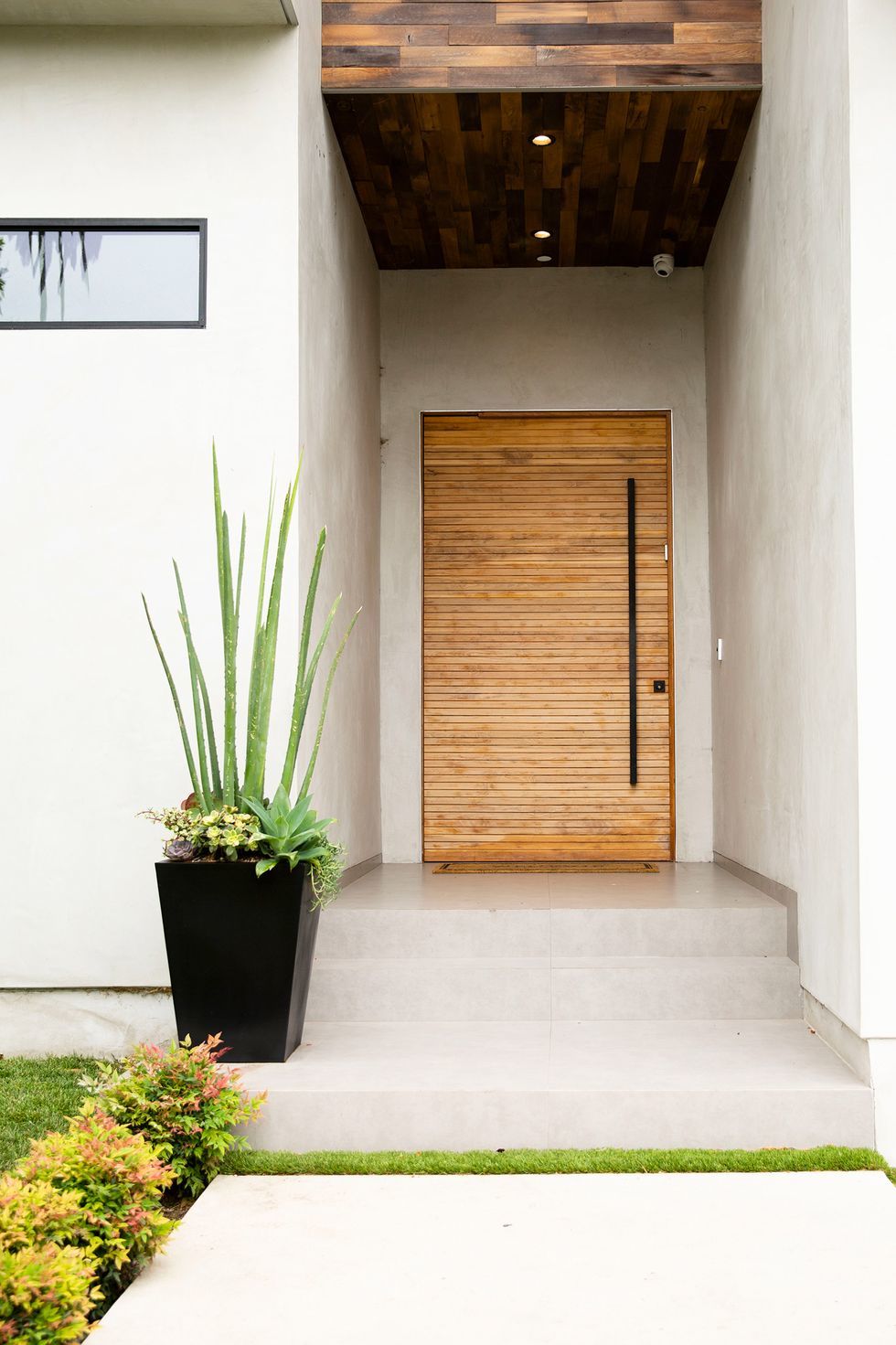 Install Cameras

Install extra security, like a camera, but be sure to camouflage it into the surrounding environment. In this modern home by Peti Lau, the polished concrete flooring and wooden materials blend in with the surroundings and feel connected to the natural landscape, so you hardly even notice the little camera in the corner.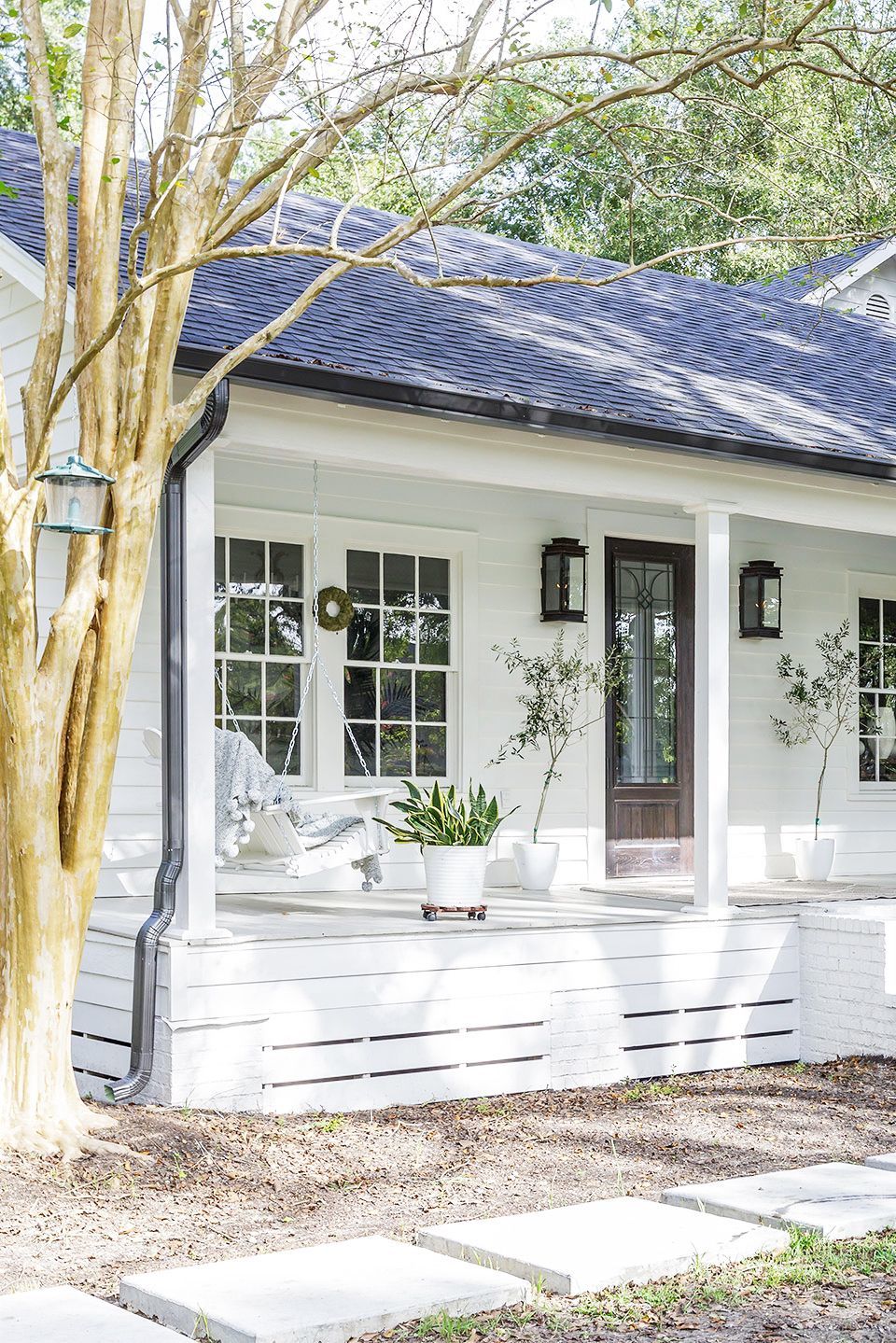 Hang a Bird Feeder

Pavers lead to this elevated front porch on a property designed by Krystal Matthews. While the understated planters and sweet-swinging bench certainly help set the mood, the details framing the area help, too, like the bird feeder hanging from a tree.