Aside from a few load-bearing elements, you can see straight from one end to the other in this 69-foot-long Madrid flat. It's a common layout for apartments in the city, and it prompted project partners Gon Architects and designer Ana Torres to take a different tack with a vibrant renovation.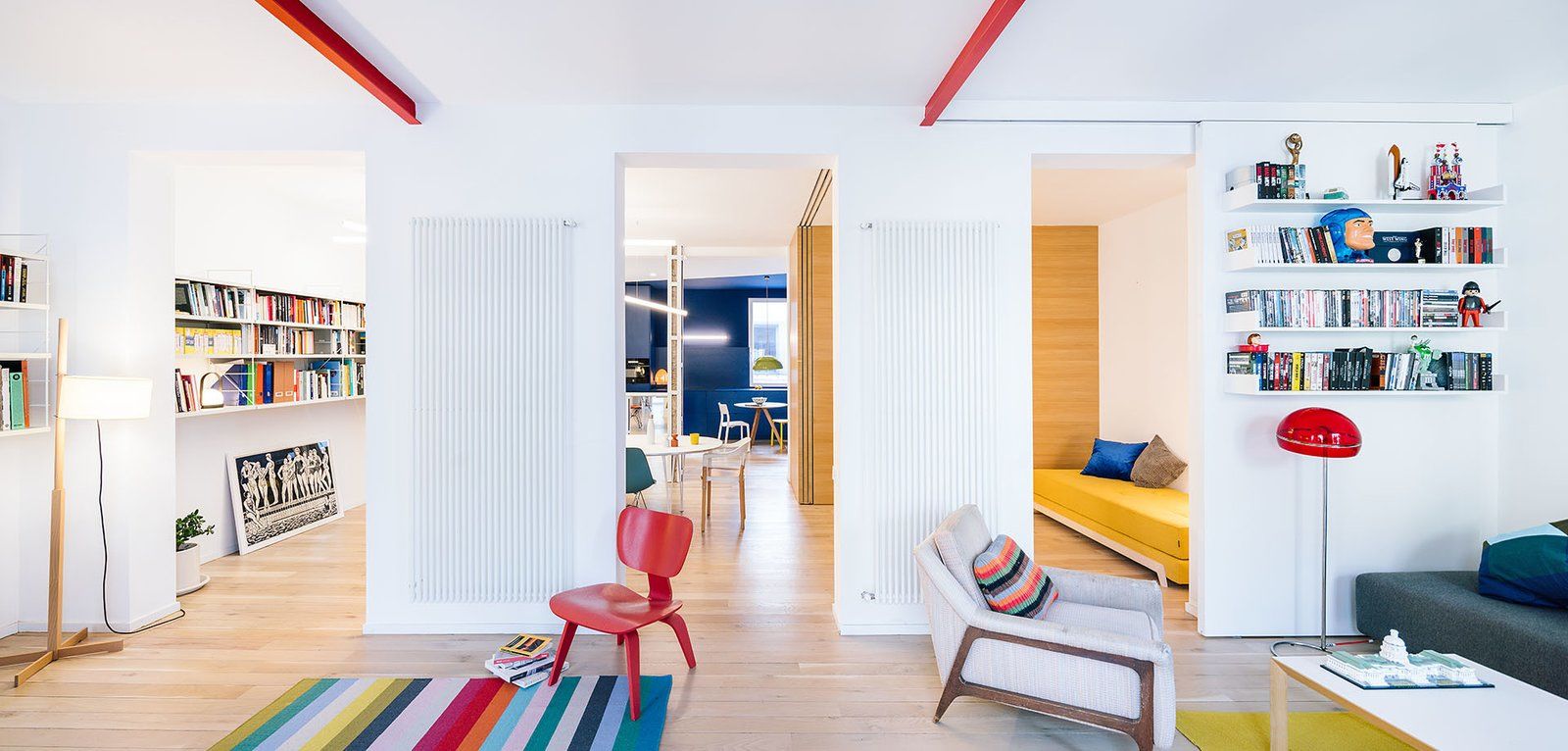 "The corners of the rooms, formerly cul-de-sacs, are areas to experiment through visual elements," say the architects. "Through the use of color and lighting, in a symbolic way, they are where an action takes place."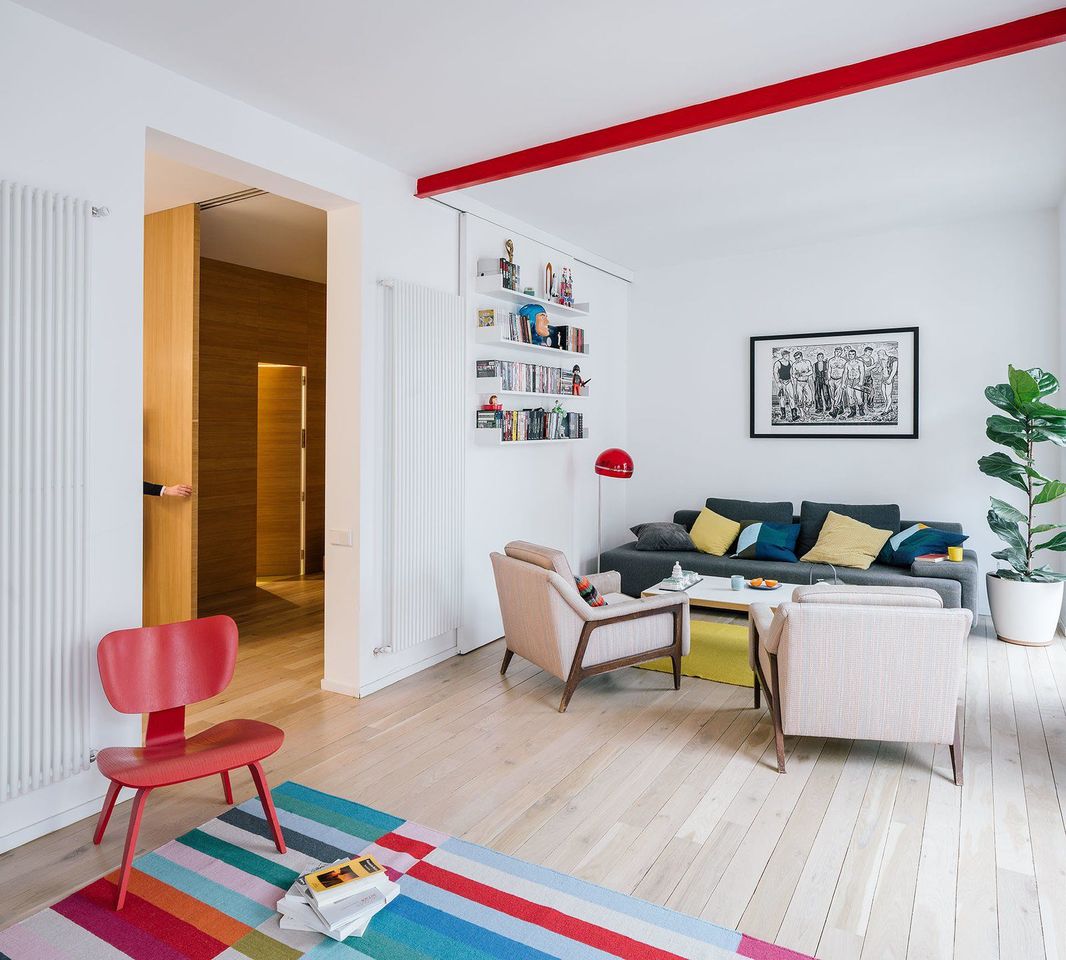 A yellow-tiled bathroom, a salmon-hued bedroom reading nook, and a bright-blue kitchen stand in stark contrast to the white passages that connect them. What really ties it all together, though, is also the most subtle element: a wood floor spans the entirety of the home.