Plant Prefab just unveiled a new tiny home at Palm Springs Modernism Week-and it's packed with smart technology. With a simple voice command, the LivingHome 10 can dim the lights, provide WiFi access, or tell you a joke. Usually smart tech features require aftermarket upgrades-but these extras will now be baked into all of Plant Prefab's homes.

As before, buyers can head to the company's website to tweak designs by a star-studded roster of architects-including Ray Kappe and Yves Béhar-or they can hire an architect to work with Plant's in-house designers for a completely custom home.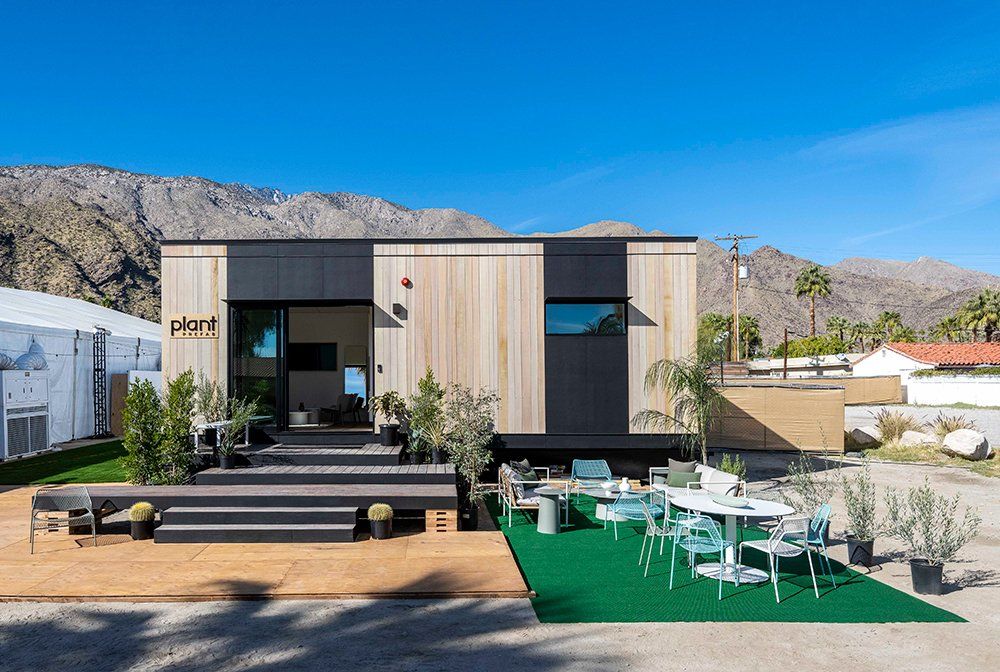 Plant Prefab's LivingHome 10 is a 496-square-foot tiny house packed with onboard smart tech. It's designed to slot into dense urban environments, so it's ideal as a rental property or guest house.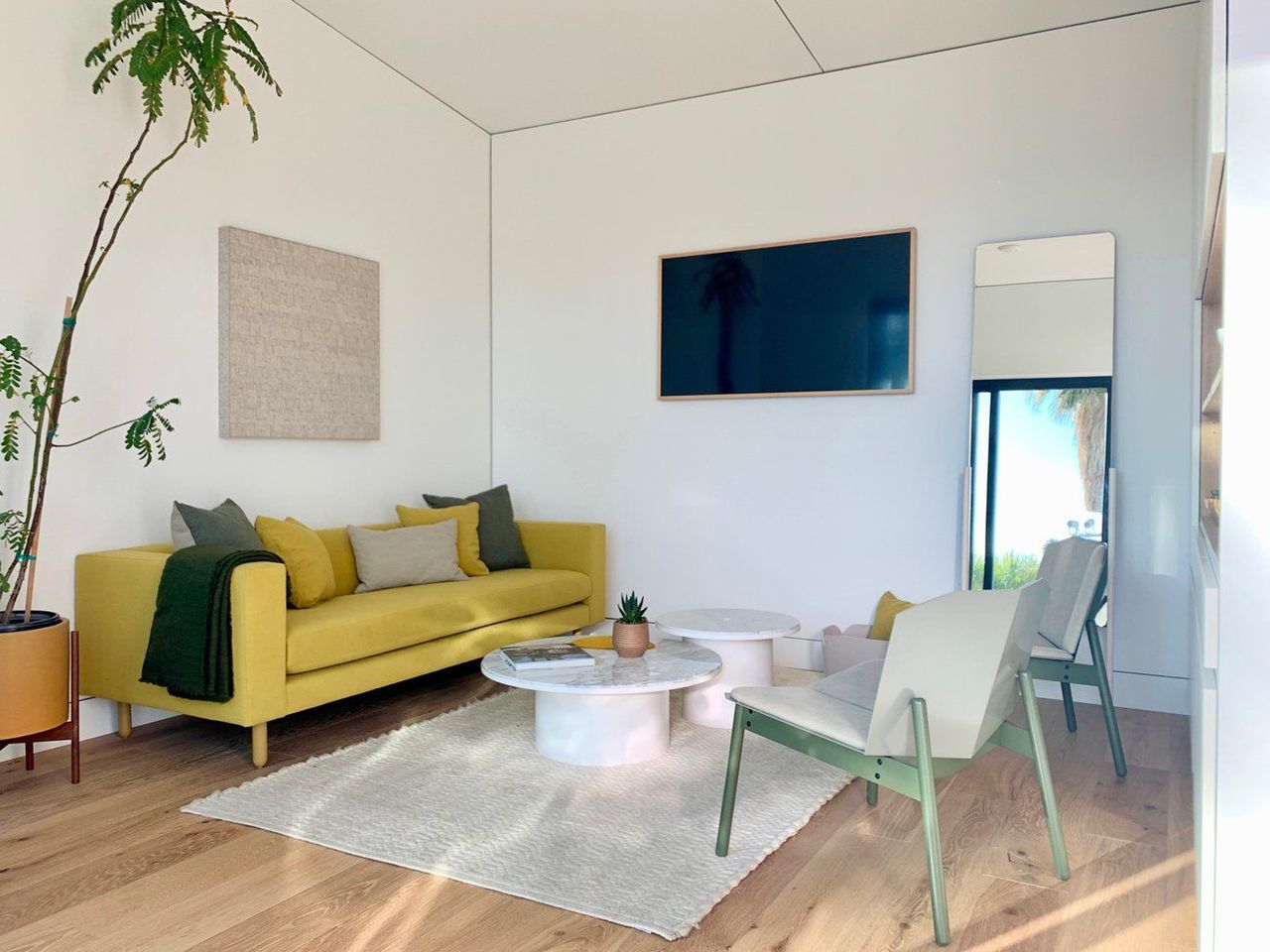 Customers can choose between different interior and exterior finishes, and a smart entertainment package can be added to the stock suite of smart features.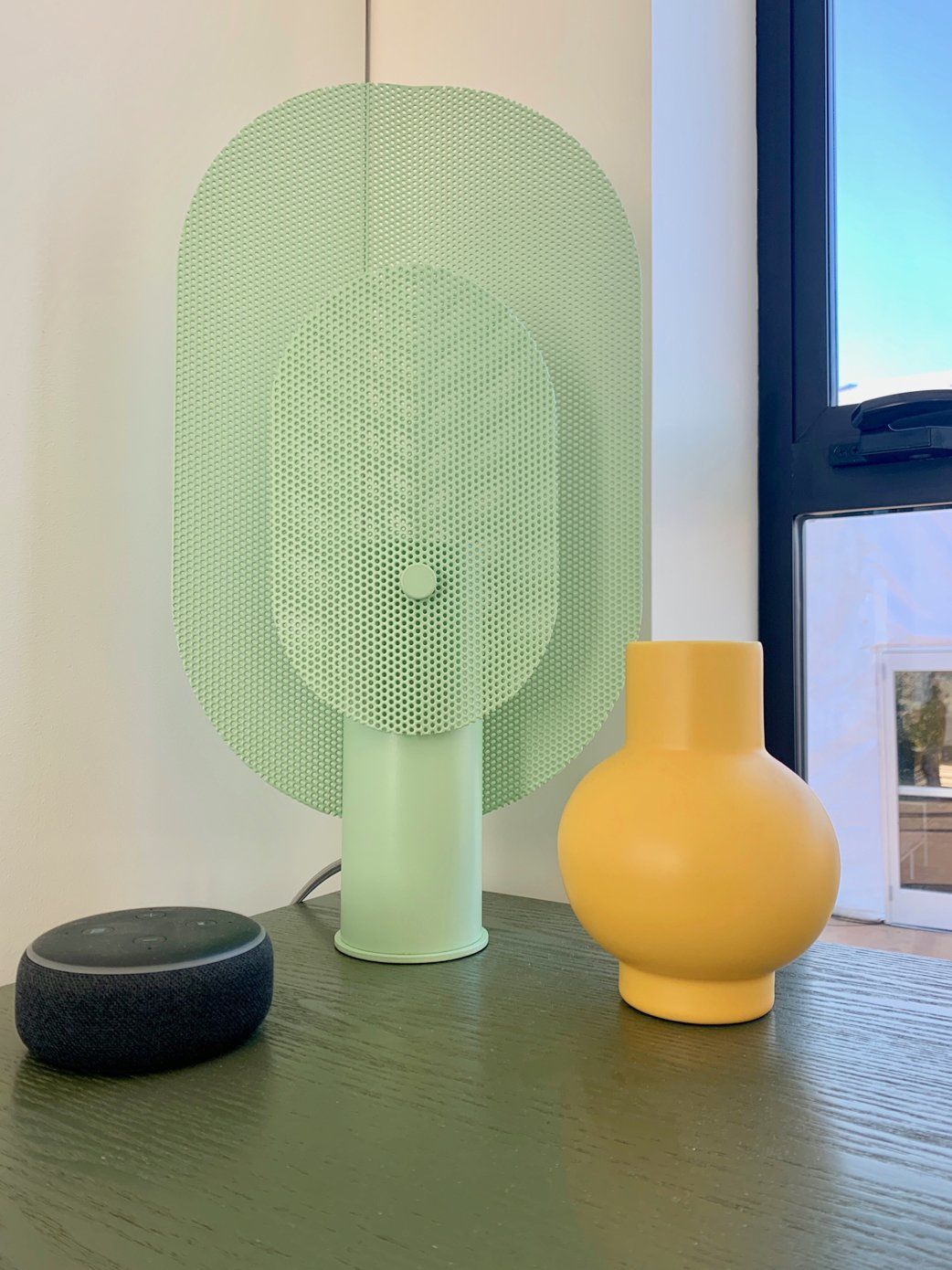 Amazon's Echo Dot comes standard with each new home. It makes communicating with the home's smart systems a snap.

From now on, every customizable prefab from Plant's Rialto, California, factory will arrive with Alexa-friendly tech built in. The homes can be installed in a single day, and then an Amazon expert will stop by to guide new owners through the setup process.

Once setup is complete, owners can use voice commands to control the temperature via an Ecobee thermostat, ask their Ring video doorbell who's at the front door, check the home's Sense energy monitoring system, or ask Alexa to do what she does. Plant also offers security, entertainment, and appliance upgrade packages.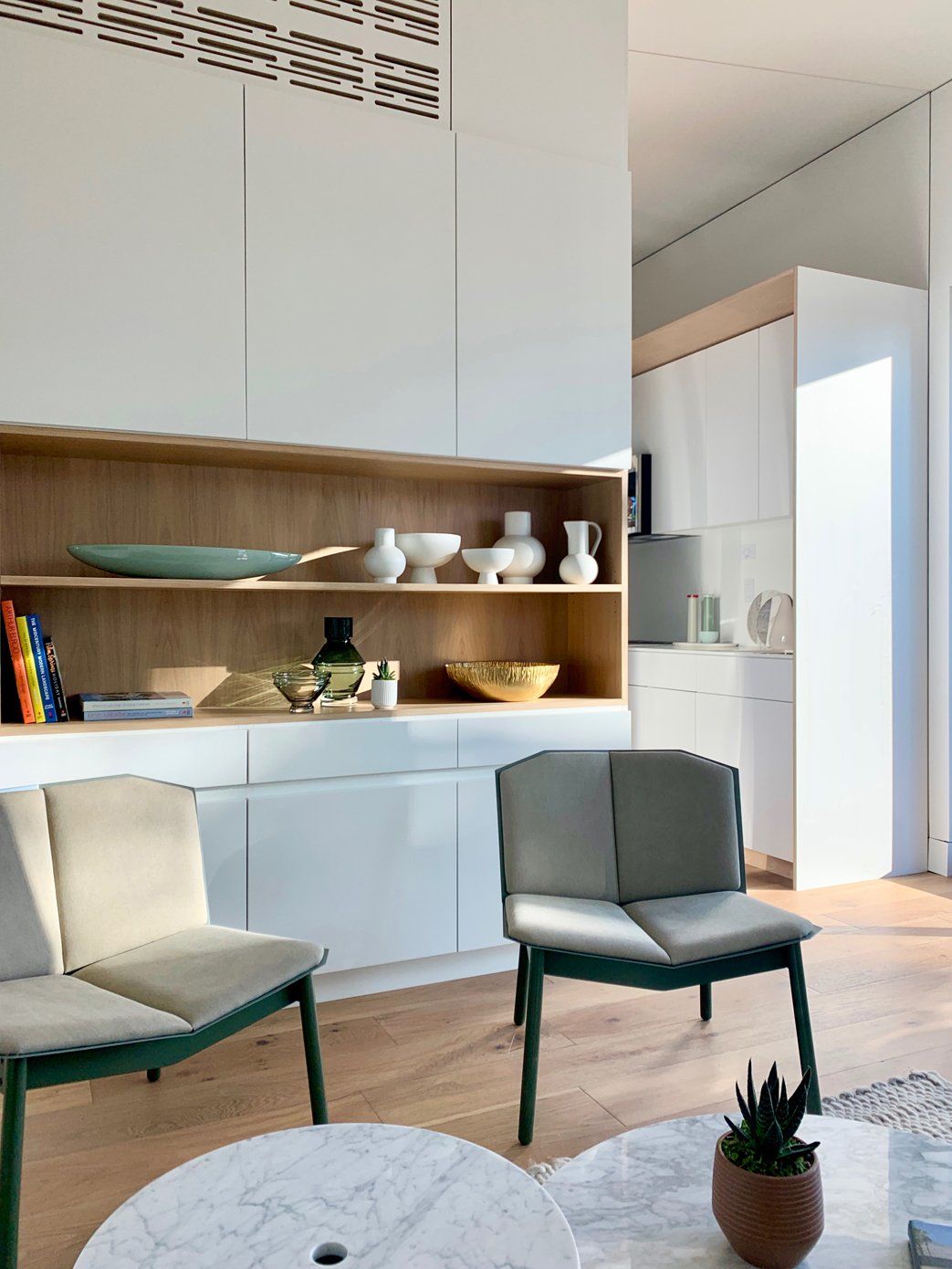 The LivingHome 10 in Palm Springs showcases natural wood flooring and crisp white cabinetry.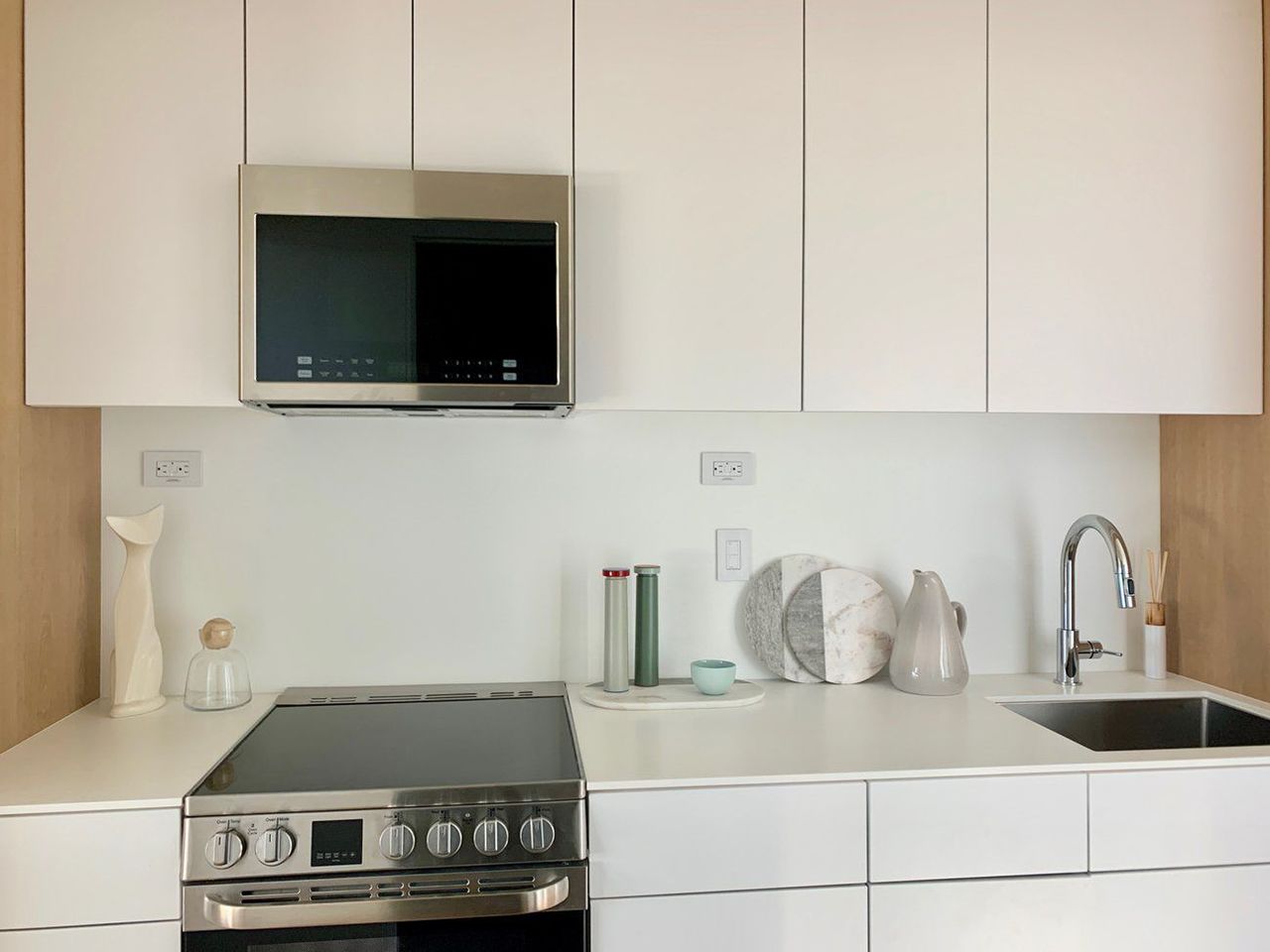 The kitchen features a smart upgrade for added convenience while cooking.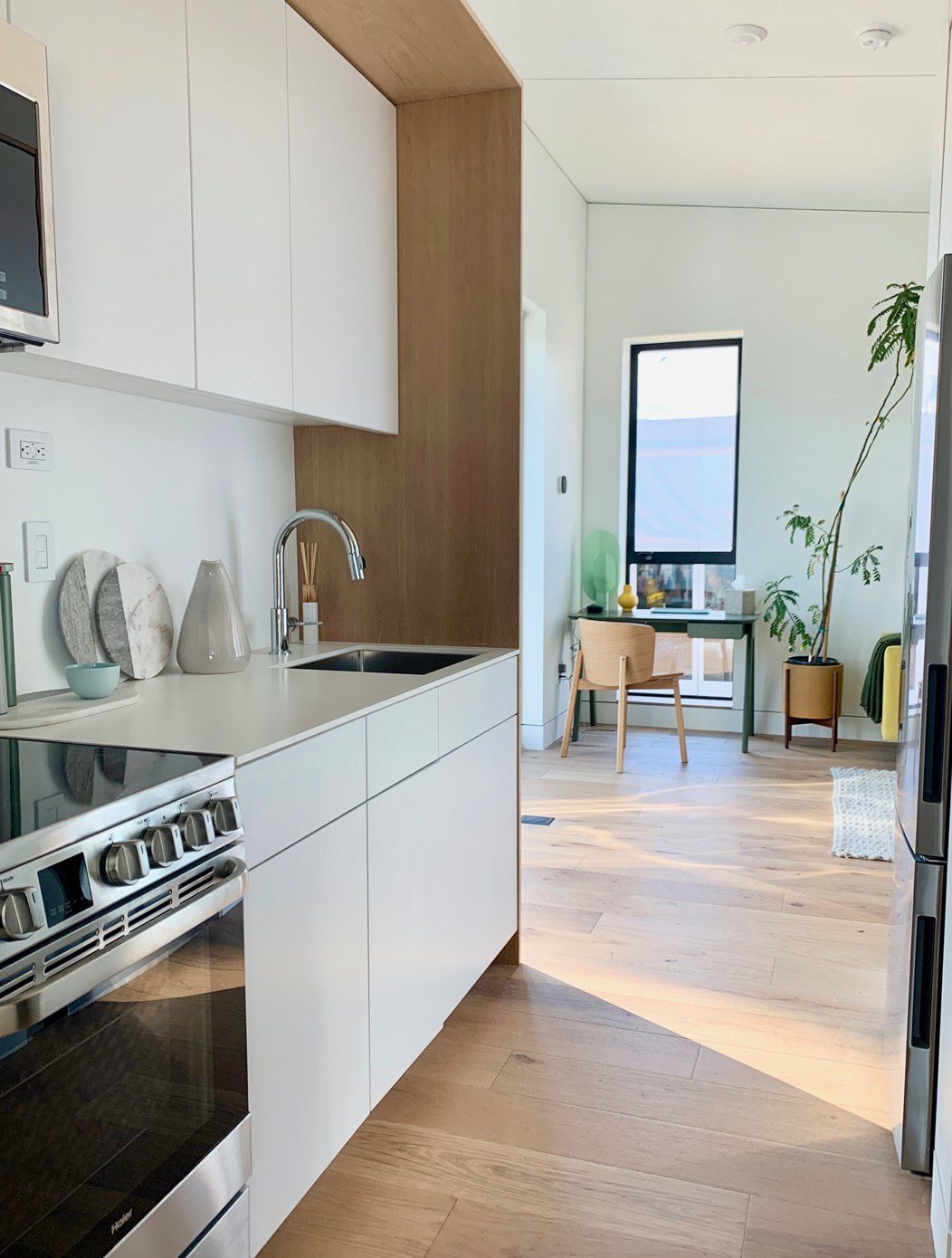 A view back toward the entryway gives a sense of the finishes and the floor plan.

To make the home buying experience more interactive-and even fun-Plant has launched a new 3D web tool that renders design choices in real time as you select floor plans, finishes, and smart features.

Plant is also launching a brand new building system that rivals the level of customization found in traditional construction. By combining modular and panelized technologies, they're offering buyers greater design flexibility, faster construction speeds, and more overall efficiency-in essence, better homes for less.

"I think there will be more work construction going off-site because of cost, because of labor shortages, because of companies like us who are making the process easier and more efficient," says Steve Glenn, Plant Prefab's chief executive.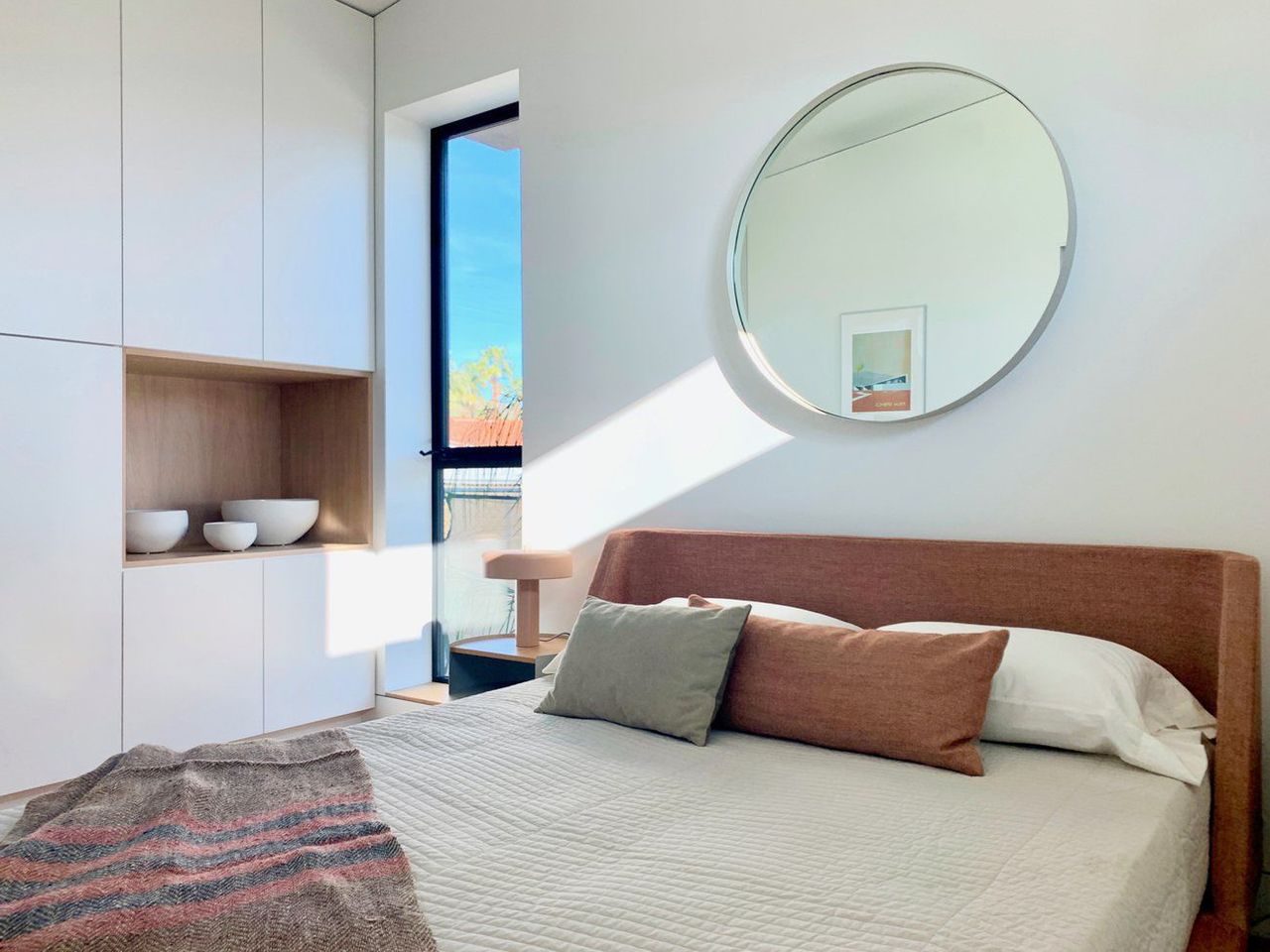 The bedroom features built-ins and cabinets that provide plenty of storage space.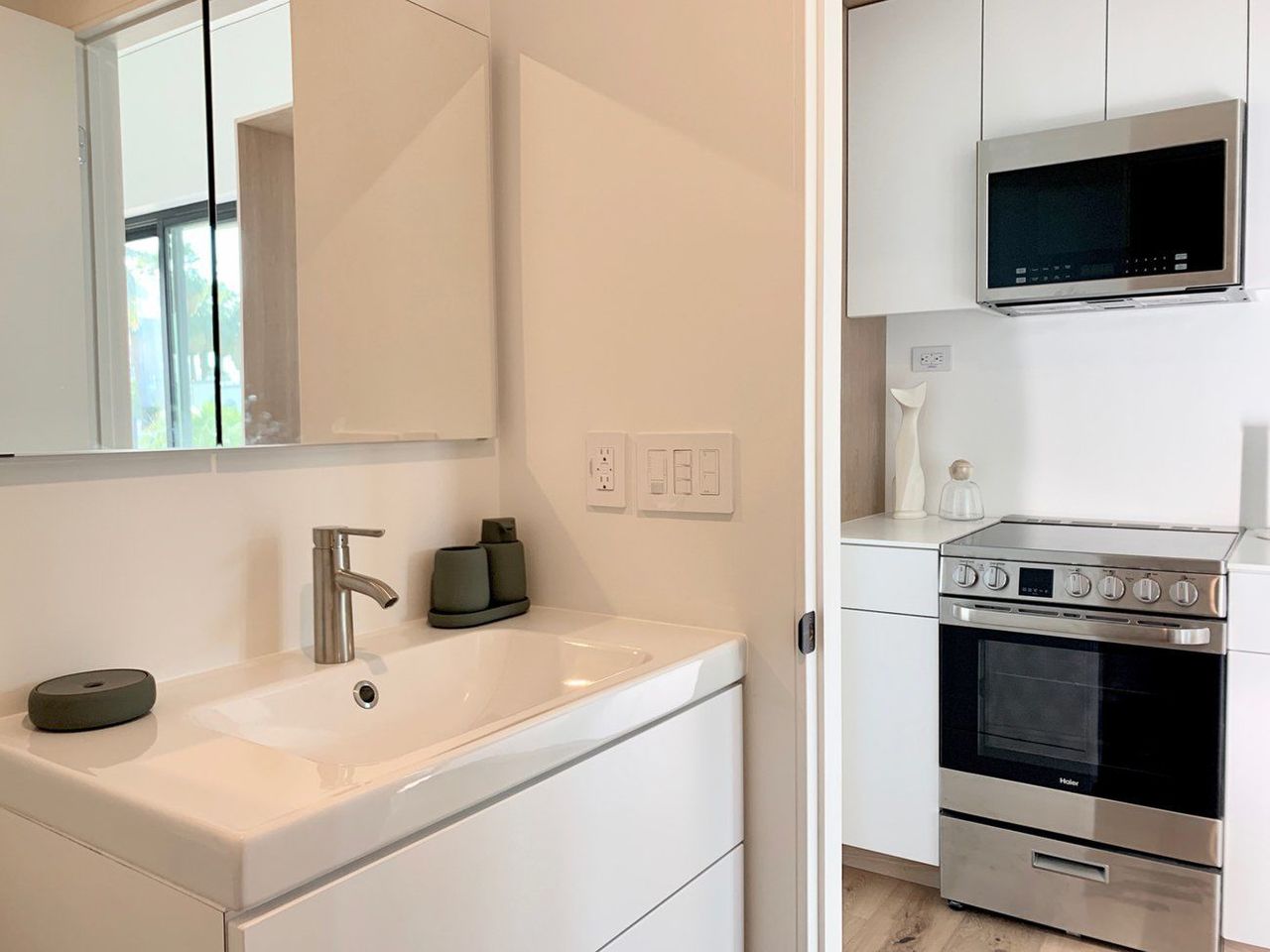 The bathroom is adjacent to the kitchen in the one-bedroom, one-bath configuration.

Plant Prefab has set a goal of going net carbon neutral by 2028. They've already designed and built more than a few LEED Platinum and LEED Gold certified homes, and their entire construction process keeps sustainability at top of mind.

Currently, Glenn sees shipping costs as Plant's only limitation for making larger waves beyond the Southern California desert. Soon, Plant will have factories in more regions of the U.S., making turnkey smart homes more accessible-and affordable-for the masses.