The Britely, a fabulous, feather-filled utopia in the City of Angels, is a feast for the senses. Designed by Martin Brudnizki, the esteemed Swedish architect behind the elegant candy-filled interiors of Annabel's in Mayfair. He has spread his candy-cotton-colored wand across the Atlantic to create a fantastical tribute to the sparkling streets of West Hollywood.

The painfully stylish haven is excessively drenched in art-deco glamor, from its rooftop pool down to its statement mirrored bar, and we're taking notes on how to mirror this look in our own home decor.

There is also a gym, spa, and music venue, which we can only expect will welcome the most stylish names in show business once the pandemic allows. There is also a private screening room because this is Hollywood, after all.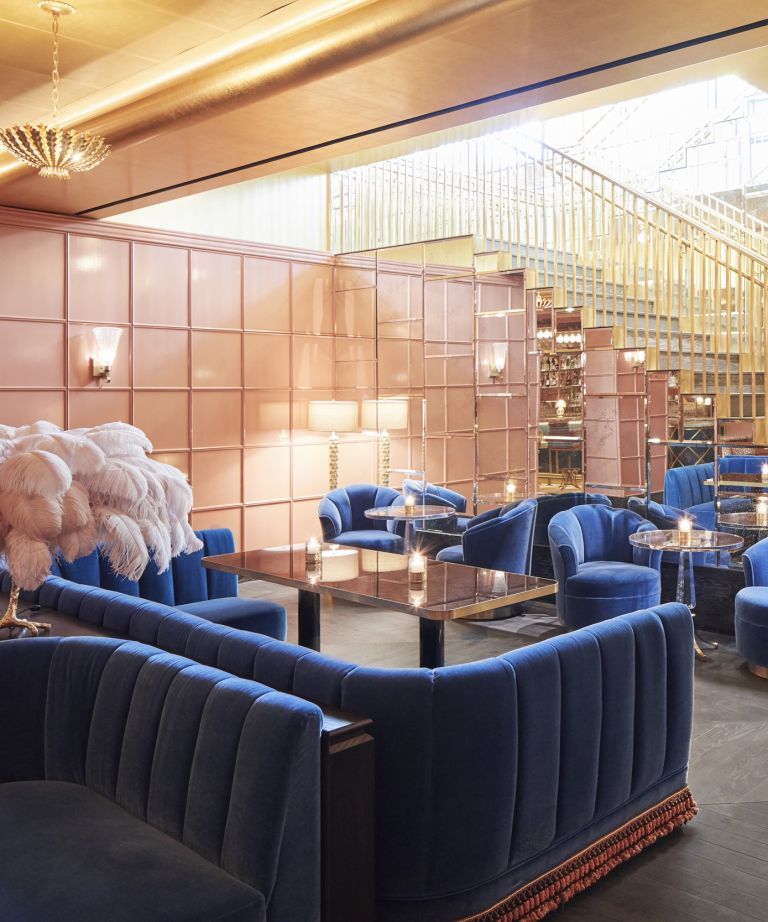 Plus, in a further tribute to nostalgia, The Britely has a bowling alley, where members can practice their skills, between a day basking in the sun and a night on the glittering dance floor.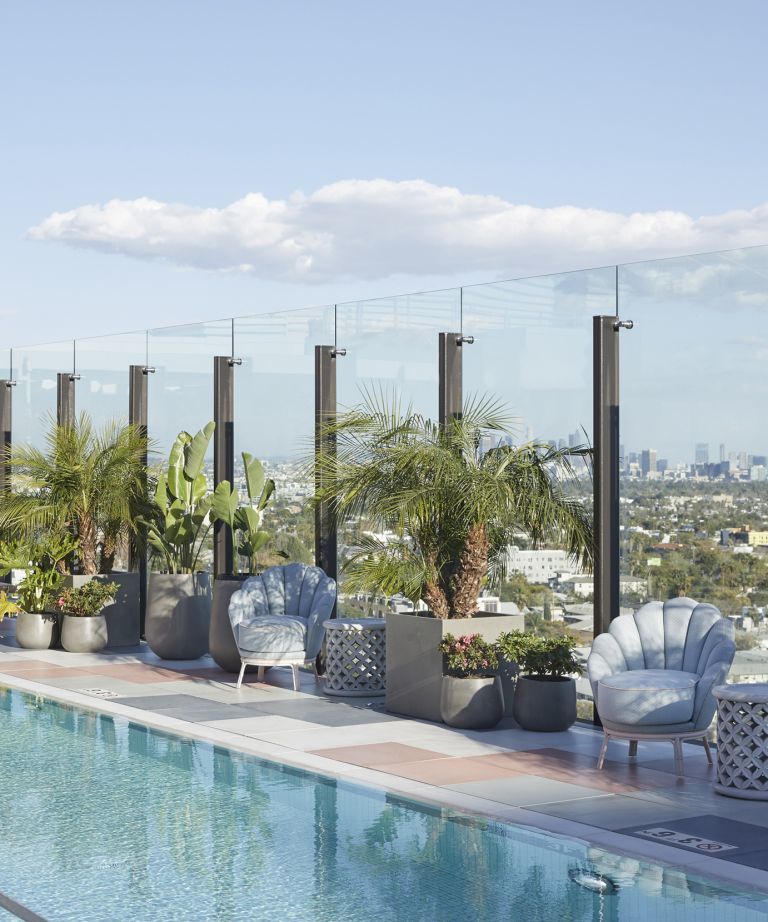 After raising a cosmopolitan above the most fashionable neighborhood on the West Coast, members can bathe in the culinary delights of Michelin-star chef Wolfgang Puck, who was lured back to the Sunset Strip by this 1930's inspired kingdom. Wolfgang's creations include a combination of Japanese plates alongside Californian cuisines and fashionable French dishes, whose allure mirrors the entirety of this mystical club.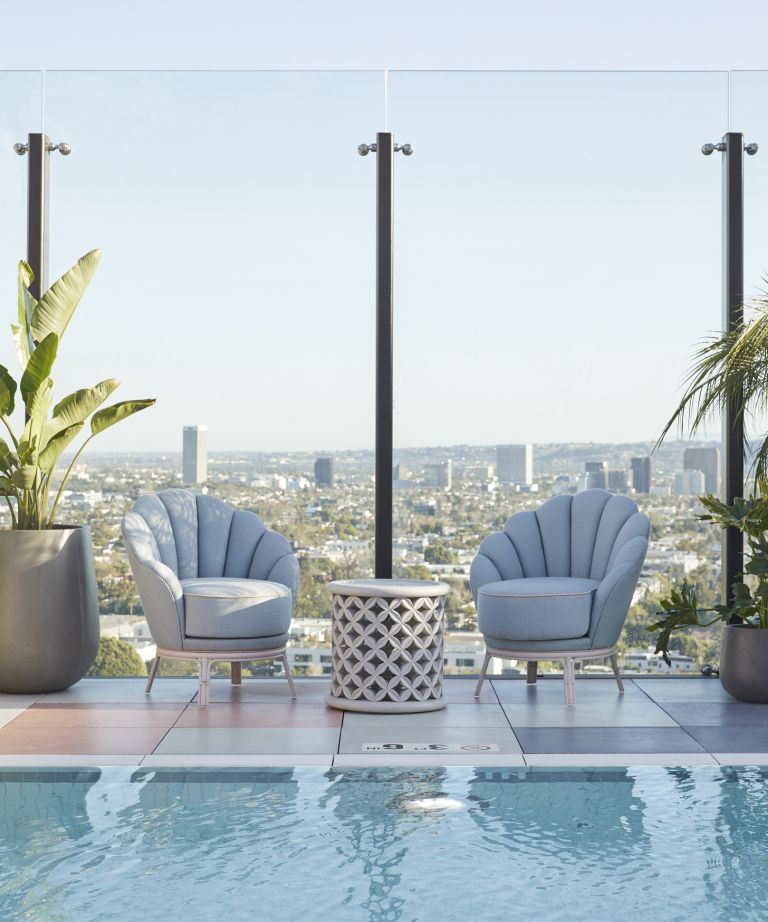 In his discussion of the design inspiration behind The Britely, Martin Brudnizki shared how he drew from the 'golden age' 'through an opulent color palette, dazzling gold ceiling, and a playful statement art collection.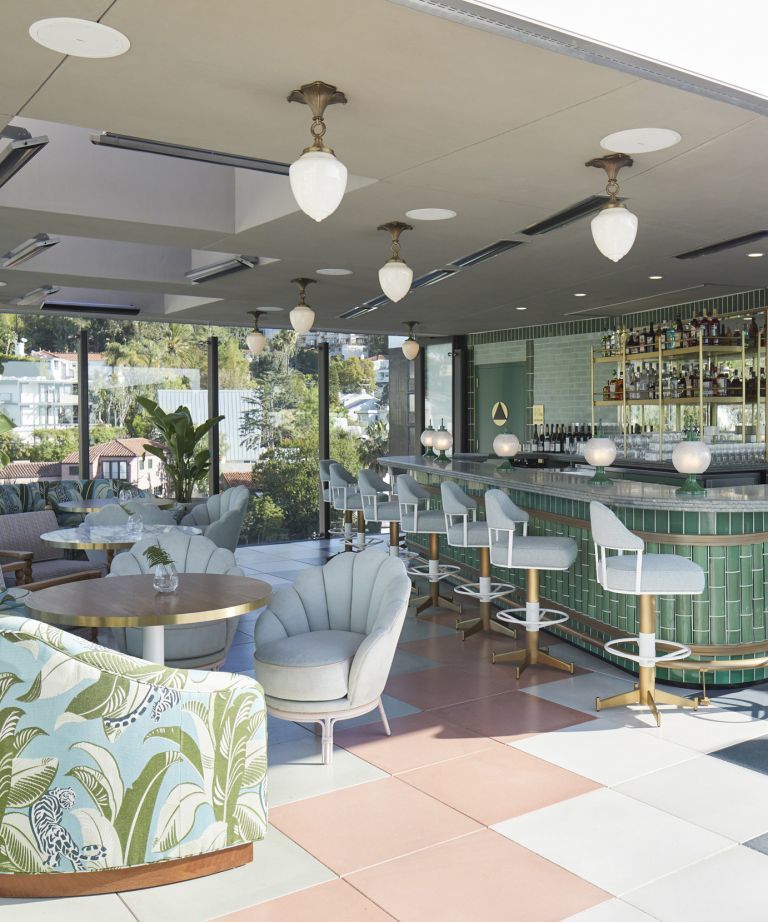 Martin continues: 'The jewel-like colors, additional brass detailing, and lacquered finishes feel quite art deco, and they glow when lit with low-level lighting. The result is a place that feels sensual, tactile, and seductive, just like the feeling one gets when sinking into an old cinema chair and kicking back to watch a classic picture.'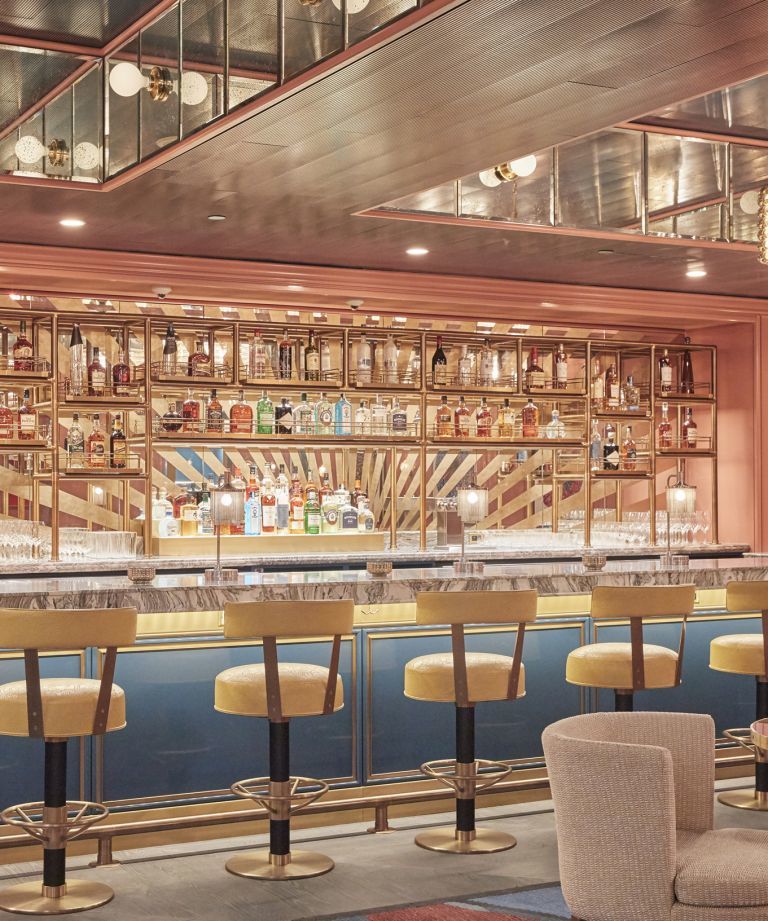 'Elements such as the dramatic dark timber flooring are counterbalanced by animal print upholstery and quirky lights that use ostrich feathers as the shade. These light-hearted touches lend a sense of whimsy to the scheme and also enhance the relaxed ambiance of the club,' the designer adds.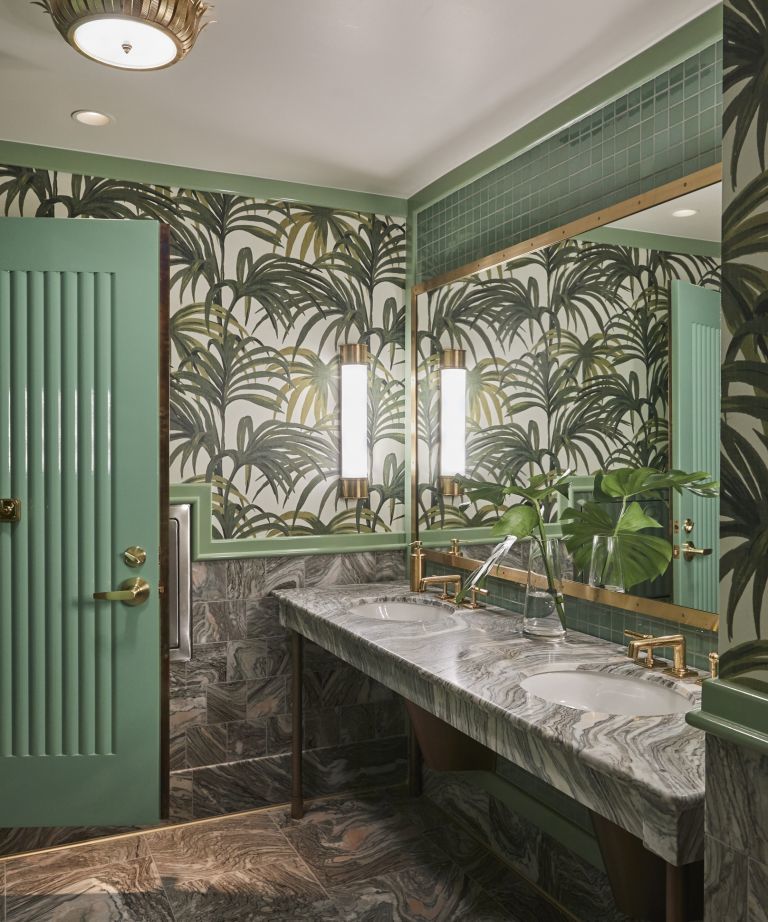 The Britely's timeless elegance is simply the setting of dreams, but, then, what else could we expect from a property on Sunset Boulevard?