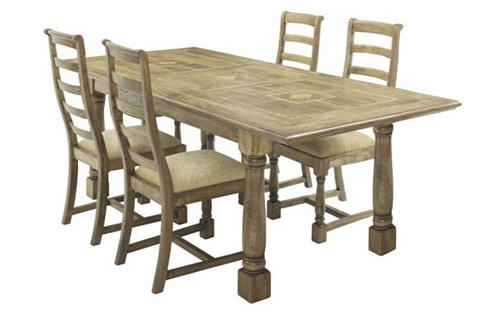 More Details

Solid fruit-wood with stone inlay
Lacquered finish
Centre leaf stores within table
Seats up to 8
Chair seats upholstered in gold fabric
* Carvers optional extras
The Panama dining range is available to order both online and in store. The dining chairs are upholstered in a choice of 3 fabrics.
For easy access the table is delivered in sections, and is assembled on delivery.
When using the surface for serving food and drinks, it is best to use protective mats and coasters.
The beauty of timber and stone is they are natural materials. Items will have variations in colour and grain giving each piece its character and uniqueness.
Where possible we will arrange for the large items from this range to be delivered directly to you via our supplier's Premier Direct Home Delivery Service.