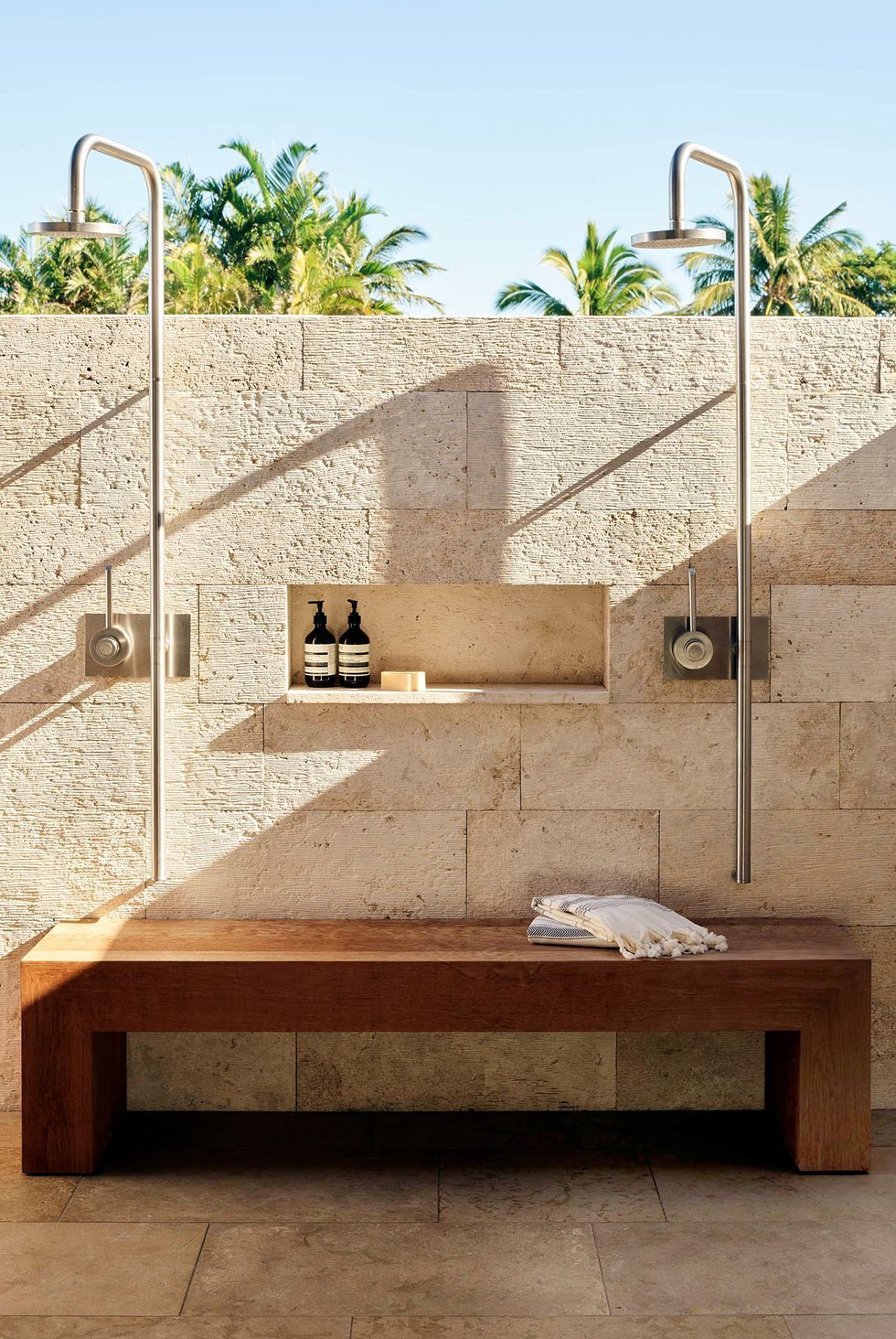 Double It Up

Two showerheads are better than one, especially when the backdrop in question is a romantic Hawaiian escape like this one designed by Nicole Hollis Studio. Though minimalist and laidback, the slight tilt of the showerheads adds a unique cool-kid factor.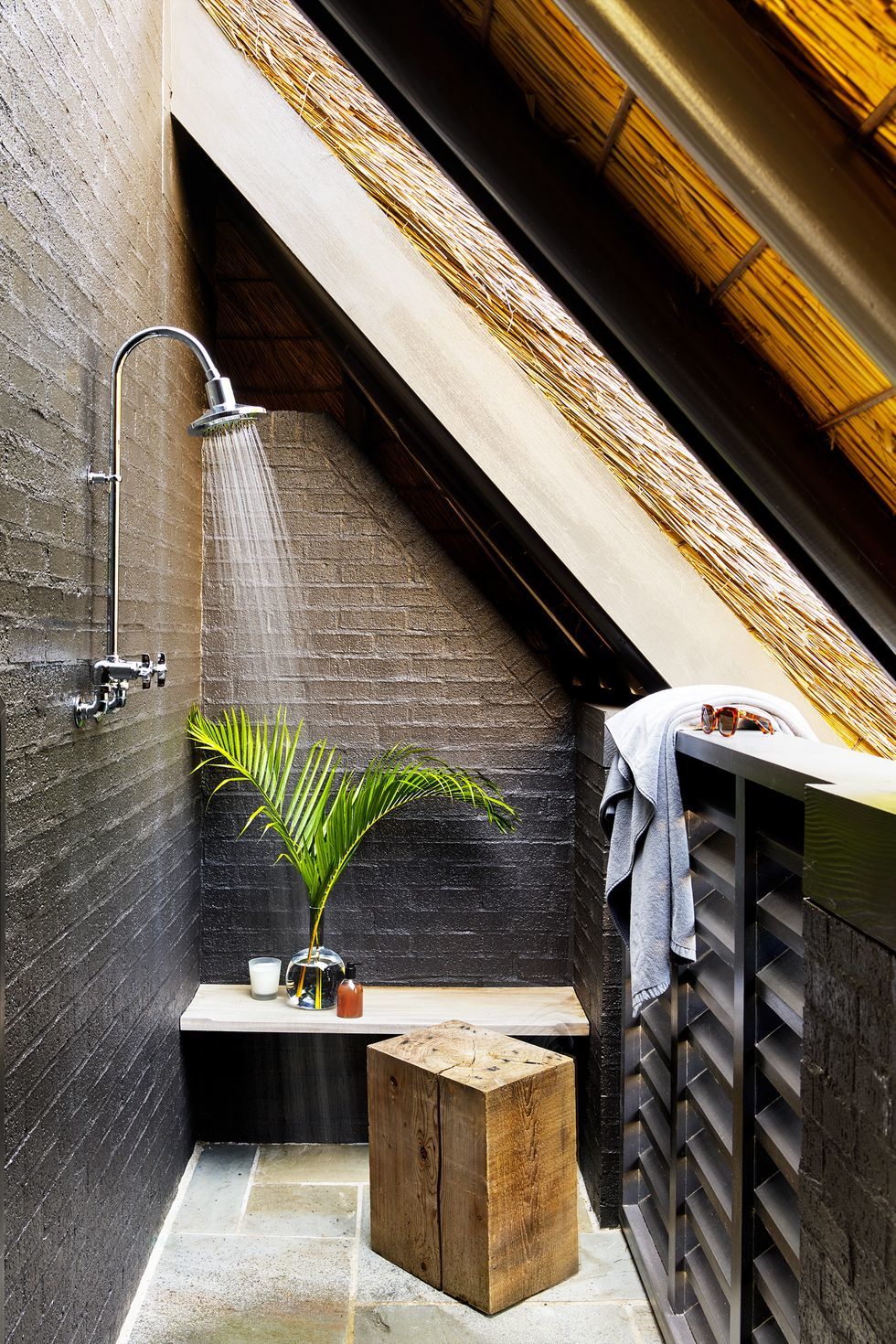 Keep It Cool

Architect Ruard Veltman built a semi-outdoor shower in a North Carolina pool house with slatted walls to promote good airflow. The thatched roof helps regulate heat year-round.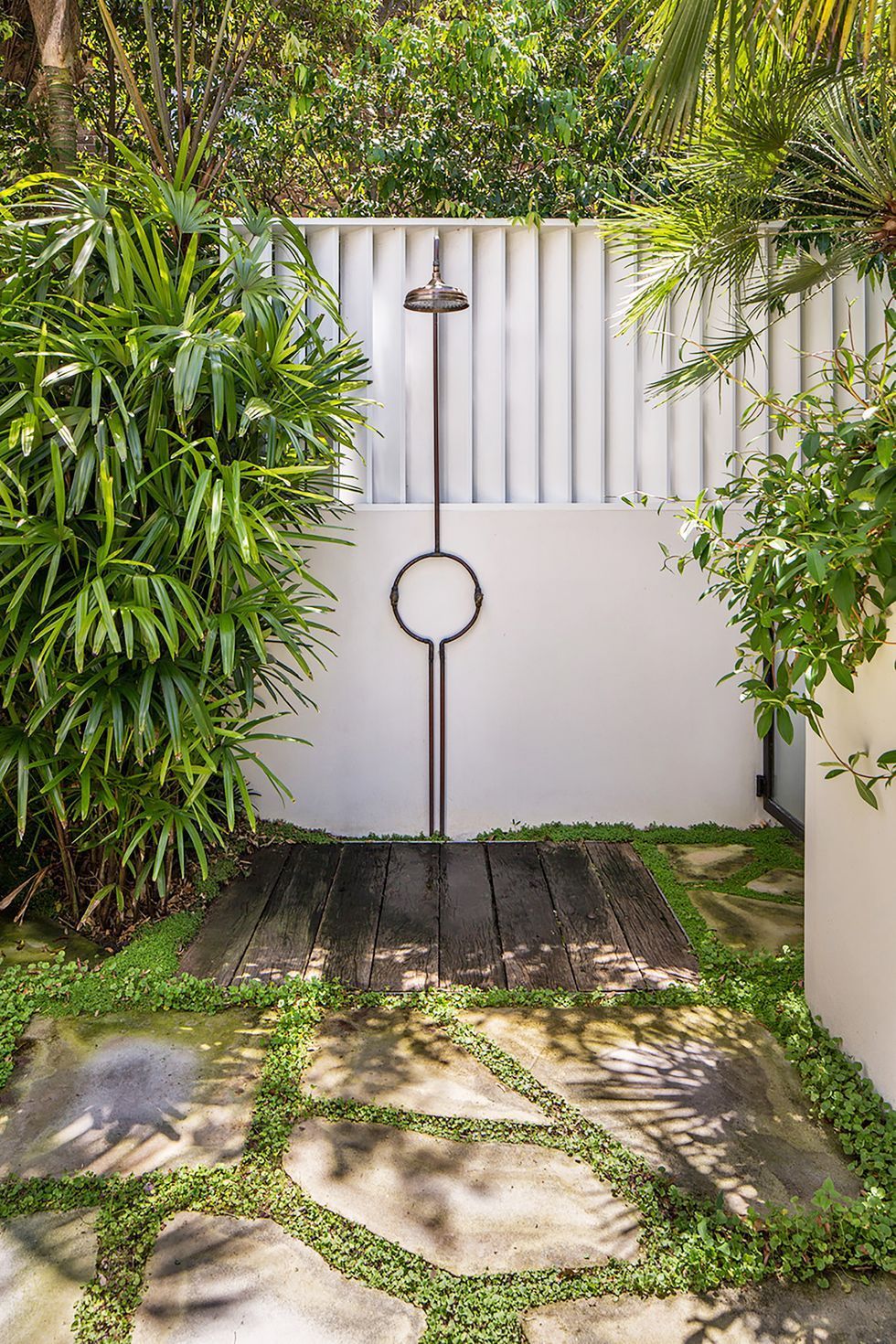 Think About How You'll Use It

This rustic outdoor shower designed by Akin Atelier proves that it doesn't take much to create a beautiful scene. If you only plan to rinse off post-hike or swim, keep things super simple with a slatted floor for easy drainage and a no-fuss showerhead.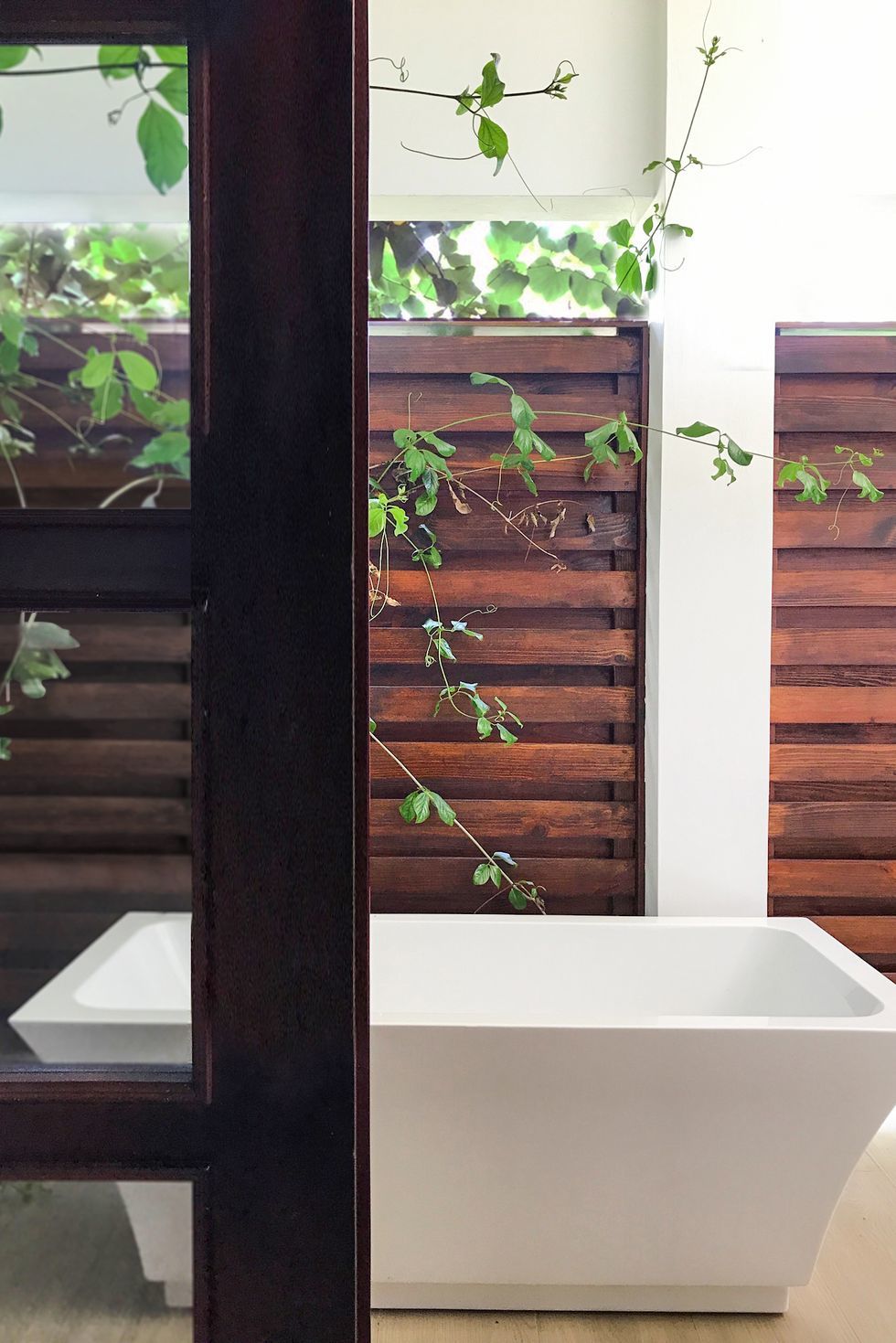 Step It Up With a Tub

If you thought outdoor showers were dreamy, you'll love the idea of an outdoor bathtub even more. At this island oasis by Ishka Designs, wood wall enclosures create privacy while still allowing occupants to enjoy the breeze.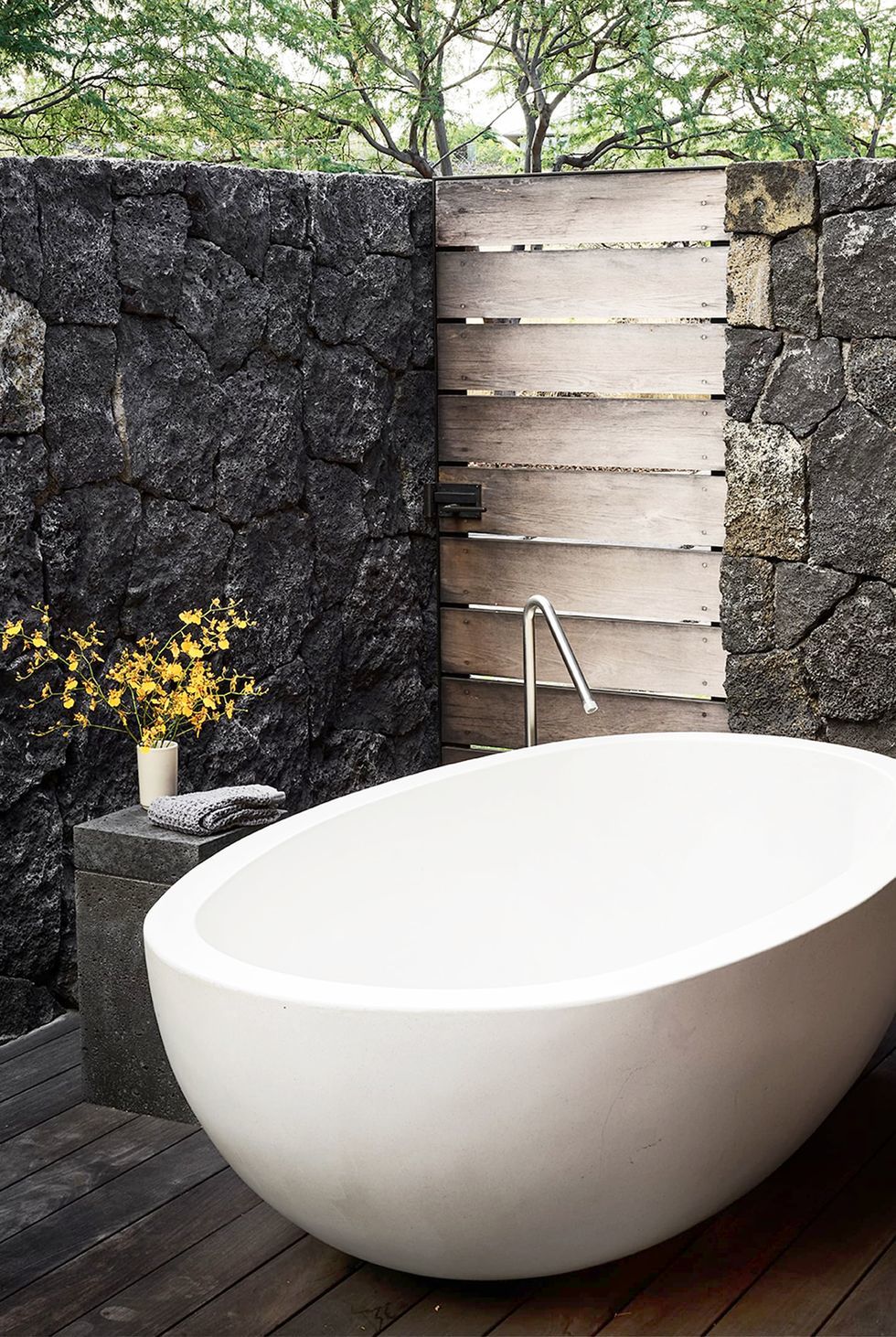 Try a Moodier Tub Display

Take your design cues from your surroundings, as Nicole Hollis did with this ultra luxurious tub arrangement. Here, the clean lines of a crisp white tub play off organic textures and moody hues.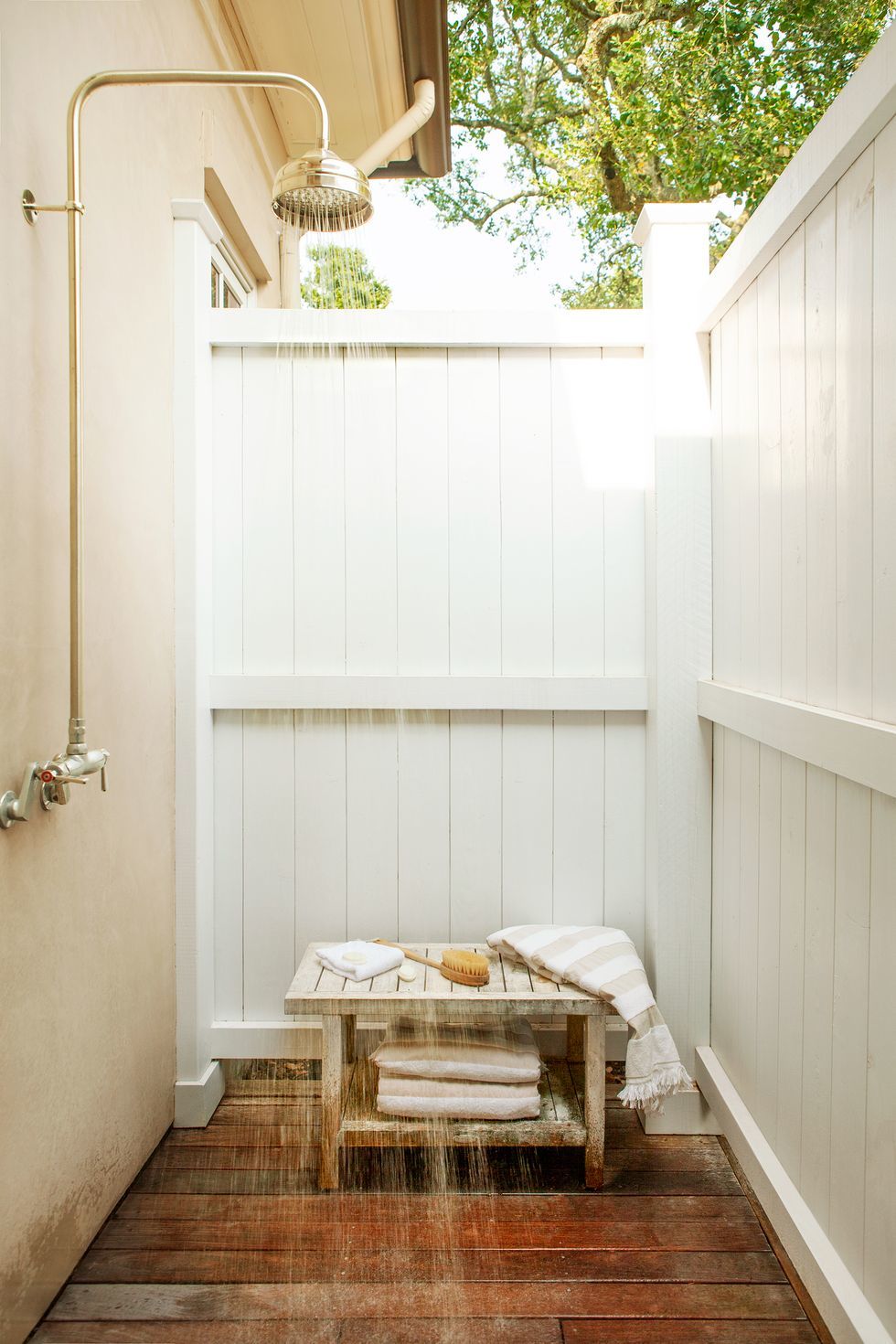 Rethink the Indoor Shower

Interior designer Palmer Weiss had an outdoor shower installed in her Sonoma, California, home, and her family uses it year-round. "We don't even have an indoor shower in our main bath," she admits, "and in four years, I've never regretted that decision."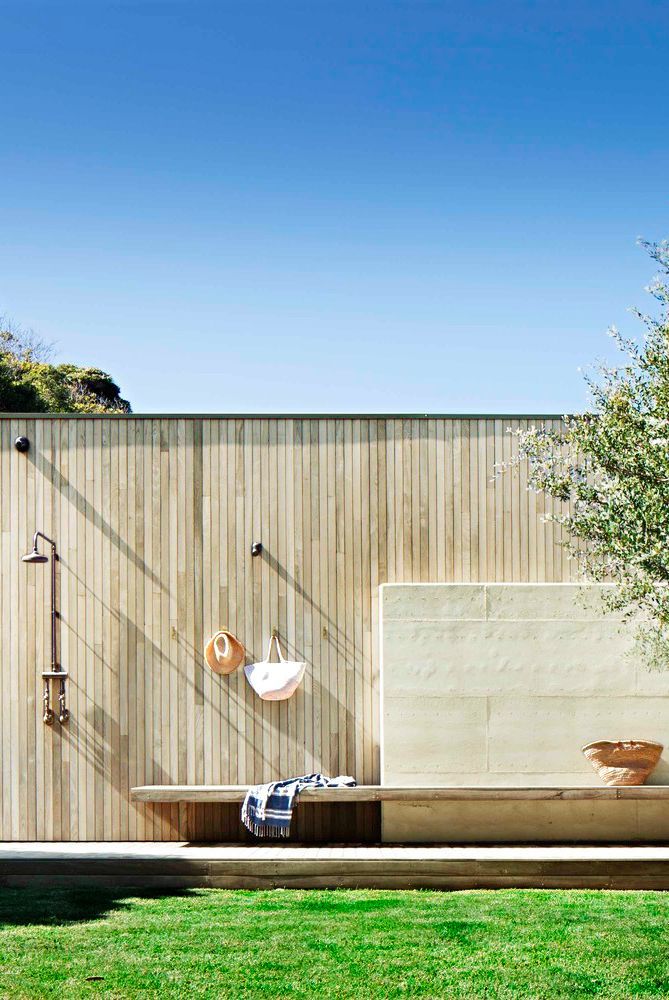 Approach It Like a Mudroom

Keep things tidy-and plumbing simpler-with an outdoor shower fixed to the exterior of your pool house. Robson Rak optimized this outdoor space with a built-in bench and hooks for towels, hats, and beach bags, and it fits right in with the modern beach house aesthetic of the home. Think of it as a cross between a mudroom and a bathroom.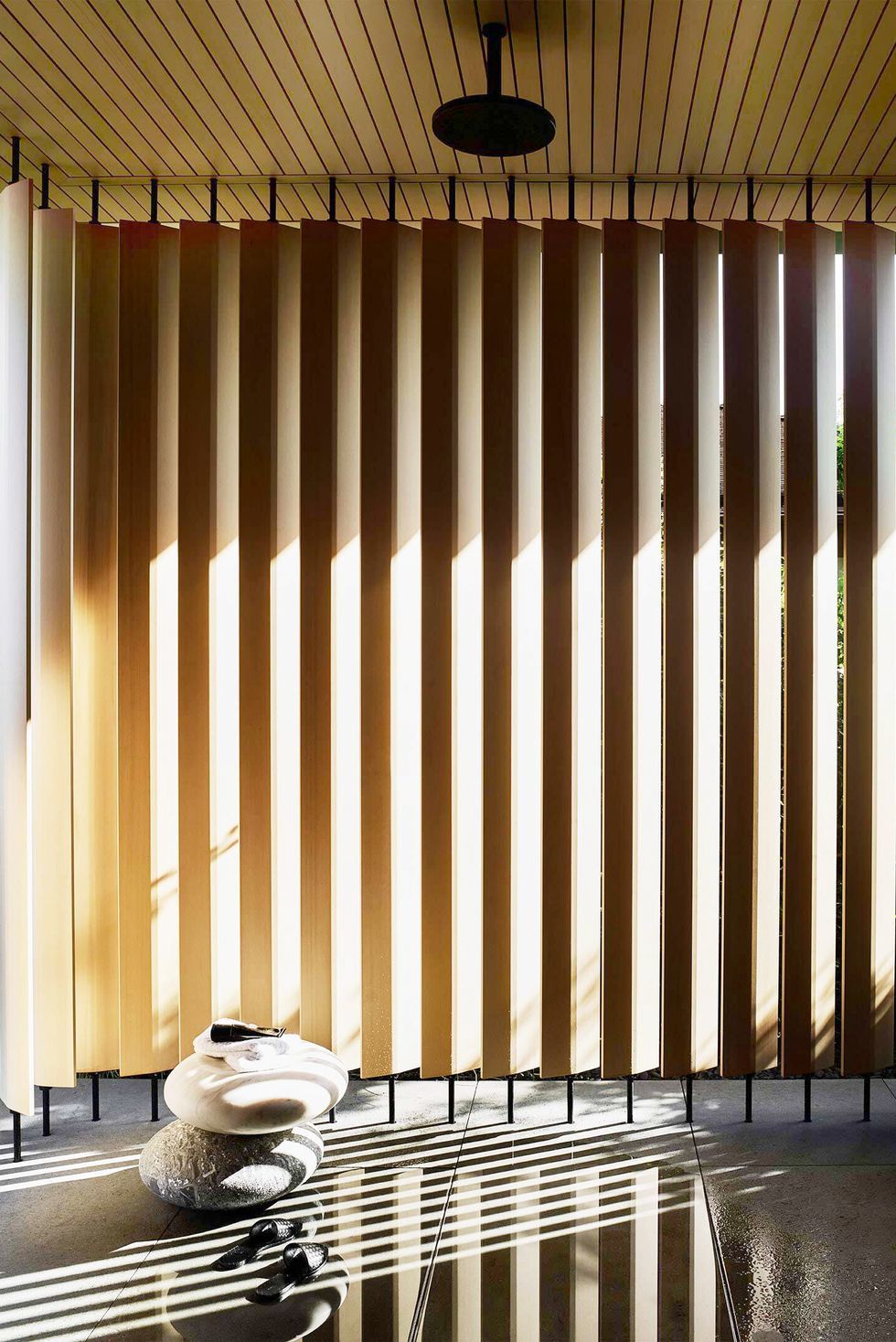 Opt for a Waterfall Showerhead

For a modern enclosure that feels sleek and sexy, try slatted wood screens or reed walls, as exemplified by this zen outdoor shower designed by Nicole Hollis Studio. The dappled light is dreamy at every time of day.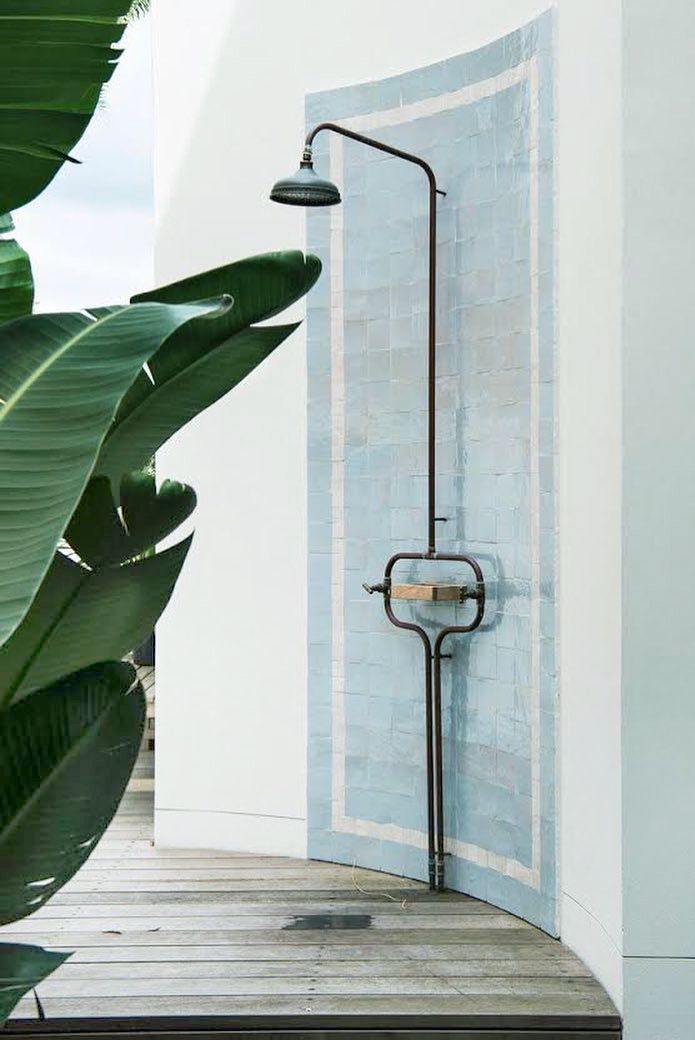 Use Fun Tiles

Briony Fitzgerald stuck to the outdoor shower formula with a rustic showerhead and classic wood slat decking for easy drainage, but a backsplash of blue and white zellige tiles makes a seriously chic design statement. The surrounding banana leaf foliage completes the Insta-worthy snapshot.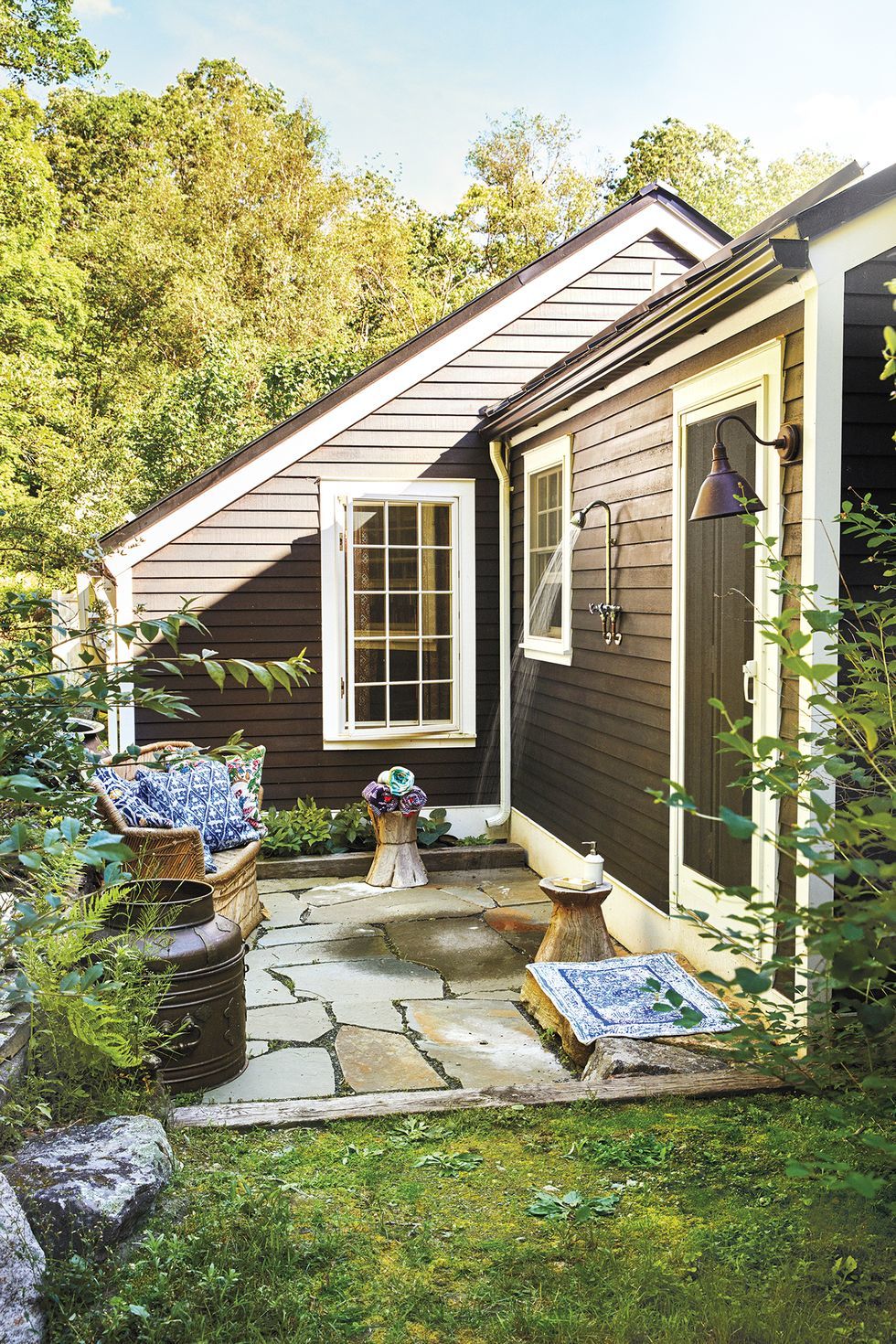 Set the Scene

When textile designer John Robshaw revamped a ramshackle barn into the ultimate summer hangout, there wasn't enough room to build a full shower indoors. So he installed a showerhead in a private area outside, then added storybook stone floors, a rattan settee complete with his signature patterned throw pillows, and plenty of cozy towels for a homey feel.