Move over, outdoor dining – this year, it's all about outdoor sleeping. It is no wonder we are seeing outdoor day beds in so many garden furniture collections this season.

With the rise of the outdoor room as the new standard in modern garden ideas, the aim is increasingly to make the garden space where we want to spend many hours – not just the occasional al fresco dinner. Outdoor day beds automatically elevate the comfort level of a garden.

We've round up some top tips from outdoor furniture experts to help you make the most of this furniture trend, whatever the size of your garden.


1. Choose a slimline design for urban gardens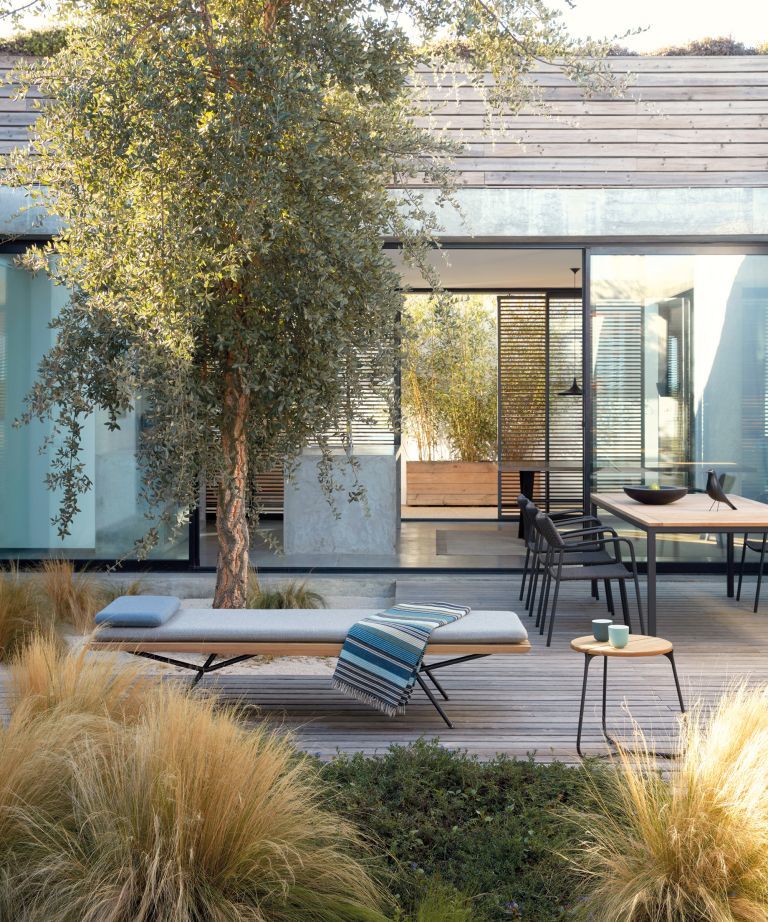 Most gardens will have to incorporate the daybed into an existing garden design scheme, and smaller spaces may struggle with an overly bulky design. Canopies are a big no-no in small urban gardens – instead , choose a flat, slimline design like the iconic San daybed by Manutti.

In a small garden space is always at a premium, so a slim design like this will work well as it can double up as a garden bench for your next party in a pinch.


2. Space permitting, make the daybed the standout garden feature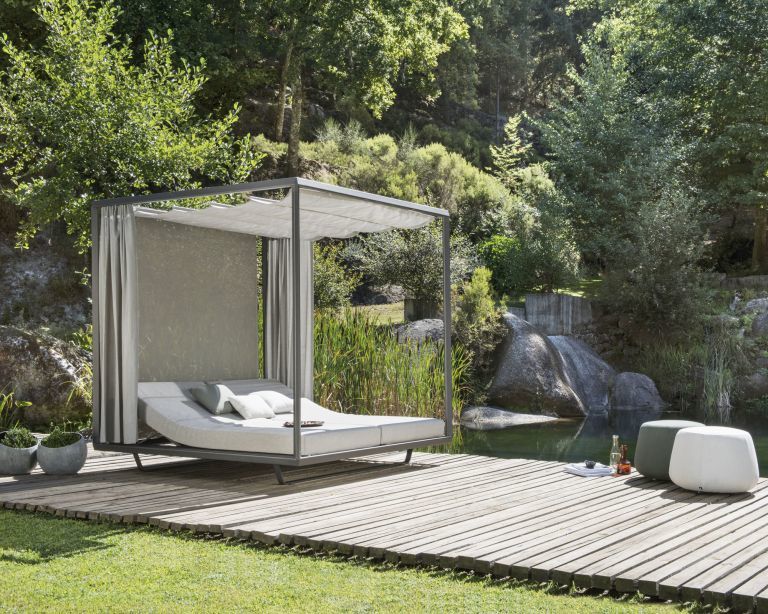 If, on the other hand, you are blessed with plenty of space, then a really luxurious daybed with a full canopy can easily become the statement feature of your garden. However, if you do go for the full drama of a canopied double daybed, you'll want to keep the rest of your outdoor furniture scheme pared back, or things will start to look a bit busy.


3. Maximize comfort levels with accessories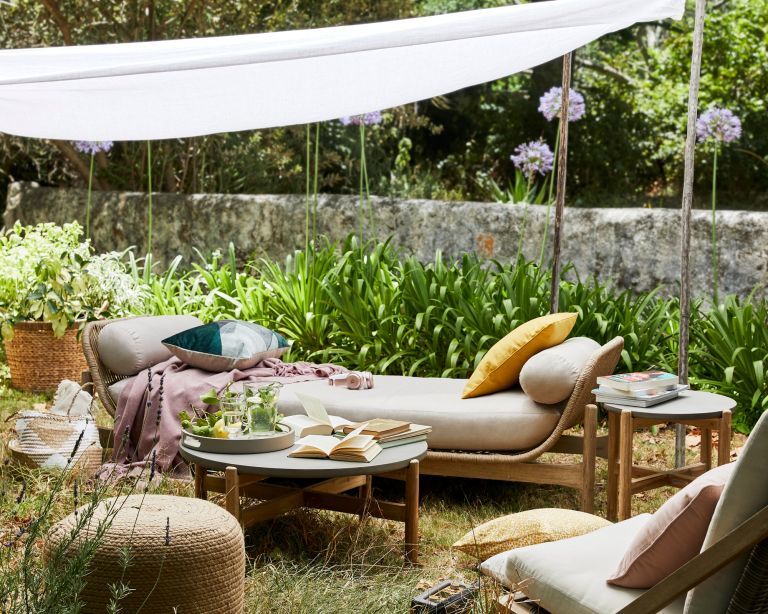 If you live somewhere with less-than-reliable summers, then you'll want to think of your daybed as more of a multifunctional piece that can be used in any weather and at any time of day. Of course, ensuring there's plenty of shade when it does get hot is a must.

Ian Ellis, Outdoor Living Buyer at John Lewis & Partners, advises to 'Position your day bed in a shady area of your garden for maximum comfort.' However, you may also choose to accessorize the area around the daybed to make it more appealing on cooler days and after dark.

'Surround your day bed with solar-powered lanterns that will create an inviting glow when the sun goes down and make sure you have a few throws to hand to wrap up warm.'