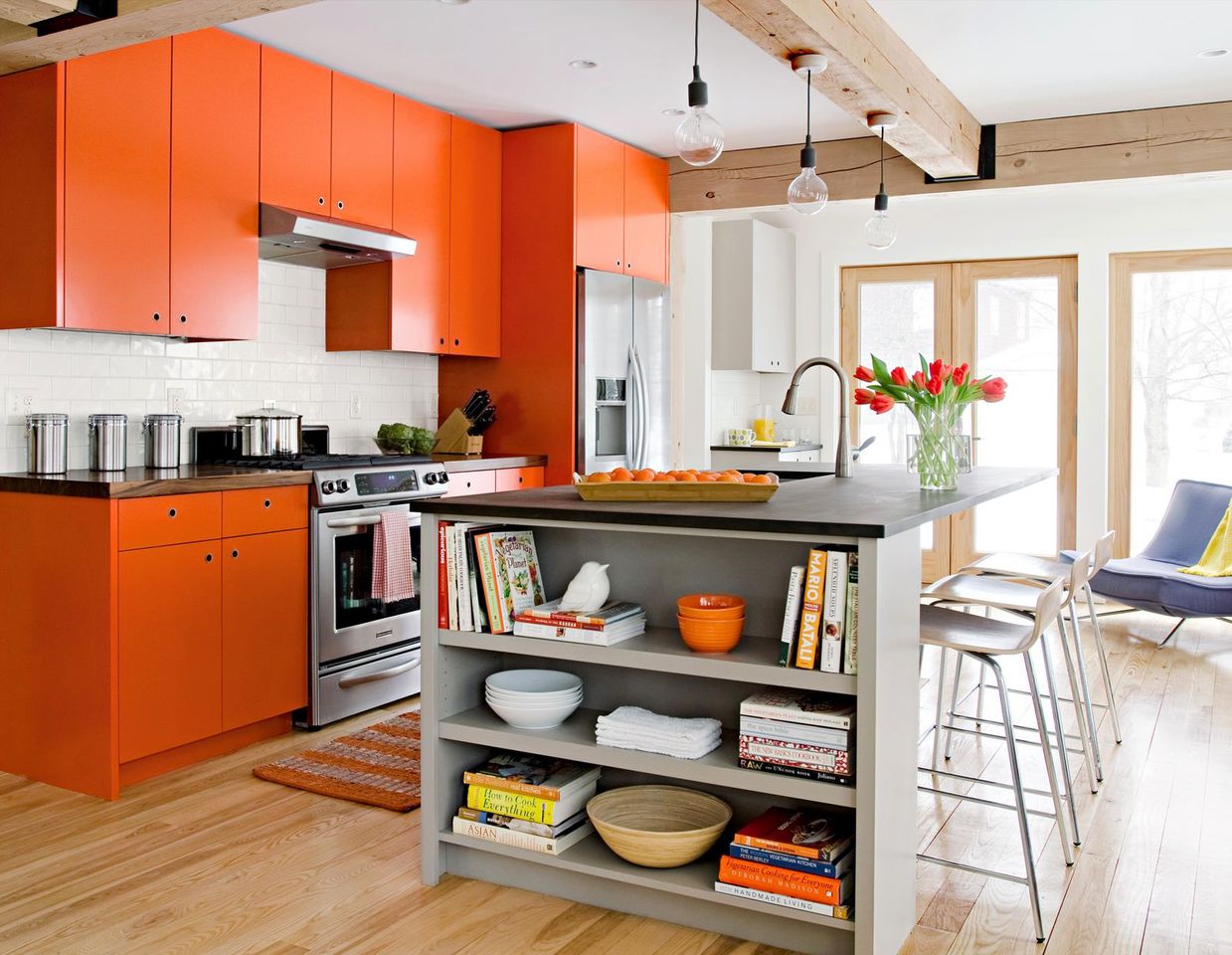 One-Wall Open Kitchen

A single wall of appliances and floor-to-ceiling cabinetry work well in open floor plan kitchens. Here, a long island houses additional storage and a sink, keeping the work triangle compact. Island seating allows friends and family to stay close without getting in the way. Without walls to separate the two spaces, natural light from the living area spills into the kitchen, making it feel even more open and light.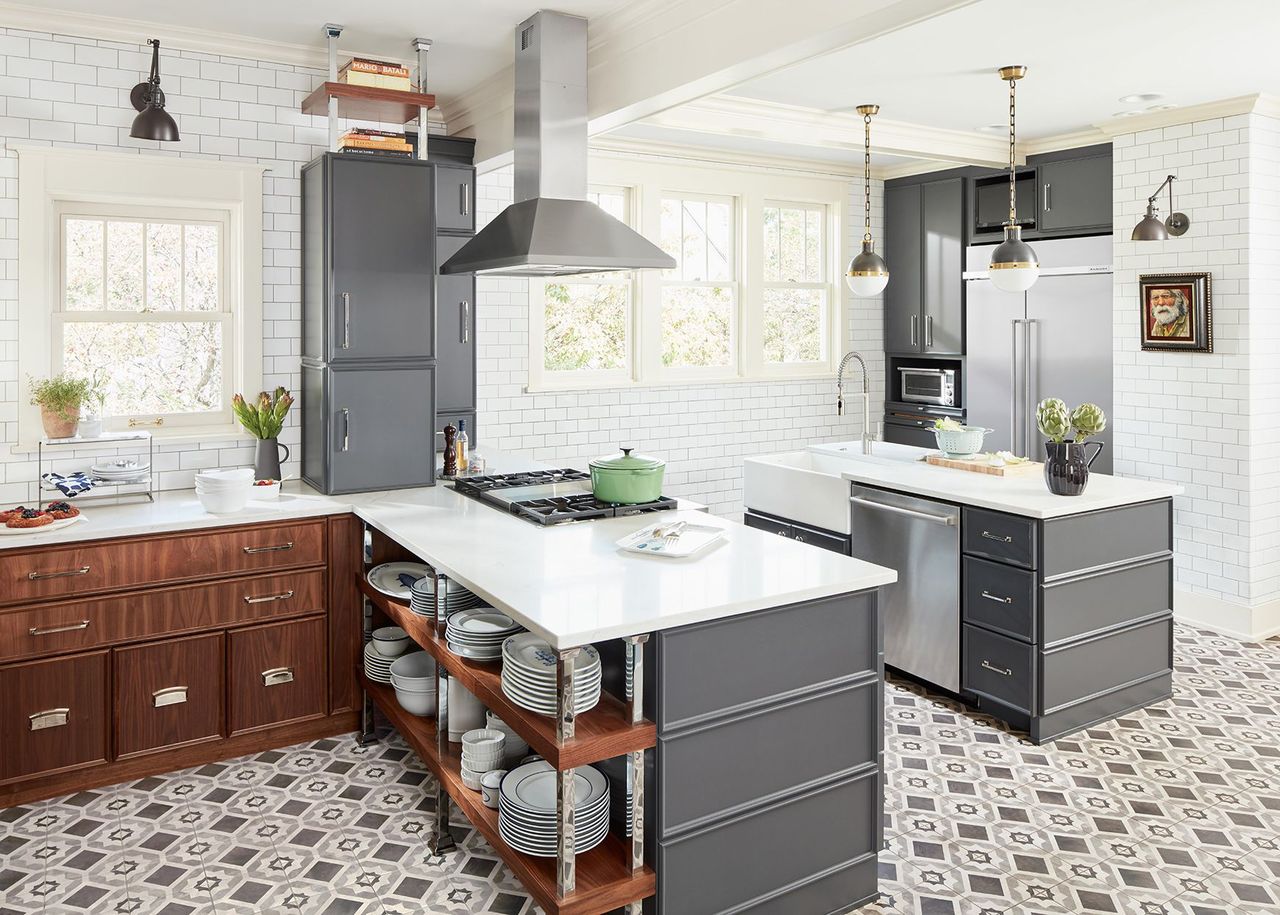 Large Open Kitchen Layout

This modern kitchen design features a spacious open layout designed specifically around the family's needs. Including both an island and a peninsula provides extra counter space and centralizes storage areas. Opposite the cooking zone, a cozy dining nook with a built-in banquette offers space for quick meals. Without upper cabinetry disrupting sightlines, the kitchen maintains a fresh, open feel.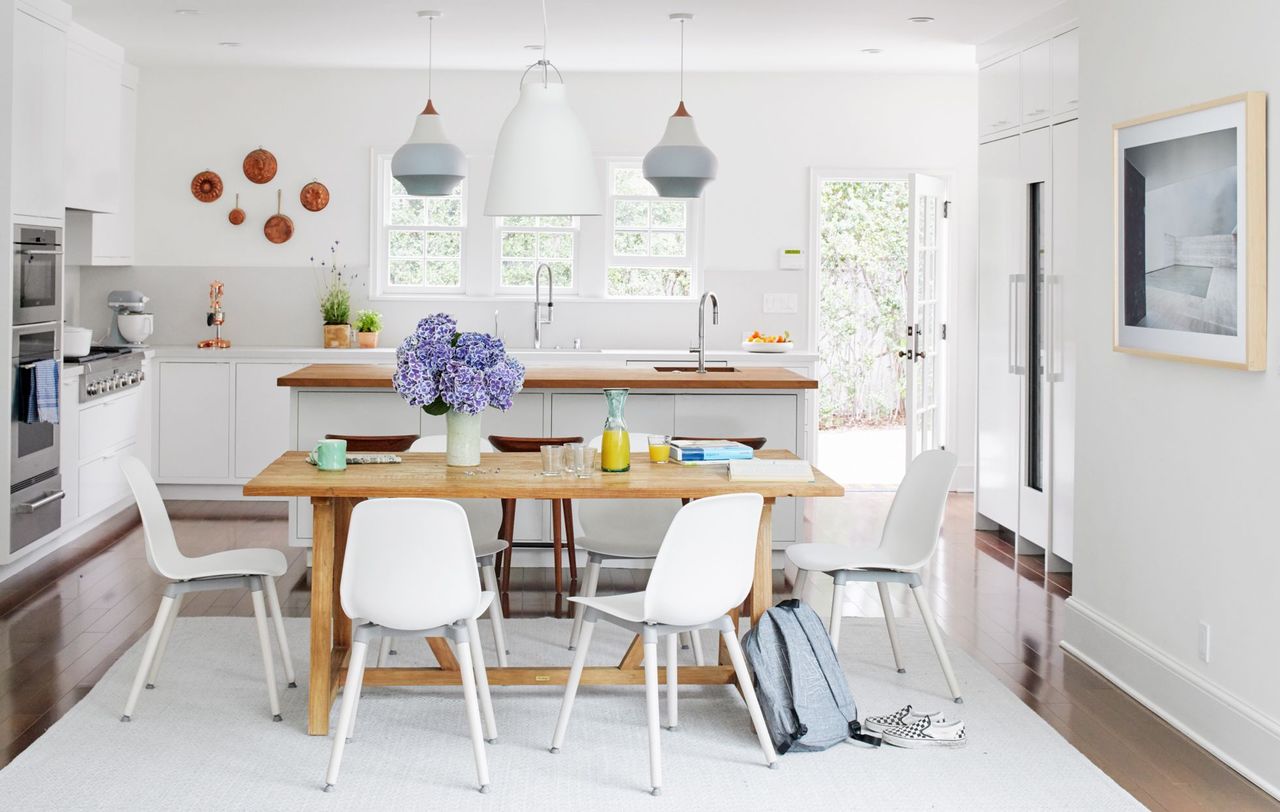 Seamless Open Kitchen Design

Repeat colors and materials to visually connect spaces in an open layout. In this open kitchen and dining area, large swaths of white create continuity and a clean look. The wood dining table also ties in with the butcher-block island countertop, but different styles of pendant lighting over the table and island help distinguish the spaces.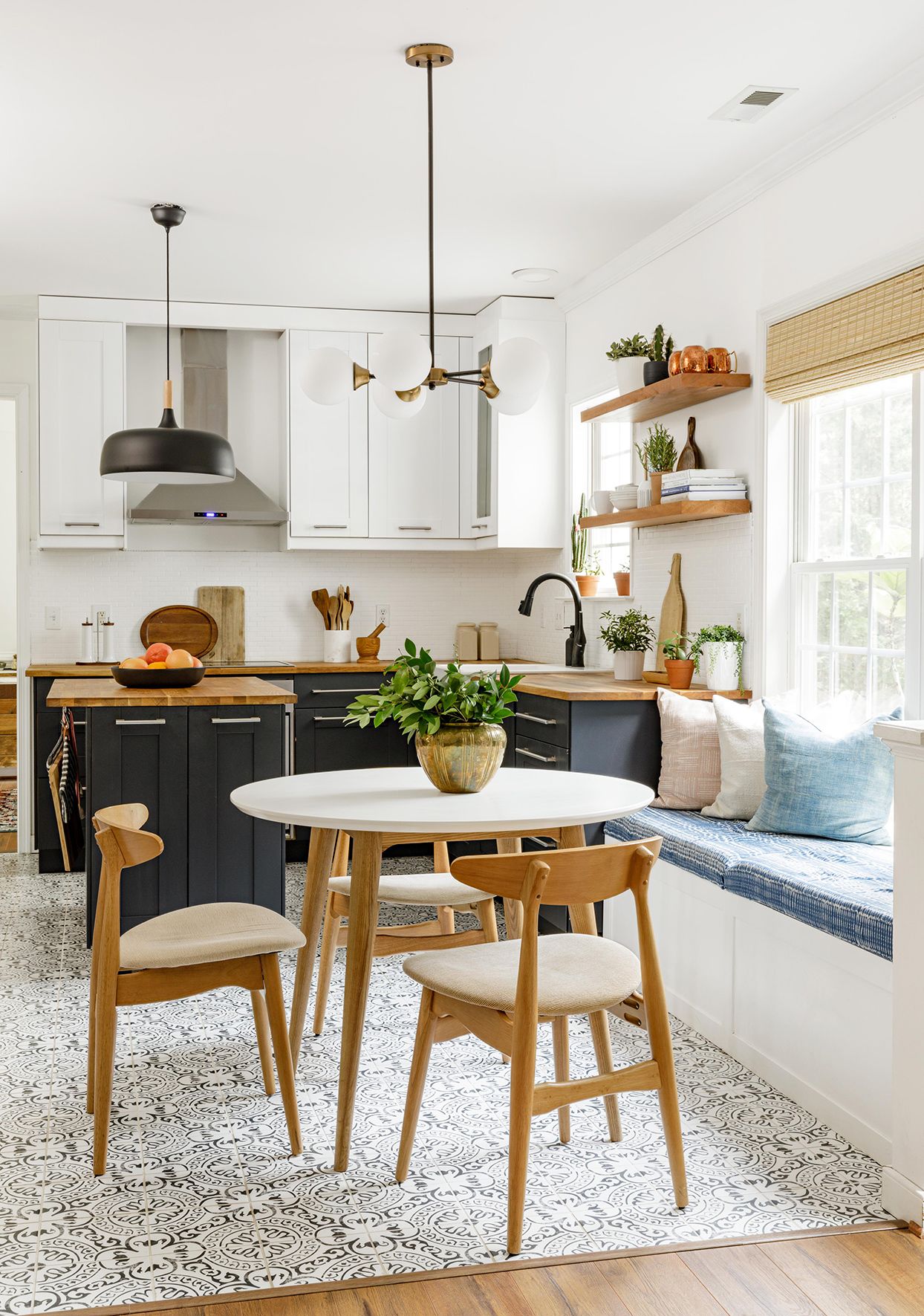 Open Kitchen and Dining Space

A connected kitchen and dining area makes for easy serving. In this open floor plan kitchen, the cooking zone flows easily into a dining nook with a built-in banquette and seating around a small table. For entertaining, the island can serve as a buffet for appetizers and multiple people can cozy up on the banquette.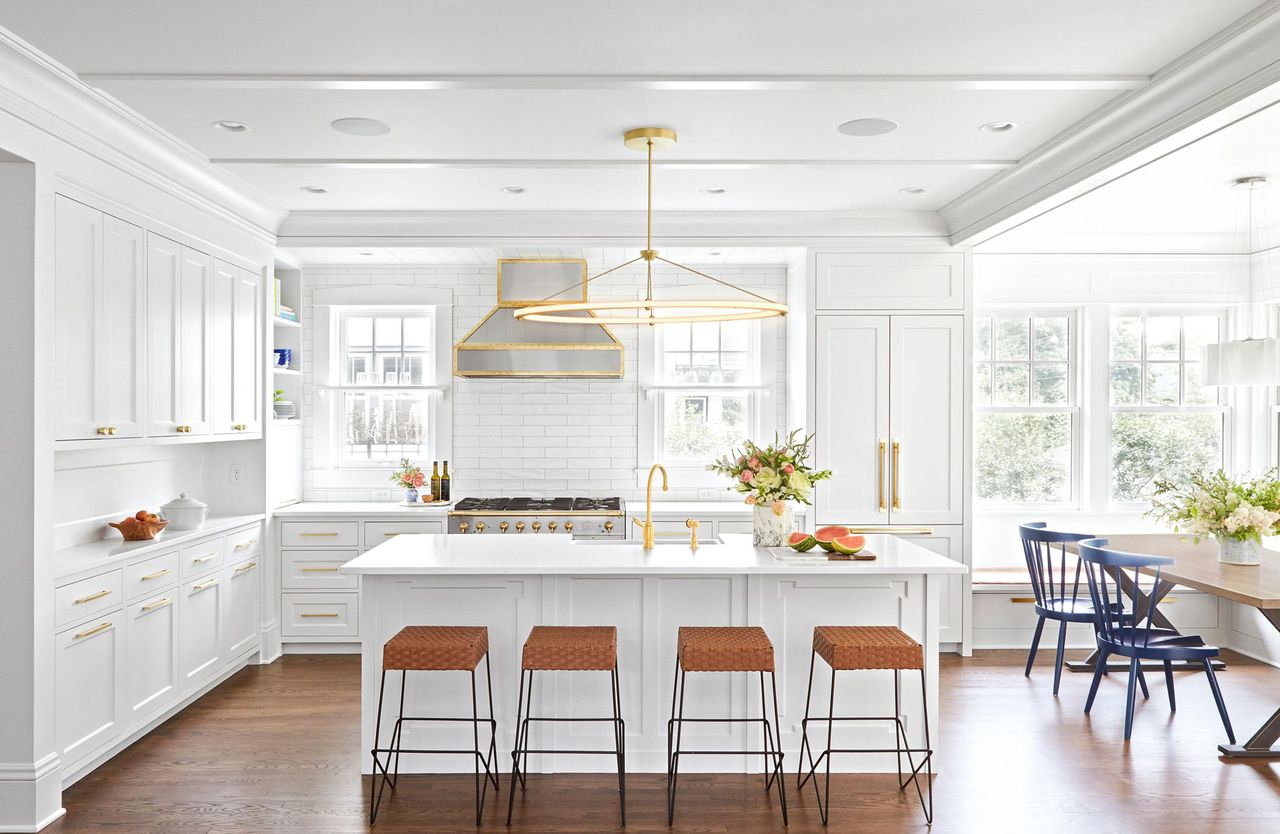 Modern Open Kitchen

Cabinetry extends nearly to the ceiling in this sleek, modern kitchen design. The extra storage gained from the tall cabinets and the central island allows for an open floor plan that flows naturally into the dining area. The open-concept kitchen works well for entertaining, as guests can easily gather around the island or the table without feeling as if they've left the kitchen.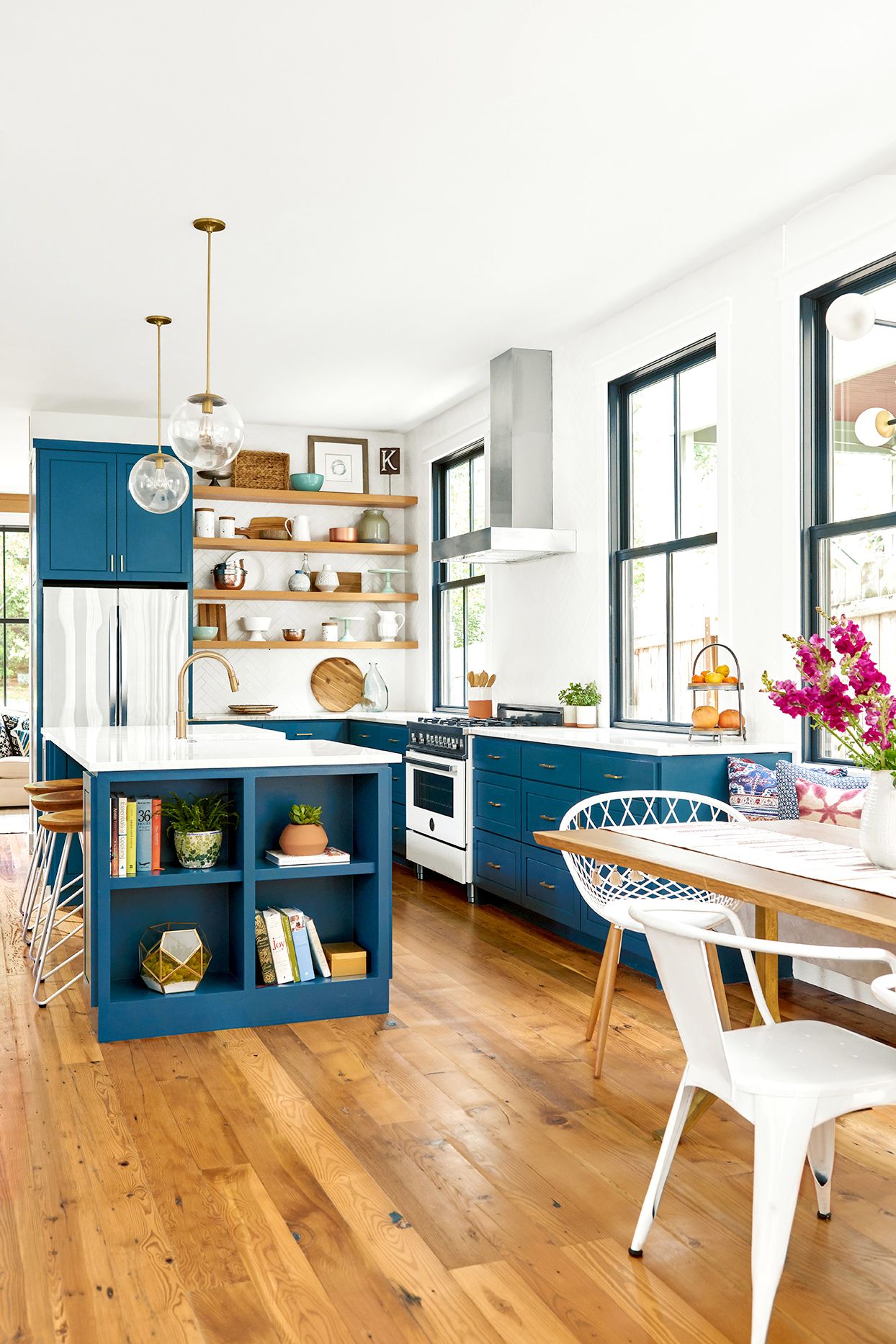 Open Kitchen Design Techniques

When kitchens are open to other areas of the house, it's important to integrate the styles so the rooms don't clash. This open kitchen features sleek seating, splashes of blue, and natural wood elements that flow from the cooking zone to the dining area. This design technique is often used in small kitchens to make the space look larger than it appears.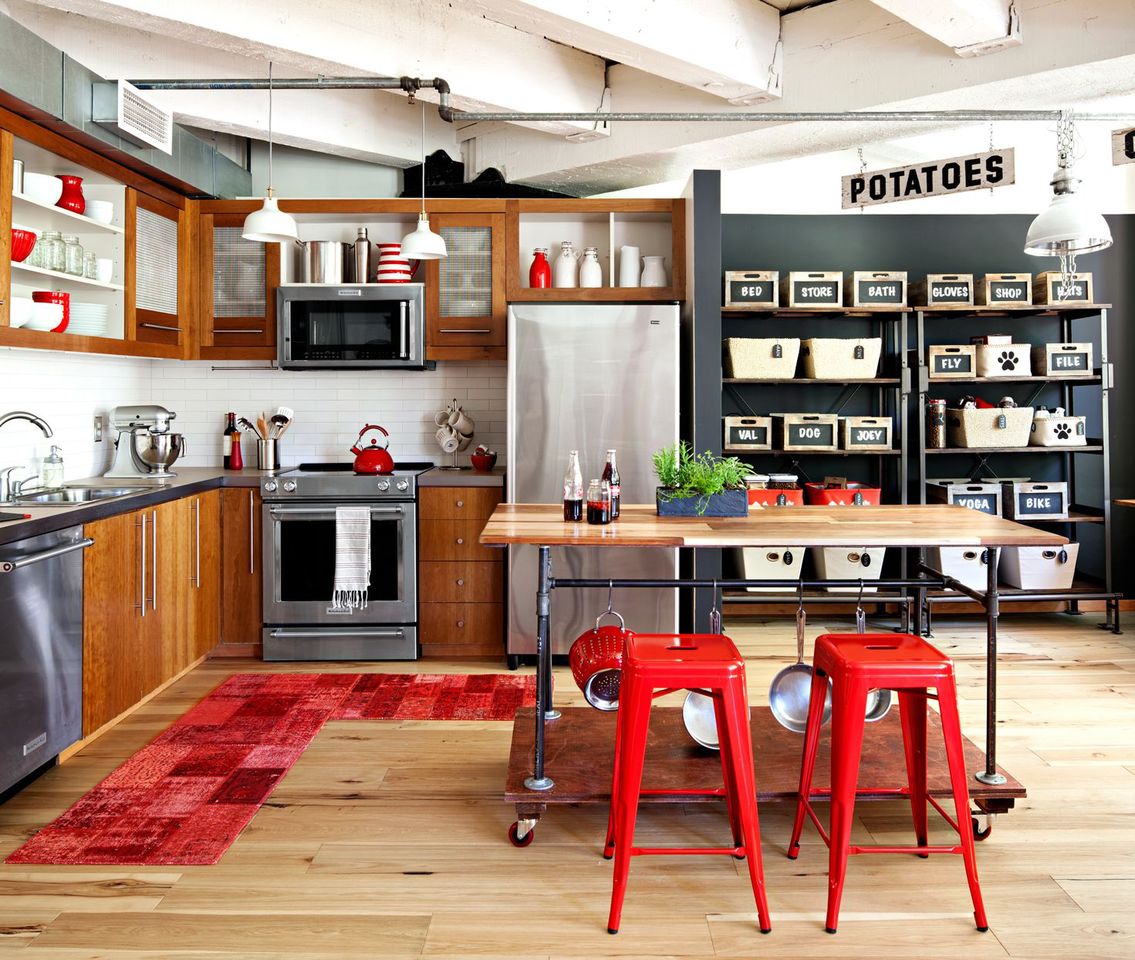 L-Shaped Open Kitchen

You don't need a long stretch of space for an open floor plan kitchen. This compact kitchen tucks into a corner and connects with a dining area and family room. Runners define the traffic flow around the L-shaped kitchen, and a mobile island helps further separate the space.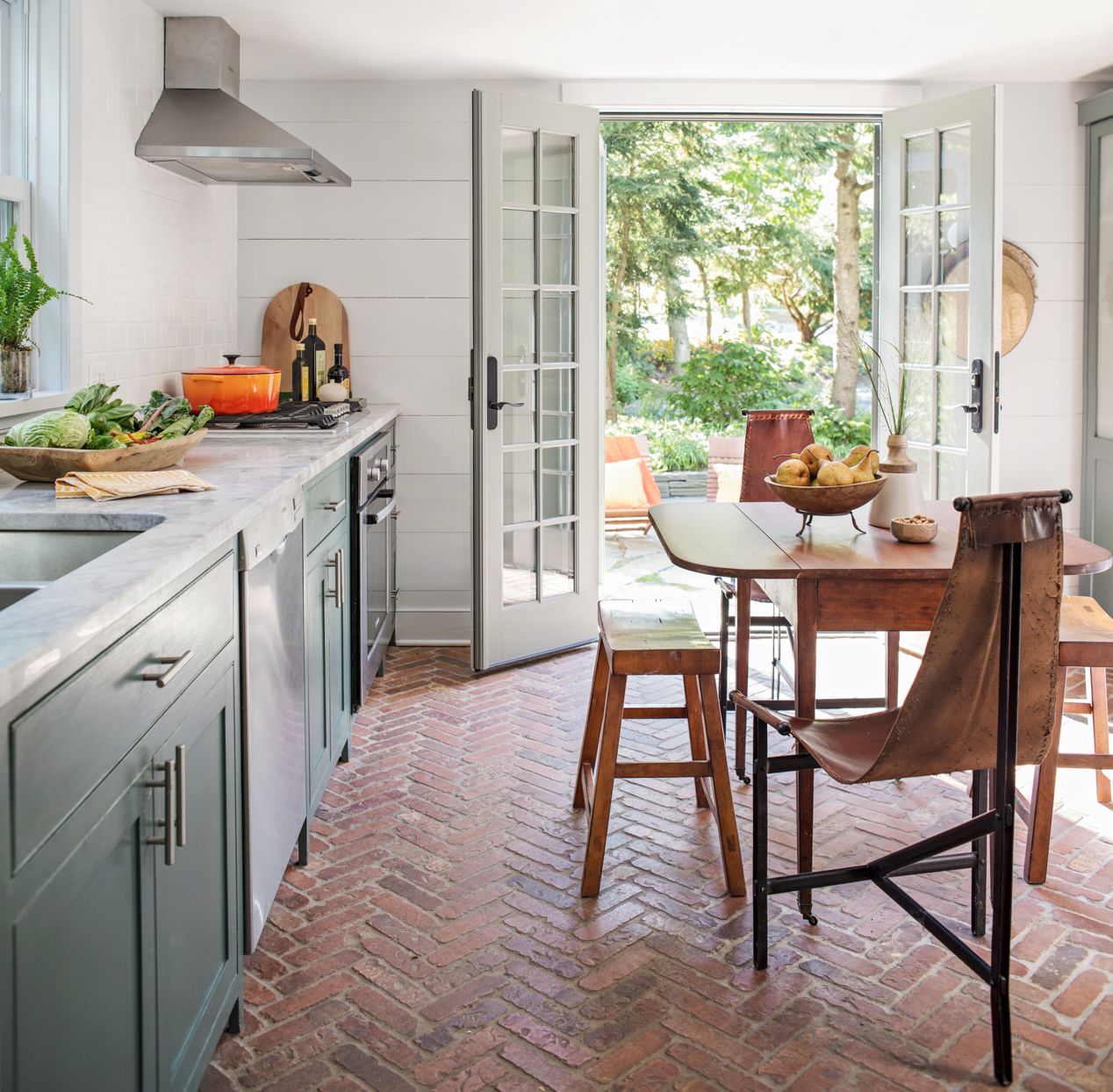 Open Kitchen Traffic Flow

The back entrance to this home is accessed through the kitchen, so an open traffic flow was an essential design consideration. To allow for passersby, the owners opted for a kitchen table instead of a bulky island. Benches on either side can be pushed under the table if needed to create a wider walkway. Double doors leading out to the patio can be propped open so friends and family can gather outside but still chat with the cook.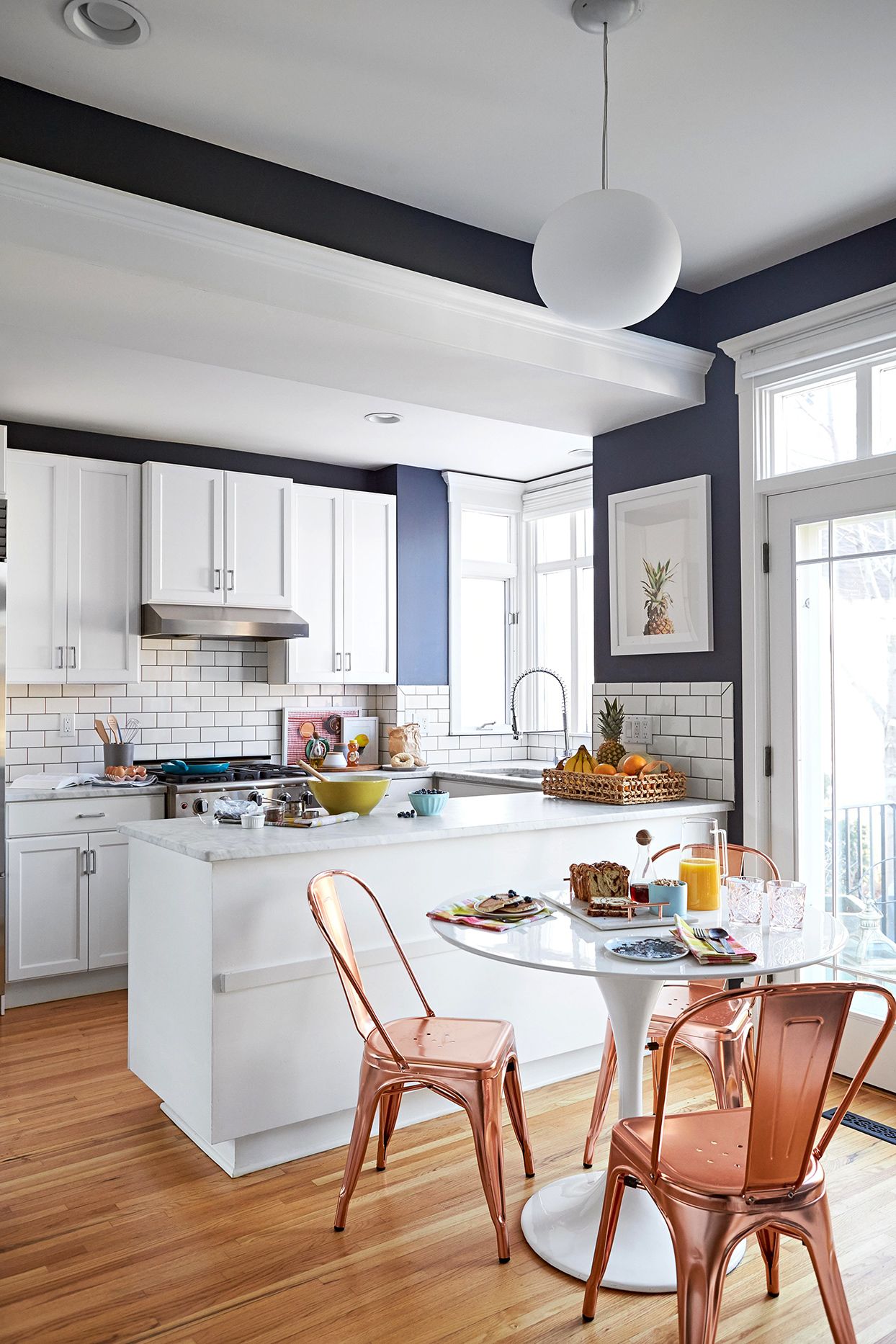 Small Open Kitchen Layout

In a small open kitchen, a peninsula that extends outward from one wall is often a more efficient use of space than an island in the center. This peninsula provides uninterrupted counter space and creates a divider for a casual seating area. A round table and chair provide a great alternative to putting stools around an island when space is limited.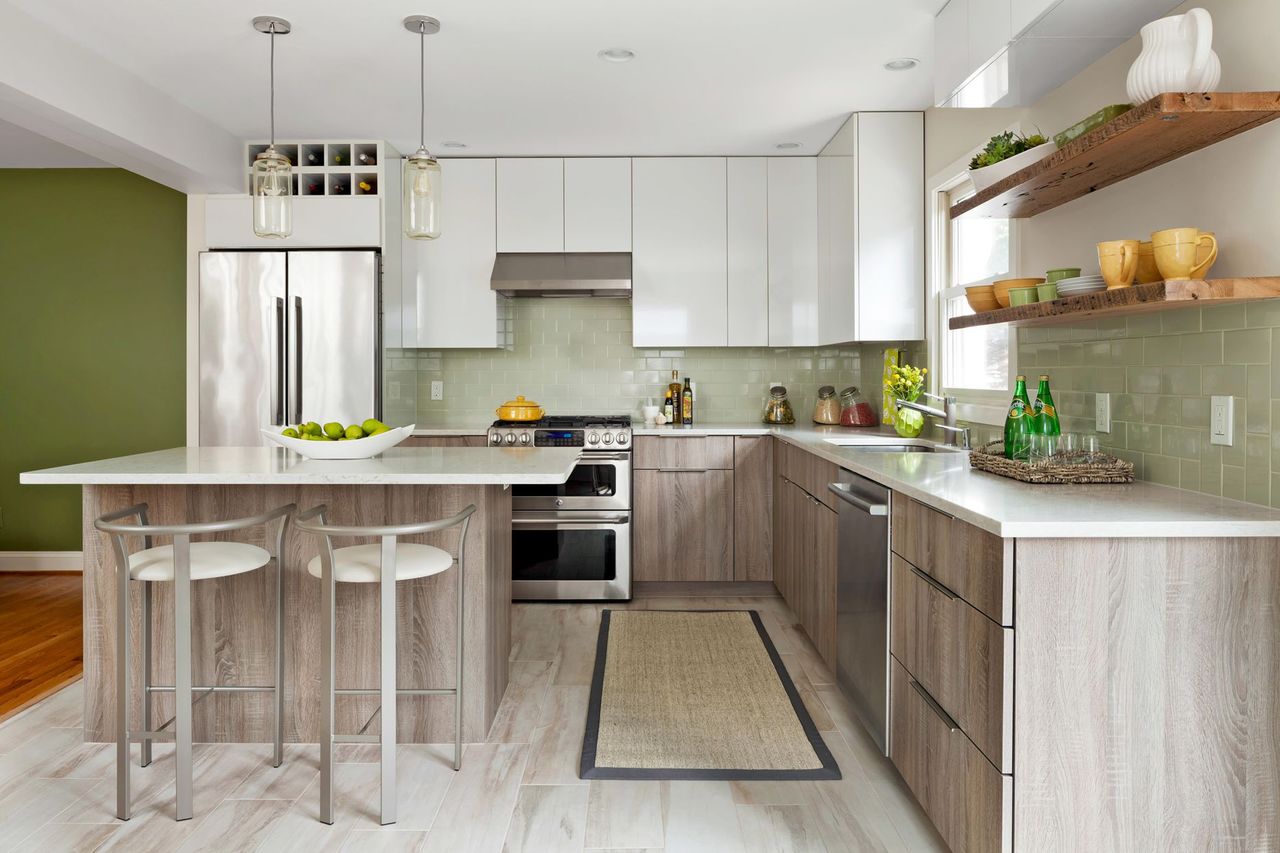 Remodeled Open Kitchen

If you have a small, closed-off kitchen and are looking to renovate, consider taking down some walls. Removing a wall in this kitchen created space for an L-shaped layout and a large island. The remodeled kitchen now opens to the adjacent living areas for a more welcoming feel.