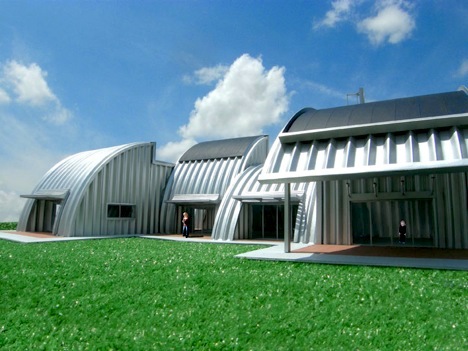 Photo courtesy of Michael Jantzen
Within the tough outer steel shell is another structure made of a lighter gauge material. The inner shell is insulated by ground up newspapers and magazines.
Now you can feel less guilty about receiving the print edition of Dwell.
Photo courtesy of Michael Jantzen

The system is completely off-grid with its photovoltaic solar panels and a small wind turbine. Its climate is controlled via passive solar. The arches also collect rainwater which can be directed to above or below ground storage. Above ground storage would also be solar heated.