From toddler to energetic little one, rooms for this age can really be lots of colour, fun and not to mentioned beautifully themed – with style of course!

Looking for nursery decorating ideas? It's the one space in the house where you can cut-loose and indulge your sense of fun when choosing a decorating scheme. A kid's room isn't only a place for sleep – see it as a play space that will spark children's imaginations, too.

Whether you've got months or weeks until your new bundle of joy comes home for the first time you'll be keen to get the baby's room ready in time for their arrival.

From brightly coloured wallpaper to gender neutral colour palettes and nursery furniture ideas, there are plenty of nursery decorating tips for every budget. And when your little one gets a bit older we've got plenty of inspiration for transforming a baby's room with our gallery of nursery decorating ideas.


1. Add in a peg rail to organise clothes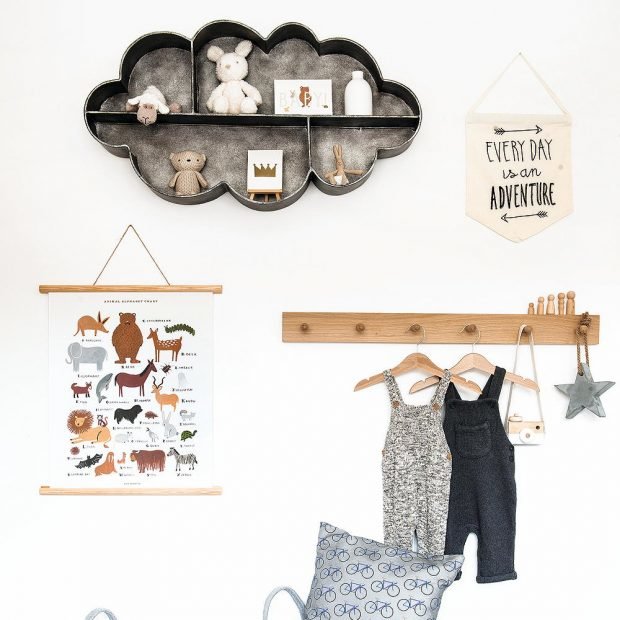 Any new mum will tell you that getting your little one ready for a day out can be a nightmare. You've managed to wrestle them into their closest clean t-shirt, only to discover that it is a PJ top. Install a peg rail on the nursery wall at your height, away from little fingers, where you can coordinate there outfits in advance and have them close to hand when it's time to get ready.


2. Include a comfy chair and blanket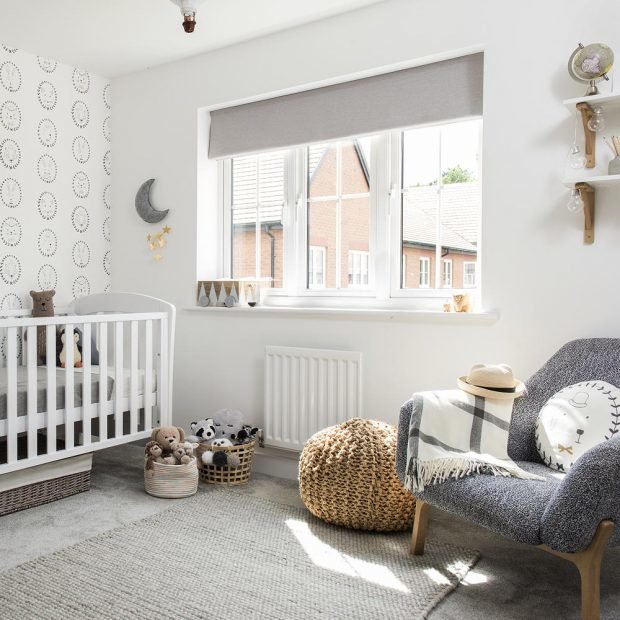 It's likely that in your child's first year you'll be spending as much time sleeping in their nursery as they do. A comfy chair is an absolute must for perching on as you read your little one a bed time story, or for bouncing them up and down in when they cry through the night. Choose a comfy large arm chair that you would be happy to sleep in and breast feed in, trust us you won't regret this nursery addition.


3. Create a colourful feature wall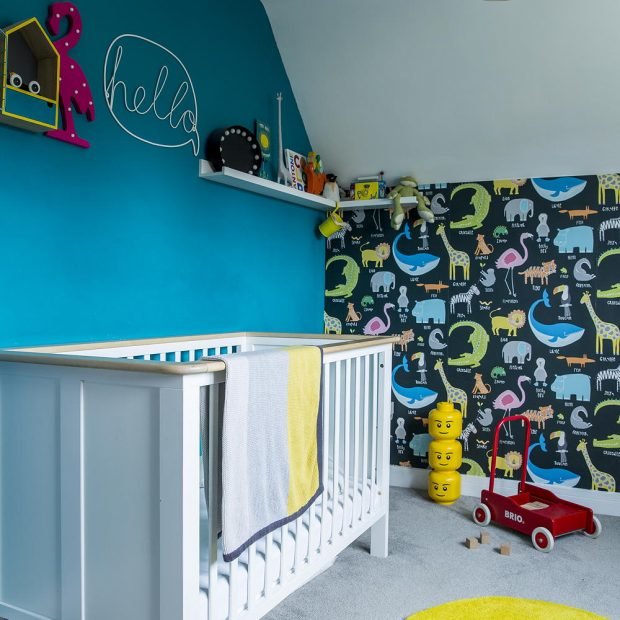 It's tempting to want to create a paradise of cream and sheepskin rugs when you have a little one on the way. However, don't shy away from the brighter colours which your baby will be drawn too. Stimulate your babies senses with walls painted in primary colours – red, yellow and blue. Create a feature wall with brightly coloured wallpaper like this animal one which can double as a learning aid


4. Incorporate plenty of storage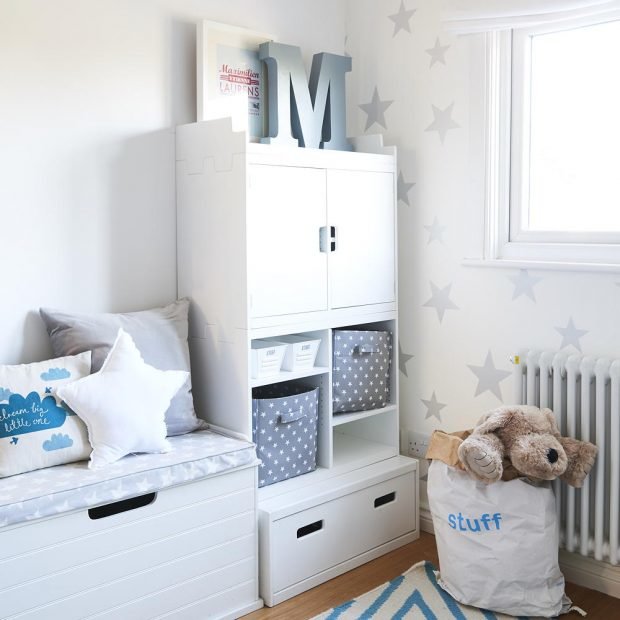 Babies usually come with lots of things, from nappies to baby wipes. Keep everything in its designated place with plenty of built in storage in your new nursery. Drawers are perfect for storing your supply of nappies and cotton wool pads. However, be careful about using drawers anywhere little fingers can get caught, instead consider a fabric box slotted into a shelf.


5. Think tactile and textures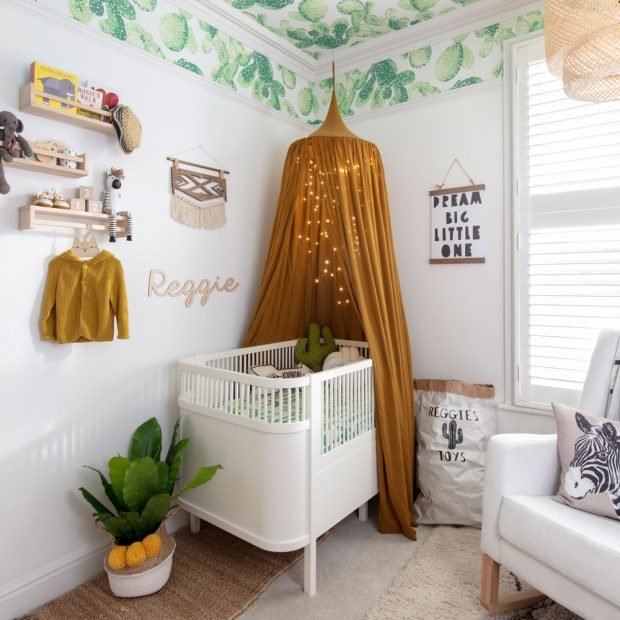 From the silky mustard hanging bed canopy to the potato sack effect toy storage unit and seagrass-style runner, playing with texture in this room really helps to lift this space. A tasseled wall hanging and a rattan style lampshade add to the effect.


6. Paint the walls a neutral grey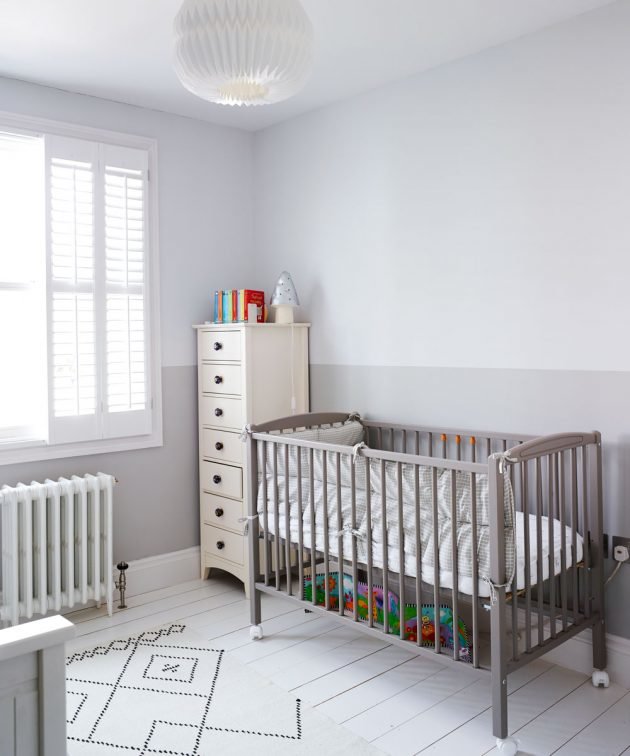 Yellows, blues or pinks are usually the go-to colours for a nursery, but why not consider a grey-and-white colour scheme instead? This combination is not only timeless, but can be customised by adding extras, such as painted stars, which can be changed as your child gets older.


7. Choose coordination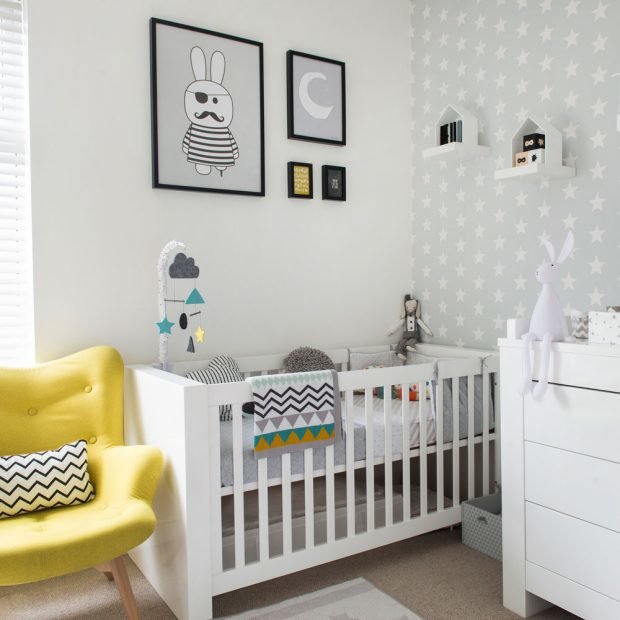 Ensure that the furniture in your children's room lasts a long time by picking neutral-coloured matching items, including a bed, wardrobe and chest of drawers. A wooden set in painted cream can be adapted to any colour scheme, from bright colours for toddlers to cooler hues for pre-teens.


8. Introduce a colour splash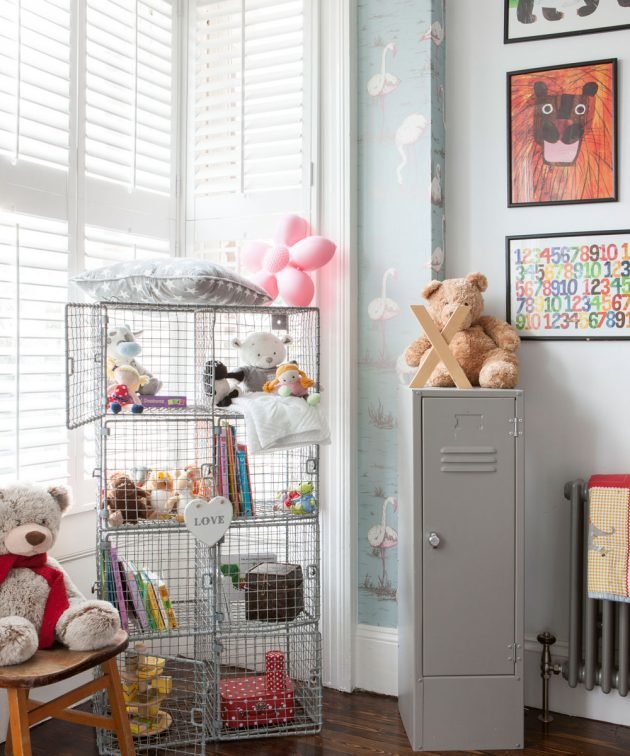 Try something a bit different and go for shutters instead of curtains in your child's bedroom. They can be cleaned easily, ensuring a germ-free environment, as well as being available in a range of colours and styles that will suit all schemes – why not let them pick their own colour once they grow up?

9. Wow with a wonder wall




Wall stickers are a cheap and easy way to update a kid's room. There are hundreds of designs available, from Disney characters to aeroplanes and farmyard animals, all of which can be easily applied to the wall without any fuss. Why not create an interactive wall map? Perfect as your child grows and learns.


10. Line toys up on a shelf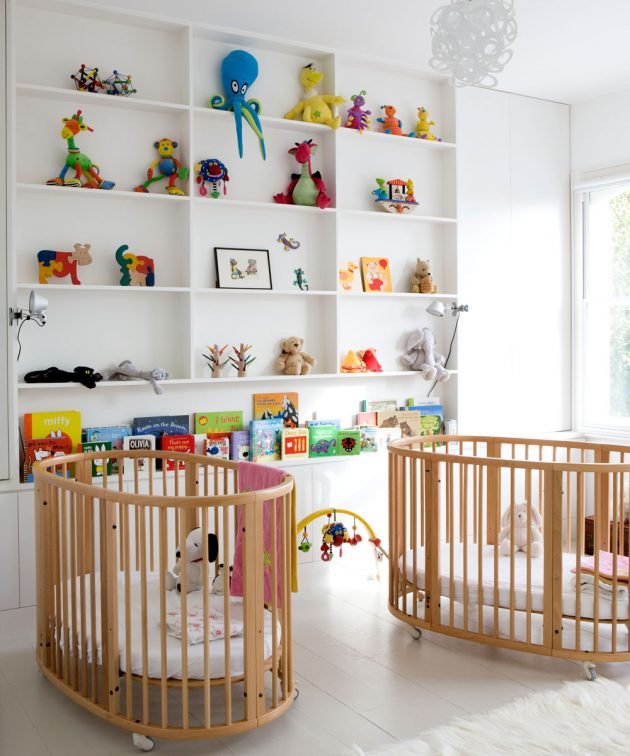 Make a display of books, teddies or dolls on a set of shelves lined up horizontally on one wall. This is a great way of keeping toys off the floor, yet still to hand when your child wants to get one down.


11. Play with pattern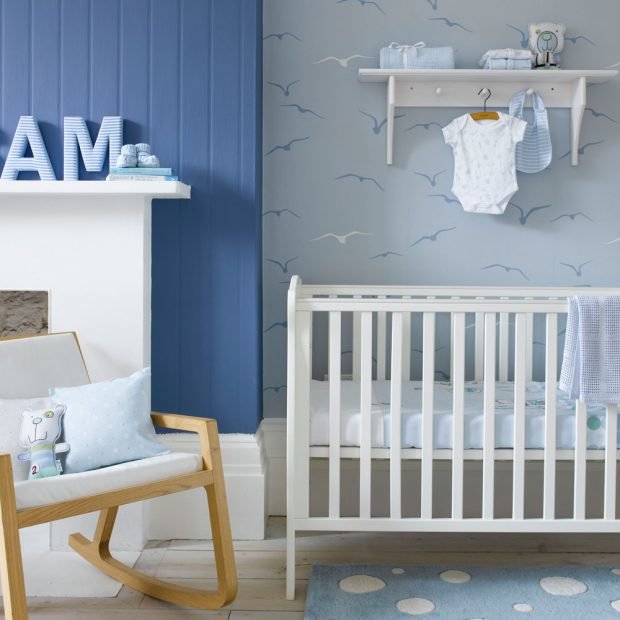 If you're eager to add interest to your child's room but want to avoid a strong theme, choose a toning colour palette in subtle shades of the same colour. In this nursery, a seagull-patterned wallpaper and painted tongue-and-groove panelling create a timeless nautical look that is so on-trend.


12. Paint walls pink and yellow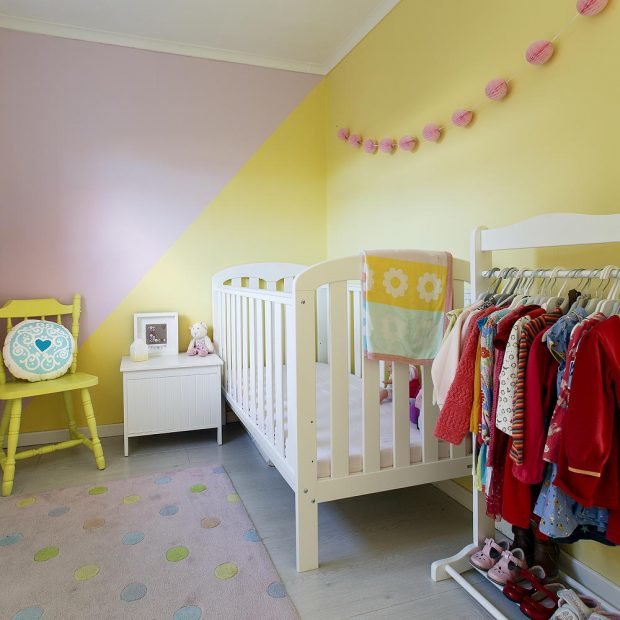 If you're torn between pink and the more traditionally neutral shade of yellow, why not choose them both? Use two shades of paint to create a bold geometric design on the wall, rather than investing in wallpaper. Simply use masking tape to achieve a clean sharp line when creating the diagonal line. This is a great idea if you want to add a splash of colour to the nursery, but are waiting until the birth for the gender reveal.

Will you be decorating a nursery? We hope these nursery ideas help you on your way!