"Radical sustainability" lies at the core of NODE, a Seattle–based company that builds carbon-negative homes that are green, durable, and energy-efficient.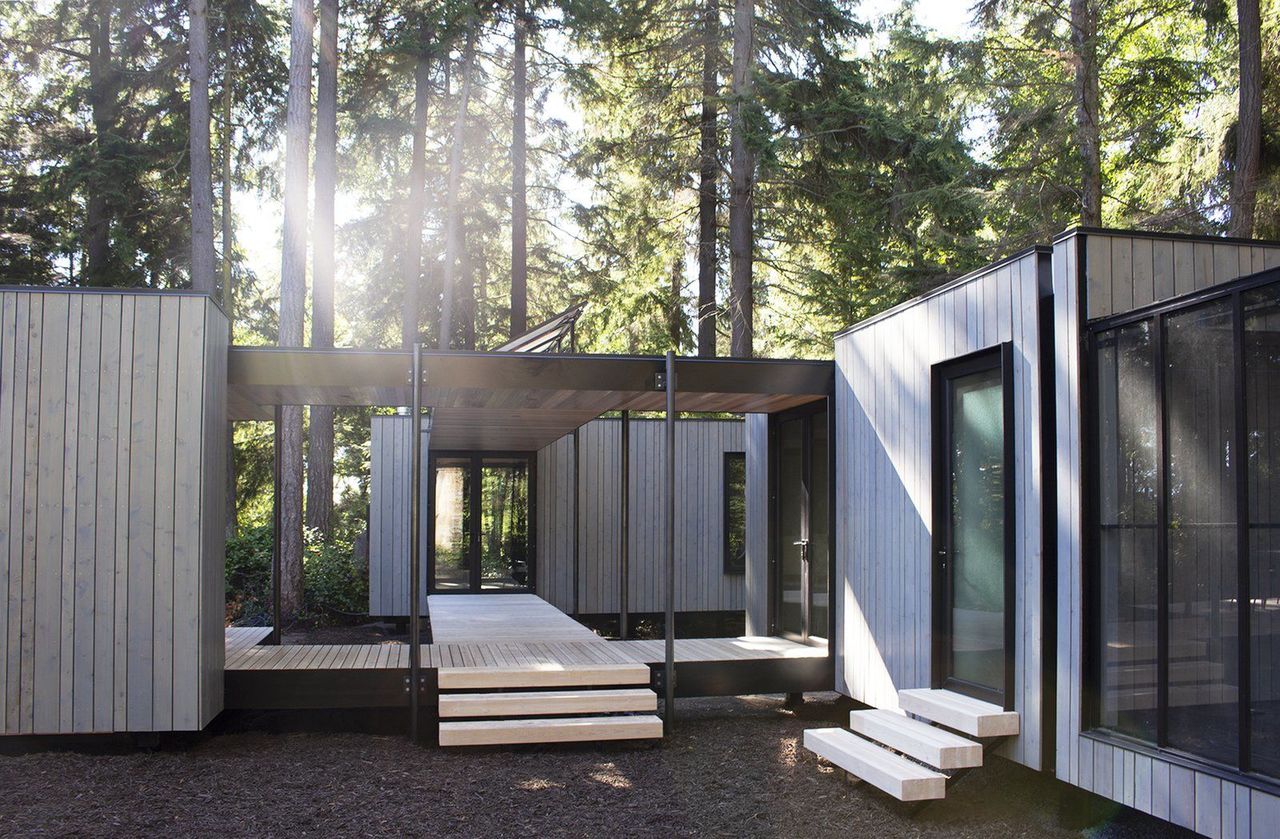 The Madrona by NODE is a 750-square-foot, zero-net energy guest house. Grid-tied, it stores energy with battery backup.

Explains cofounder Bec Chapin, "Carbon negative accounts for not only the energy used to operate a building, but also looks at all the embedded carbon in the materials and construction. We want buildings to be able to able to remove carbon from the atmosphere."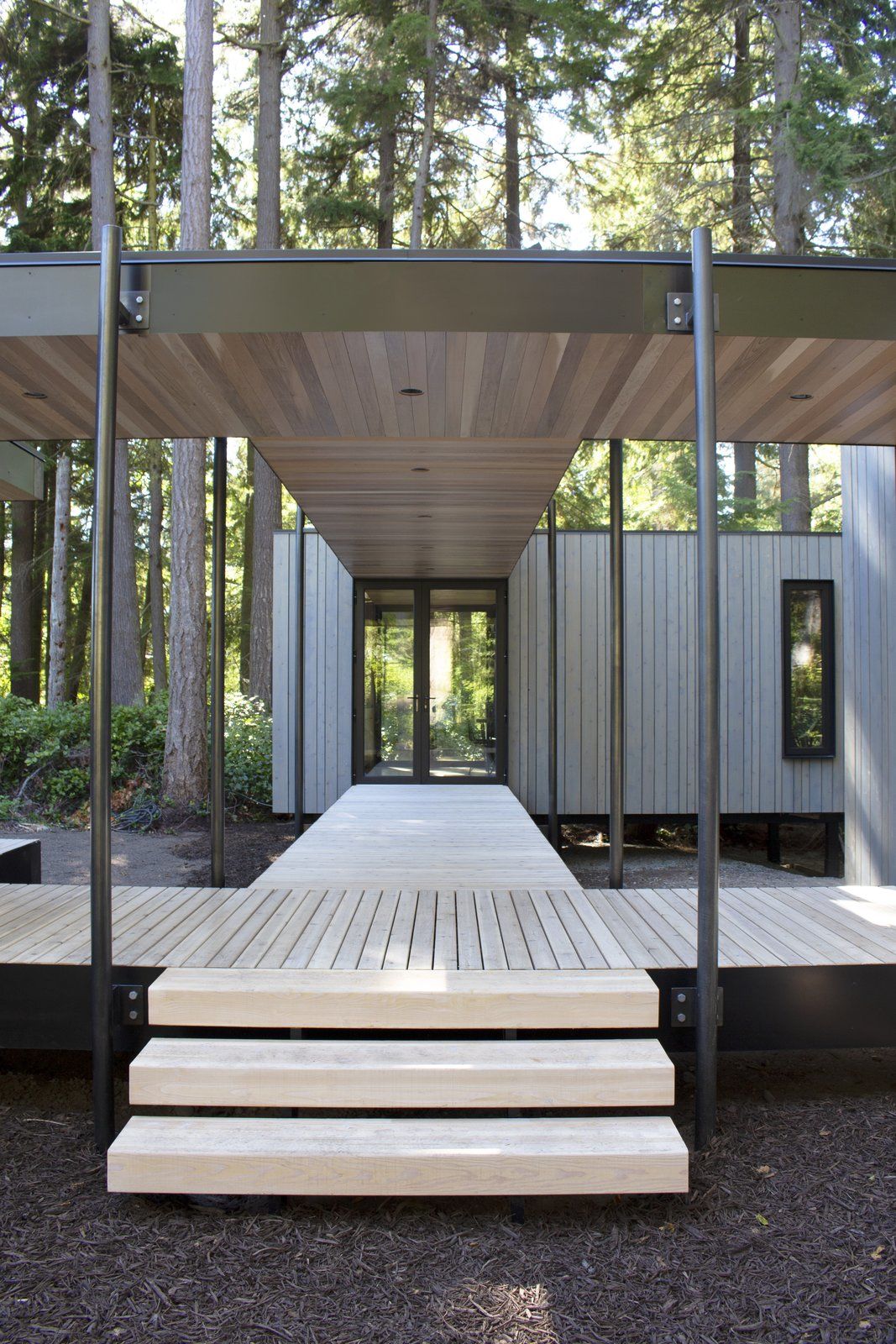 The Madrona features a sheltered deck, one of the semi-outdoor modules available.

NODE uses technology to design ultra-efficient, prefabricated homes that require less energy to function. Equipped with built-in renewable energy and water technologies, NODE homes remove the need for fossil fuels, and according to Bec, "in turn will become the new energy resource generators for a grid that allows buildings to share power."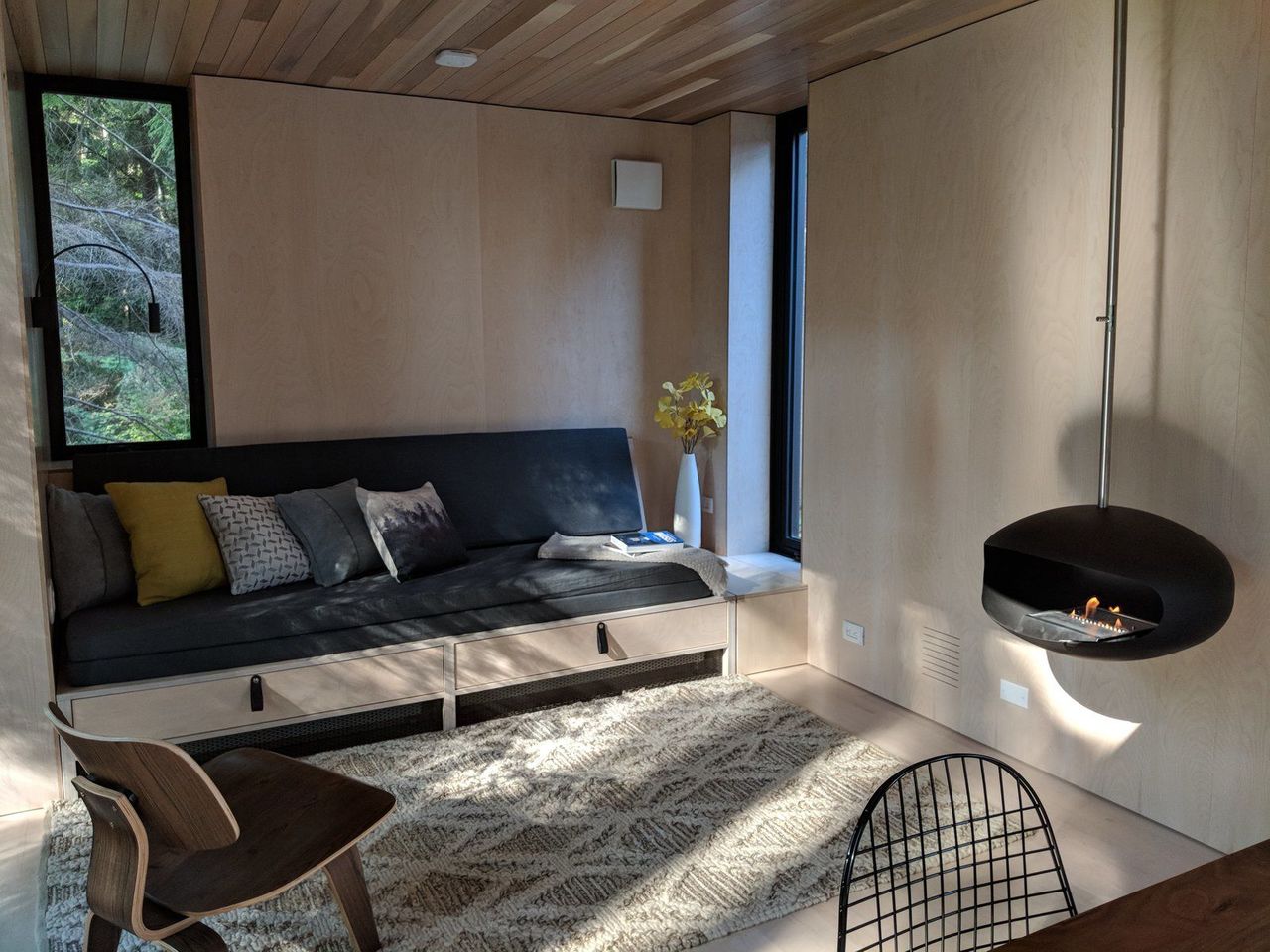 A hanging fireplace in Madrona brings warmth while staying compact.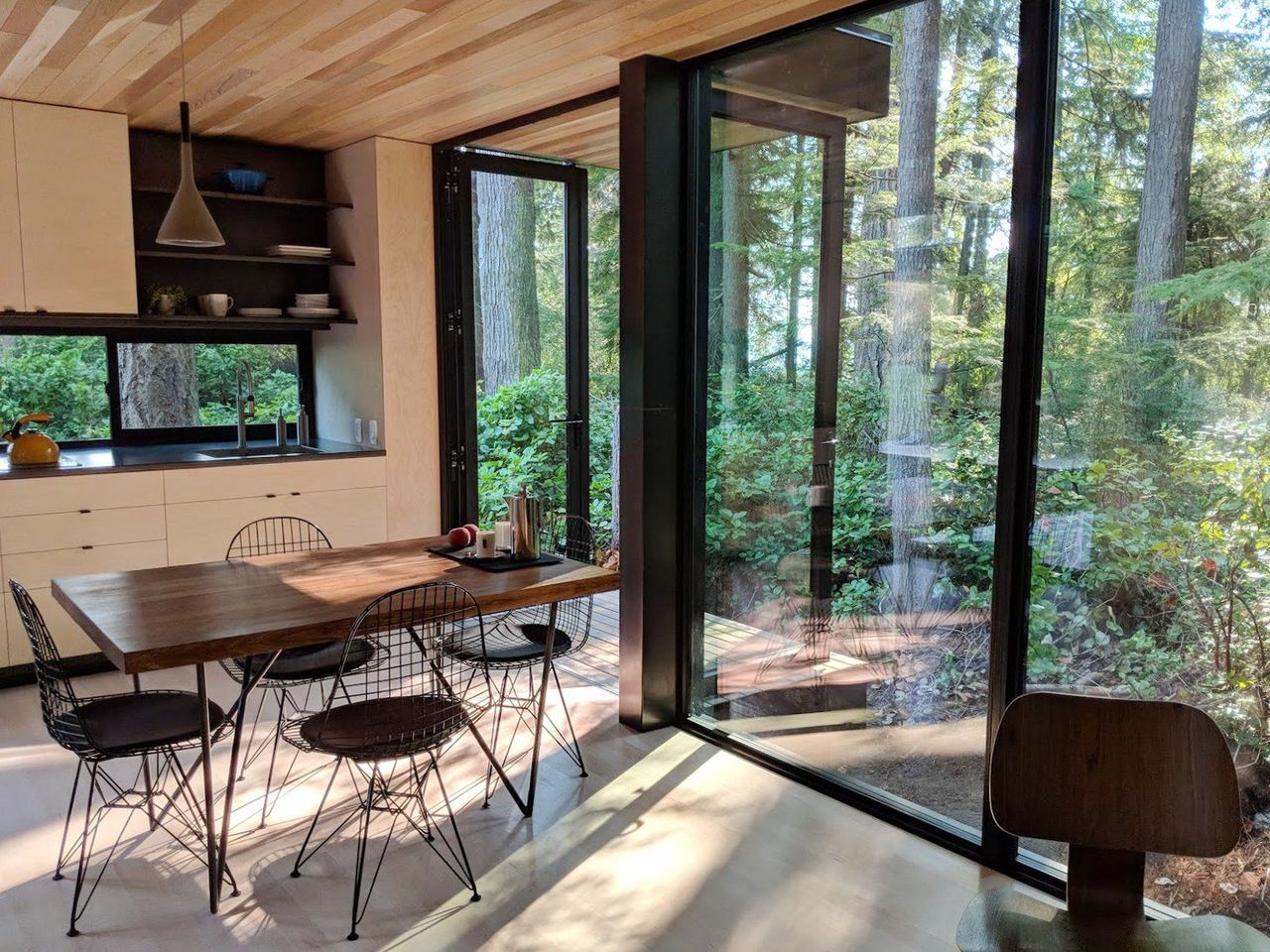 It collects rainwater and has a potable water filtration system, and is built with completely non-toxic materials.

Built off-site in accordance to local building regulations, NODE prefab homes are well constructed and completed within a much shorter timeframe than most standard houses require. Mix-and-match modules allow homeowners to customize their units, whether it be an office space or protected, outdoor hallways.

"We want to create the buildings we're going to want to use in the future, today. We want to deliver the best experience to consumers while we do it," says Chapin.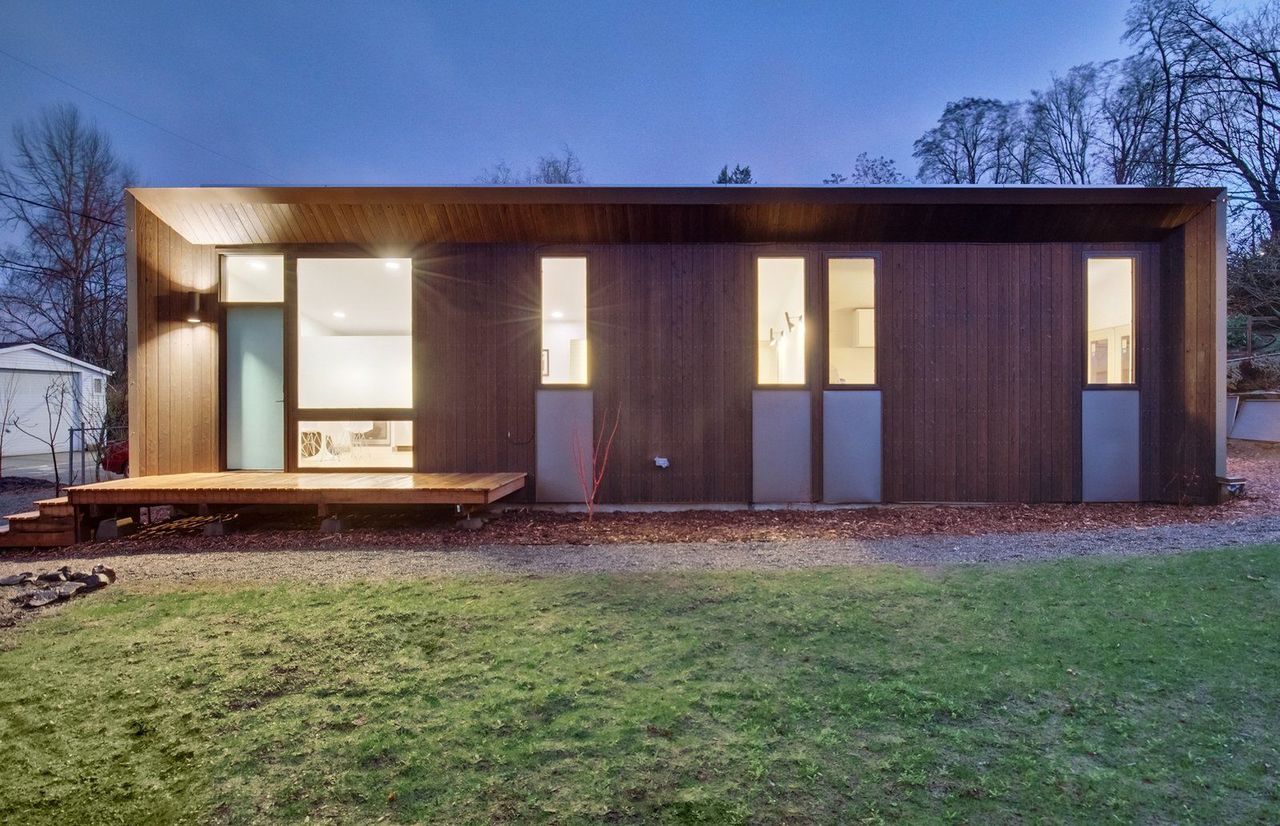 A 669-square-foot, one bedroom, one bedroom guest unit, the Trillium is a zero-net energy house with a large outdoor storage closet.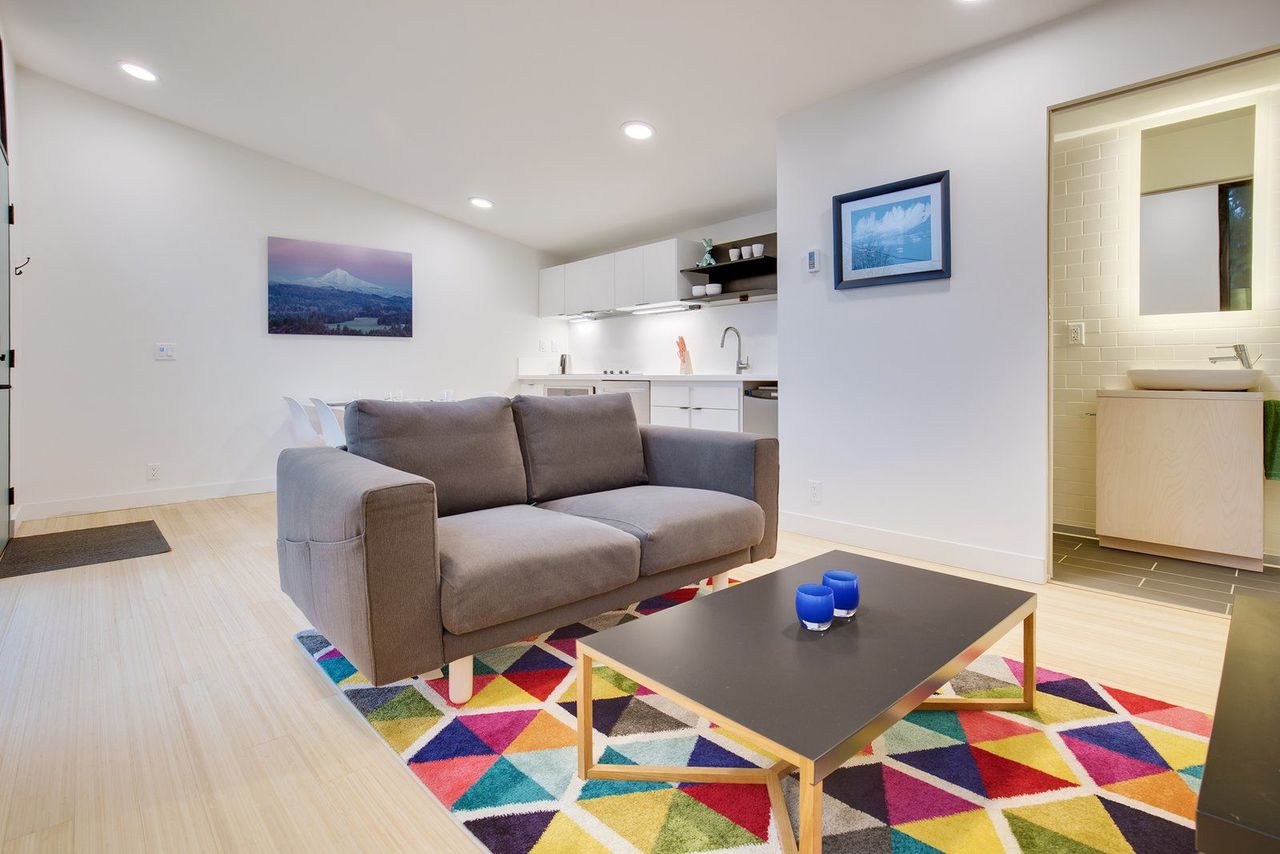 The Trillium is an off-grid ready building that creates enough solar energy to offset the main house's electricity usage.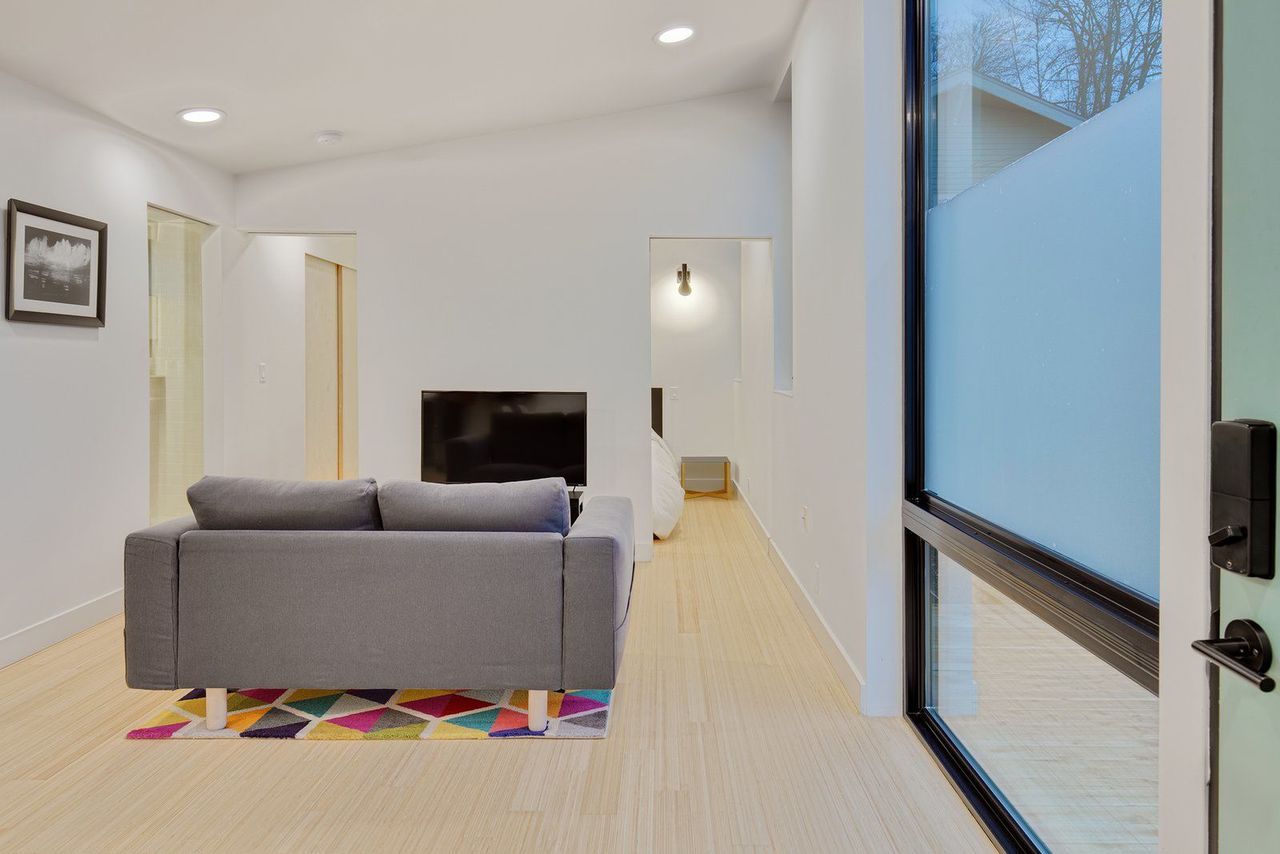 The living room in Trillium.

For $90,000 you can get a 264-square-foot home with a sleeping area, kitchen, and bathroom. The custom module homes can run up to $150,000, which includes a kitchen, living room, study, bedroom, and bathroom in 500 square feet.