Part of a project by Brooklyn-based Architect, Alloy, this New York loft apartment interior was designed by Rebecca Robertson of RR Interiors, a former magazine editor and design co-author of Collected: Living With The Things You Love.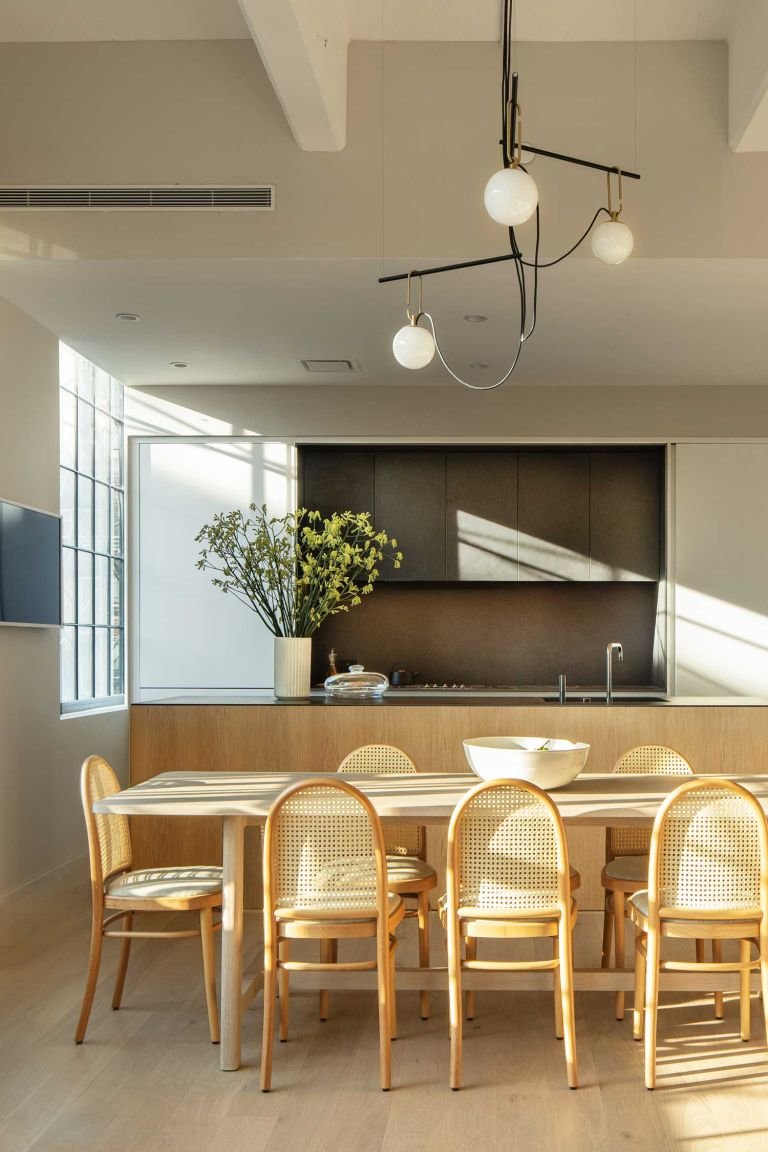 The apartment is inside one of the last historic factory to residential loft conversions in Brooklyn's Dumbo neighbourhood.

Two 100-year-old paint factory buildings - a 1891 Brick and Timber and a 1921 Daylight Factory - have been given a stylish and sympathetic treatment by Alloy's architecture team, which preserved the buildings' many historic elements.

These industrial, architectural features prompted Robertson's creative vision for a contemporary Brooklyn family's loft.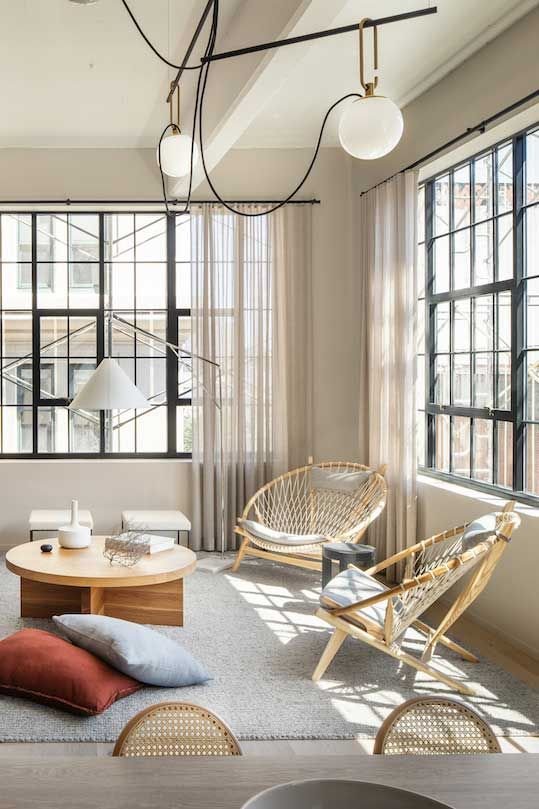 Huge factory-style windows surround the space and ensure ample natural light.

Robertson sought to create a space that feels lived-in rather than decorated. which she has achieved by layering soft, organic textures, furnishings, artwork and accessories.

Alloy Development / Photography: Pavel Bendov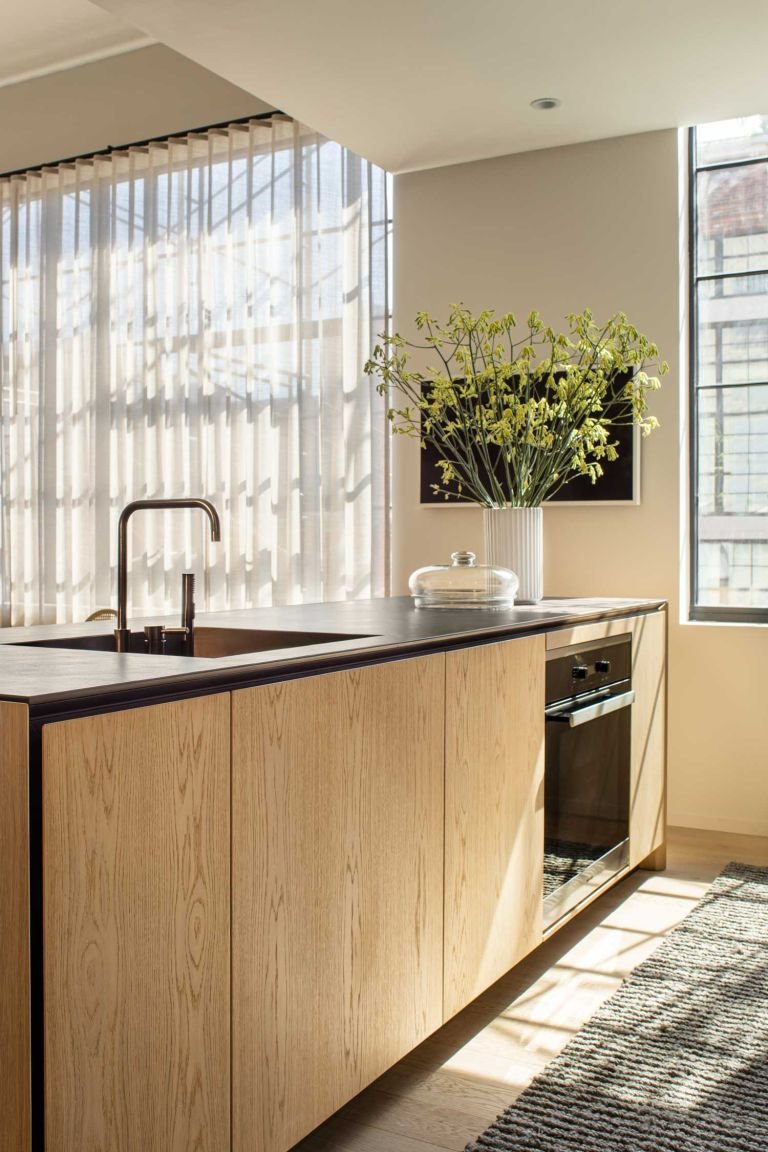 Her firm specialises in in antique furnishings and one-of-a-kind finds, sourcing from small vendors and crafts people, resulting in accessories that feel found and collected.

The recent shift in homes as the new centre of work, family and personal lives, was taken into consideration throughout the design of the space, with separate corners to work, study or enjoy family life, as well as offering flexibility.

The long desk for two was created in collaboration with Alloy and Braga Woodworks. It can be reassembled to make two desks that can be moved throughout the apartment.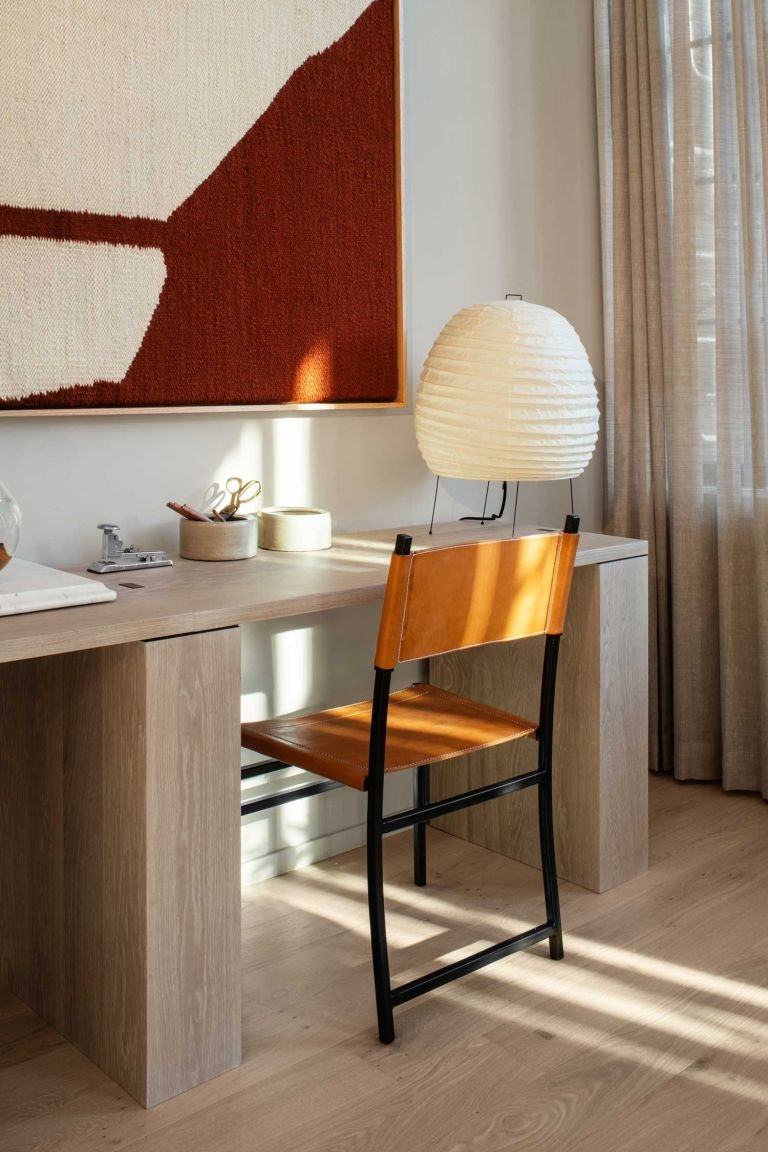 The master bedroom has a calming atmosphere, with a neutral colour palette.




A white oak Tambor wood wall behind the headboard cleverly conceals the wardrobe.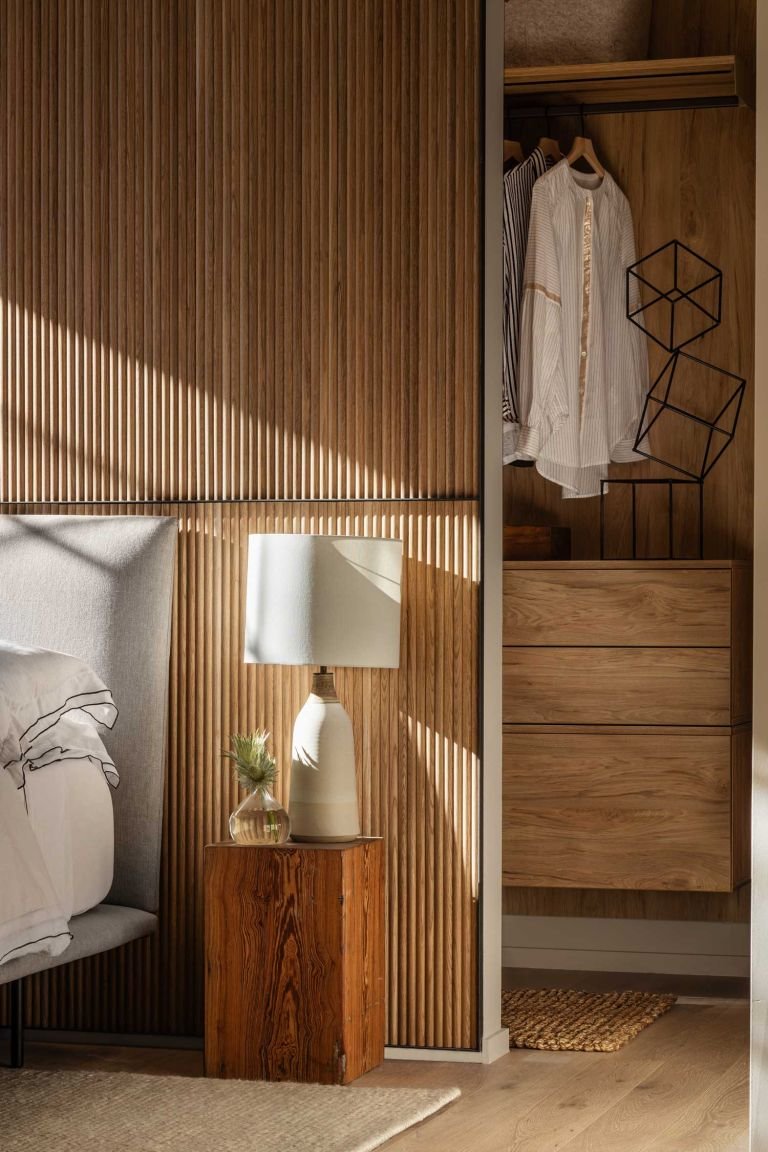 The kids' room features a wallpaper mural by Rebel Walls entitled "Bellewood." Everyday elements, such as the Crate and Barrel bunk bed, are balanced with distinct pieces like the Lamp de Marseille designed by Le Corbusier.