Today I bring you a small room makeover! Running my own company from home, I need a place to write, strategize, plan and manage every aspect of the business. Command central of sorts! The challenge was finding some place to put an office.

I have already decorated almost every inch of my current home! Well after much hemming and hawing, I thought I would try to put the office in this little corner. The space is only 44 inches.

I used a desk with a marble top as the centerpiece. This space makeover proves you do not need a lot of square footage to create a functional and good looking space! A friend of mine said this makeover might inspire a few parents too who are looking for places to set up their kids for the next few months for home school!

My favorite items are the acrylic office wall system – I will make lots of use of the dry erase boards. I love the functionality and the look. I spend a good part of my days happily working from this pretty little spot at home!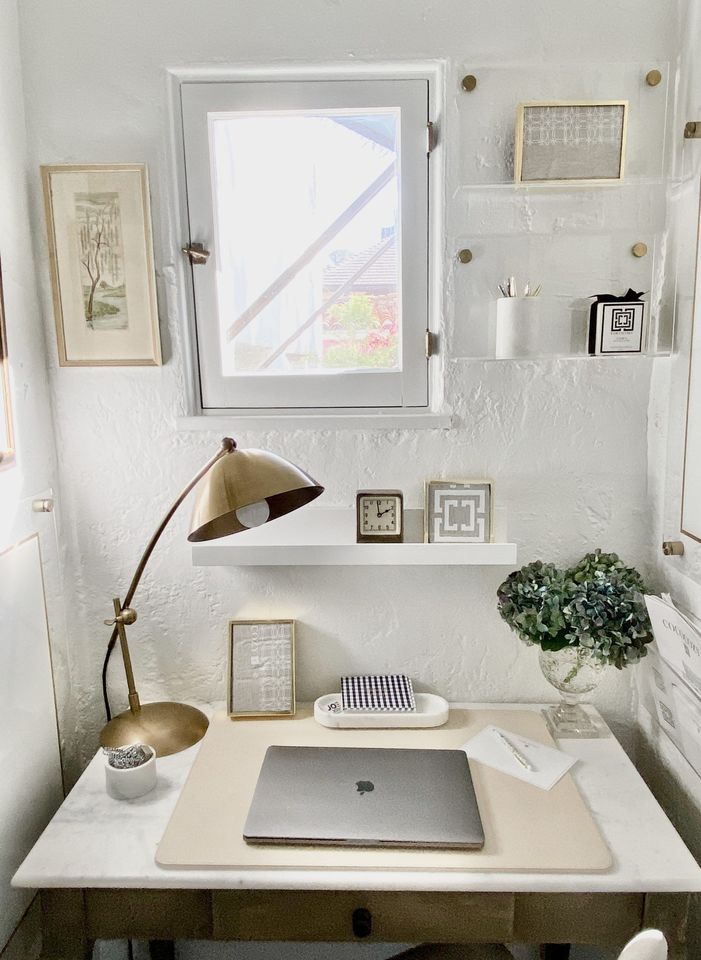 Here is a close up of my little office nook! I love the way everything came together. The nook looks so clean and chic. The brass and gold details add a nice contrast from the white space.