Tonia and Francis have traveled around the world and have lived on three separate continents. But with three young children and a newborn baby, they decided it was the right time to move back "home" and put down roots. They bought a big house near their families that needed a bit of work, and expended all their effort into updating their kids' rooms. But they got stalled when it came to their own space, specifically their master bathroom. The room's awkward layout, grungy tub and peeling wallpaper made it the last place these busy parents wanted to spend any time.
They called me to see if I could come in and give them a place in which they could unwind and relax. Tonia, in particular, was aching for a place where she could happily sink into a bath at the end of a hectic day. So I grabbed my crew and got set to give this hard-working couple a beautiful, spa-like bathroom that would help turn stressful days into soothing nights.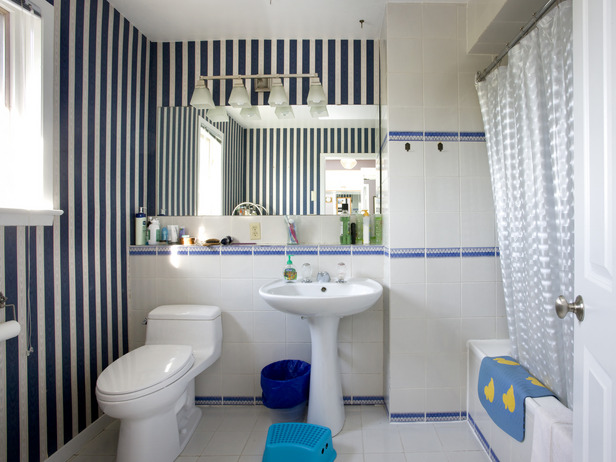 Before: Peeling wallpaper and a grungy bathtub are among the eyesores in this master bath – not exactly the grownup retreat the owners were looking for.