On the hunt for some modern living room ideas and inspiration? A living room is one of the most used rooms in the house, so taking the time to really think about how you want the room to look and feel is really important. You want to create a space that feels inviting and cozy, but also reflects your personal style, whether that be uber-contemporary or modern rustic.

We've pulled together lots of lovely living room ideas for all styles and all sizes of space. And you'll find plenty of easy updates you can do yourself in just a weekend too, so if you are looking just to quickly update your space rather than have a total overhaul we have you covered too with paint hacks, layout ideas and simple switch-outs that will refresh your space.


1. Update your living room walls with tape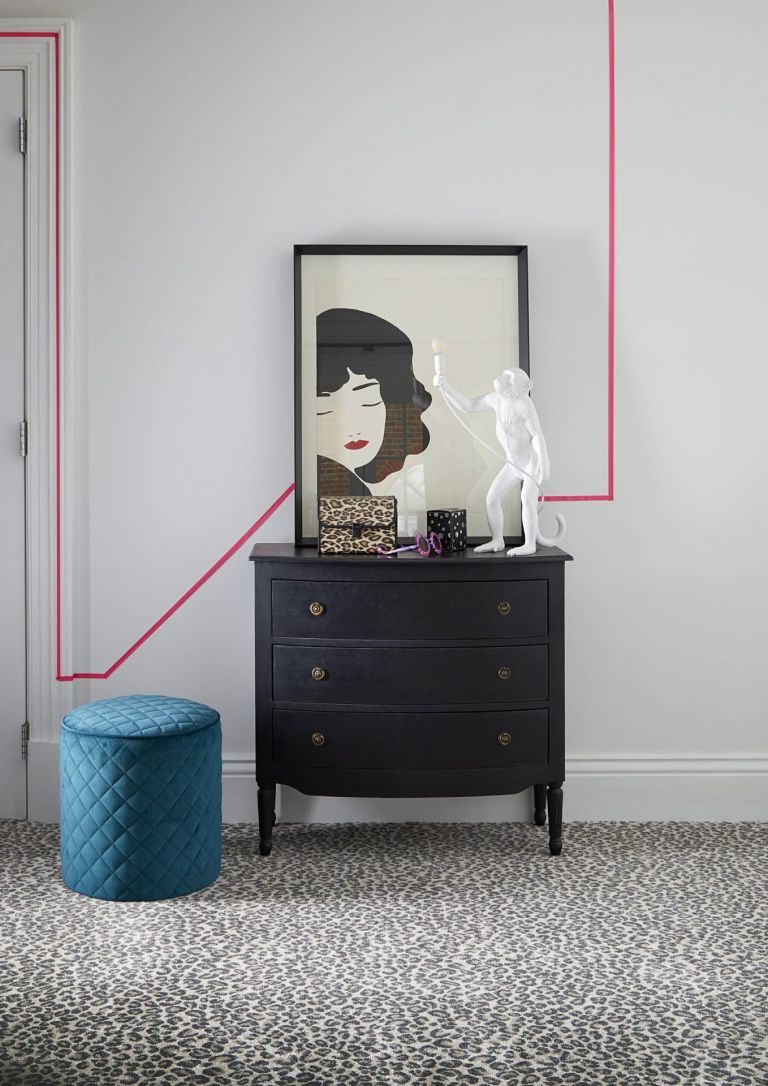 Starting off with a really quick DIY that can add loads of style to your living room but literally takes minutes. Give walls a very modern look by framing them with a crisp painted edge.

Loving the neon pink border in this white living room– it adds a bold, modern edge to this room, adding just the right amount of pattern to the clean, crisp white walls.


2. Paint the floor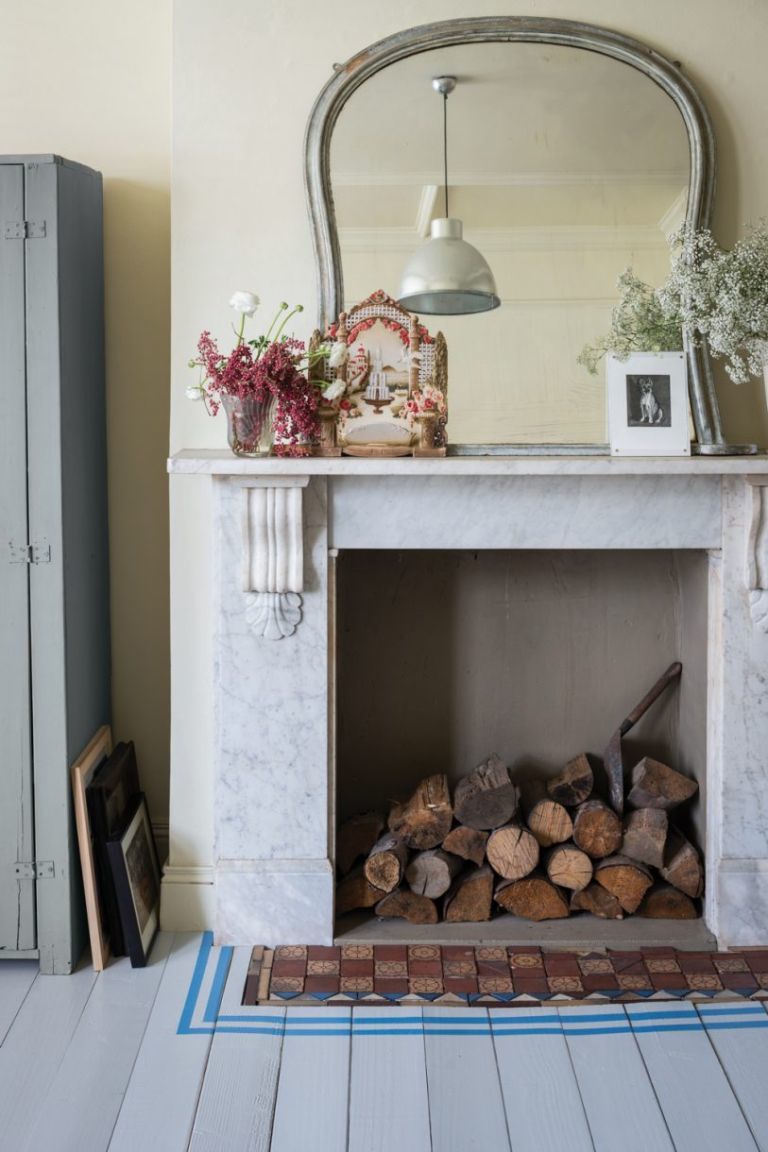 Take to the floors too; paint a neat border edge, tracing around the bottom of the walls, or create a rug effect with a block of pattern. A brightly painted border injects some playful energy into this, otherwise quote traditional, living room scheme.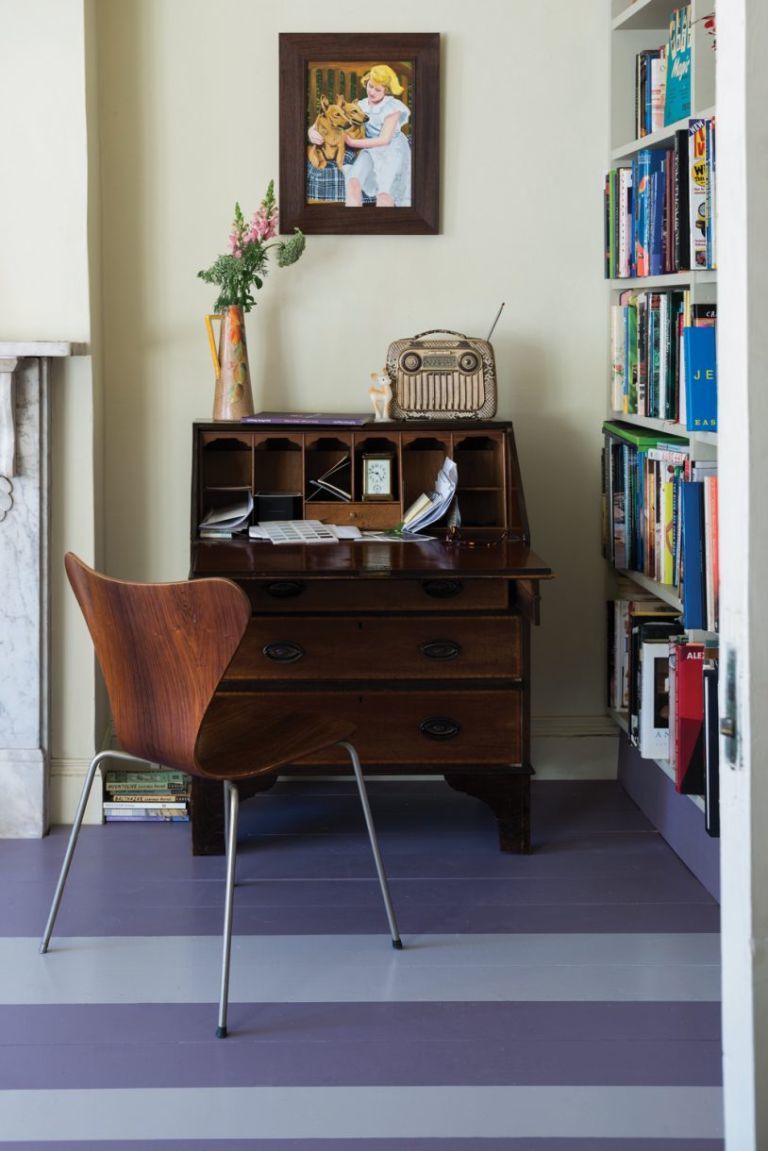 In this lovely pale yellow living room, gloss-painted floorboards feature a stripe effect, instantly giving the space a more modern edge.


3. Inject instant pattern with a mural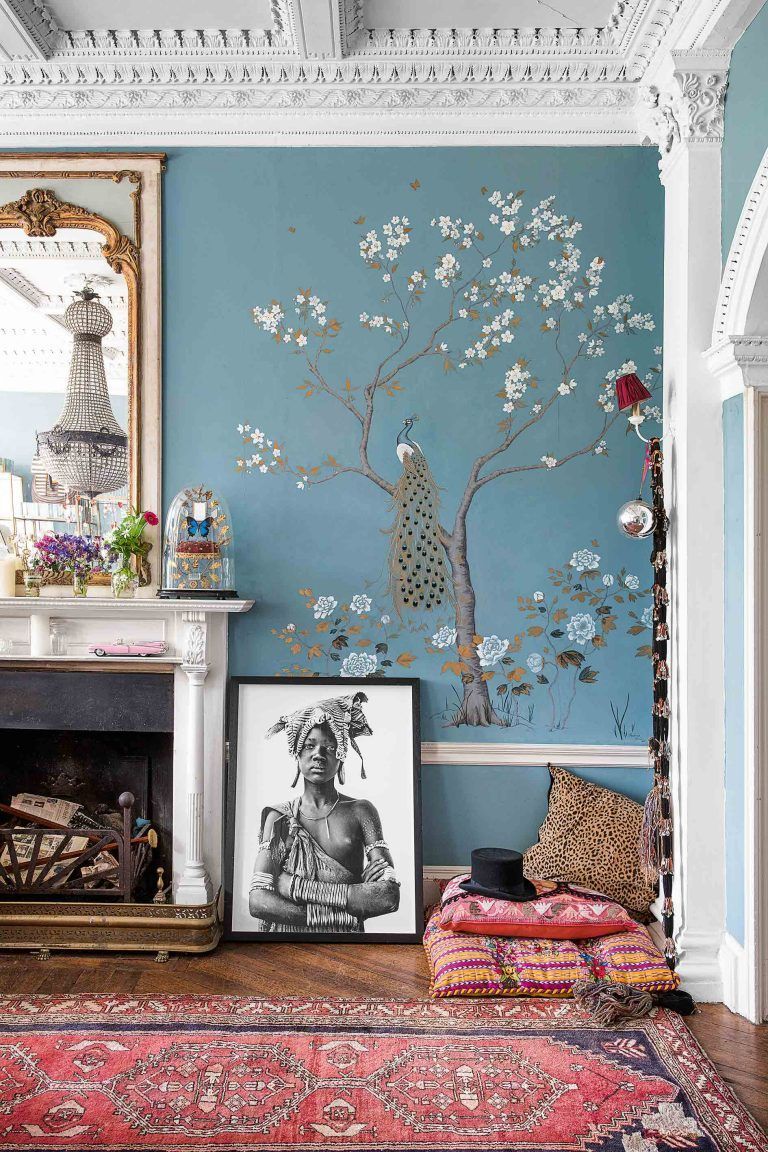 Move over living room wallpaper – murals look fabulous in living rooms. Be guided by architectural details, and bear in mind that your mural design must tie in with the rest of the scheme.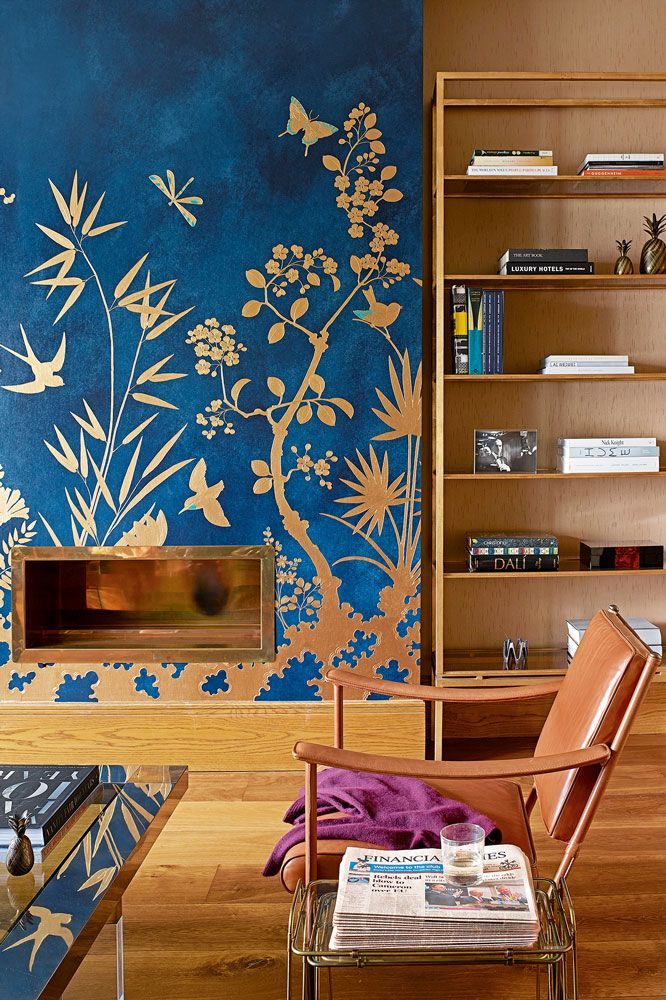 A hand-painted mural, or mural-style wallpaper, will instantly transform a wall into a canvas. In this modern living room, gold accents enhance the honey tones of the wooden floor and the richness of the leather chair.


4. Zone a living room with Crittall partitions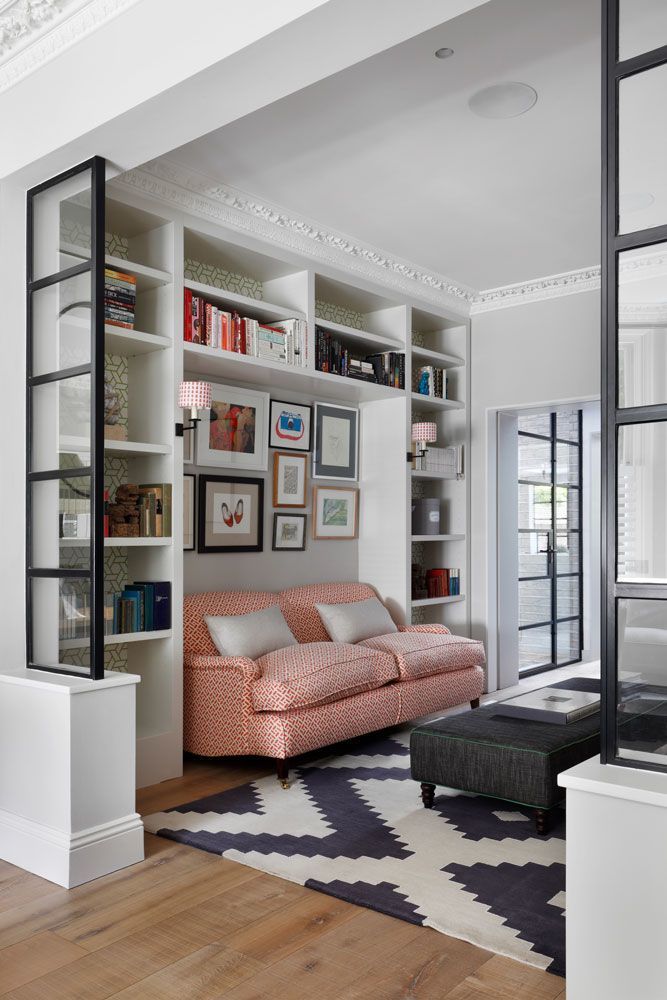 Instead of open plan, go broken plan. This offers all the benefits of its predecessor – a sense of light, space and sociability – but with greater emphasis on separation.

Split levels, backless shelves and internal windows are all savvy ways to zone a large space. In this Victorian home, Crittall room dividers preserve the flow of light while providing a feeling of seclusion.


5. Invest in classic furniture to add a focal point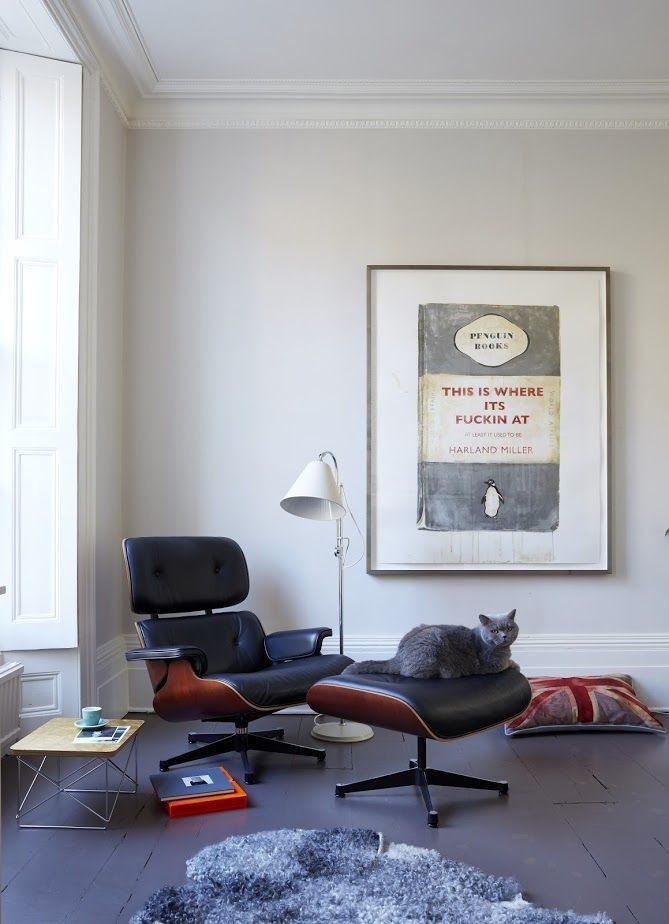 Invest in a classic piece of modern furniture will really add a focal point to your living room and set the tone of the space. Our personal recommendation would be pieces like the Eames lounge chair, the Togo sofa, Saarinen tulip table, Wishbone chair, Barcelona chair, or Chesterfield sofa. Design classics will lend a sophisticated, curated, and timeless look, whatever your decorating scheme.


6. Use rugs as art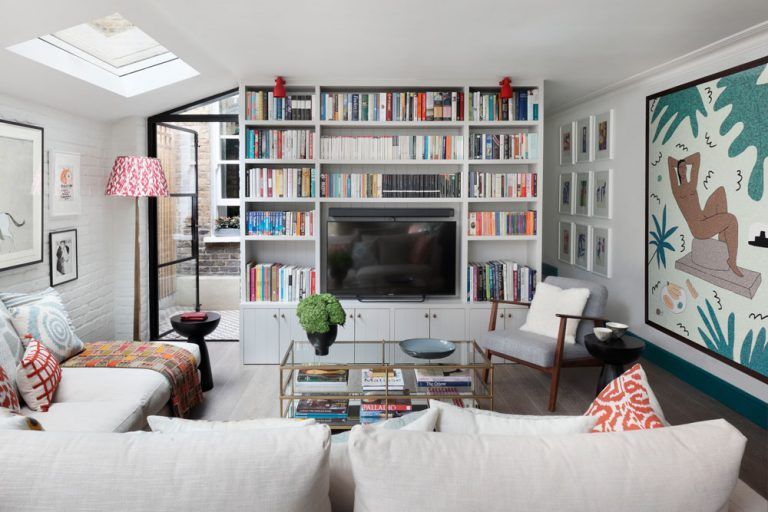 We're getting bolder with our choice of rugs and choosing larger, more colorful pieces. Rugs are becoming less of a finishing touch and more of an investment or talking point within a room.

At Livingetc we love a good rug – but ever thought of hanging them on the walls instead? Statement rug wall hangings are all the rage, as more people are opting for a more textural look for their walls. Because why limit a striking design to the floor, when walls cry out for a little texture? Wall hanging rugs is a fantastic way to give your space a modern, edgy twist, and to fill your vertical space with texture, color and warmth.


7. Paint the woodwork in a contrasting color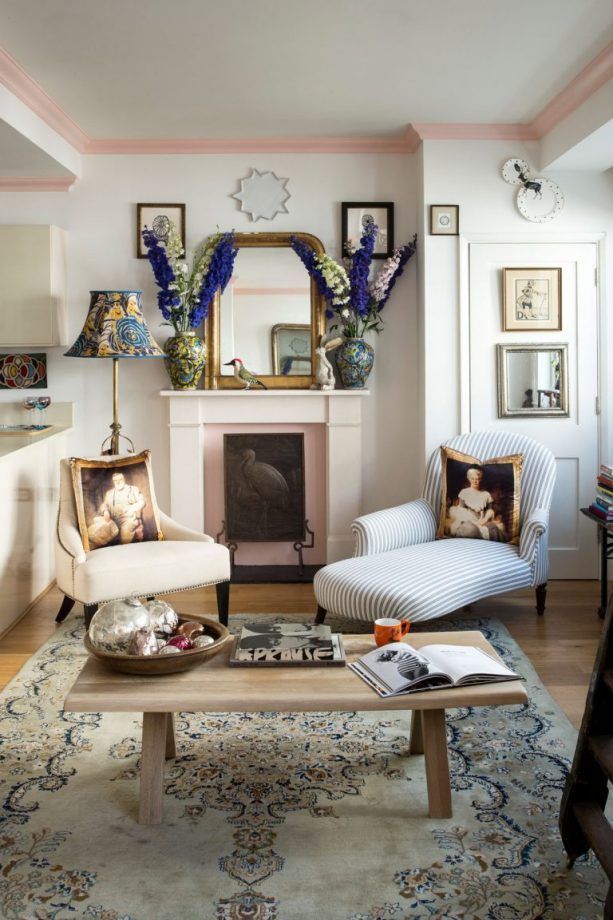 We're seeing a rising trend in painted woodwork, skirting, doors, door frames, and cornicing, and it's a great way of introducing smaller pops of color. Rather than trying to make the woodwork disappear, selecting a standout color for a fresh take on a painted interior.

In this whimsical living room, the cornicing was painted in a blush pink paint, adding a quirky twist to the traditional room. The back of the fireplace is painted in same pink used for the cornicing to the color still feels cohesive.


8. Bring in highlighter hues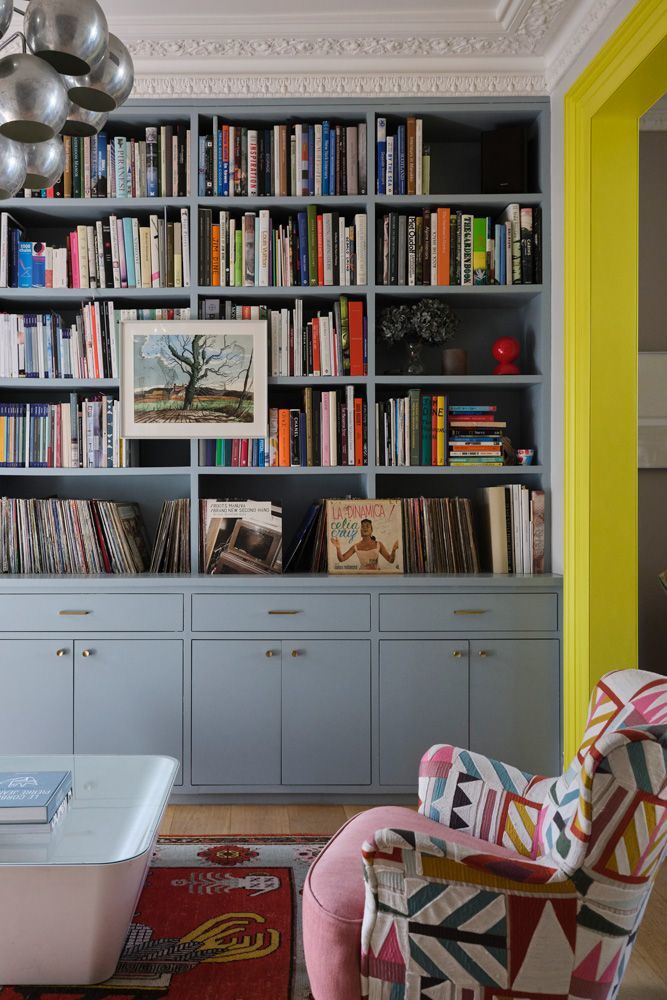 Introduce splashes of color through painting doorways in bold colors, and leaving the rest of the room more neutral.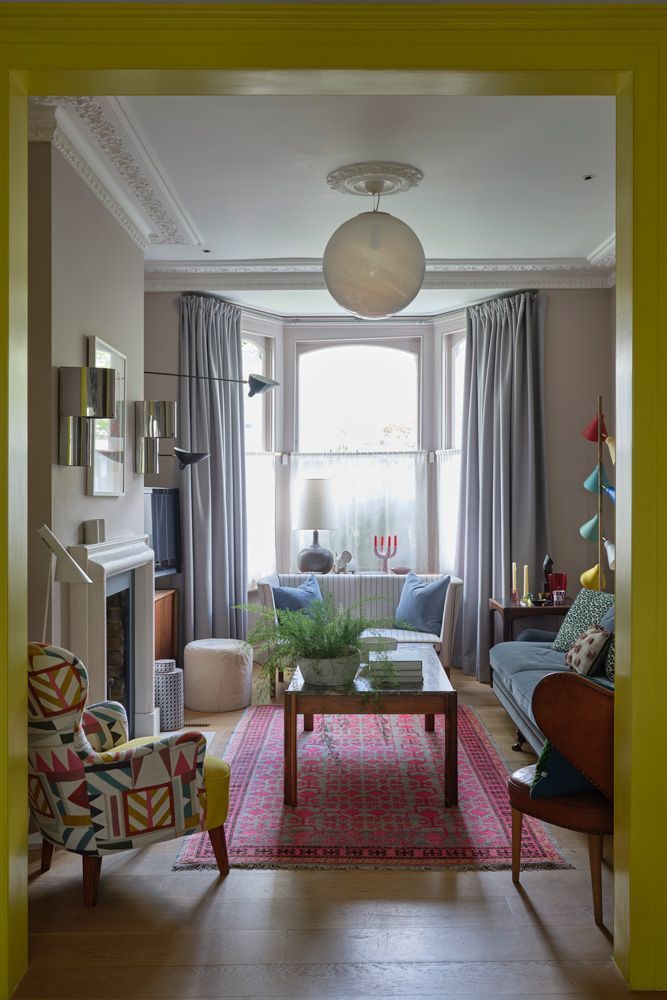 A dash of incandescent yellow delivers a burst of energy and links the front living room to the middle sitting room in the home of interior designer Suzy Hoodless. Meanwhile, the grey palette in the sitting room below is instantly lifted by the Tiffany blue door.


9. Decorate the ceiling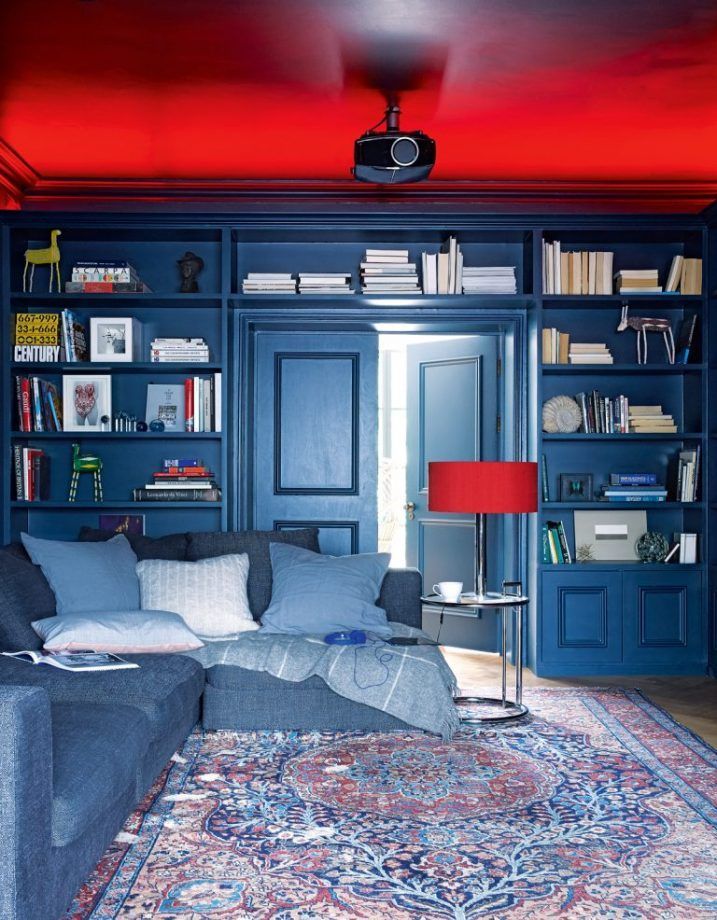 The trend for painted ceilings is still proving ever-popular. Inverting the traditional formula of painted walls and white ceilings, the ceiling is becoming the hero, often combined with paler tones or off-white walls to make the room feel larger. How fabulous is the dramatic red ceiling? Definitely a modern living room idea we are going to test out.


10. Conceal your TV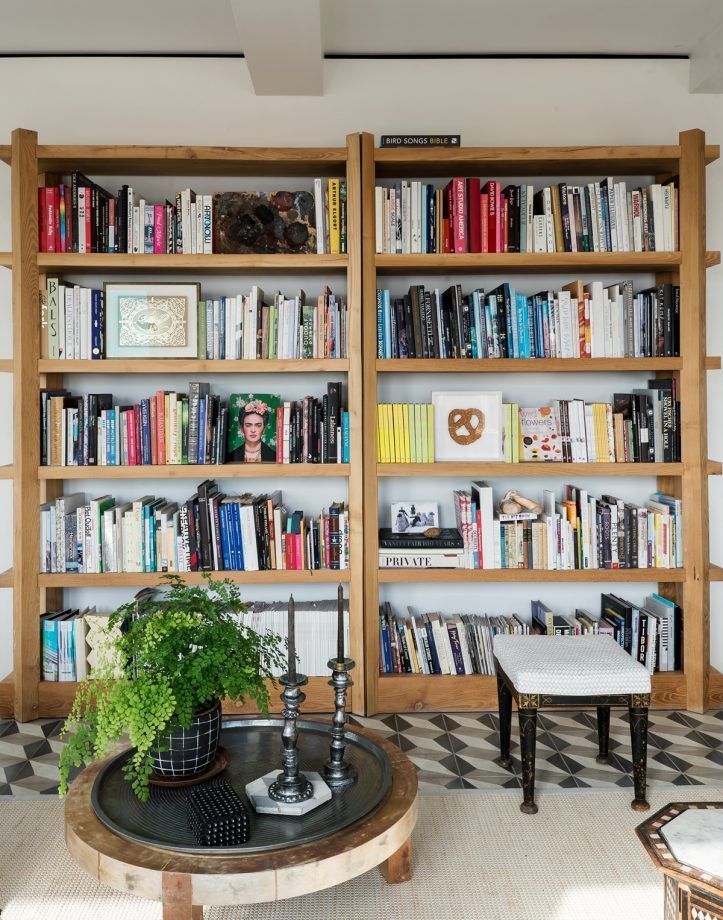 Don't make your TV the focal point of your living room. There's lots you can do to conceal your TV, and we love this simple solution of fixing bookcases on wheels, sliding them apart to reveal a wall-mounted TV.