This kitchen is simply an island and cabinetry, mostly composed of white steel, but with touches of pretty purples and blues in the decor and kitchen utensils.
This design is perhaps my favorite out of the bunch, because I feel it melds the traditional, antique, rustic elements with the modern ones. The white cabinetry is reminiscent of a country farm, as is the dark wood flooring, yet the planks in the ceiling help to streamline the room and the simple furniture offers the modern vibe.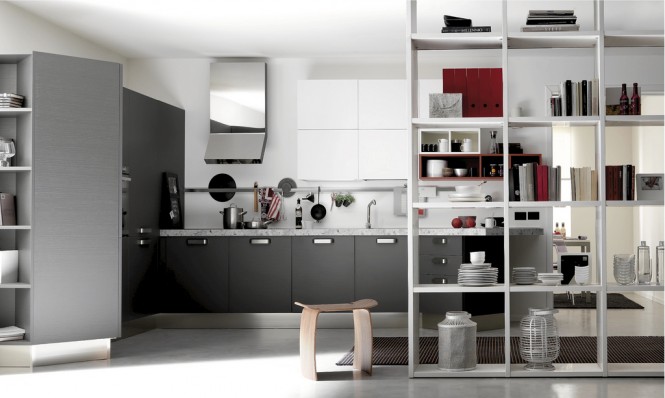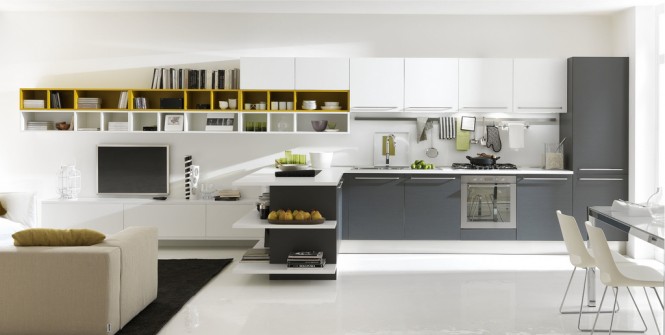 Ferriani likes to play subtley with color. Here, the kitchen is a simple grey and white that trails off into a yellow and white living area.
The cabinetry here is interesting, jumping from white to grey to blue.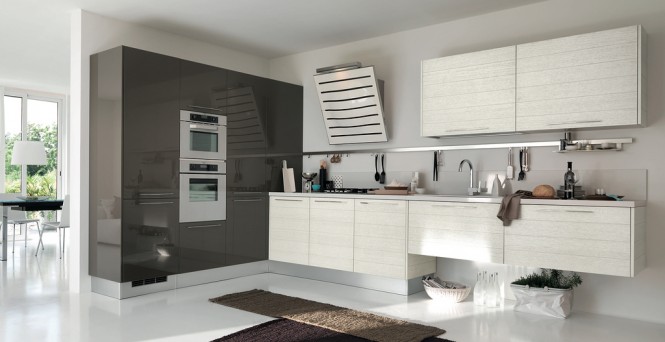 This brown and white kitchen is nicely understated. Instead of additional shelves or cabinetry, the design is further simplified by attaching a single rack that lines the wall above the sink, and open "storage" space underneath part of the counter area.