They not only tried to make that happen but actually succeeded. The house is located in Italy, on a site among vineyards with views towards the nearby Alps.

It features a 300 square meter floor plan which follows the elongated shape of the plot and maintains a low profile. This is not by any means similar to the architecture that defines this historic town but nevertheless manages to feel at home out here.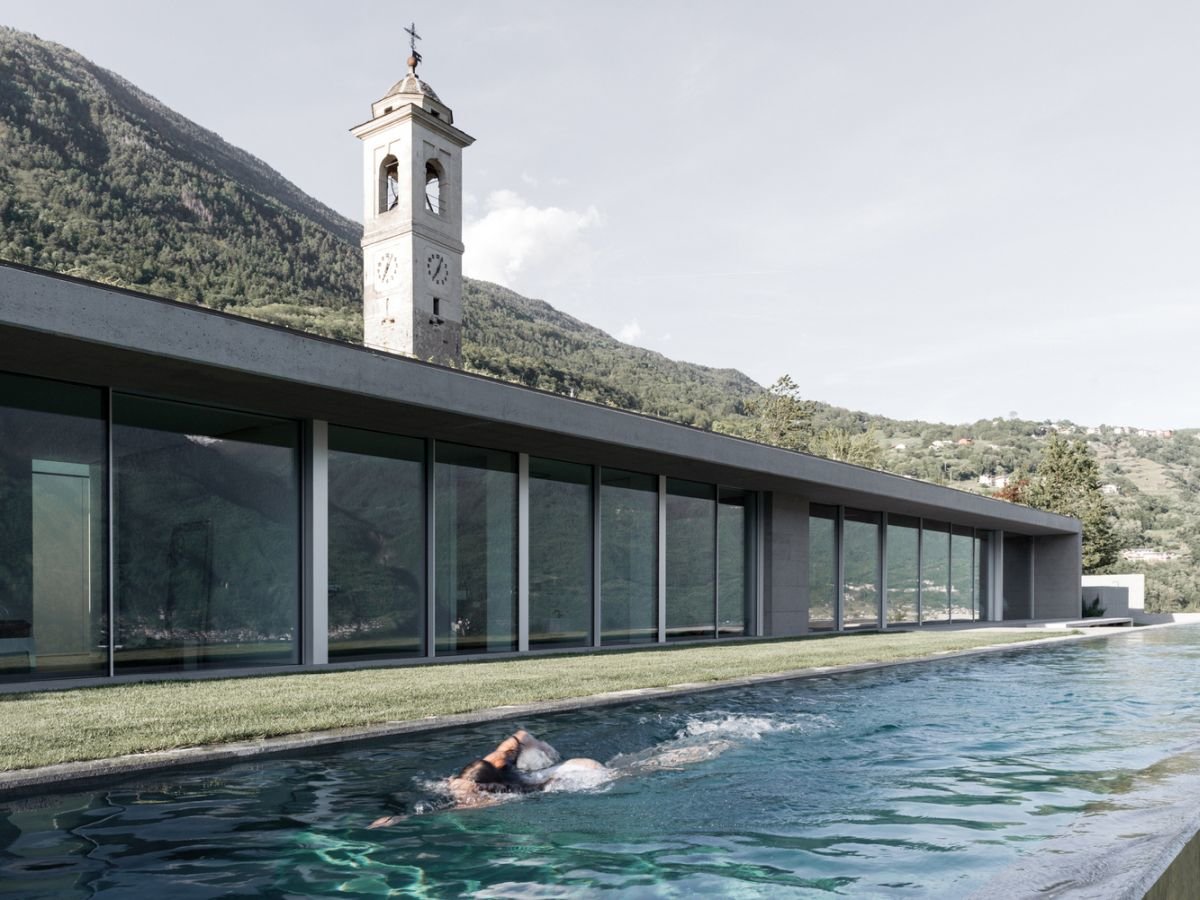 The house has a low profile, with all its spaces arranged on a single floor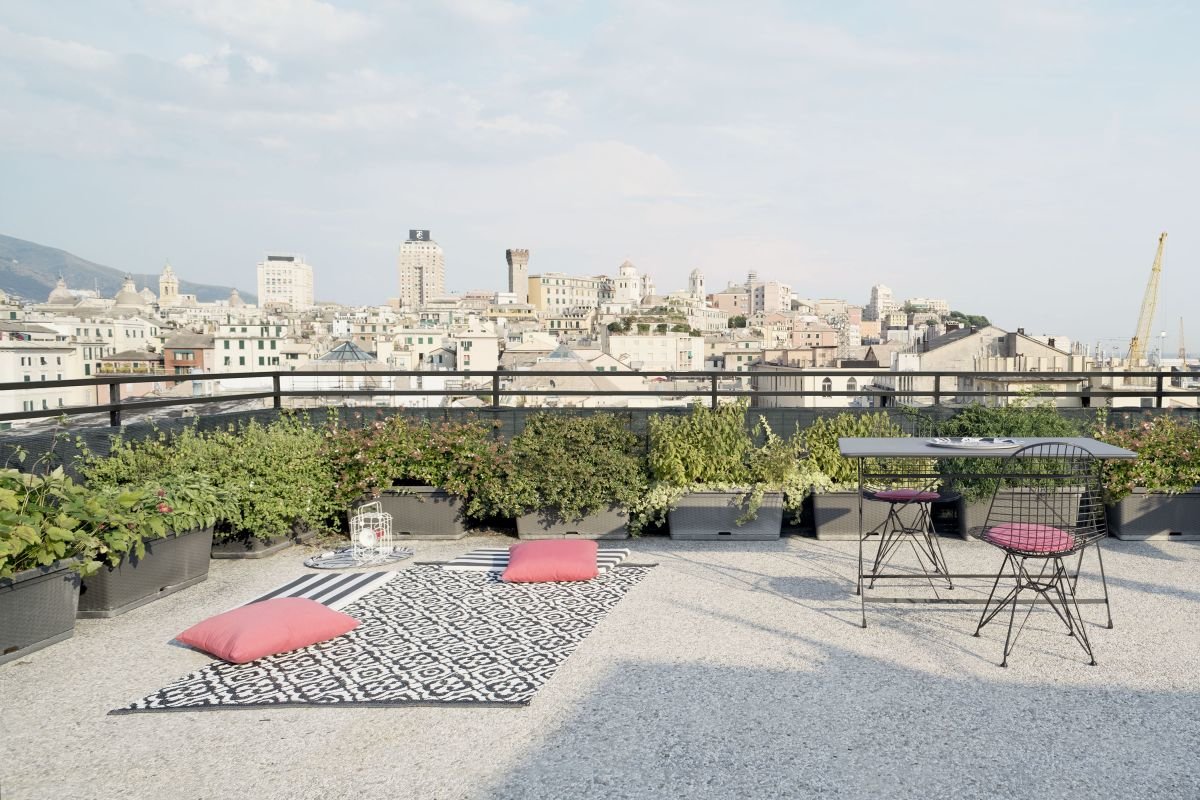 The views from out here are wonderful and the house manages to capture that beauty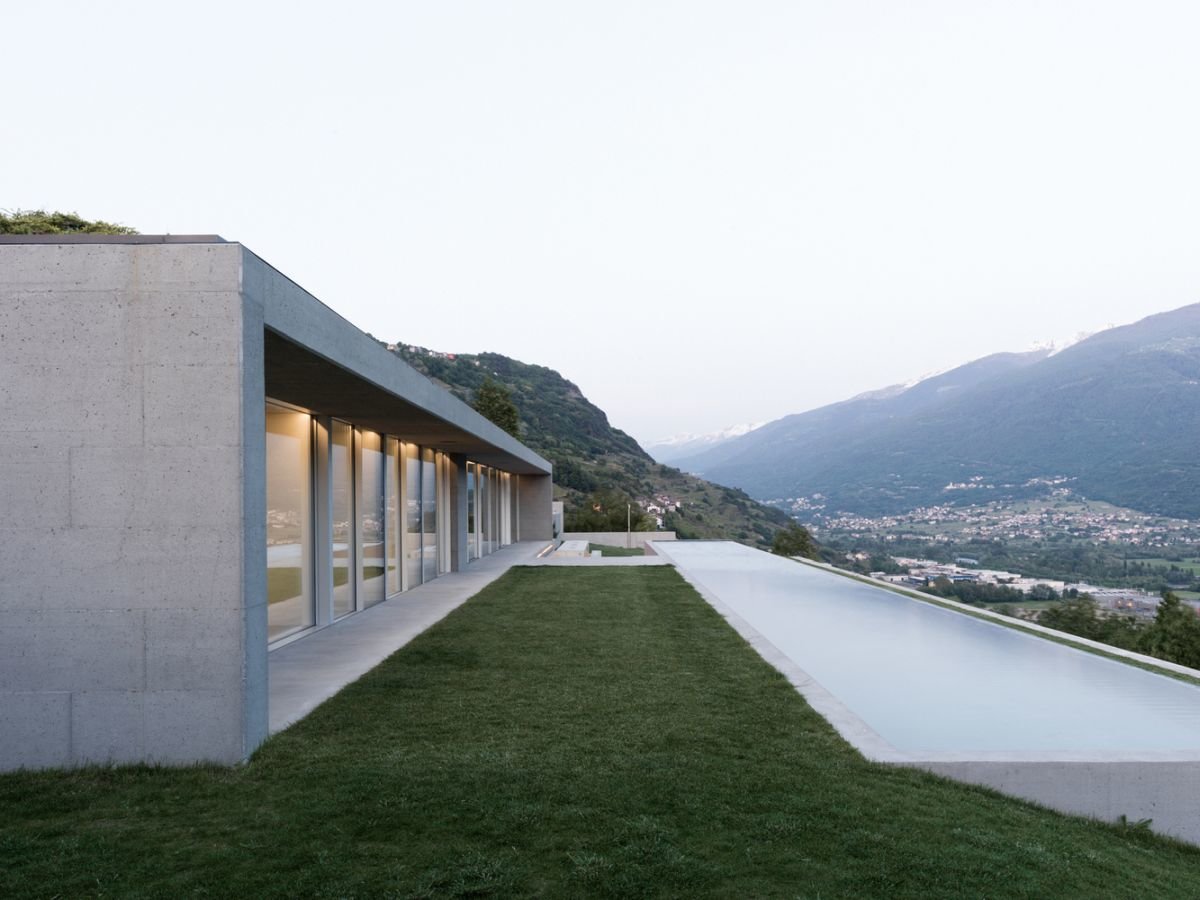 The house and the infinity pool are parallel to each other and that creates a very clean and simple aesthetic
The G House looks and feels very calm and simple. It has a clean and minimalist design, a linear floor plan with all the spaces on the same level and it has large expanses of glass which capture the magnificent views and brings them inside.

The combination of concrete and glass gives it a modern vibe and is in tone with the clean and simple aesthetic that the architects went for. The frameless sliding doors are pretty amazing especially in the living room where they span 35 meters, across the entire space. That's also the length of the infinity pool which sits parallel to the house.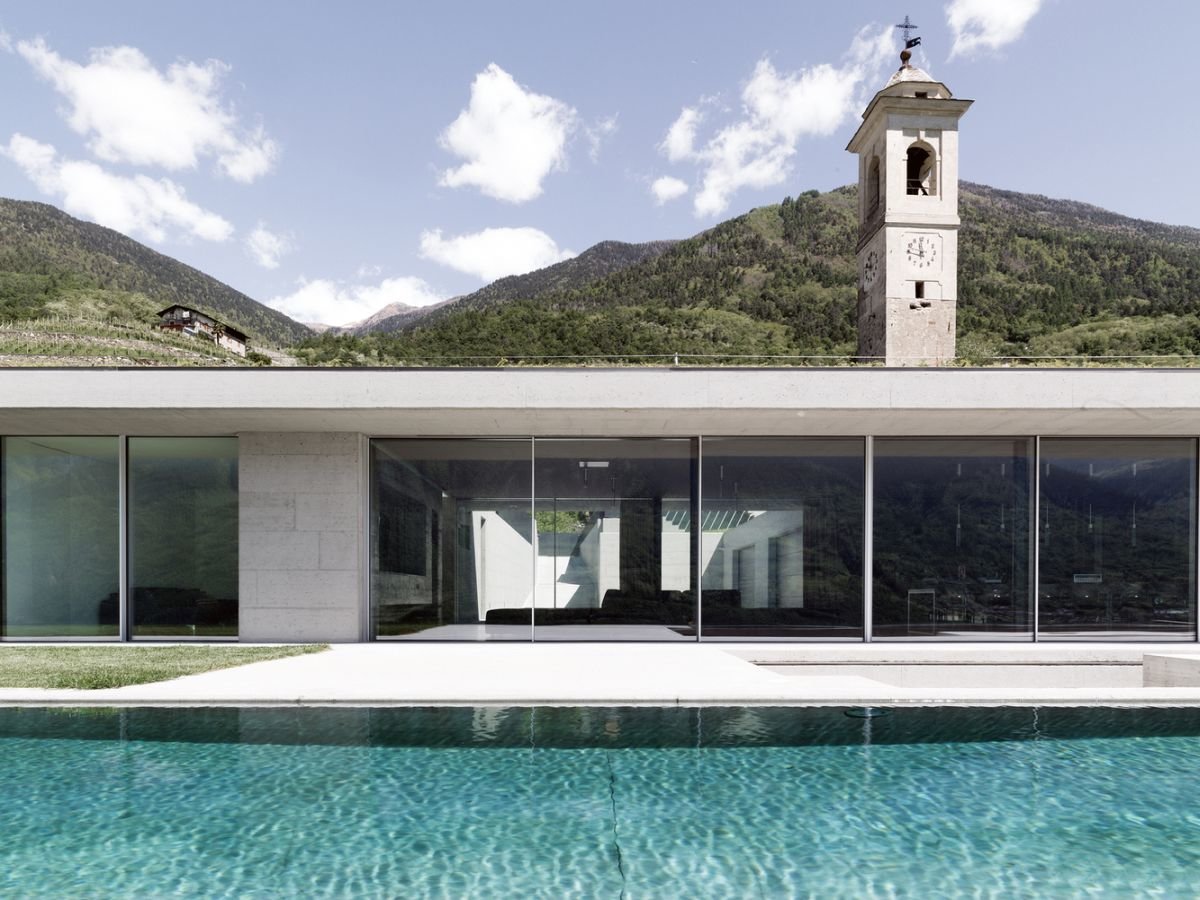 The Alps and the nearby landscape provide a wonderful environment which promotes clarity and relaxation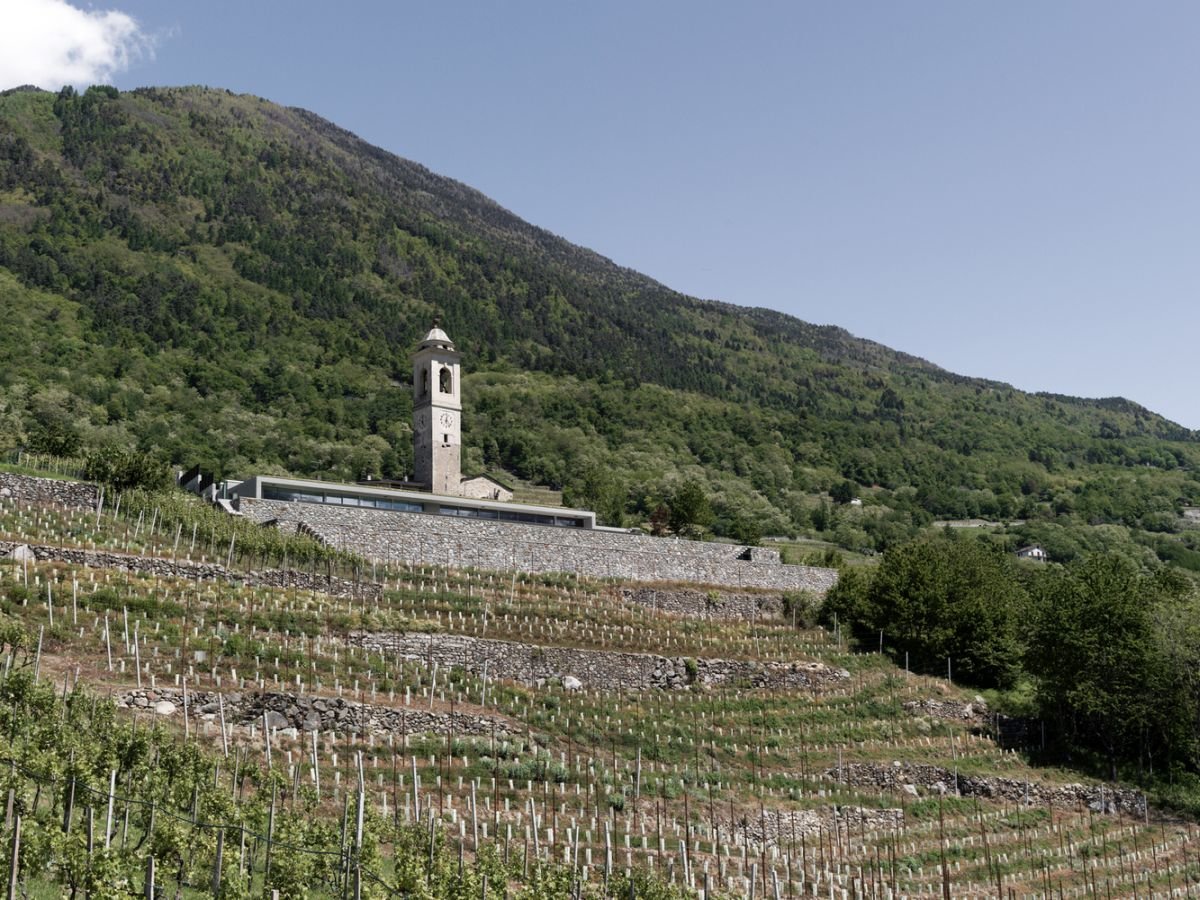 Thanks to its low profile and overall simplicity, the house becomes almost invisible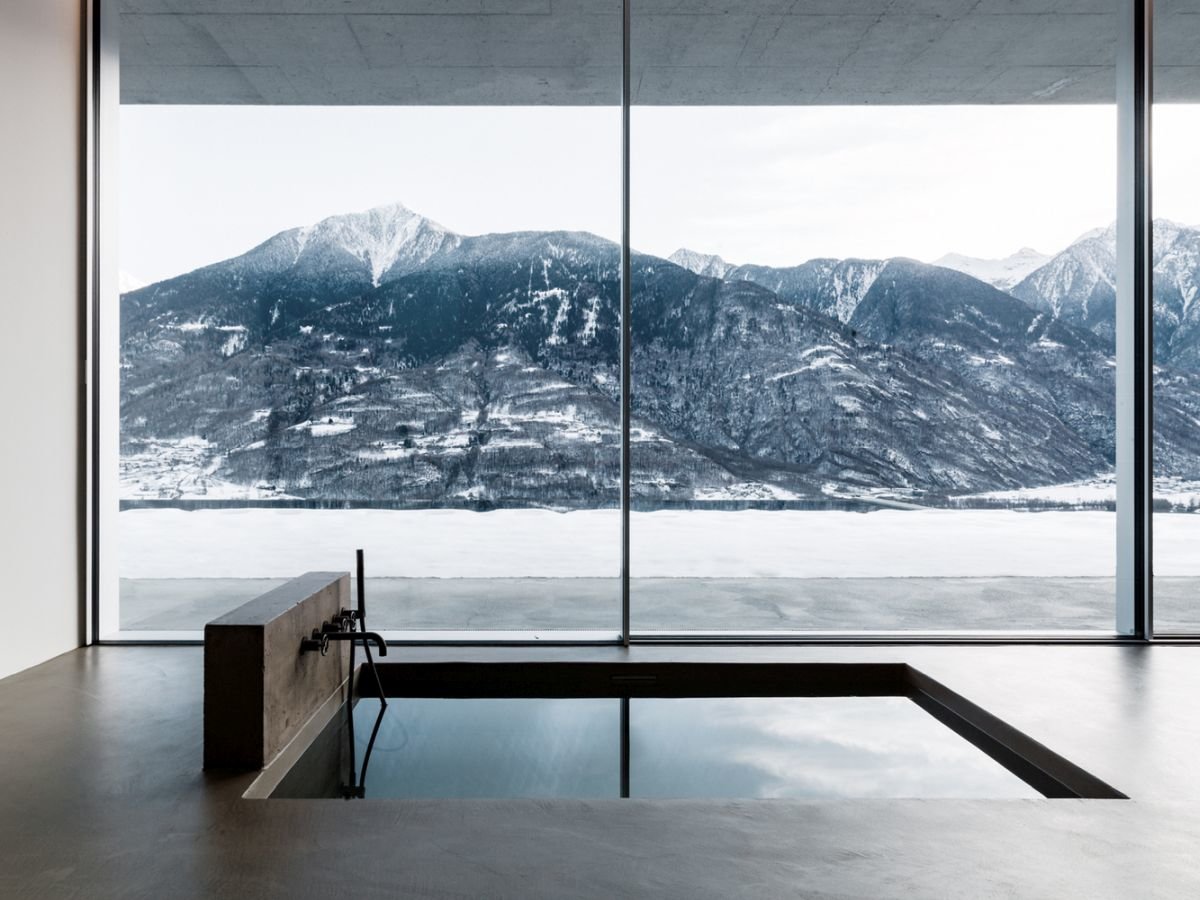 The frameless windows and sliding doors look very sleek and maximize the views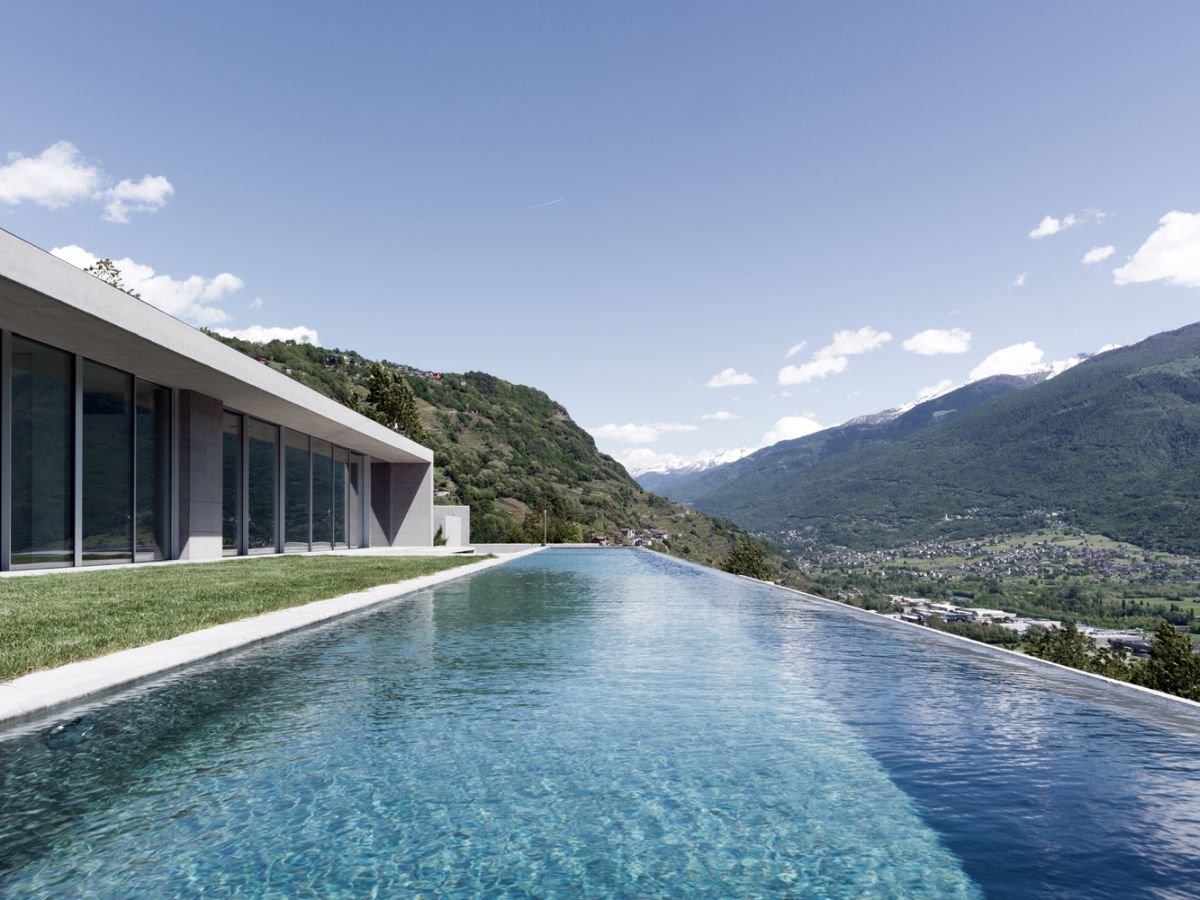 The infinity edge pool also takes full advantage of the location and the extraordinary views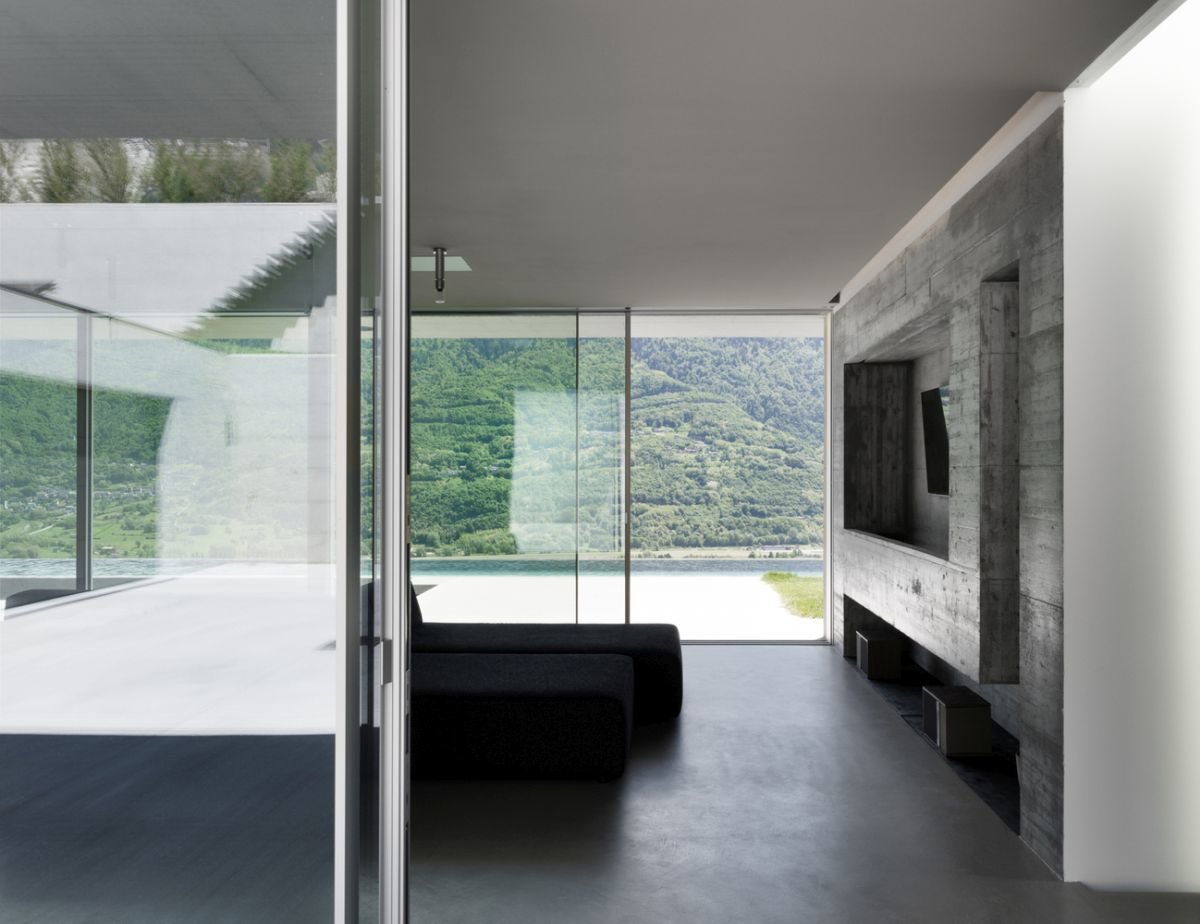 Part of what helps this house blend in so well has to do with the selection of materials and finishes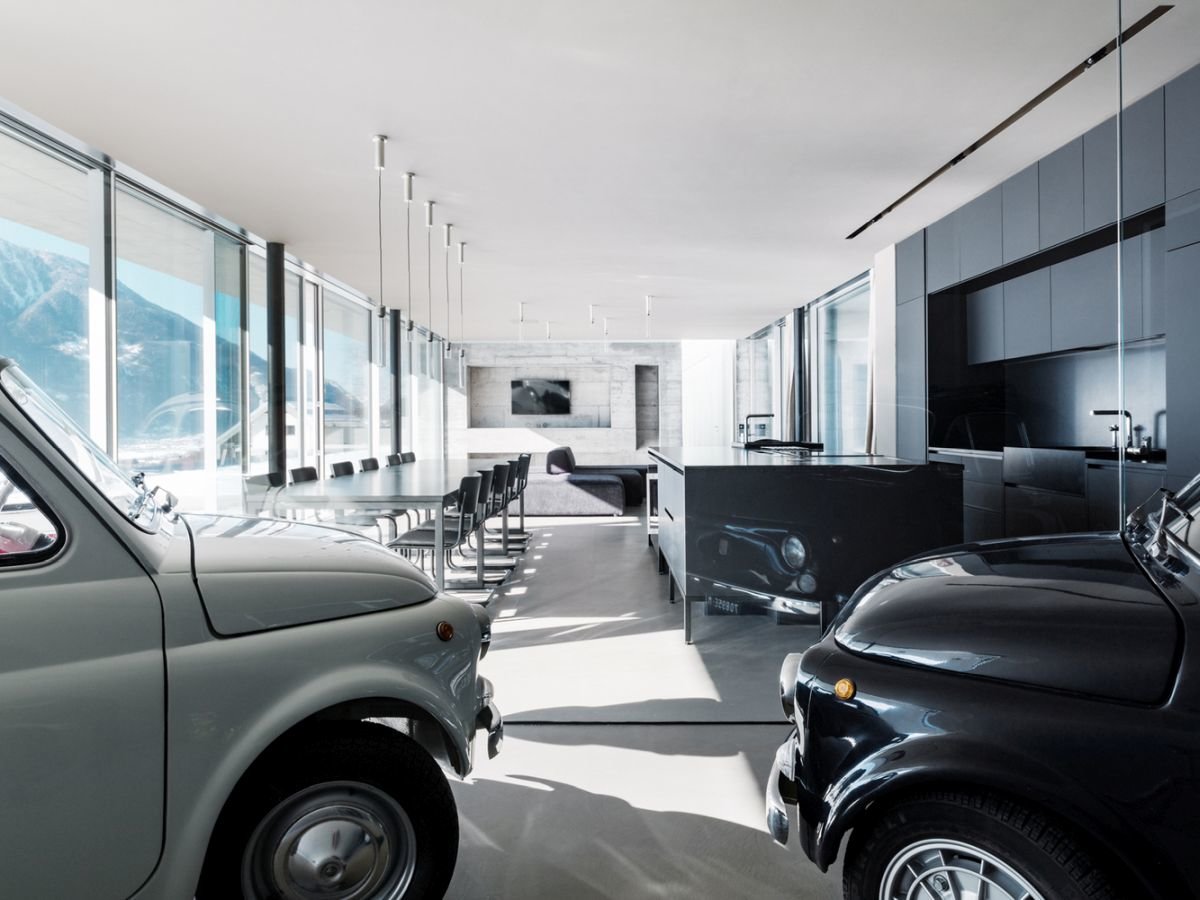 The living space is quite special as it includes this cool exhibition area for the cars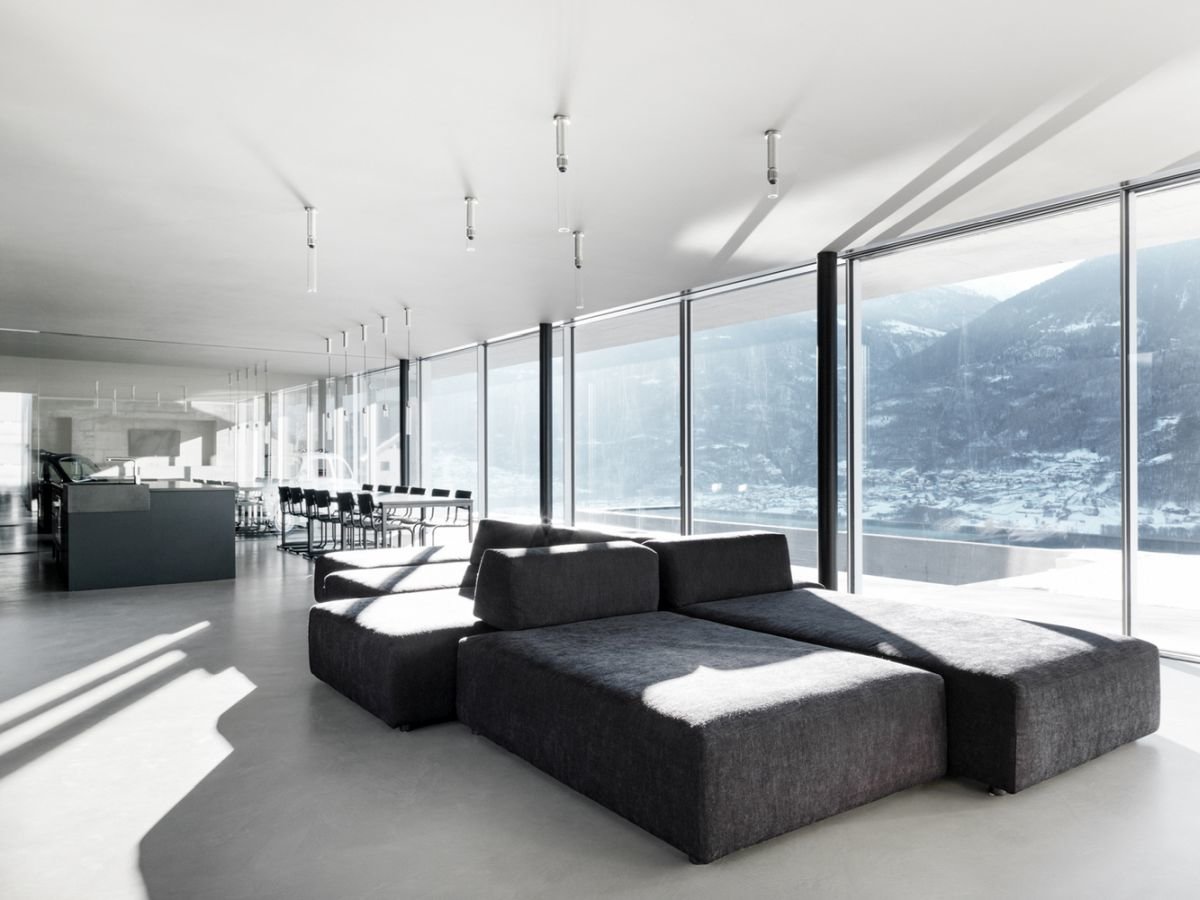 The elongated and linear layout imposes a fairly limited range of options throughout the interior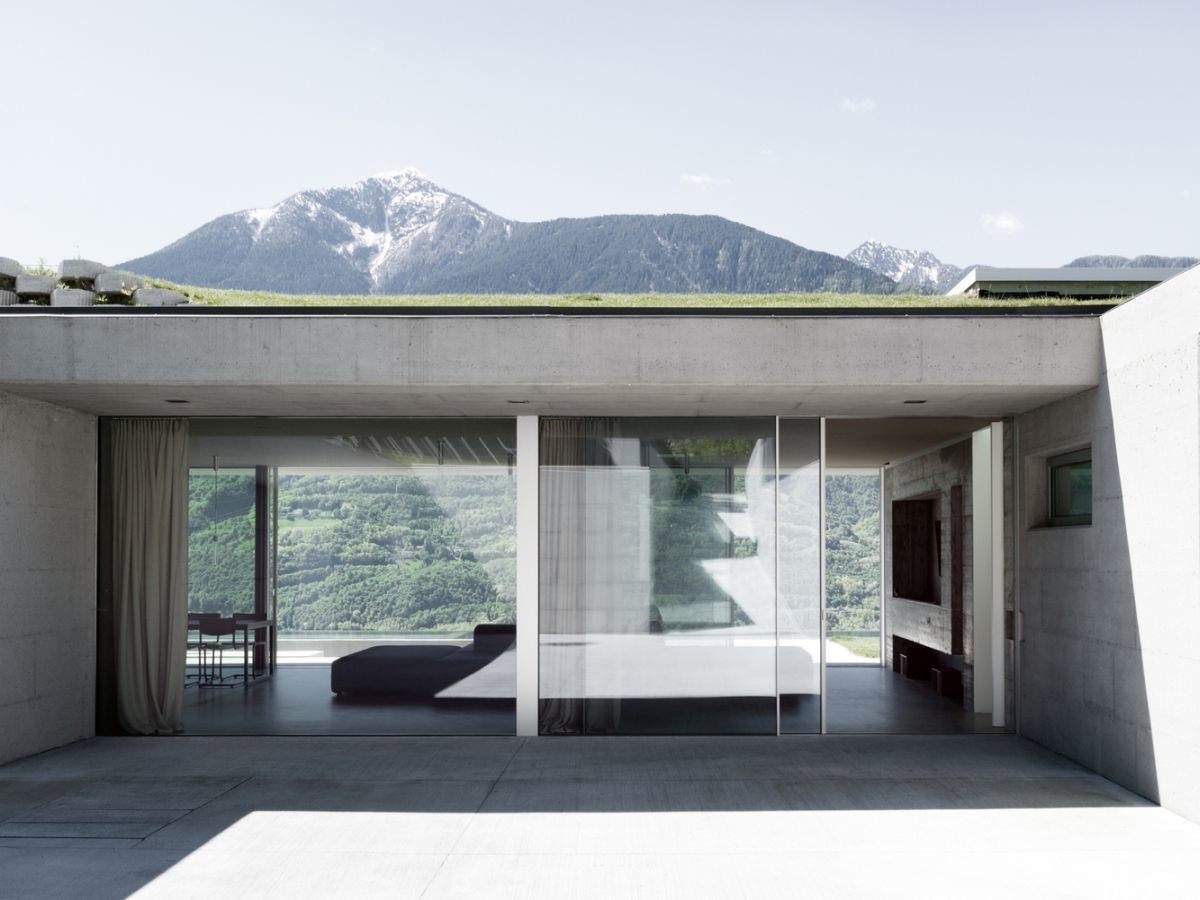 The large glazed surfaces and the green roof combined with a simple concrete shell help the house become one with the land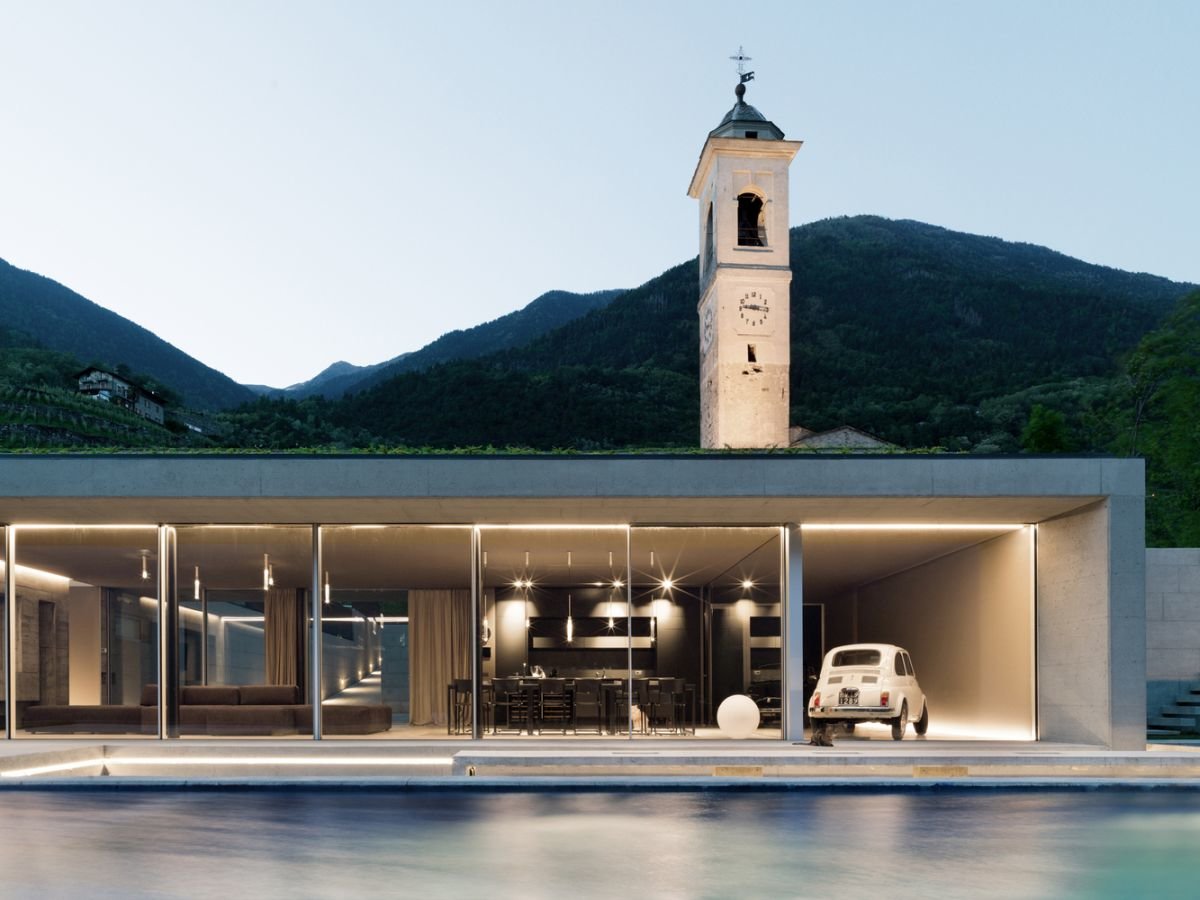 The G House is a very nice blend of modesty and glamour, perfectly balanced inside and out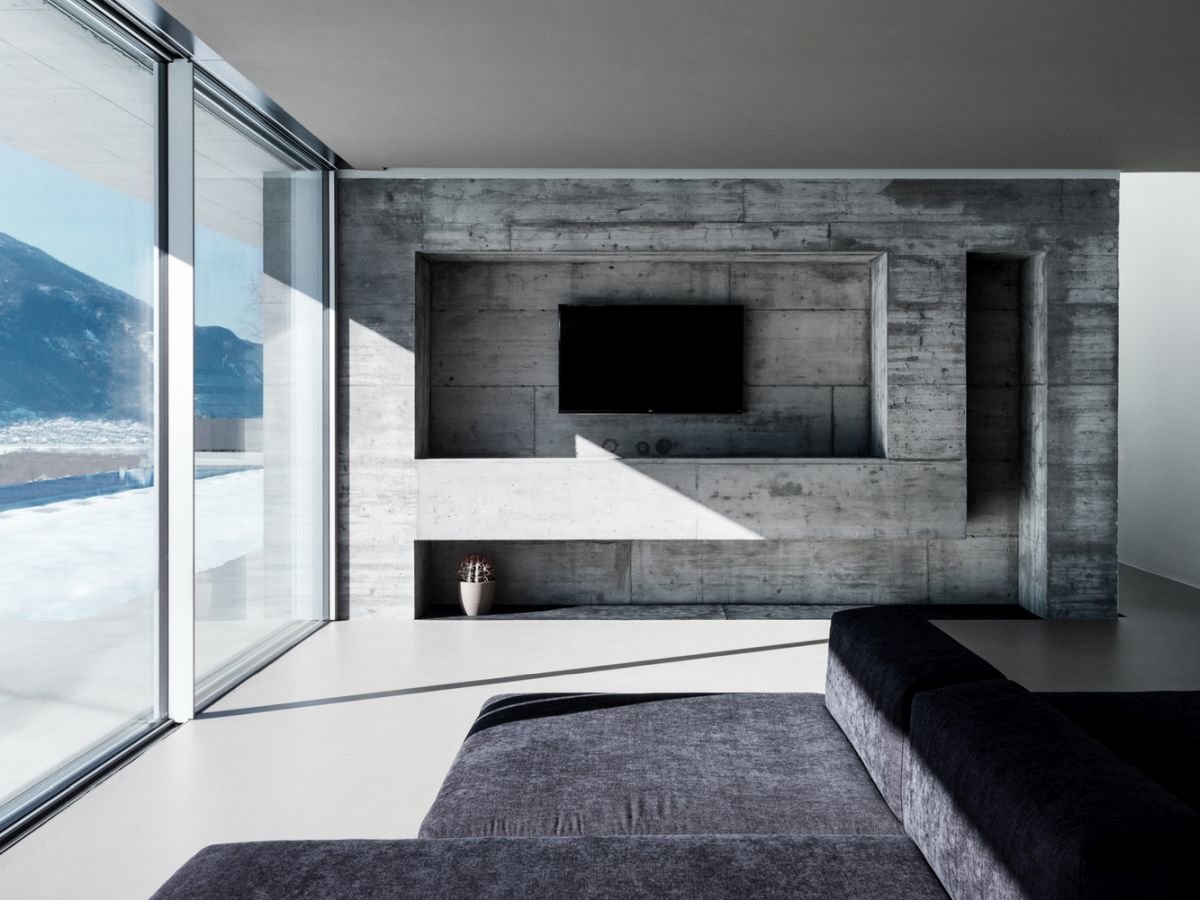 The palette of materials and finishes is reduced to very few options paired with neutral colors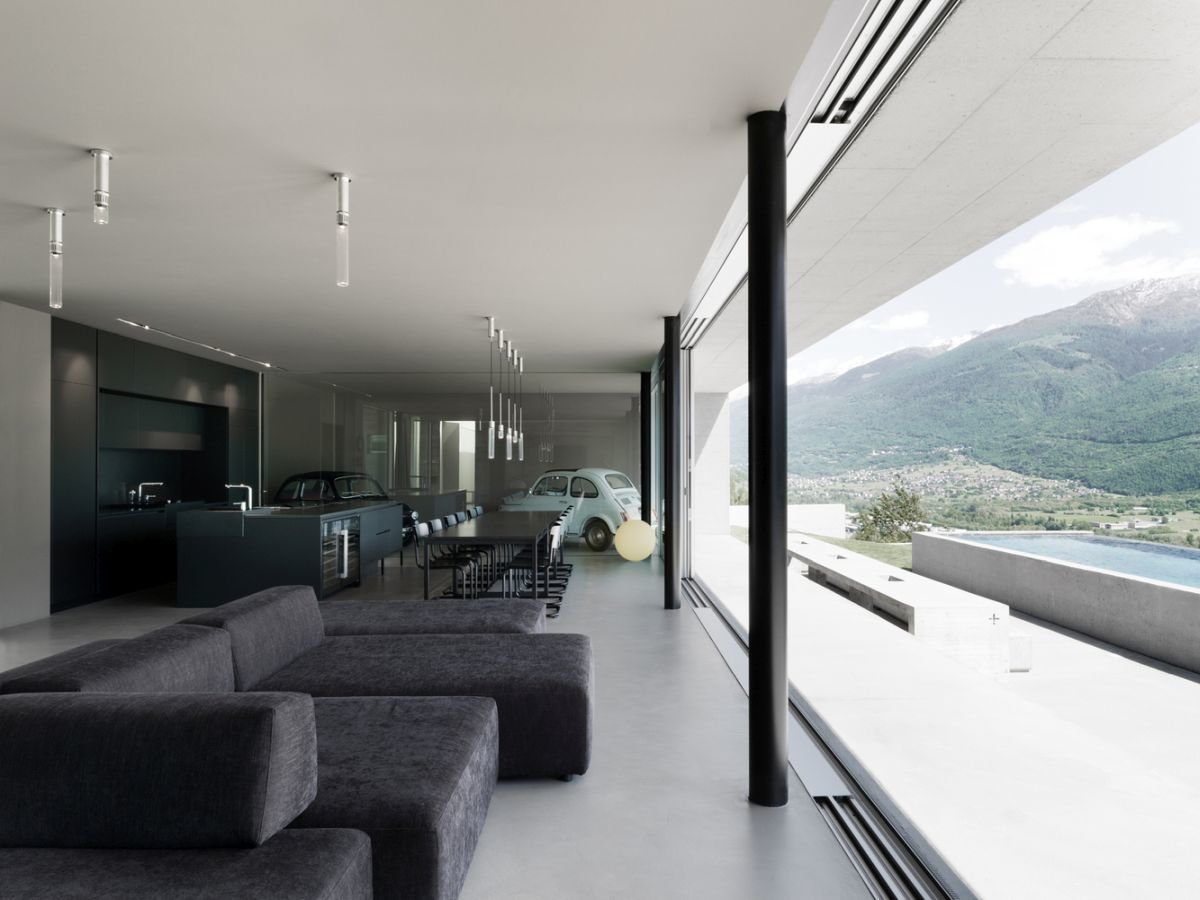 By maintaining a minimalist and neutral interior design, the architects highlight the tranquility of the landscape