If you have a desk job or simply need a place to get organized and keep track of important paperwork, you're probably used to working from home by now. And, if you aren't, part of the problem might be that your home workspace hasn't been optimized to boost productivity and inspire creativity with modern style. If you're drawn to modern design and you've been on the lookout for minimalist, understated inspiration, you're in the right place. Ahead, we're spotlighting 15 modern home offices that will get you even more excited about skipping your commute. So keep reading for plenty of modern home offices to inspire your own spaces, no matter how much room you actually have to dedicate to a desk.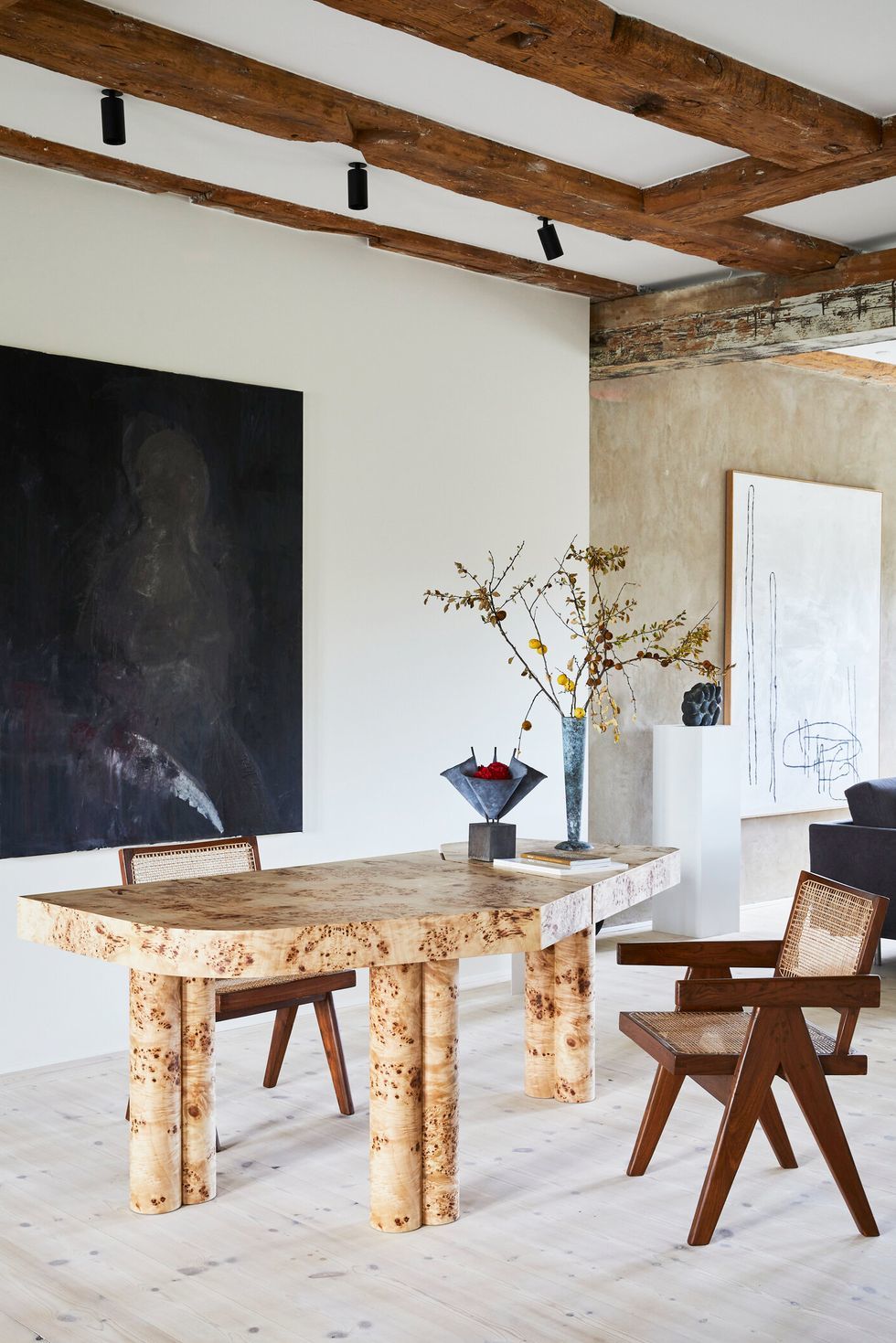 Install Track Lighting

Install track lighting to clear up space on the desk that you'd use for task lighting so you can really spread out as you work. We love how the rustic farmhouse bones of the space feel like a natural fit with the rest of the environment even though the furniture and artwork are super modern. This is thanks to the organic materials, like burled wood and rattan.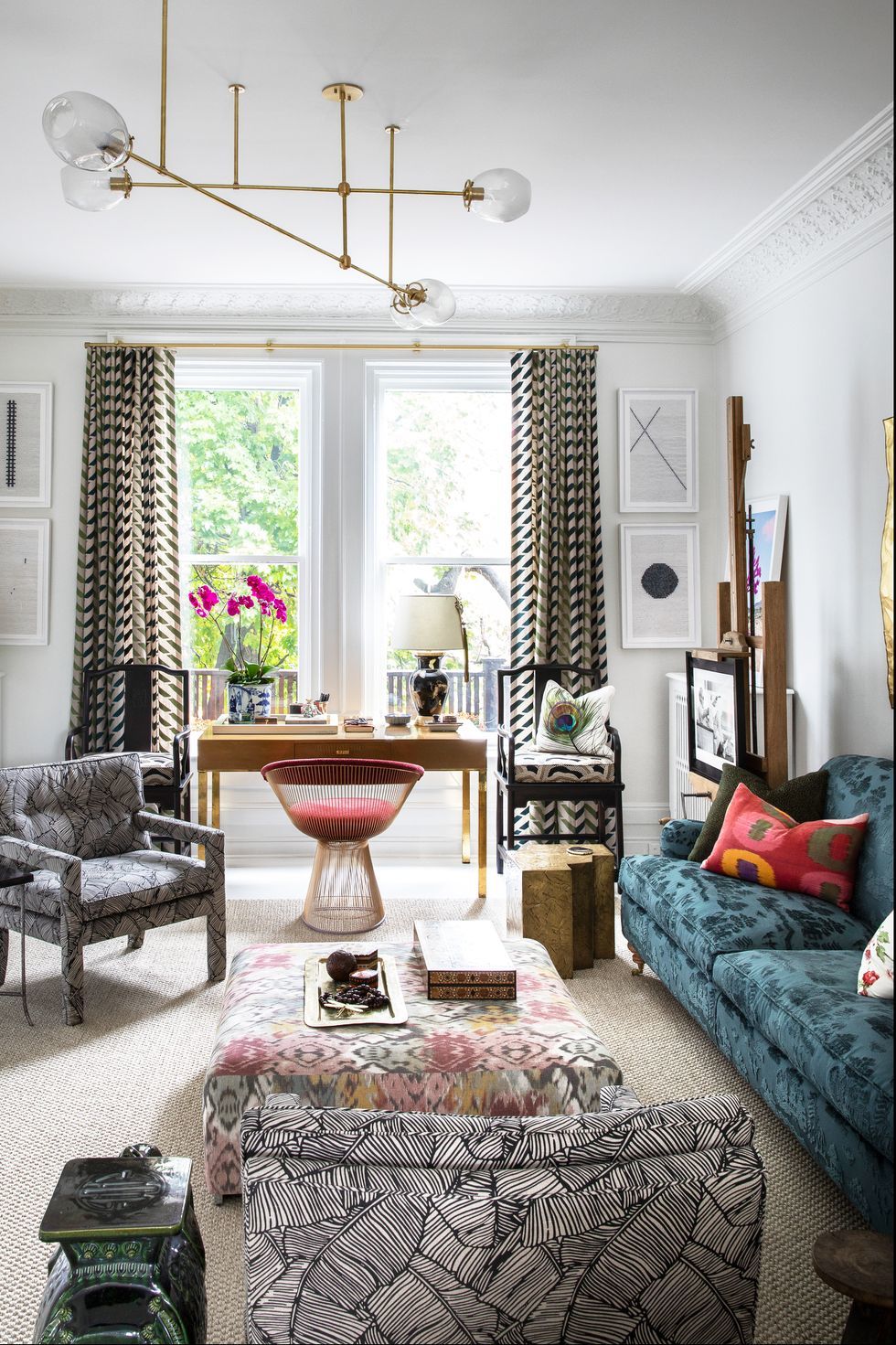 Carve Out a Spare Corner

Make your home office feel like it's in its own room by facing away from the rest of the space. This will help you keep your task zones separate and stay focused. Though this living room by Les Ensembliers is a gathering space for hangouts, the fun colors and pattern-packed fabrics taper off by the far window, where monochromatic tones set the pace for working from home.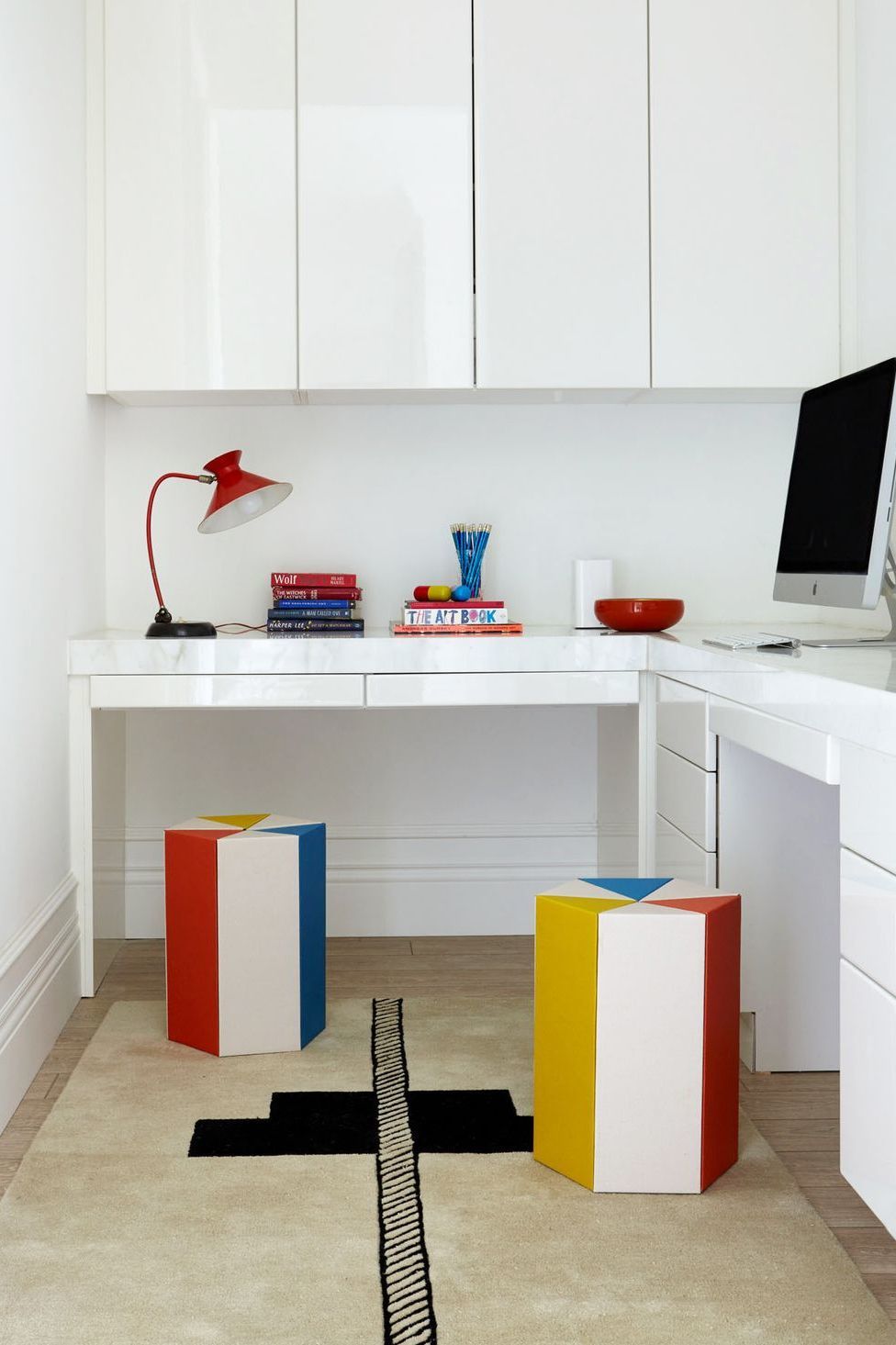 Use High Gloss

Opt for glossy white lacquered cabinets and furniture for a small makeshift home office in the corner of a larger room or if you're converting a walk-in closet and need to maximize light. The high sheen gives a mirror effect, reflecting light to make it feel like a larger, more open space. Designer Raji Radhakrishnan gave this home office some pops of fun and vibrancy with primary-colored stools and a graphic rug.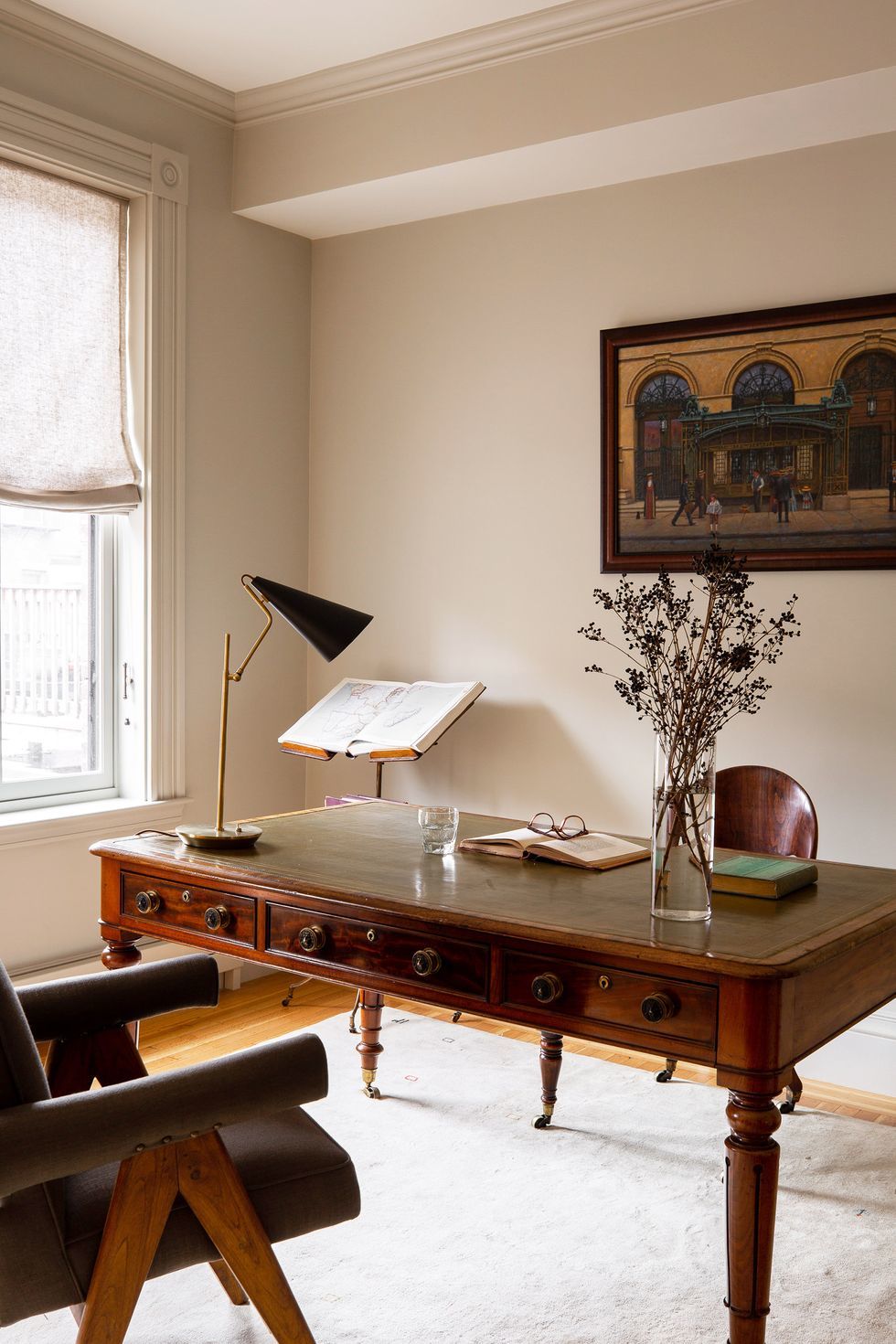 Honor Architectural Integrity

Modern lighting and seating blend beautifully with antiques in this home office designed by Jae Joo. Tasked with redecorating this Boston rowhouse, she made sure to honor its historical integrity while also bringing it into the 21st century. Cream walls also prove that white isn't always the best route.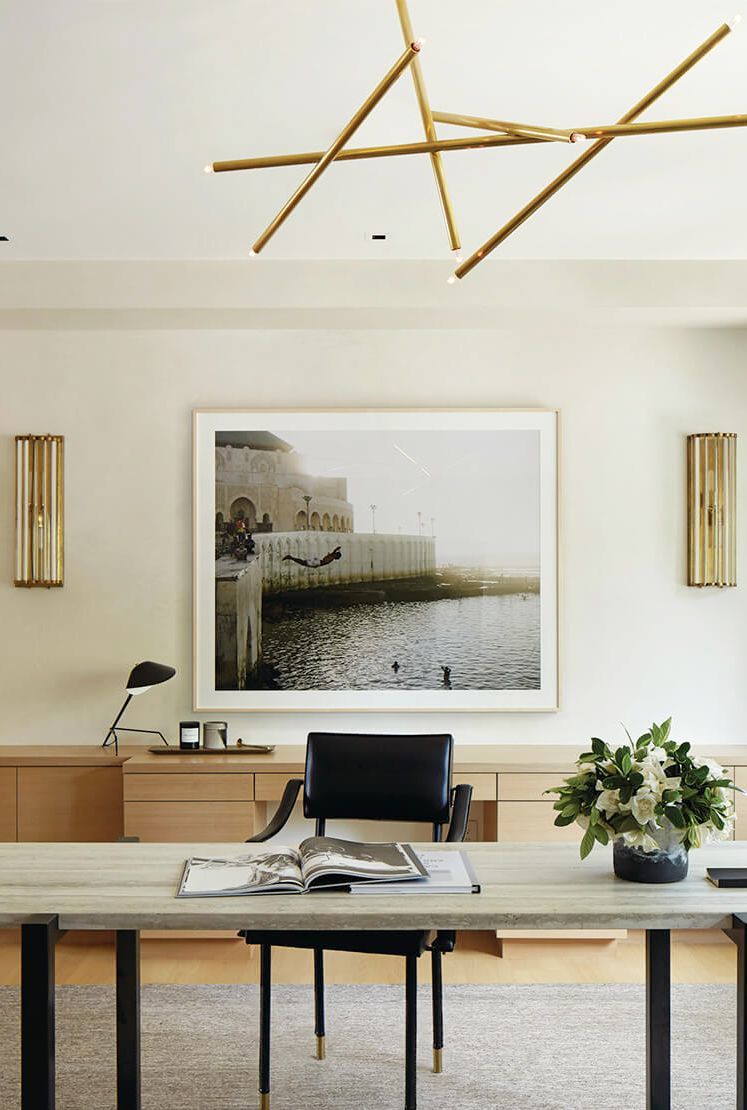 Keep Flowers at Your Desk

Architectural lighting, warm neutrals, and a serene photograph make this space by Catherine Kwong Design an ideal work-from-home office. To liven it up, make sure you always keep fresh flowers on your desk.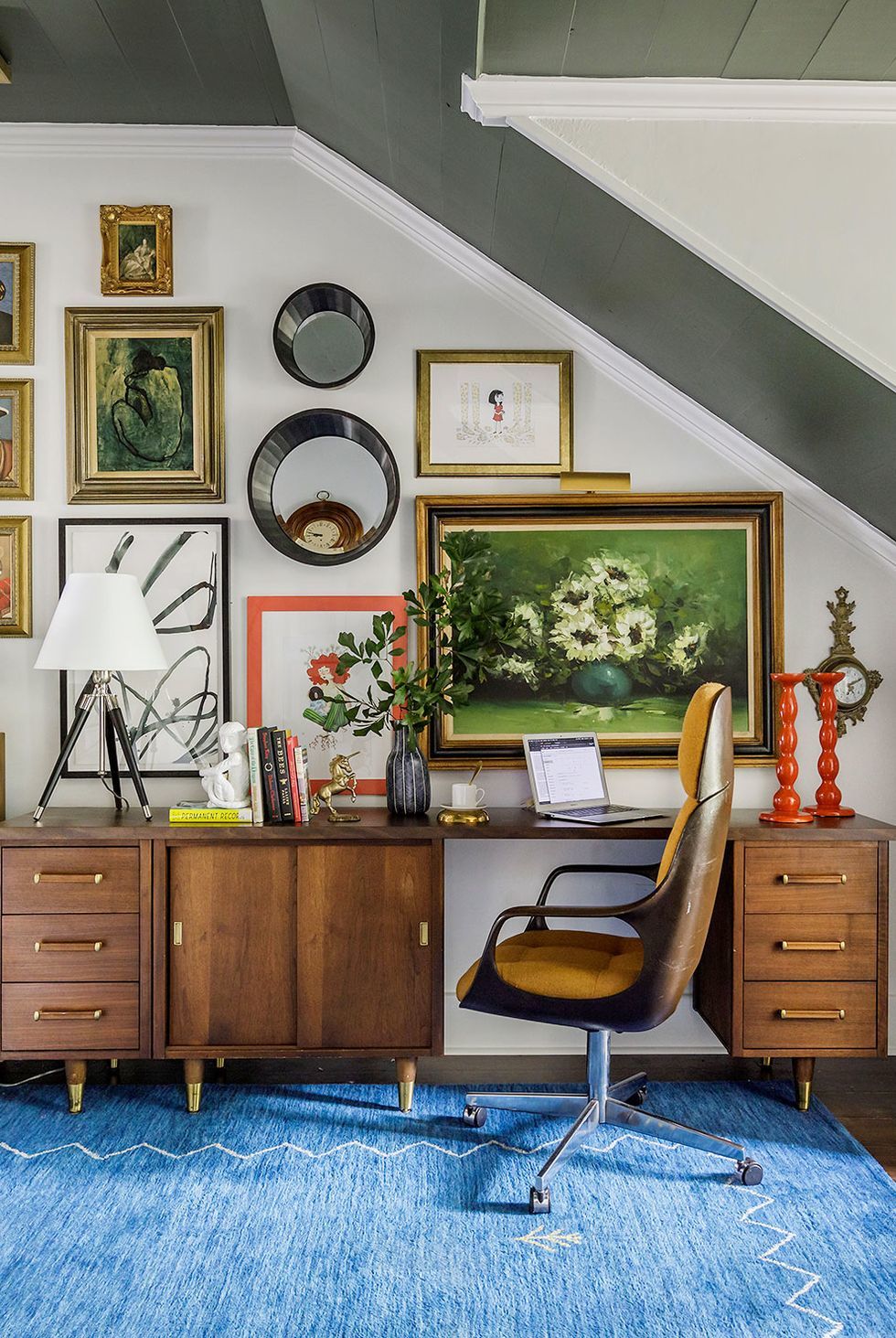 Look at Colorful Artwork

When you don't have a view or even a window to look out from your desk, cover the walls in invigorating, colorful artwork like Krystal Matthews did here in her daughter's bedroom, where she studies from home.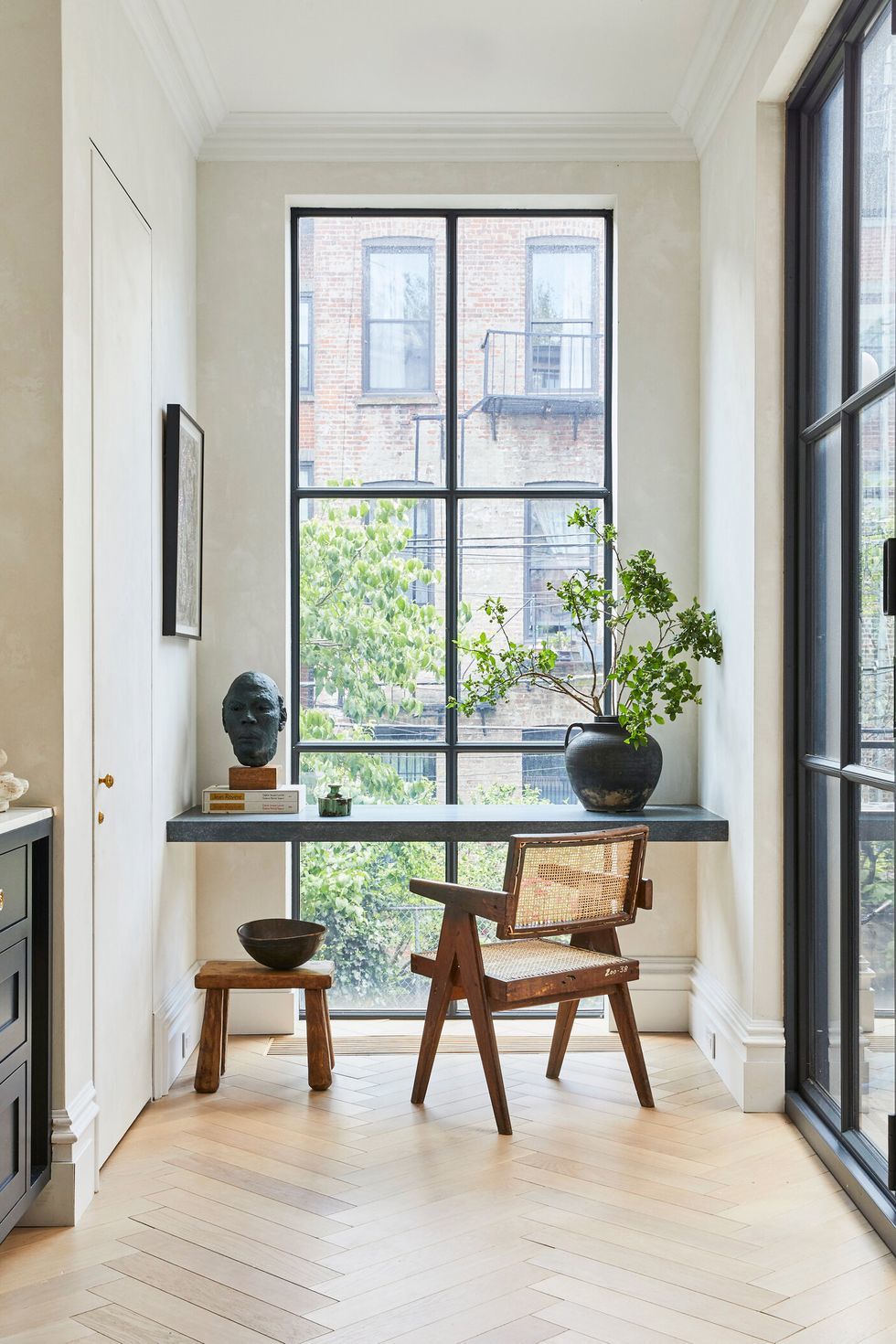 Look Outside

With gorgeous custom steel-frame windows flooding the room with light, it'd be pretty hard not to feel inspired here. If there's a spare nook in a light-filled hallway, kitchen, or mudroom, consider customizing a floating desk for a clean, minimal look that still provides plenty of space to spread out and hunker down.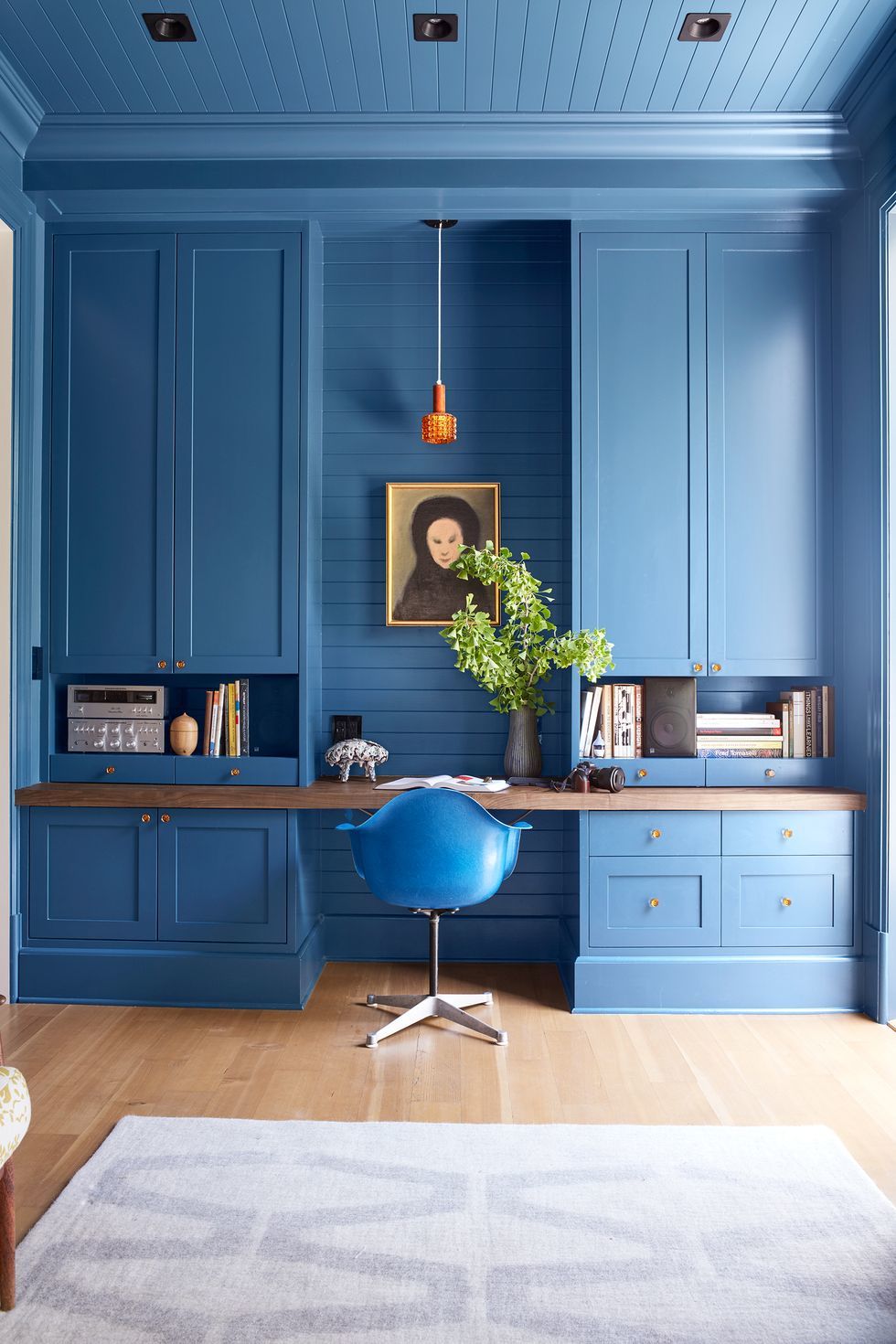 Paint it Your Favorite Color

Make your home office feel comforting and inspiring to you, whatever that may mean. Here, that meant sticking to a blue color scheme. If you have a favorite color, why not run with it? A bold paint color introduces your personality without taking up any useable floor space, too.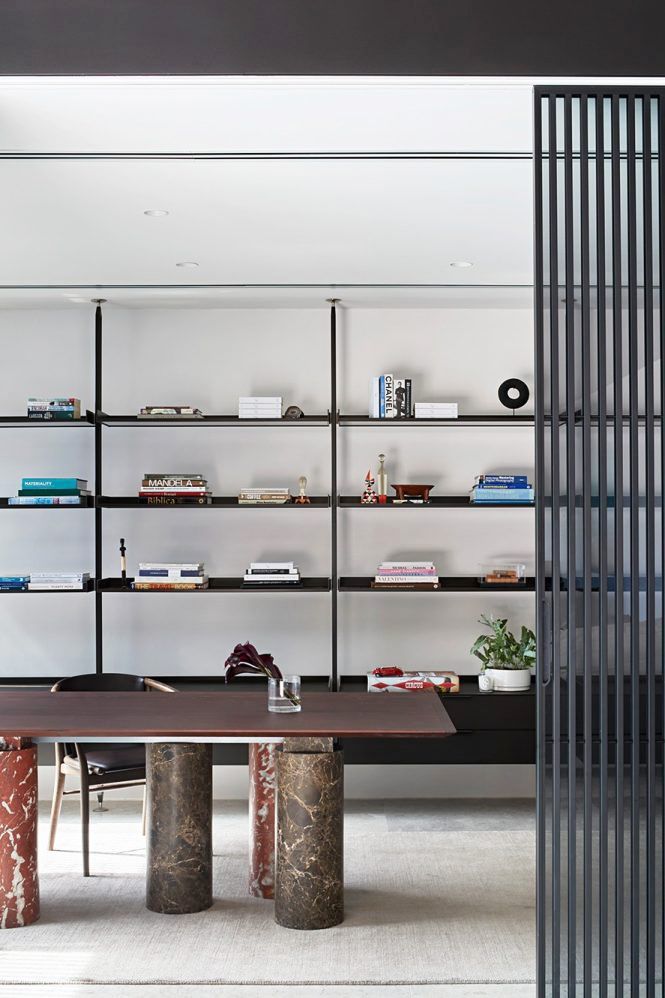 Make It Grand

This home office designed by Australian design firm Hecker Guthrie is so cool, it's almost intimidating. But, hey, if that's the vibe you're going for in a modern home office and you feel most at ease against ultra-modern backdrops, more power to you. From the nature-inspired materials and streamlined modular shelving that keep things running smoothly, this is the formula for modern elegance.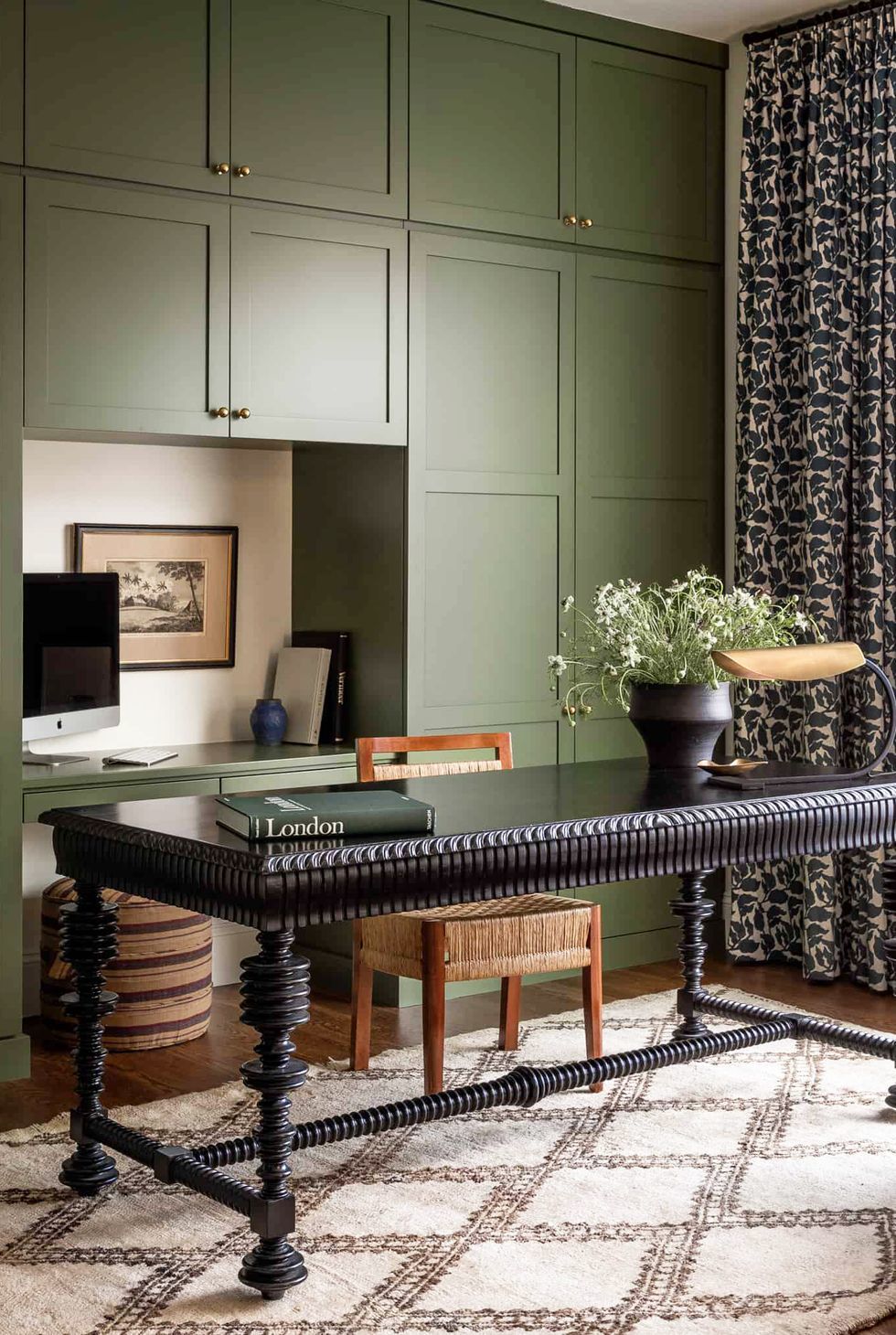 Break Into Sections

If you're someone who likes to break your workday into different sections—like setting aside the morning for emails, midday for meetings, and afternoon for ideating—you may want to think of your actual office layout in the same way. Here, Heidi Caillier put a monitor in a smaller built-in desk for getting organized while the larger table is great for mapping out larger projects and taking meetings.