With plenty of stylish storage to keep your accessories out of sight, all that's left to enjoy is the clean, uncluttered serenity of a spa-inspired bath.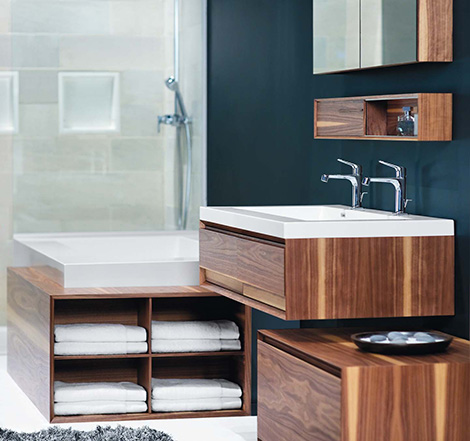 The nice thing about these designs is they can be customized to suit any space, large or small. Simply choose the pieces you want and need, in whatever quantity that meets your needs – it's entirely up to you. But like a good potato chip, it's hard to stop at just one.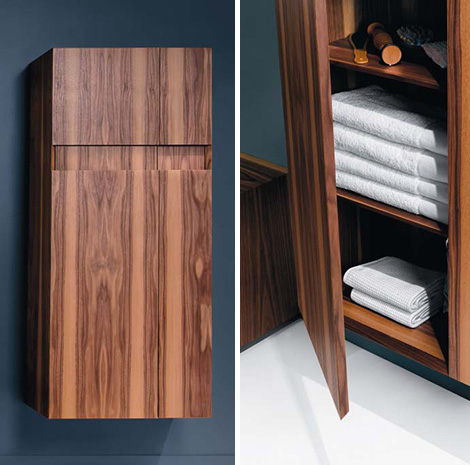 The vanity is simple yet striking, with clean-faced drawers, integrated handles and a square mirror to catch your reflection in. We also love the matching storage and linen cabinets, which come in a variety of dimensions. The collection oozes Japanese simplicity, it can only be described as "pure" with its geometric lines and hidden handles.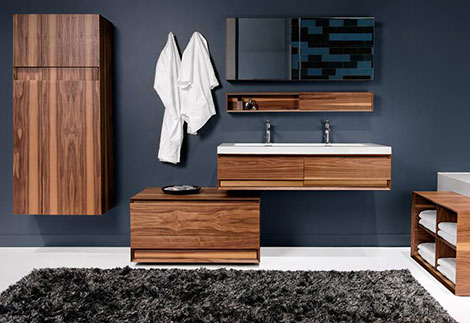 Choose from a range of finishes like oak veneer (available in natural, white, wenge, white-washed and grey-washed) and walnut veneer (which comes in natural or chocolate) – it's as delicious as it sounds! Or for a more modern edge, opt for the high-gloss, lacquered finish in white or anthracite.