Good morning sunshine: What better way to start the day? The mimo colour universe is pure inspiration:
Magnificent white in the finest ceramic, punchy pink or style-setting black, select your own colour idiom. mimo also flaunts conventions, the design concept breaks away from sharp edges. Love of life rules, and when it comes to ceramic, it's curvy and occasionally asymmetrical, with lots of practical storage space and easy-clean surfaces – all in a minimum of space.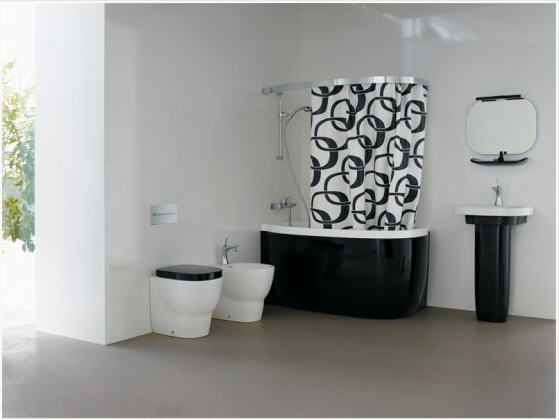 Heartbreakingly beautiful: The mimo washbasin with hidden overflow and shelves with wittily curved surface. Select your colour idiom and you will have to agree: This ceramic collection has charm, right down to the faucets, featuring joystick lever for perfect water control.

mimo is a specialist in impeccable bathing: mimo bathroom furniture by Laufen conceals all those bits and pieces which, left lying around, might otherwise give an impression of untidiness. The furniture is wall-mounted (for ultra easy floor cleaning) with high-quality, scratch-resistant surfaces made of recycled material. Caring for oneself and the environment – that is the mimo credo. "Swiss Made"
not only guarantees premium quality, but also high standards in terms of sustainable products and product utilization. Bathing with a clear conscience.