To create an apartment that can adapt to the demands of its inhabitants both short- and long-term, Madrid-based BURR Studio started with an empty warehouse. According to the firm, the resulting dwelling, dubbed María Guerrero-or MG08 for short-is an "architectural intervention capable of being subdivided into different units, depending on the needs of its tenants."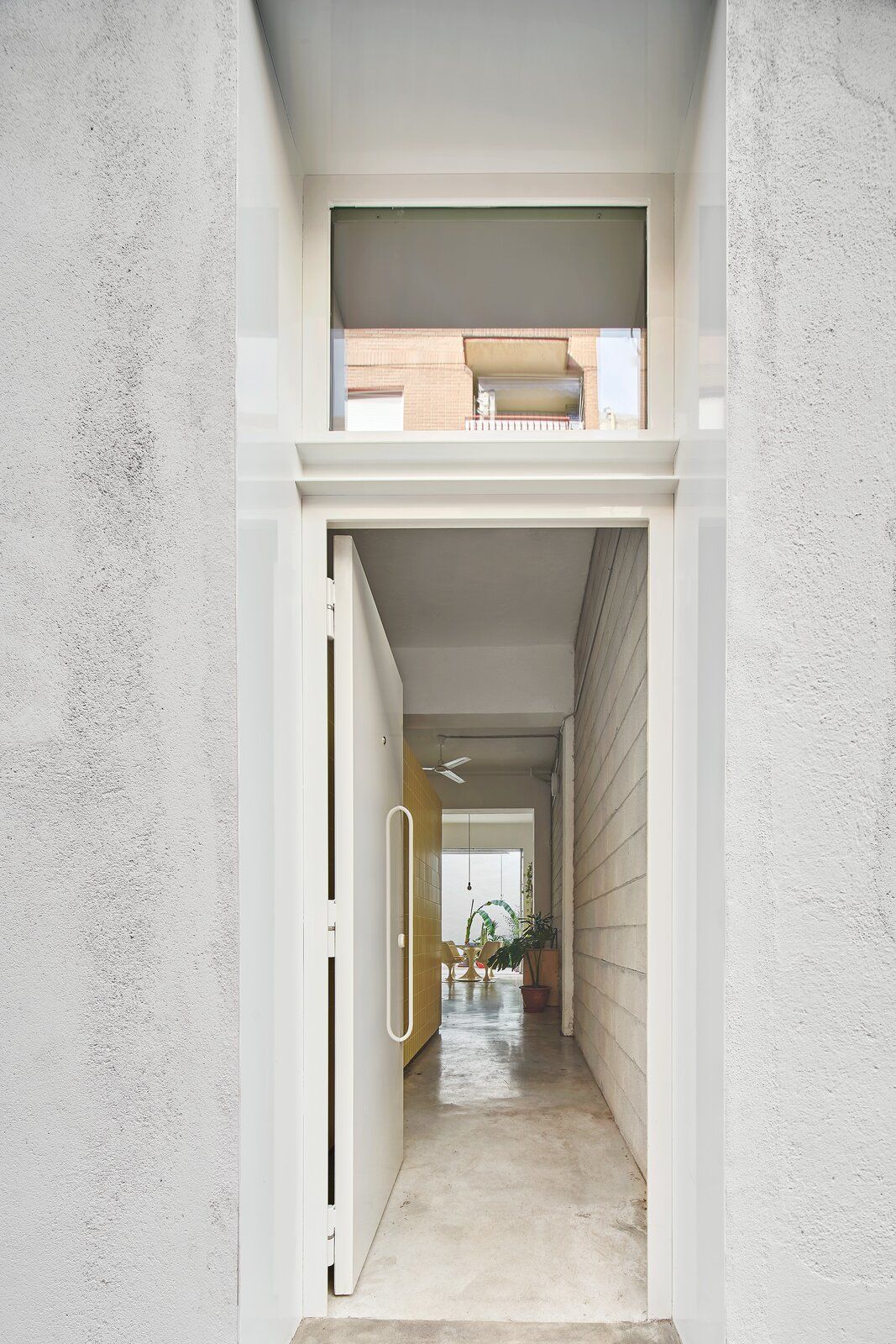 To divide the interiors into two individual units, a partition wall can be implemented as a physical and acoustic barrier. Creating separation allows the residents to rent out the additional space or house guests. "The model can evolve parallel to the economic or spatial needs of the inhabitants, so that the space can be unified into a single unit for a period of time, or become two independent spaces again in the future," note the architects.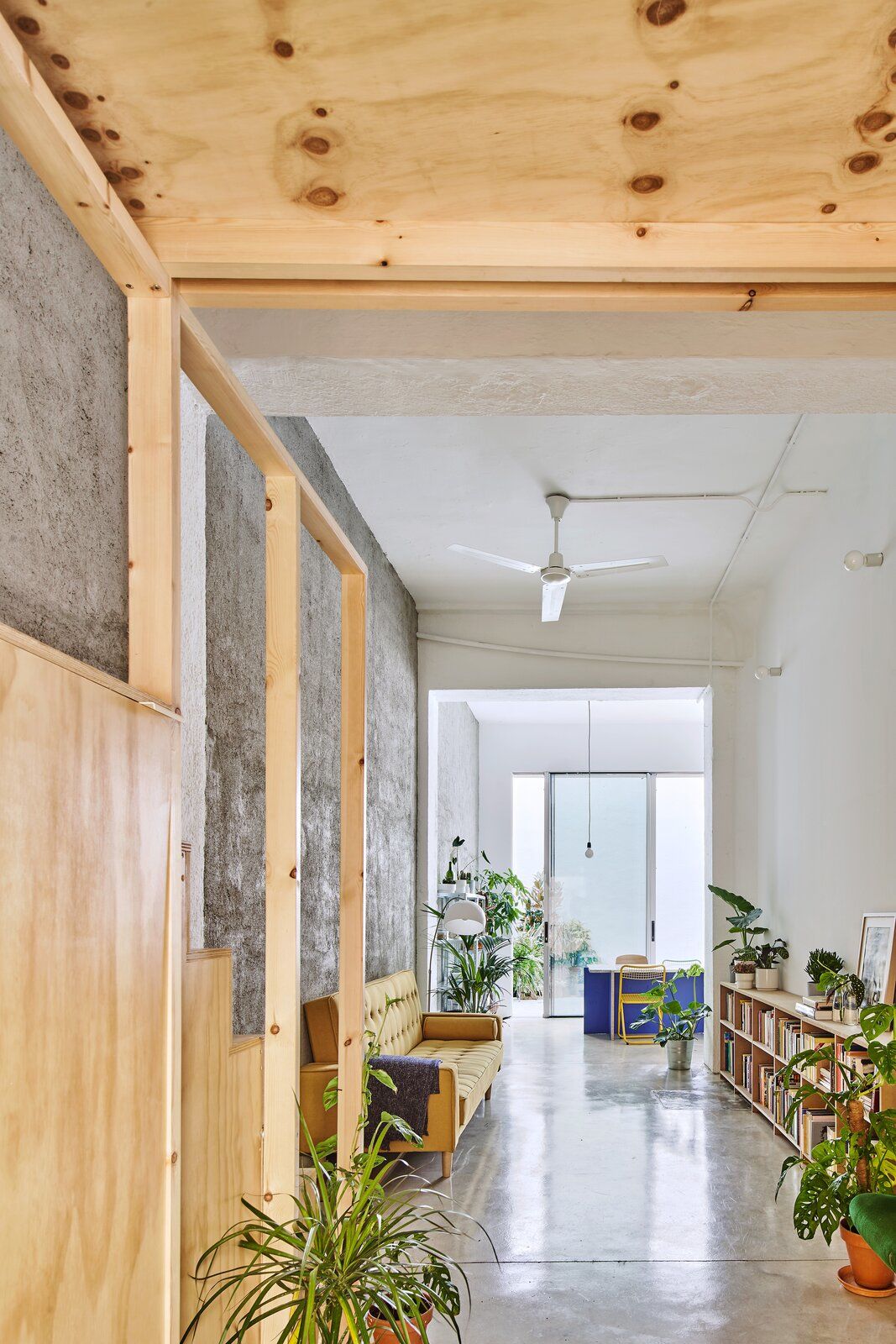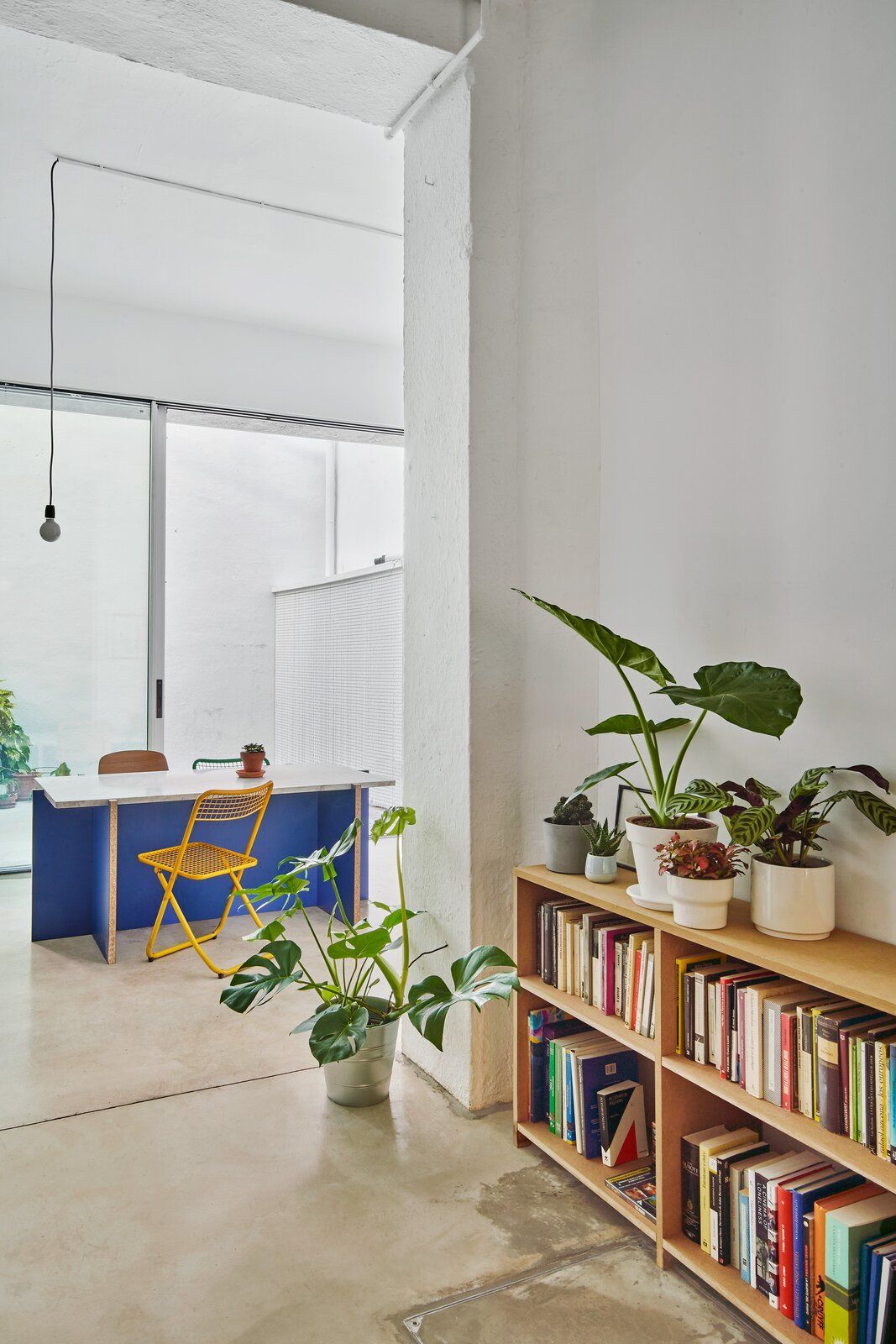 The renovated residence features a free-flowing layout with spacious living areas, all of which connect to a private interior courtyard. Large windows and sliding glass doors bathe the interiors with natural light while promoting easy indoor/outdoor living. "Inner courtyards in both units occupy the space that was formerly a small industrial building covered by a gable roof, whose wooden structure has been preserved," explains the firm.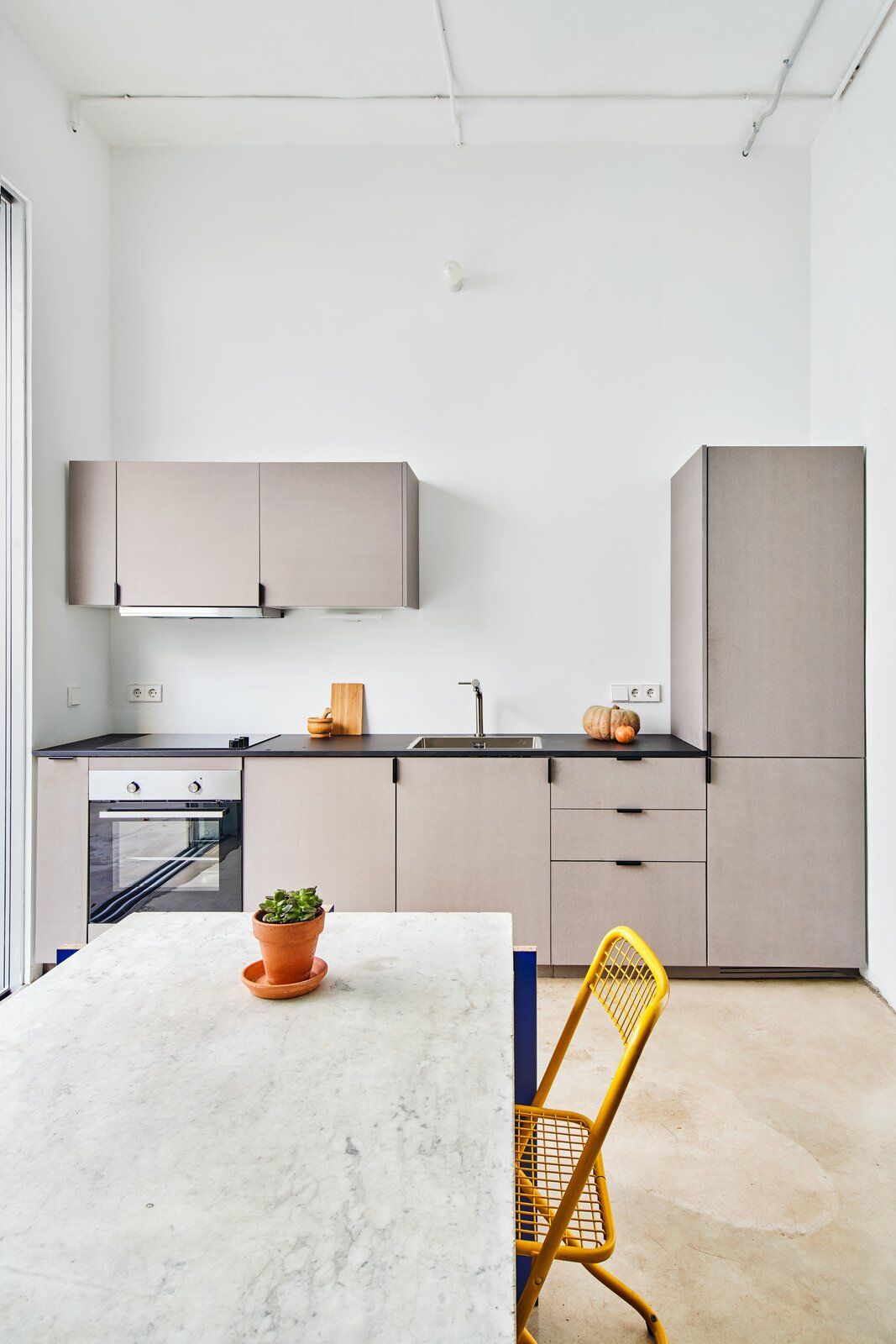 Since the home is located on street level, the team implemented raw, unfinished materials like cement and wood to keep with the industrial feel of its setting. The home's neutral color palette makes blue and yellow elements pop, like a brick wall that shields the bedroom and bath in one of the units.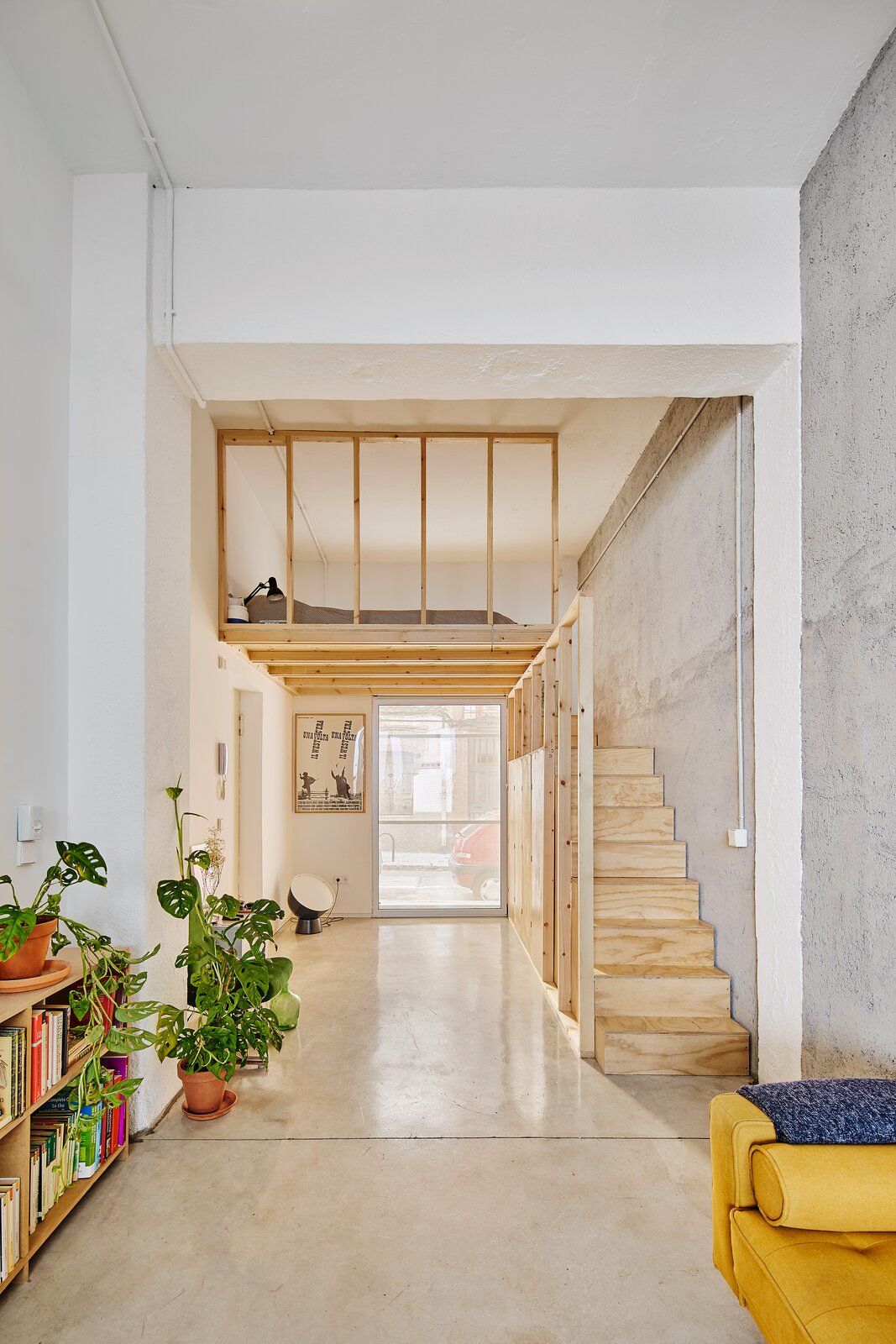 To create a kitchen with ample storage, the architects teamed up with CUBRO, a design firm that specializes in using standard IKEA units to craft large floor-to-ceiling cabinetry.