Have you ever imagined yourself in a two-story hotel room, jacuzzi, bar, massage table and even a private art collection? All of this is possible in the "Empathy" suite at the Palms Casino Resort and Resort in Las Vegas, known as the most expensive in the world! Its daily costs 190 thousand dollars (approximately 730 thousand reais) and the space holds up to 52 people.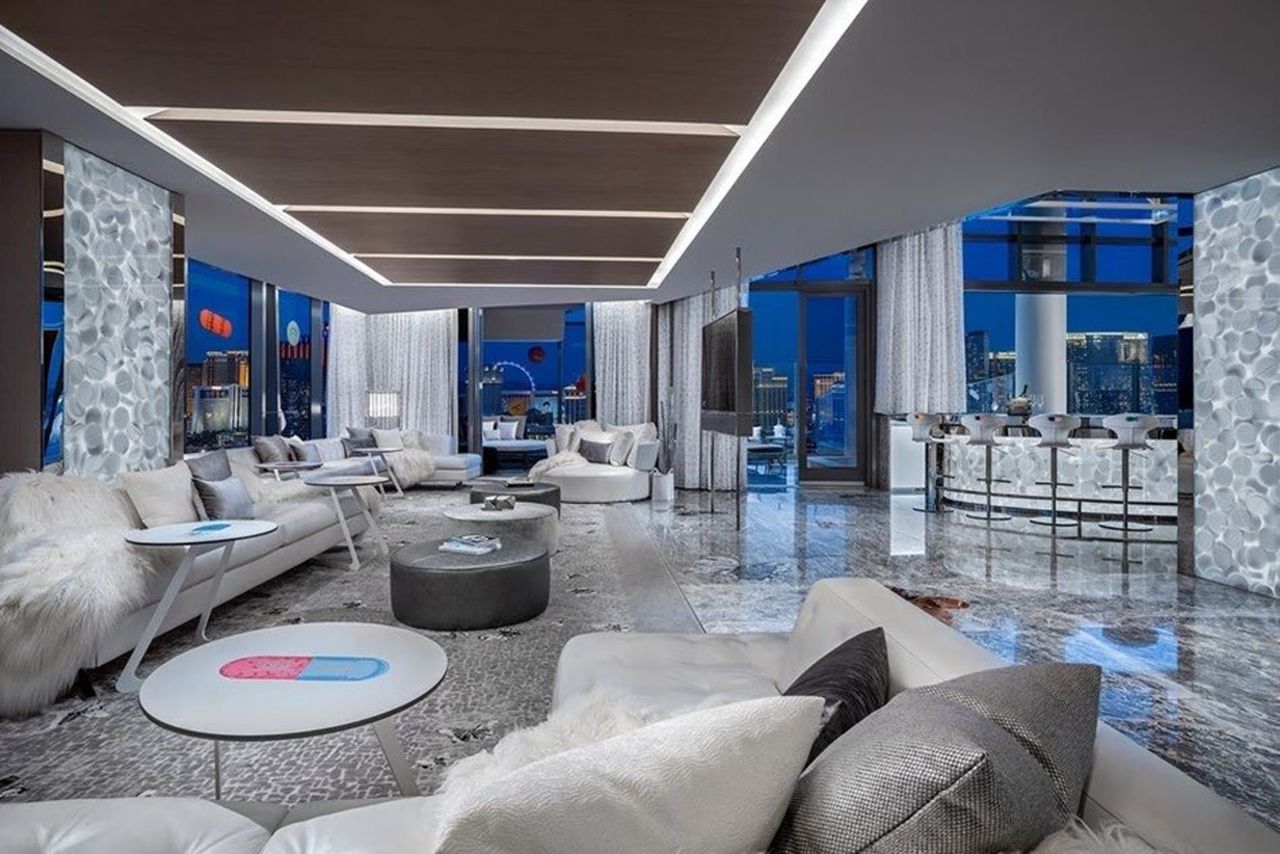 The suite was designed by the British artist Damien Hirst, who created a modern and daring look, with several references to the city of sin such as Casino Royale and monochrome panels with butterfly designs, there are butterflies also at the bottom of the pool, which give a fun touch to the environment.

Other references to the style of sins and great adventures are the large suitcase with diamonds, and the closet full of tablets of various sizes and shapes. For those who want to live the Vegas lifestyle in style!