There's a reason why designers always return to chairs as miniature vision statements: Chairs are small-scale experiments in architecture and distilled exercises in accommodating the body's need for comfort.

The Colorado-based furniture company noho displays a solid understanding of this with its debut release, the noho move chair, which offers top ergonomic performance without sacrificing style. The eco-minded company teamed up with the design experts at Formway studios to create a chair that moves fluidly with the sitter.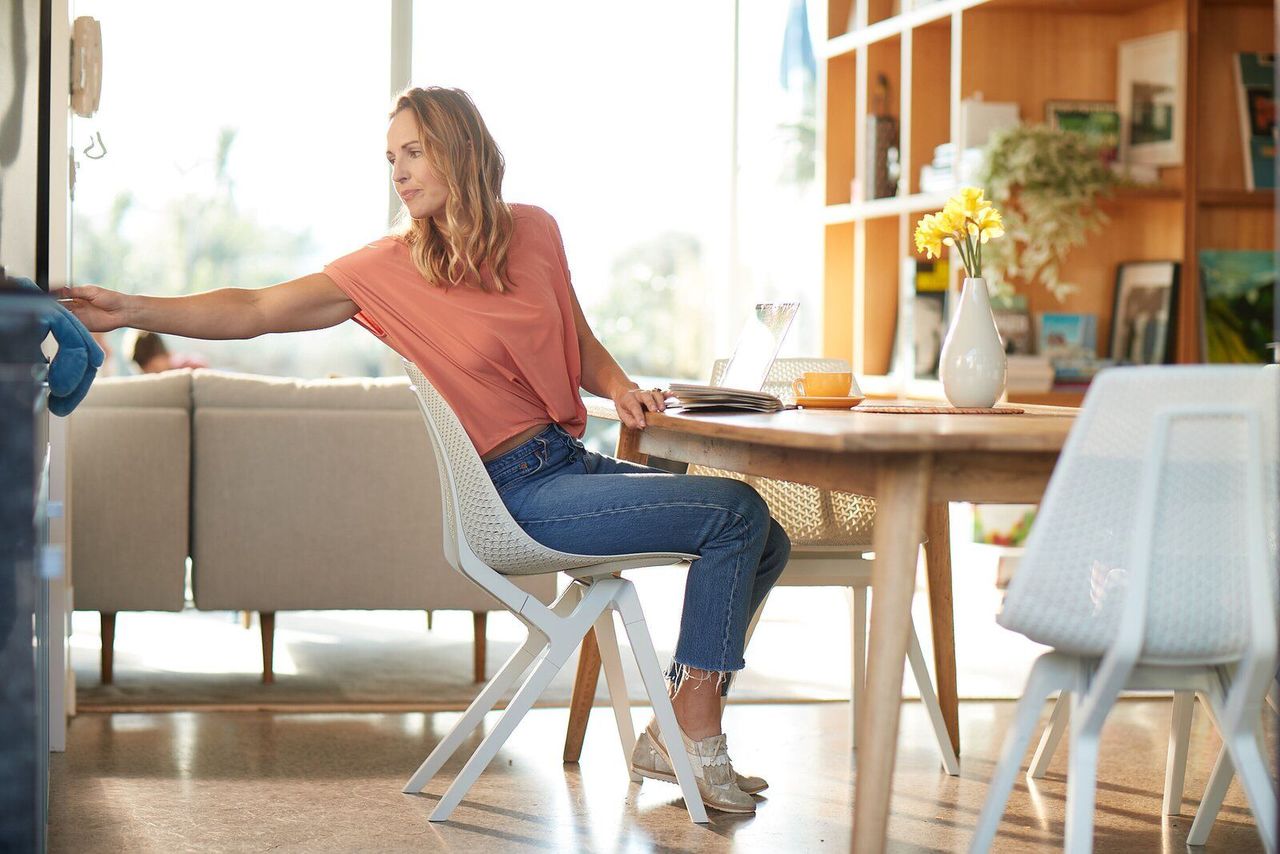 The noho move chair's four-way flexibility earned it accolades from the Chicago Athenaeum Museum of Architecture and Design and Metropolitan Arts. Acknowledging that the family dining table is not just for meals, noho designed the chair to support a full range of movement.

Made primarily of upcycled plastic, the chair's streamlined form includes a meshlike, breathable seat that allows four-way flexibility. It also helps improve circulation and relieves pressure points.

Particularly notable for a wellness-driven design are the chair's slender, angled legs, which have midcentury-modern flair and make the piece worthy of dining rooms and living rooms, as well as the home office.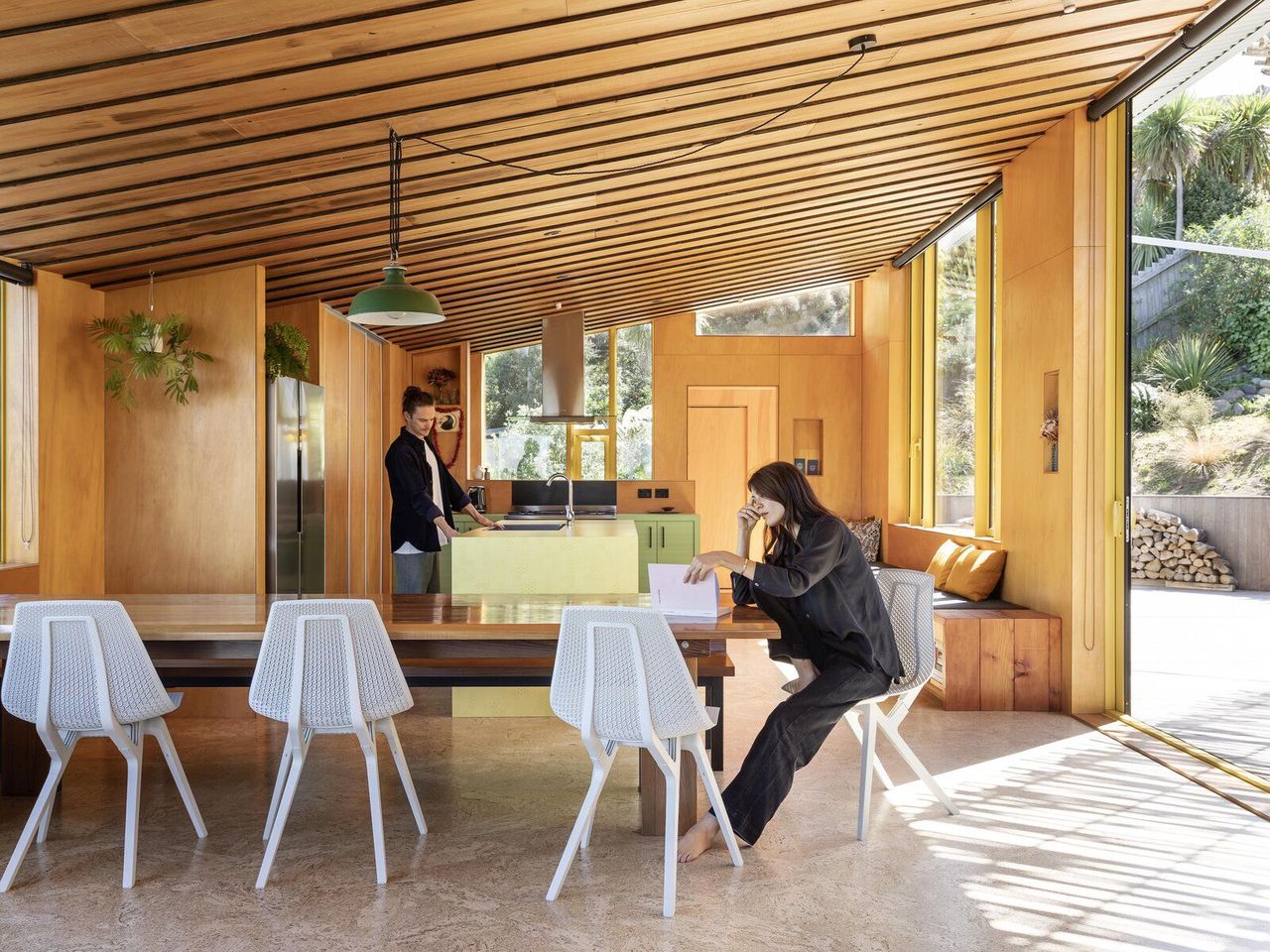 A slim profile makes the noho move chair a versatile piece that works throughout the home.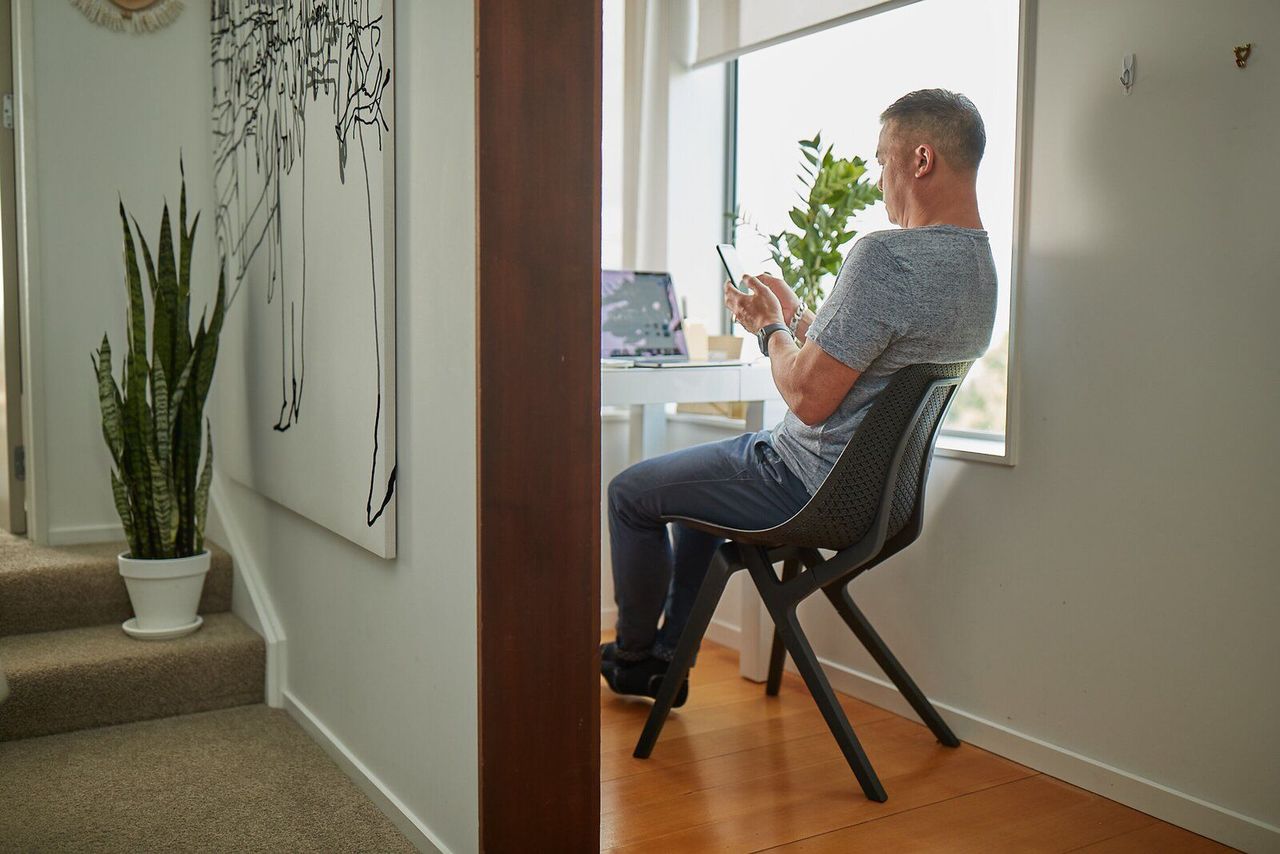 Creating the product in a responsible way was important to noho. Its new chair is made mostly of upcycled plastic fishing nets and end-of-use carpets. Additionally, noho's production is powered by 82 percent renewable energy and its packaging materials are eco-friendly.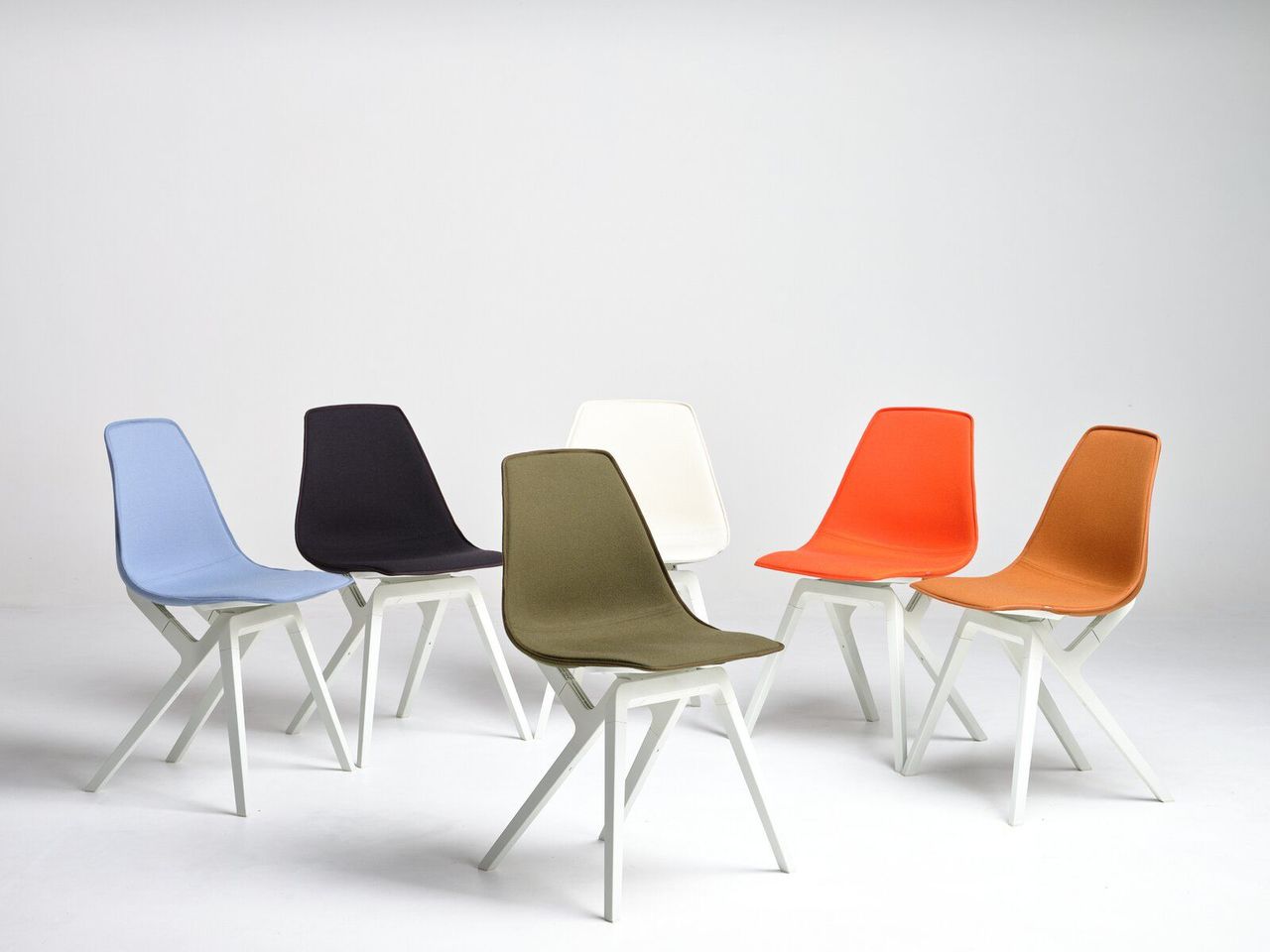 The chair's padded fabric covers come in black, white, orange, blue, green, or brown, and are made from durable New Zealand wool.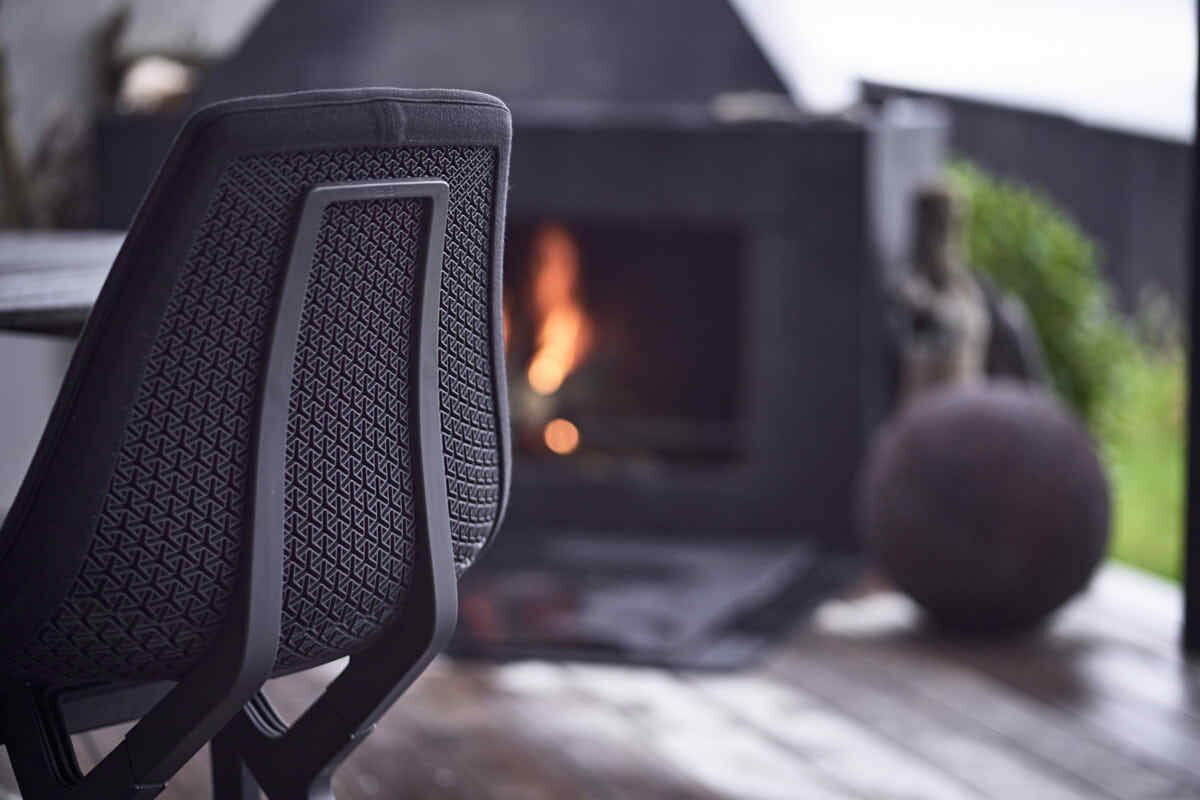 The comfortable noho move chair (shown in black) has an auxetic mesh seat that provides form-fitting support.

The chair is available in black or white, and can be customized with soft, New Zealand wool cushions in a range of neutrals and brights.