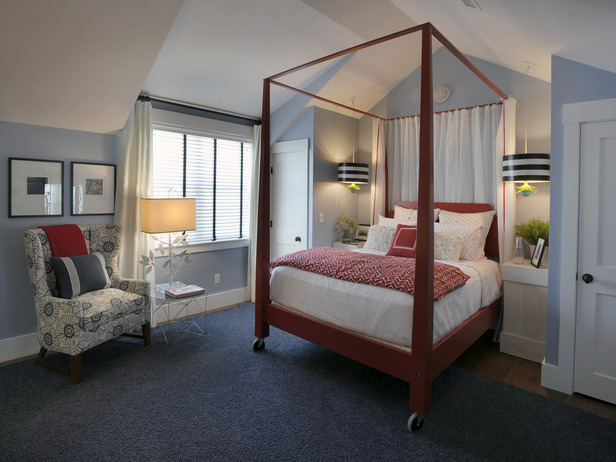 The exterior roofline creates a gabled ceiling in this getaway, punctuated by bold colors and feminine touches.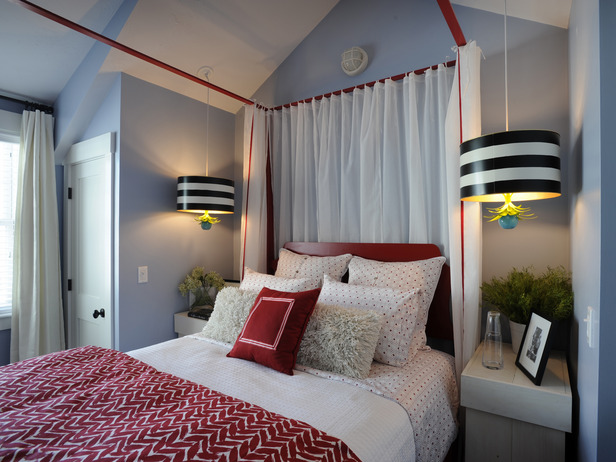 The four-poster bed, which carpenter David Brown crafted from old doors purchased at Habitat for Humanity, is set on wheels for ease of cleaning. Complete with an eco-friendly mattress from the HGTV Green Home Collection, green bedding and a sheer bed canopy, the furnishing adds drama. "It's soaring and crazy," says interior designer Linda Woodrum.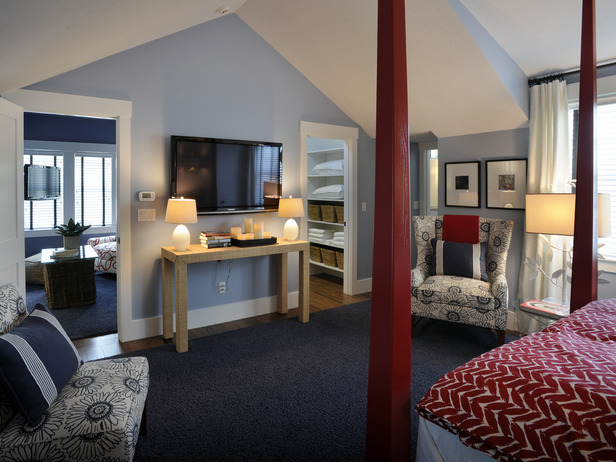 The Master Bedroom features its own wall-mounted Viera 50-inch HD LCD Energy Star-rated television. A parson's table receives an eco update with a covering of raffia.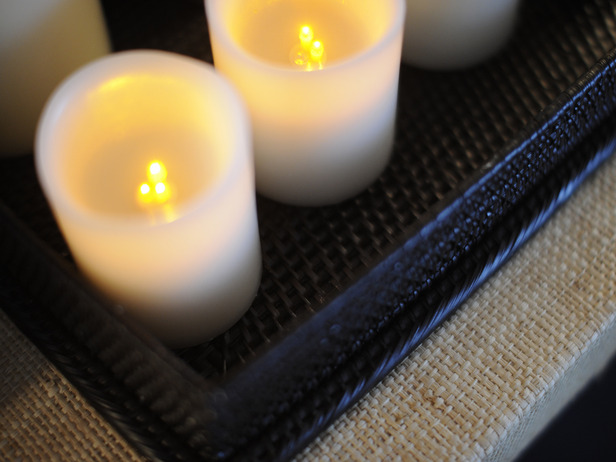 Ambiance without the fire hazard, vanilla-scented flameless candles are battery-powered and feature 3 LED lights that produce a realistic flicker.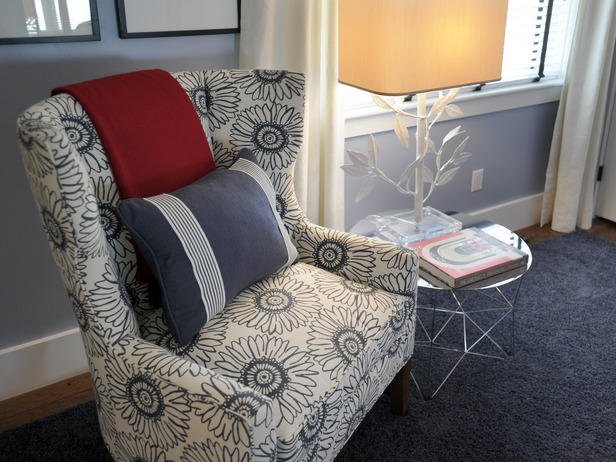 A cozy reading nook incorporates a traditional wing chair upholstered in a festive daisy print and an architectural-style, polished-nickel coffee table, topped with a paper-mache lamp.