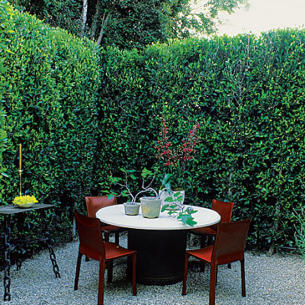 Tall hedges are ideal for creating a private area in your garden and provide a pretty backdrop for an alfresco dining area.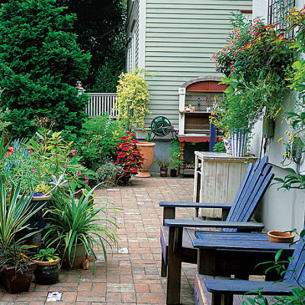 If your outdoor space is limited, use smart storage to hide away tools. Here, a potting bench keeps tools and other gear organised discreetly round the corner, while a pair of chairs and matching table create a relaxing area in the centre of the patio, which look out on a lively collection of container plants.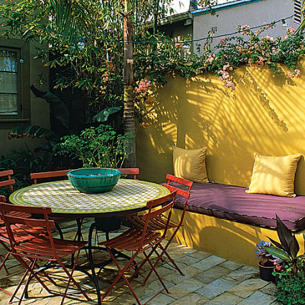 Bring summer to your garden with Mediterranean touches. A padded bench can double up as a daybed for the occasional post-lunch siesta. The wall, which brings privacy to the space, introduces a splash of Tuscan colour and catches the shadow play of nearby plants.