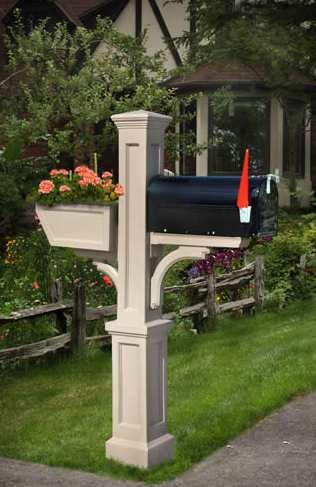 Mailbox Post with Planter
While an aluminum stick supporting a mailbox can be perfectly functional, that's about all it is. If you'd like to add curb appeal (or at least mailbox appeal), try a decorative mailbox post.
If you have a green thumb, a mailbox post with a planter could add some life to your curb.