Mija Beds
Mija beds are crafted from 10mm thick acrylic and furnished with luxury faux suede cushions, filled with shredded 'memory foam' incorporating a wealth of innovations, these luxury beds are made to exacting standards.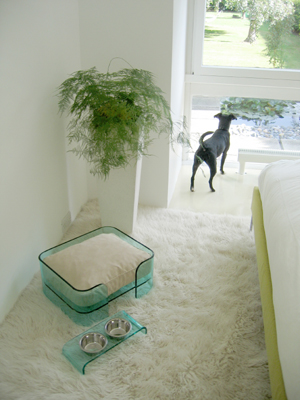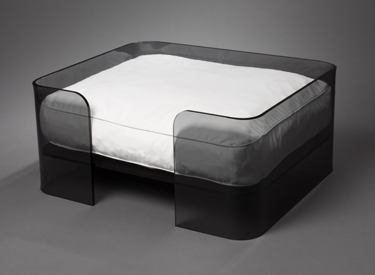 Accompanying the Mija Beds are the Mija Dining Tables, also made of 10mm acrylic this product serves to remove feeding bowls from the floor, benefiting both you the home owner and more importantly your pet.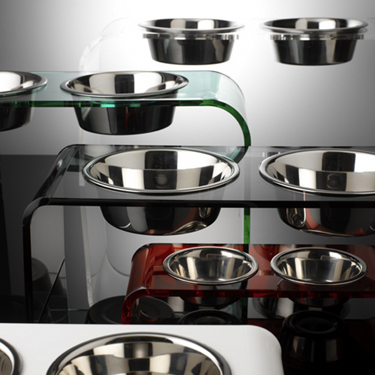 Skritch Cats
Combining the distinctive lines and curves of the Mija range, the Skritch provides your cat with the ultimate alternative for keeping their claws in perfect trim. Unlike other cat scratchers, the Skritch is not only functional but keeps true to the WOWBOW ethos, that design should not be ignored when providing lifestyle solutions for your four legged family member.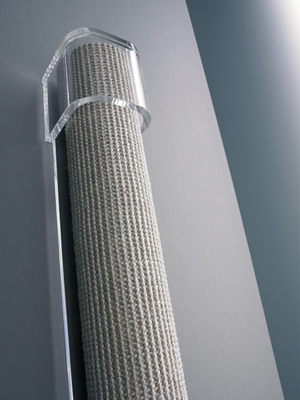 Loulie Cats
Fashioned from 10mm acrylic and featuring a faux suede cushion filled with a 100mm block of 'memory foam' and topped with 3-inch long sheepskin, your cat will perch like the little prince or princess it knows it is.