Trends come and go, but Flora Grubb, the face of iconic San Francisco plant store Flora Grubb Gardens, grows plants that are right for California's Mediterranean climate.

Right now, green and leafy is all the rage. "Lush feels like abundance to people," she says. "It feels like life."

The challenge is to find plants that aren't water-guzzlers. Here are four plants to up your outdoor landscape's foliage factor and, once established, use less H20.


Felt Bush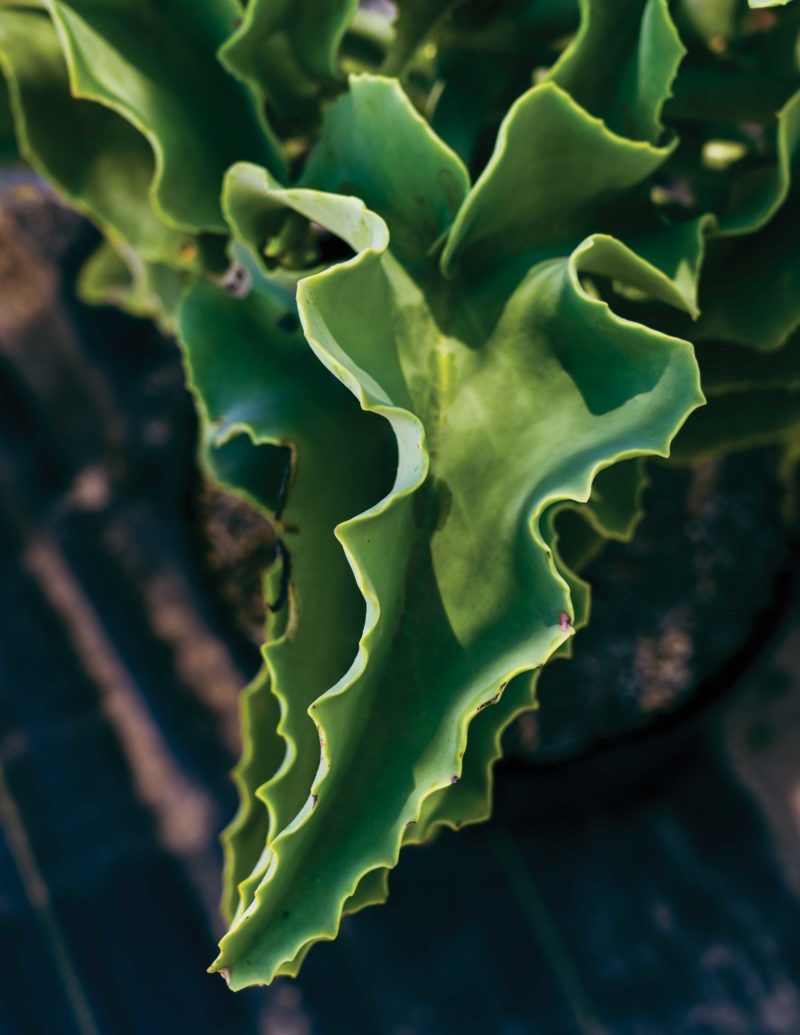 A suggestive-looking succulent, Kalanchoe beharensis adds bright green color to outdoor landscaping. When grown indoors, it makes for an excitingly unusual houseplant.


Fatsia 'Spider's Web'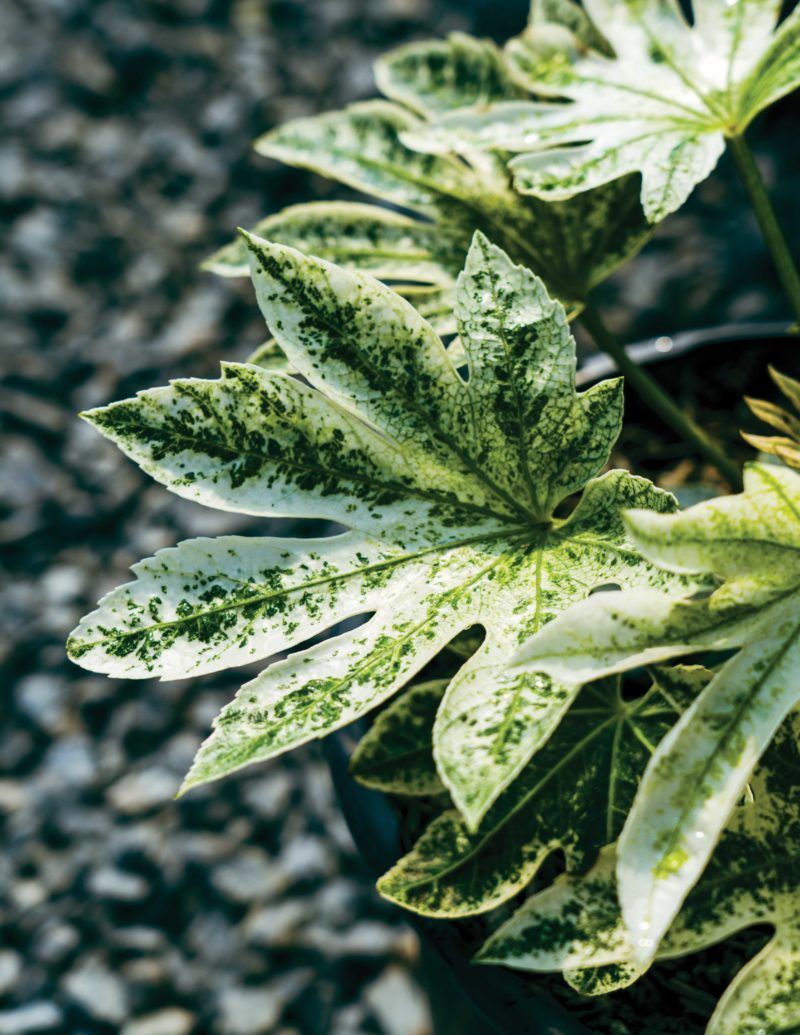 A tropical-looking stunner with palm-like leaves that are splashed in white. Even though it's evergreen, Fatsia 'Spider's Web' grows high-contrast new foliage every year.


Blue Mediterranian Fan Palm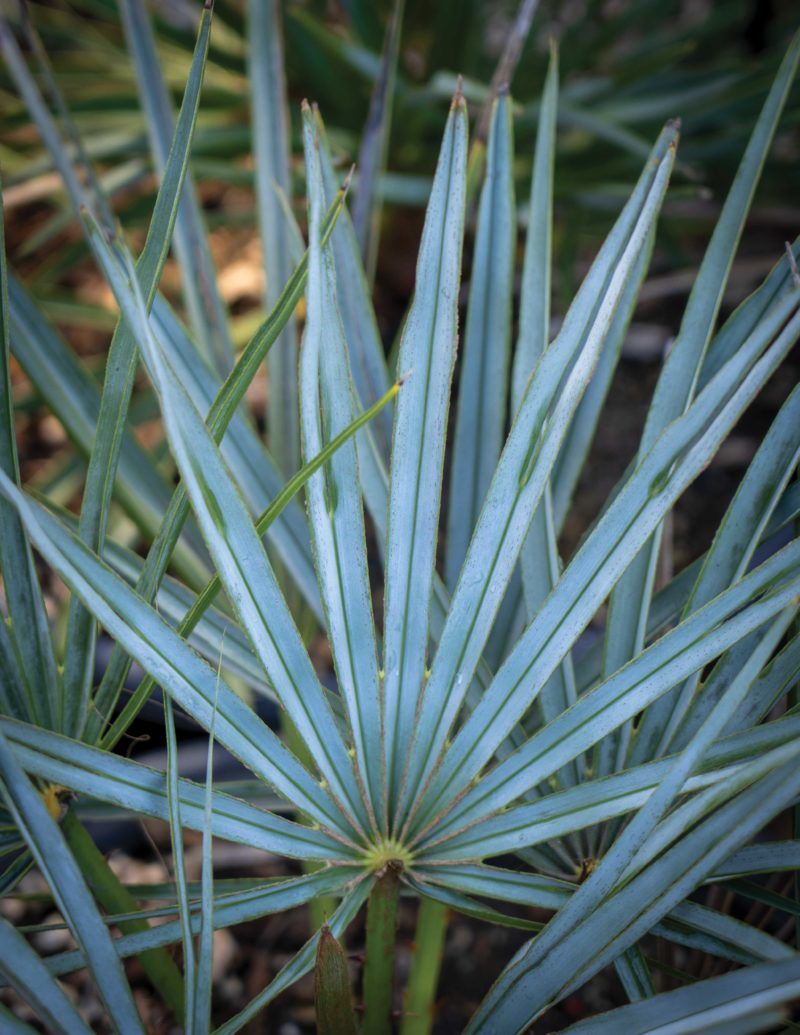 With its gorgeous light-verdigris hue, Chamaerops humilis cerifera is originally from Morocco and known for its hardiness. It can be grown from Southern California all the way up to southern Washington.


Succulent Bush Senecio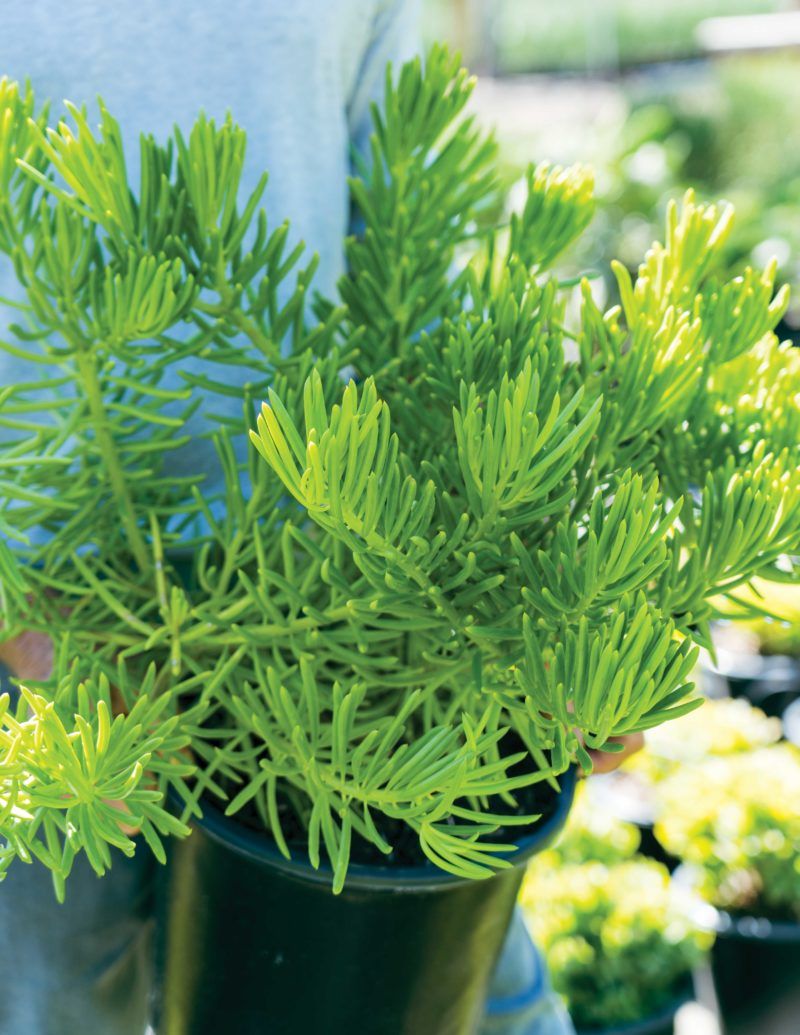 Landscape designers love Senecio barbertonicus because it's a green and grassy-looking succulent. "It does for landscapes what a leafy plant usually does, without using a lot of water," Grubb says.