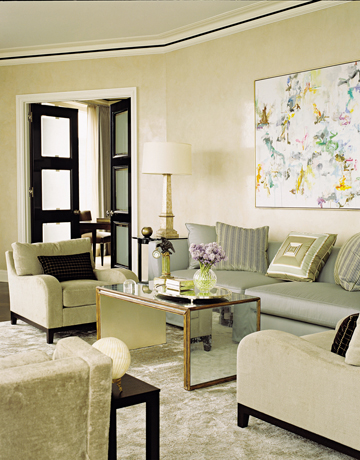 An Art Deco-Style Living Room
The owner of this high-rise apartment wanted a look that was sleek but based on tradition. So designer Marshall Watson added glossy black Art Deco-style doors and furnishings. The palette is silvery, and everything has sheen.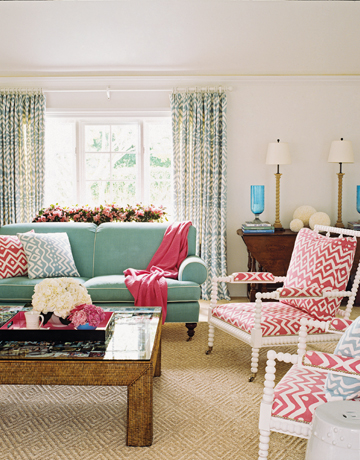 An Easygoing Living Room
This room by Jonathan Rosen is fun, easygoing, and uncluttered. It features the same fabric in two different colors for its come-on-get-happy energy, and enjoys lots of natural light. Under glass on the coffee table is a collage of beloved photos — a space-saving method of display.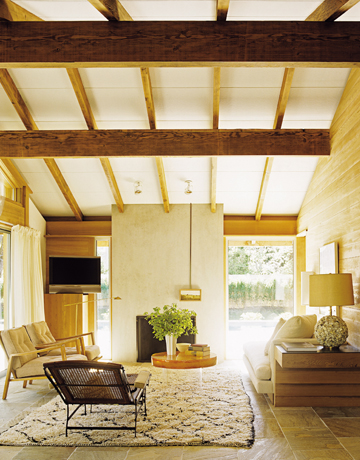 An Architectural Living Room
The architecture is the star of the decor in this room, where exposed wood, a vaulted ceiling, a stone floor, and an impressive stucco chimney frame just a few midcentury modern furnishings. Room by Form Architecture and Interiors.