There are so many options when it comes to living room window treatments that it can be hard to narrow it down. As always, it pays to consider the practical points before deciding on the aesthetics.

What does your living room look out onto and how much privacy do you need, both during the day and in the evening? How much light would you like to let in or block out?

Apart from their obvious good looks, this is one of the reasons that plantation shutters have become such a ubiquitous choice in modern homes. The different varieties ensure there's a style to suit most requirements, from cafe style (which covers the lower half of the window), tier on tier (which allows you to have either the top or lower tiers open or closed) and full height. Not to mention the many colors and patterns available

There are solid shutters too, once standard fair in Georgian and Victorian homes, providing security when the owners went off to their country piles for 'the season'. For this reason, many who live in period properties, choose to refurbish existing shutters or to replace these beautiful architectural features. If shutters are beyond your budget or you prefer a softer solution, curtains or blinds are always a good living room window idea.


1. Make black out blinds stylish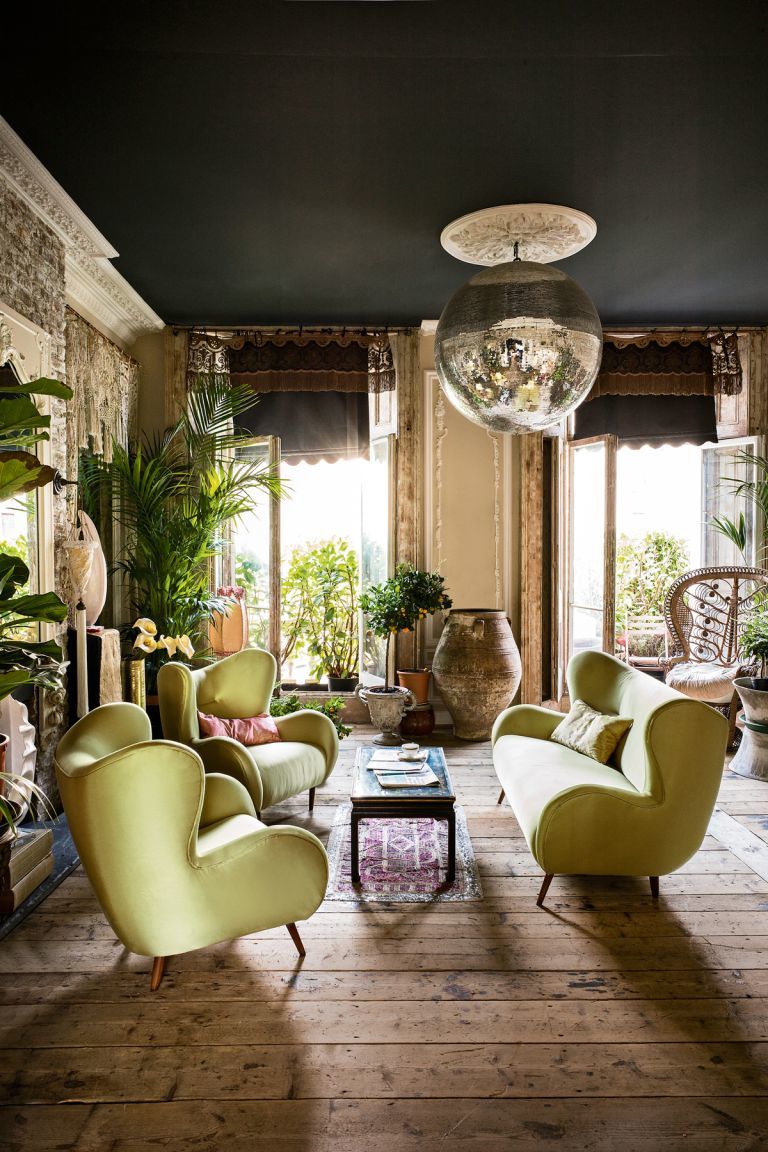 Designed by interior decorator, Sera Hersham-Loftus, this beautiful home is hard to categorize. Sophisticated bohemian comes close, but in truth it's a lot more decadent, sexy and exotic than that.

To keep the look creative rather than confused, Sera artfully employs color, with a dark ceiling to ground the space. Sera has fitted blackout blinds to the window, as the apartment gets so bright. They have scalloped edges like in a Paris café. See inside the rest of this fabulous home for plenty more inspiration.


2. Keep it simple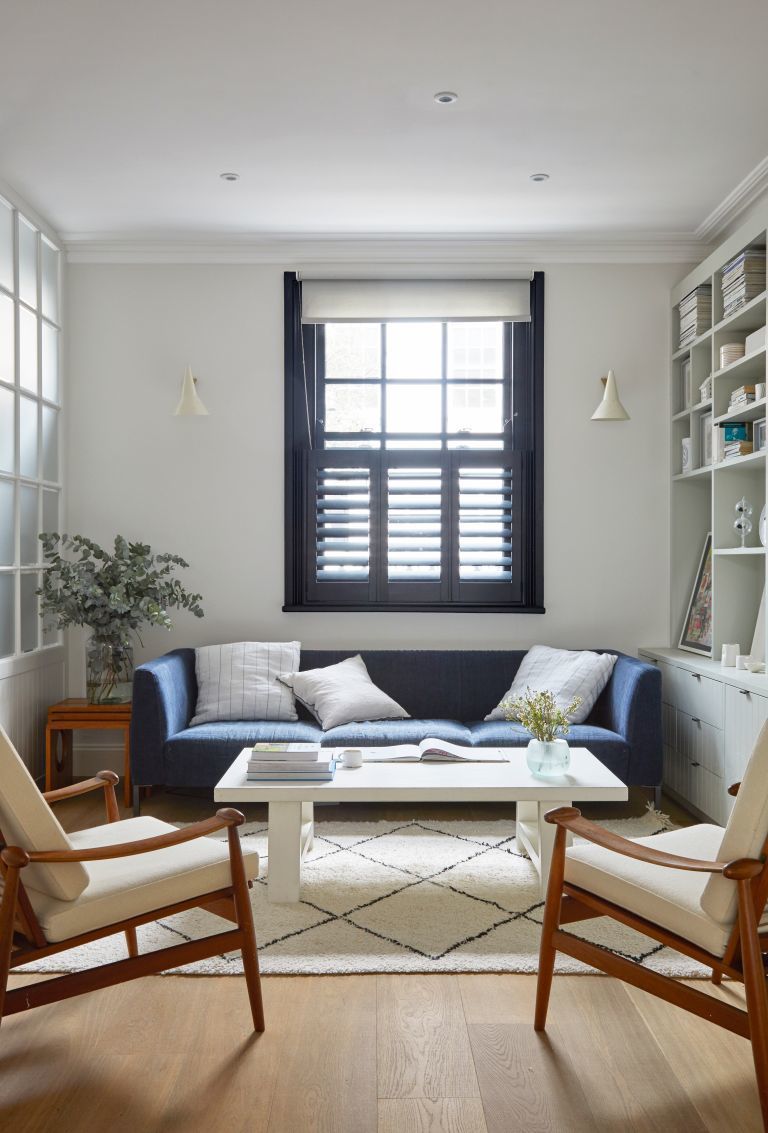 For a very simple, streamlined look that's perfect for small living rooms, opt for shutters or cafe-style shutters as can be seen in this living room. Timeless and yet shutters feel very contemporary. If you want to make your window more of a stylish feature that doesn't just blend into the walls, pinch this living room window idea and paint the shutters and the window frame in a contrasting color.


3. Opt for semi sheer blinds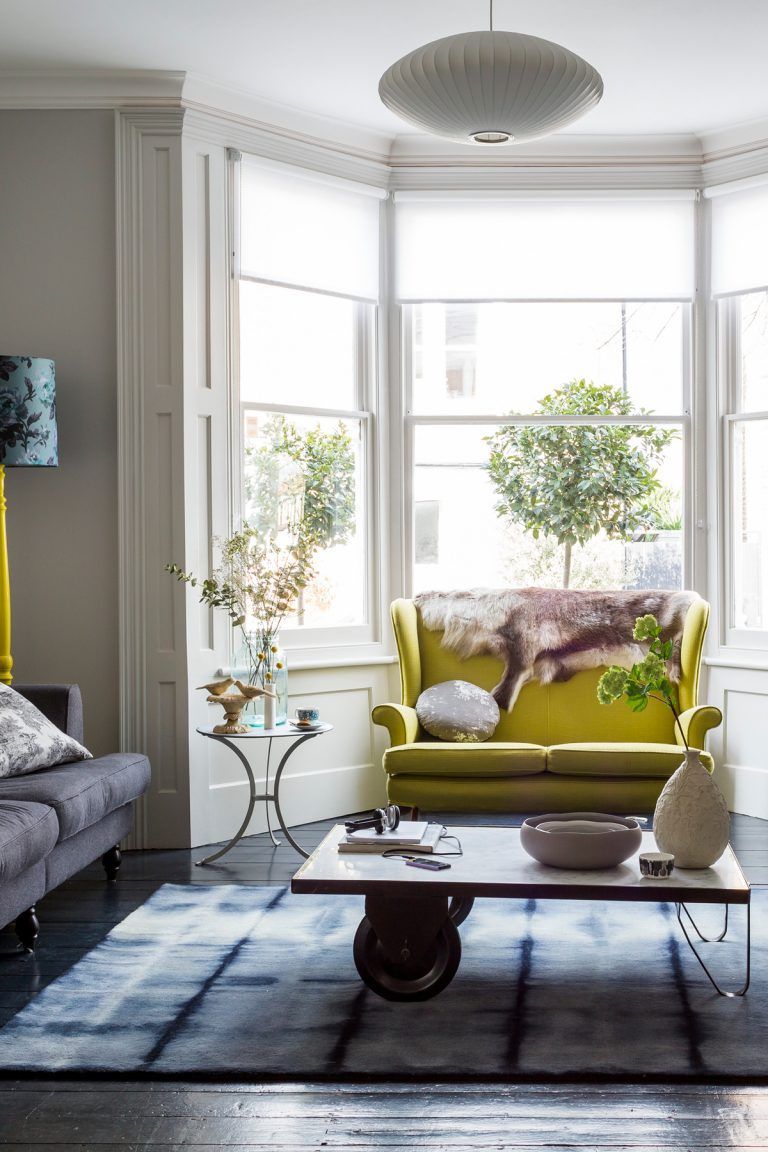 If you want to add some privacy with your living room window treatments but don't want to block the light out altogether, choose a simple, semi-sheer roller blind. They are the perfect fuss-free option that gently filters light throughout the room and yet still provides that daytime privacy you would want in a living room.

This simple window treatment is also a nice option if your window has period features you don't want to distract from.


4. Blend in your living room window treatments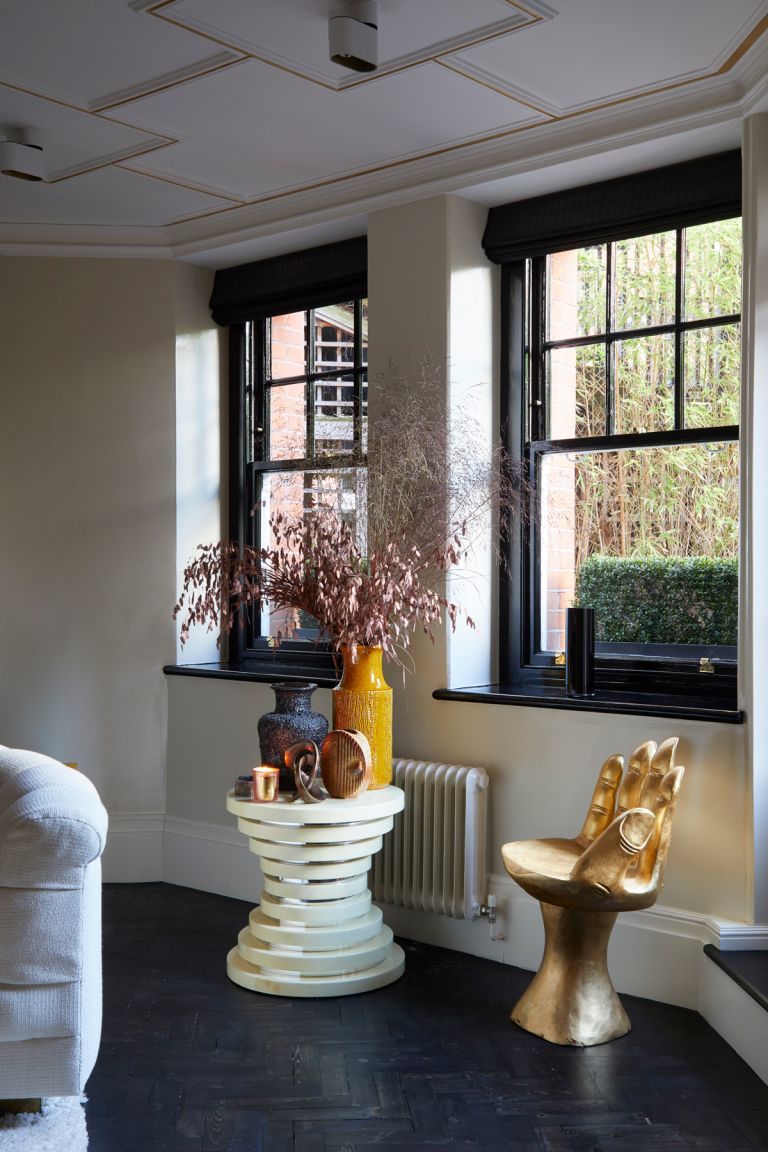 Another example of how stylish matching your window frames to your treatments can look. You barely even notice the blinds, giving the windows a simple, almost bare look that allows in plenty of light but can be pulled down for privacy when needed.


5. Go floor to ceiling with your living room curtains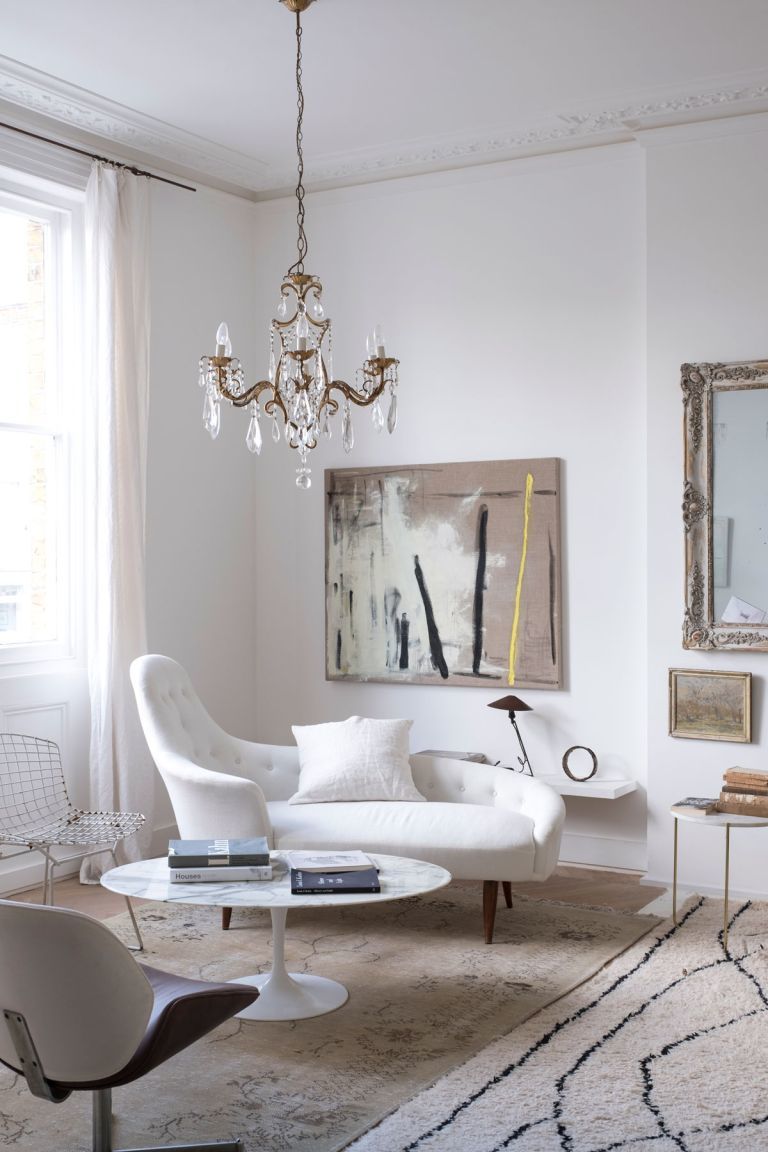 Opting for curtains as your living room window treatment? Top tip, always go floor to ceiling with your living room curtains, rather than just cutting them off underneath the window and even hang them a little higher than the top of the window too, to allude to more height.

'Gone are the days of shorter curtains, they feel dated and can make a window feel small and boxed in.' explains Jen and Marr of Interior Fox. 'Instead opt for floor to ceiling curtains, ensuring there are no gaps. This look adds height to a room, while keeping a clean a simple aesthetic. A personal favorite of ours is a wave curtain in a solid color, they create a smart but simple finish that's easy on the eye.'


6. Go for minimalist shutters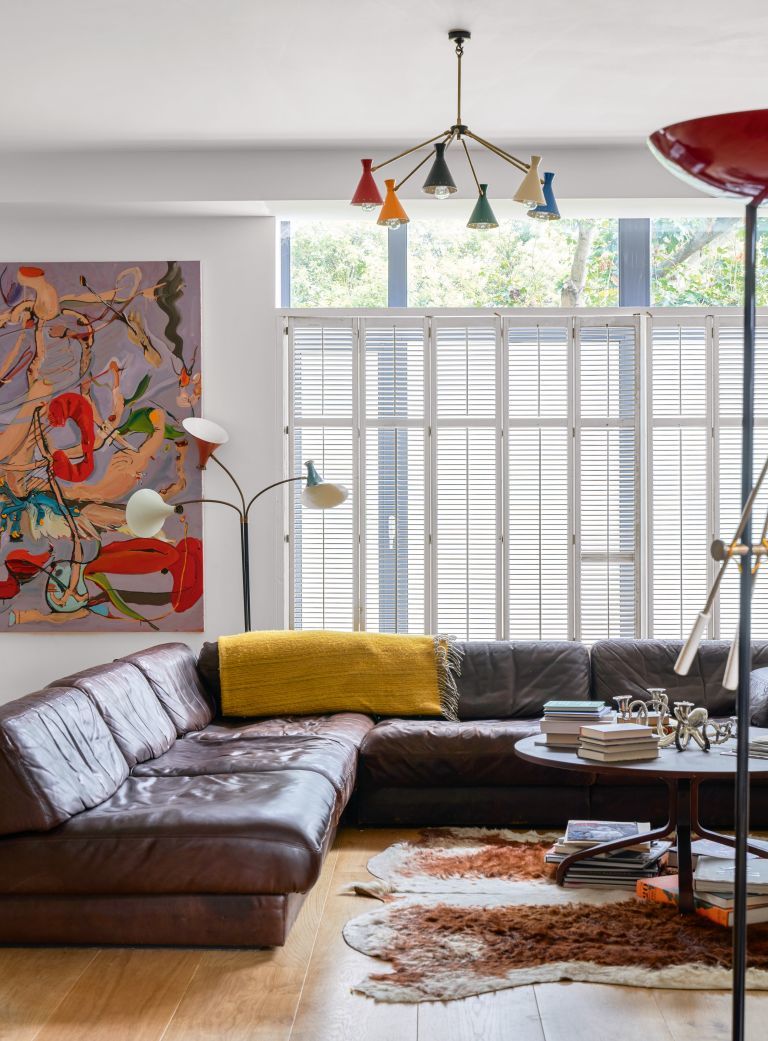 If your living room color scheme is quite busy, or if you already have plenty of furniture and decor in the space and don't want to add any more visual bulk, simple plantation shutters would work perfectly. In this living room, the classic white shutters provide minimal distraction and are the ideal backdrop for the bold color palette and mix of styles going on in this living room. Plus this space proves that shutters aren't just reserved for more traditional spaces and can be just as at home in a modern living room too.


7. Combine blinds with shutters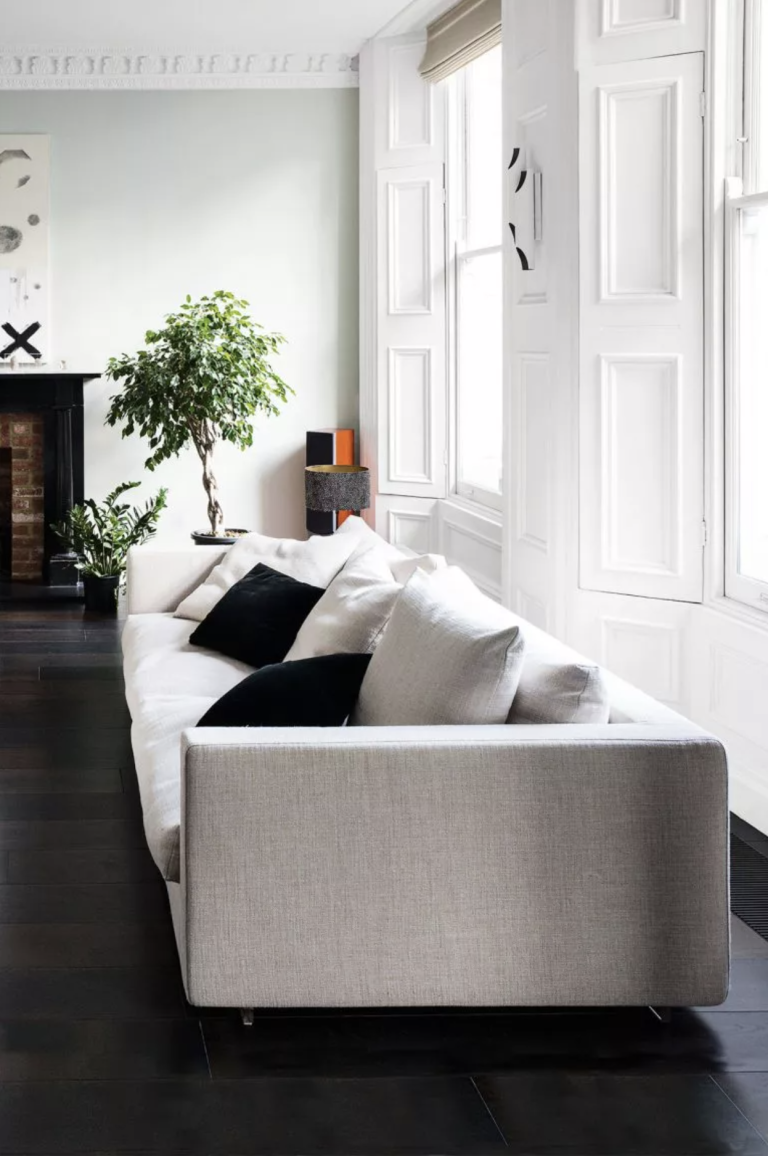 Layering living room window treatments means you can combine practicality with style. See how in this living room solid wooden shutters are paired with soft linen Roman blinds. Beautiful as wooden shutters are, when closed you are left with a room that's in total darkness – perfect for movie nights but if you just want some privacy without the black-out effect, add in a subtle blind you can easily pull down when needed.


8. Or soften shutter with curtains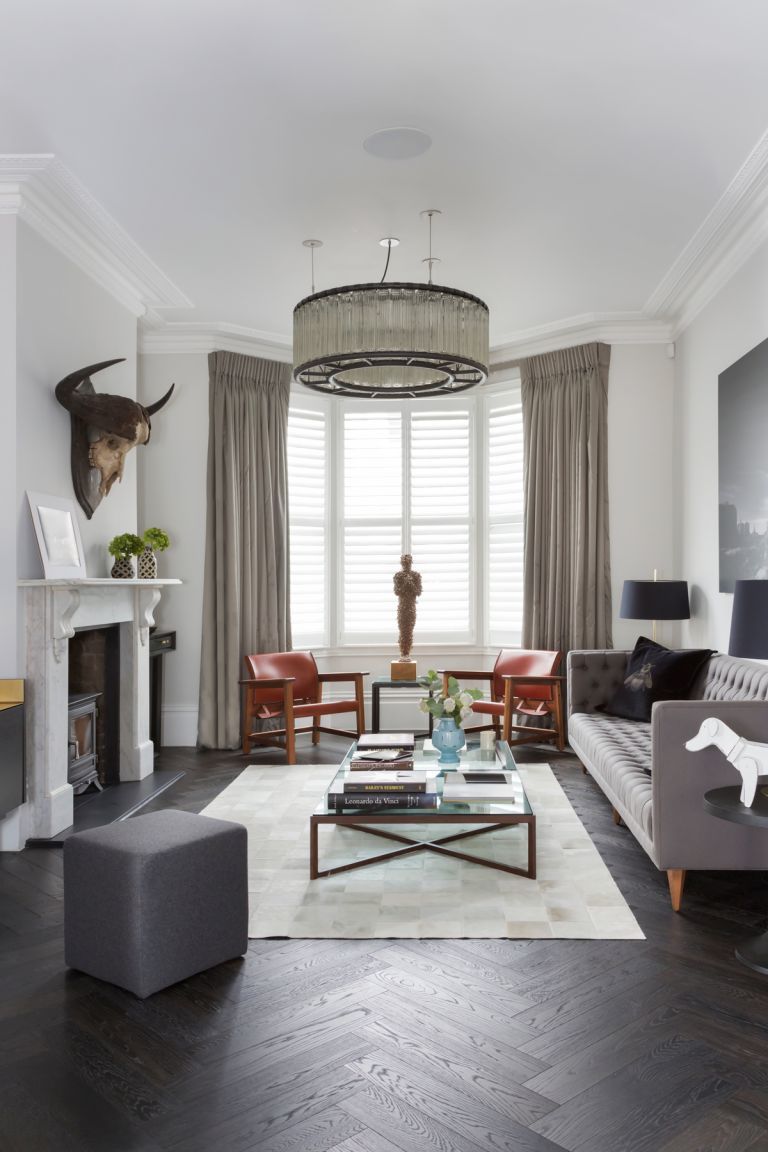 Another popular combination is plantation shutters and curtains. Not only will curtains add extra warmth in the winter they add a softness to the shutters and texture too. Opt for white shutters as they are an investment so best to keep things classic and then you can use curtains to add in some color or pattern, plus you can switch them out with the seasons to give your living room a quick refresh.


9. Create a relaxed vibe with natural fabrics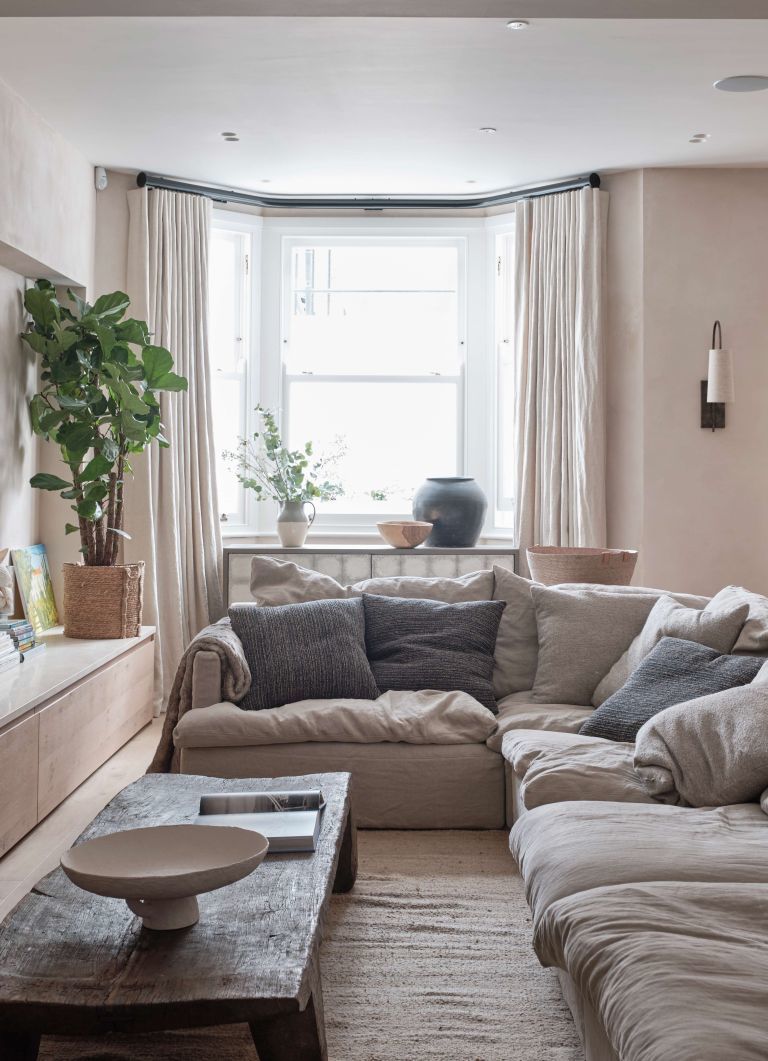 Living rooms are supposed to be soft, cocooning, inviting rooms, and the easiest way to ensure this is bringing in plenty of lovely layers and textures. Cushions, throws and rugs are the obvious choice here, but curtains can up the coziness of a living room too.

'For a timeless window dressing solution that feels stylish and considered, we'd recommend opting for a lightweight, natural material such as a cotton/linen blend. We find this gives a relaxed and versatile look to the room that will stand the test of time. It is best to steer away from man-made fabrics such as polyester as these can often have a sheen that feels low quality.' advise Jen and Marr.


10. Create atmosphere with dark blinds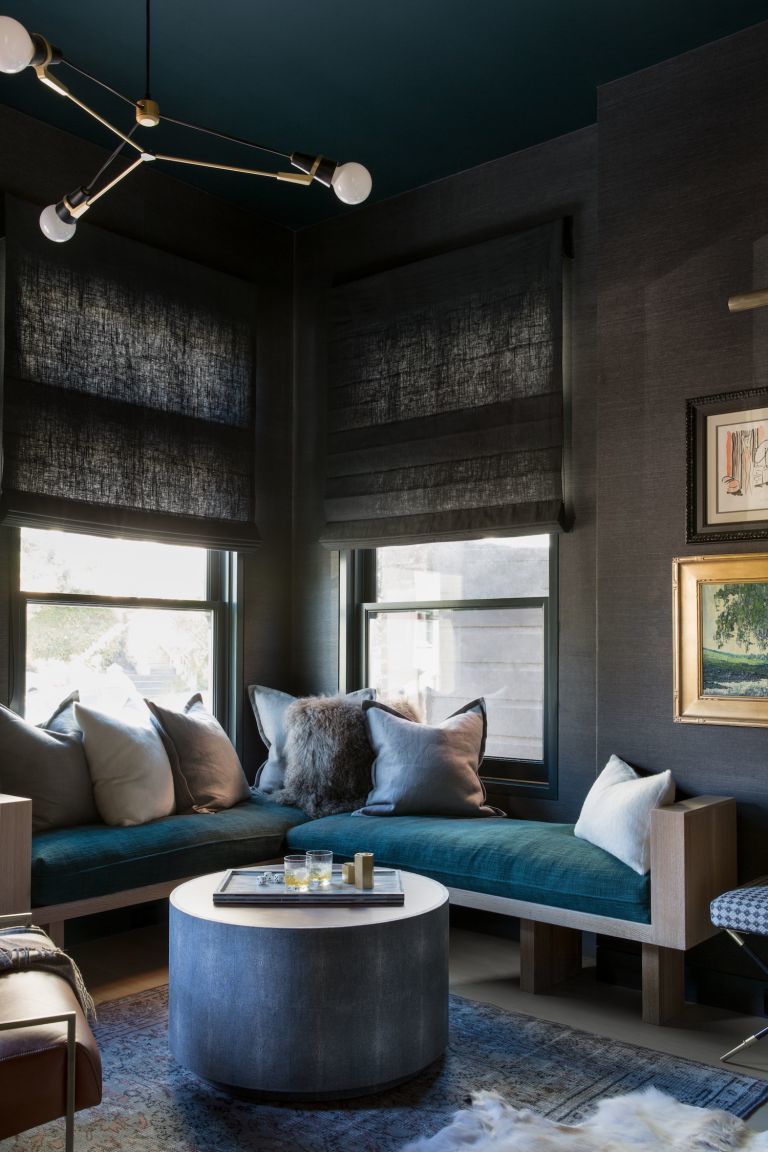 Love dark living rooms? Matching dark Roman blinds to dark walls gives this living creates a seamless flow of interrupted deep grey, adding to the sophisticated but cozy feel. The semi-transparent fabric means light can still flow through and you can clearly see the weave, adding a touch of texture and making the overall look less intense.