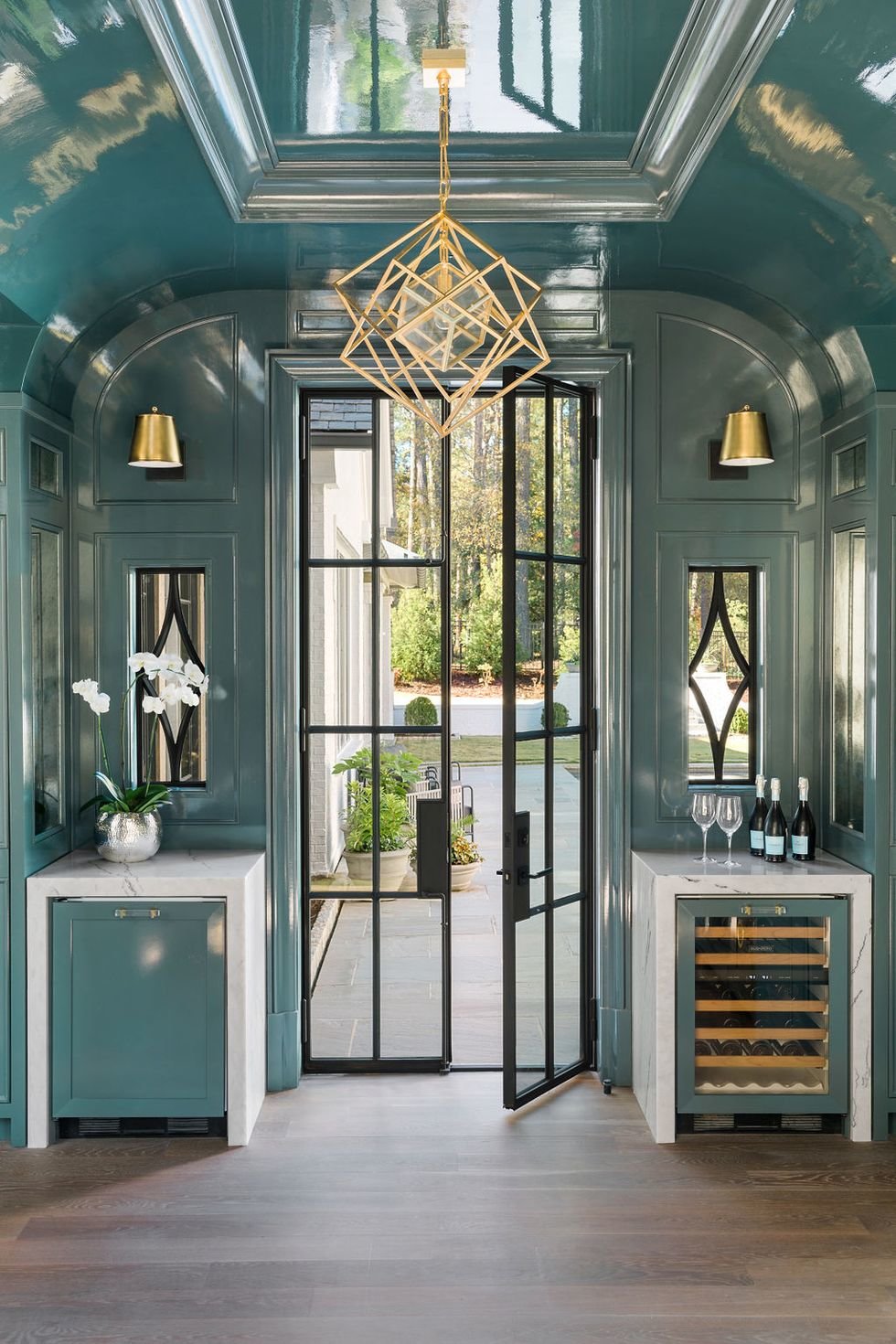 Make a Statement
Lacquer transforms this gorgeous bar area from Brian Watford Interiors.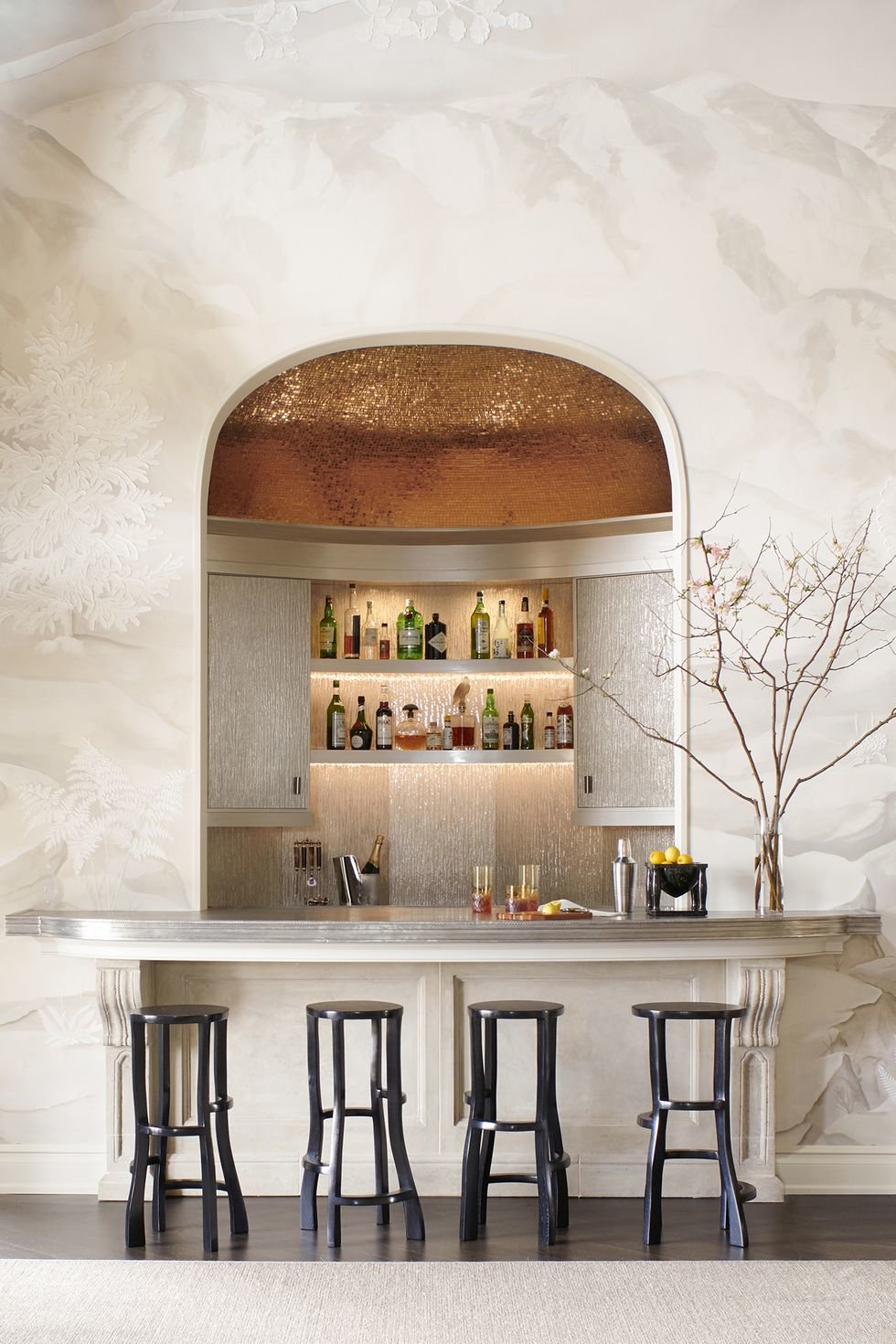 Gold Medal
A glittering gold ceiling transforms this sleek, alpine bar area from Wesley Moon Inc.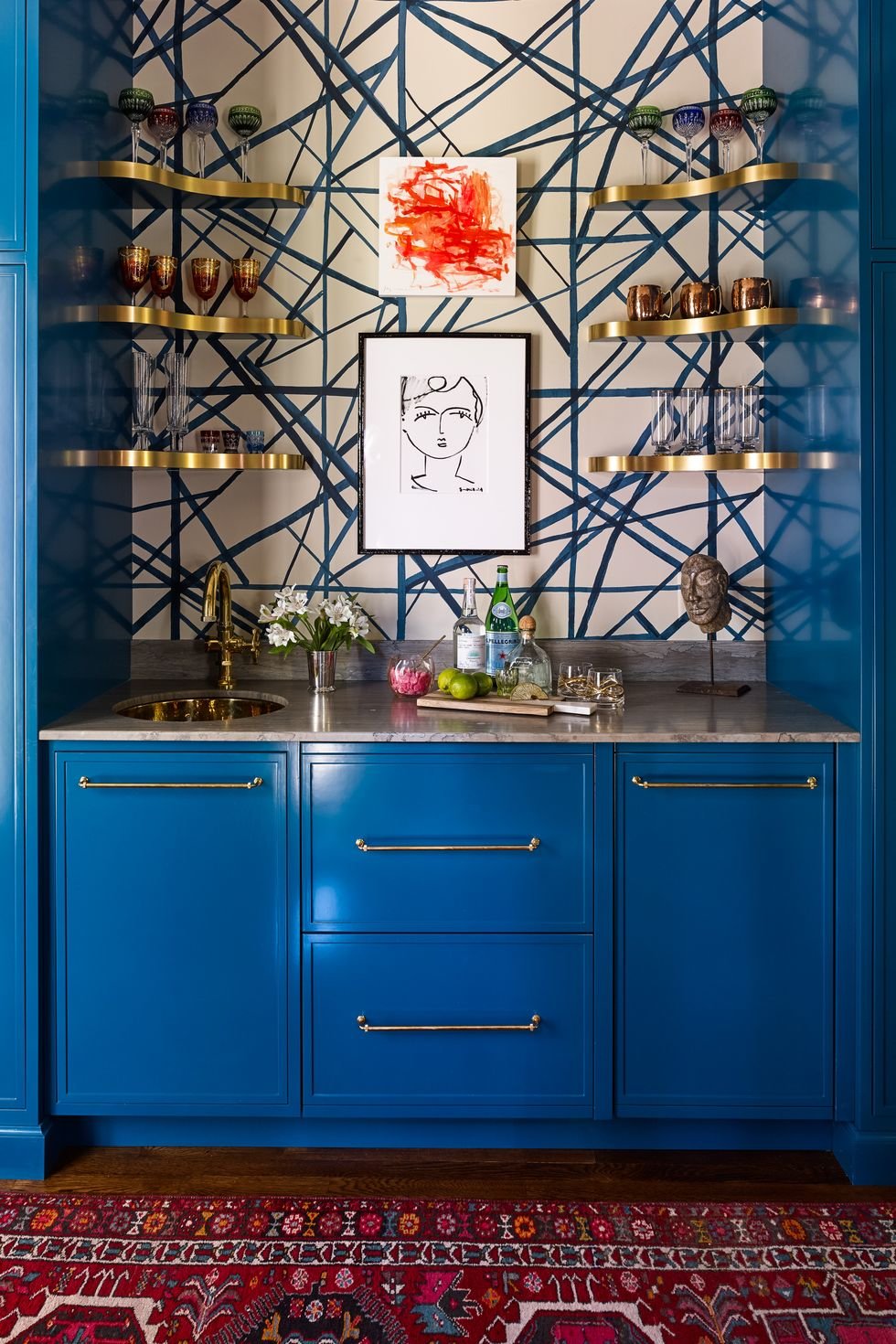 Classic Blue
Floating shelves, a graffiti-style wallcovering, and charming artworks serve as inspired accents in this bar from Charlotte Lucas Interior Design.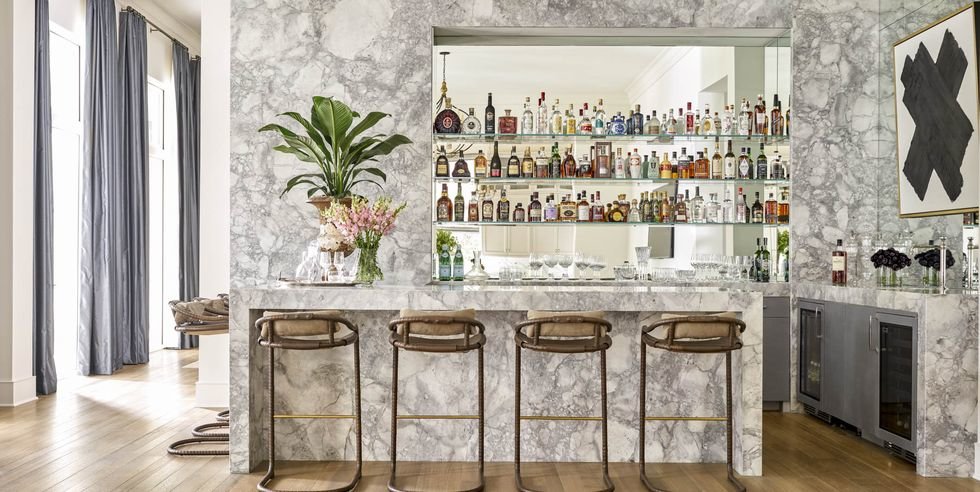 Beautiful Marble
This contemporary, marble bar from Dodson Interiors is one-of-a-kind.
Emerald City
Here, Nicole Zarr and Associates, LLC expertly pairs green lacquered walls with a wallpapered ceiling and brass shelving.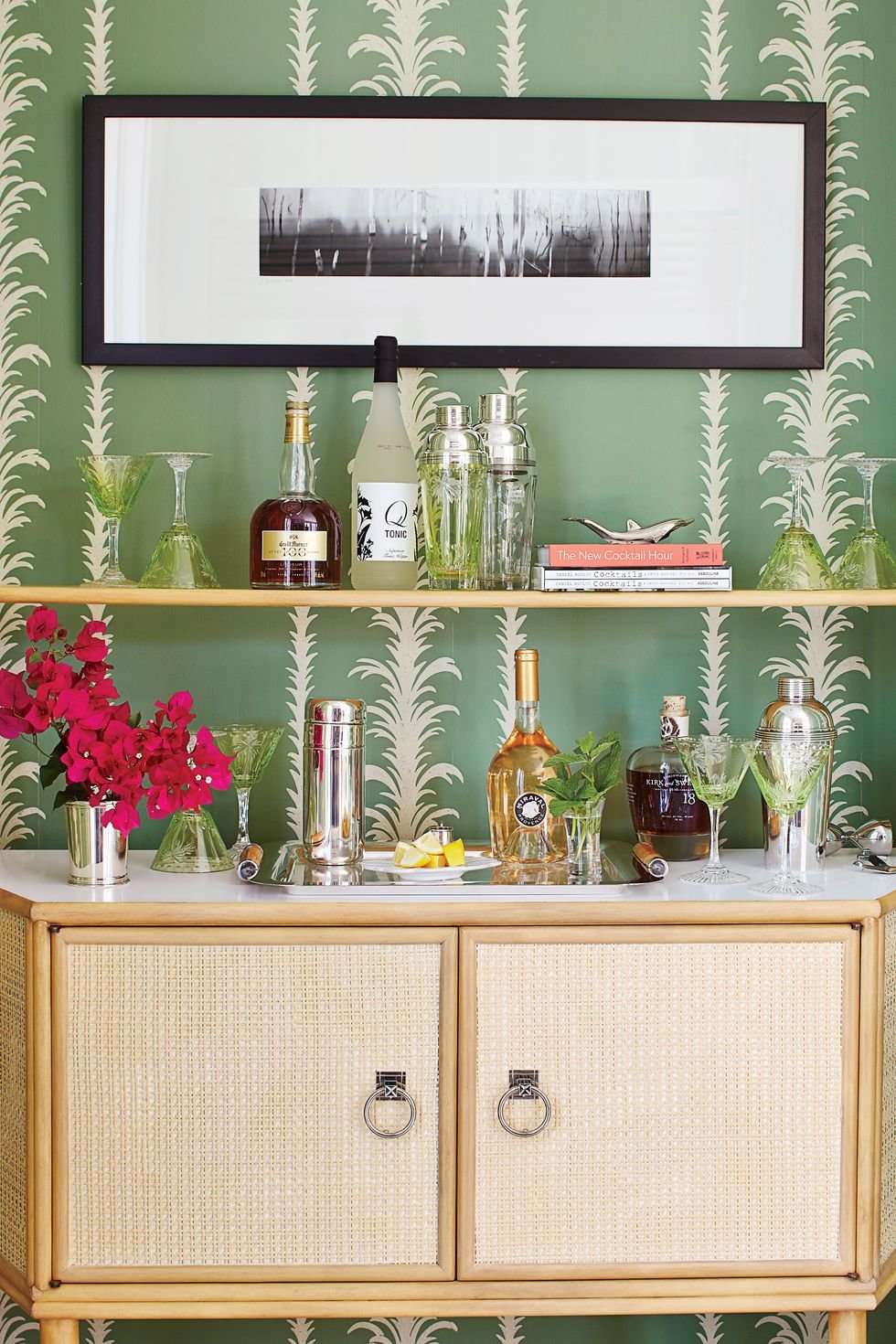 A Touch of Tropical
A botanical wallcovering and natural, textured bar cabinet gives this Floridian space a tropical personality. Design by Lindsey Coral Harper Interior Design.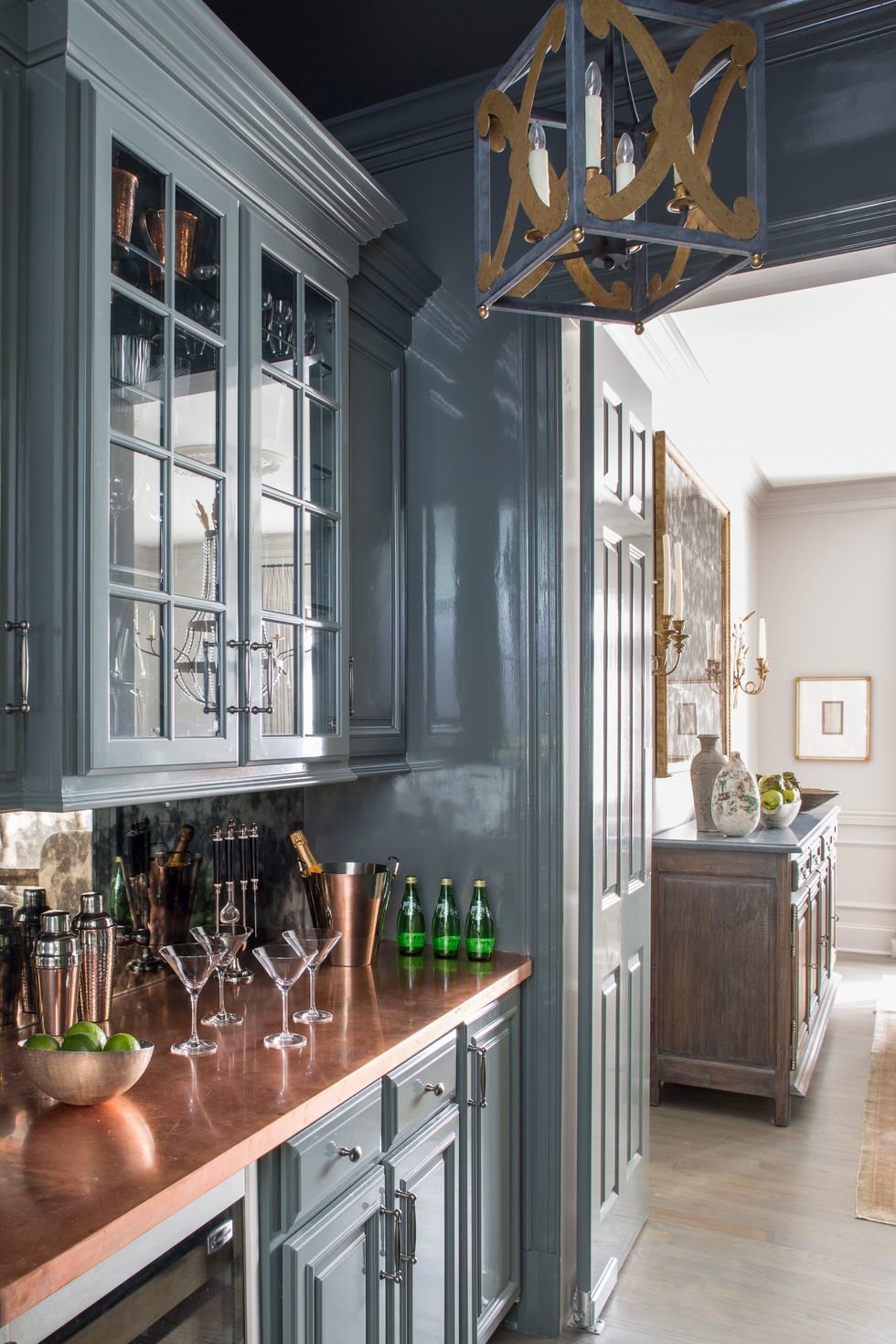 Going for the Gloss
This gorgeous, glossy bar design by Kathryn Ivey Interiors is compelling and sophisticated.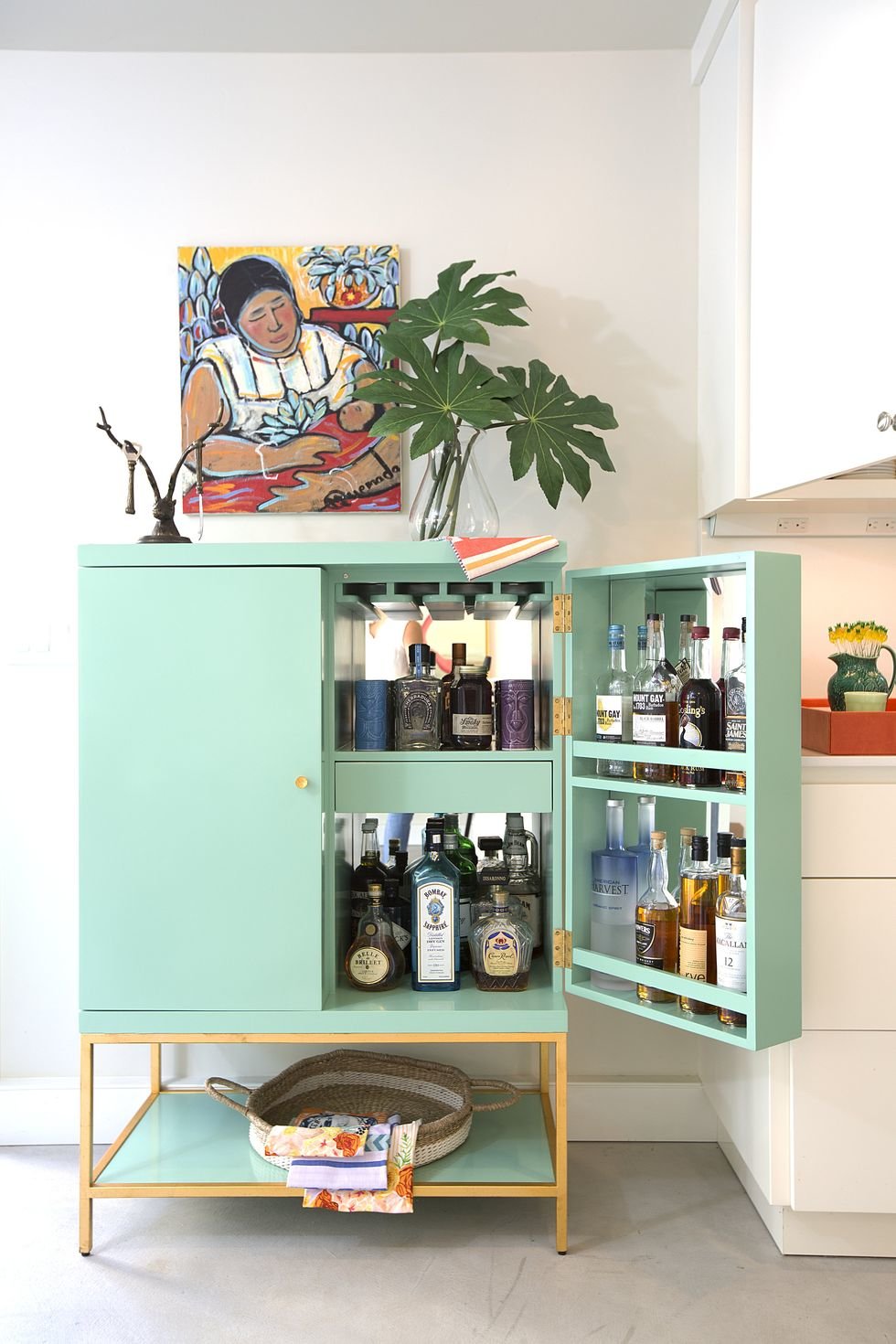 Life Aquatic
A seafoam bar in this Sacramento home by PepperJack Interiors is fresh and fun.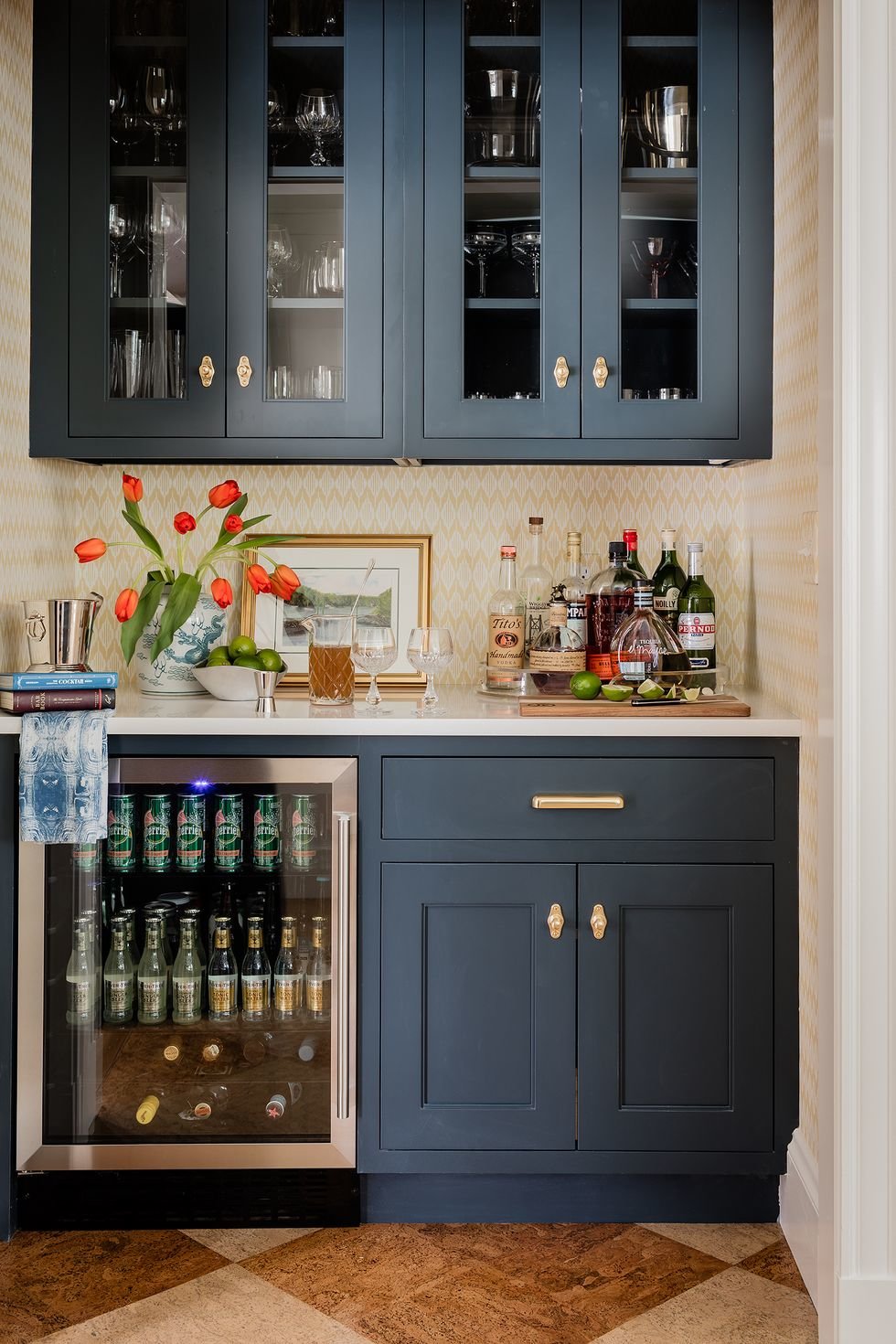 Picturesque Patterns
A patterned wallpaper brings energy to a cheerful bar alcove. Design by Kelly Rogers Interiors.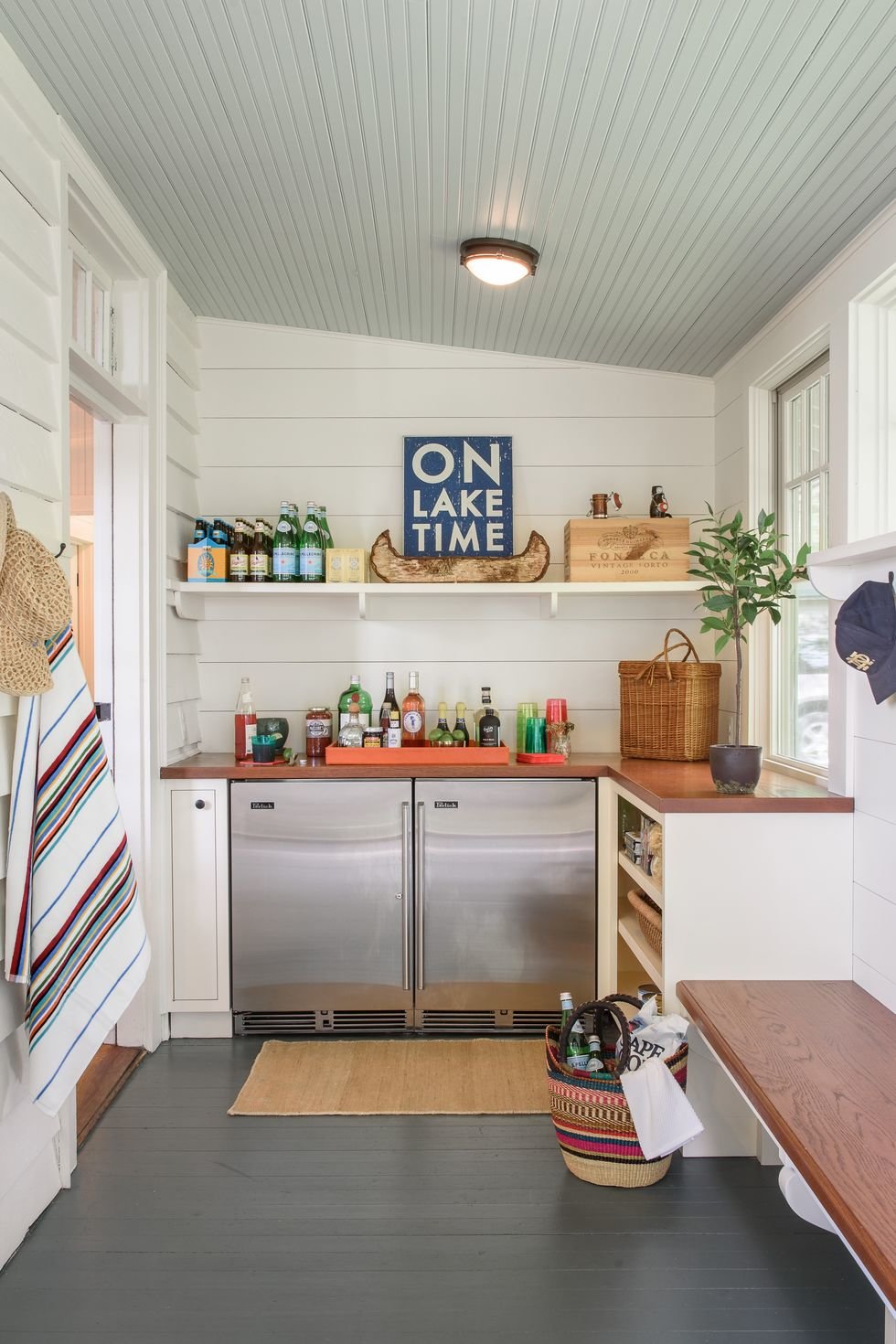 Beachy Keen
In a cottage on Lake Michigan, Buccellato Design, LLC set up a playful, vacation-style bar for the enclosed porch.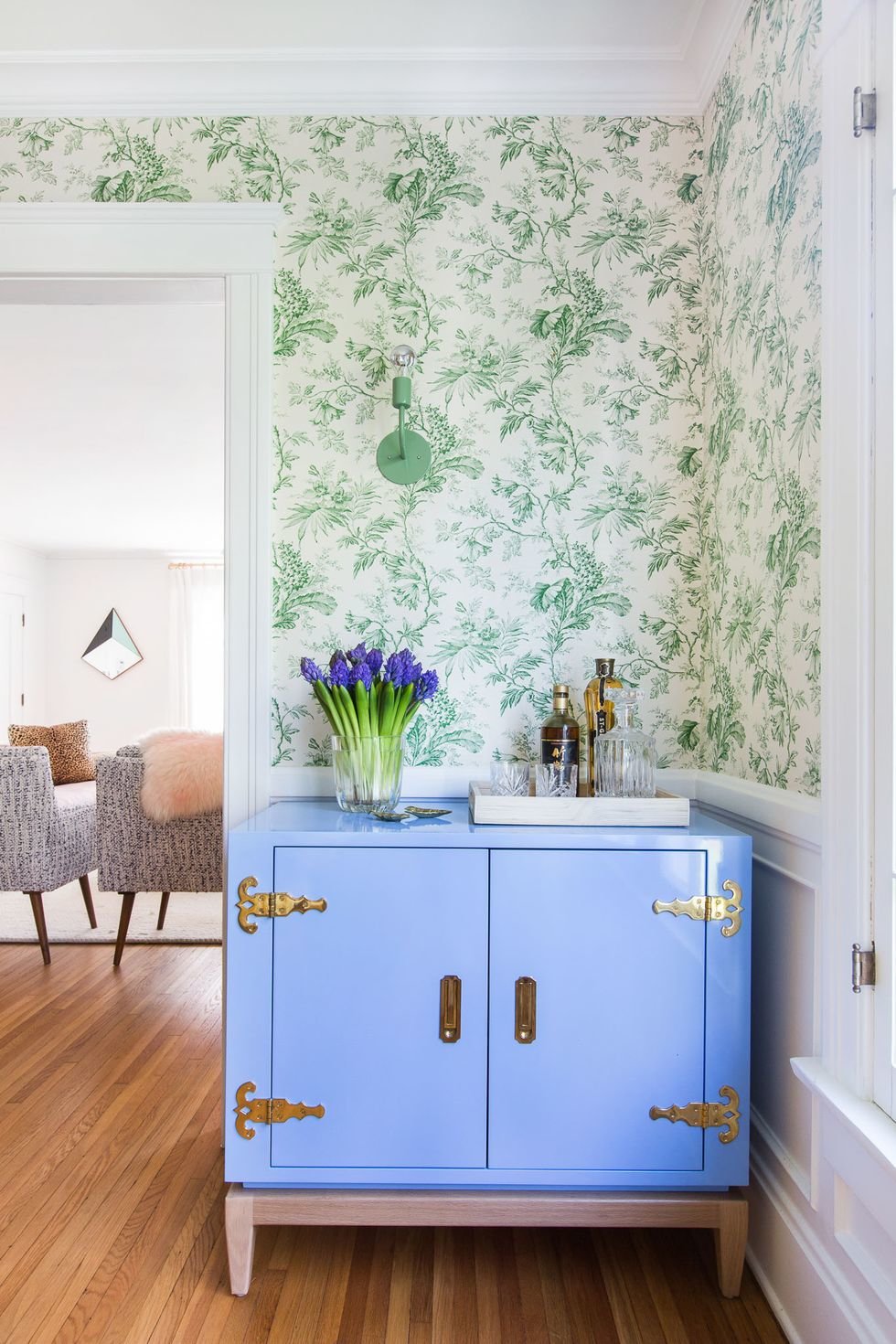 Organic Design
Against a leaf-printed wallcovering, this lacquered lilac bar cabinet pops in a room designed by Stefani Stein Inc.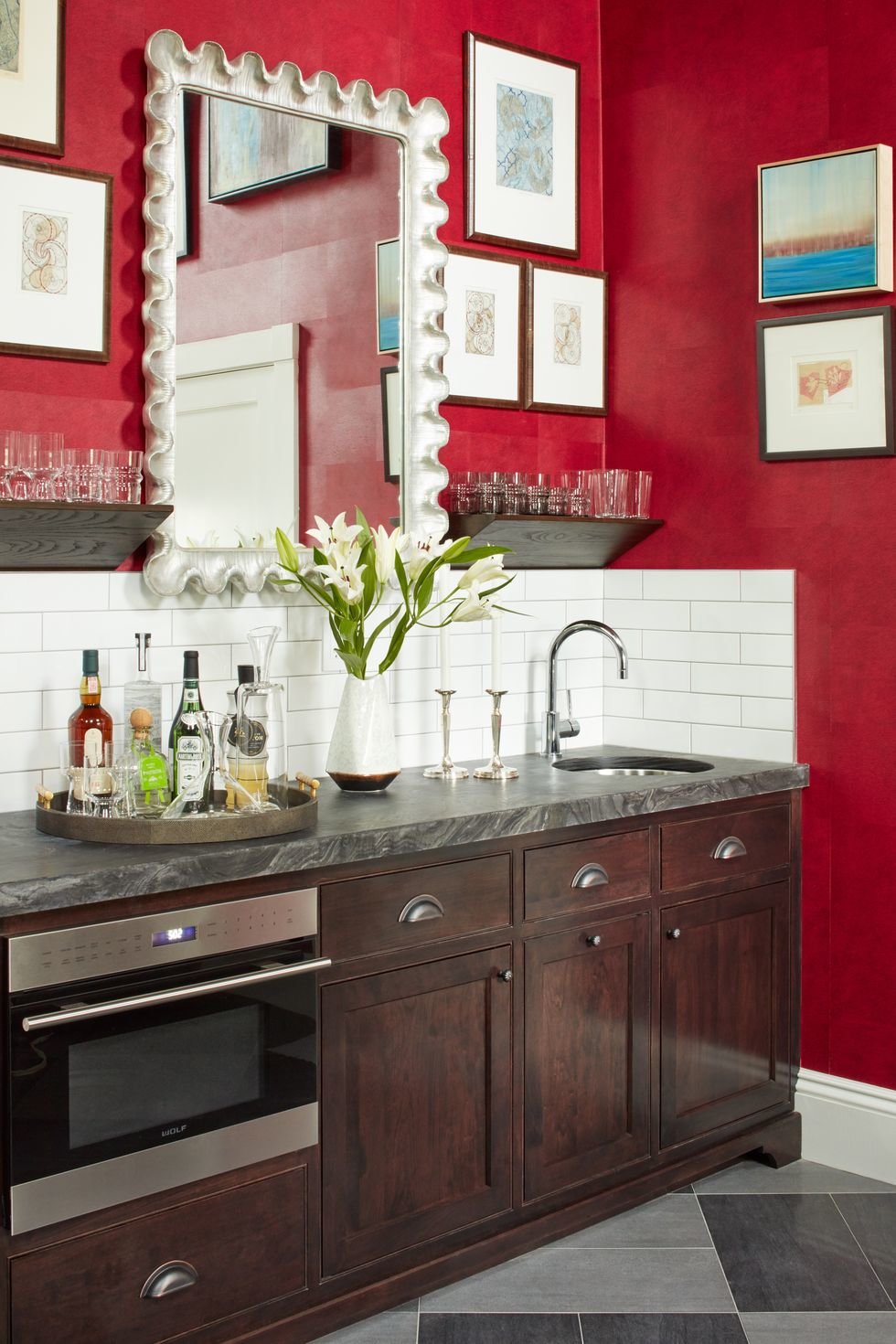 Posh Pairings
In this bar area, Vani Sayeed Studios matched a white tile backsplash with a cranberry background hue.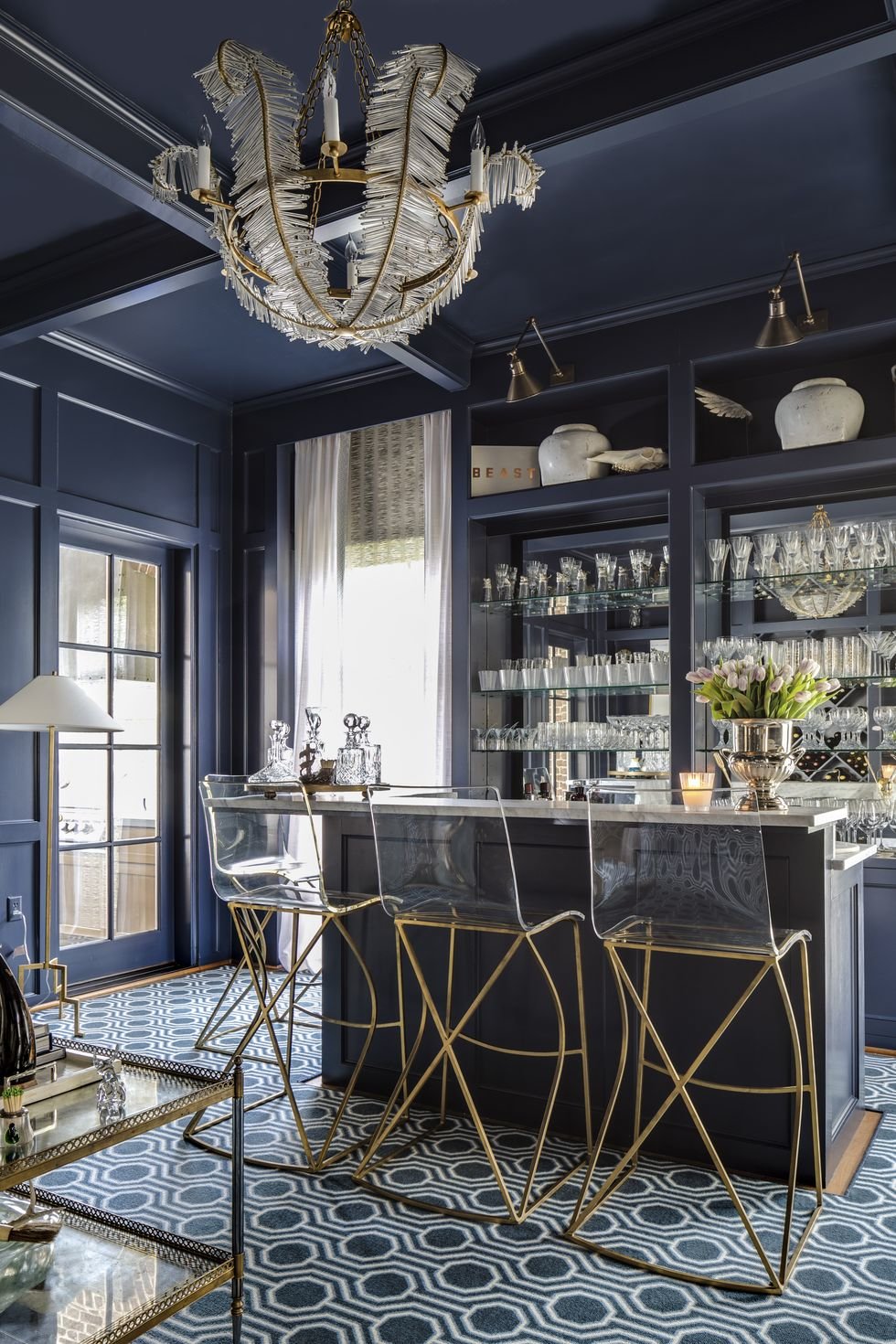 Maximalist Tendencies
An elaborate chandelier, acrylic furnishings, and gilt details make this bar by Cindy Witmer Designs a contemporary, sophisticated take on the Prohibition-era speakeasy.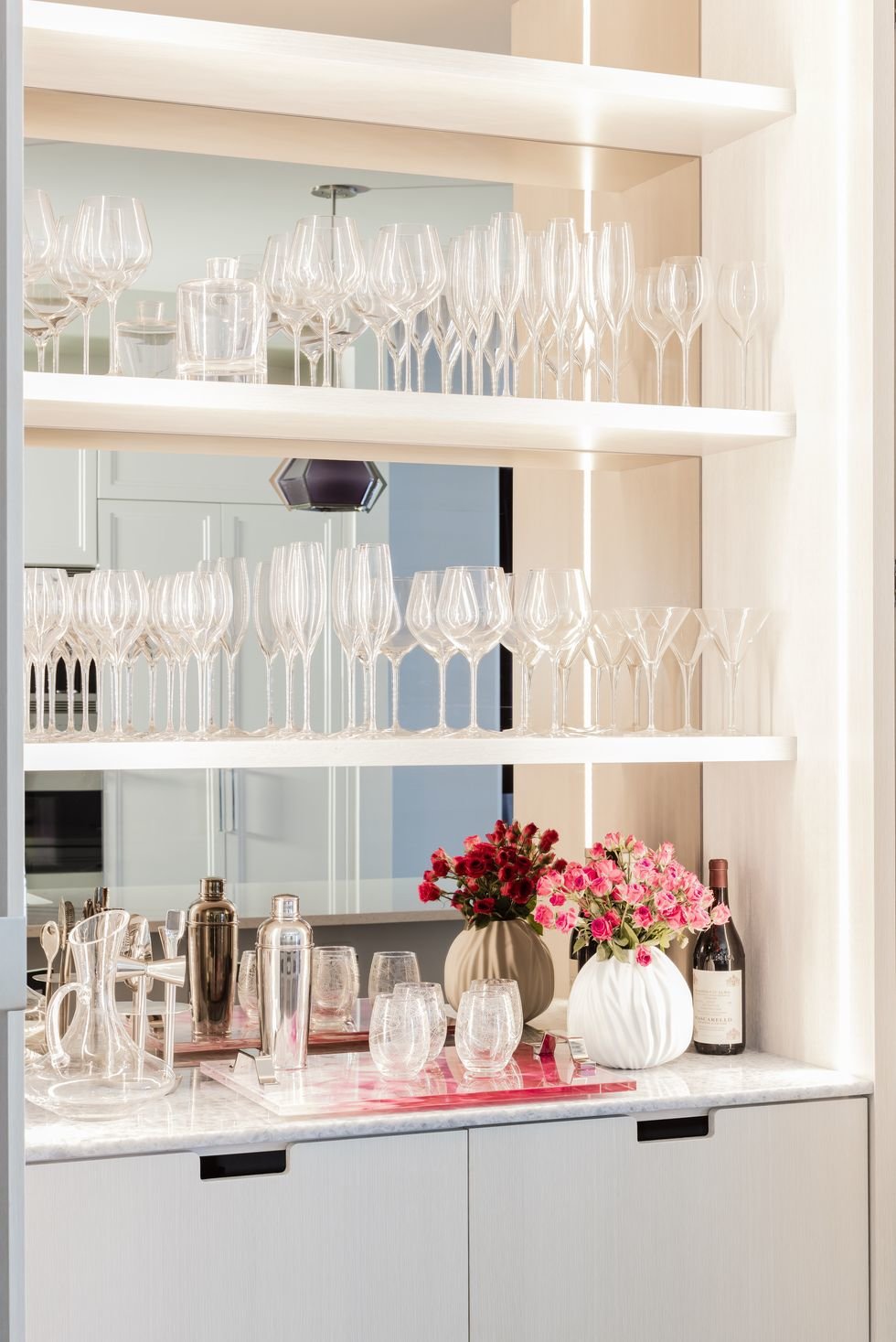 Nuit Blanche
A white wet bar by Elms Interior Design is the height of style.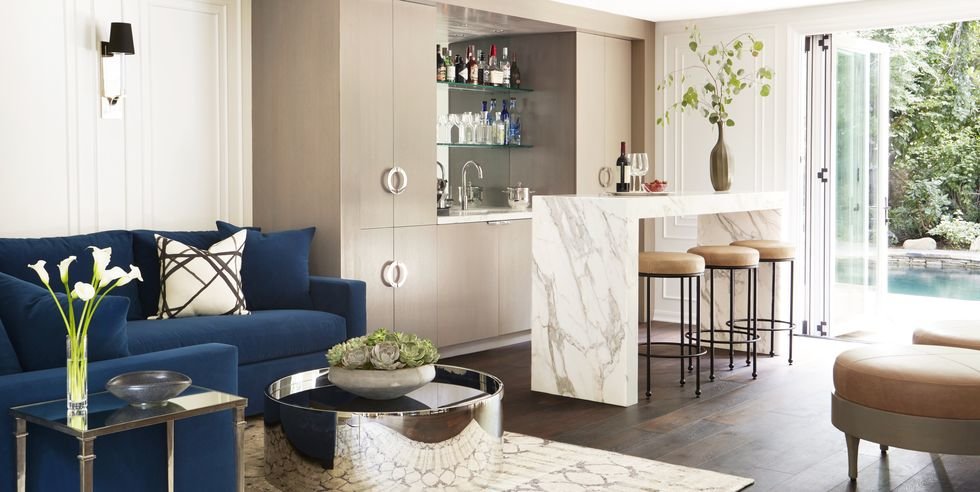 Bringing the Outside In
A comfortable home bar with custom cabinetry, marble bar, fireplace, and seating by Lori Gilder Interior Makeovers Inc opens up to the outdoors.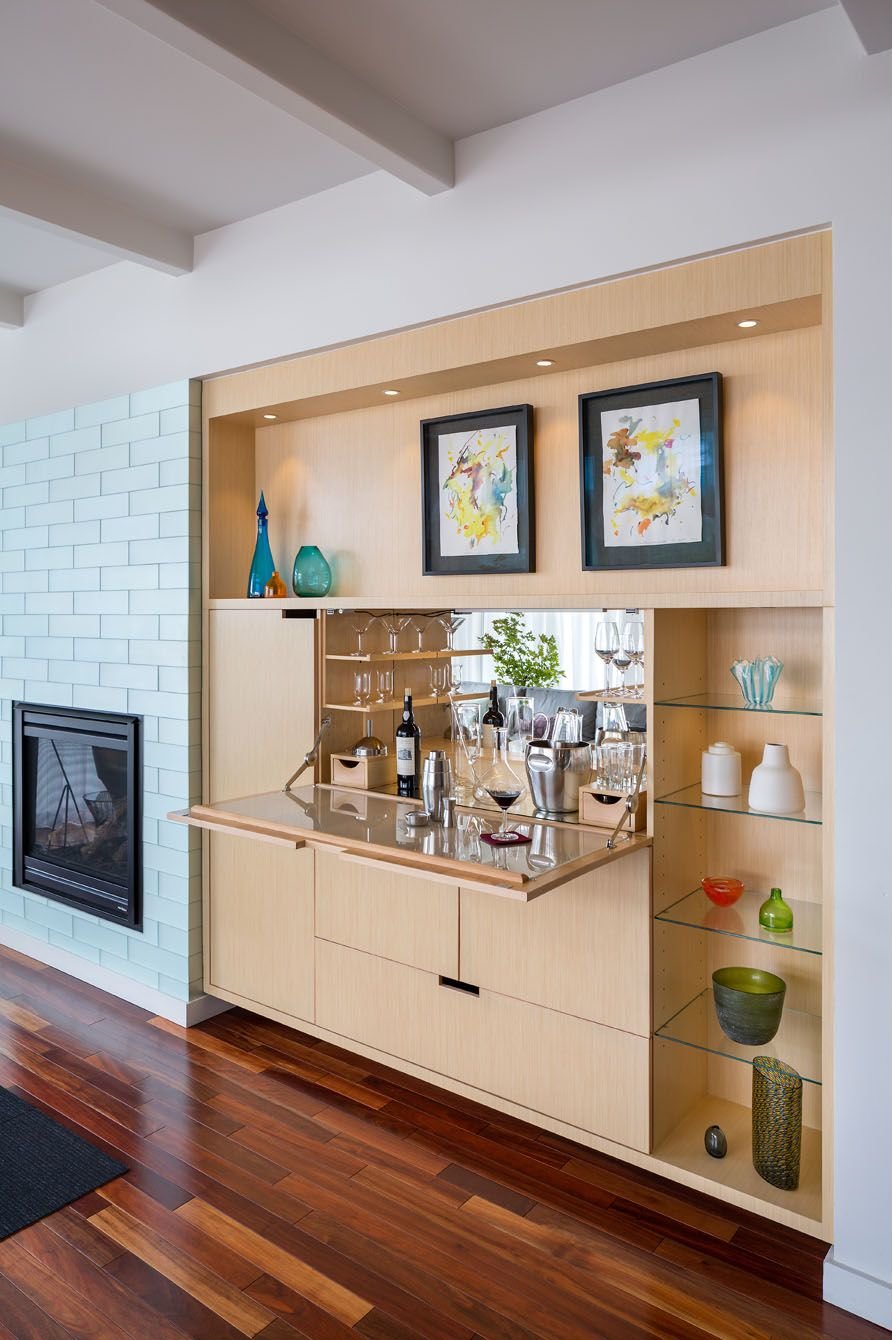 Sweet Escape
This living area's best-kept secret? A custom secretary-style hidden bar with a mirrored surface by Guggenheim Architecture and Design Studio.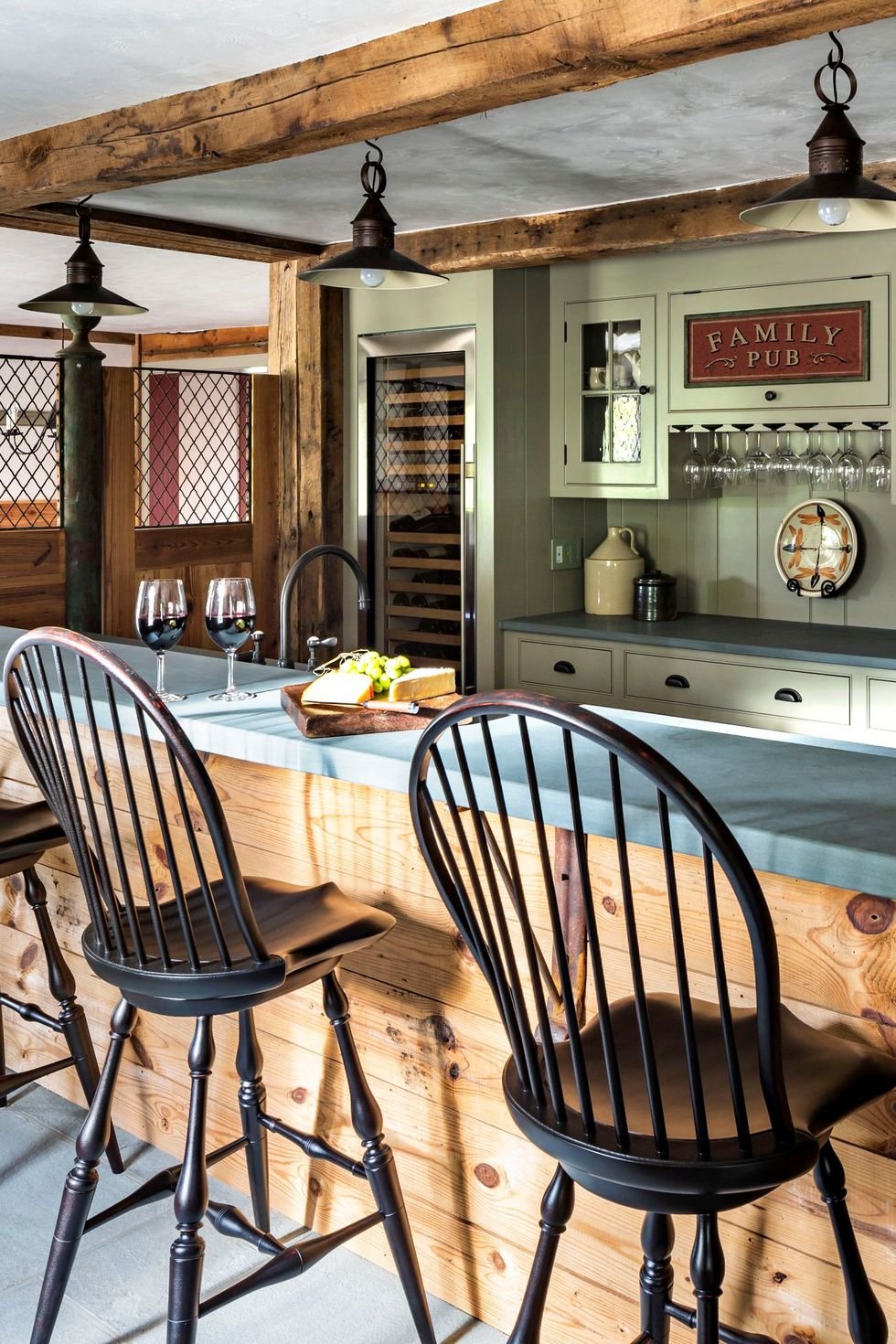 Barnyard Bar
Haver & Skolnick Architects converted an old stable into a gorgeous home bar.