The building at the end of a block on Leverton Street in London's Kentish Town Conservation Area had sat vacant for five years before ROAR Architects intervened. Formerly a women's refuge, the building now holds two interconnected flats for a brother-and-sister duo.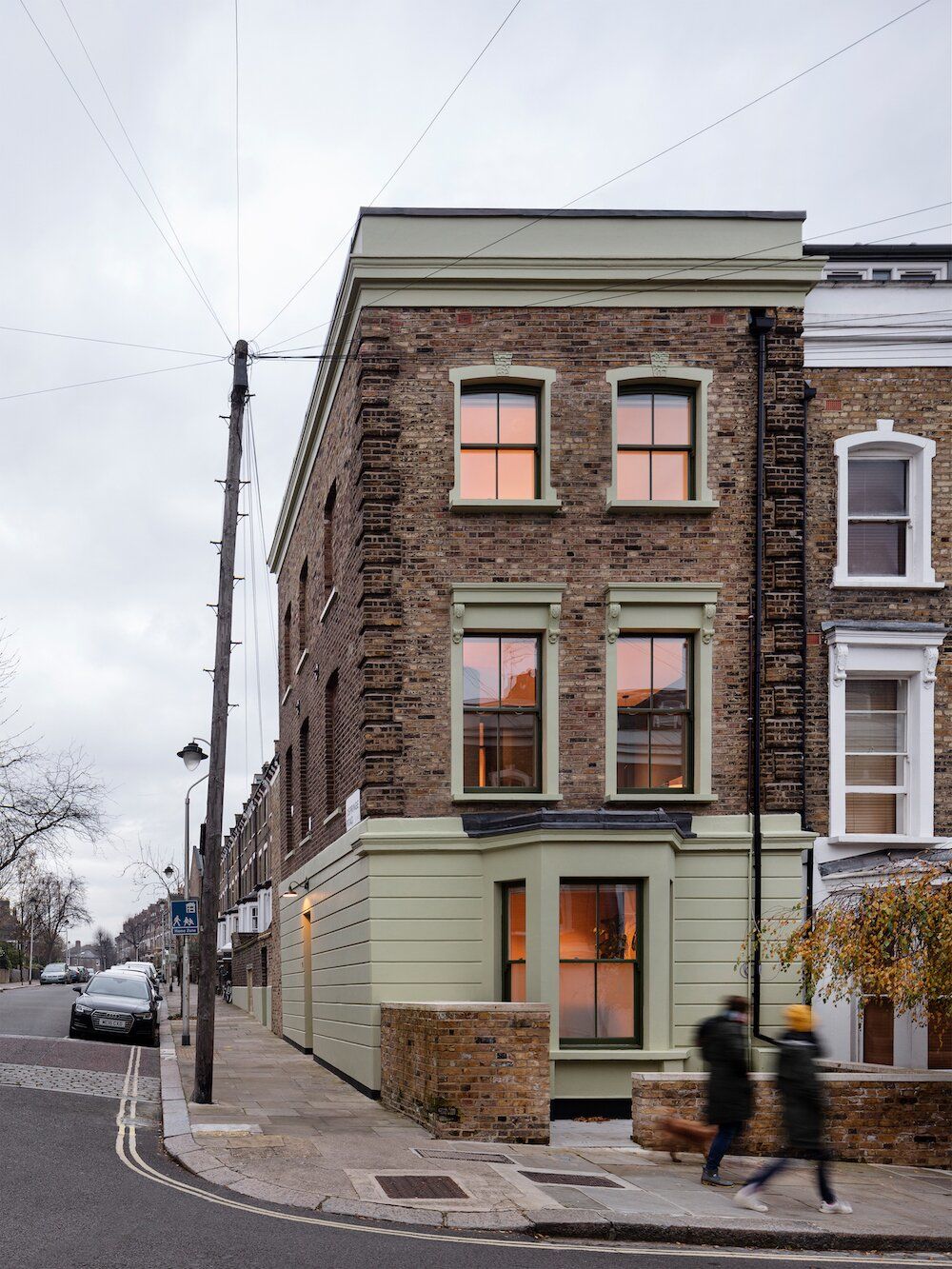 ROAR worked to maintain historic details on the facade as they brought a modern look to the interior living spaces. A new splash of color accentuates the exterior's historic features, and foreshadows the colors within.

The flats, each of which have their own entrance, are differentiated by their distinct color palettes and materials. Thanks to clever decisions by the architects, each space evokes an entirely independent feel despite being under the same roof.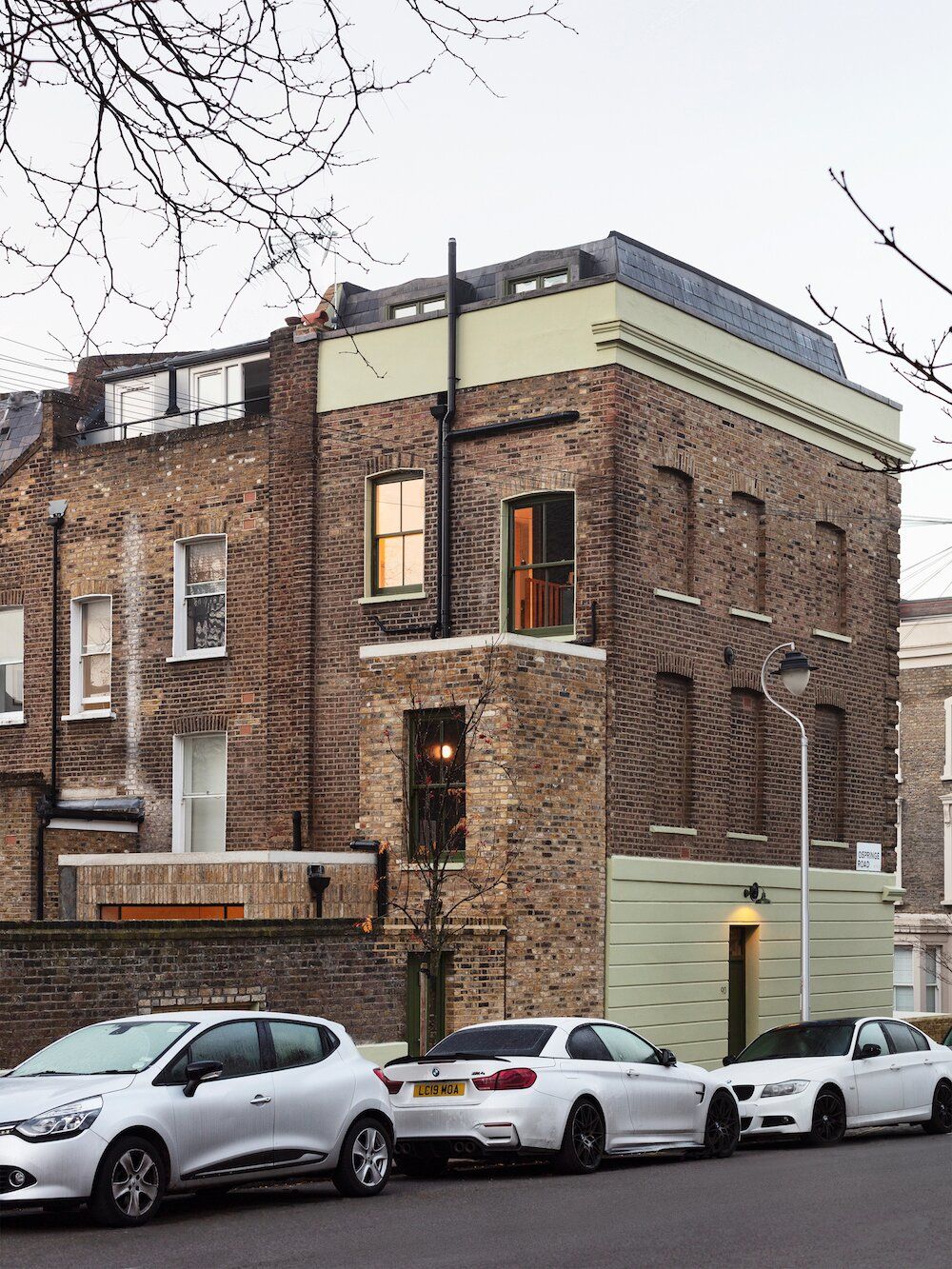 Although providing the siblings with independence was at the forefront of the design challenge, creating shared spaces within the duplex was also a priority. To encourage family life, ROAR incorporated communal areas on the ground floor where the siblings can gather for meals or leisure.