Instead of treating this hardworking space as an afterthought, give it the TLC it deserves. If your home isn't blessed with a huge space to wash and fold your clothes, don't worry. All of these laundry room ideas-each with accompanying of storage tips, too-will help you make the most of what you do have. And beyond functionality, we also included plenty of decorating ideas, since laundry rooms deserve design love no matter their size. Besides, laundry day is rough enough as it is, so you may as well do all that washing and drying in a stylish space.


1 Alternate Cabinetry Types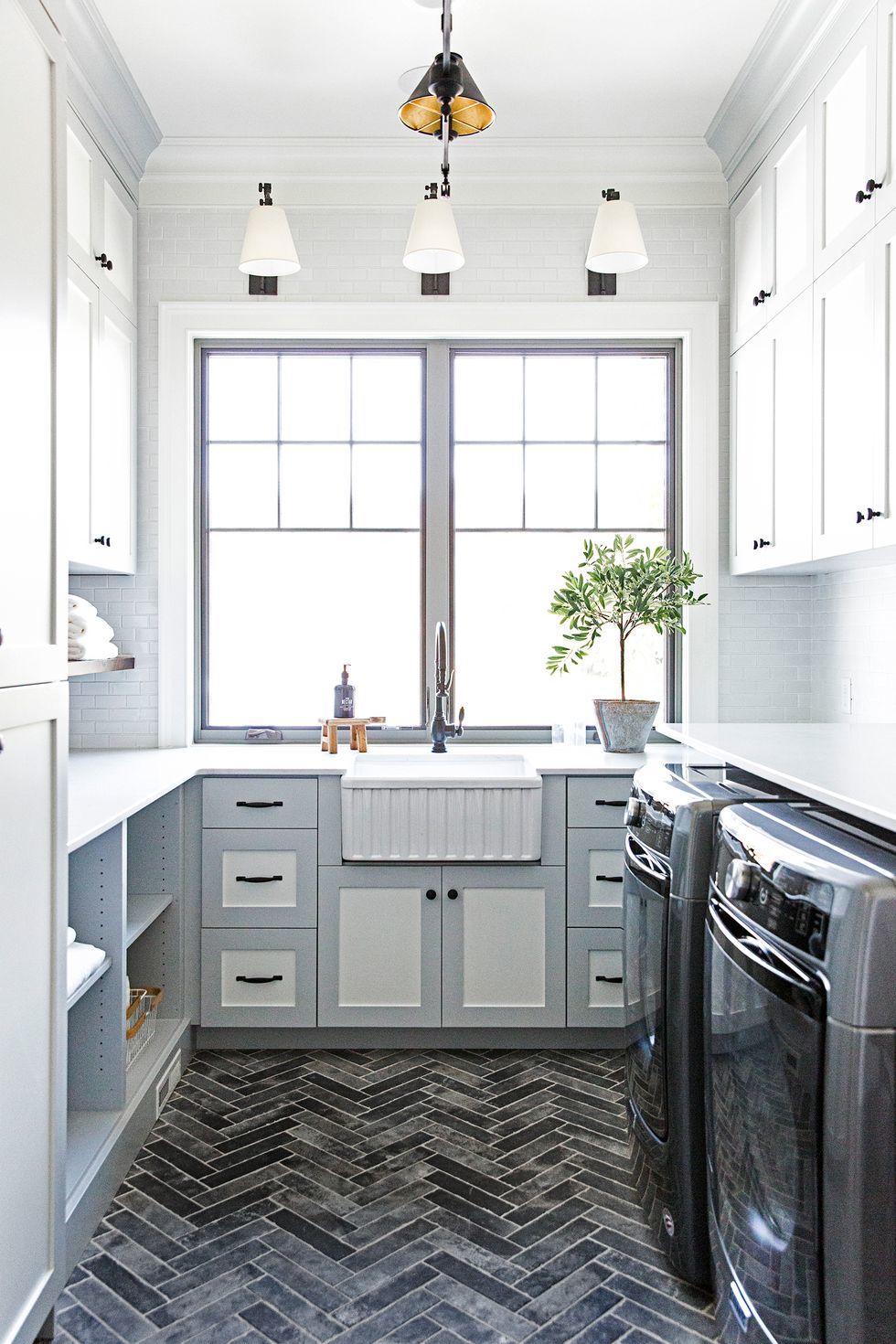 Alternating between exposed and closed cabinetry, this light-filled laundry room by Studio McGee holds all the essentials. "We added an open shelf above the counter to help keep space feeling open and visually interesting," says designer Shea McGee.


2 Rethink the Layout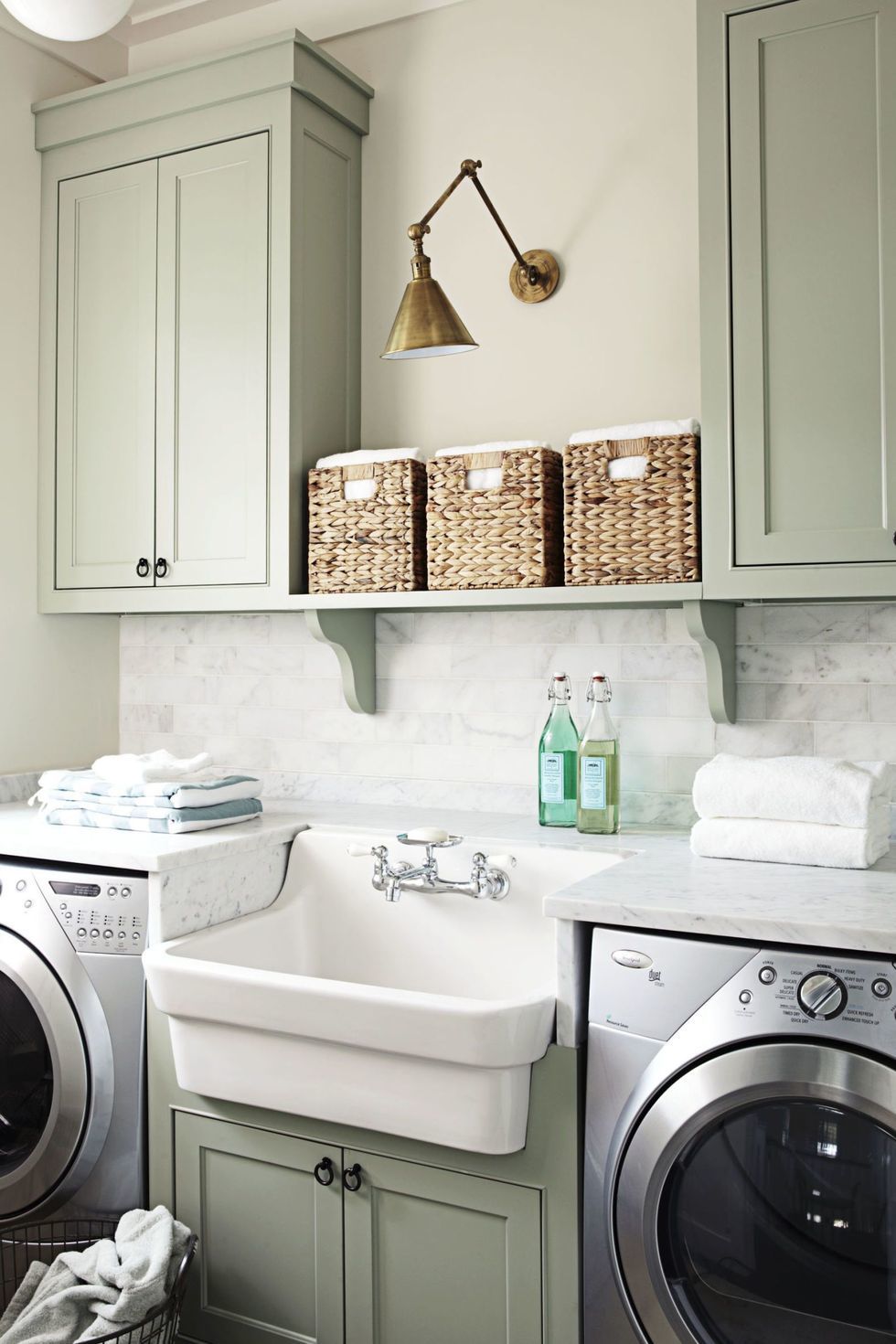 This laundry room, designed by Urban Grace Interiors, features a front-loading washer and dryer, which lets the homeowners make the most of their limited counter space. We also like that there's a sink separating the two machines for a more unique layout. Since the overhead cabinets cast a shadow, the designer added extra task lighting.


3 Have Fun With It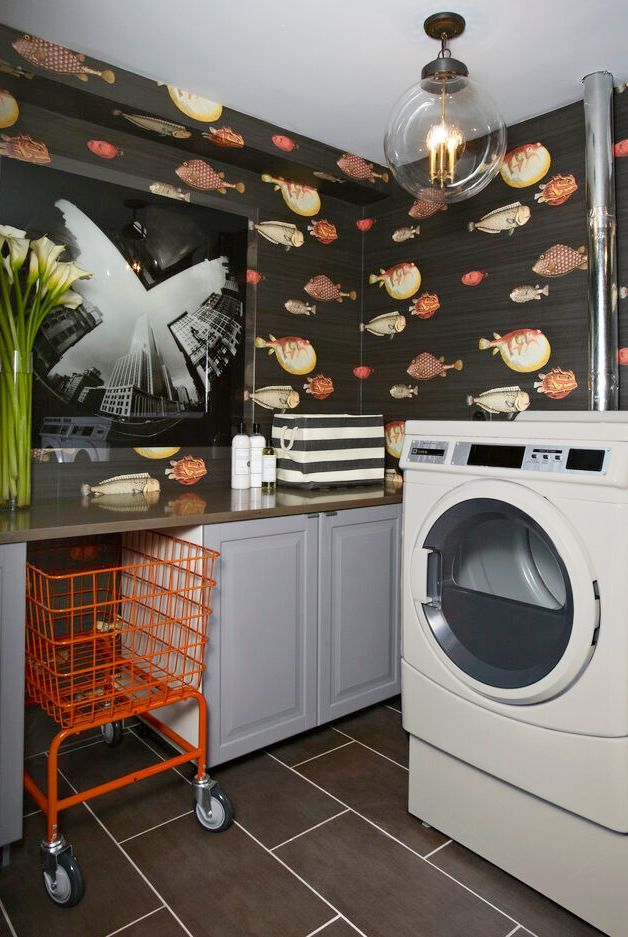 Interior designer Danielle Colding transformed this basement laundry room into a lively space that we'd never mind coming down to for chore duty. In fact, the pops of orange contrasted with soothing cool grays and fun blowfish-print wallpaper might even make it one of the best rooms in the house.


4 Think Style and Substance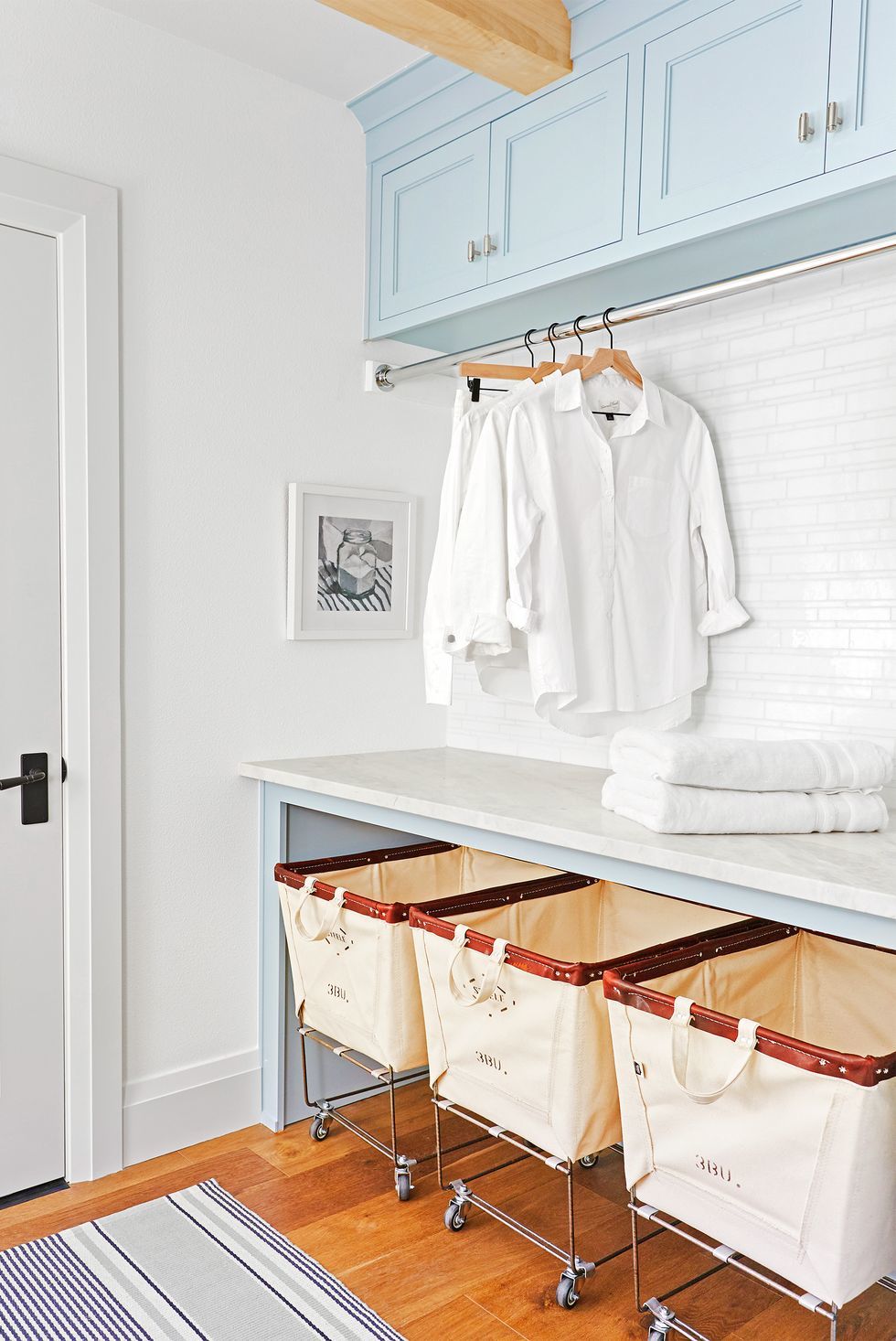 A trio of retro hampers in this laundry room, designed by Emily Henderson, aren't just charming-the wheels also make them easy to move around the house. Assign one to each family member to help them keep track of their own laundry.


5 Choose Materials Wisely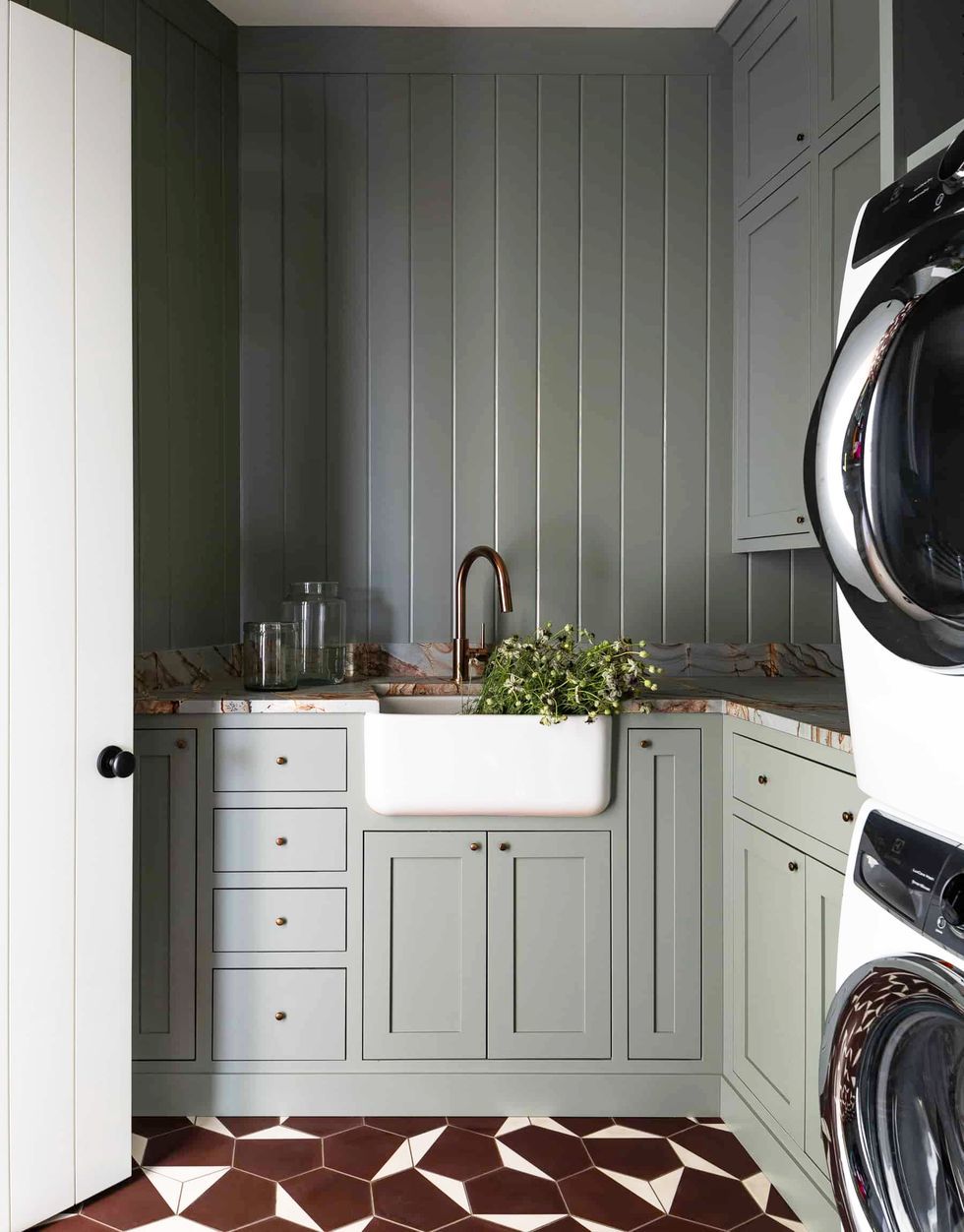 Tile floors will be easy to clean (which will definitely make life easier in a laundry room) but they also have the ability to introduce style and personality. Heidi Caillier laid an angular chocolate brown and white pattern that speaks to the beautiful marble veining in the countertops.


6 Use Wallpaper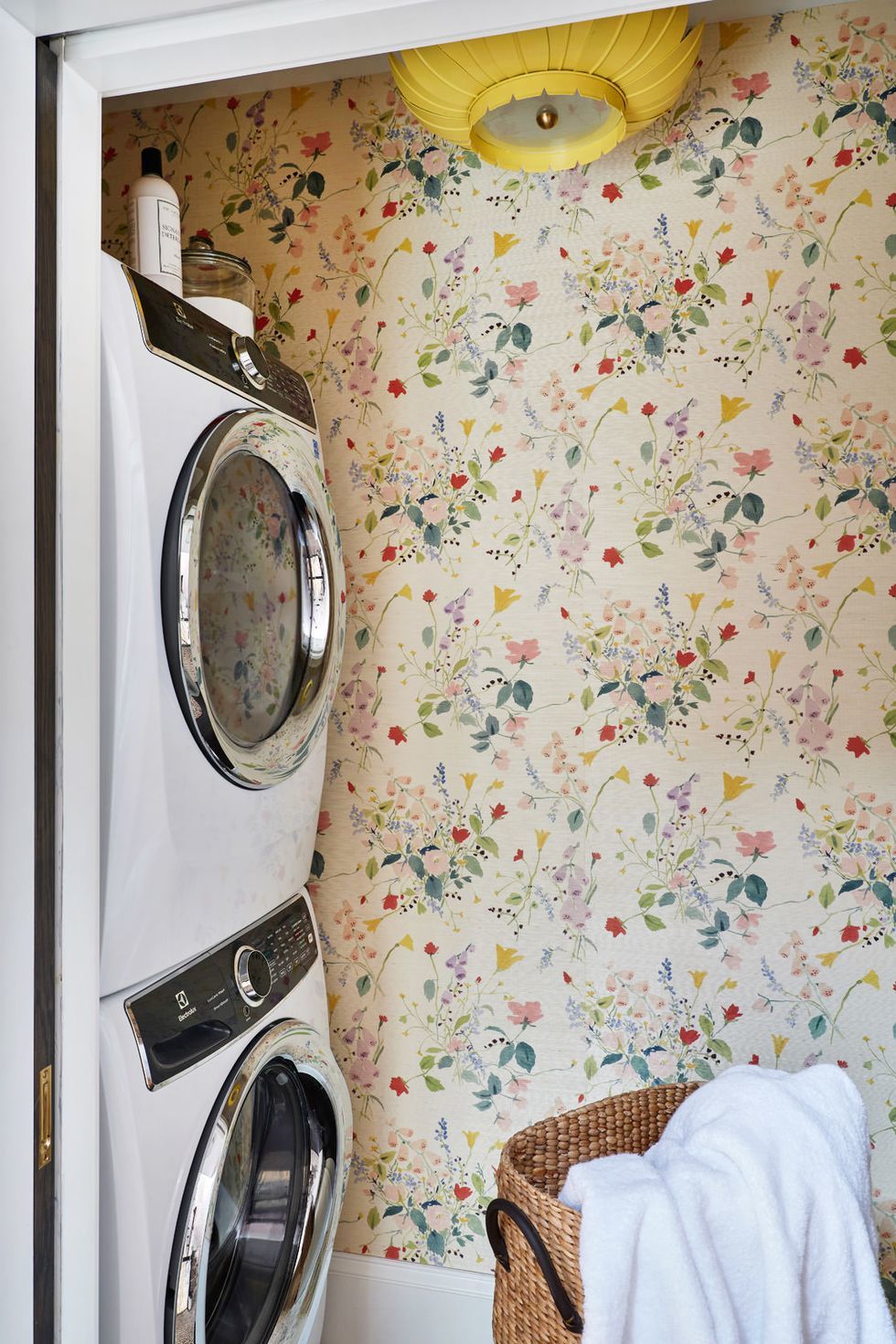 Wallpaper is perfect for tiny rooms, like a closet converted into a laundry space. This one designed by Cameron Ruppert Interiors only has room for stacked machines and a hamper, so she gave it some life with colorful wallpaper and a cheerful pendant light. "When you can't build out, build up," she says.


7 Choose Crisp Whites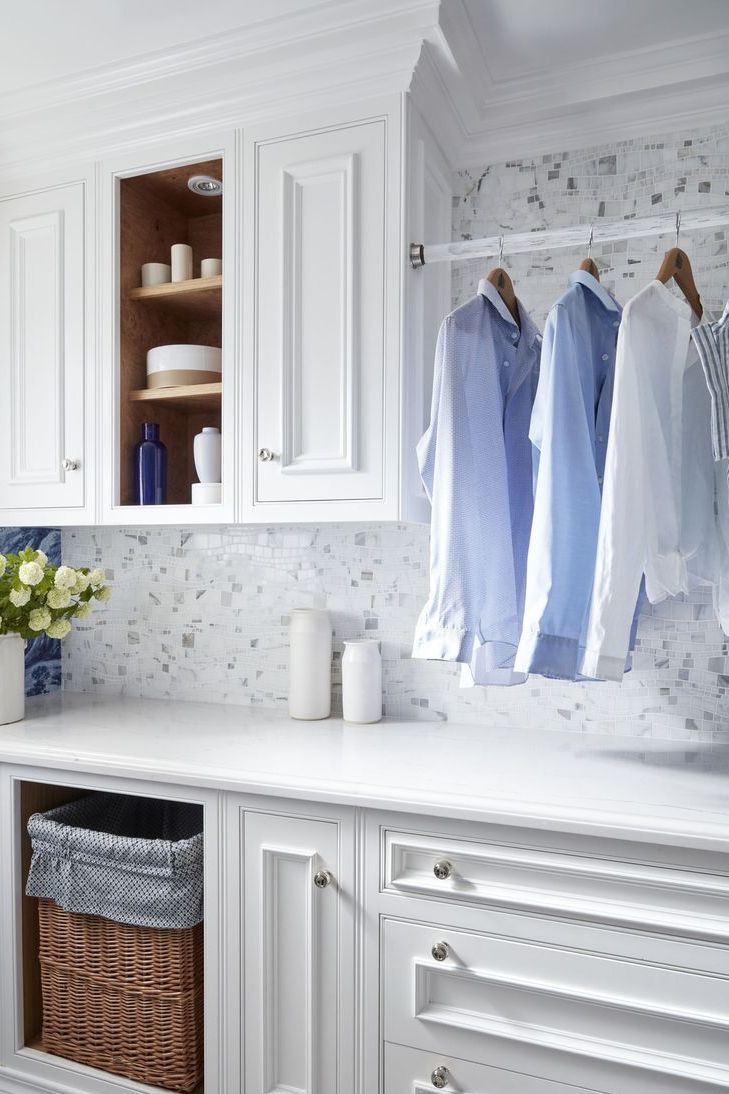 Instead of taking up floor space with a standing drying rack, designer Dina Bandman installed a custom Lucite rod between two upper cabinets in this San Francisco laundry room for damp garments. Yes, even a drying rod can be pretty! Also, note the hamper tucked under a cabinet but exposed, so it can be grabbed quickly when it's needed.


8 Use All Available Walls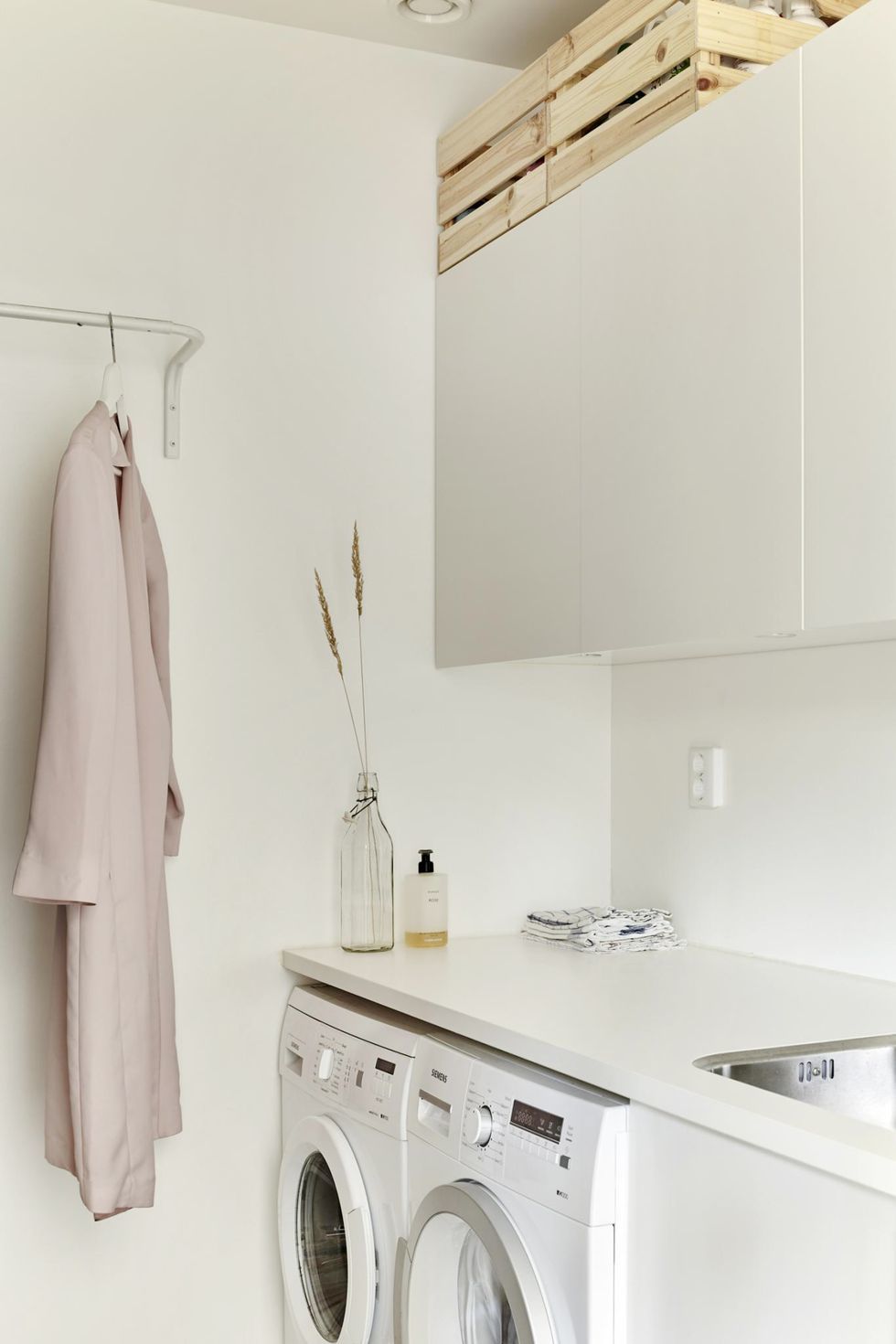 Repurpose crates to keep your essentials organized. Here, they're stacked on top of the cabinets, really making use of all possible space. Then, secure a single rod to your wall for a makeshift drying rack in a small laundry room.


9 Paint the Ceiling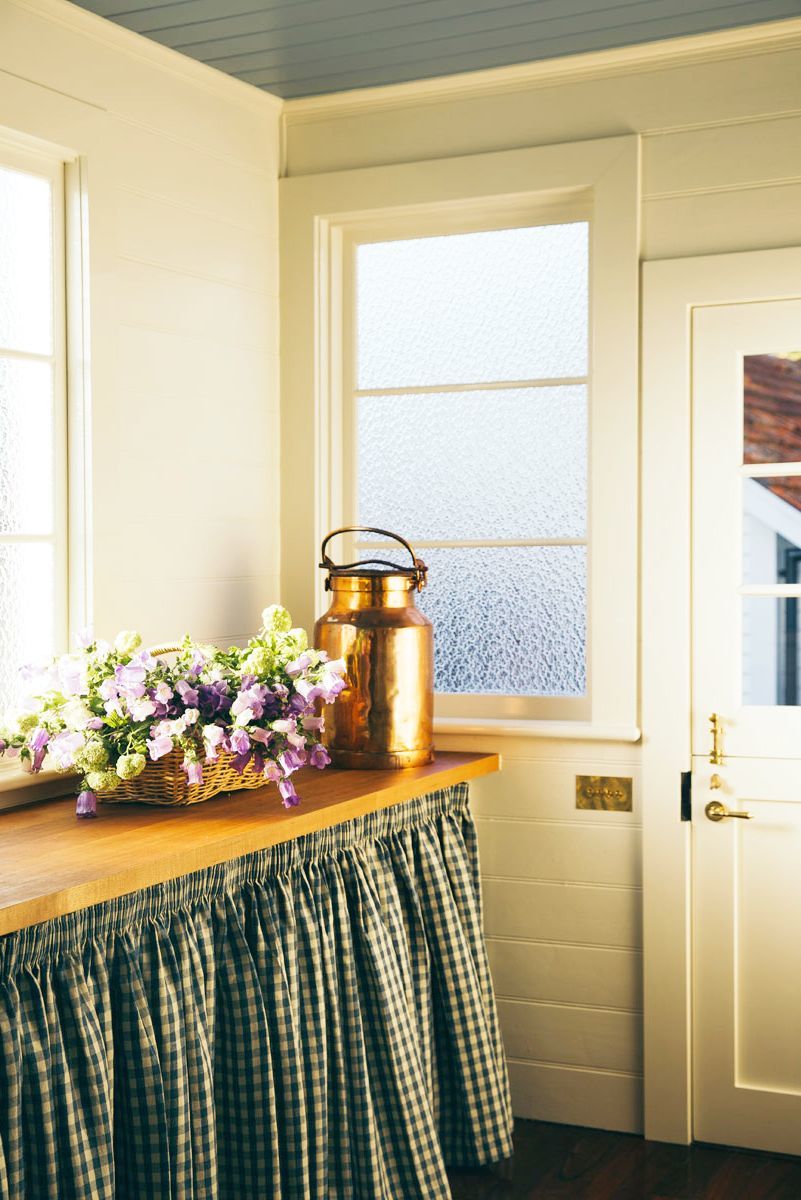 Most laundry rooms are small, which leaves limited space for exciting design moments. So get creative with every surface possible! Here, Anna Spiro painted the ceiling a light blue color and used a mossy green gingham skirt to hide appliances.


10 Add a Shelf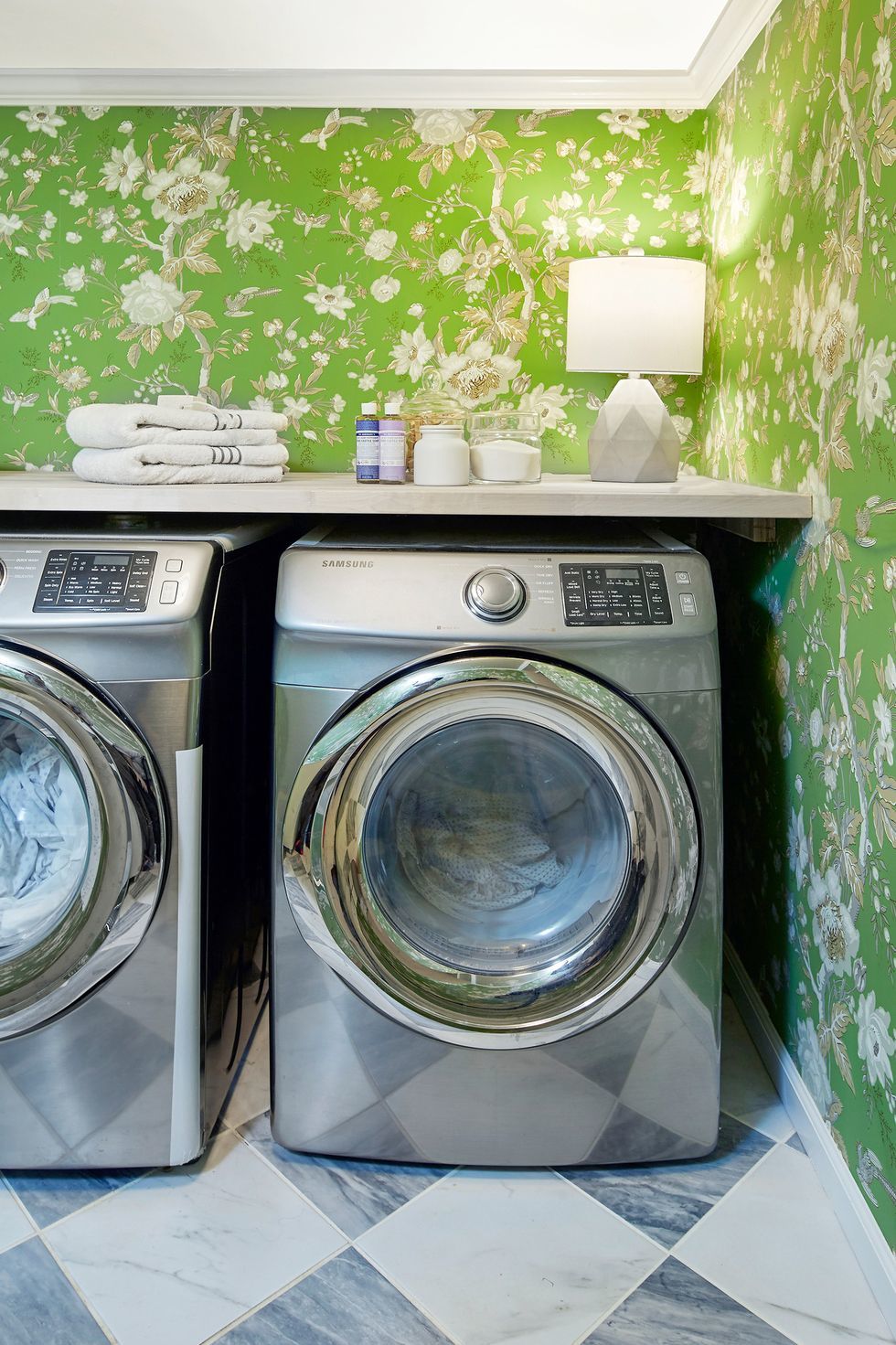 If you can't install your laundry machines under built-in countertops or behind a closed door, just add an extended shelf on top of them. In this laundry room designed by Toledo Geller, the shelf obscures the machines while also providing some surface area to work on.