Thoughtful landscape design is the key to creating an outdoor oasis, whether you have a tiny courtyard in an urban area or a sprawling estate in the country. To help you transform your own patios, yards, gardens, and more, we rounded up 60 landscaping ideas and examples that truly make the most of their natural surroundings. So without further ado, allow these outdoor beauties to pave the way to better landscape design.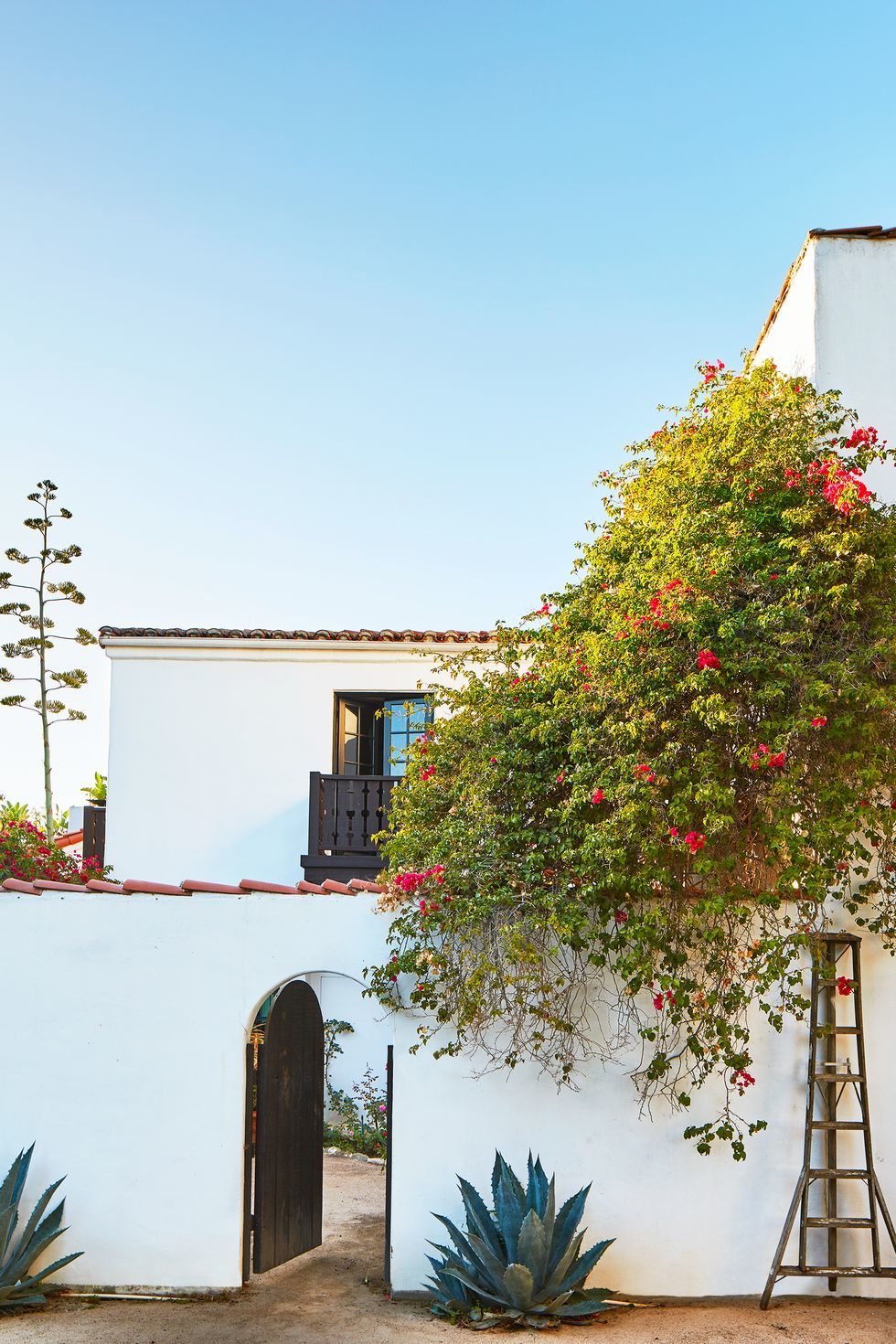 Spilling Bougainvillea

A lawn isn't the only landscape design that'll brighten up your front yard. Madeline Stuart gives this SoCal home by architects Wallace Neff and John Byers a sense of place with agave plants flanking the entrance and blooming bougainvillea spilling over the wall.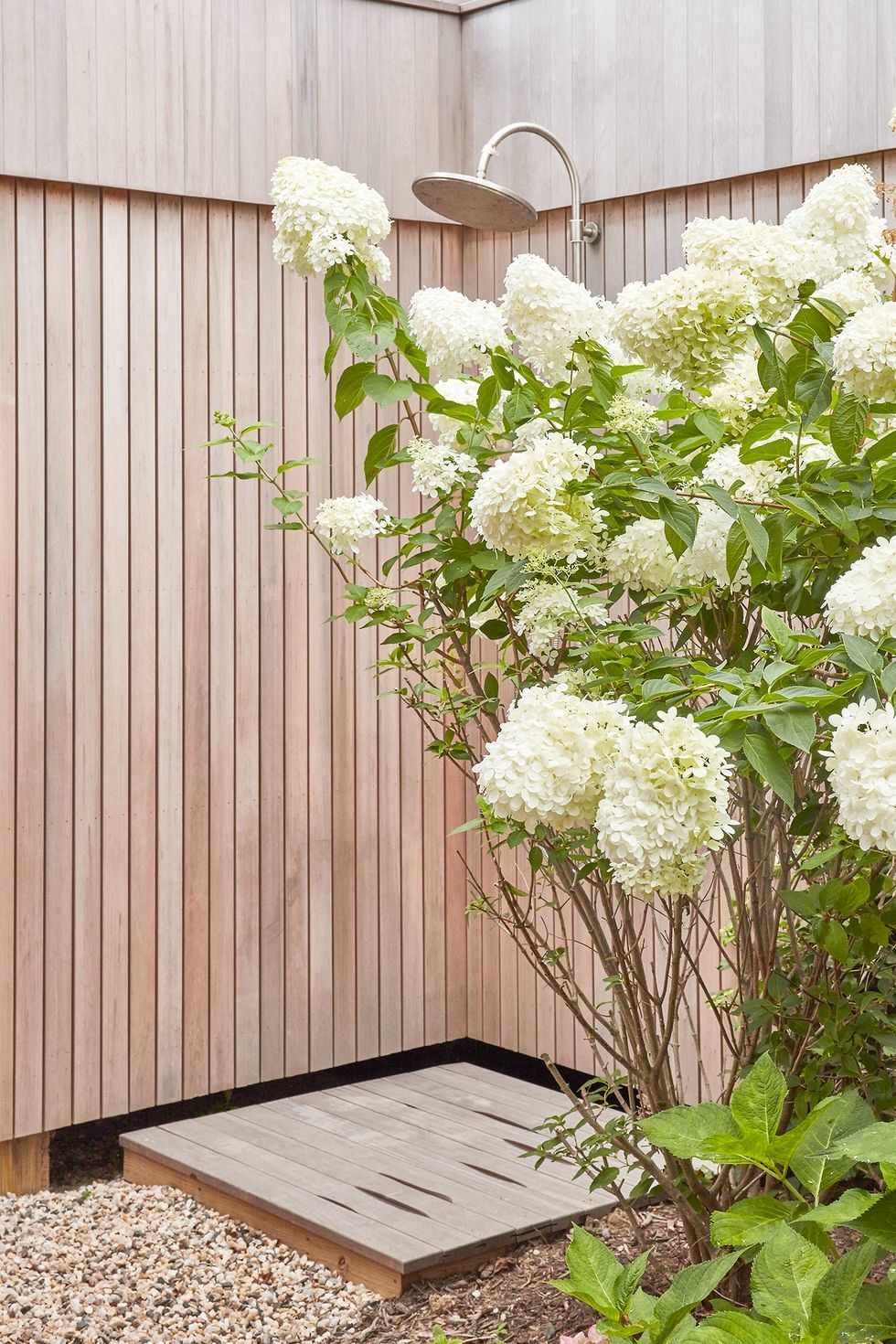 Flower Walls

If you have an outdoor shower, create a natural illusion of privacy with a wall of florals (or plants that don't mind moisture). Flowering shrubs like the hydrangeas in this backyard by landscape designer Ed Hollander can act like a living shower wall (and tend to be cheaper), plus they enhance the air of romance in already romantic setting. Be sure to prune branches so warm sunlight can pour in.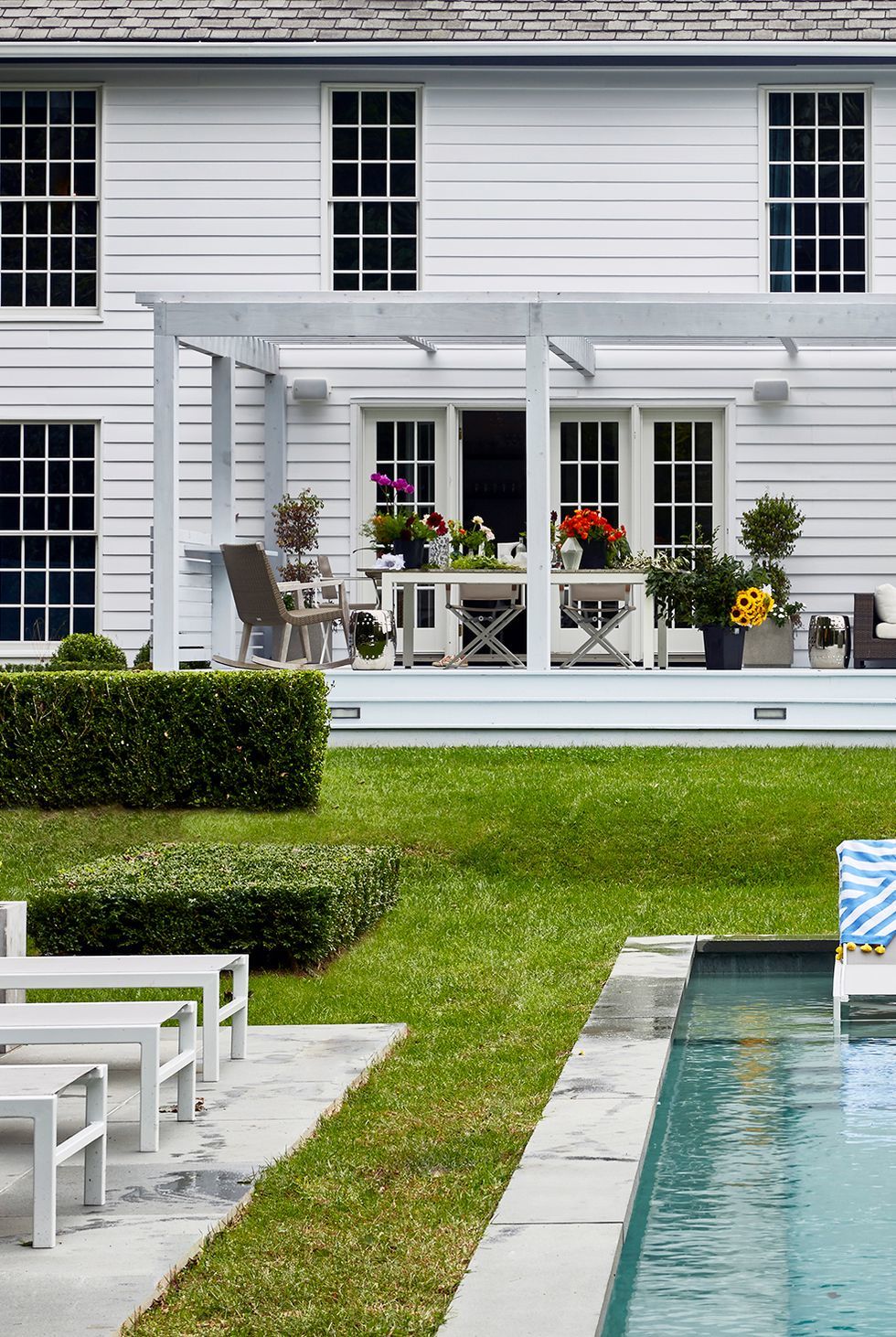 Separating Hedges

This backyard in a home by Amir Khandwala has it all: A lush lawn, a swimming pool and adjacent lounge area, and an outdoor dining room under a pergola. Low hedges are a great visual signifier, allowing you to keep each activity zone separate.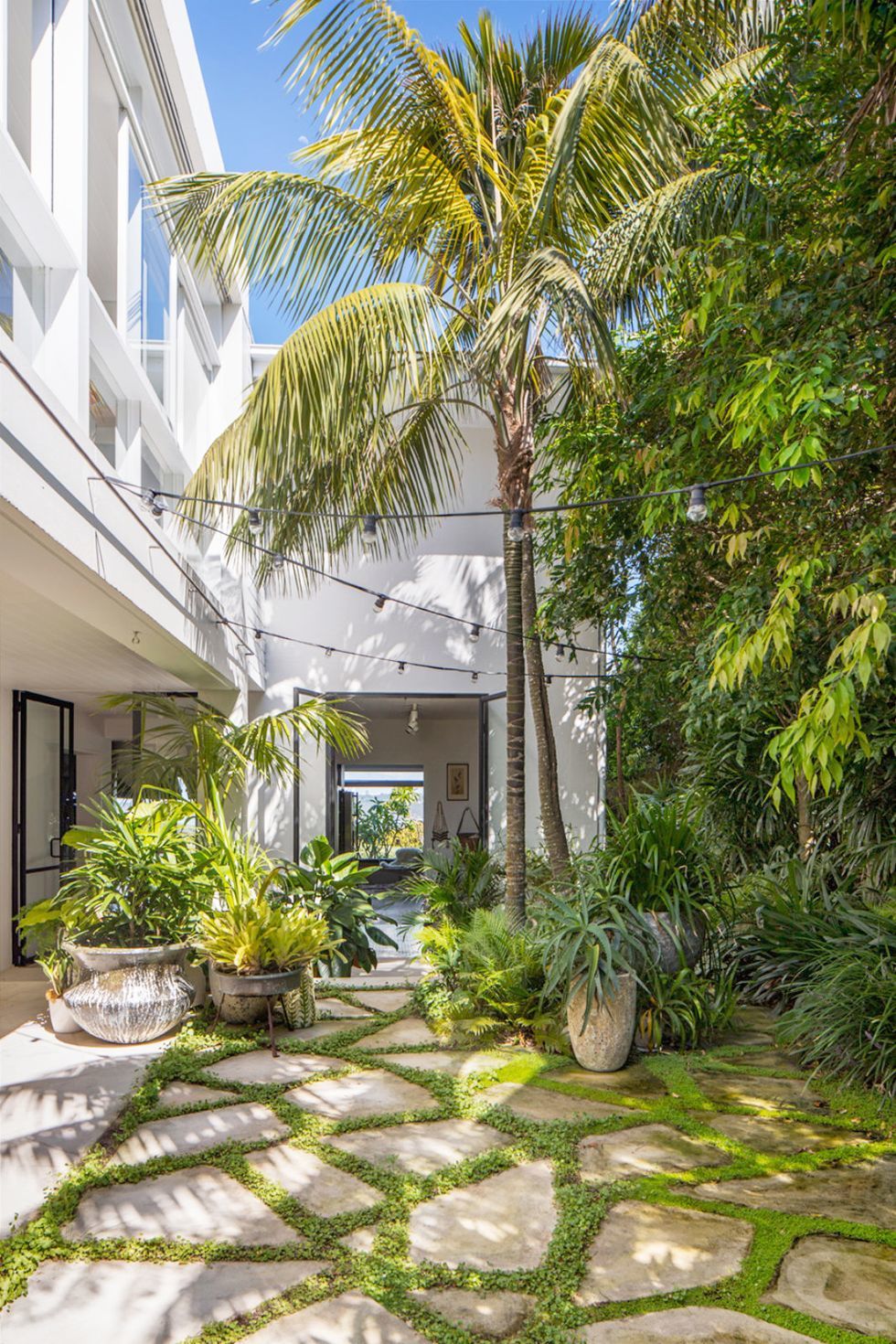 Oeergrown Terrace

Allow greenery to grow between stone tiles on a terrace for a lush, overgrown topical vacation vibe. Akin Atelier hung string lights overhead and added large potted plants for even more magic in this indoor/outdoor haven.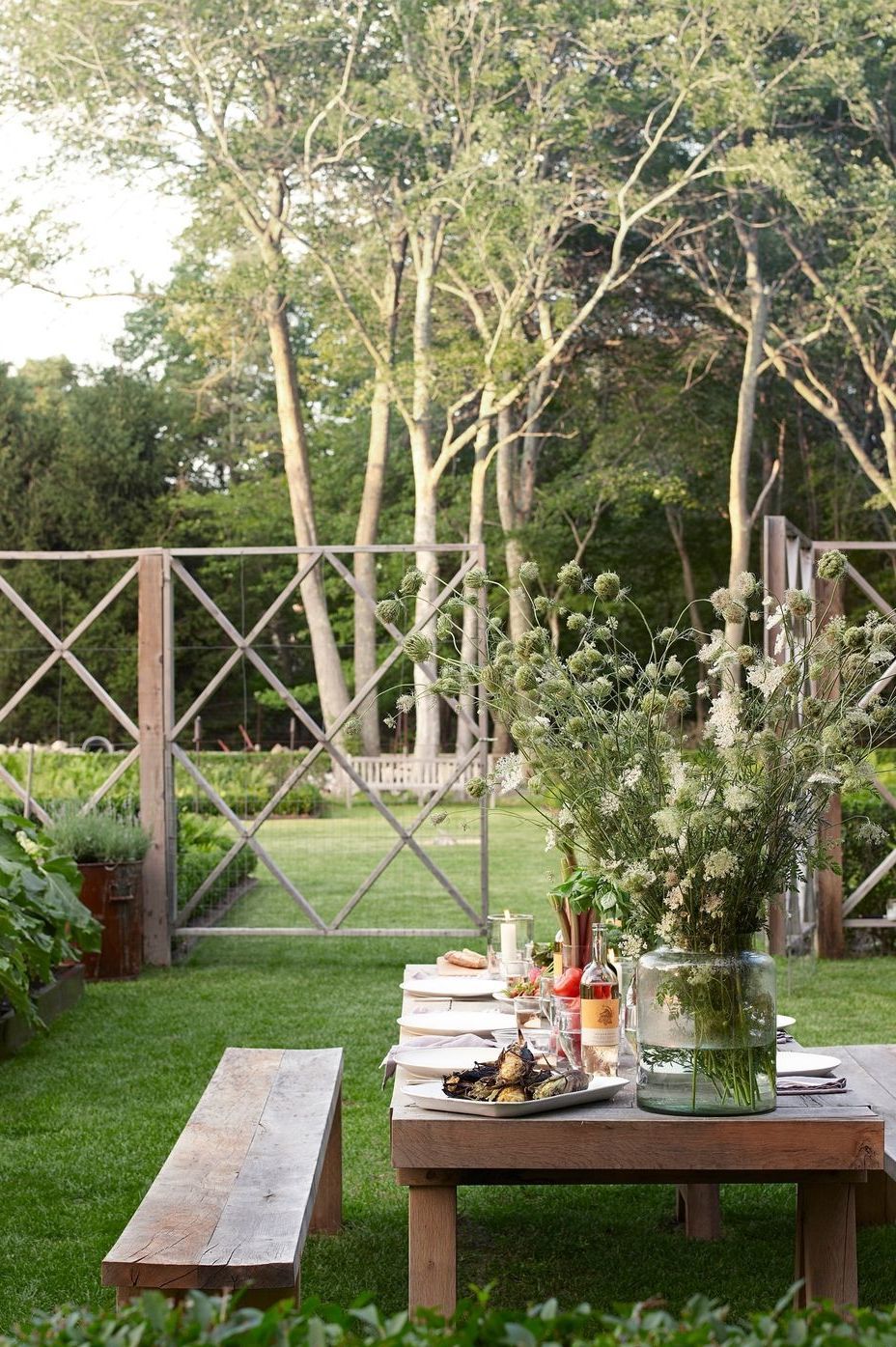 Mid-Garden Dining Area

Landscape designer Lisa Bynon turned her vegetable garden in Southampton, New York, into a dreamy outdoor dining area complete with a 10-foot-long table and a cedar deer fence.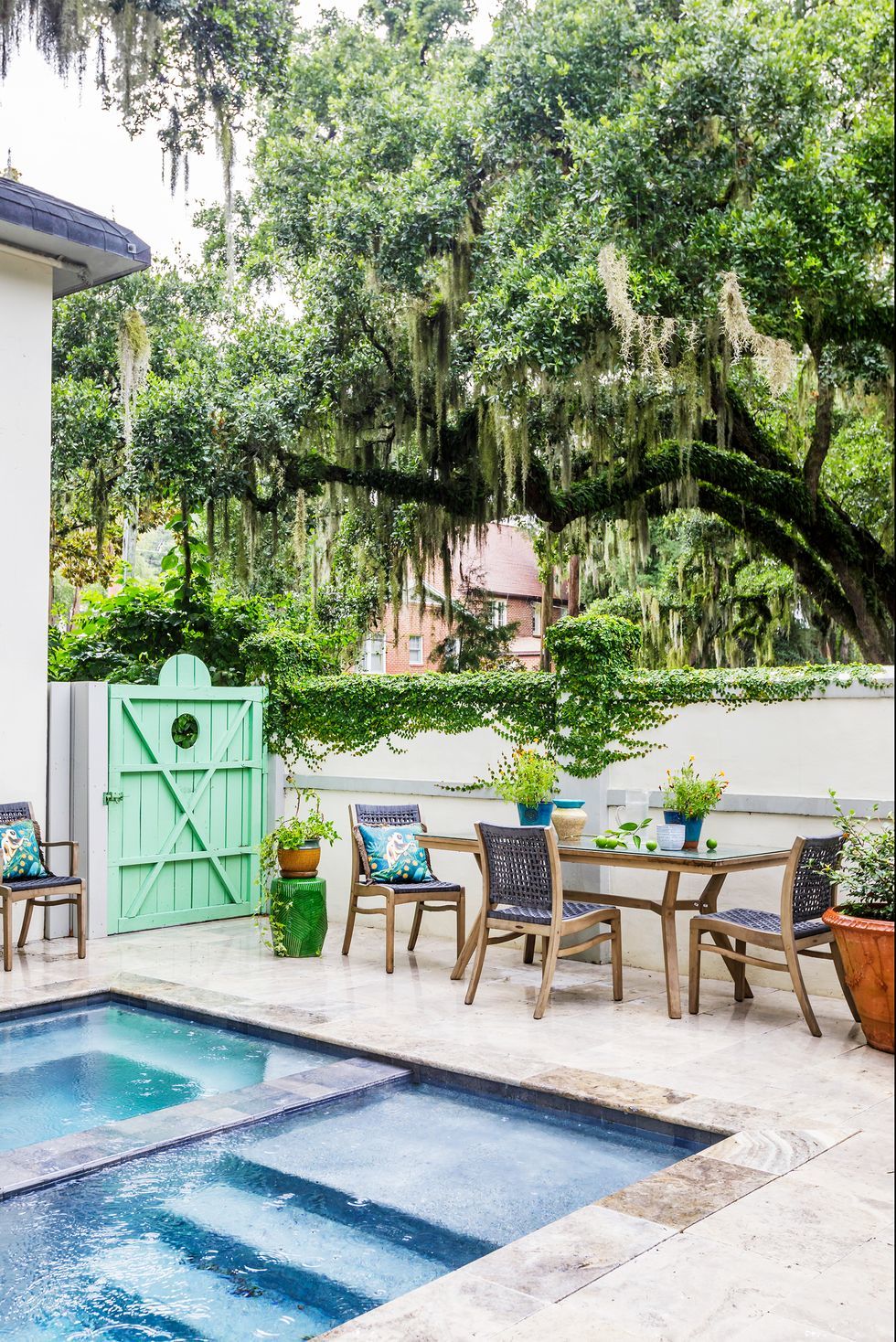 Dramatic Trees

This small backyard in designer Fitz Pullin's Jacksonville, Florida, home was destined for majestic greatness despite its modest size, thanks to the dramatic tree and climbing vines.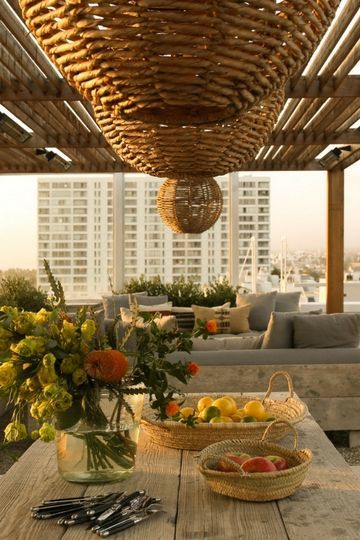 Rooftop Dining

If you live in a bustling neighborhood with minimal outdoor space but have access to a rooftop, take a cue from this Venice Beach loft. A wooden cover will create a gorgeous dappled light effect and woven pendants give the space vacation vibes.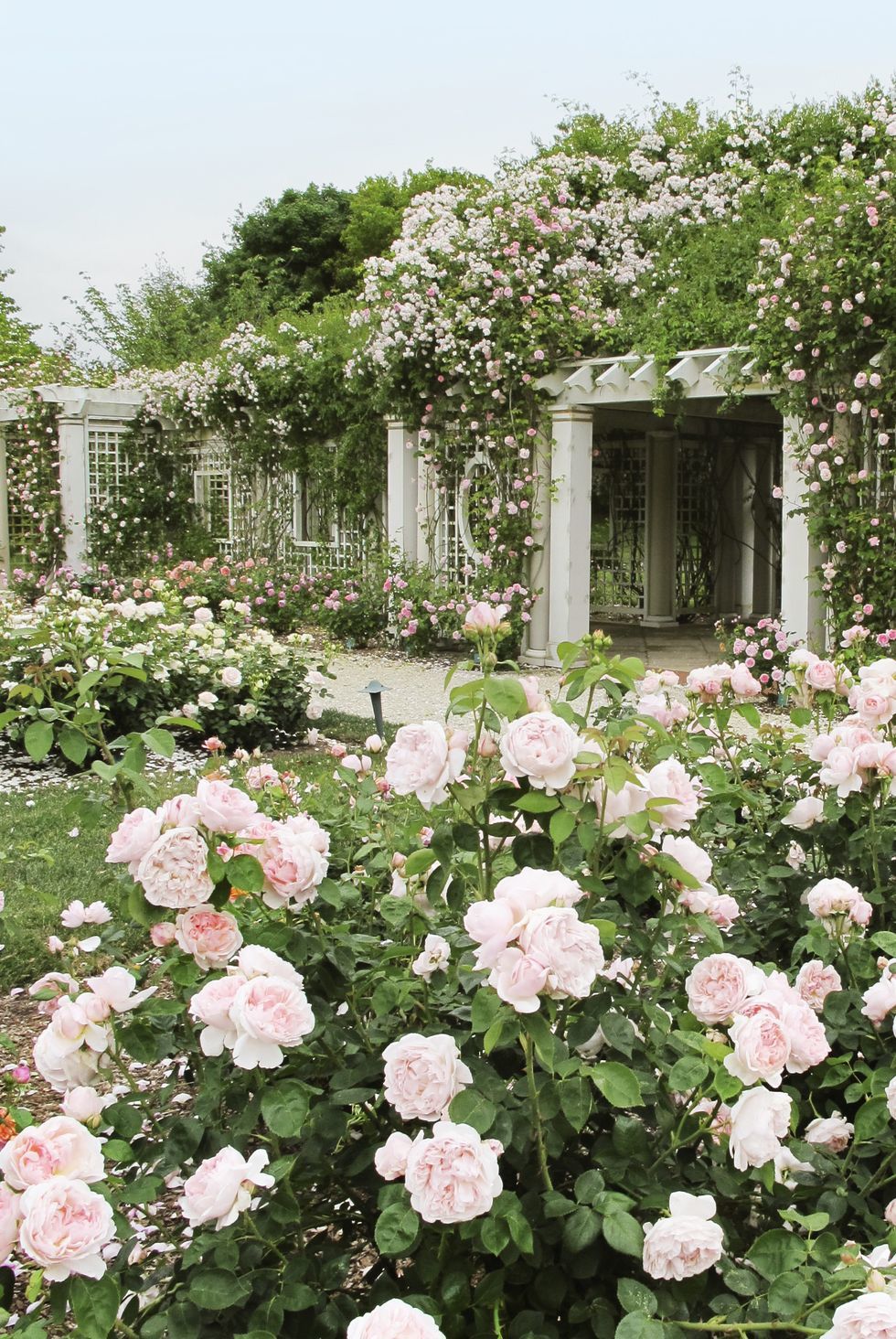 Rose Garden

Limiting yourself to one type of flower saves on yard work in the long run. For a client who really loves roses, Edmund Hollander planted some 250 English grandifloras. It doesn't get more romantic than this.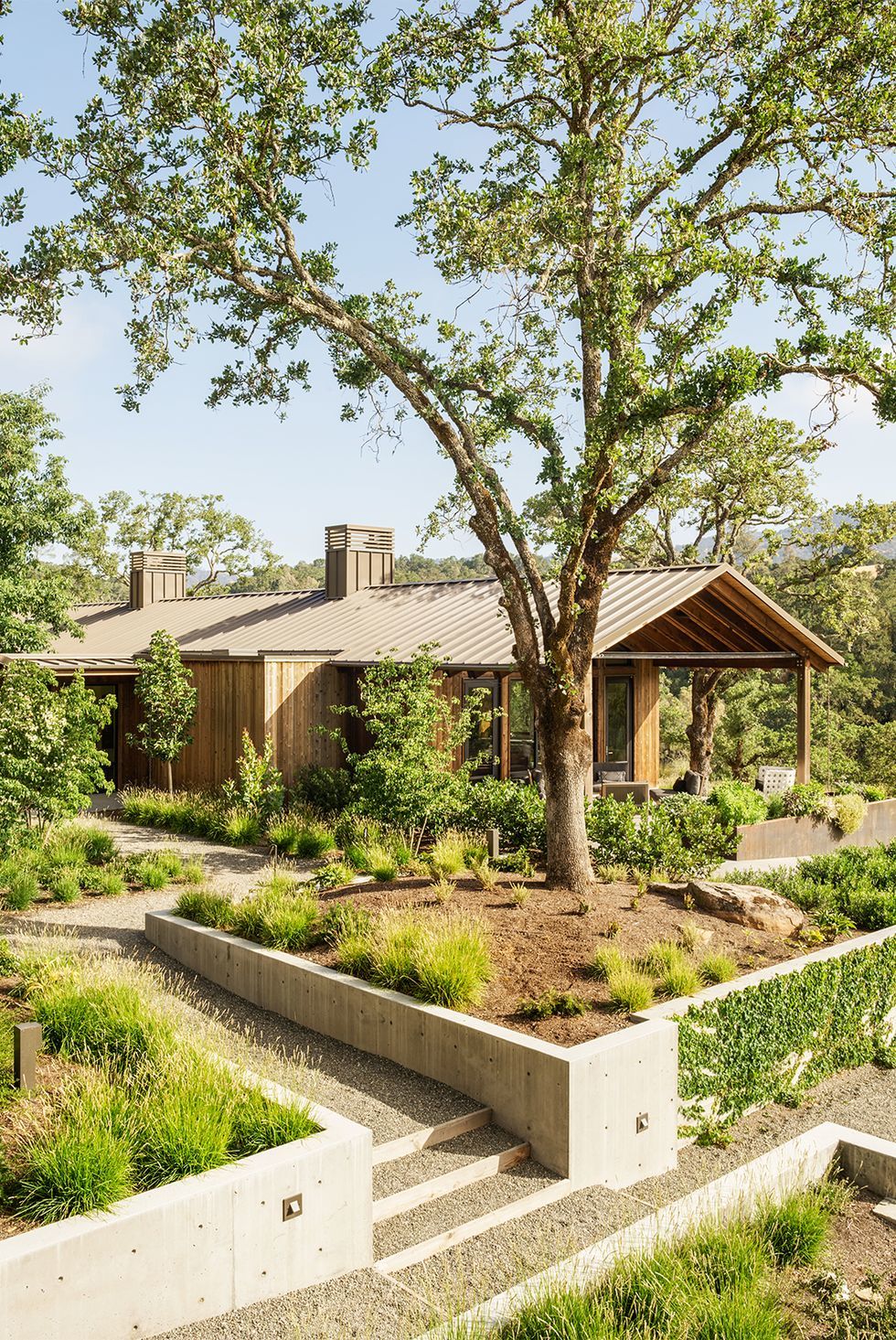 Multiple Levels

Just looking at this Richard Beard home makes us feel like we meditated for a full day. A raised patio and lower level garden make this a multi-purpose oasis, not to mention, the various levels also create great visual interest.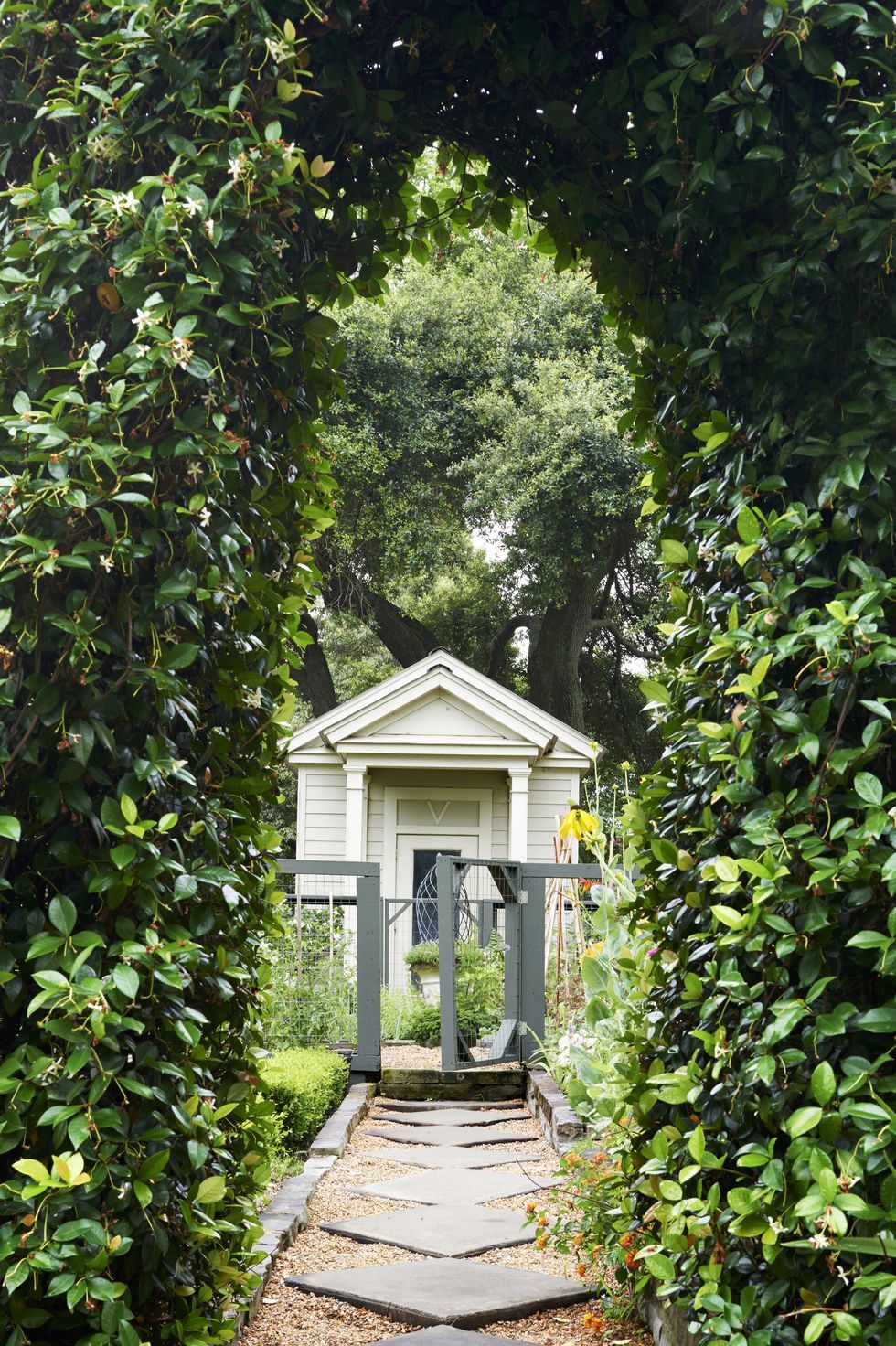 Garden Shed

A living archway frames the pathway to Rebecca Vizard's vegetable garden. A post office in Seaside, Florida, inspired the design of the petite shed.