When a young Australian couple with two children decided to build a contemporary home for their family, they fell in love with a rather unique site-a run-down tennis court in Kyneton, a historic town in the Macedon Ranges region of Victoria, Australia.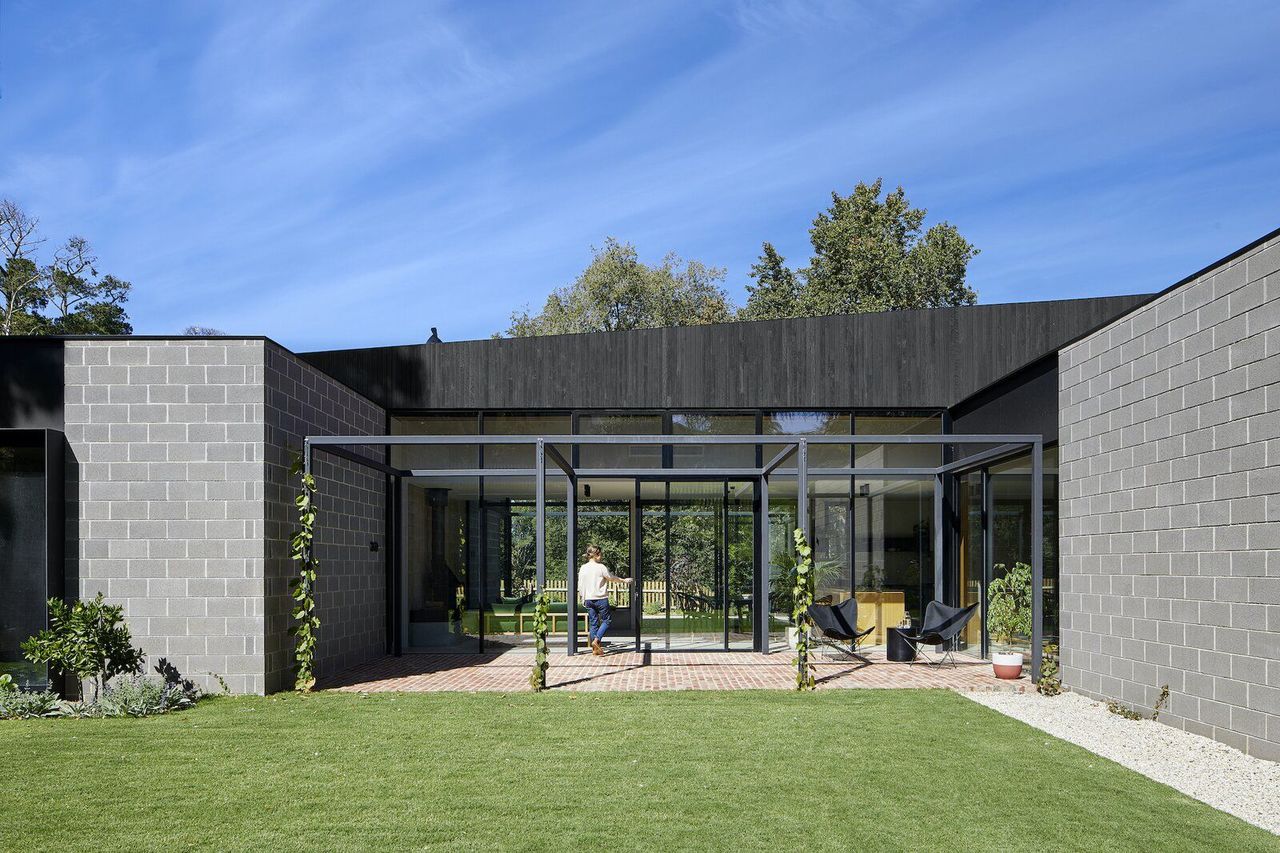 The old tennis court-which had recently been subdivided from a Victorian-era property-offered the couple an opportunity to build a modern home without the typical heritage constraints of the area. However, there were other location-specific challenges that emerged during the construction.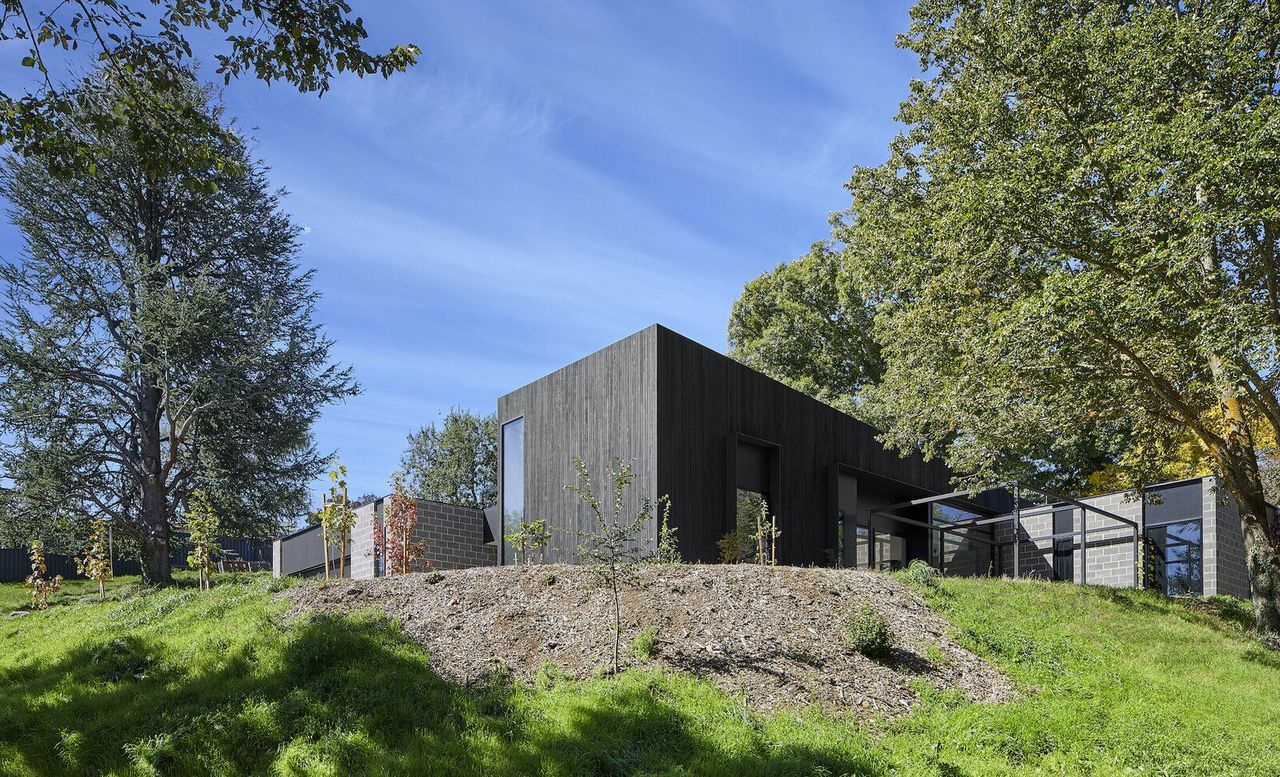 "The existing site had no road access, no electricity, and no sewerage connection," reveals architect Mick Moloney, cofounder of the eponymous Australian firm. "Despite having trees, the site is actually quite exposed to the public park that runs alongside it. The owners loved the block and wanted to take in the views of the area, but they didn't want to feel like they were on display to people walking past the residence."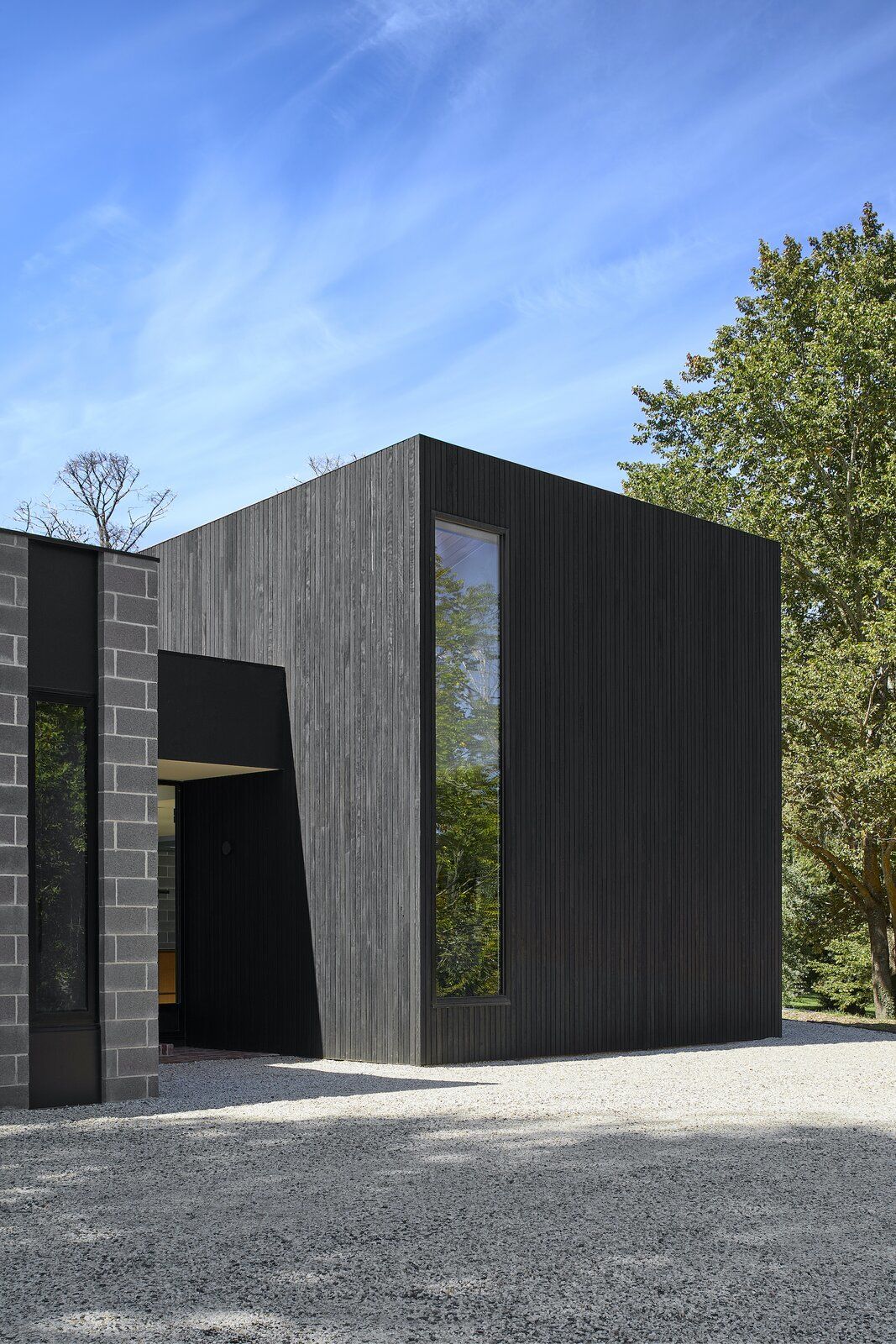 To address these issues, Moloney focused on orienting the home's living spaces to enable a sense of privacy for the family-while also offering ample views of the surrounding park and nearby Campaspe River.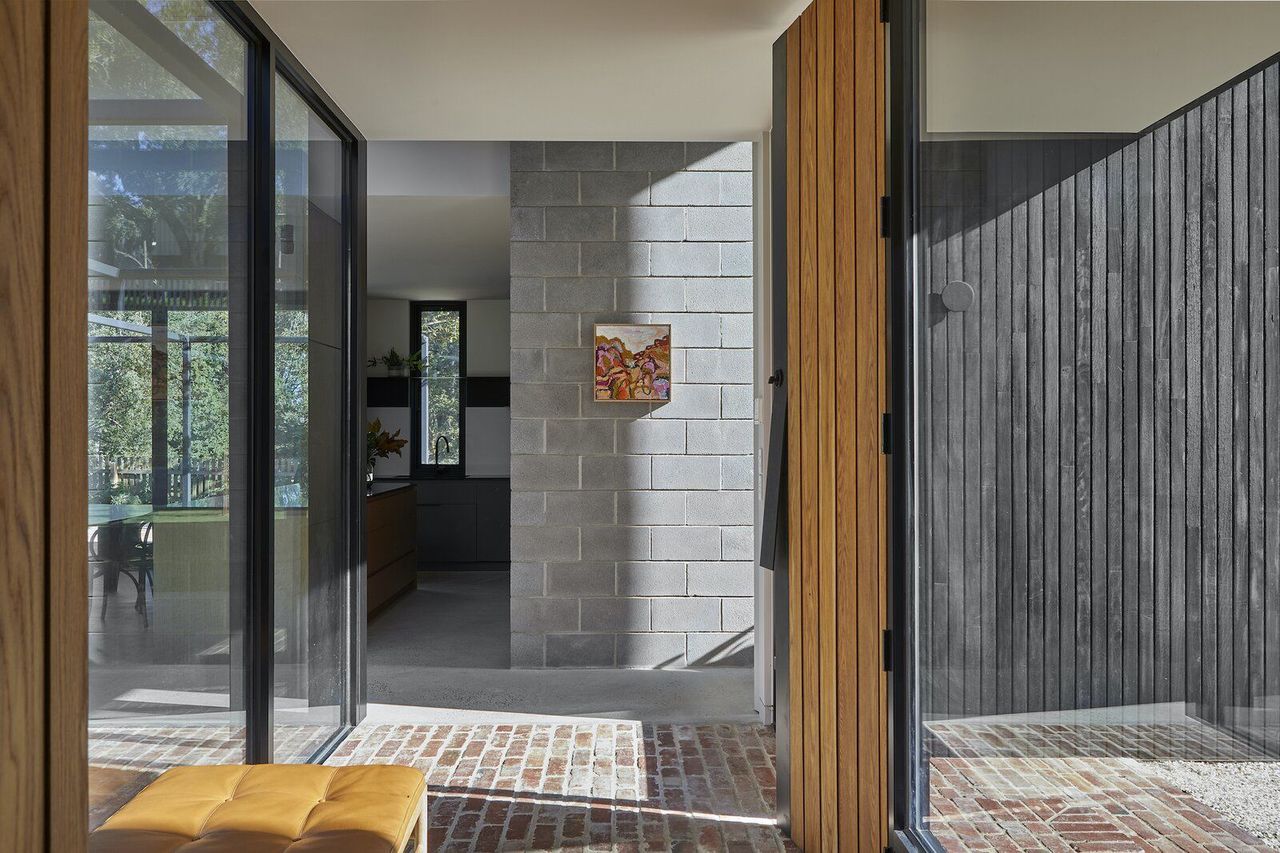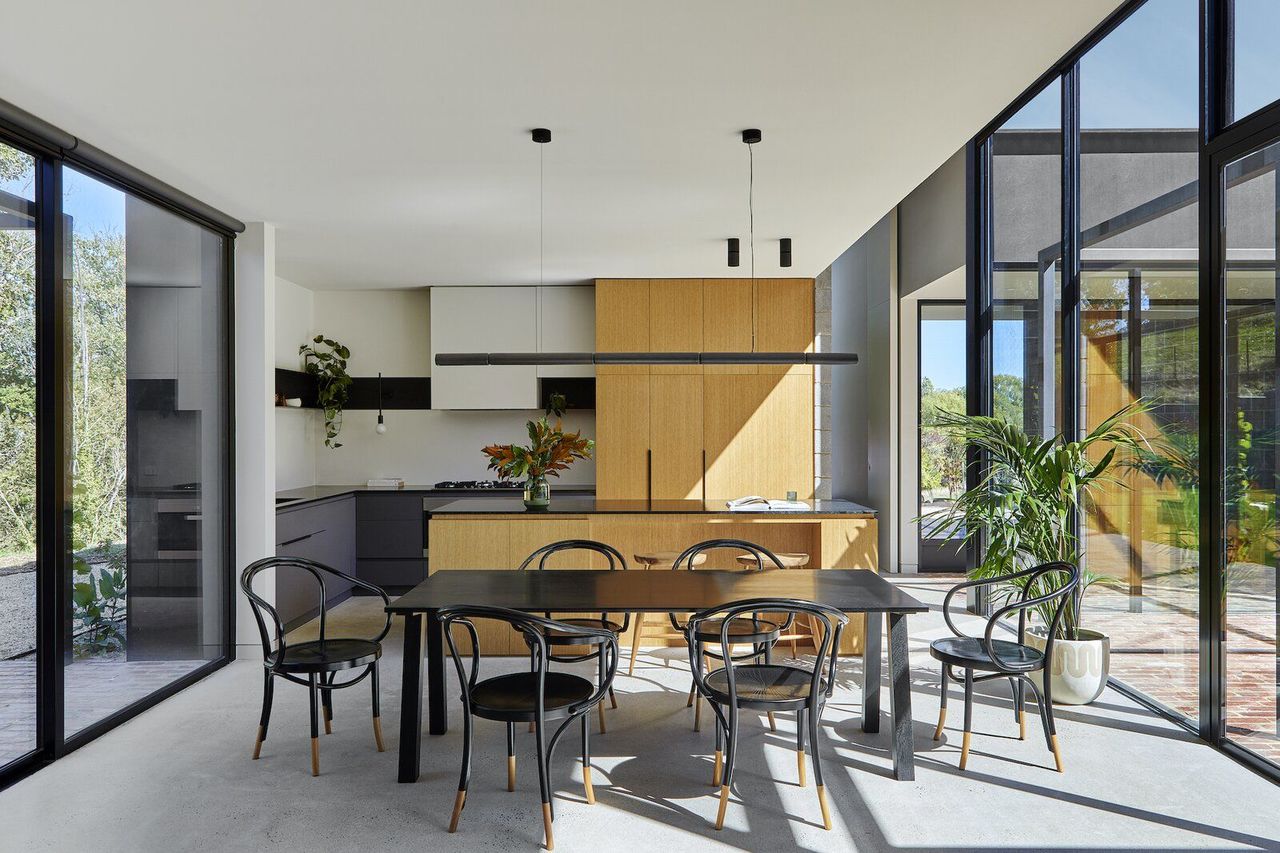 The architect's solution was to use contrasting materials that play with a sense of transparency and privacy throughout the home. The raw material palette of concrete blocks, black steel, natural timber, and burnished concrete generates a muted form that echoes the tones of the landscape. The 3,038-square-foot residence is also nestled into the verdant hillside, which offers additional visual protection from pedestrians.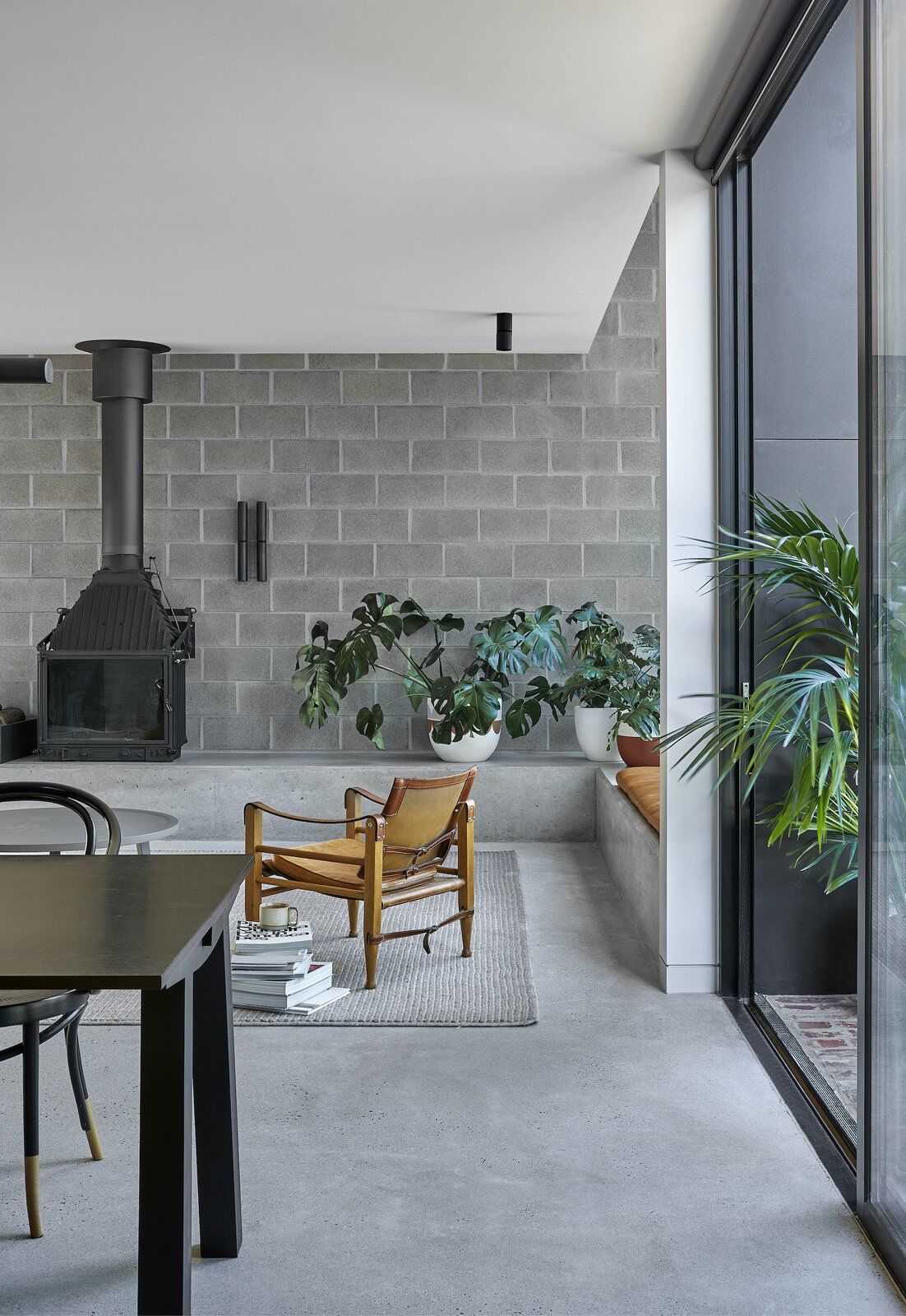 The Kyneton House creates what Moloney describes as a "striking silhouette among the trees," with two concrete-block wings that bookend a timber-and-glass central pavilion. "The wings are designed to be heavy and grounding masses that provide privacy to the more intimate sleeping and service zones," says Moloney. "In contrast, the living area fully embraces and opens up to the landscape, views, and natural light."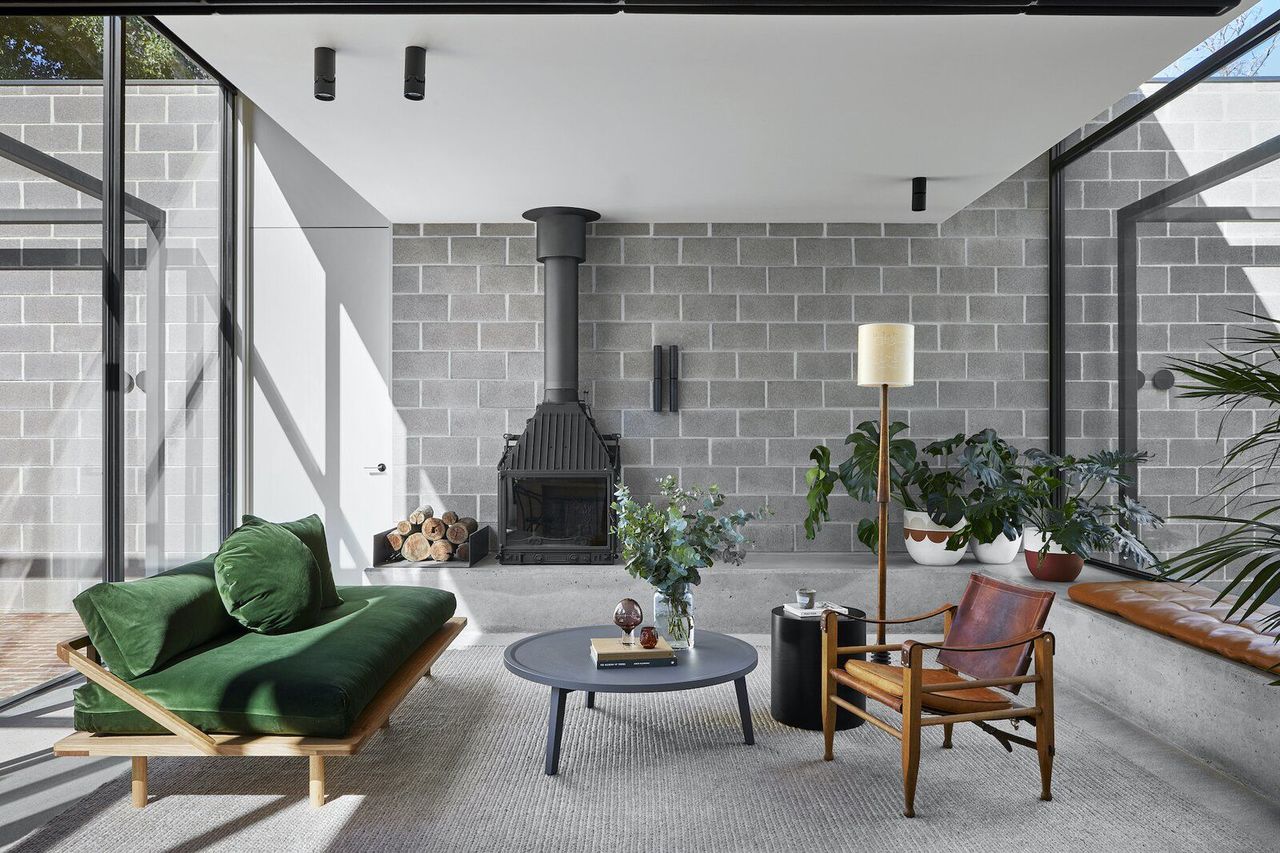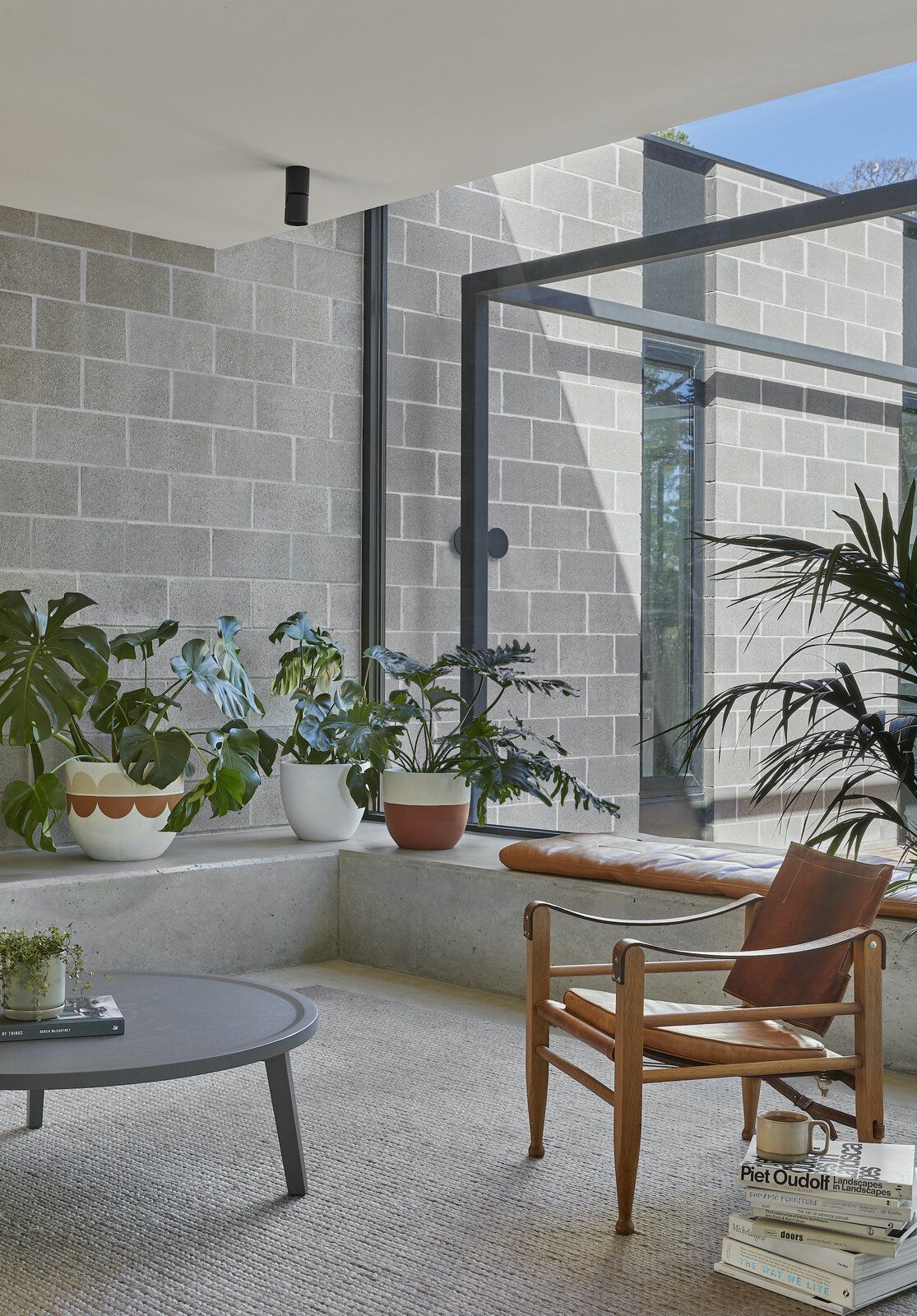 In the living room, full-height windows connect the interiors to two terraces on either side of the home. A lowered ceiling conceals the window frames and allows the eye to "forget" the glass barriers, while a concrete window seat overlooks both terraces, which are framed by steel pergolas.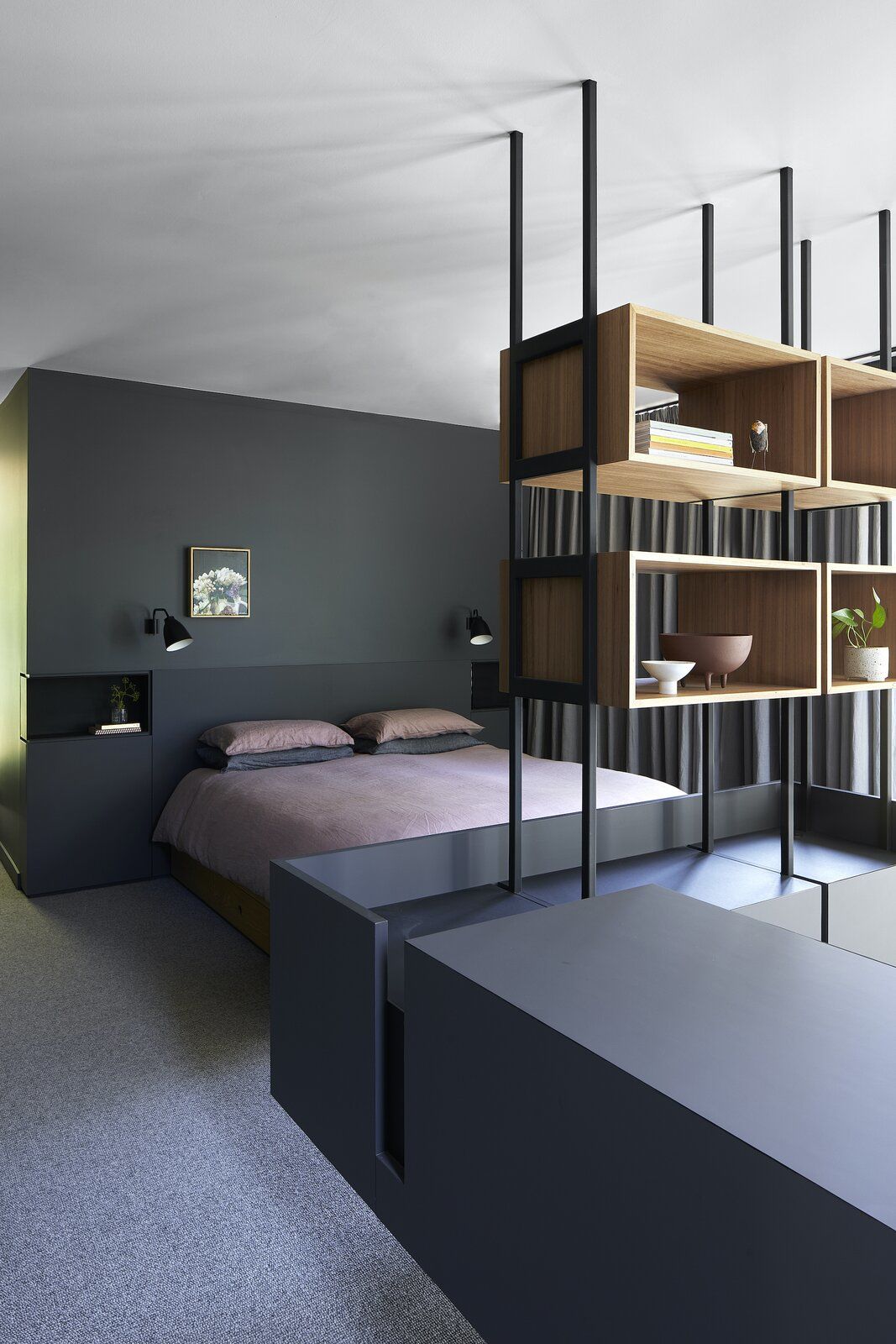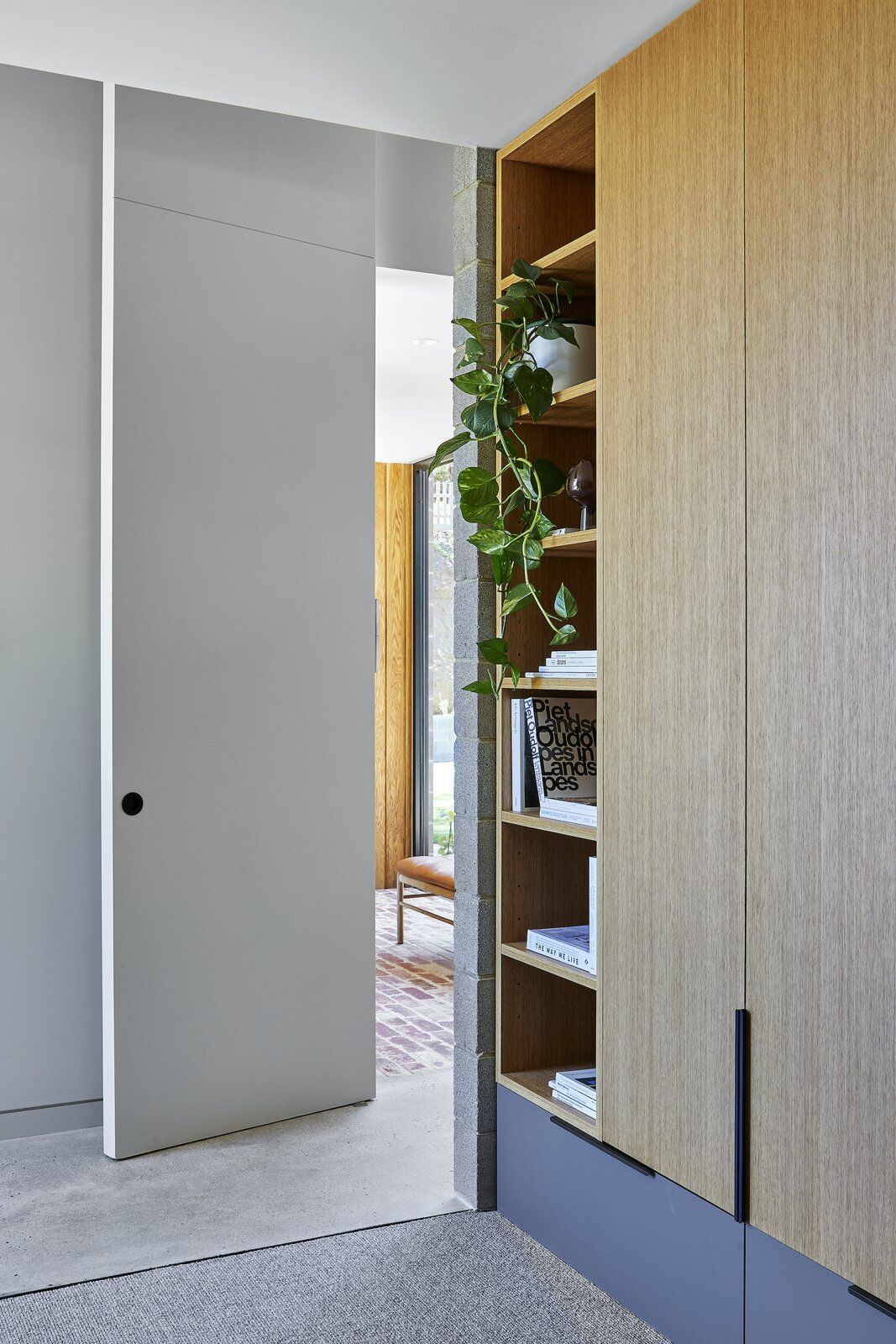 "The clients were ecstatic with their new home," reveals Moloney. "Since the project was completed, the homeowners have continued working on significant landscaping projects that tie in with the framework that the architecture established."

Today, the four-bedroom, two-bathroom family home by Moloney Architects enables a seamless indoor/outdoor transition for its inhabitants. "The sliding doors open to a lush garden, which encourages daily life to spill outside for the residents," says the architect.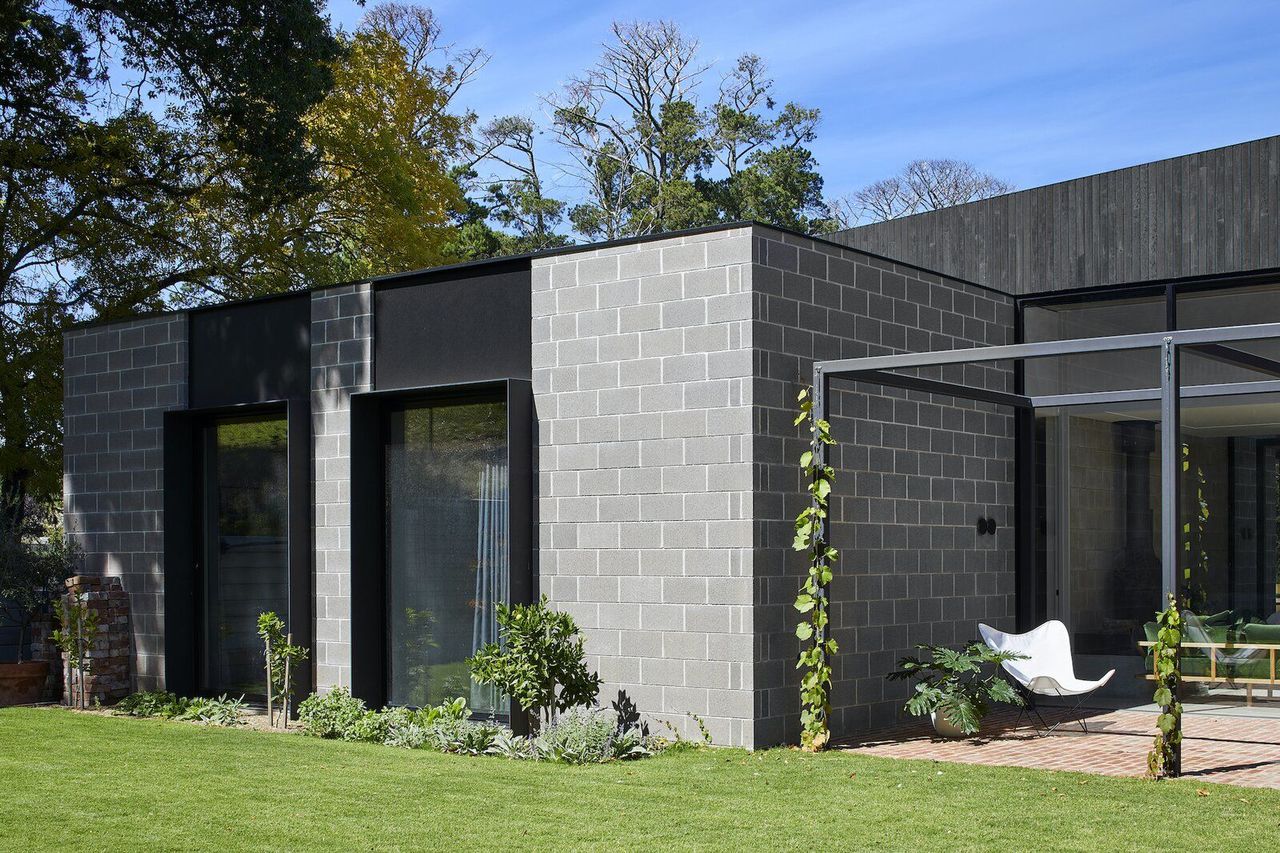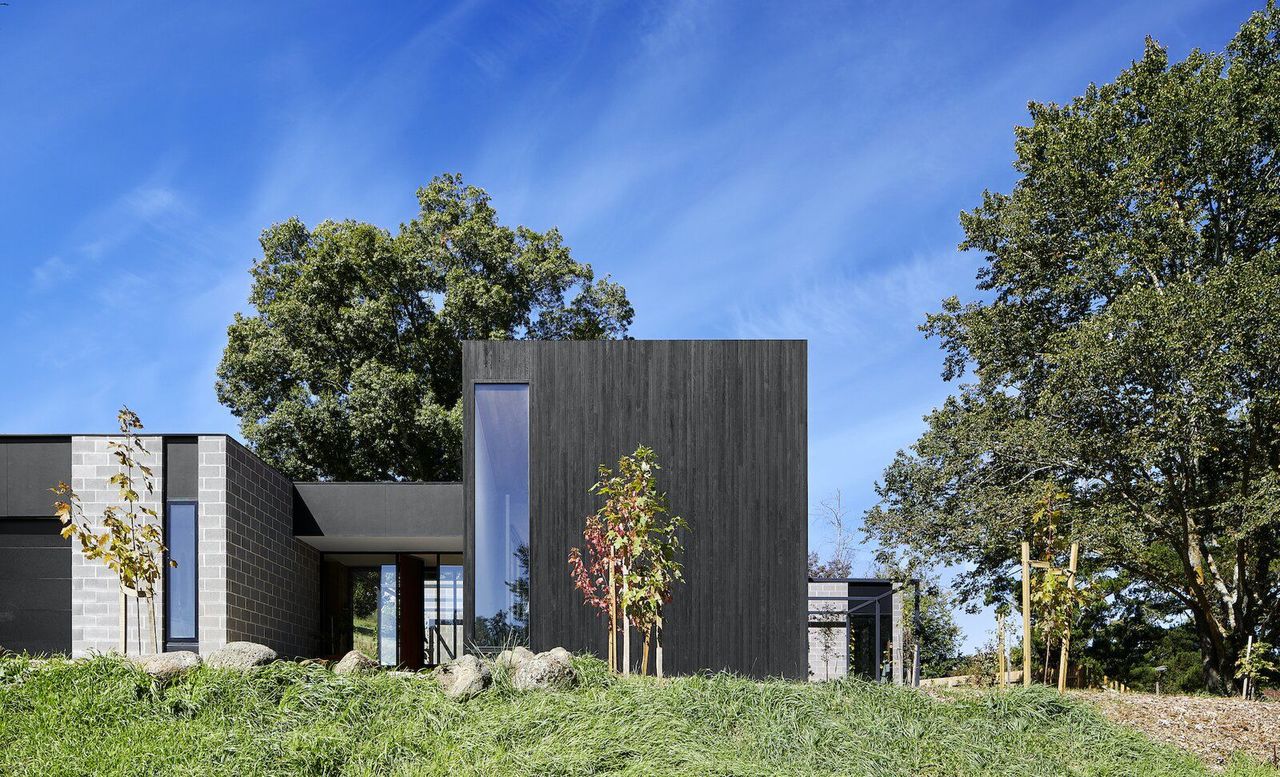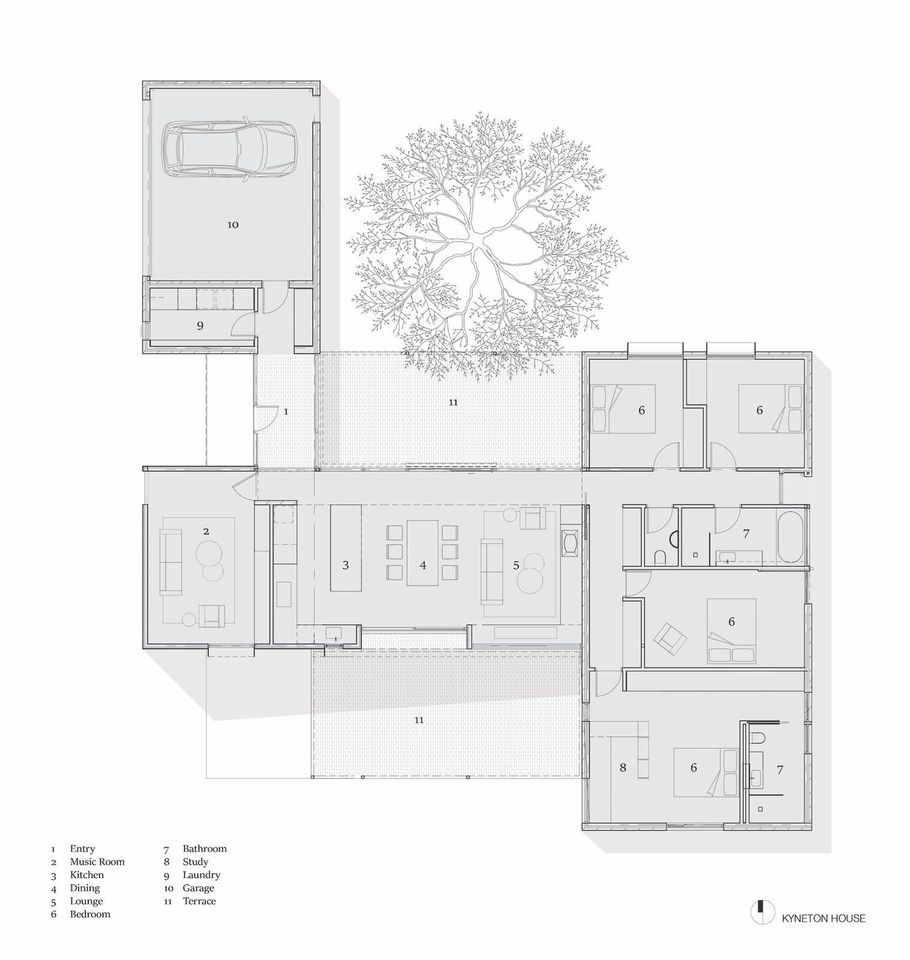 Floor plan of Kyneton House by Moloney Architects