Amid lush forests and rolling fields, Koto has delivered the first of a new batch of prefab cabins to Fritton Lake, a private holiday club in the heart of a 1,000-acre rewilding project along England's Suffolk-Norfolk border.

"We build with the principle that beautiful buildings can correspond with our natural environment," says Johnathon Little, one of Koto's founding partners. "Fritton Lake is ideal not only for its two-mile lake in a woodland setting, but its pioneering, 1,000-acre eco-restoration project. By allowing its land to self-manage, it's working toward a positive life-changing impact on our environment."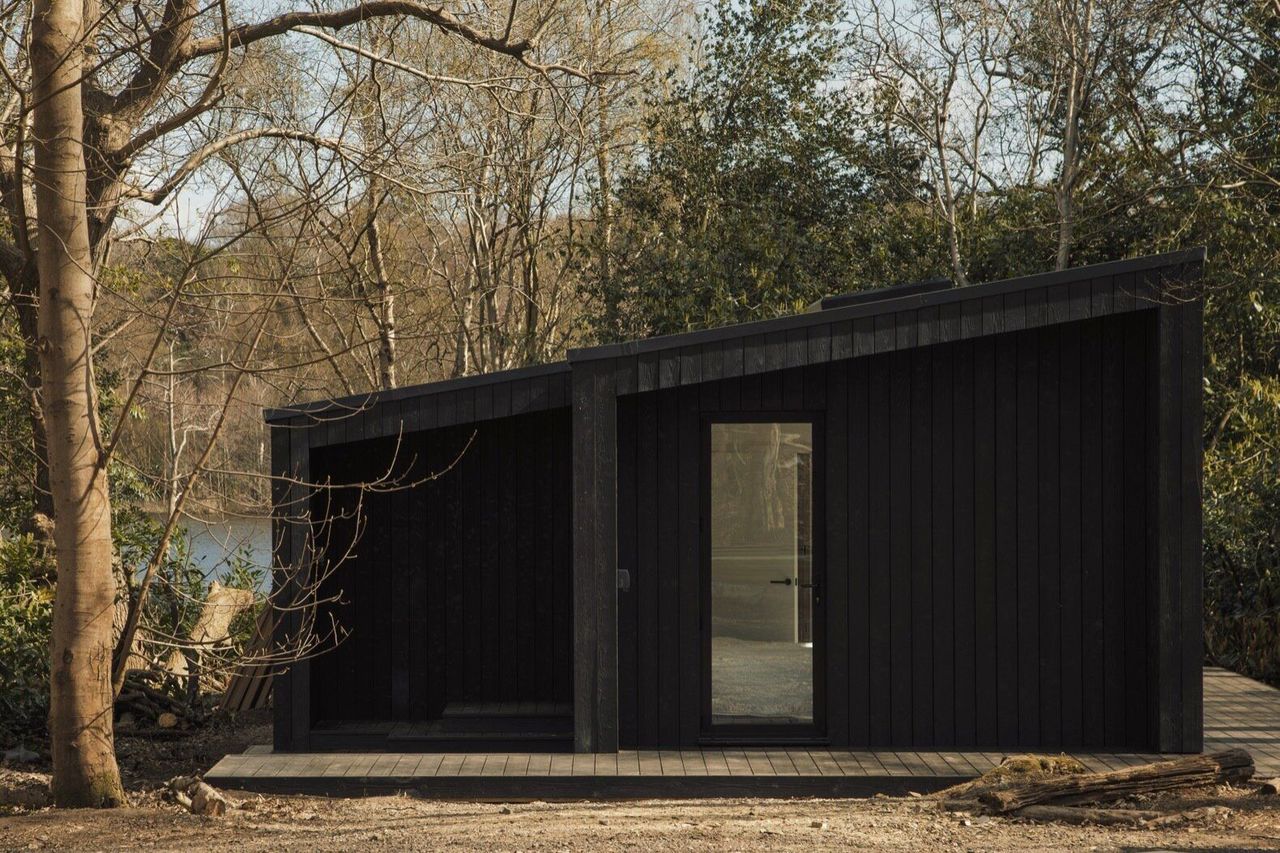 Koto combines design influences from Scandinavia and Japan to create minimalist and modern cabins that complement the landscape.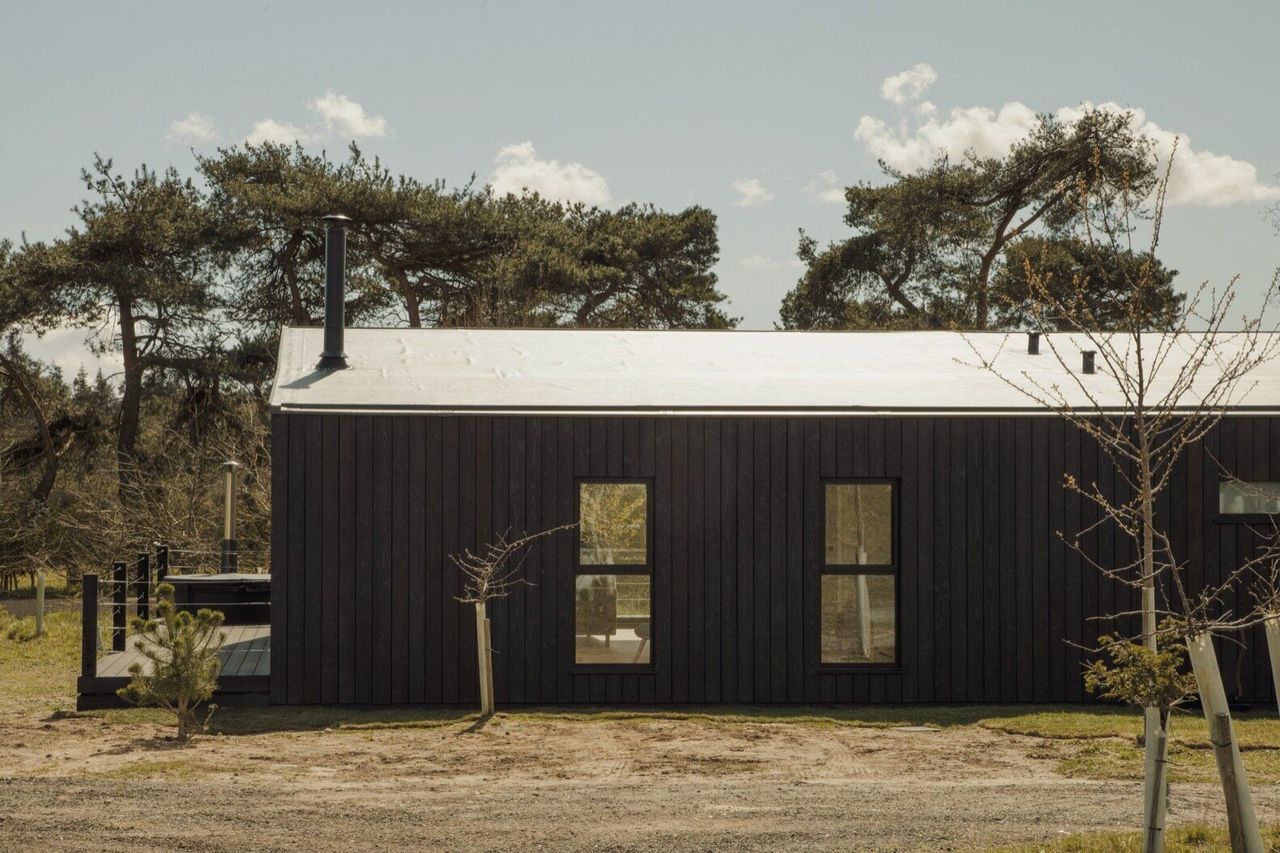 Prefabricated off-site, the modular Koto cabins can be installed in as little as two hours.

The Somerleytons, who own Fritton Lake, set aside a fifth of their estate for the rewilding initiative: Native flora and fauna are being reintroduced, and the original ecosystem, which had been compromised as farmland, is being restored. The private holiday club contributes directly to the family's conservation work and was developed to help members reconnect with nature.

To complement Fritton Lake's rich landscapes and sensitive ecosystems, Koto developed two different cabin types: the woodland Ki cabins, which provide lake views, and the Miru cabins, which turn to face wildflower-filled meadows.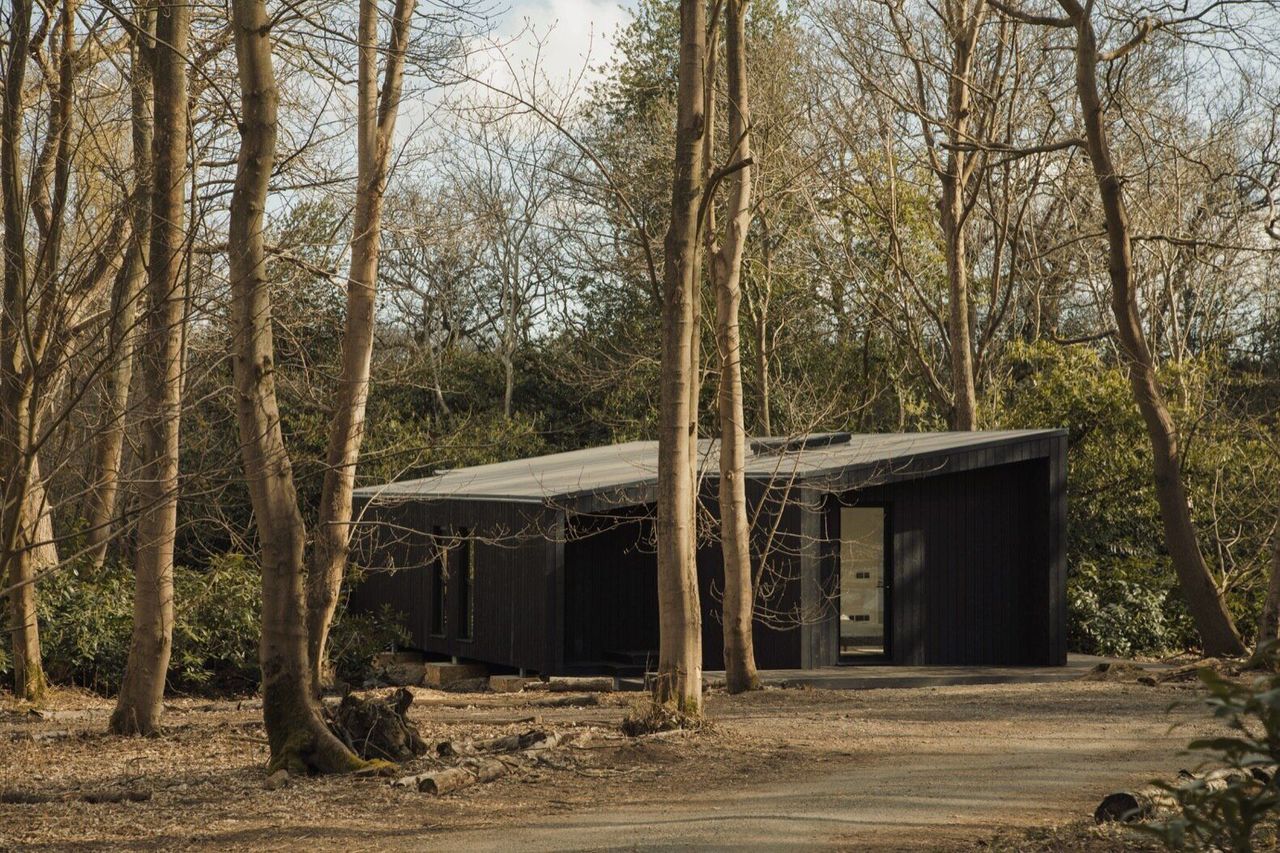 The Ki cabins, which are named after the Japanese word for "tree," are nestled among oak trees around the two-mile lake on the estate's Hill Wood plots.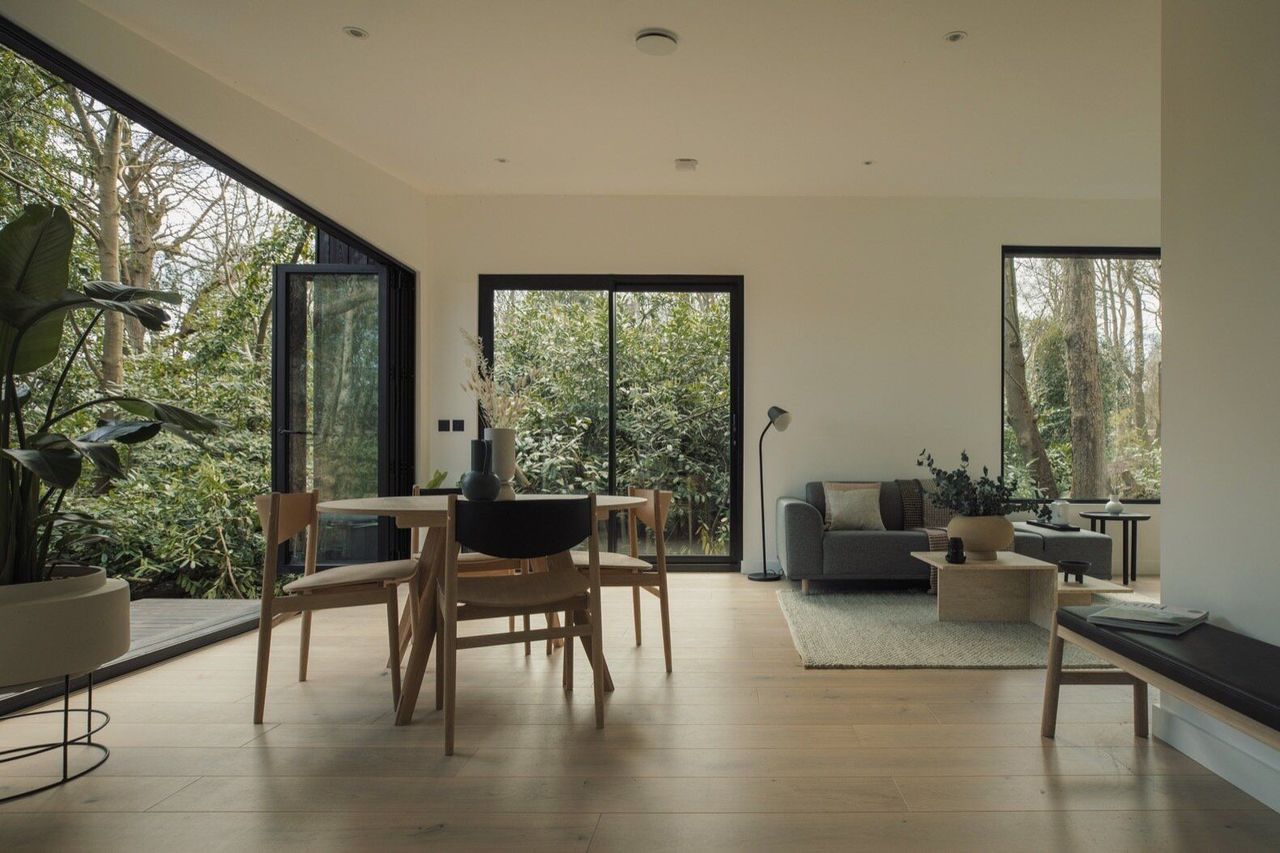 The Ki cabins feature interiors with an open-plan living, dining, and kitchen space. Full-height glazed doors fold back completely to open a facade to the lake.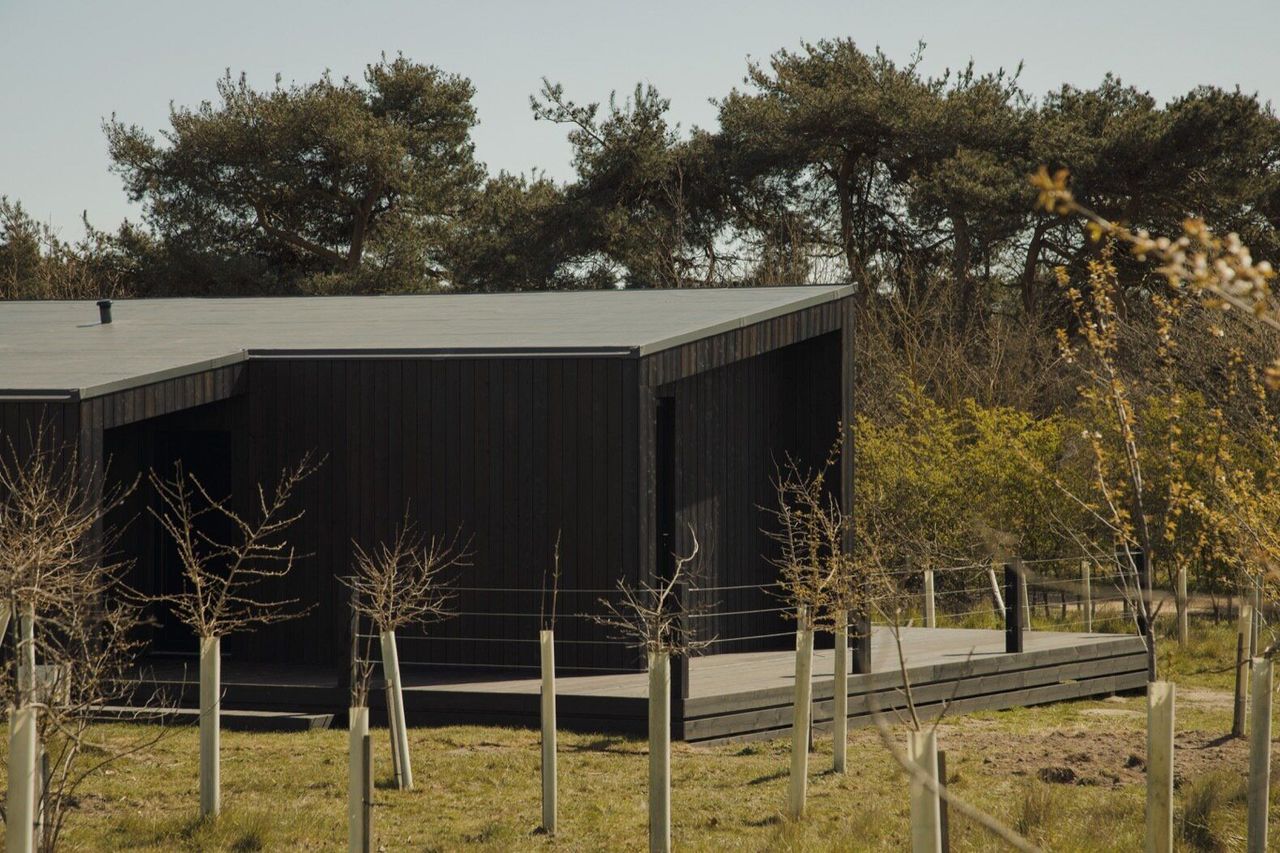 Named after the Japanese word for "view," Miru cabins are located at the heart of the club, but are still within strolling distance of the pool and lake.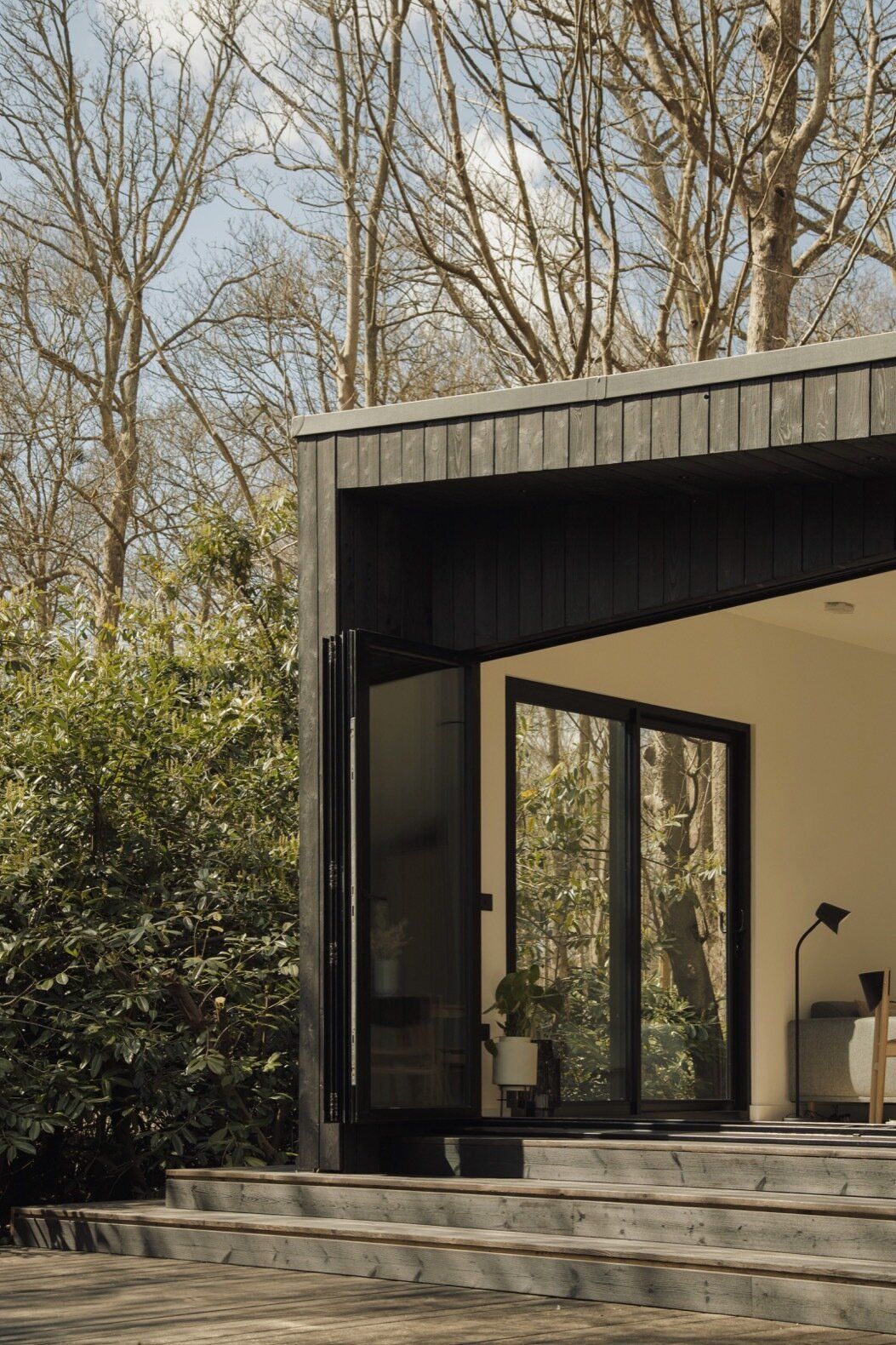 Fritton Lake currently has one Miru cabin and three Ki cabins.

Those interested in adding their own cabin to Fritton Lake can choose between either a two- or three-bedroom design, and each is delivered with a bespoke interior package curated by the team at Koto.

"Our approach remains holistic-we understand the delivery of a beautiful space extends beyond its four walls," says Little, who collaborates with partners such as Bolia, Miele, and Tala to flesh out the interiors.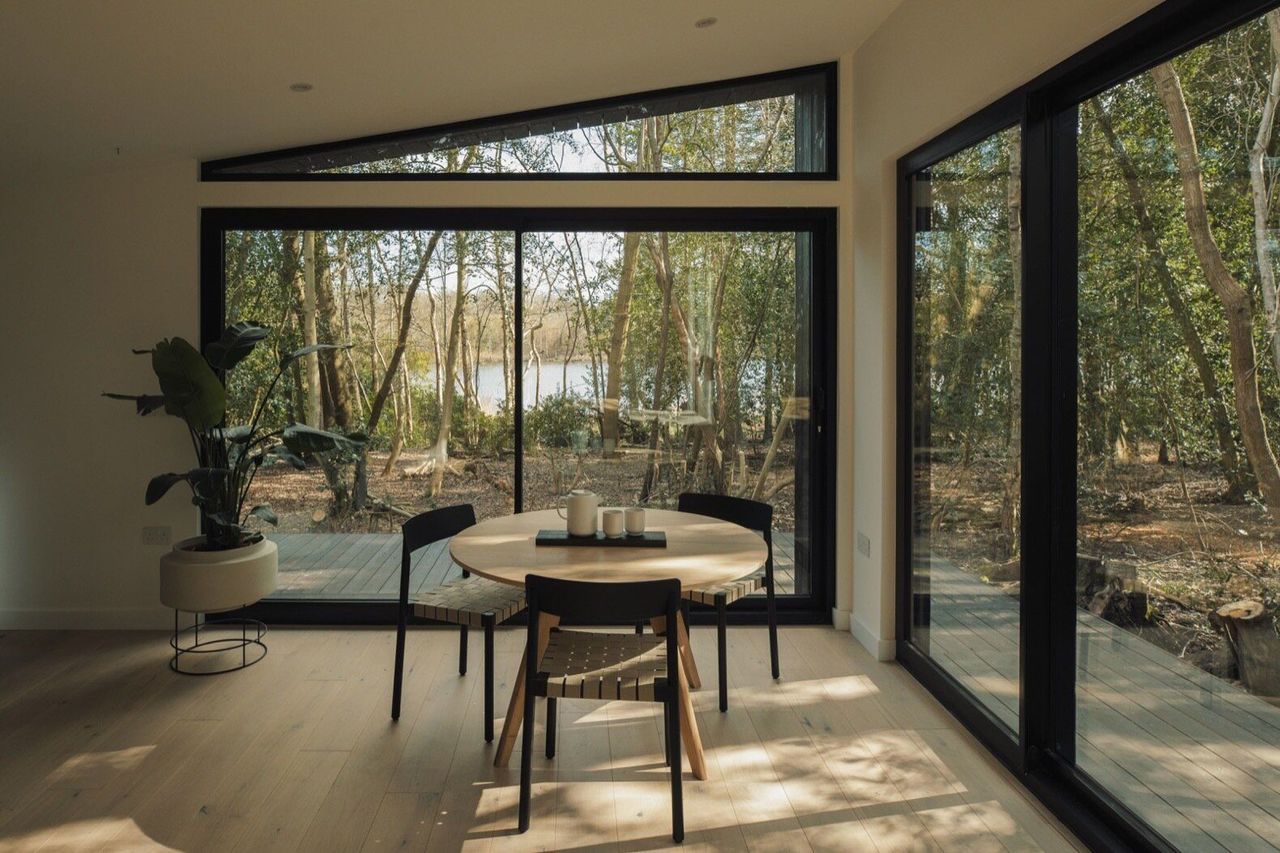 Pictured is a dining area furnished with a Bolia table and &Tradition chairs. Owners can personalize the interiors with their choice of furniture, finishes, and fittings.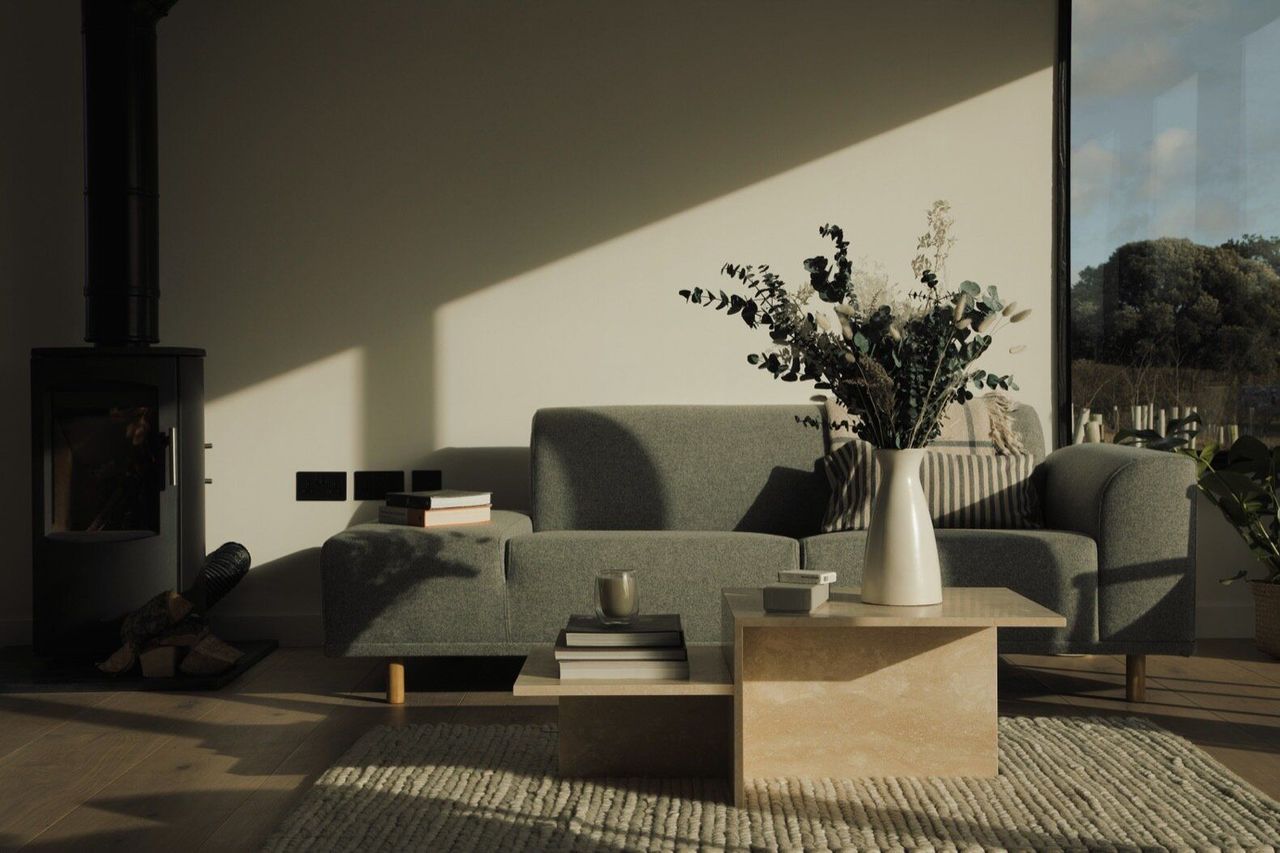 Finishes for the interior walls vary from matte white paint to bespoke birch ply.

"Koto believes each and every element of the building-from its architectural expression, down to the texture and light of the interiors-creates an embodiment of what we like to call 'quiet luxury.'"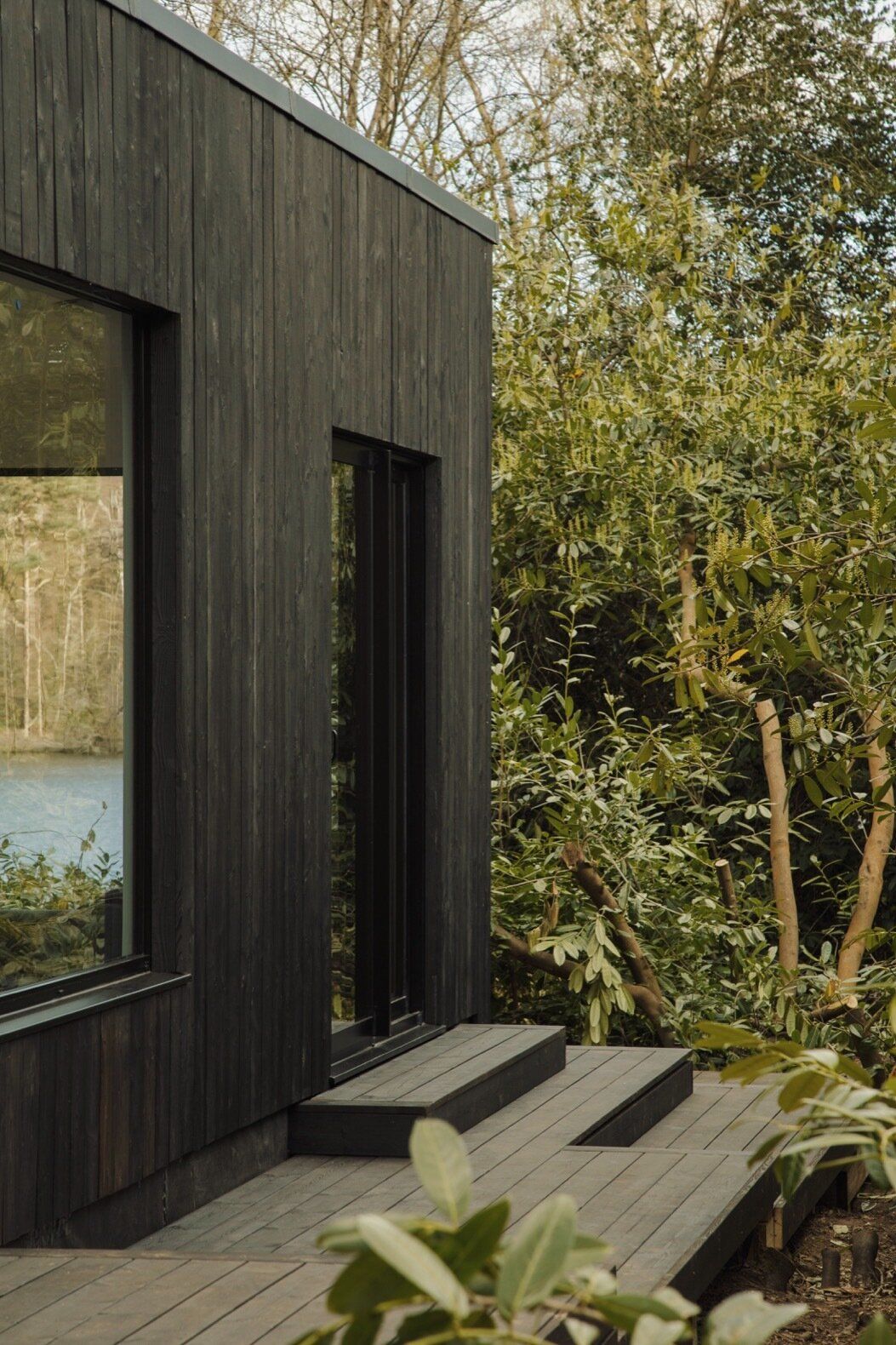 Koto clad the exteriors and decking with IRO timber, a heat-engineered timber that's UV stable, HVOC-free, and mimics the appearance of Shou Sugi Ban.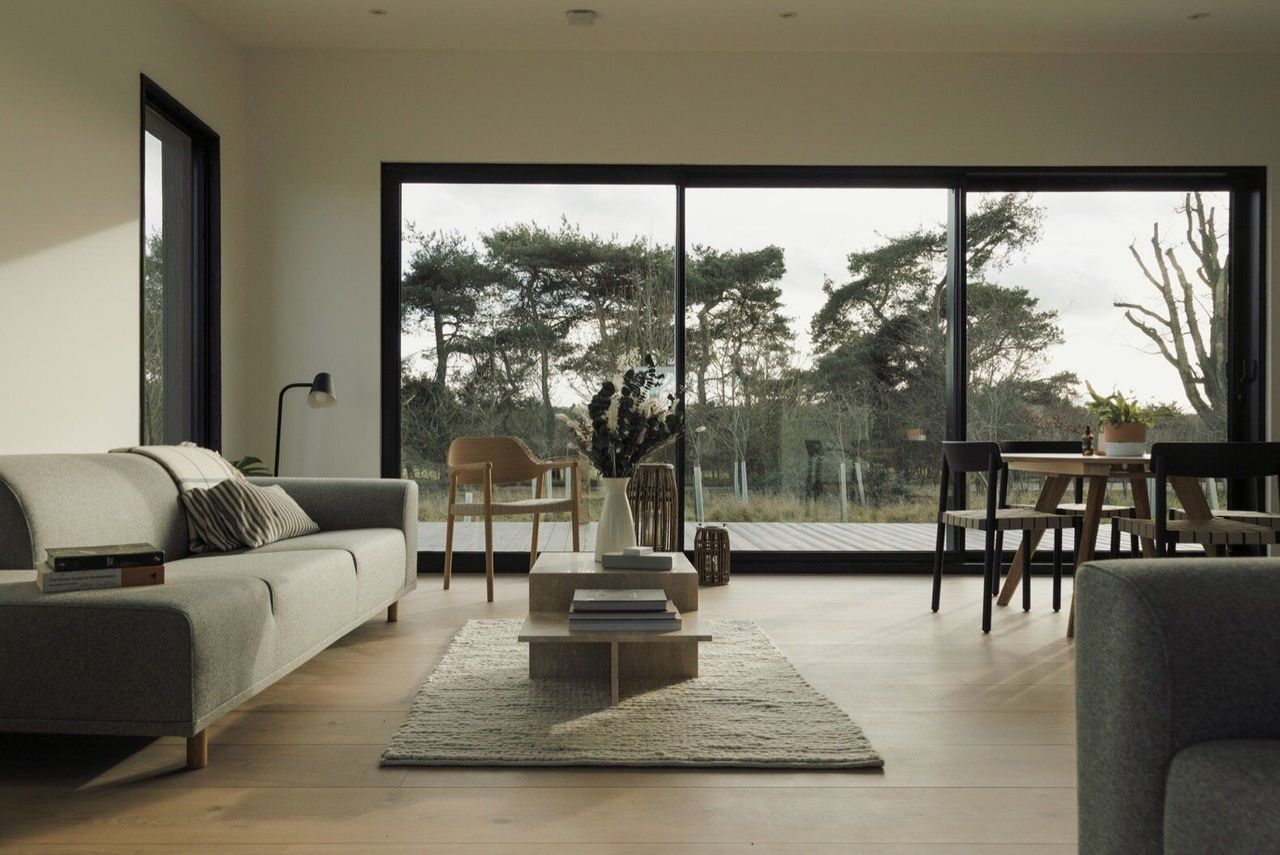 Large windows let in an abundance of natural light, provide views of the landscape.

All Koto cabins at Fritton Lake are developed for private ownership, however, select Ki cabins will be available to rent starting in July. Interested buyers can expect relatively quick delivery from Koto: A fully furnished cabin can be delivered in about four to six months after choosing a plot.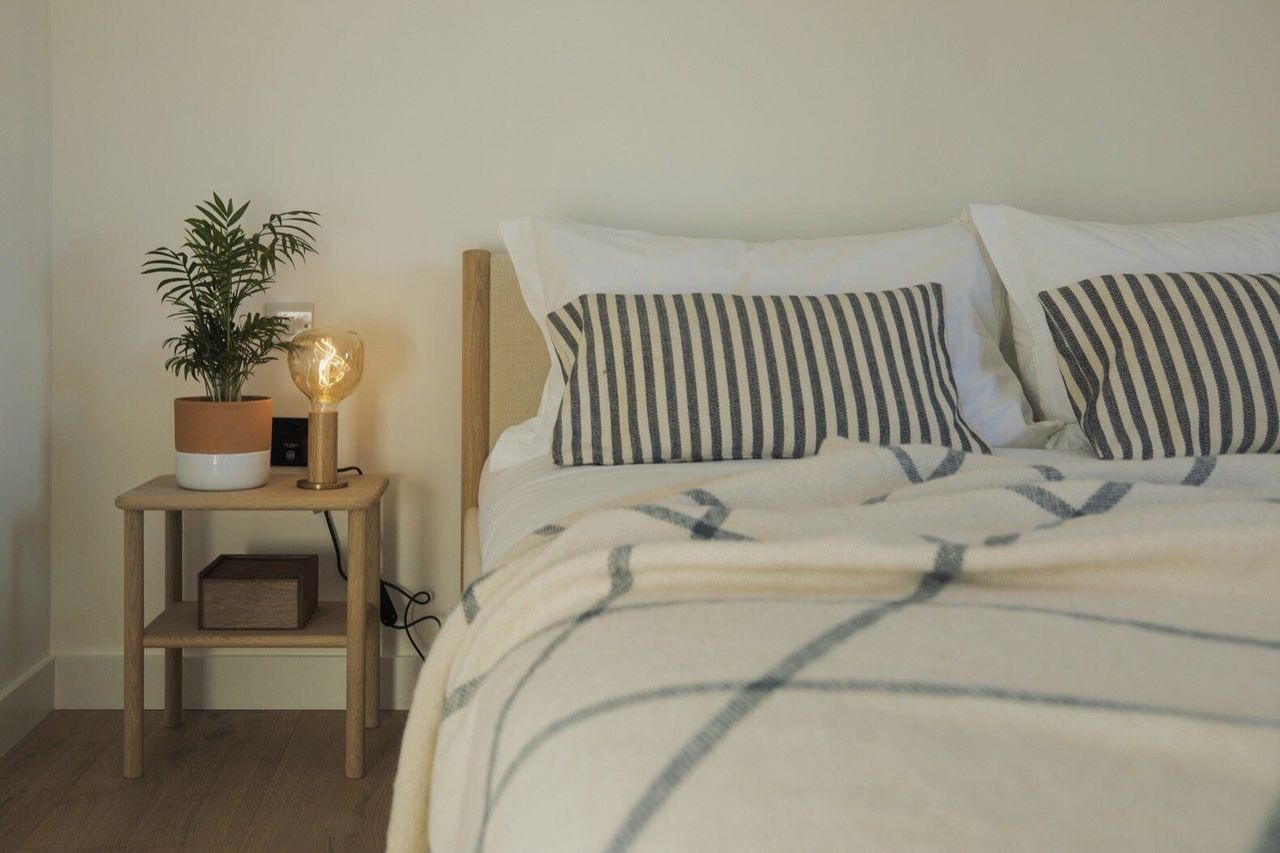 Each bedroom comfortably fits a king-size bed.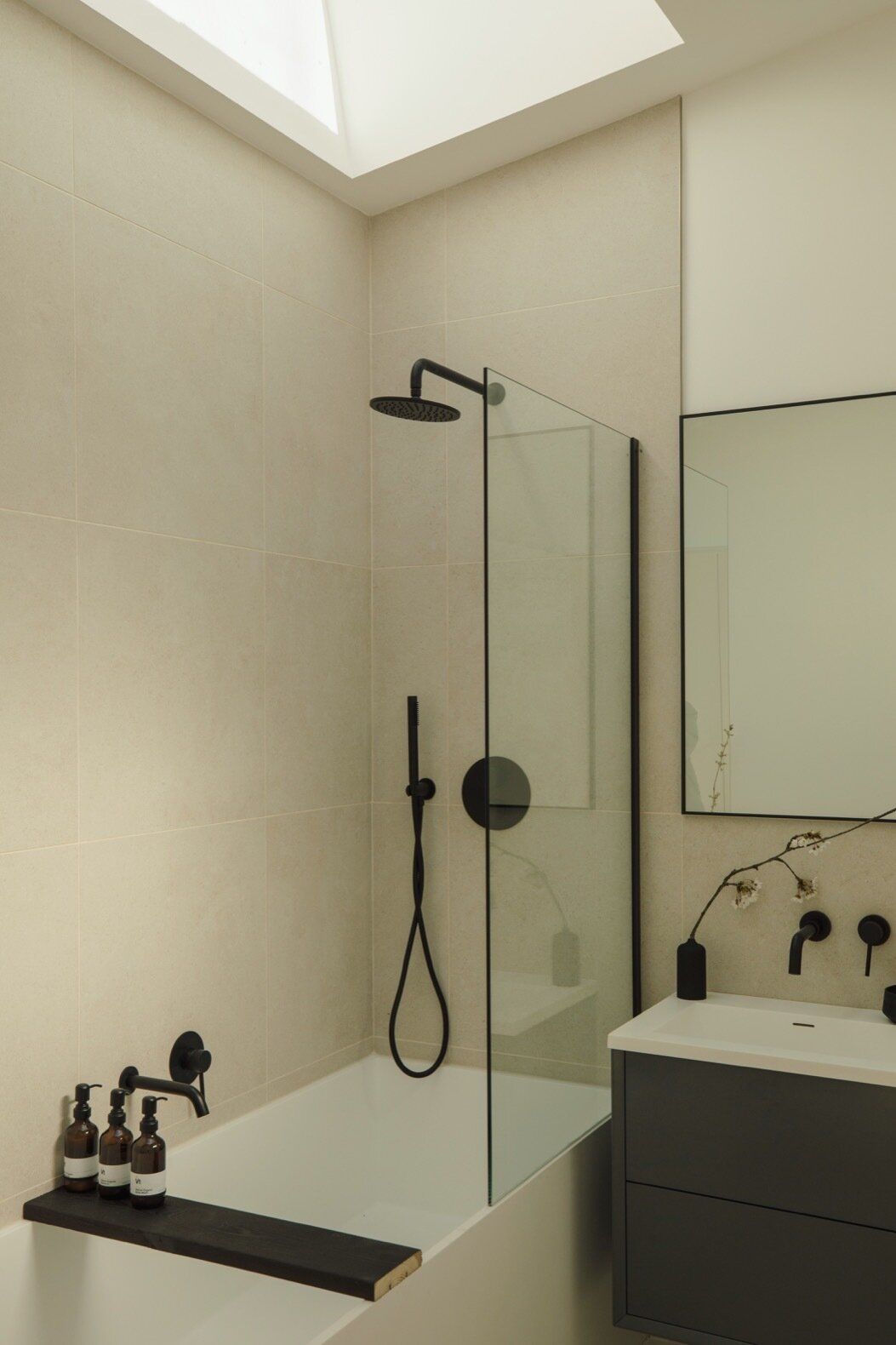 The bathrooms can be equipped with a large free-standing bath or shower.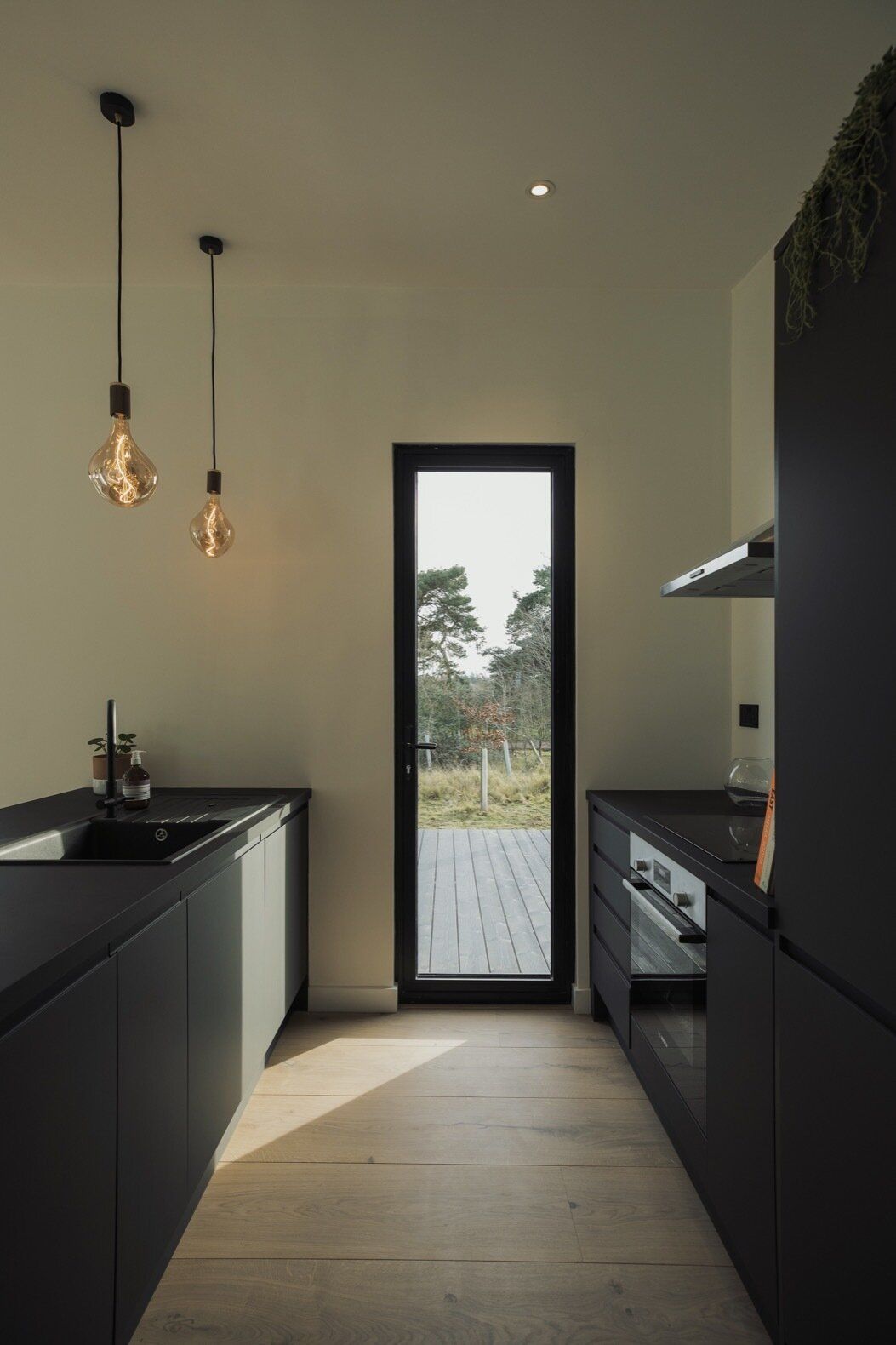 Engineered for energy efficiency, the Koto cabins are equipped with high-performance insulation and can be fitted with renewable energy systems such as solar panels and biomass stoves.

"[The cabins] are a perfect complement to our vision of connecting people with nature through the ultimate escape," says Lord Somerleyton, "including exhilarating recreation, great locally sourced food, and beautiful design."