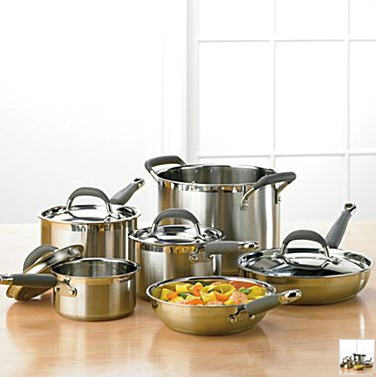 More Details

10-pc. set includes:

* 1-, 2- and 3-qt. saucepans with lids
* 8-qt. stockpot with lid
* 8" and 10" open French skillets

Cookware set features:

* aluminum disc base is fully encapsulated in stainless steel to provide even heating
* cool-grip handles are dual-riveted 18/10 stainless steel encased in soft, heat-resistant silicone
* tight-fitting stainless steel lids also have cool-grip handles

Set is dishwasher safe. Warranted by manufacturer, see warranty information in Customer Service.