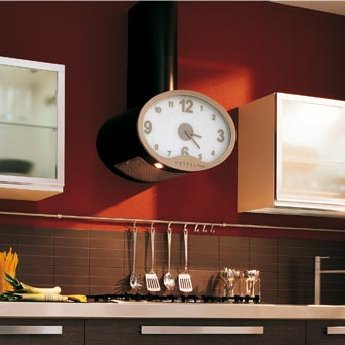 Kitchen range hoods by Barriviera Cappe
Founded in the 80s by Luigi and Renata Barriviera, the company today is headed by their son Michele. Only best materials including AISI 304 BA scotch brite stainless steel and high-end wood products prepared with ecologically clean water-based varnishing are used to create these unique kitchen range hoods.
Here are several interesting range hoods from Barriviera Modern and Design Lines, and you can find many more at
Barriviera Cappe
.