Lighting your kitchen doesn't need to be a complex matter, but it is layered. "The most common mistake people make is trying to light their entire kitchen with one fixture centered in the ceiling," says Randall Whitehead, a lighting designer in San Francisco, and author of Residential Lighting: A Practical Guide. "It ends up being what I call a 'glare bomb,' visually overpowering everything in the space — including family and friends."
According to Whitehead, the most effective lighting for the kitchen involves four layers blended together: task, ambient, accent and decorative lighting. The end result: a warm and inviting environment that works with your other design elements to create a practical workspace and lively entertainment area.
TASK LIGHTING
"Task lighting is what people think of first when designing a lighting system in the kitchen, because it's integral to preparing food," says Joe Rey-Barreau, director of education for the American Lighting Association. "However, if task lighting is misplaced it can actually hinder your ability to work efficiently, throwing shadows on your workspace."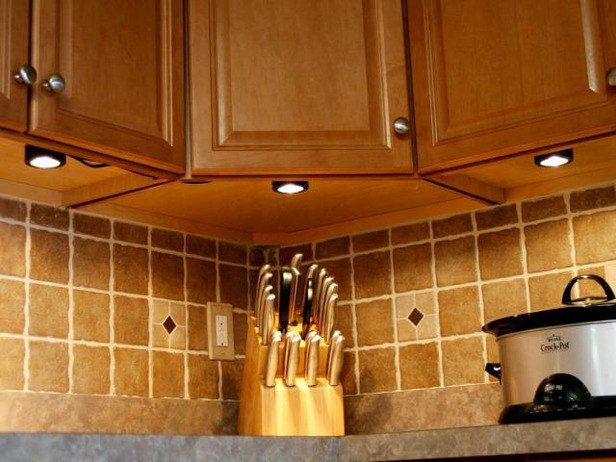 According to Rey-Barreau, key locations for task lighting include underneath the overhead cabinets and over the island — anywhere you'll be chopping, slicing and reading recipes. The pantry is another place where you'll want bright, focused lighting.
Under-cabinet lights can be a hidden asset in any kitchen, providing task lighting as well as soft ambient lighting to give the room a warm glow with the touch of a dimmer switch. Strip lights are a popular choice, long linear bulbs or a string of lights contained in a single fixture. Another popular option is a puck light system, made up of a series of hockey-puck shaped halogen lights.
AMBIENT LIGHTING
According to Whitehead, ambient lighting is an important layer that is often overlooked in the kitchen. "This indirect lighting is what I like to call the humanizing ingredient to any lighting design," says the designer. "It softens the lines and shadows on people's faces and creates a warm inviting glow in the room."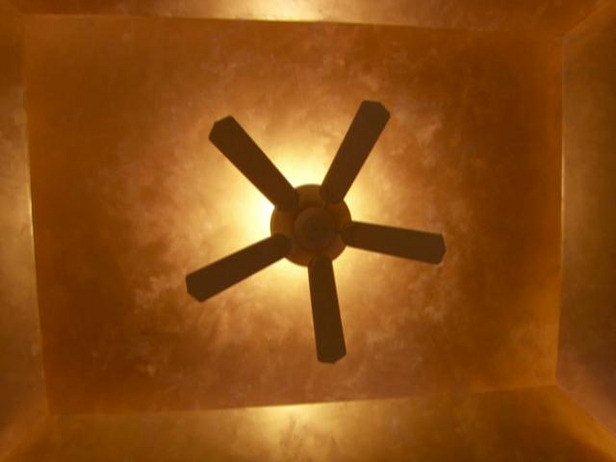 The kitchen used to be strictly for food preparation and children who were not to be seen or heard. Now, floor plans are more open and parties often flow from the living room through the dining room and into the kitchen. "Ambient lighting will attract people into the kitchen and make them feel welcome while eating appetizers and sipping wine at the island," says Whitehead. Ambient lighting fixtures may include flush-mounted ceiling fixtures, a pendant hanging over the island and adjustable track lighting.