Kids' room ideas are such a joy to scroll through, it's one of the only rooms in your home you can totally forget about trends or what color will look most sophisticated, what sofa will work best, what kitchen cabinet shade should you choose, and just get creative. Yep, these rooms are every bit as much about you having some fun with decor as there are about creating space your children will love.

But be warned, children tend to change their minds easily, and whilst they may love their ice castle Frozen themed room one day, they will be onto rainbows and unicorns the next. For this reason, it does help to fairly neutral furniture and then just inject whatever the cartoon or theme du jour using decor. Let these children's bedroom ideas inspire you...


1. Get your kids involved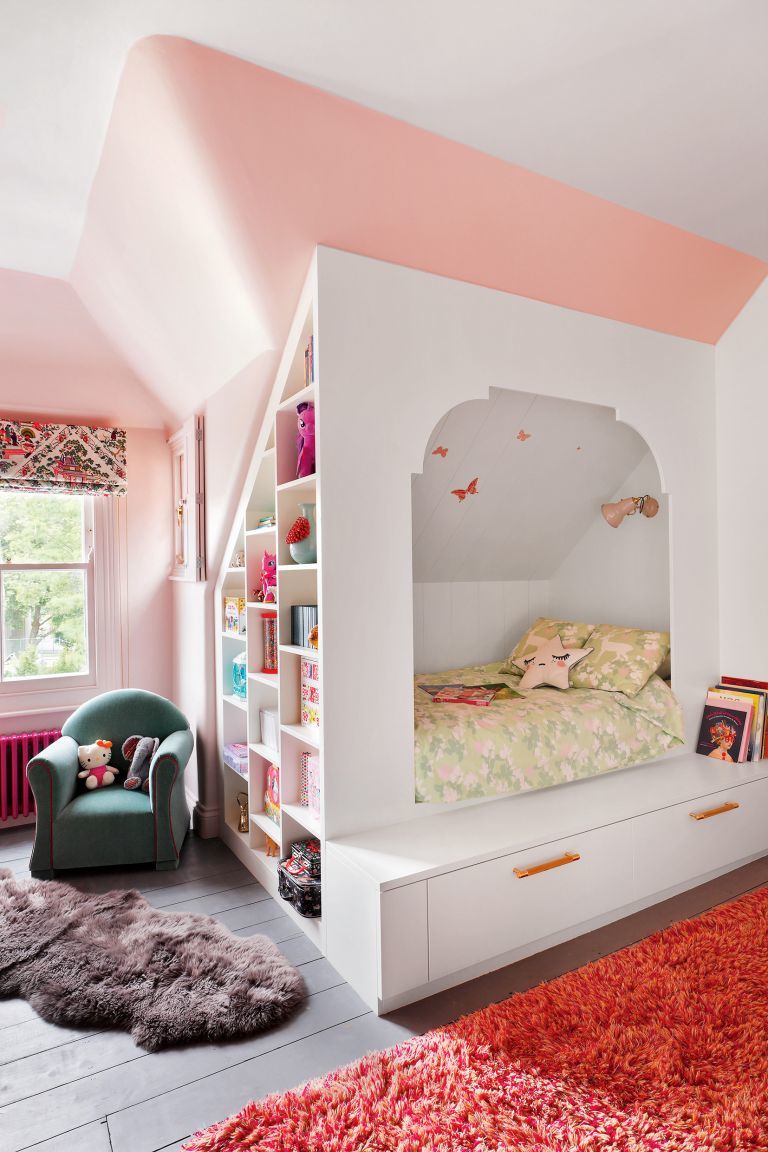 When starting designing a kid's bedroom, we thinking the best starting point is to get them involved. Let them be part of the process, helping you pick colors, patterns and themes. Of course, you can have a fair few vetos but it's important that the room reflects their personality as well as your style.

'Children can help decorate their rooms by choosing the colors choosing fabrics for curtains and blinds or creating a piece of artwork that will become a masterpiece in their room. Choosing cushions and decorative items, such as wall hangings or garlands are a great way to encourage your little one to get involved in designing their bedroom. Younger children are unusually excited about painting or add in stickers to the walls. It would be ideal if they could use the roller or a paintbrush to paint a few strokes on the wall, or stick on a few wall decals.' recommends Medina King, Creative Director of MK Kids Interiors.


2. Start with the perfect color scheme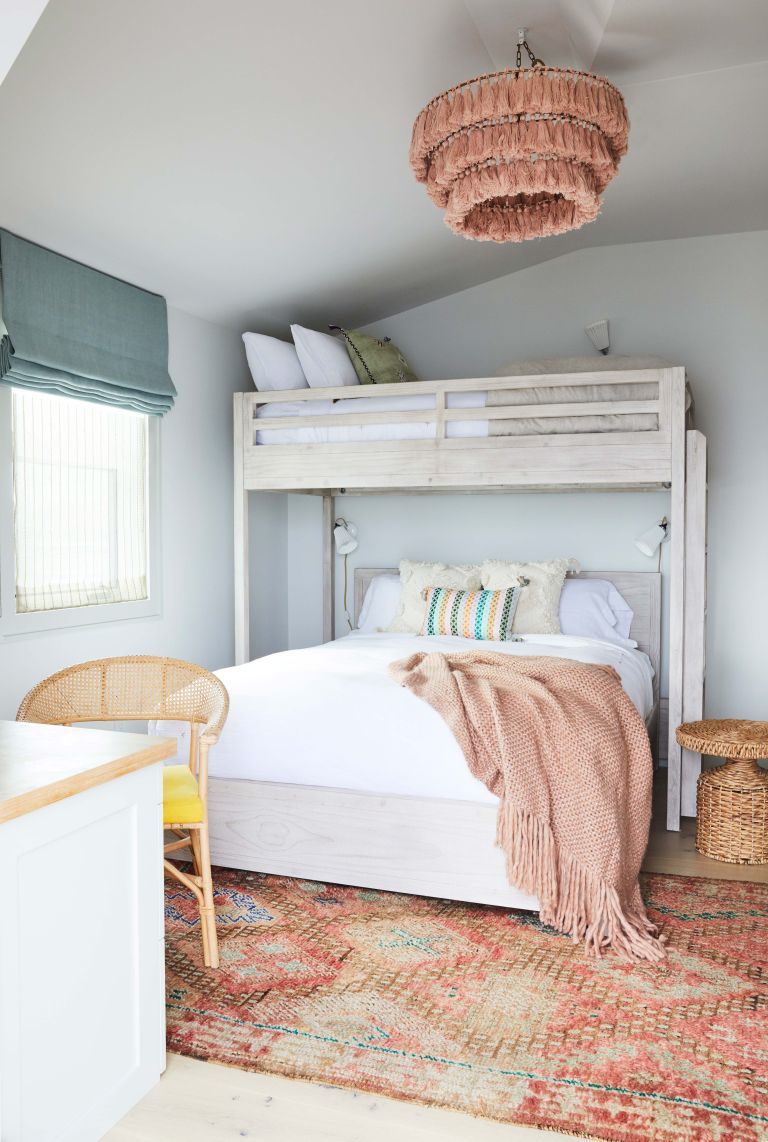 If you are designing a kid's room totally from scratch, the best place to start is with the color scheme. This can be a tricky choice as you want it to reflect your child's taste but still have longevity so you aren't painting the whole room every few months. So we asked the experts:

'Personally, I was naturally drawn to pink, but now I am more open to softer neutral colors, such a duckegg, teal with hints of mustard and greys or tan.' says Medina. 'It also depends on who we are designing the room four and their preference. Recently we have been taken on a number of projects which have been gender-neutral rooms where parents have requested that we do not lean towards pinks or Blues. A design scheme is more enjoyable when there is no specific colour scheme required and the design team are able to experiment.'

'I'm drawn to greens and blues at the moment, and lots of natural materials, but also love neutral schemes with touches of pink, lilac, nudes, etc.' says Ursula Wesseling owner of Room to Bloom.

'Pastel shades!' advises Andreia Tavares of Circu Magical Furniture. 'We have done a lot of different projects, for neutral-gender bedrooms - and the shades of beige, light yellows and greens are a go-to choice. Besides creating a neutral space it also won't make anyone "tired" of the color which can happen with more bright shades such as orange or electric blue, for example'


3. Always be thinking about storage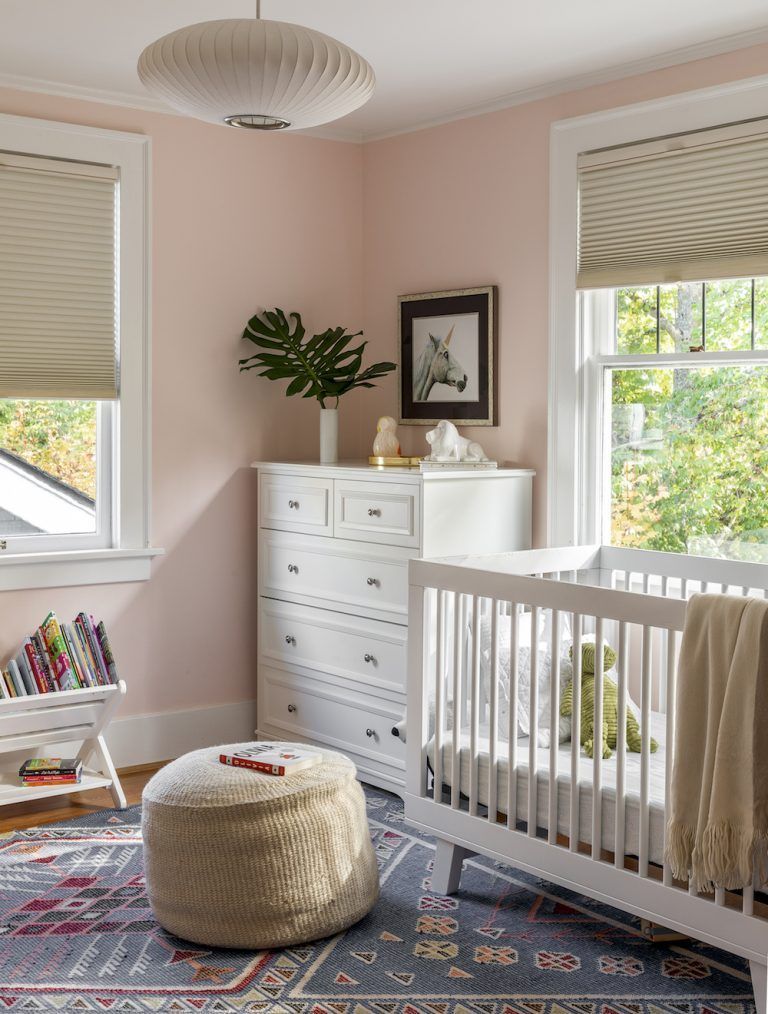 Storage is an essential in a kid's bedroom. You need plenty of different types too – storage that's accessible so kids can help themselves to toys, storage for clothes, bedding, books, and more toys. Go for a mix of storage furniture like drawers and wardrobes and add in some smaller accessories too like boxes, bins and baskets.

'Kids usually have a lot of things they need and presents people offer them - either it's clothes or toys. And you can add storage to the room and still make it look elegant without it being too crowed inside it.' advises Andreia.


4. Add nostalgic charm with vintage finds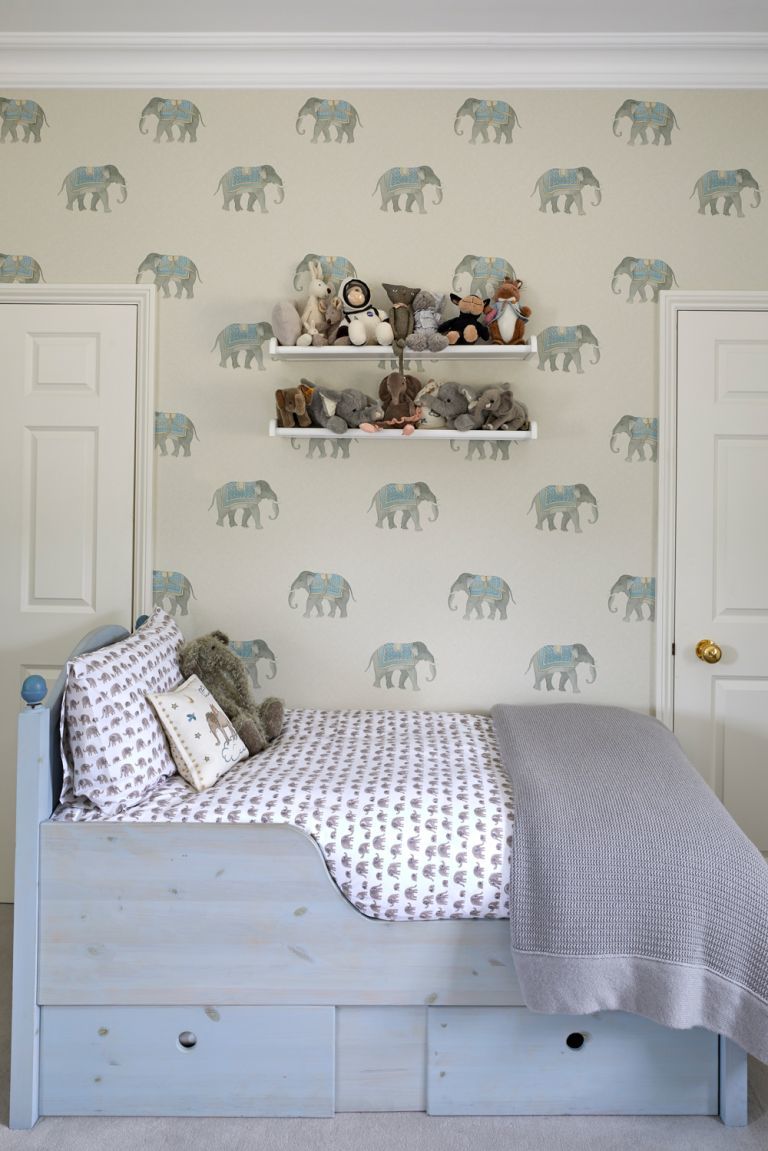 Not all kids room ideas need to be modern – there's something to be said for incorporating furniture, accessories or wall pattern that has a more nostalgic feel to it.

We love the elephant patterned wallpaper and vintage-style furniture in this bedroom design below by Katharine Pooley. It would work well for a nursery bedroom, a toddler, or even in a baby's room as the bed could be used as a daybed until they're old enough to sleep out of the cot. Under-bed trundle storage keeps toys and clutter out of sight.


5. Create a den-like space in an alcove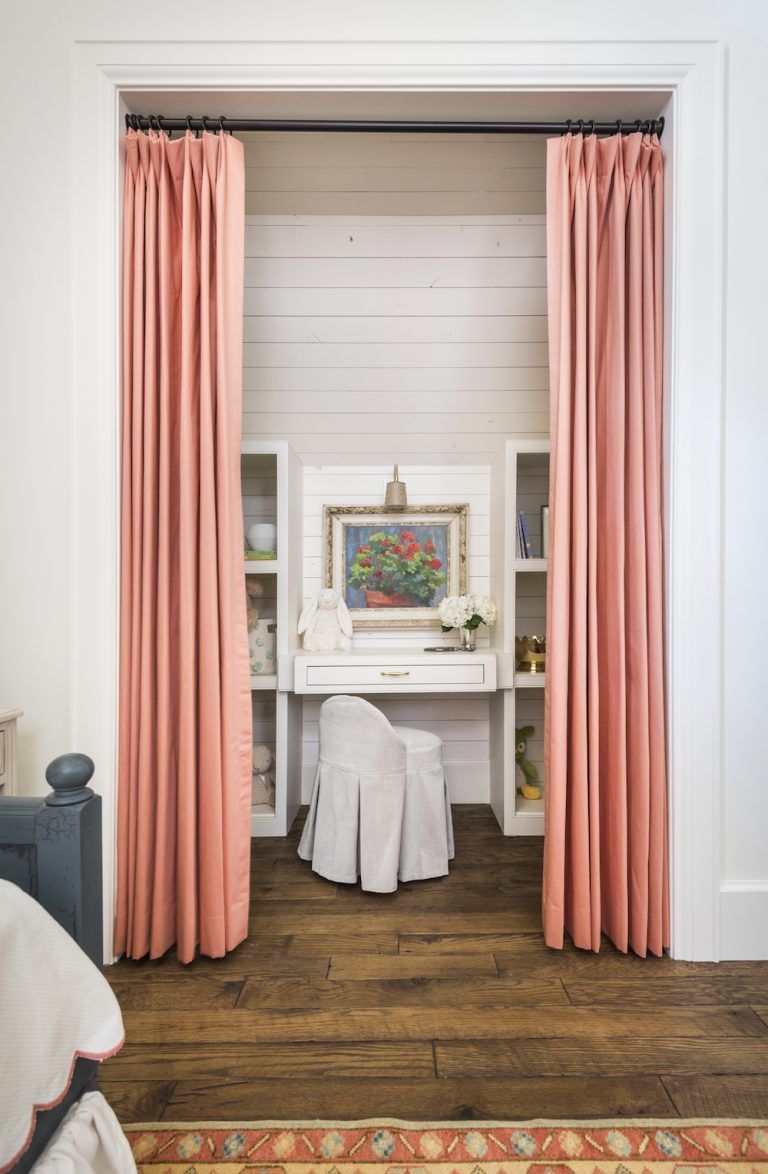 Got an alcove in your kid's bedroom? Why not make use of that dead space and turn into a den-like space with curtains that can be drawn over to add coziness and privacy. In this girl's bedroom, a practical desk and extra storage have been added to give a very grown-up dressing room that any child would love to play in and then use for homework when they get older.


6. Pick a theme that kids dream of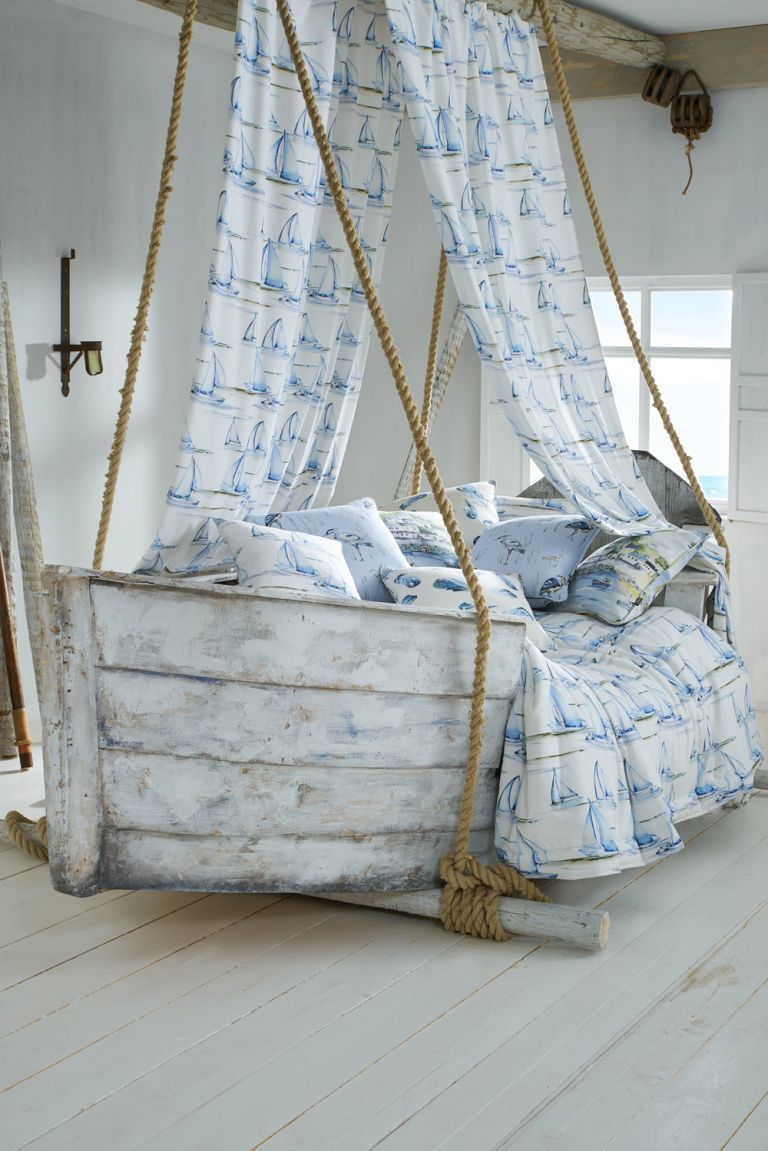 No matter how old your child, they are going to remember the bedroom they grew up in, so we think they should be the most magical spaces. Take a theme that your child loves, be it, princesses, pirates, Minions, rainbows, whatever and run with it.

Andreia Tavares of Circu Magical Furniture, says that 'every kid dreams. Either is from the cartoon they watch or their favorite books. Try to bring it to reality. A kid's bedroom we usually say it's the most special division when designing a home or a project because it's the room where you can use your imagination and try to picture what could make them happy.'

'The use of color and fun elements such as wallpaper with patterns, geometrical shapes and always adds a character they are familiar with. The kid's bedroom is supposed to be both fun and safe at the same time. Every kid is different but they all just want to have fun and so try to bring their wildest dreams to reality.'


7. Play with oversized accessories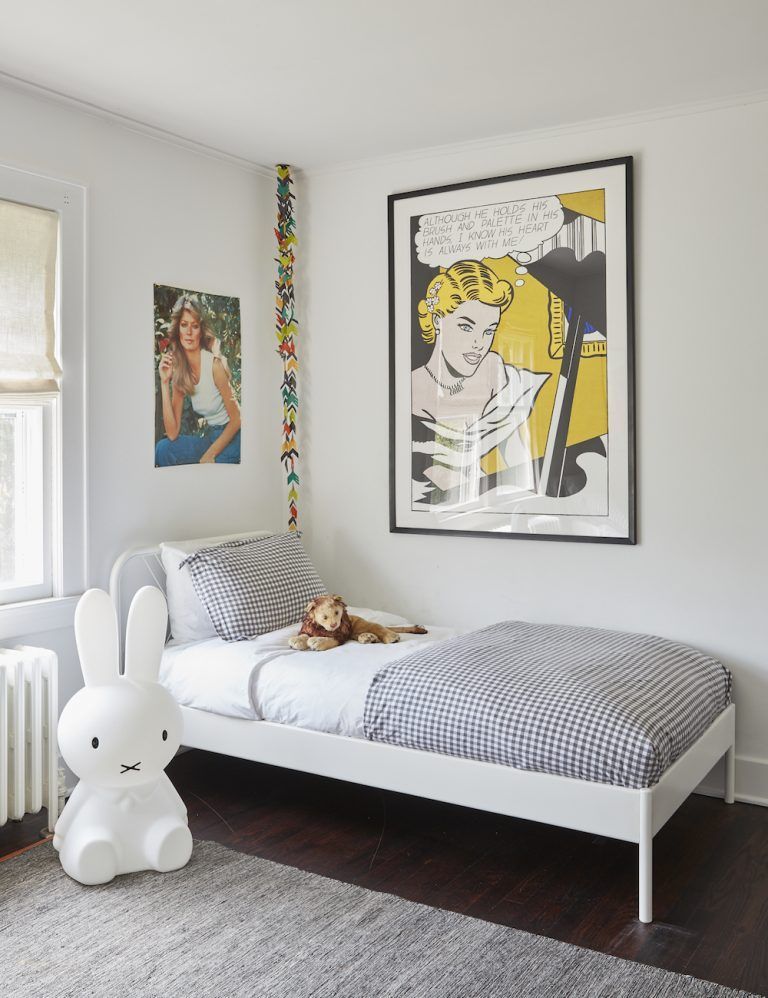 This one's just a bit of fun: we're all familiar with Miffy's uncomplicated design, but we recently spotted an oversized Miffy lamp in one of Gachot's projects and immediately fell in love. The design of the Miffy floor lamp is super playful, while still fitting in with a Scandi-inspired scheme in this boy's bedroom.


8. Transform cupboard doors into an art display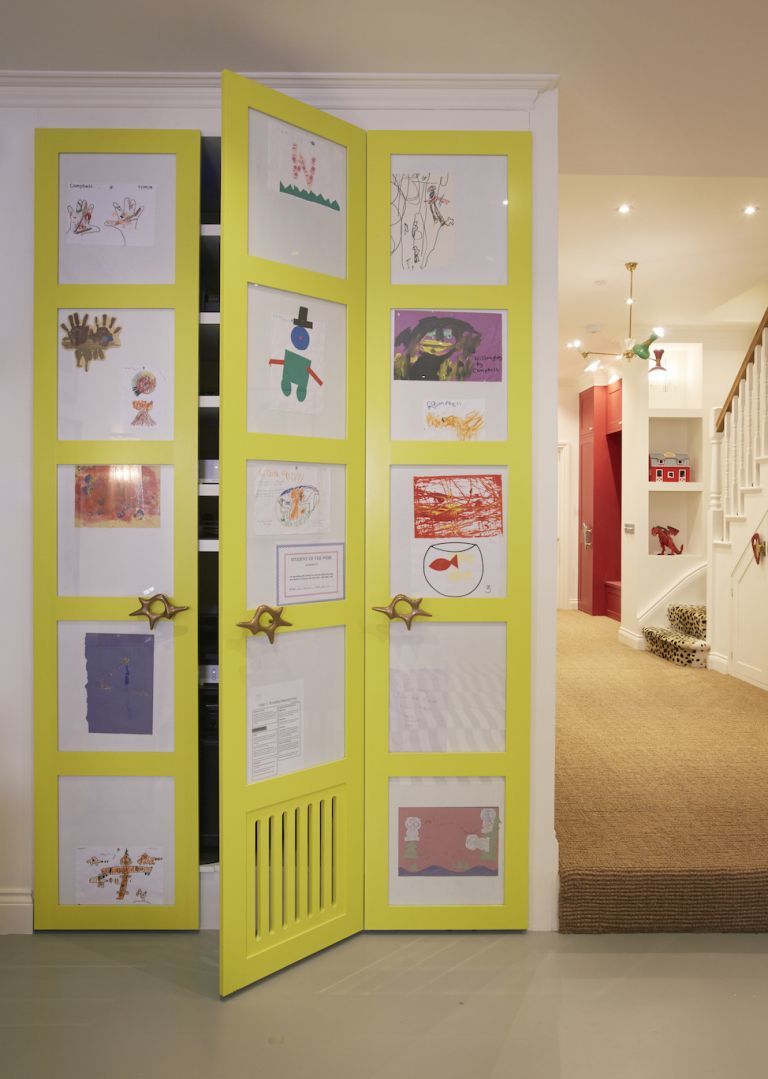 Interior designer Naomi Clarke made these bright yellow cupboards to hide away kids' clutter, but as well as handy storage they double up as display frames for children's artwork. We've never seen such a chic way to display all the... lovely pictures children bring home, definitely beats having them cluttering up the fridge door.


9. Paint (or commission) a mural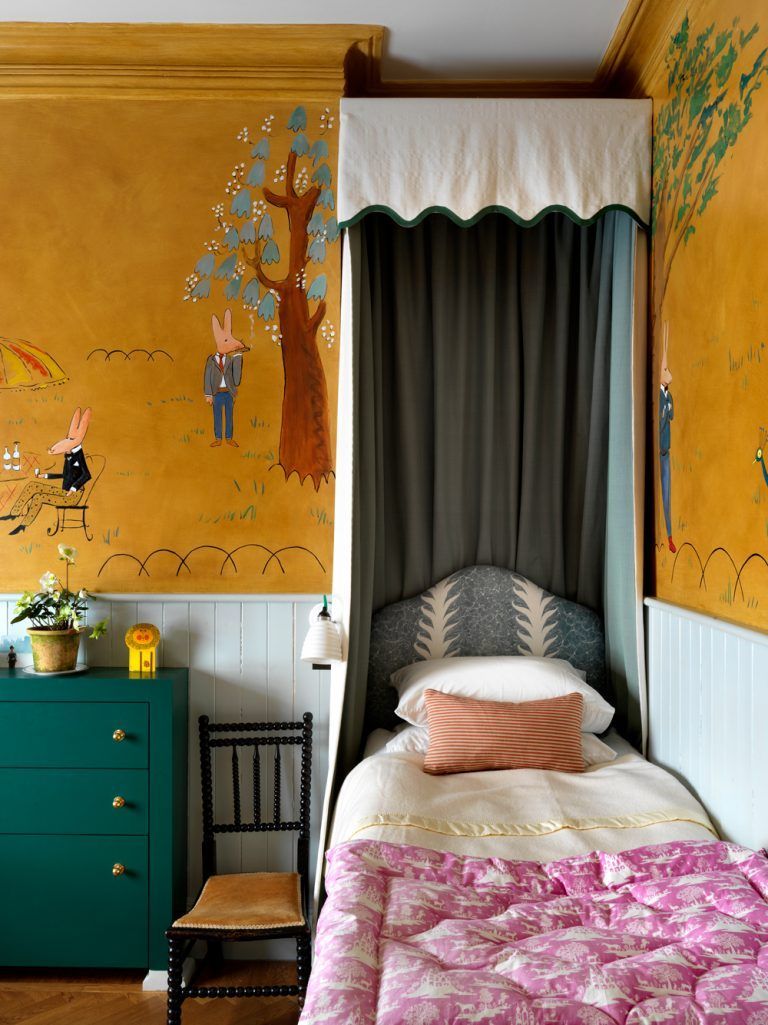 Murals are a lovely kid's bedroom idea, adding whimsy and personality. There are plenty of lovely designs available that you can hang just like wallpaper, but for a really unique look why not commission a design that's full of things your child loves. You could add in their pets, hobbies and favorite characters.


10. Or add a chalk wall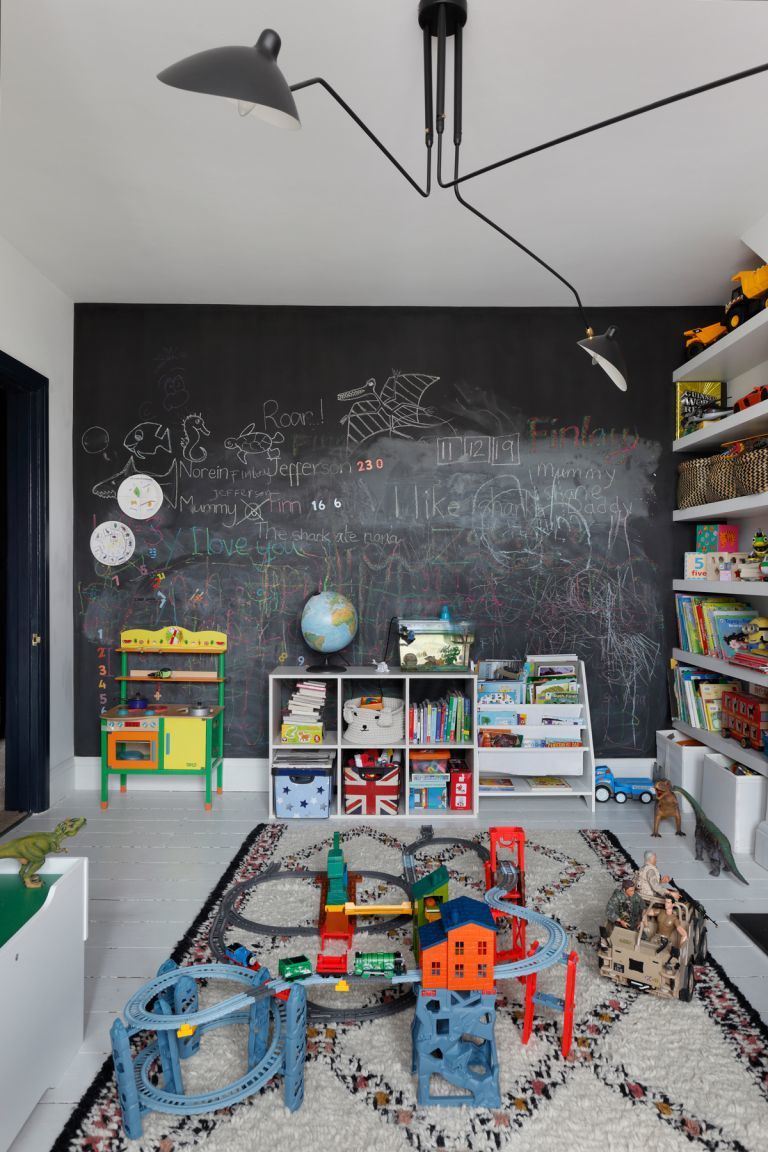 Fancy having a crack yourself but worried about making mistakes? Consider chalkboard paint as a backdrop, using chalk pens to create a mural over time. And the kid's can get involved too, it will feel like they are being given the freedom to draw all over the walls, but you will know better.