Designing a kids' bathroom is all about fun and creativity. To assemble a look that's both playful and chic, top designers rely on everything from graphic patterns to lively hues. Click through for 20 personality-packed bathrooms that would be a hit with any kid.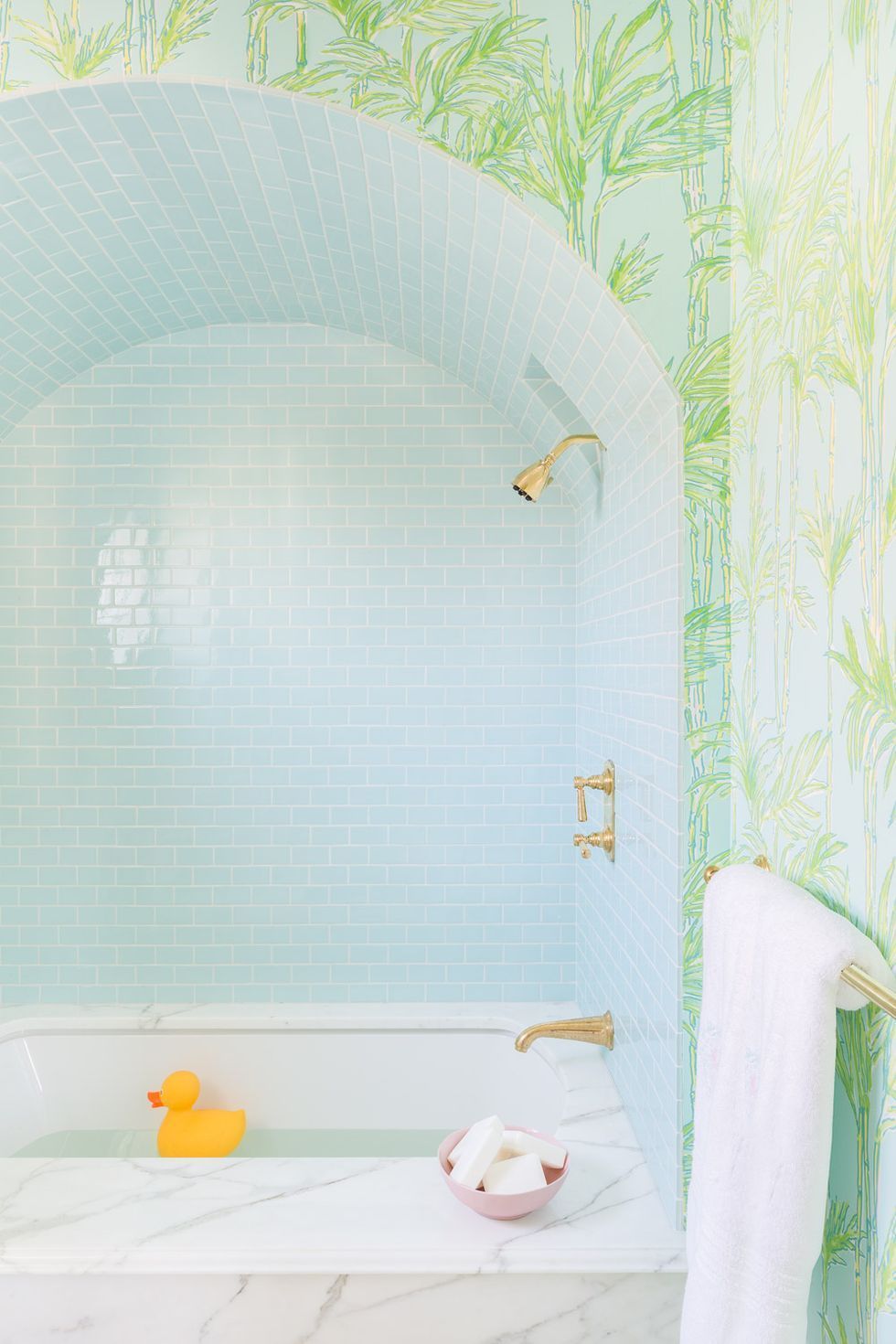 Playful Palette

From a marble tub and botanical-inspired wallpaper to shower tiles in a calming blue, this kids' bathroom by Cynthia Collins is full of style.


Shiplap Walls

Designer Leslie Jenkins elevated this kids' bathroom with blue penny floor tiles, along with white shiplap walls for a farmhouse-inspired look. Her favorite tips for designing a bathroom for a child? "Keep the hard surfaces more neutral and put the color and pattern into the wallpaper or accessories than can be swapped out in the future," Jenkins says.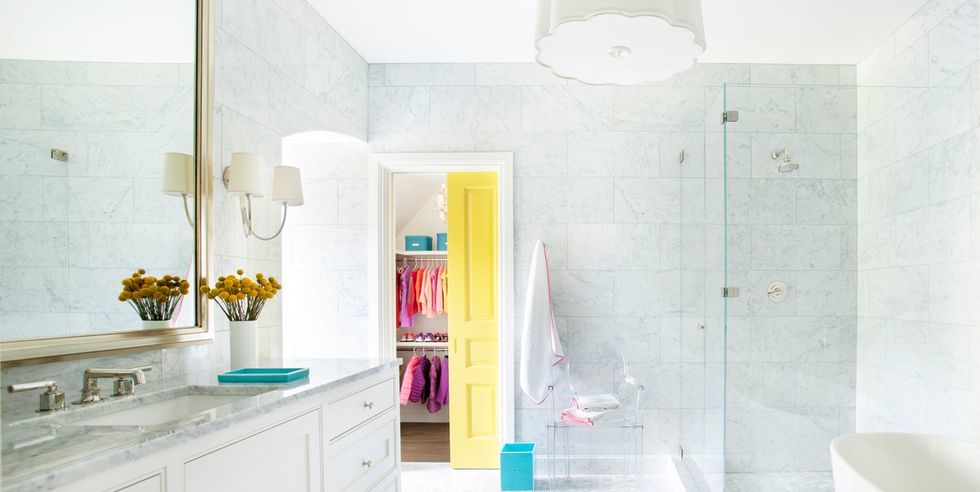 Floor-to-Ceiling Marble

This airy children's bathroom by Amy Morris features floor-to-ceiling marble, a scalloped light fixture, and a yellow pocket door for visual appeal.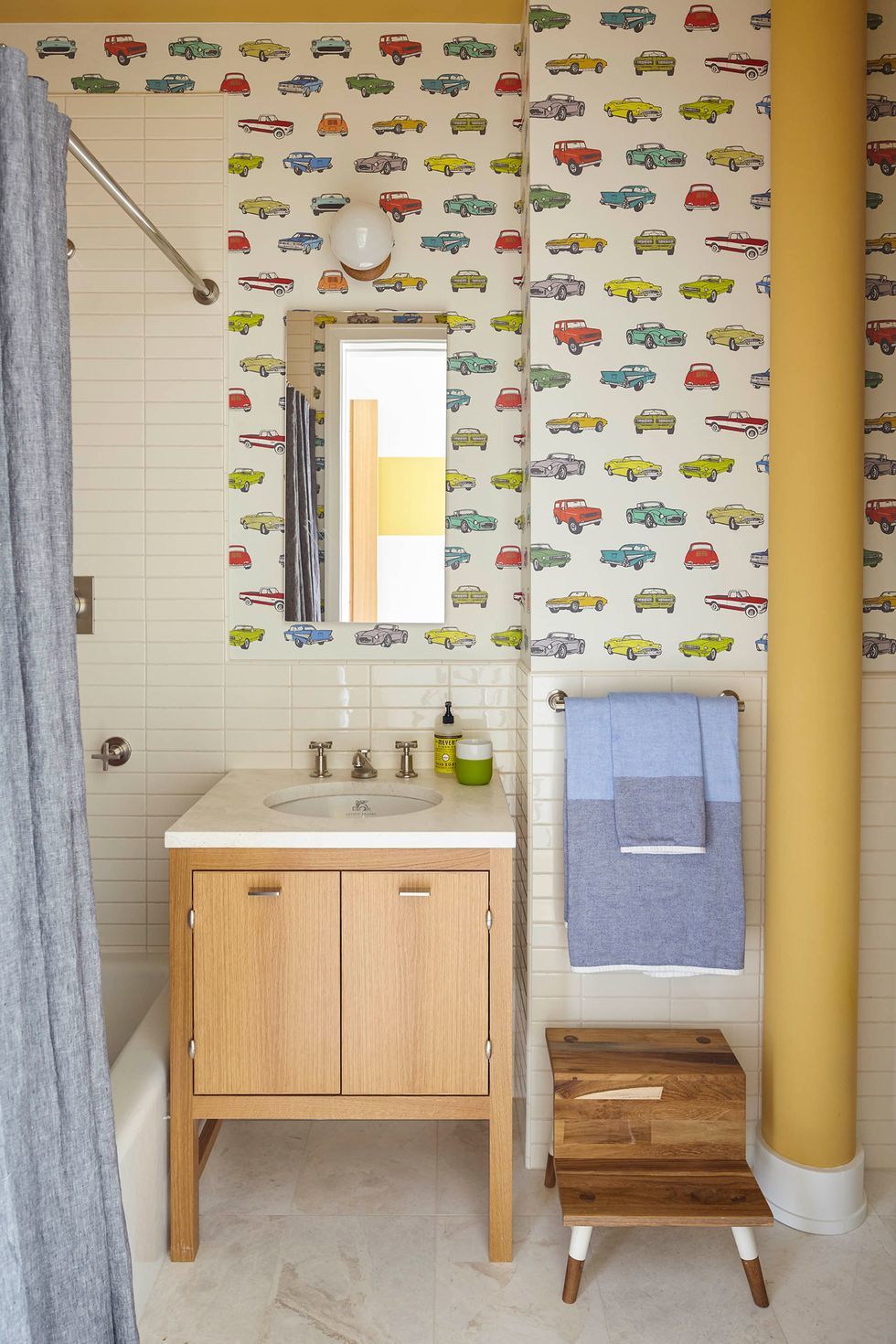 Car Motif
Interior designer Kevin Dumas let a wallpaper with brightly colored cars steal the show in this bathroom. "I love this paper-it makes me smile," says Dumas. "Find something that you love and build the room around it."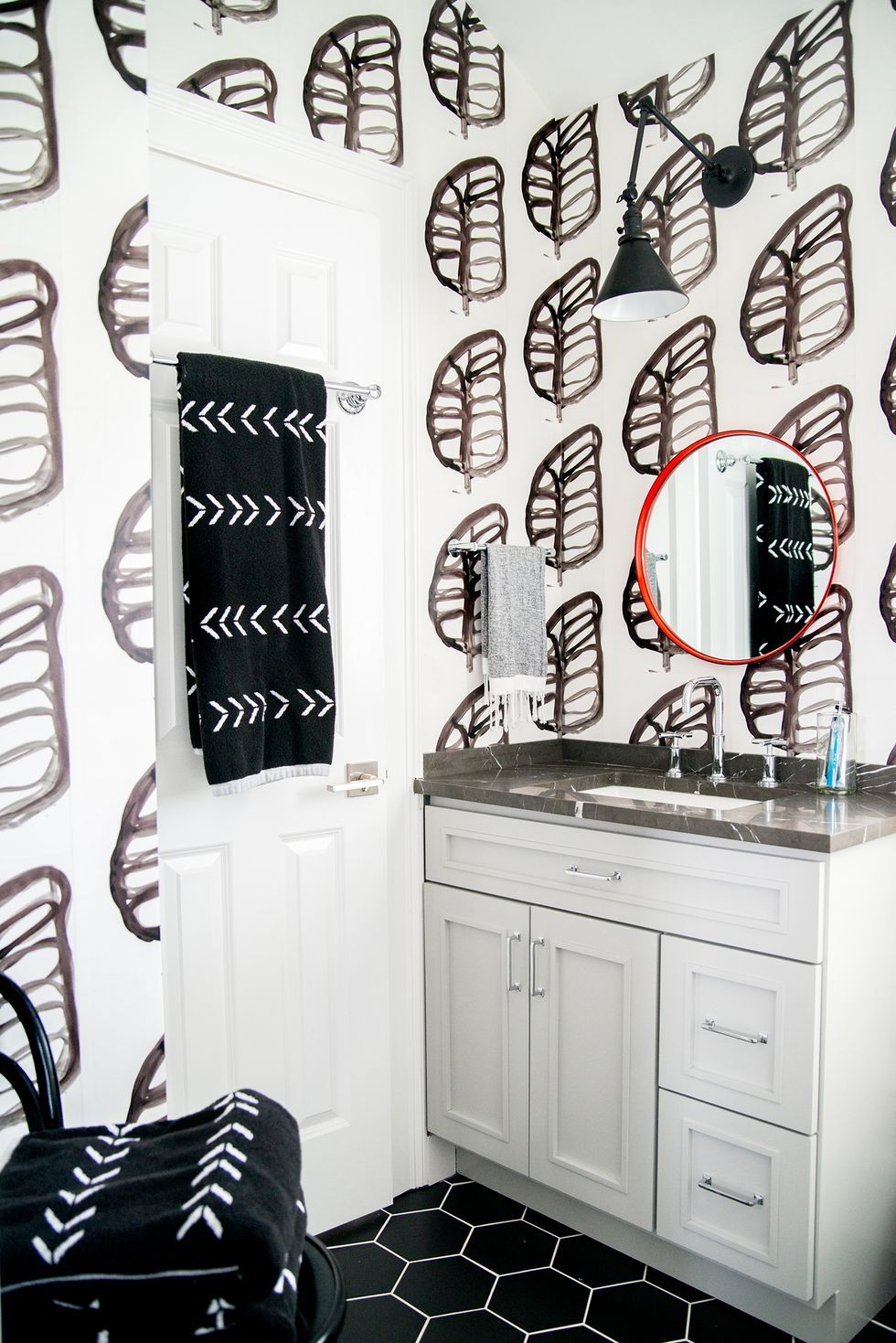 Leaf Accent

Interior designer Kerri Rosenthal relied on a classic black and white palette, including leaf patterned wallpaper, to pull off this kids' bathroom design scheme.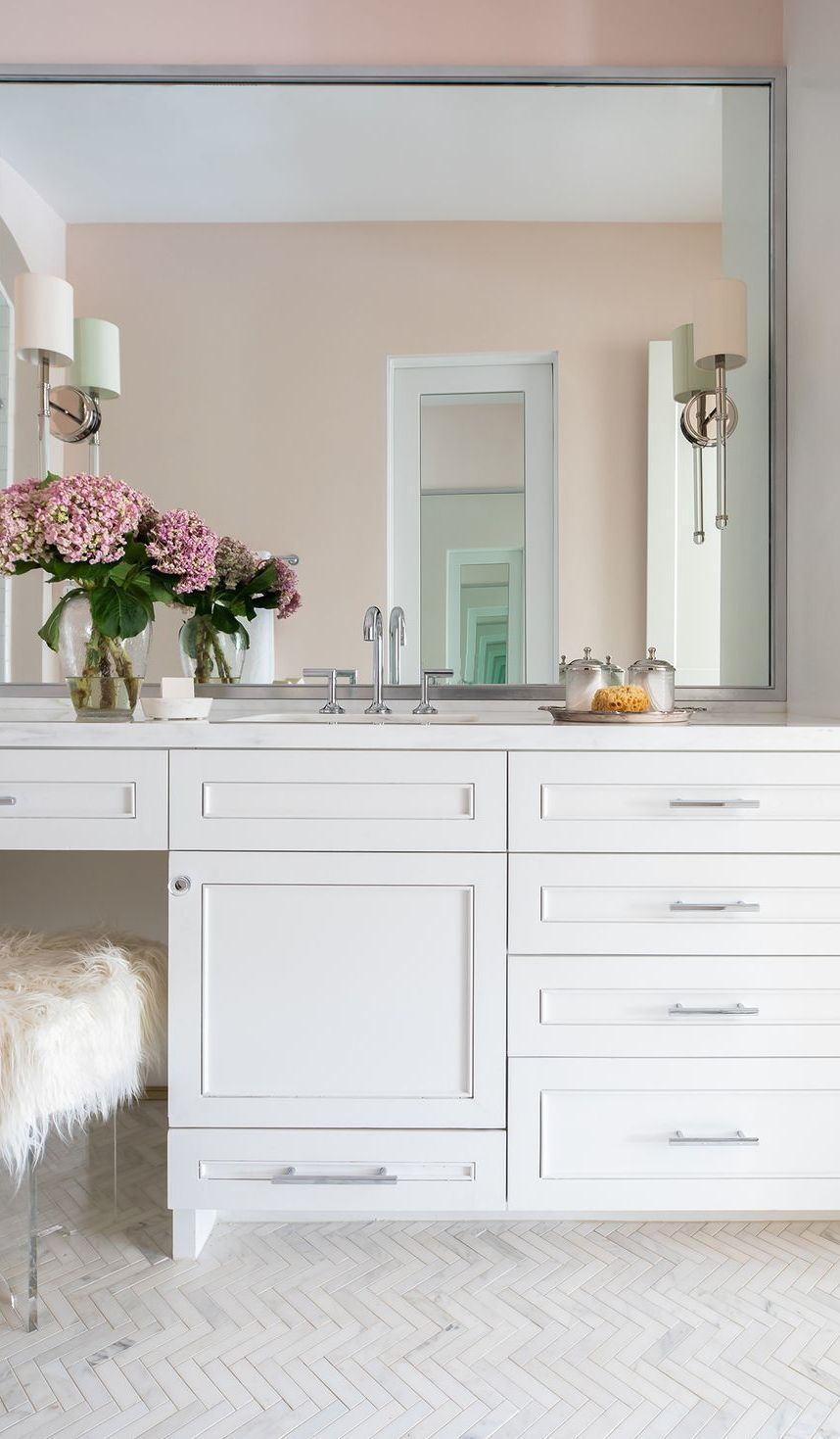 Timeless Details

Marie Flanigan relied on timeless hues and finishes for this teenage girl's bathroom. "I love incorporating encaustic tile in children's bathrooms that use fun patterns and colors paired with timeless solids on other surfaces," Flanigan says. "Their matte-finish and bold use of pattern create an artist statement that can be appreciated at all ages."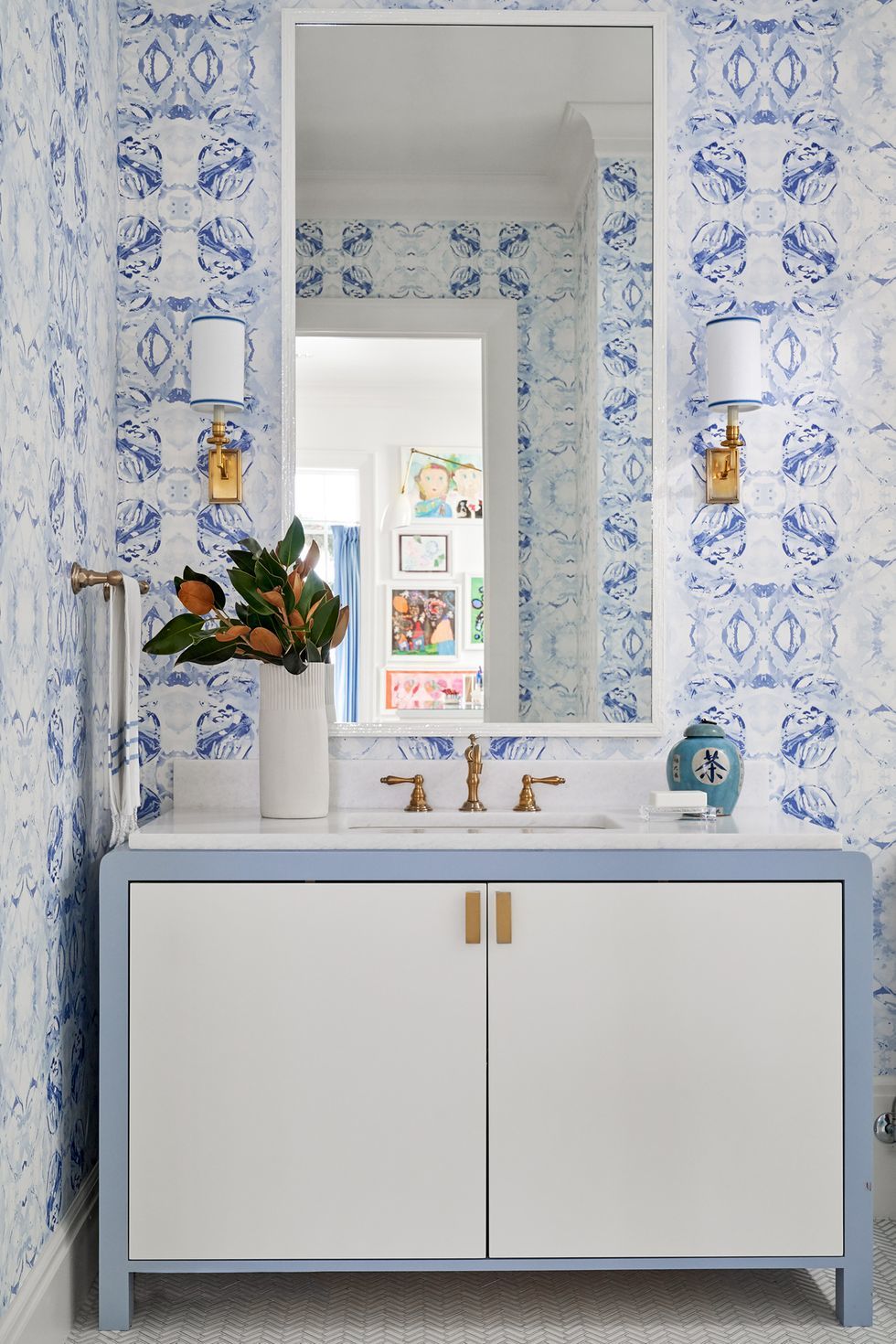 Eye-Catching Blue

"Playing with color is especially fun when it comes to kids bathrooms," says interior designer Cynthia Collins. Here, white pairs with pops of blue, including patterned wallpaper by Lindsay Cowles, for a stylish effect.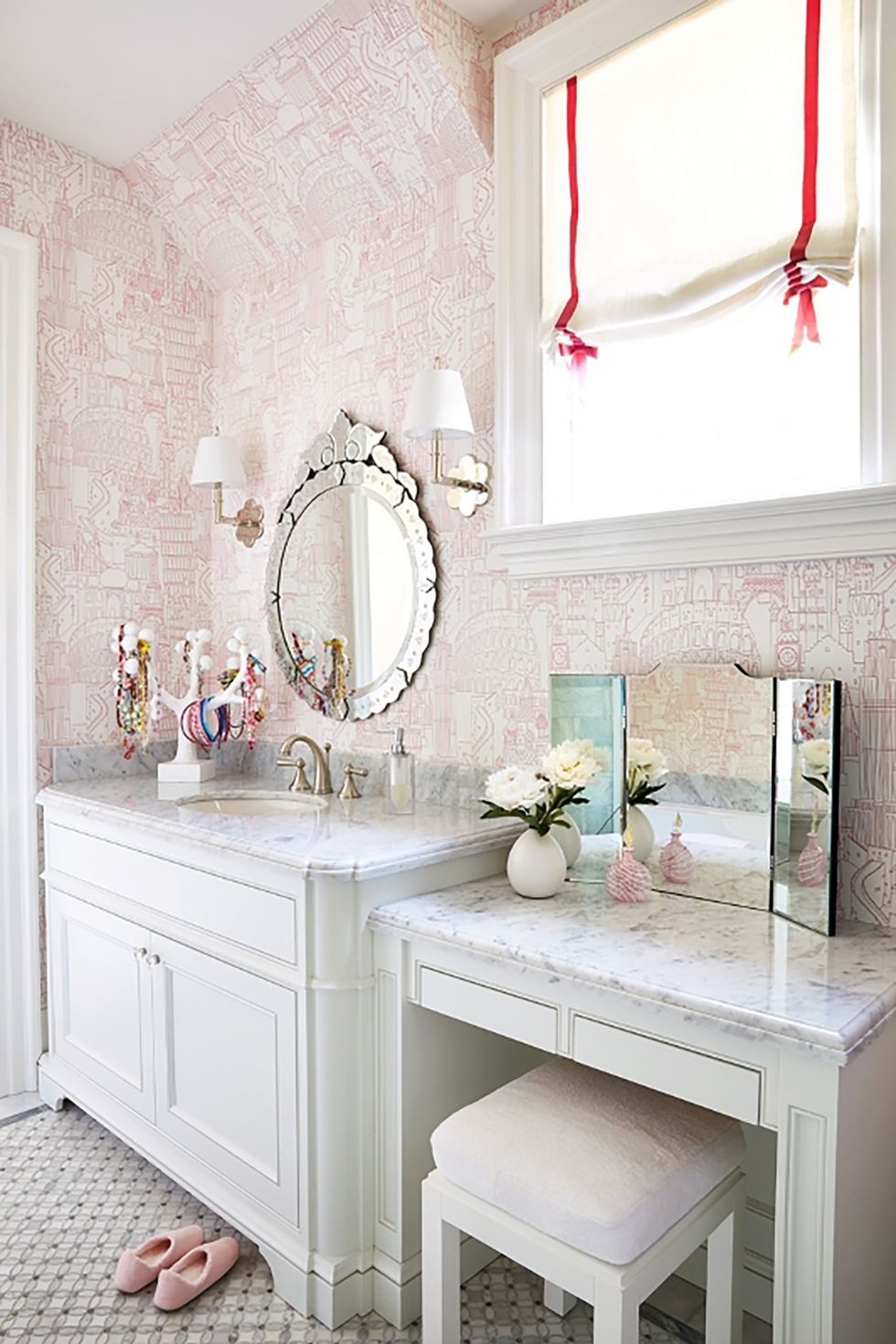 Matching Marble

For this bathroom, Anne Hepfer opted for a vanity and sink with matching marble tops along with pink wallpaper boasting a subtle pattern.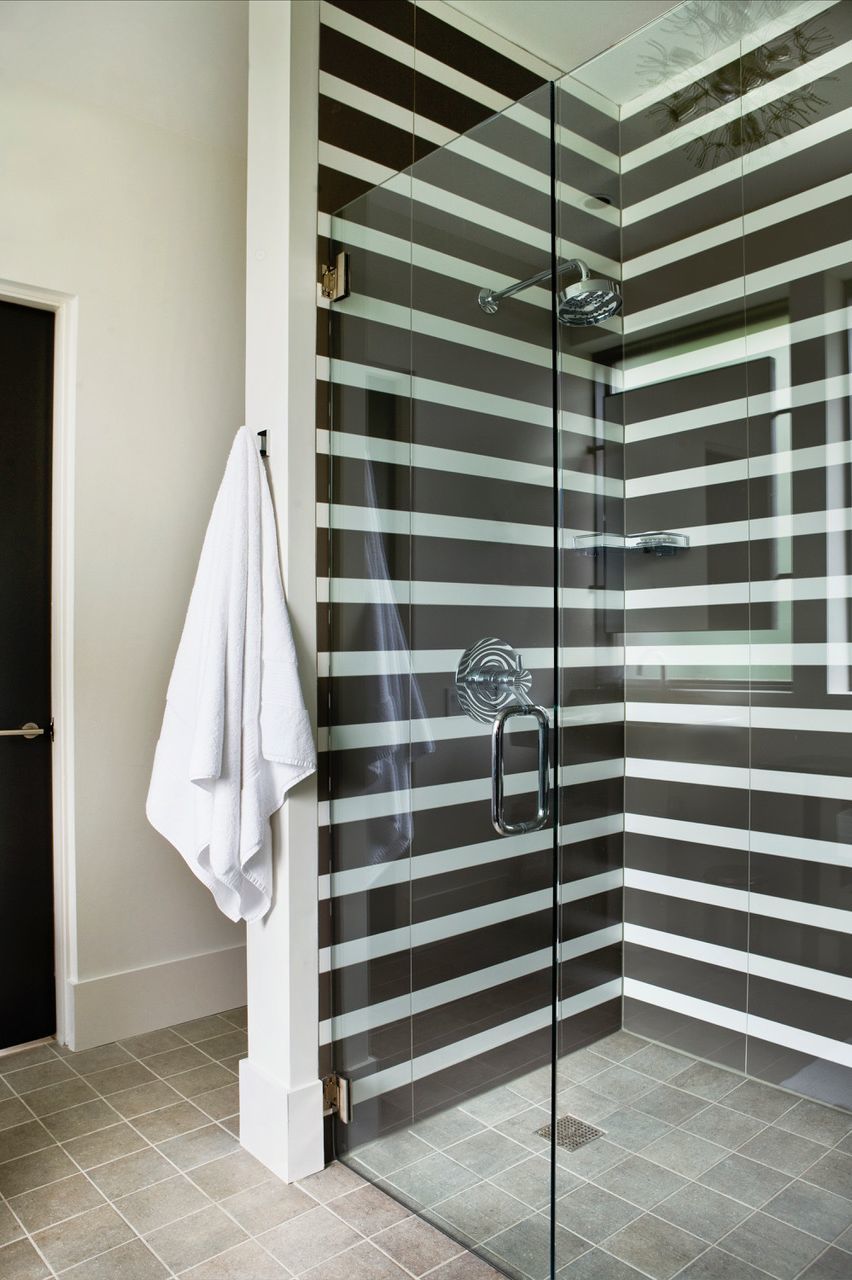 Stylish Stripes
This kids' bathroom by Amy Morris is proof that black and white-and stripes-will never go out of style.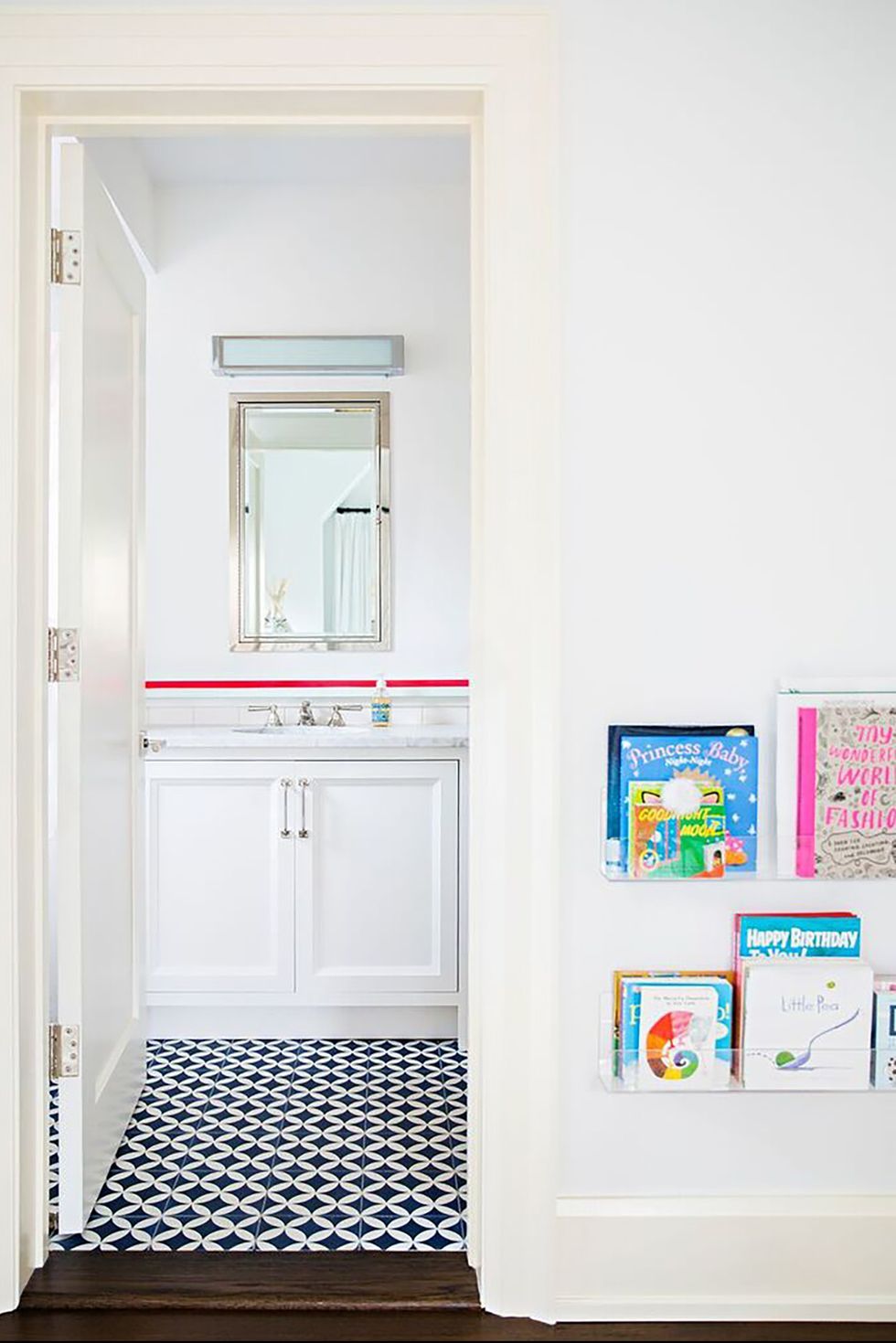 Dose of Pattern

In this cozy bathroom by Dekar Design, patterned floor tiles add a modern touch to the white details in the space.