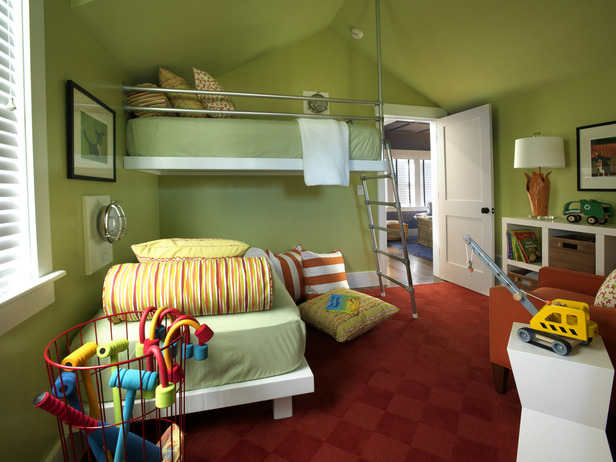 The exterior roof line creates an angled ceiling in this bright and festive room, where pillow fabric inspired furnishings and the room's color palette.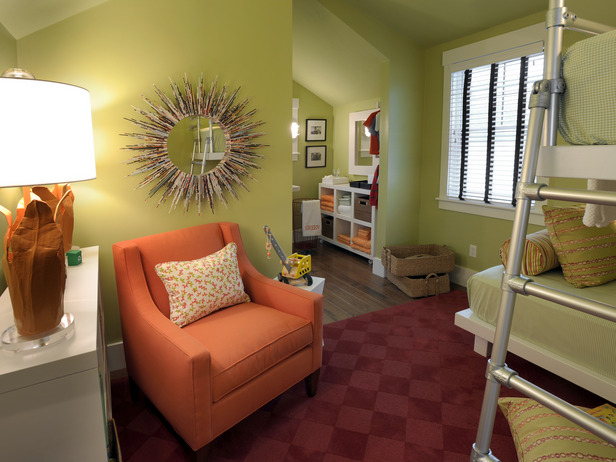 Nestled near a mobile storage cubby, a cozy nook, illuminated by paper-mache lamps, provides a perfect spot to read, relax or catch up on homework.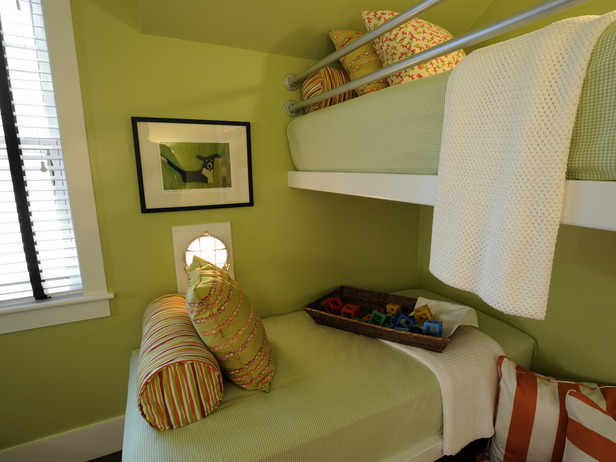 Bunkbeds, custom-crafted by MacKenzie Brothers, maximize floor space. Each bed features its own dedicated nautical-style reading light.