If you're looking to live closer to nature without having to let go of creature comforts, then this contemporary stunner may be of interest. Located two hours from San Francisco, this new residence perched above the lush Potter Valley frames grand views of the surrounding countryside.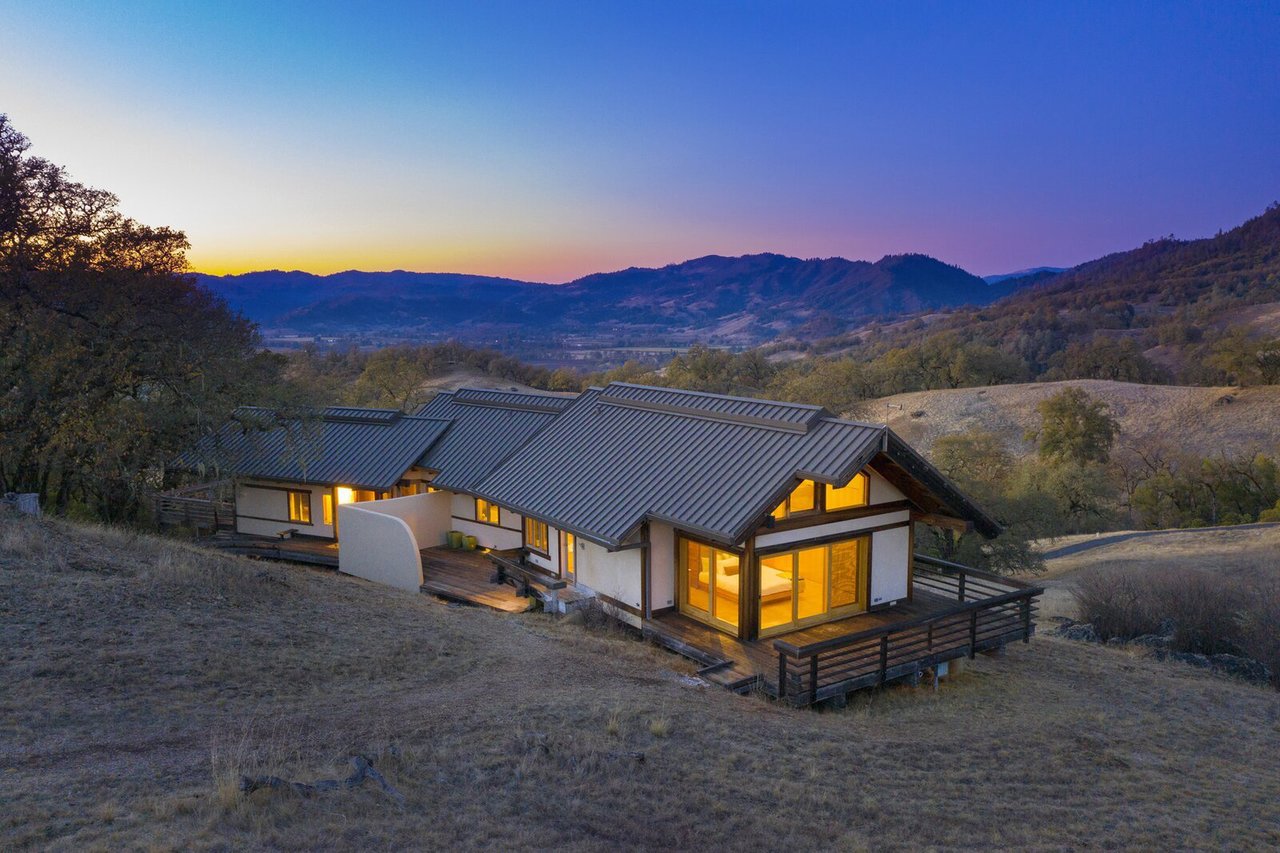 Set on an 120-acre lot in Mendocino County above the pristine Potter Valley, this two-bedroom abode offers 1,750 square feet of living space, captivating views, and an abundance of solitude. The property is fully fenced and accessed via an automated entry gate, ensuring ample privacy.

Inside, the home spans 1,750 square feet. An open layout connects the primary living spaces, all of which were structured to take advantage of the encompassing landscape. For example, large, sliding glass walls in the dining area extend the space to the wraparound decking, blurring the lines between inside and out. As a result, plentiful natural light and fresh air weaves throughout the interior.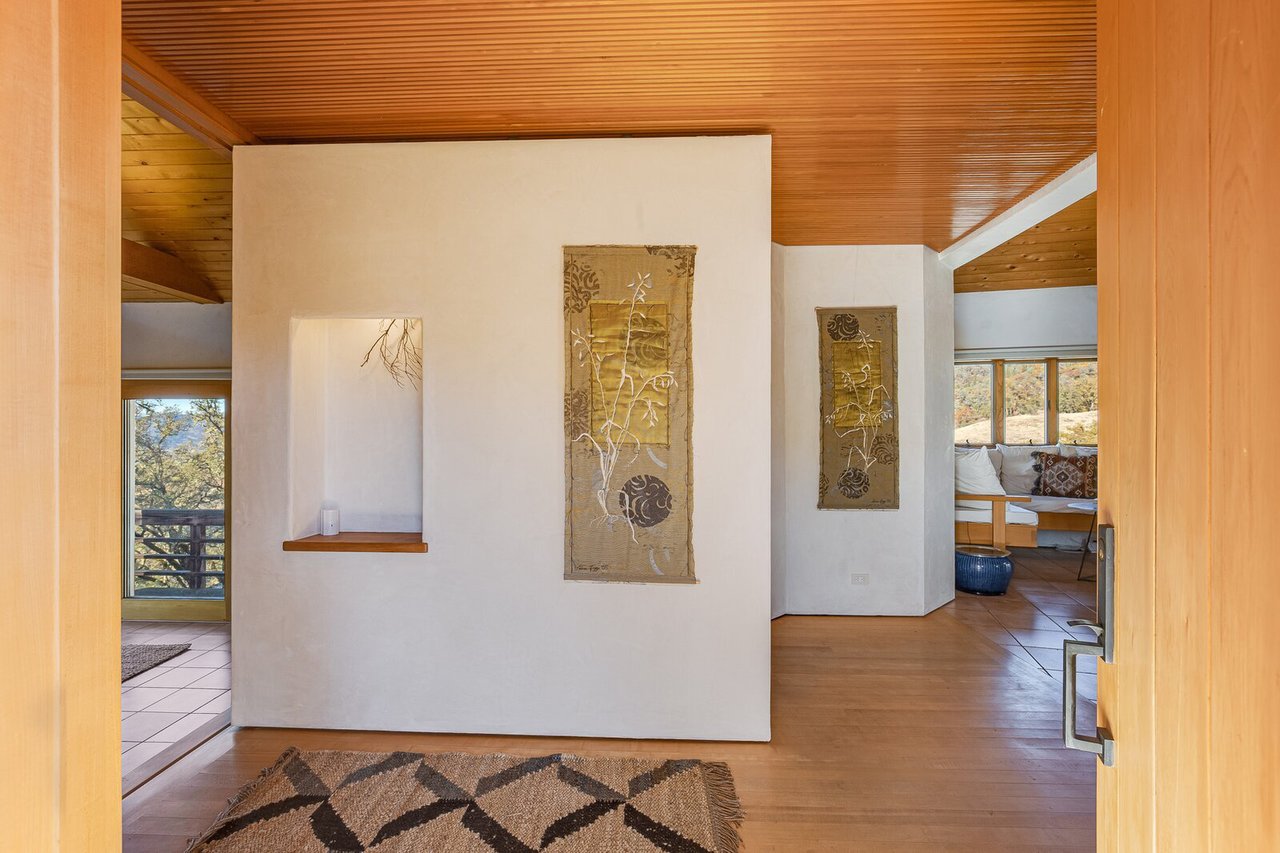 Upon entry, custom woodwork contrasts with white walls, becoming a main focal point. Hand-plastered interior walls are also used as partitions in the open living areas.

Traditional Japanese influences mark the design, seen in wooden finishes and custom shoji used to subtly divide spaces. Other notable features include hand-plastered interior walls, designer appliances, and radiant heating throughout.




The entry hallway leads to the kitchen and dining area, which features soaring, vaulted ceilings. Exposed wooden beams emphasize the lofty sense of space.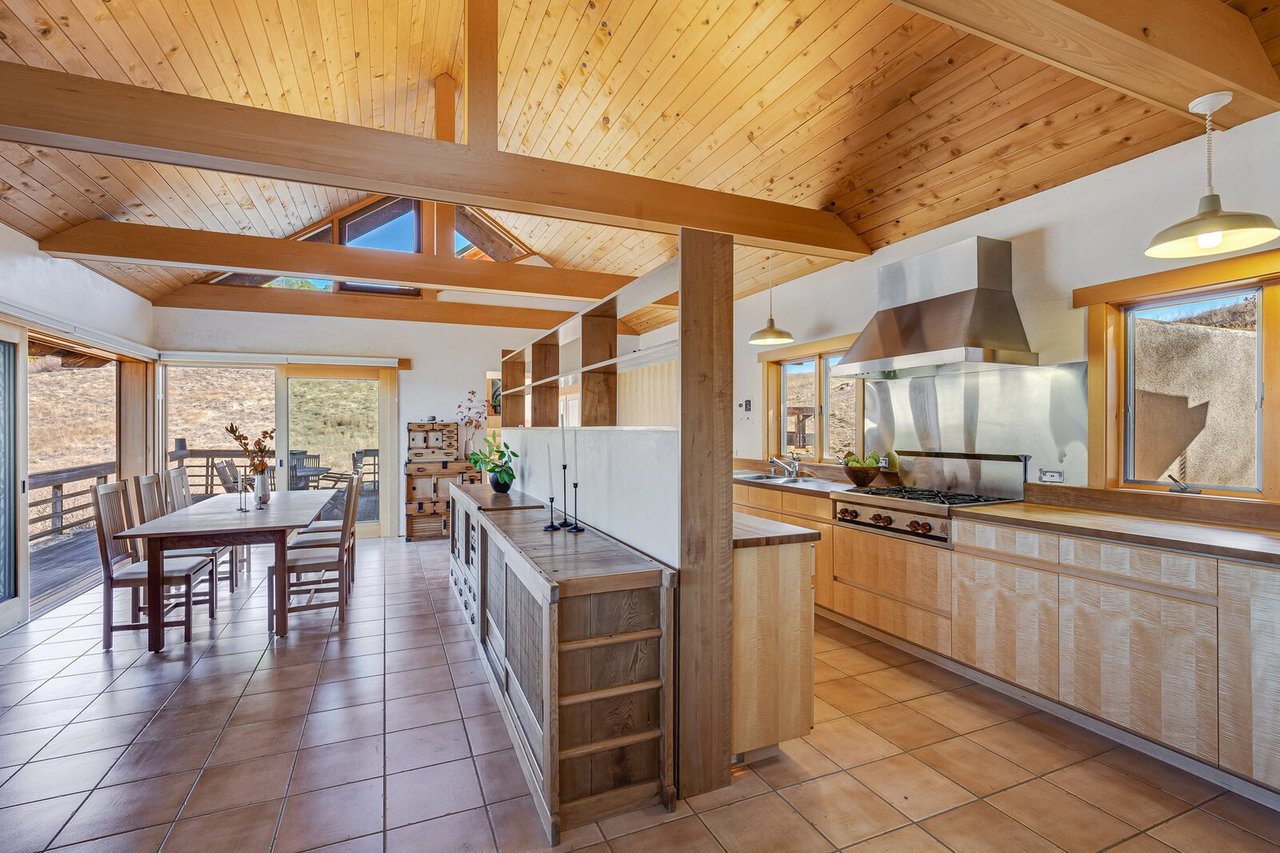 Wide tiles line the floor in the kitchen and dining area, adding to the neutral-toned material palette. Large windows line the walls, capturing postcard-worthy views.

The residence also has a self-contained, solar-electric system with a 10 Kw generator backup, as well as water storage with a productive well equipped to service the home and garden. Keep scrolling to see more of property, which is currently on the market for $1,595,000.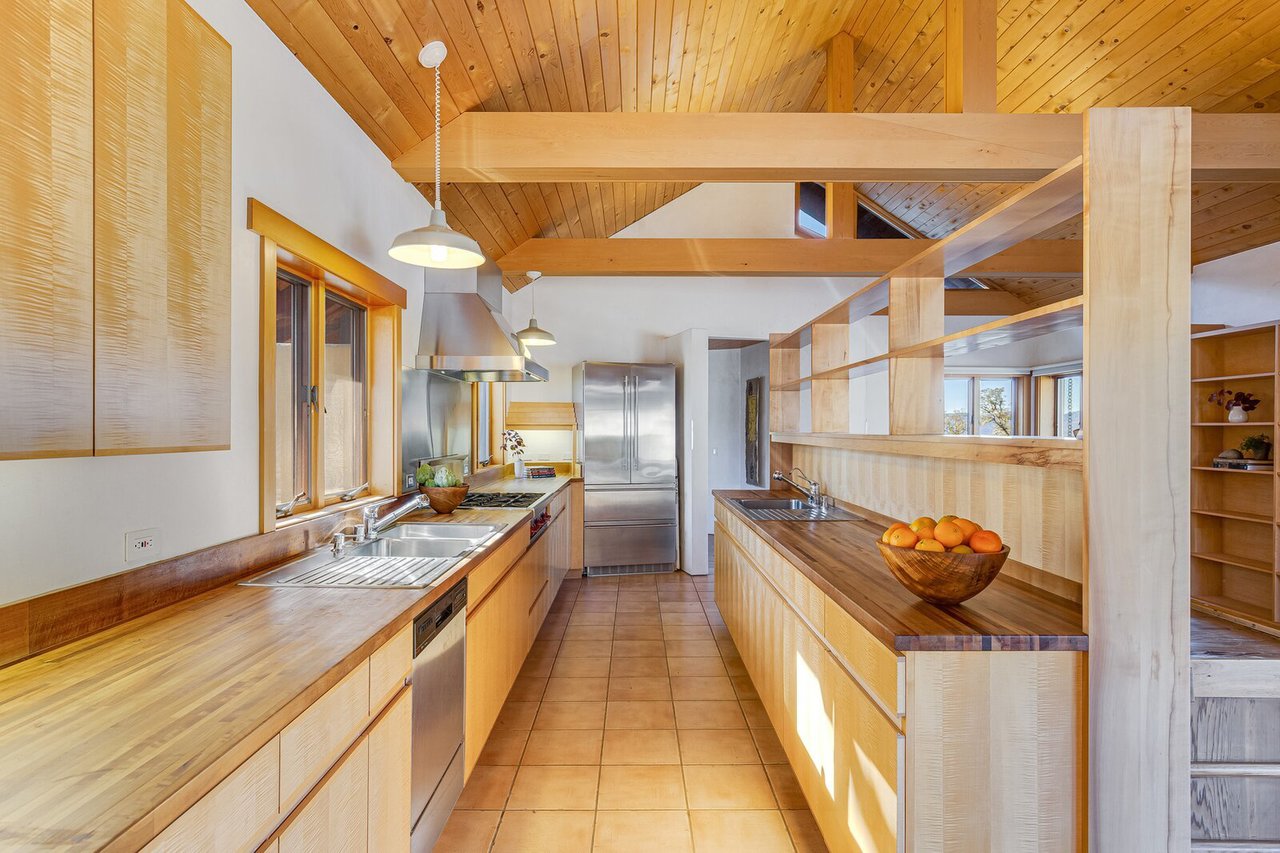 A closer look at the galley-style kitchen, which features all new stainless-steel appliances.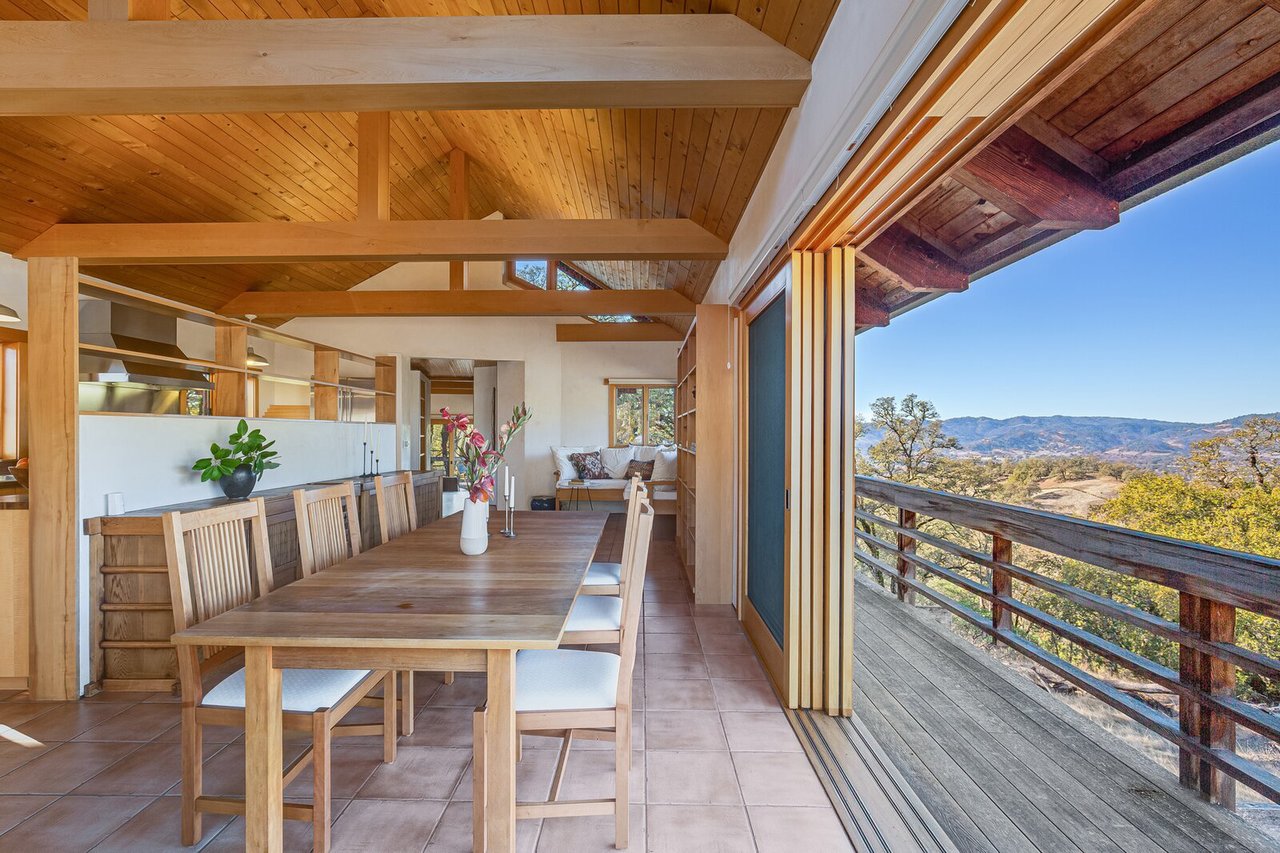 Sliding glass doors instantly connect the main dining area to the wraparound deck.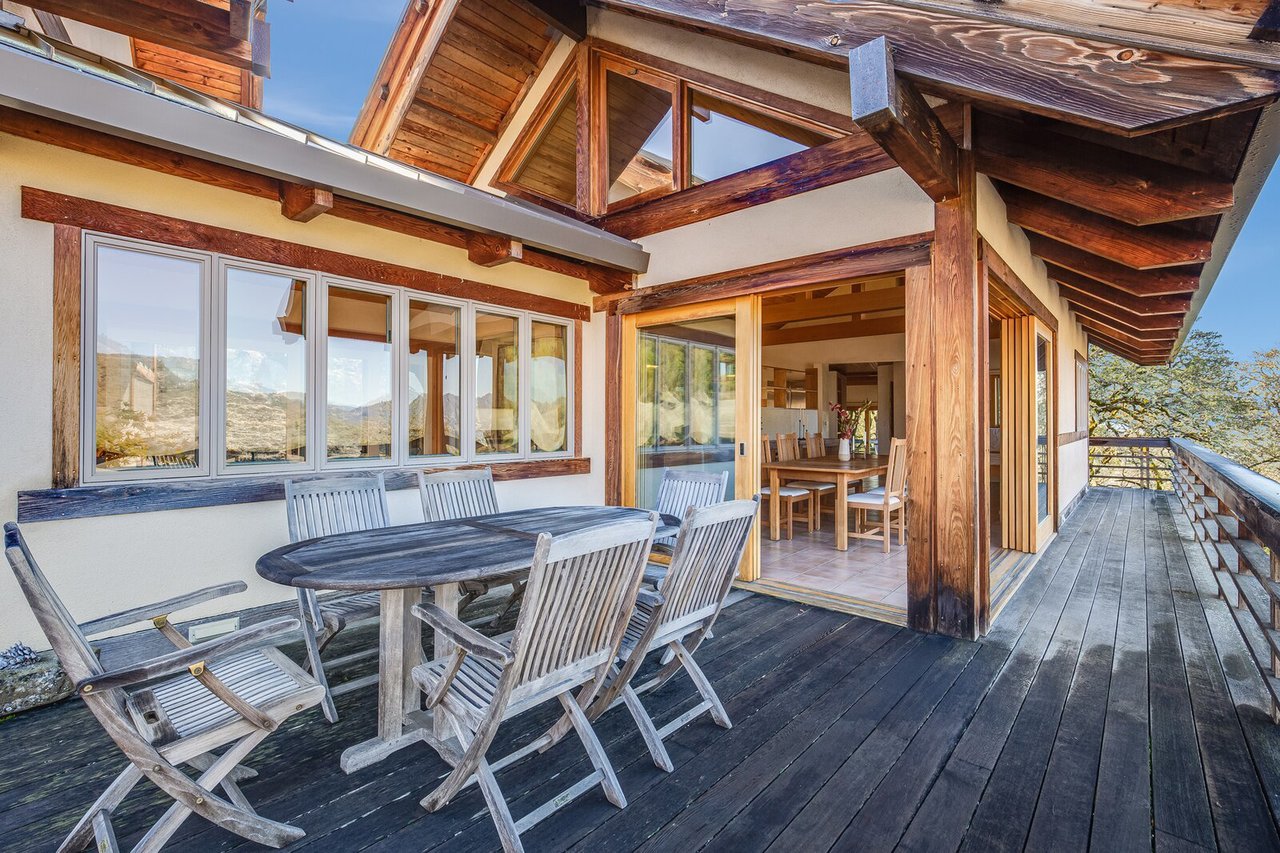 A wooden table and chairs offer additional seating for outdoor dining and entertaining.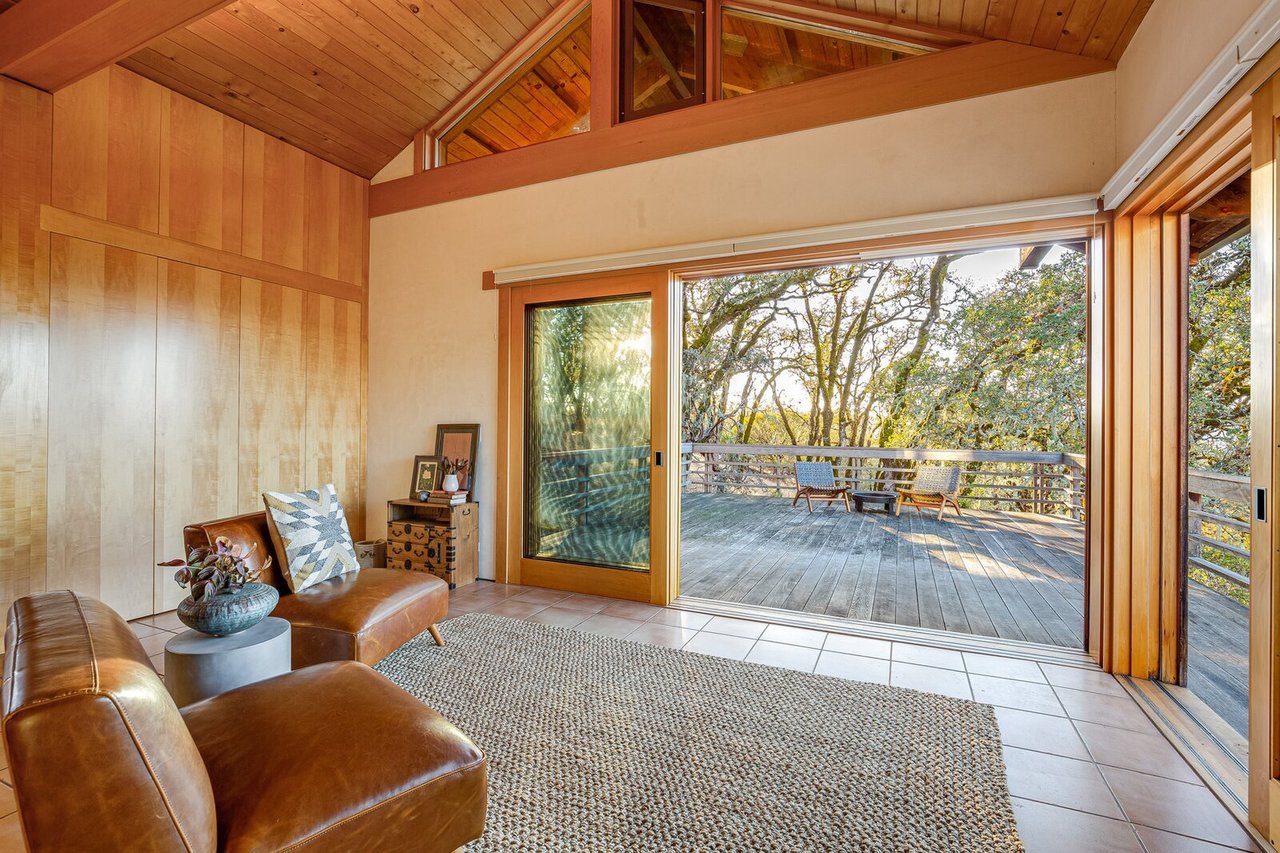 A spacious sitting area on the opposite end of the home also features sliding glass doors which open onto the deck, creating another intimate connection with nature.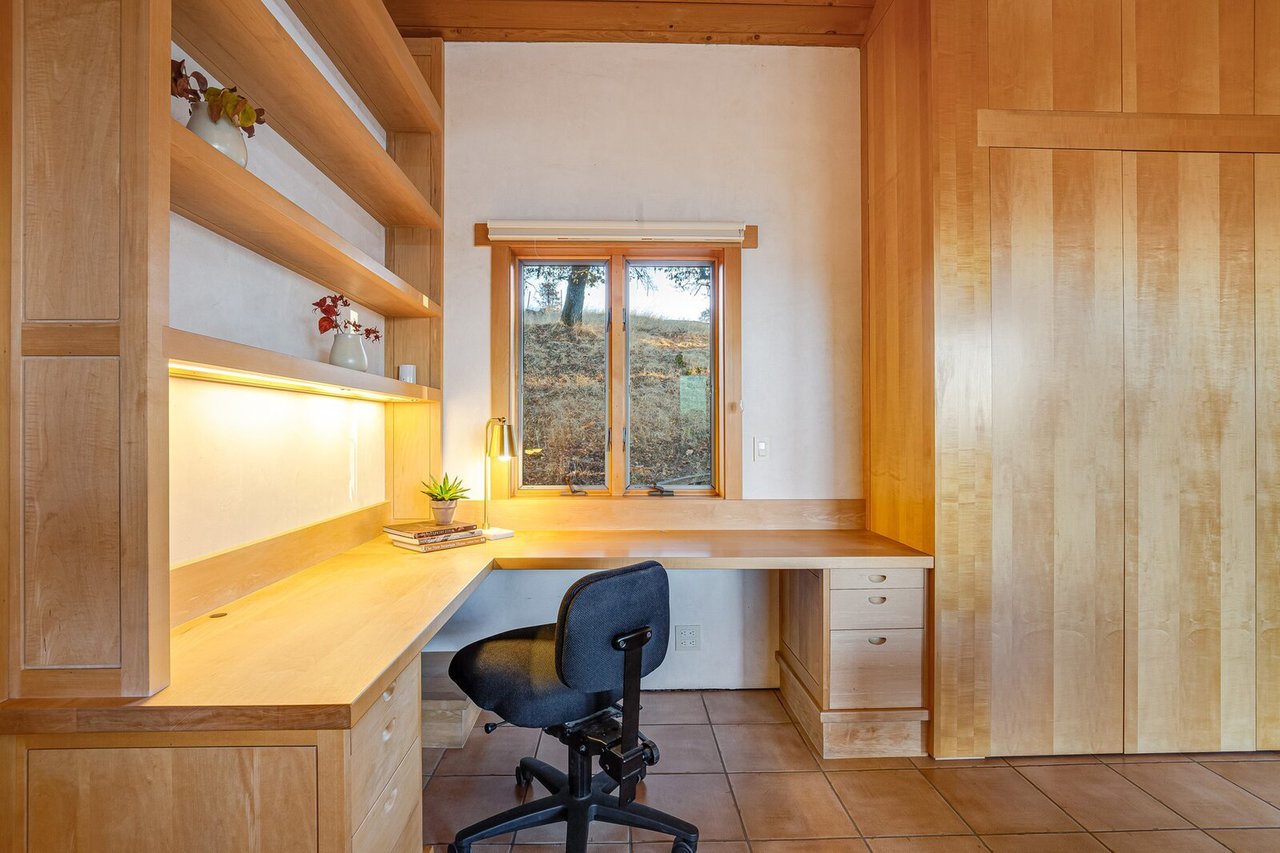 A large corner desk easily caters to various work-from-home needs.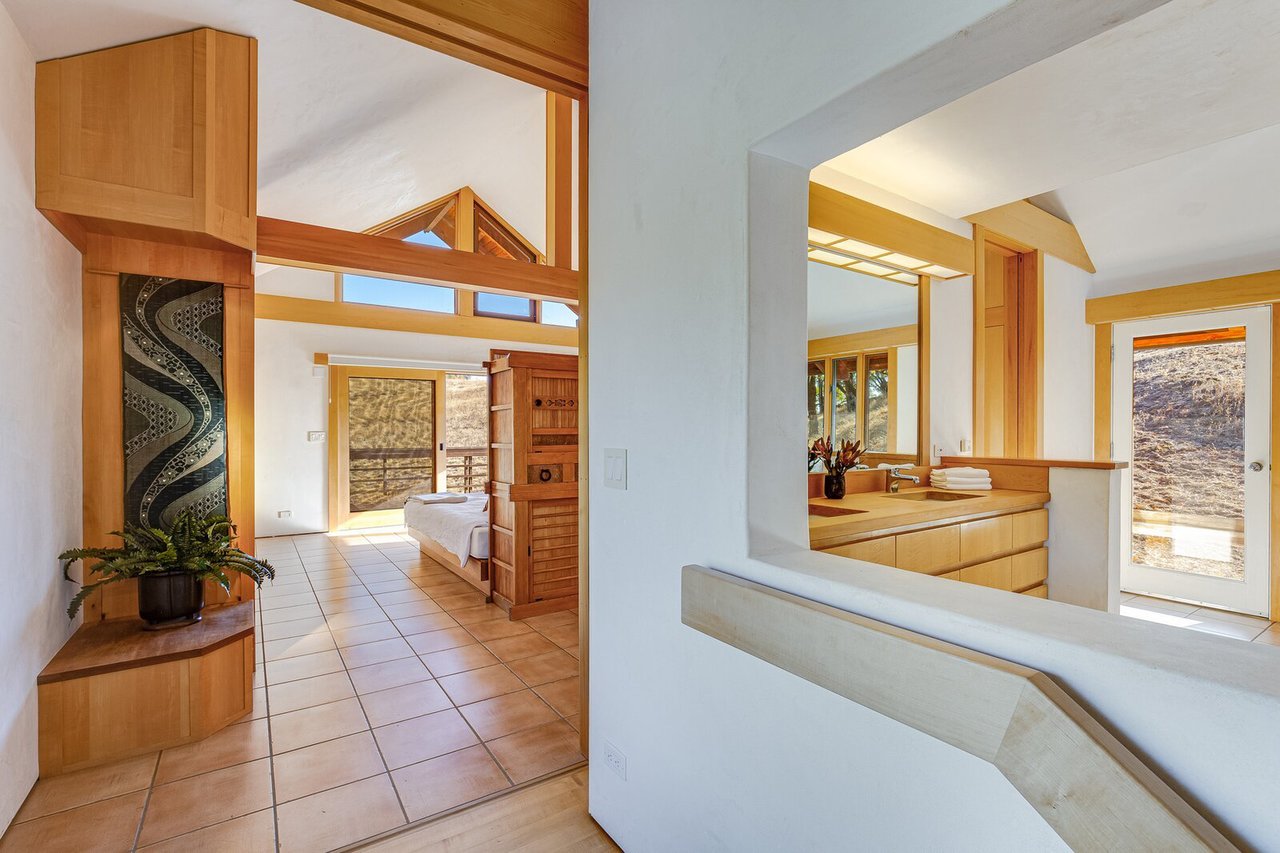 The principal suite, one of two bedrooms, is located on the upper level.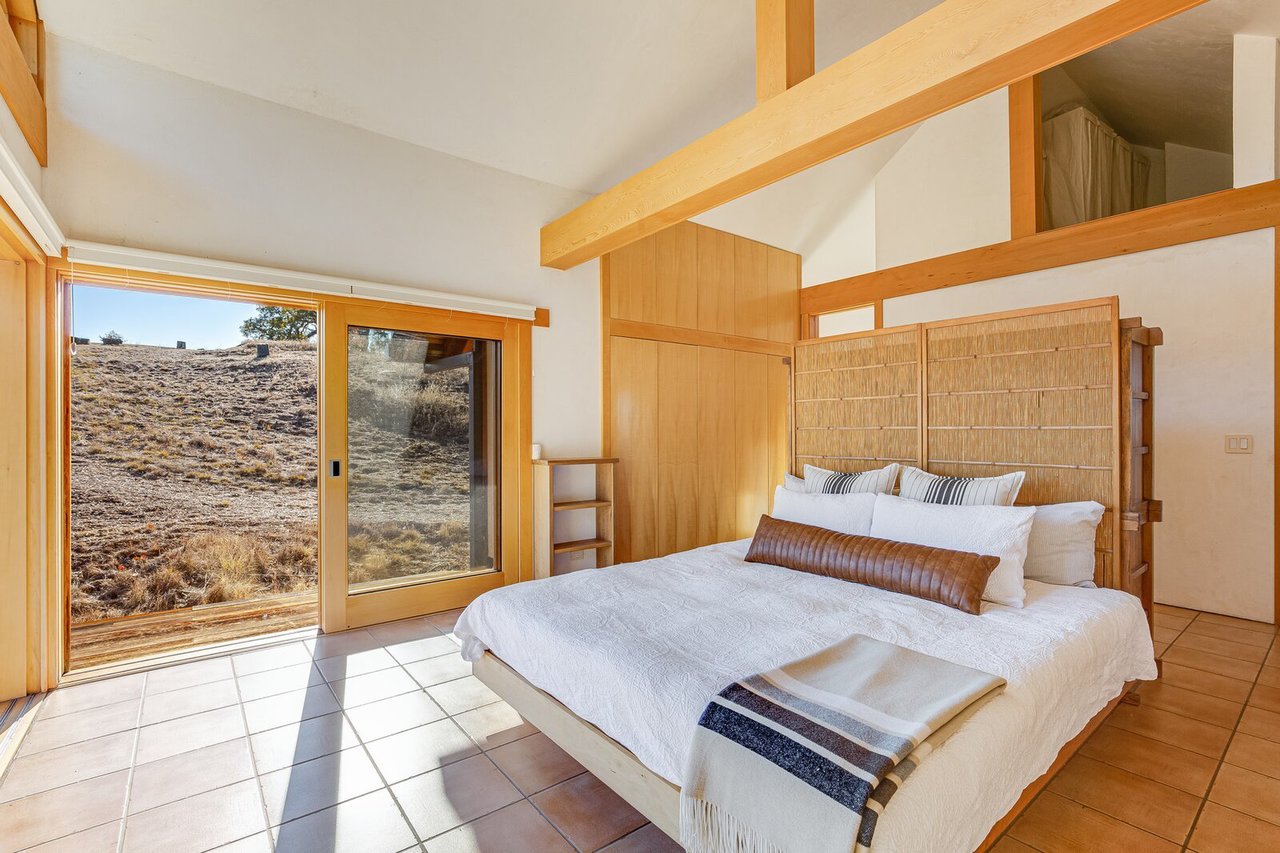 As with the living areas on the first floor, the bedroom features sliding glass doors which flood the space with natural light.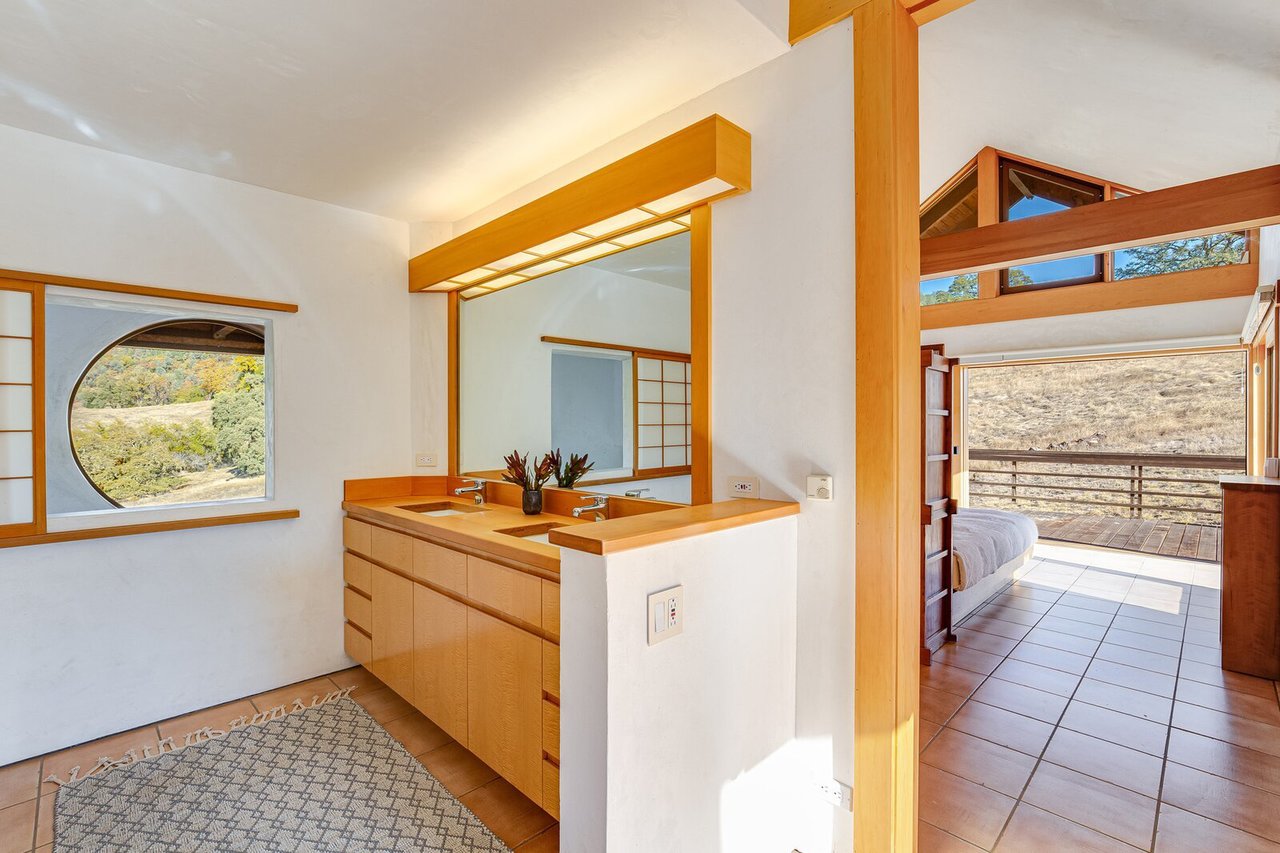 A connected bathroom is located behind the bedroom.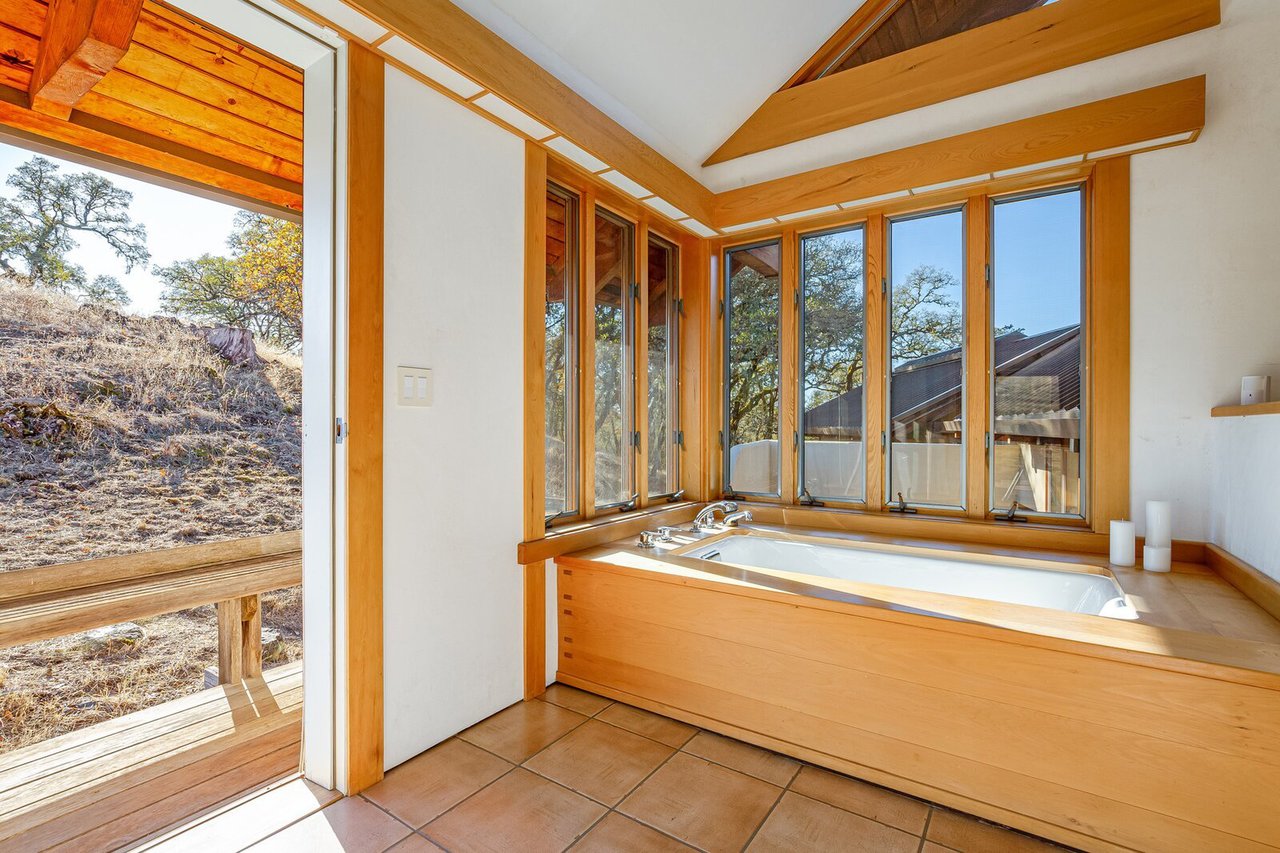 An oversized soaking tub awaits in the light-filled corner, overlooking the countryside.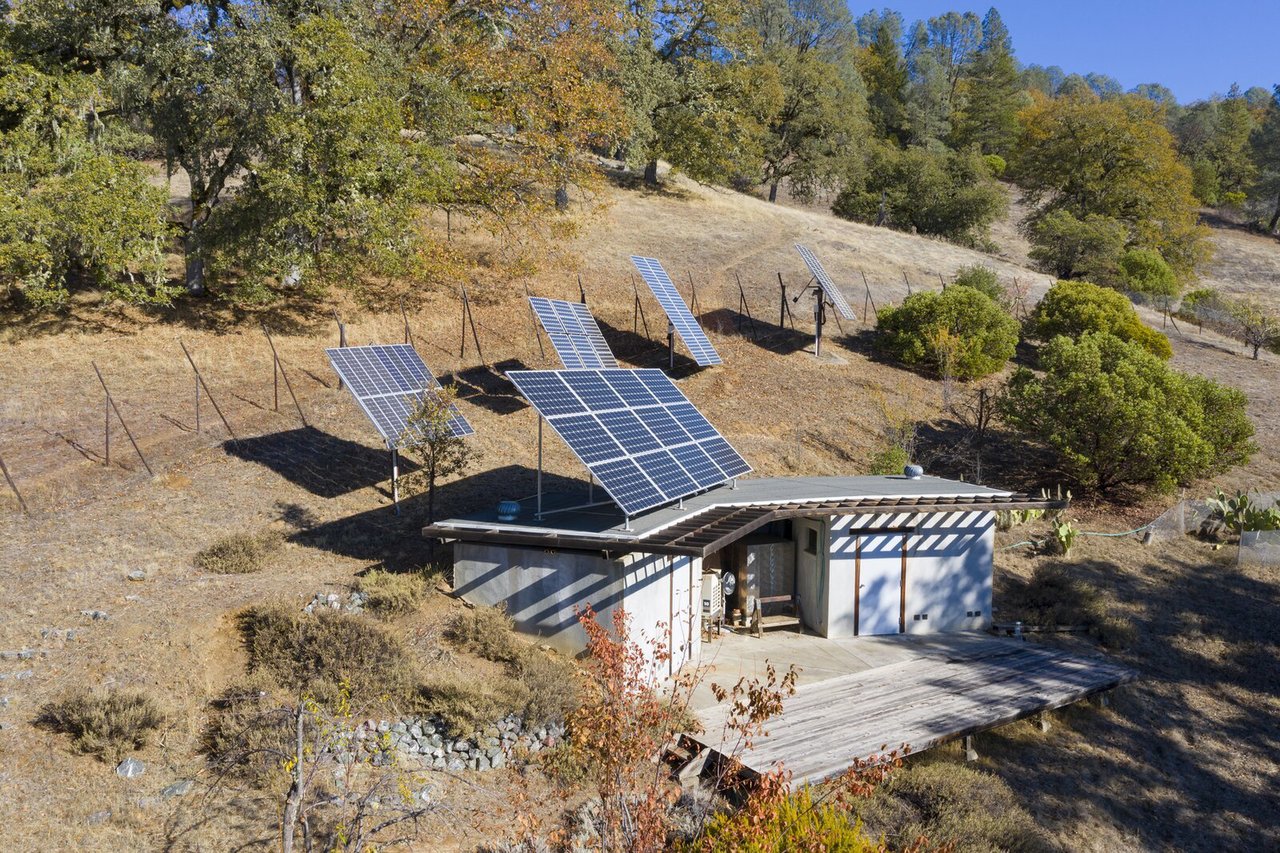 Sustainability is built into many features of the home, including its self-contained, solar-electric system that comes with 10 Kw generator backup.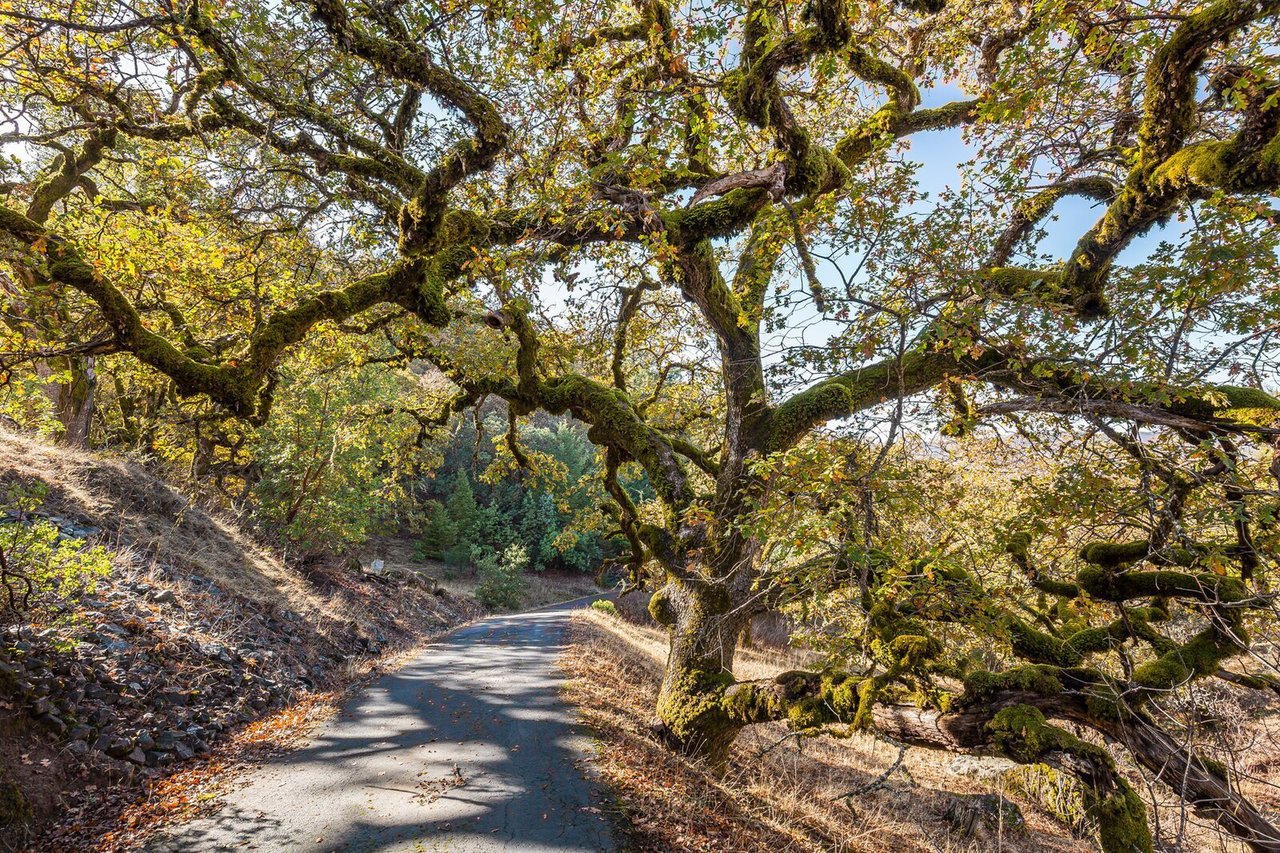 A peek at the home's mile-long, paved driveway, which traverses both forests and meadows.