"I believe that the world doesn't need another product unless it's bringing something of value-there needs to be a higher justification," says designer Søren Rose of his recent collaboration with LifeStraw. Crafted from hand-blown borosilicate glass, LifeStraw Home is a water-filtering pitcher that maximizes functionality, all while radiating an elegant, minimalist style worthy of display.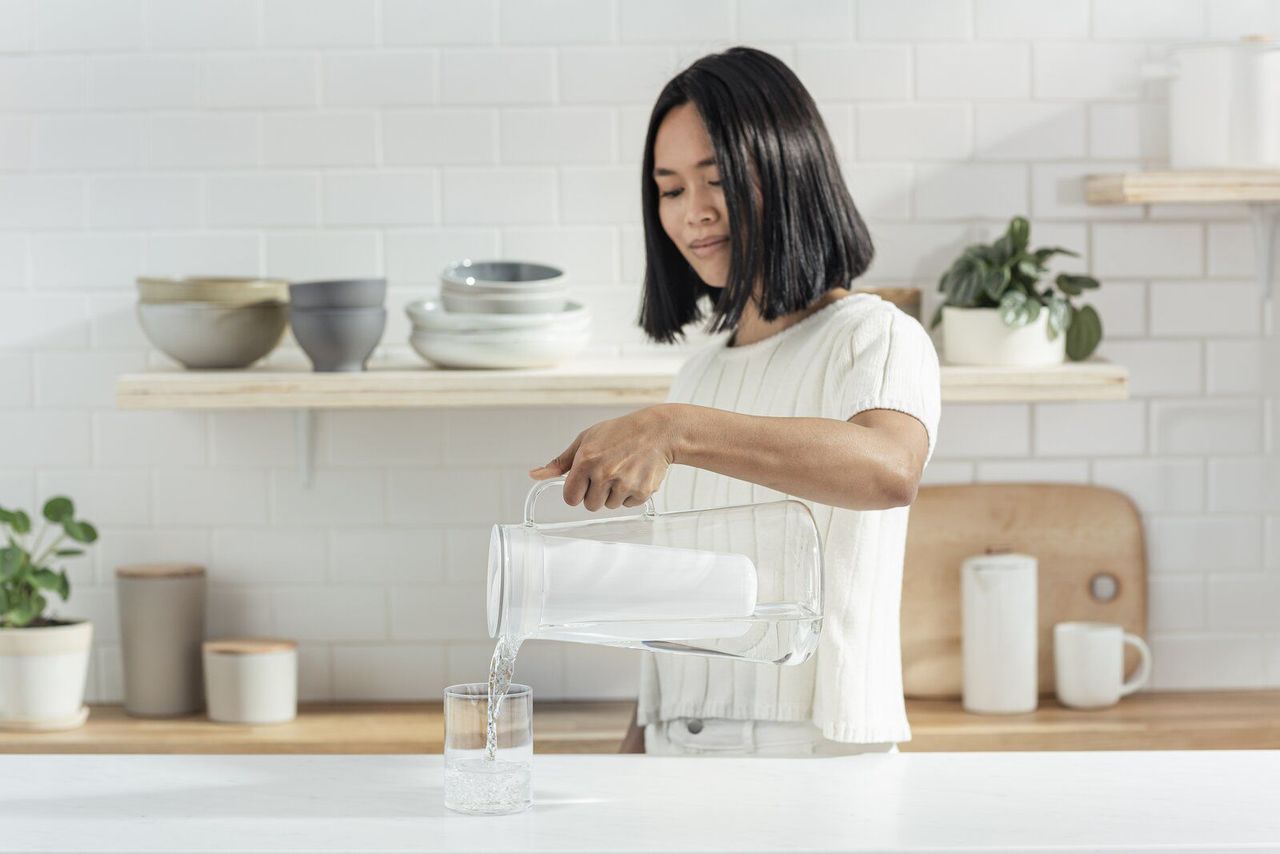 Easy to use and maintain, the LifeStraw Home consists of a hand-blown glass carafe and a dual water filter that protects against more than 30 tap-water contaminants.

As with other products from the humanitarian-oriented company, the LifeStraw Home offers much more than what meets the eye. Built with innovative technology, the seven-cup pitcher protects against over 30 tap water contaminants and drastically improves taste.

"LifeStraw has always been a brand that pushes the boundaries of technology and design to tackle the global challenge of making water safe to drink," says Alison Hill, CEO of the company. "Back in 2016, as reports started to surface about the level of lead contamination in Flint, Michigan, we sought to build something that would address issues of drinking-water safety here in the U.S."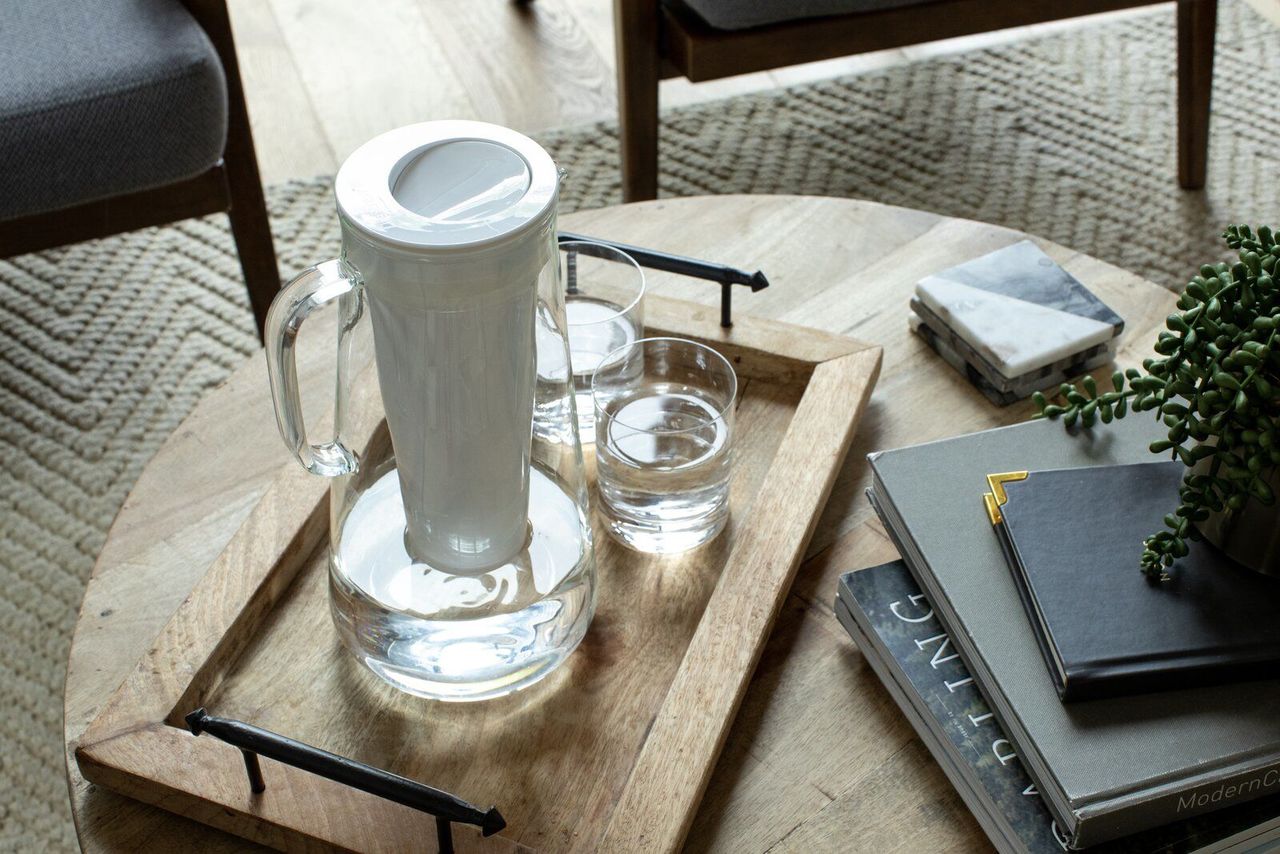 The premium glass water-filtration pitcher is available in a seven-cup size and holds 56 ounces.

That something resulted in the LifeStraw Home, a product that, through its sophisticated engineering, can remove heavy metals such as mercury, lead, and chromium III, microplastics, and even bacteria and parasites that can cause waterborne disease during emergencies or boil-water advisories. "We are delighted when we hear from consumers about how much better their water tastes and how impressed they are with the pitcher's technology."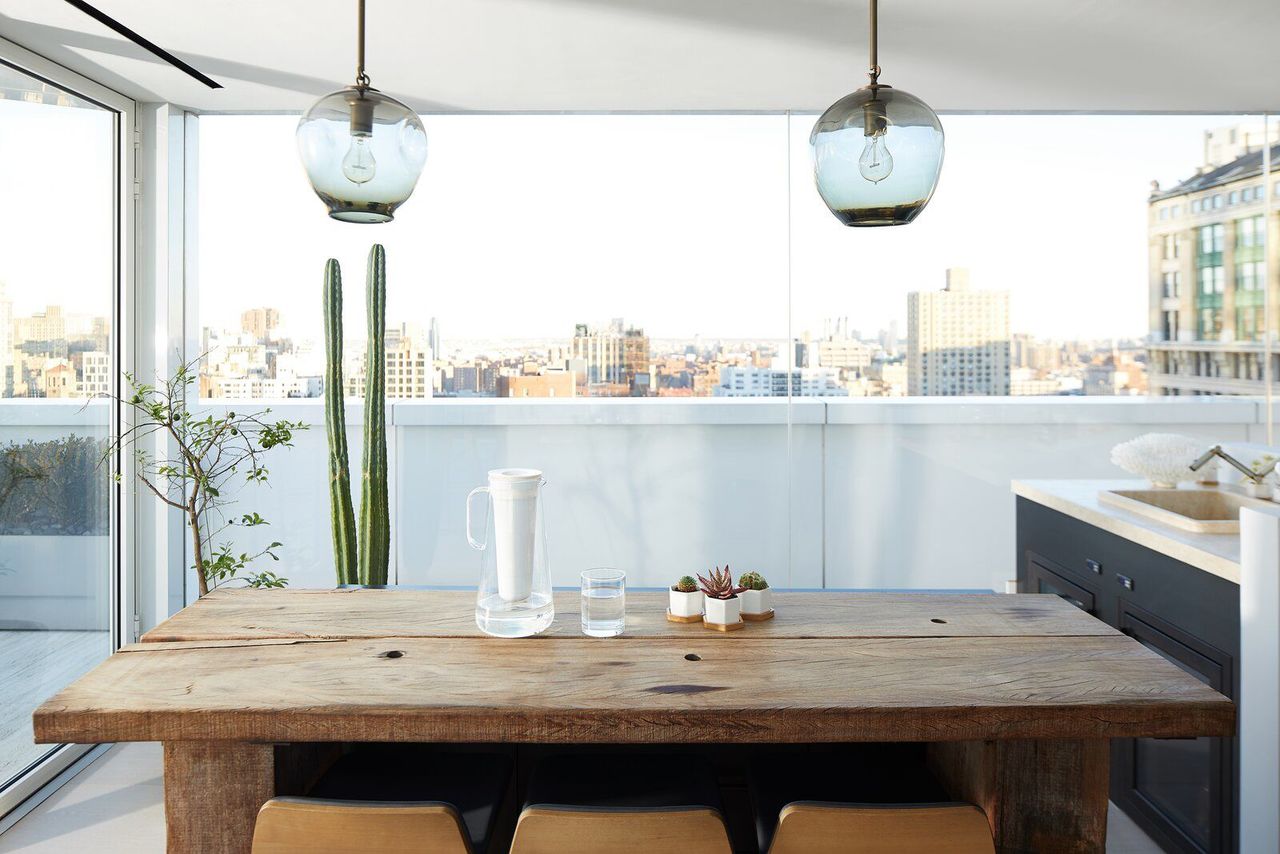 "Entering the home space was our opportunity to provide a technology upgrade to consumers and improve upon existing design in the market-to offer a powerful and beautiful product that didn't need to hide in the back of the refrigerator," says Hill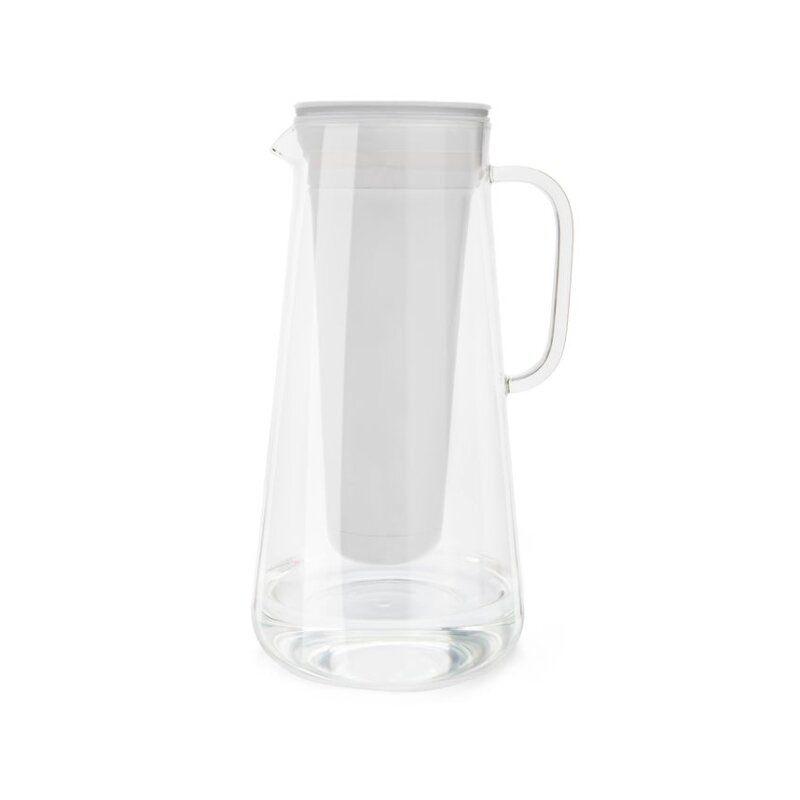 LifeStraw Home Glass Water Filter 7-Cup Pitcher
LifeStraw
$54.95
The LifeStraw Home is a premium water filter pitcher that protects against more than 30 tap water contaminants including bacteria, parasites, microplastics, lead, PFAS, chlorine, herbicides and pesticides. It also leaves your water tasting fresh and clean.

From the outset of developing the LifeStraw Home, the brand considered the sustainability of the design-from the material selection to the manufacturing, packaging, and customer experience.

To help transform the design vision into reality, the LifeStraw team tapped longtime collaborating partner Søren Rose Studio, a Copenhagen-based firm founded by Danish designer Søren Rose. He notes, "Working with LifeStraw on the Home pitcher was very intriguing, as, at the beginning, most at-home water filters on the market were purely utilitarian."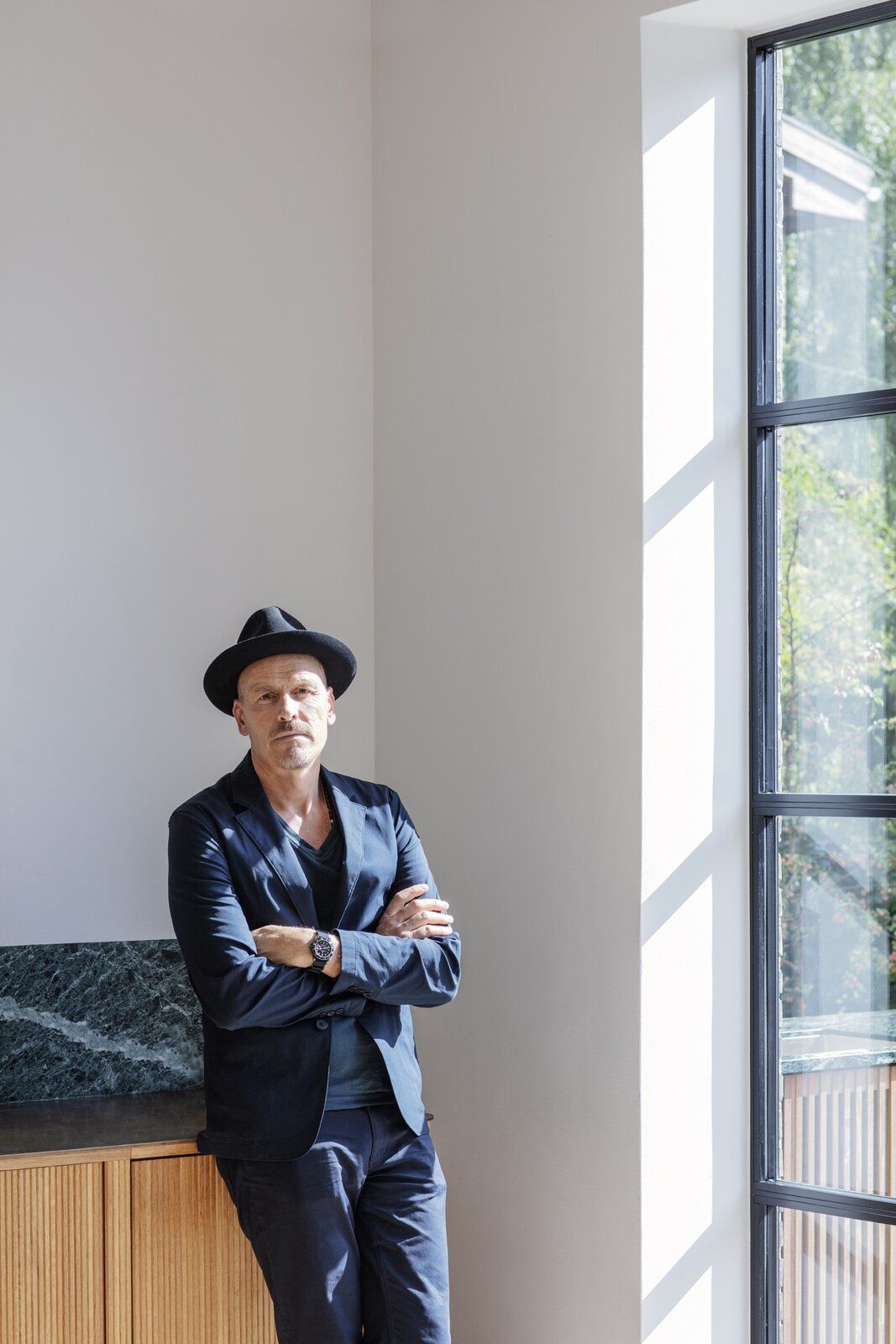 "We have a Danish word, formgivning, for giving shape to something," says designer Soren Røse (pictured). "It's about the materialization of ideas and how functionality can morph into something beautiful when people connect with an object. Our partnership with LifeStraw is strong because they believe in this human element of design and its social impact."

"Instead of looking at what competitors were doing, we took inspiration from Danish glassware and pottery," the designer adds. "After years of working through the details of usability, ergonomics, and the proper ratio of water filtration to carafe, we finally achieved a minimalist shape that perfectly balances form and function-the ultimate goal of Danish design."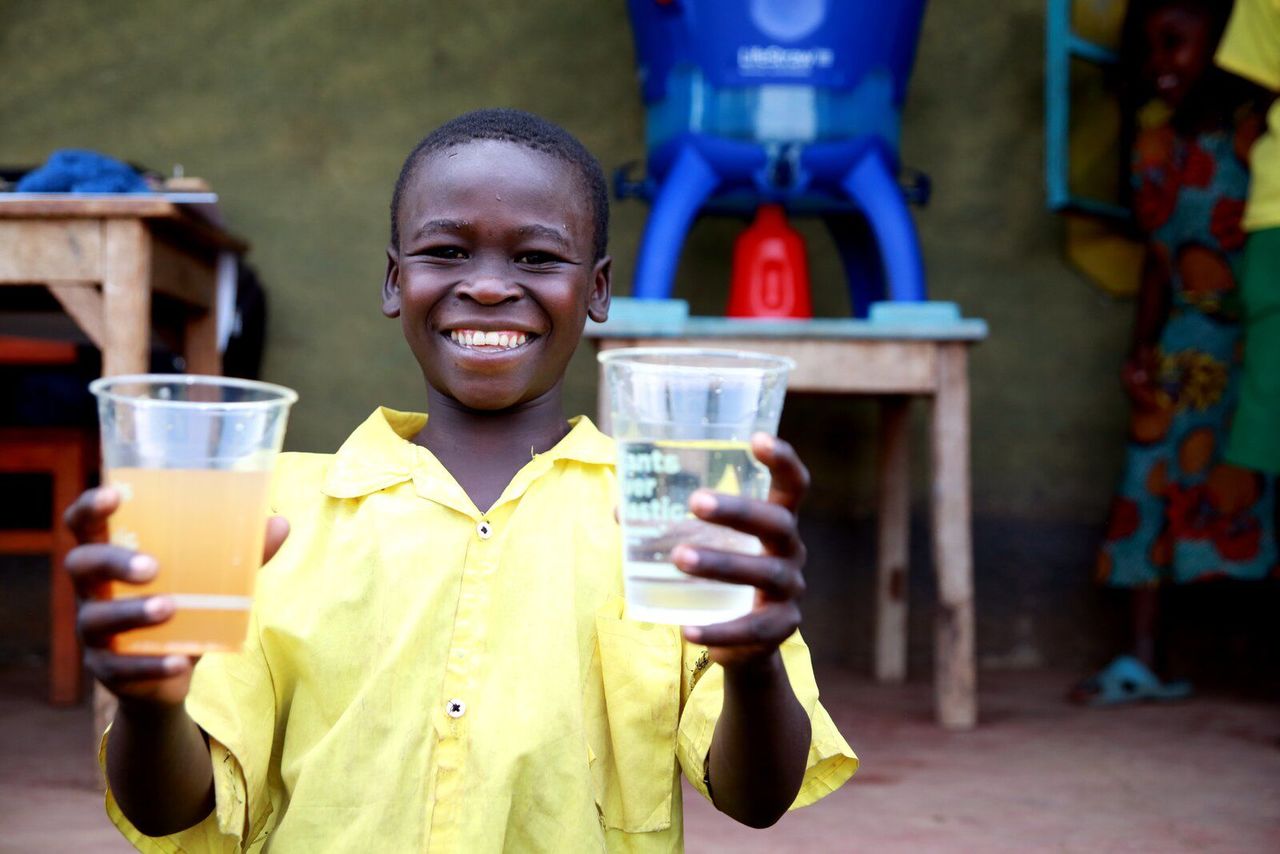 A child showcasing the capability of the LifeStraw Community water purifier, which is the product used for many of its school programs.

Throughout the years, LifeStraw has become a go-to source for water filtration and has earned wide acclaim for its humanitarian efforts, including its safe-water give-back program, which, for every product sold, ensures a child in need receives safe water for a year.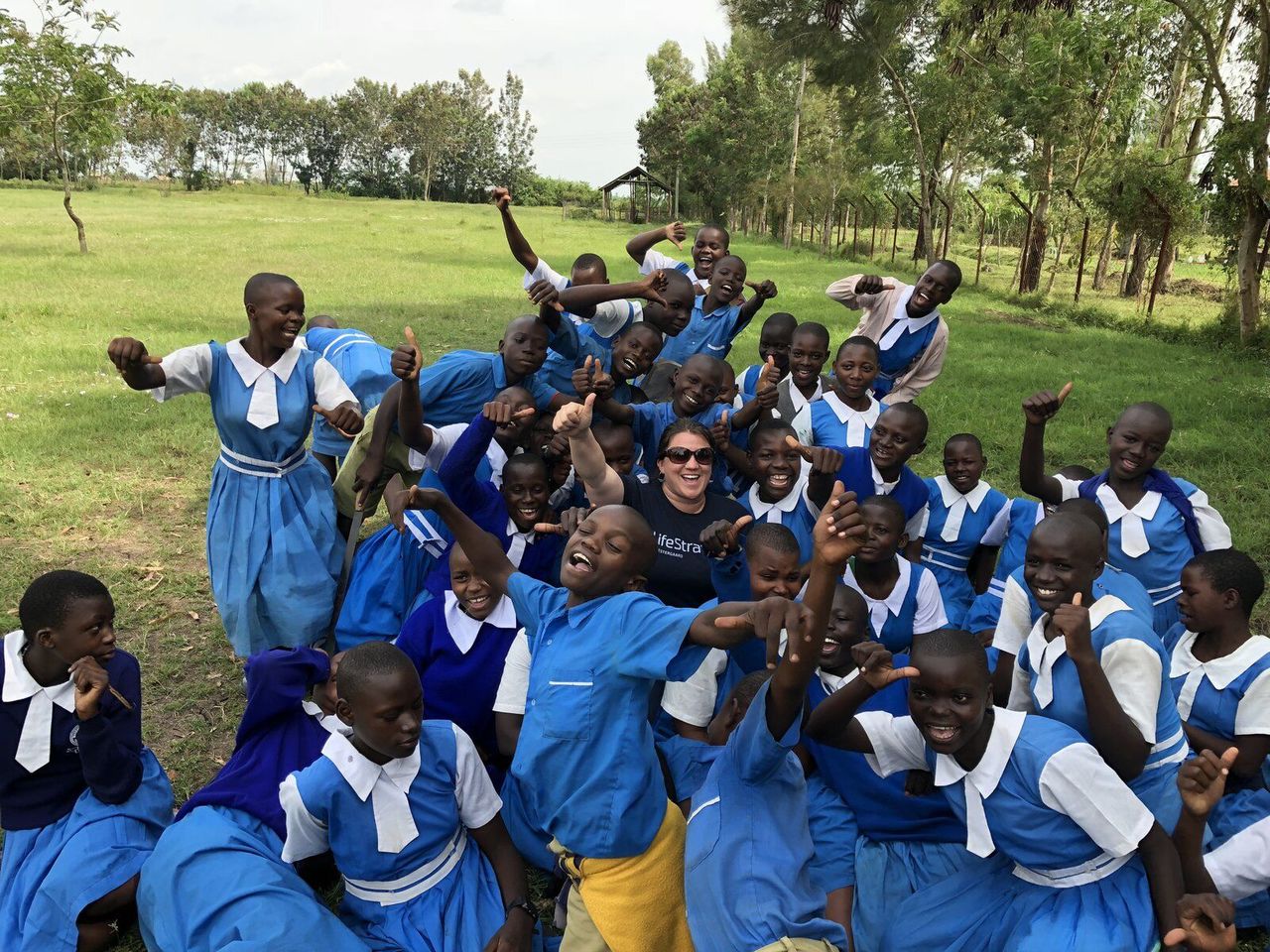 LifeStraw started as a partnership with The Carter Center to eradicate Guinea worm disease in 1994. "We are deeply rooted in humanitarianism, public health, and our commitment to long-term projects," says Hill, pictured here with a group of schoolchildren.

"We fight for good, and in today's world, that matters," says Hill. "Our recent success has secured safe drinking water for more than 4.6 million kids-a result of our team, partners, and consumers all coming together around the shared vision that we can do better for our communities and the planet."